We are a small seminar company with Instructors in the United States and more than half a dozen other countries.
Industry:
Seminar company
About Silva UltraMind ESP Systems
We are a small seminar company with Instructors in the United States and more than half a dozen other countries. We are continuing the work that Jose Silva, was an American self-taught parapsychologist and he started in the 1960's with his world-famous Silva Mind Control Method.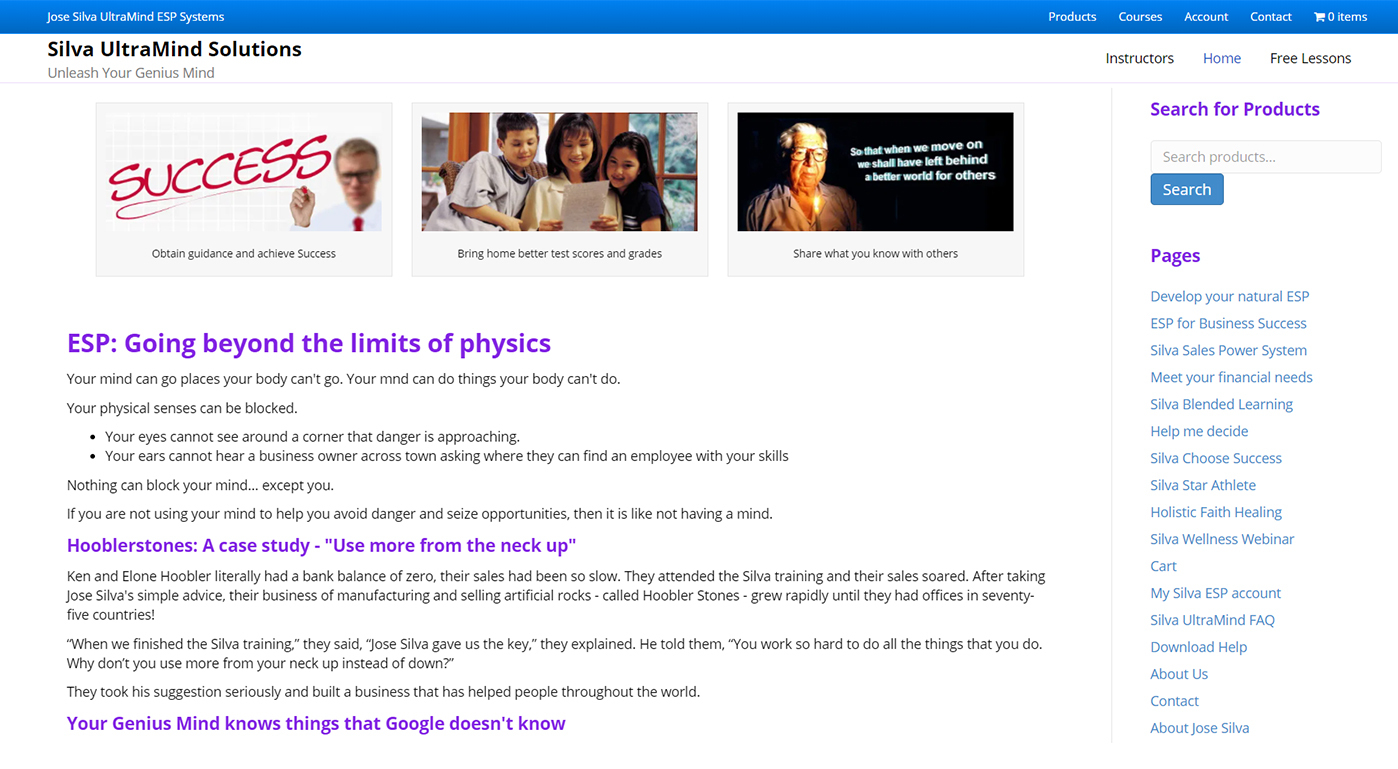 In 1997, a couple of years before his passing, he created a new course he named the Silva UltraMind ESP Systems. It has a more spiritual focus, as expressed by the first Beneficial Statement in the course: "My increasing mental faculties are for serving humanity better."
To us, this is more than just a way to earn money. We help people develop their natural God-given intuition (ESP – Extra Sensory Perception, also called Sixth Sense) and use it to solve problems and improve living conditions on the planet for themselves and others. As someone pointed out, nobody is going to give you money just because you want it – they give you money because they expect to be better off as a result.
Jose Silva said that the world wasn't made for just one person. We must help one another. If you need more money, then find ways to provide more service, and keep in mind what your needs are… plus a little bit more.
The Possible Hurdles We have Faced While Working With Other Plugins
We built a new WordPress and Woocommerce website – SilvaESP.com – and were looking for a simple way for Instructors in countries around the world to list their events.
We tried calendars, but they were awkward to use. We present 2-day seminars, usually on weekends, so on a calendar, all the events were crowded into the same spot on the calendar. Not good.
We found a nice event listing plugin that works with Woocommerce products. The problem is: the "tickets" were Woocommerce products, and everybody used the same tickets. If one Instructor changed the price of their ticket, the new price would apply to every Instructor who was using that ticket. If an Instructor deleted a ticket, it got deleted on all the other events that were using it. Definitely no good.
Then we found another very nice event listing plugin where we can set up each event as a Woocommerce product. Attendees can use the Woocommerce checkout system with various payment options. We could collect additional information about the attendees. All very nice except for one thing: It created a lot more work for us since we were collecting the money. It is hard to send money from the US to some other countries. It is also hard to sort everything out in our bookkeeping system. And we had to send the additional attendee information to Instructors manually. We don't want more work, we want less work.
We thought we had found our solution when we found a couple of event listing plugins that have "front end submissions." But it turned out that their front end submissions were too generous. We don't want everybody submitting events, only our own Instructors. So our search continued.
Another problem we ran into was email addresses. We don't want to expose our Instructors' email addresses to the spammer's robots. A lot of plugins leave email addresses exposed. You can see them when you "view page source," and the online scanners that will check your page for you also found them. That means that the spammers can harvest them too. So those plugins were a no-go.
Then Ed Bernd Jr came across our desired Plugin
Some plugins were promising but were not attractive and did not do a good job of displaying the event listings. Others did not have a way to assign a specific person to an event, as an Organizer or an Instructor.
And then we found the WP Event Manager. The Demo of the Event Listings is very appealing.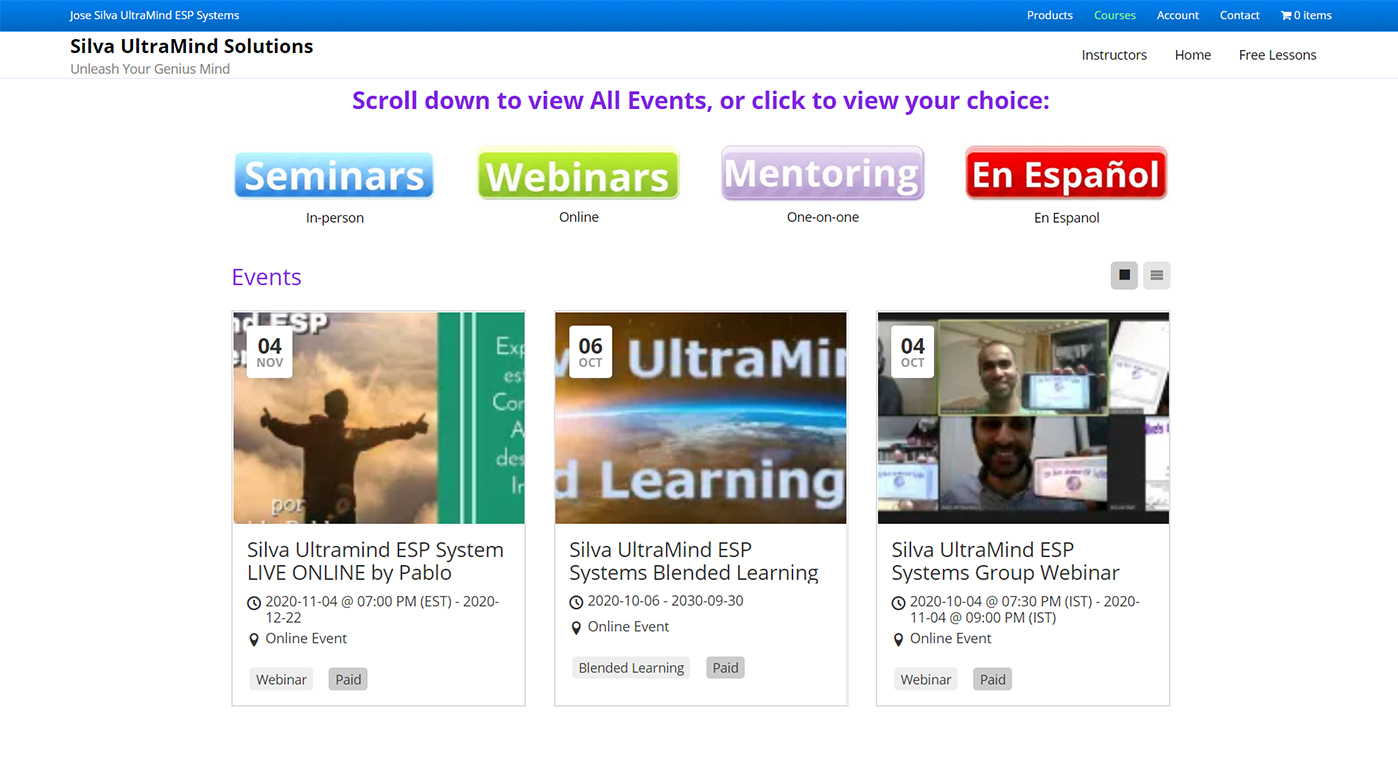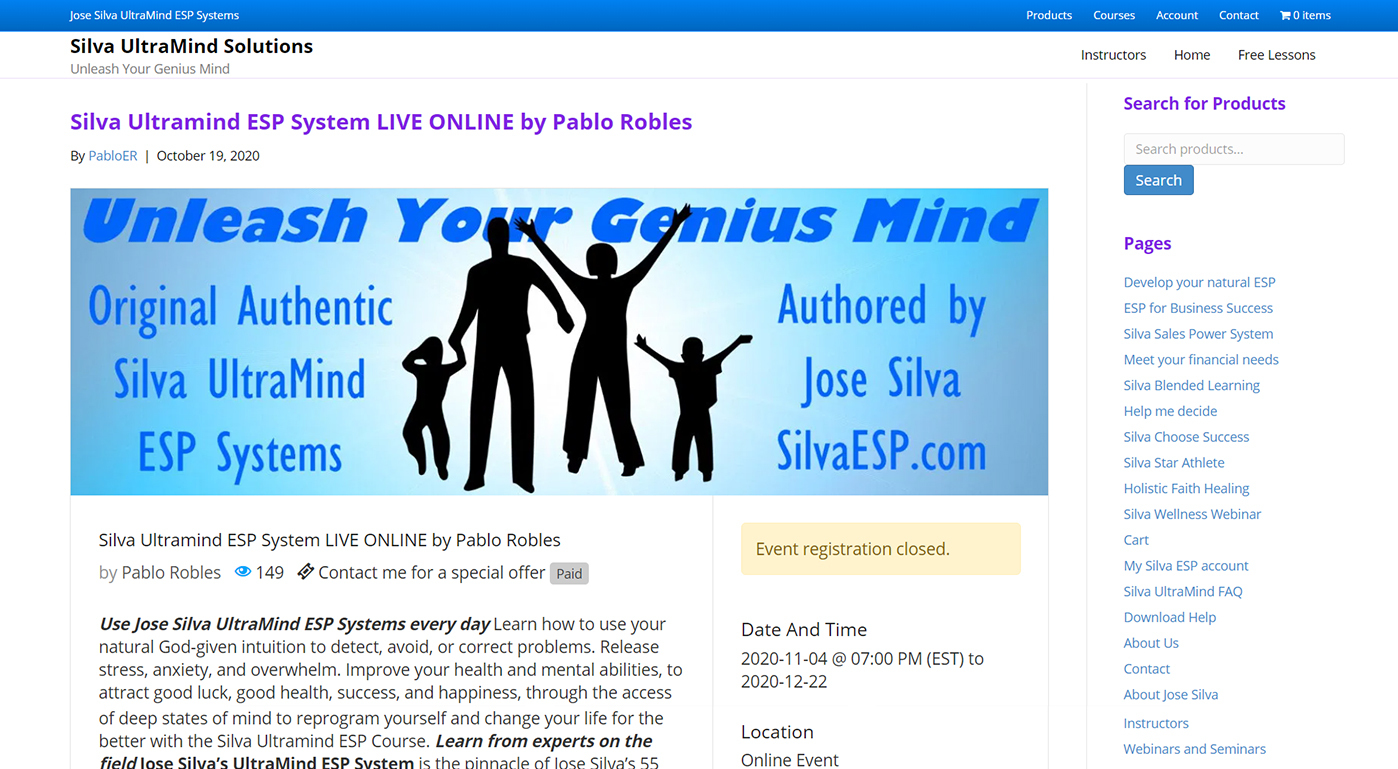 Why Silva UltraMind ESP System Chose WP Event Manager Plugin
The Events Listing Page looks great: Nice pictures, attractive background color, the colorful "buttons" categorize the different types of events. You can see where the event is being held, and when. It is a nice clean format that includes all of the essential information: Name of event, when and where.
And it seemed to have all of the features we needed.
Best of all: We could download the core program for free. That way we could try it out and see if it really is as good as it sounds.
It is! It is a fabulous plugin.
We were able to use our Membership Plugin to limit access to the page for Event Submission and to the manage Events page, Manage Organizers page, and Manage Venues page. We added our Instructors to the correct membership level, which took about 2 minutes.
We asked some of our Instructors to check it out and they loved it. It works for them whether they have a website or not.
On the Register for Event button, they can enter the URL to their website, or to a payment page, or they can enter their email address so they can collect attendee information and email the attendee an invoice to pay for the event.
WP Event Manager doesn't collect registration payments via Woocommerce, so… oh… wait a minute: All we do is enter our Woocommer product URL into the "Registration email/URL" field in the Edit Event page and we are back in business. People registering with us never leave our website. Hooray!
The big banner at the top of the Event Listing page works out a lot better than we expected. You can put a lot of information in that picture – make it a composite of several pictures and text blocks. Instructors are getting very creative with it. Definitely better than the pictures we were using on the Woocommerce product page.
WP Event Manager takes care of all of our event listing needs so that we can use our time on other things. Best of all, our Instructors in numerous countries around the world all love it. In the 20 years we have been promoting events, WP Event Manager is the best system we have ever found.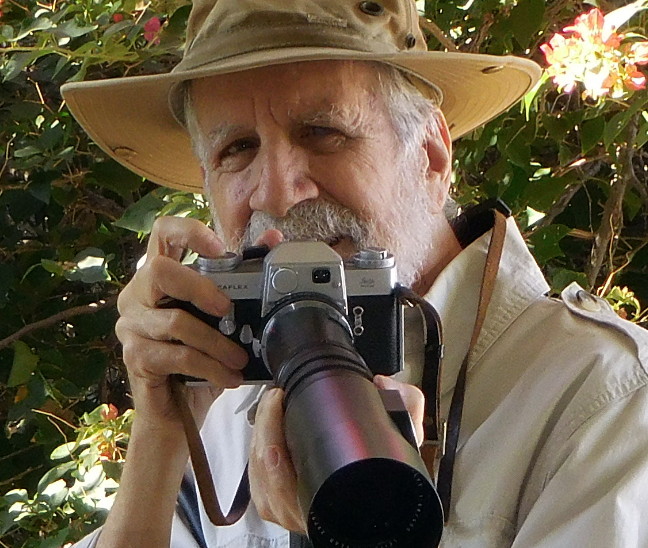 As starting, Ed Bernd Jr just purchased the One Add-on
We are sold on the plugin and so are our Instructors, so it is definitely a keeper. And since we want to pay for products that we benefit from, we started buying add-ons. Slowly, one at a time, so we wouldn't risk messing things up.
The first add-on we bought was the Contact Organizer form. What a pleasant surprise! The Organizer Information is at the bottom of the page. There is a nice picture of the organizer, and there are 2 buttons:
More Info, which shows you the Organizer's current, future, and past events. Contact Organizer, which reveals the form.
Why Ed Bernd Jr purchased multiple Add-ons
Next we bought the Email add-on, which sends emails to Organizers and to Us about new submissions, as well as listings that are expiring, etc. That means less work for us: We don't have to log in to the Admin area of our website in order to see if there is any activity.
And we are intrigued by their Embeddable Event Widget that creates code that you can embed on any website (or on Facebook) to display one or more of your events on that external website!
Oh, did I mention that we have the option to review every submission before it goes live? That makes us feel more secure – less likely that somebody might make an error that we would then have to correct.
Next on our list of add-ons is the Colors add-on , to make our Listings page look nicer.
Through the 20 years we have had this business, we have looked at a lot of event listing programs. Some have a monthly fee, and some cost thousands of dollars. None of them would do a better job than the WP Event Manager.
Until this year we had been using a php script designed for real estate listings. We changed the wording from Agent to Instructor, and from Property to Event, and it got the job done. But the WP Event Manager is far better.
Fast and Professional Customer Support
Customer service is great too. Every time we've had a question or wanted some help in doing something, they have been there for us. That is usually our most important criteria in selecting suppliers: Will they help us when we need it.
The people at WP Event Manager are very intelligent. They created a fabulous plugin that does a lot of things, and they are excellent at helping you to implement it on your website.
They are very smart in their pricing too. They do exactly what Jose Silva advised.
Provide something of great value, and keep in mind what your needs are… plus a little bit more.
All Time Recommendation from Ed Bernd Jr
The WP Event Manager plugin is definitely a winner. The plugin works the way it should, and we have been very pleasantly surprised at how easy it is to install and use the add-ons.
They gave us something that we benefited from, and of course, we now want more – and we are willing to pay for it. We would not have spent this much in the beginning. But after seeing the value of the WP Event Manager plugin, we are happy to pay.