Features You'll Love
Show the right direction to your attendees
Google Map Marker
Highlight the location of your events with an indicator image or icon on your website.
Google Map Autocomplete
Accelerate the process of searching locations with a type-ahead-search pattern and save time.
Location Filters
Narrow down the event search results based on the event location.
Find Events Easily
Show the right direction to your attendees.
Quick Event Search
Use filters to search events occurring in specific locations.
Select Distance Units
Choose your preferred distance unit( miles or kilometers) on Google Maps.
Clear Search Results
Get search results with markers to highlight the event location.
Map for every event
Get separate Google Map for every event detail page showing proper event location.
Map View
Customize your Google Maps with attractive styles and affects based on your preference.
Shortcode
Use a shortcode, to display all your events on a single Map.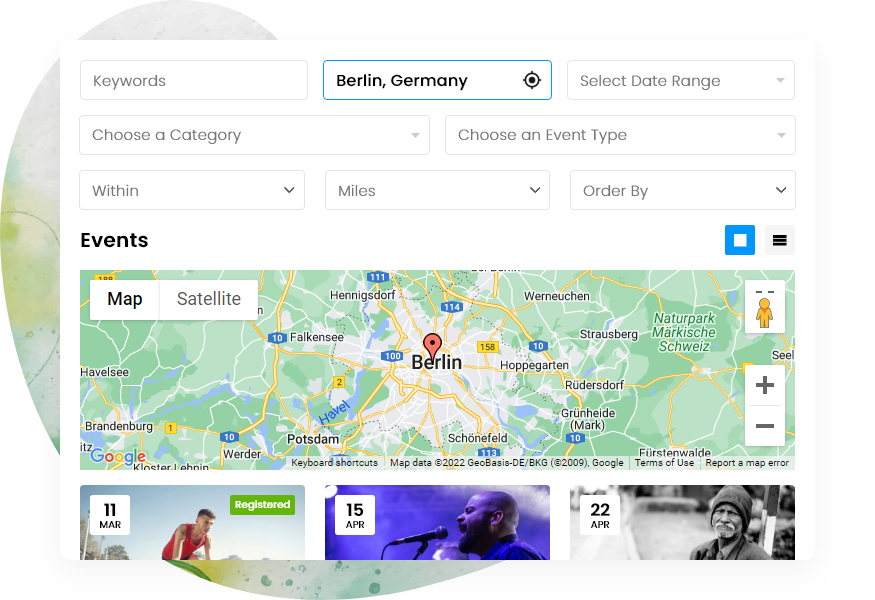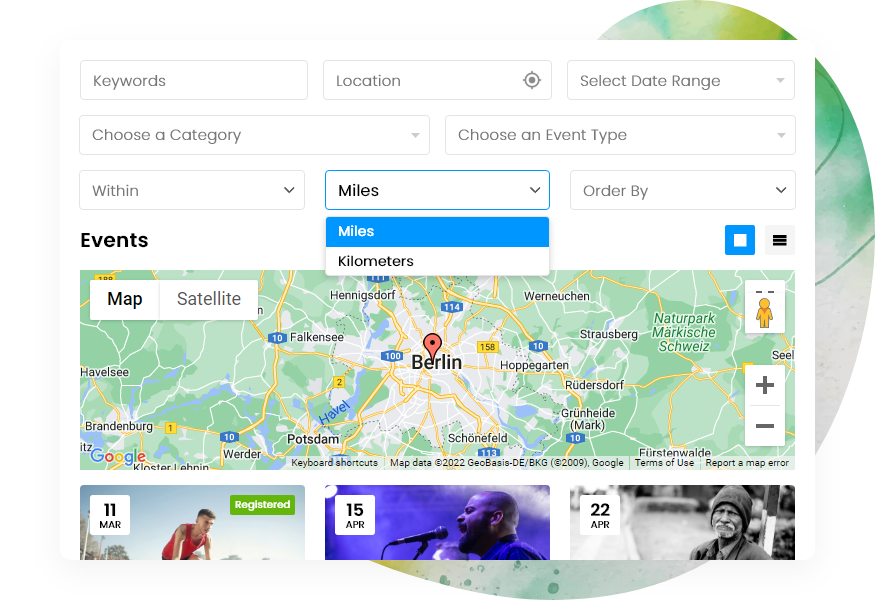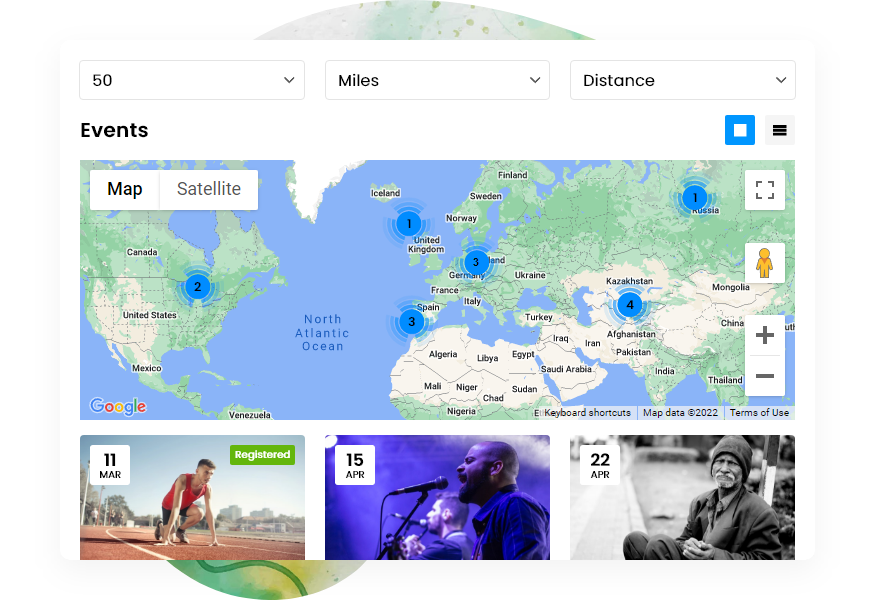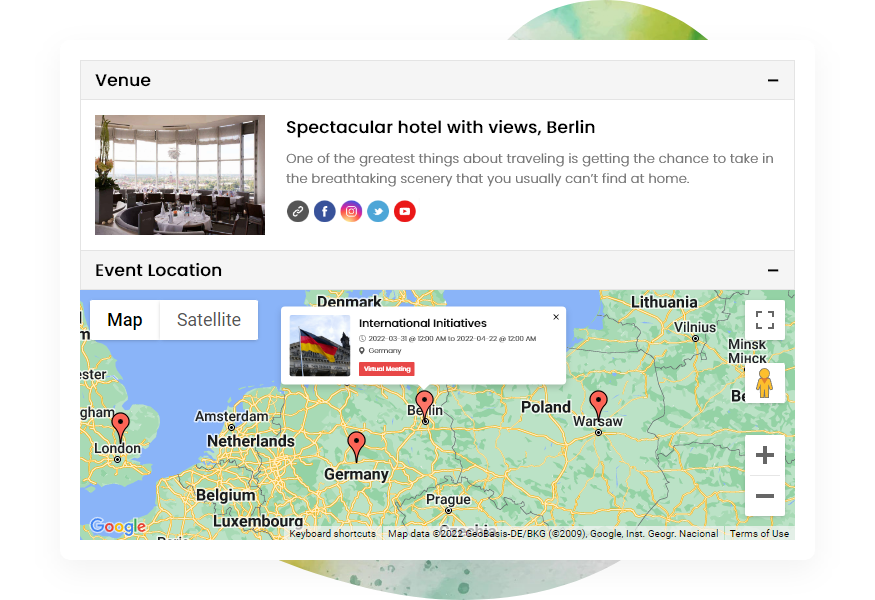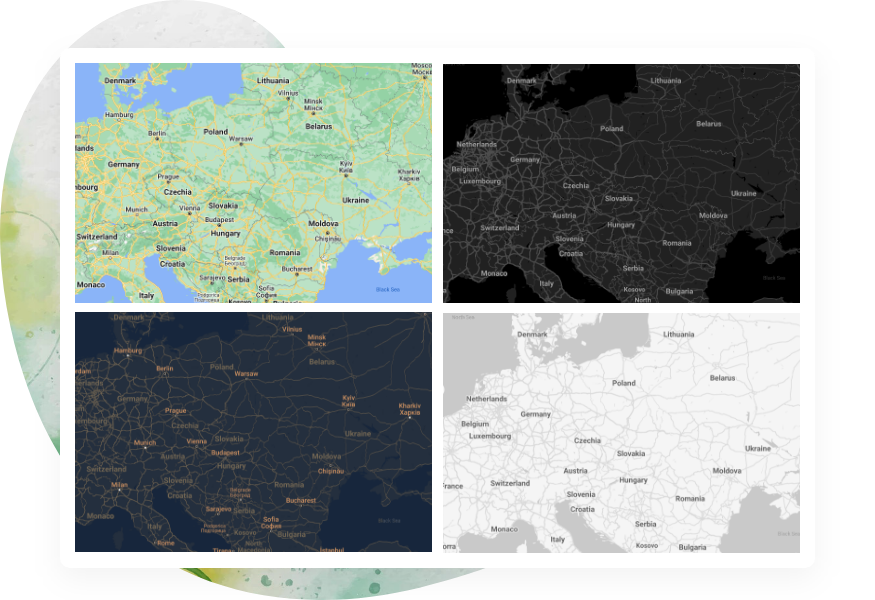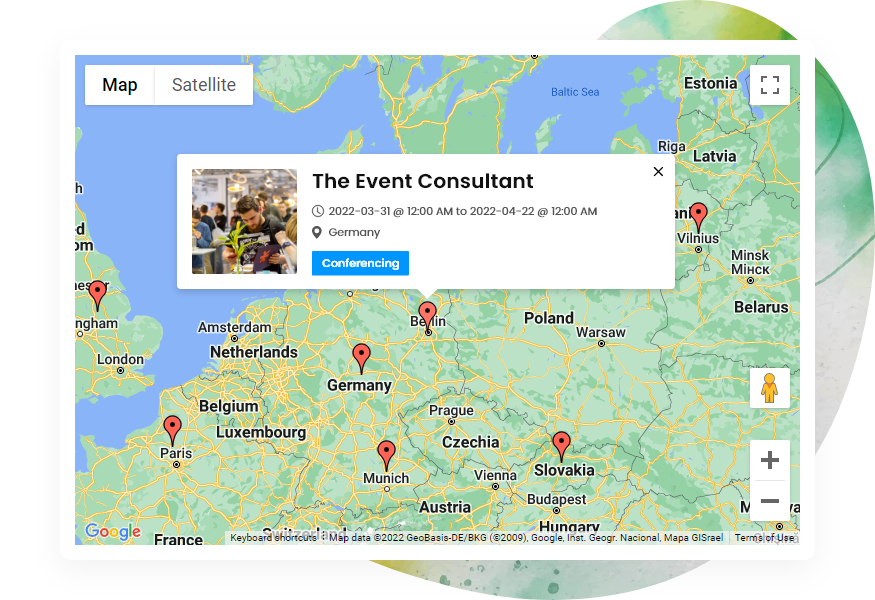 Academics & Classes
NGO & Charities
Community
Virtual & Online Events
Concerts & Parties
Make it easy for students to reach their classes on time without hassle.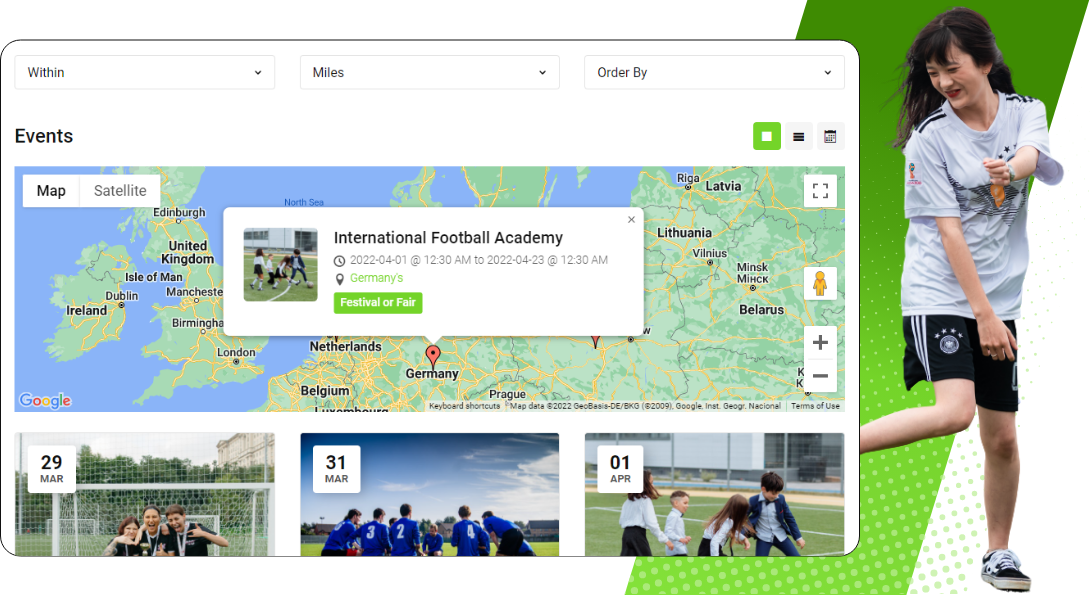 Utilize the power of Google Maps to drive the mass towards your charity events.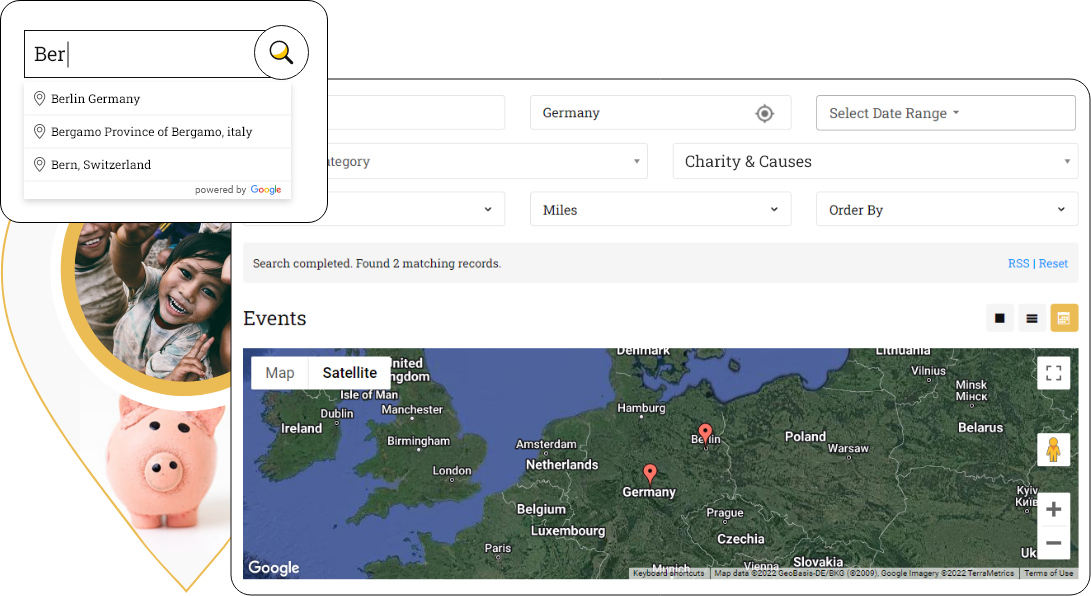 let your friends and family participate in your event on time with happy faces using Google Maps.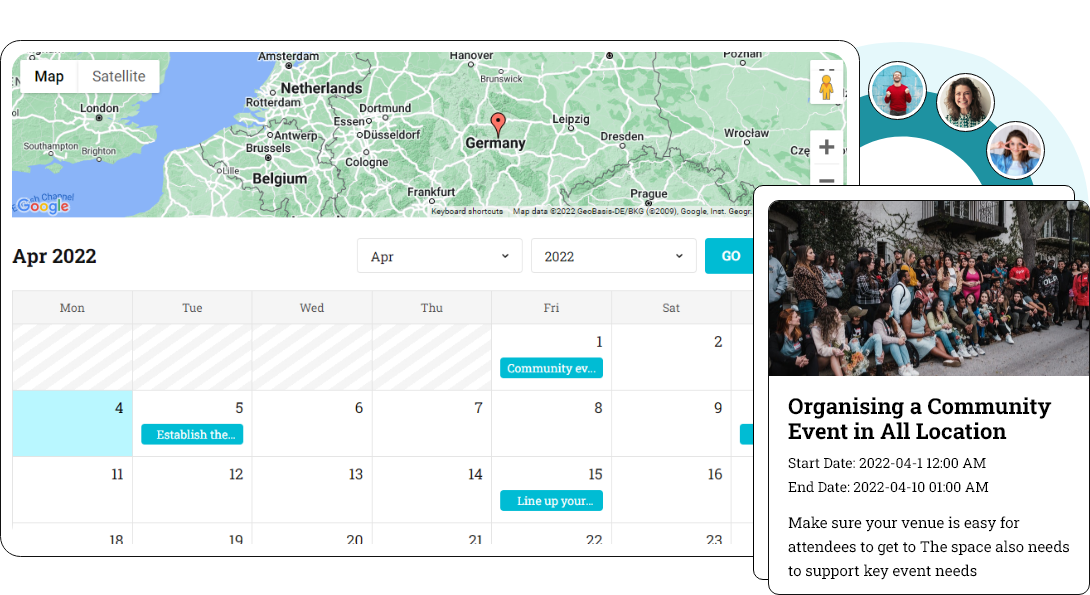 let nothing come in between your event and attendees by ensuring them a comfortable journey with Google map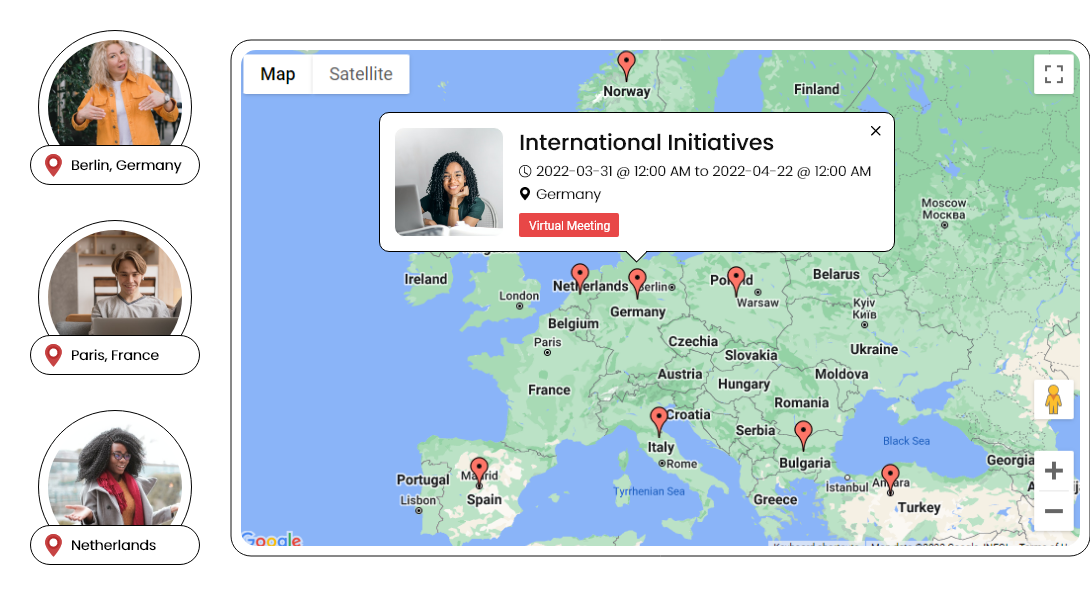 let attendees enjoy every moment in a concert or party without wasting time on finding the venue with Google Maps.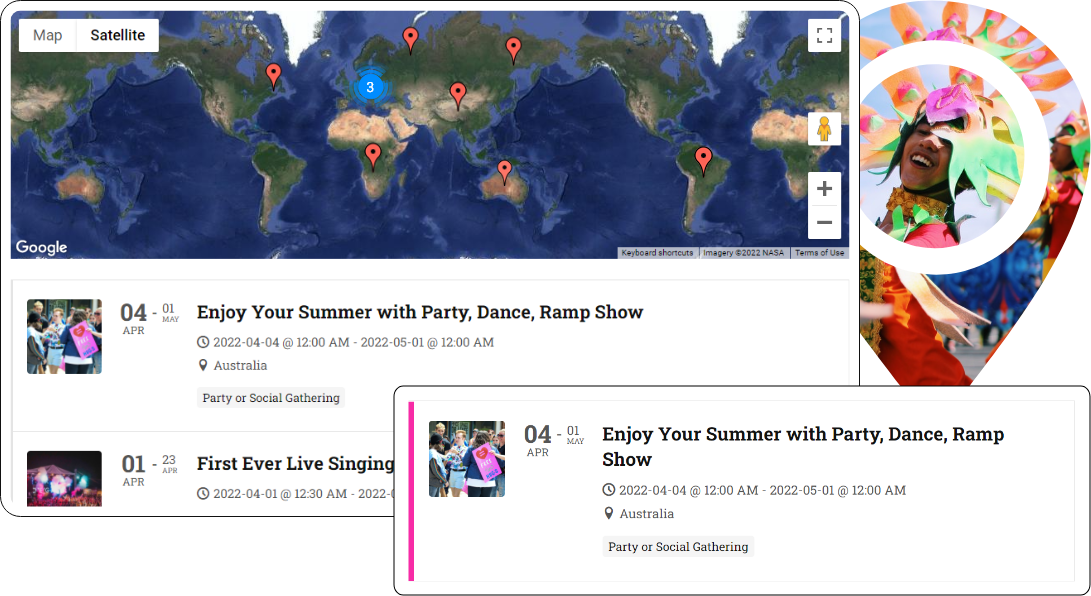 Google Maps Features
Utilize the power of Google Maps and colorfully display your event location.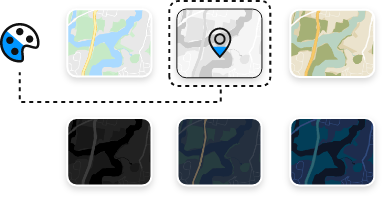 Google map styling wizard
Add various effects and style your google maps view based on your preference with the Google Maps styling wizard.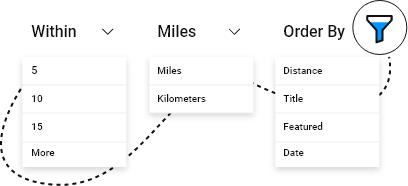 Search made easy with filters
Speed up the process of searching locations by filtering them on the basis of the location details you mention in your search field.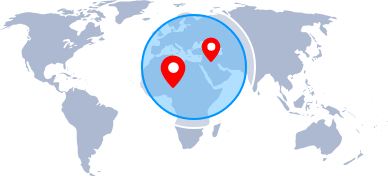 Radius mapping
Let your attendees find out the events that are happening within a defined radius around them.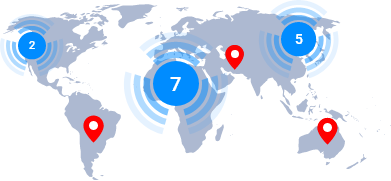 Google Maps cluster Markers
Get a clustered view of the Google Maps Markers when multiple events are taking place near you.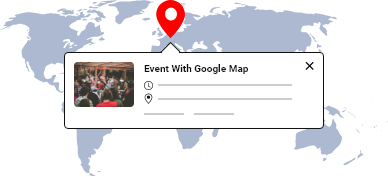 Quick Event View on Map
Display all your events on a single Google Map using shortcode.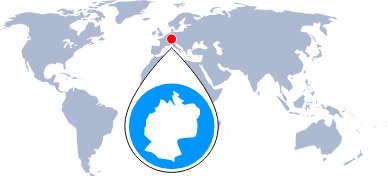 Mouse Wheel To Zoom On The Map
Easily zoom in and zoom out your preferred location on the Map with your mouse wheel.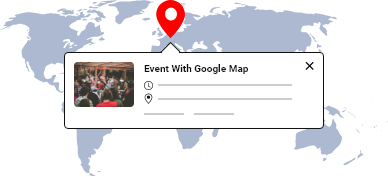 Quick Event View on Map
Make the journey of your attendees super smooth by showing them the best route for your event destination with Google Maps.

Current location tracking
Set the current location of your event on Google Maps and let attendees find their nearby events through it.

Map type
Select your preferred map display type from the available options that include roadmap, satellite, hybrid and terrain display.
Interface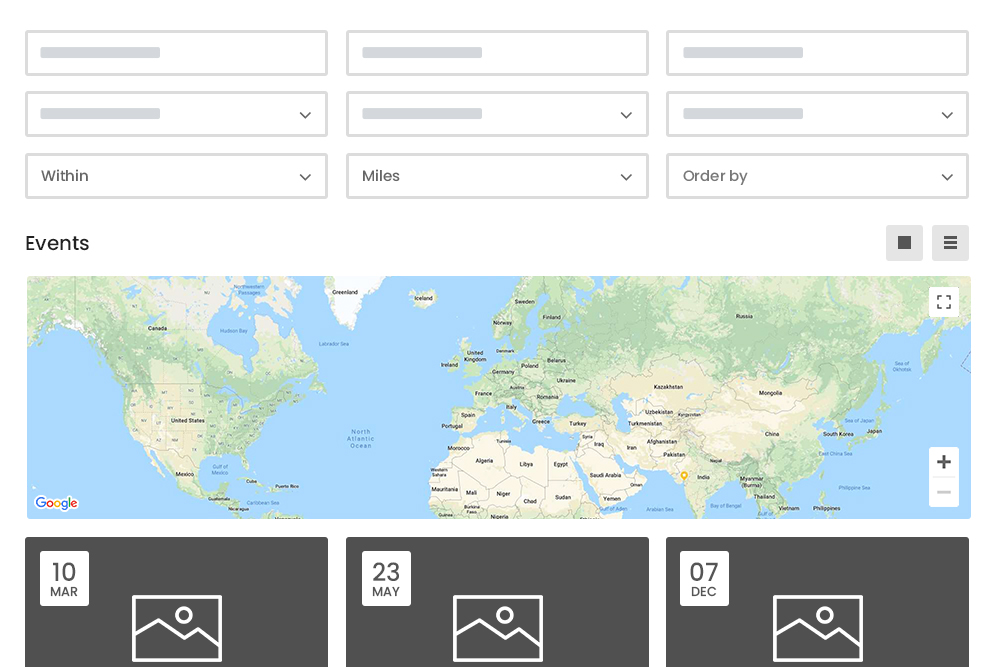 Events Proximity Search
Proximity refers to nearness. The Google map enables users to apply search filters and get access to those events in the specified location. These events are then displayed on the large maps along with the specific event's location in search results.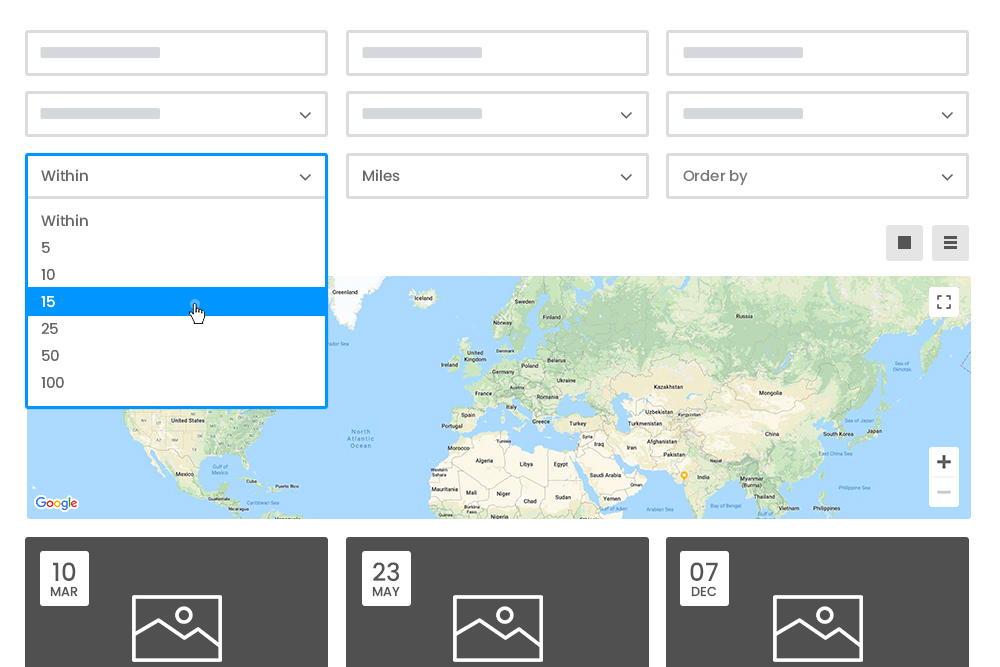 Proximity (Radius Based) Search Query
Sometimes users may want to neglect travel and find a relatable event nearby.. The add on facilitates by providing event results based on the locality of the user. Visitors only get to see the events that are going to take place in a defined radius around them.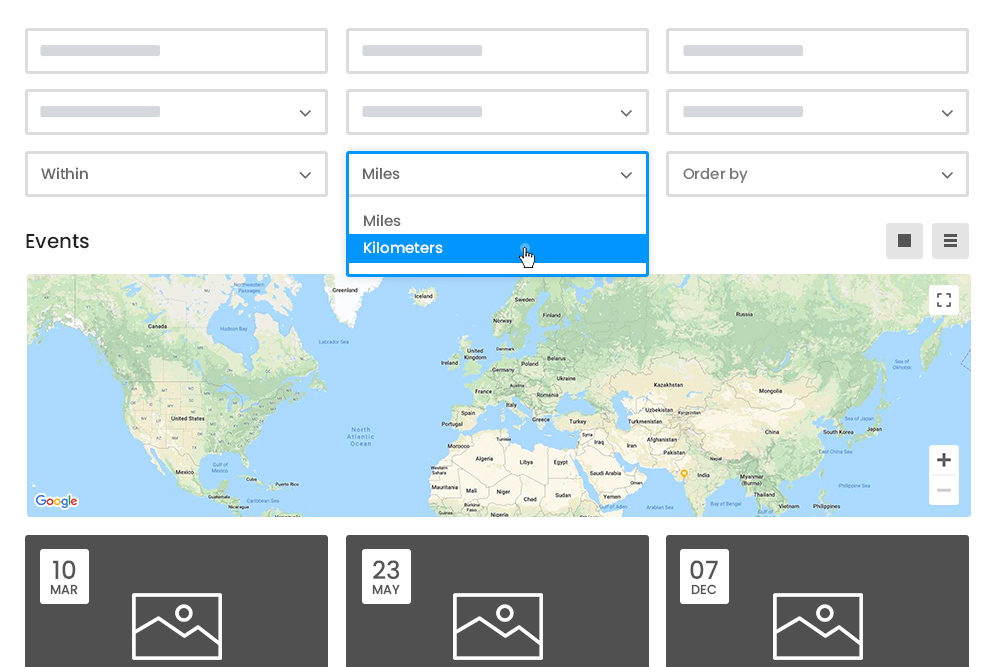 Distance Units
The difference between miles and kilometers may seem innocent. But sometimes they cause confusion for visitors when you list events that attract an audience from around the globe. If your website is one such global platform, attracting an international audience, then this add-on is crucial. Without any bit of coding knowledge, you can provide more clarity to your users by allowing them to choose distance units. A drop-down menu gives users the option to choose either miles or kilometers.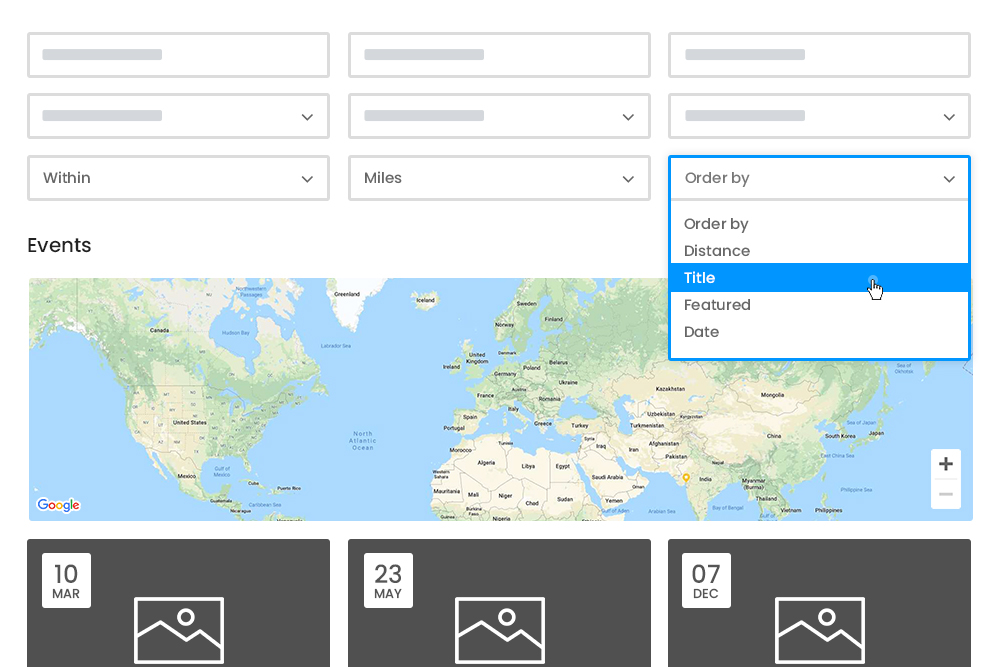 Sort-by Dropdown Menu
This add-on enhances the filter feature provided by giving a new sort drop-down menu. Users can order events based on distance, title, featured, and date.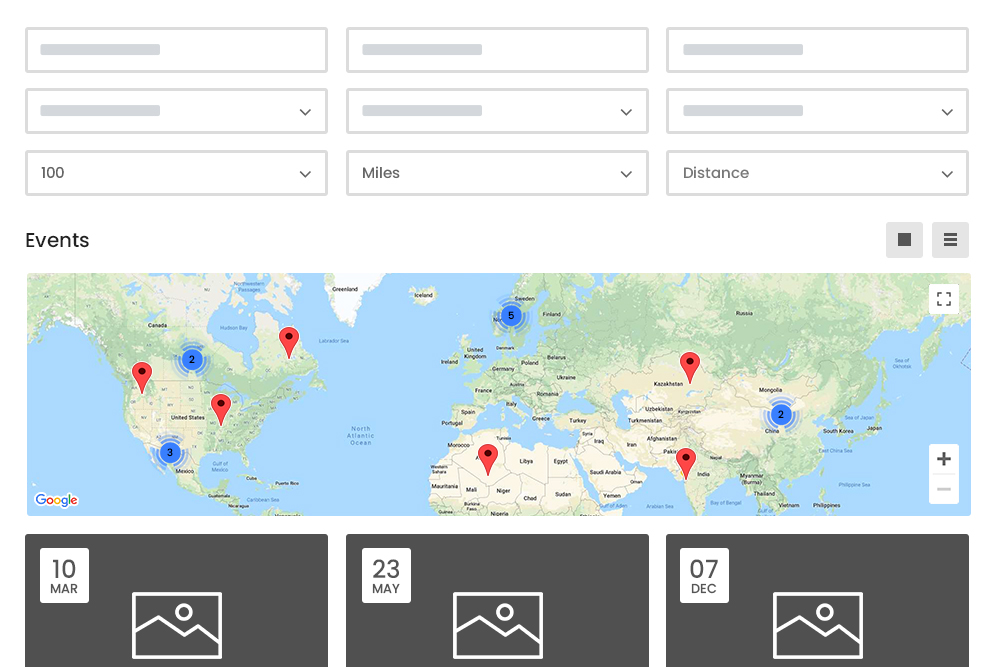 Results on Google Map
A visual representation is even more impactful than any other form of consumption. Search results are displayed on maps using markers that portray the event's location in the results.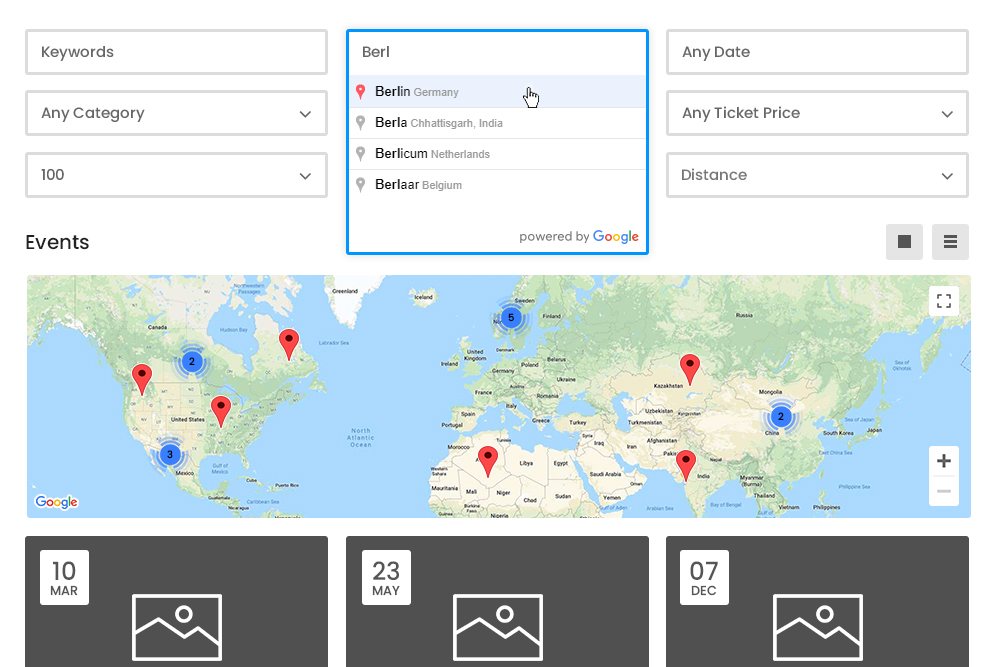 Google Address Autocomplete
This feature of Google Maps enables users to get automated suggestions for their address in the search bar. Our intelligent add-on will automatically generate a list of locations that are similar in spelling to the words you have typed. Thus, the visitor saves precious time and receives a rich and smooth experience using this feature.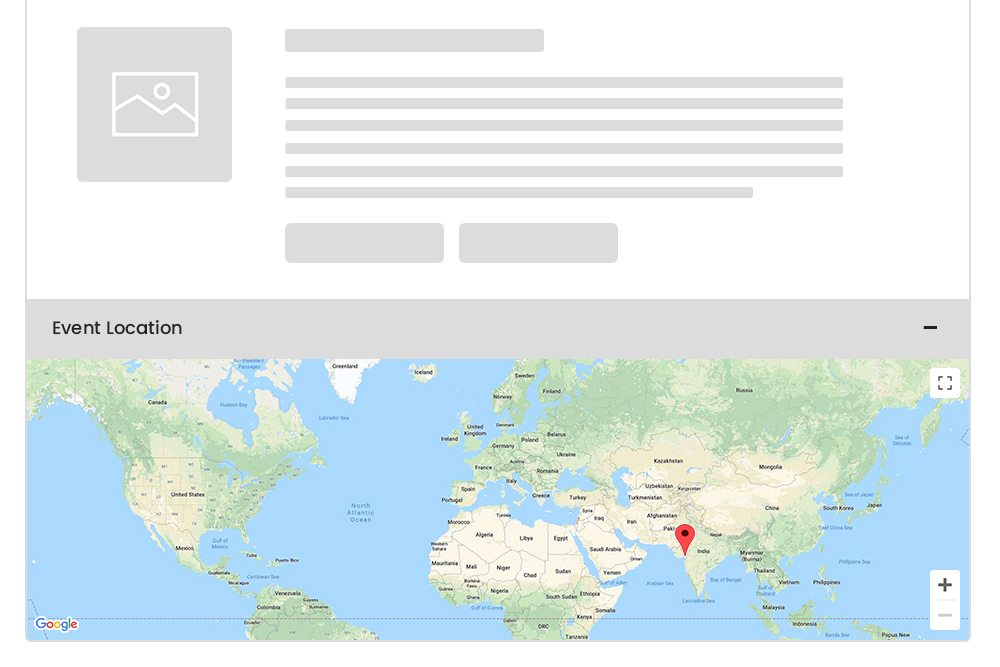 Google Map at Single Event Page
Every individual/single event page will have its own map featuring the location of the event.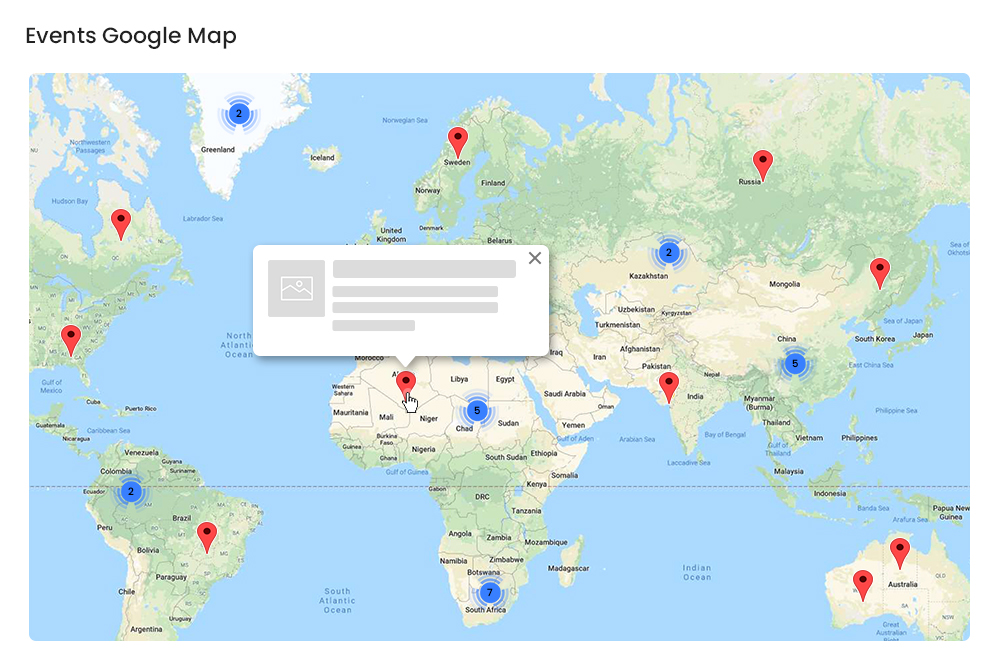 All Event Map Shortcode
A single shortcode reveals all events on the map. Events are shown based on location, keyword, and category, etc.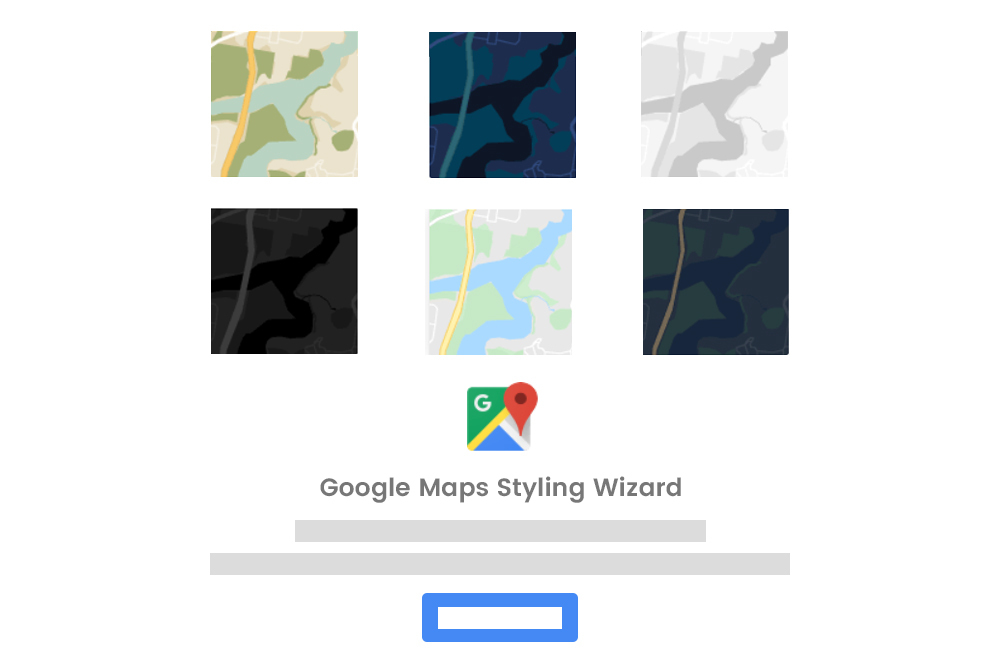 Google Map Styling Wizard
How about customizing the map's view? The plugin allows you to style your map. Just simple copying and pasting of a JSON and bang on, the standard maps can now be customized with various effects and styling.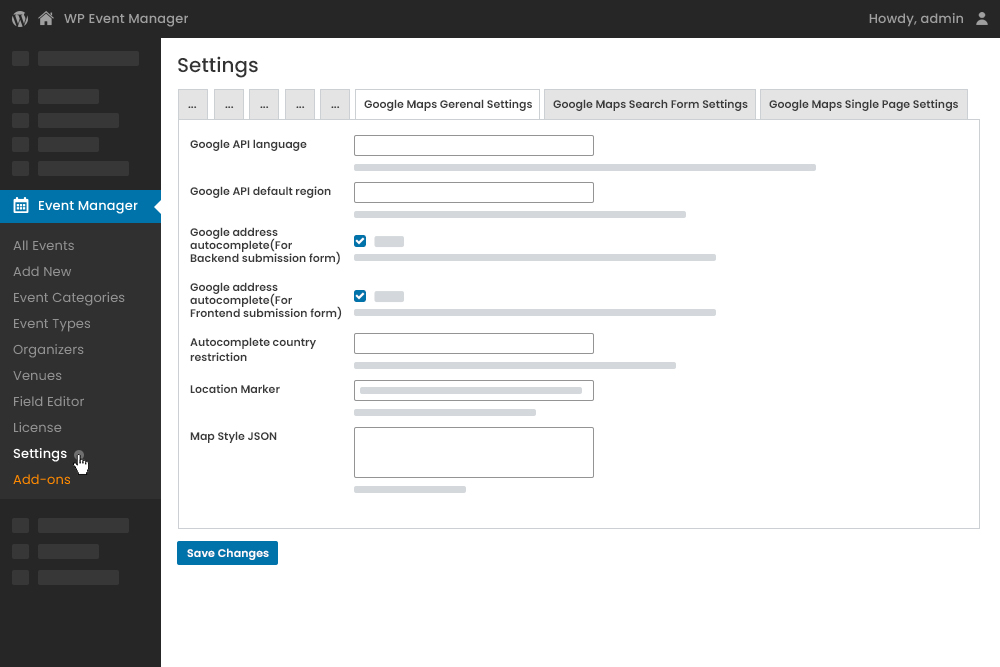 Google Maps General Settings at Admin Panel
At the backend, there are plenty of settings that can be modified. The google map general settings under the umbrella of settings allow you to decide on how the Map would function on your website. Go to settings and access Google Map General Settings to change the maps to your convenience.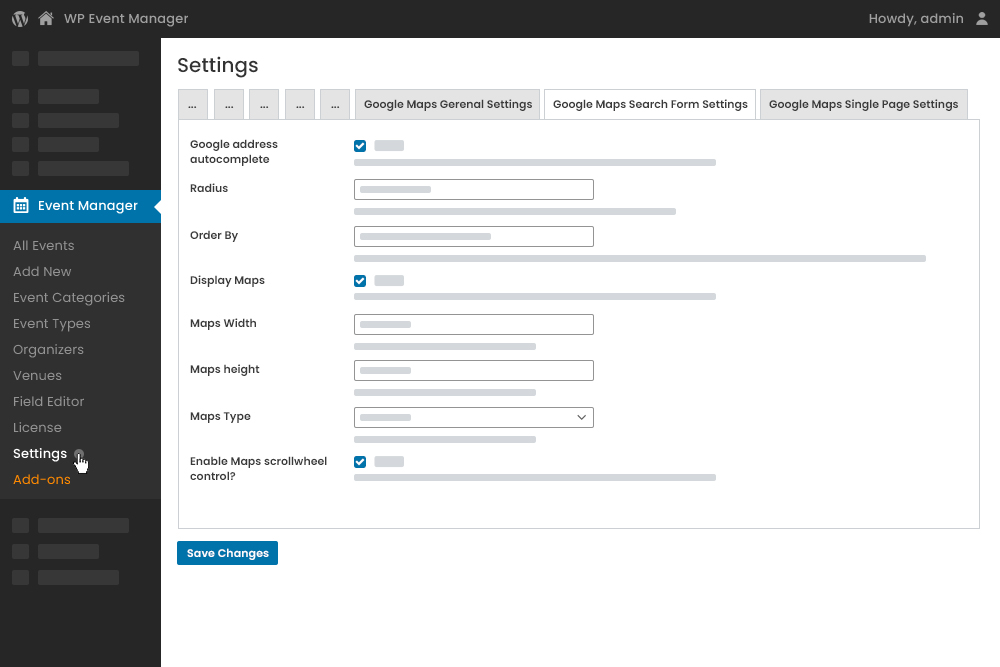 Google Maps Search Form Settings at Admin Panel
By accessing the Google Map Search Form Settings tab you can modify the behavior of the search filters that appear along with the plugin's search filters.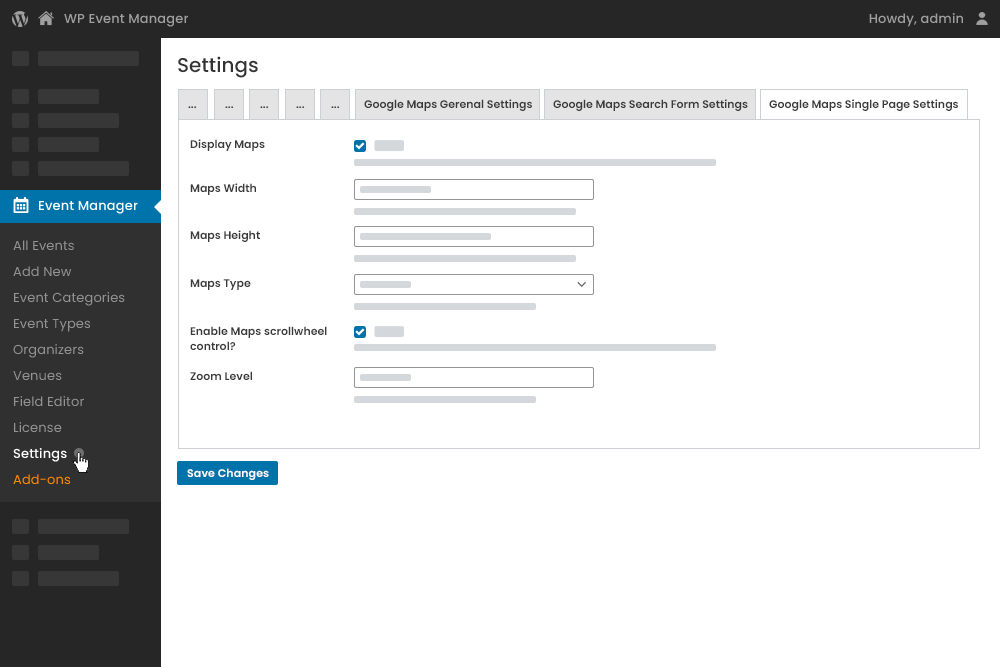 Google Maps Single Page Settings at Admin Panel
The Backend also provides a developer to decide upon the presence or removal of the google map on the single event page. This setting is present under the single event page settings. Make several modifications to the map without any trouble. You can do these using the options present in the single event page settings.
How Do Licence Keys Work?
After purchasing a plugin you'll receive a key via email (or you can visit your account page). This key can be activated from your WordPress dashboard's plugin page. It can also be deactivated and reactivated on other sites when required.
Will I Receive Updates For Purchased Plugins?
Yes, an automatic updater is included inside each plugin/add-on. This requires your licence key to function and you'll receive updates for as long as your licence key is valid.
Do You Offer Support For Purchased Plugins If I Need Help?
Yep. If you have a valid licence you'll be able to use our support systems for help.
Do I Need To Renew My License?
If you want to continue support and update then you need to renew license.Licenses are valid for one year from the date of purchase. When your license expires you'll be able to renew your key via your account page.
Am I Allowed To Use The Add-ons On Many Sites?
After purchasing a plugin you'll receive a key via email (or you can visit your account page). This key can be activated from your WordPress dashboard's plugin page. It can also be deactivated and reactivated on other sites when required.
View All FAQs »