Features You'll Love
Let the event organizers be informed about the new events added, published and expired.
New Event Notification
Send an email notification to your organizers immediately after receiving their event listing.
Published Event Notification
Keep your event organizers updated through emails whenever their events get published.
Expired Event Notification
Inform your organizers through emails when an event is about to expire.
Update Organizers Regularly
Keep Your Organizers Updated
Adding Events
Inform organizers automatically through emails when a new event is added with Emails.
Publishing Events
Send emails to organizers when an event is approved for publishing.
Tracking Expired Events
Track expired events automatically and inform organizers about that through Emails.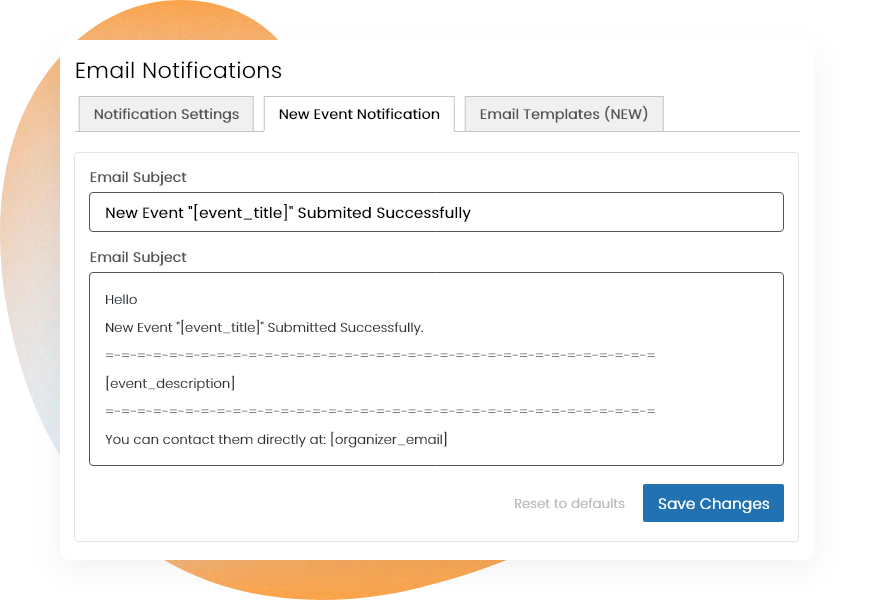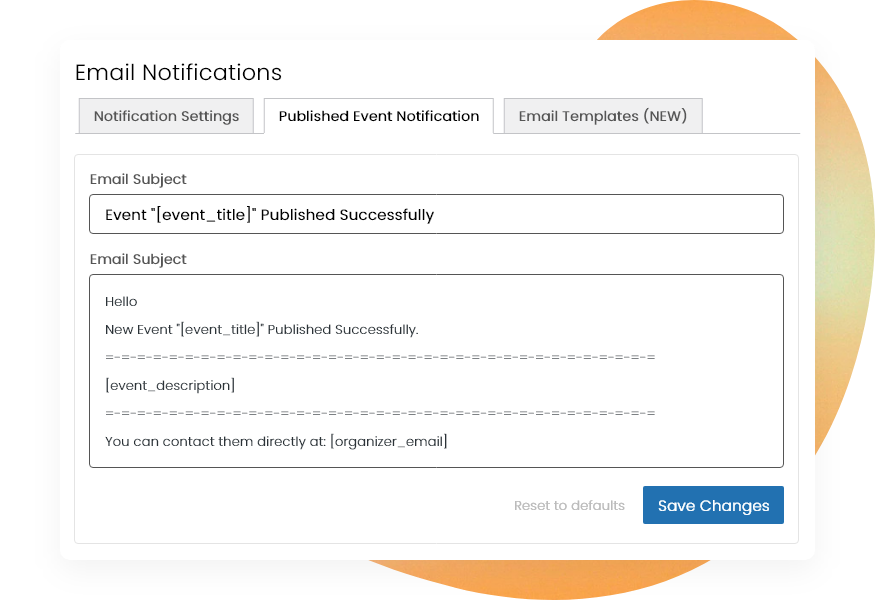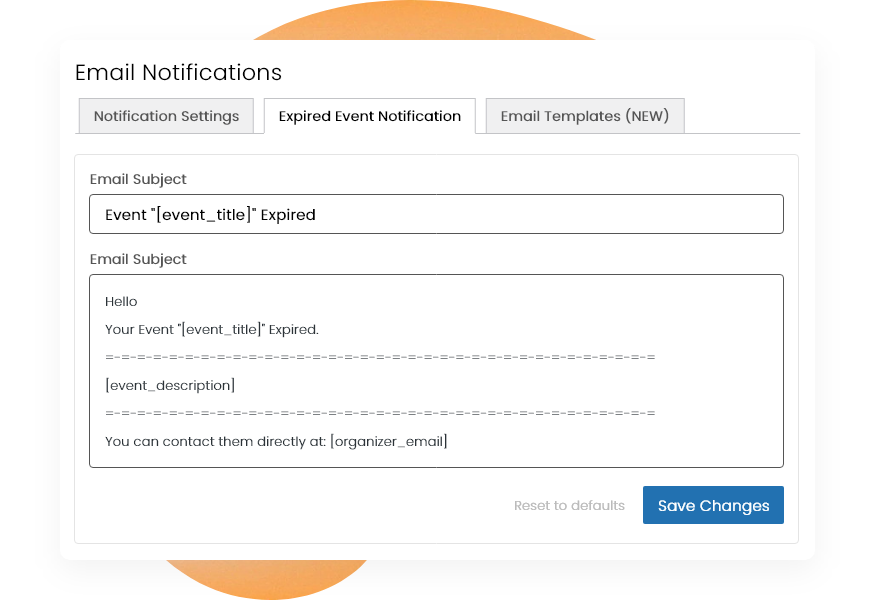 Empowering Every Event
Make your events stand out with us.
Academics & Classes
NGO & Charities
Community
Virtual & Online Events
Concerts & Parties
Build a transparent relationship with organizers by keeping them updated about the status of your academic events and classes.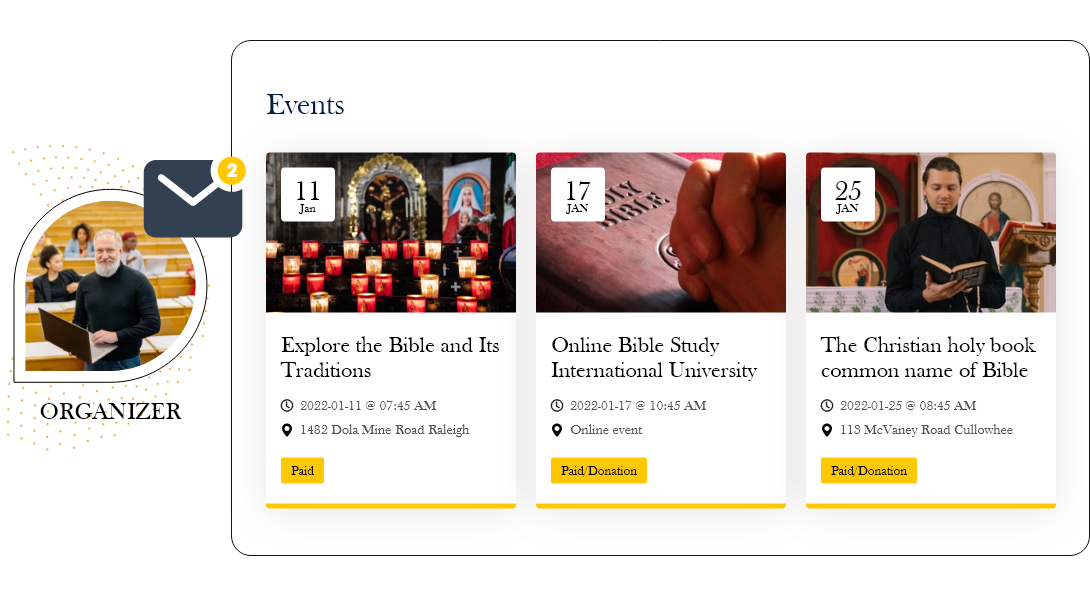 Maintain a smooth flow of your new, published and expired Charity events with Emails.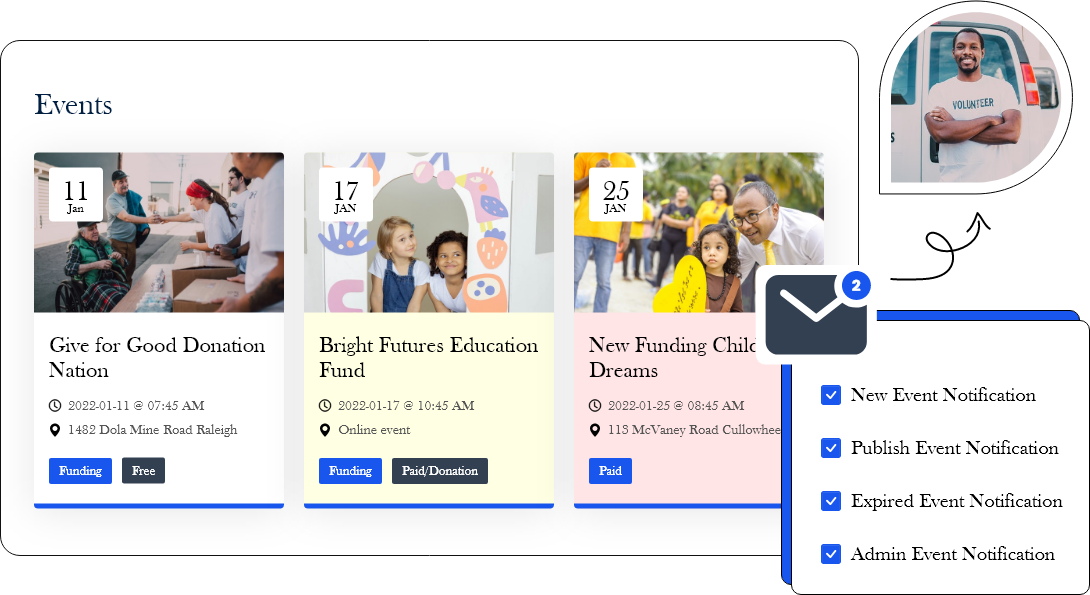 Inform organizers about the current status of their community events using Emails.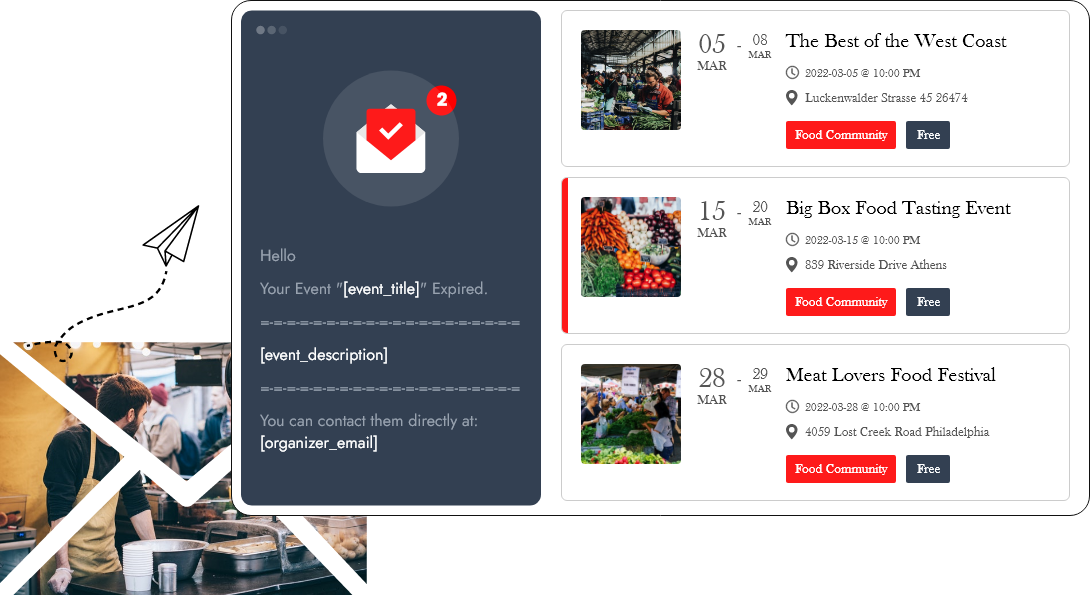 Systematically handle your virtual events by notifying organizers about new events added, published and expired.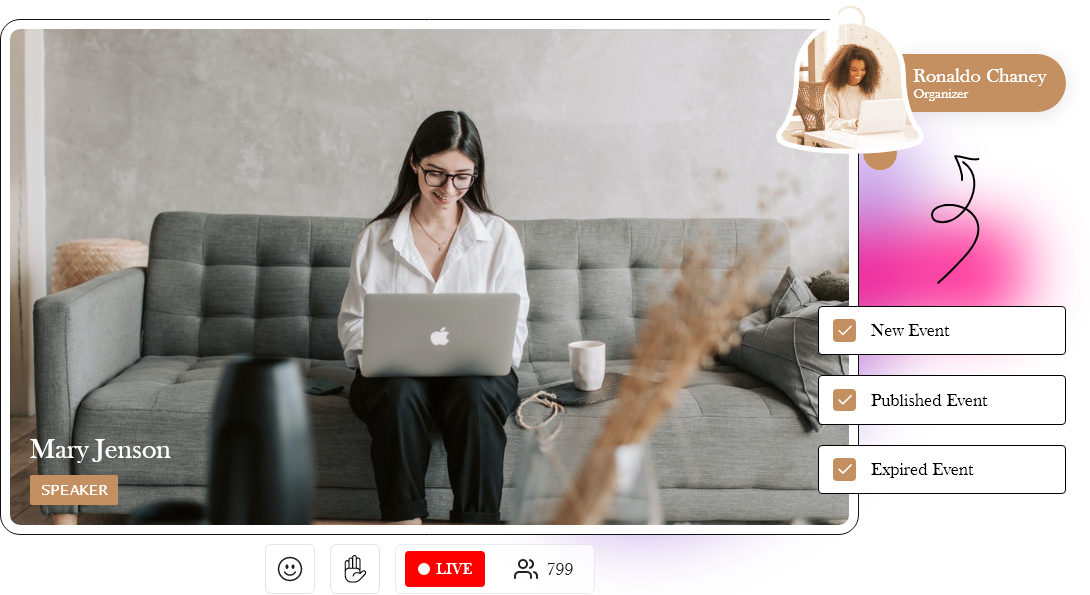 Use the smart way of keeping your party and concert organizers up-to-date about their events' status with Emails.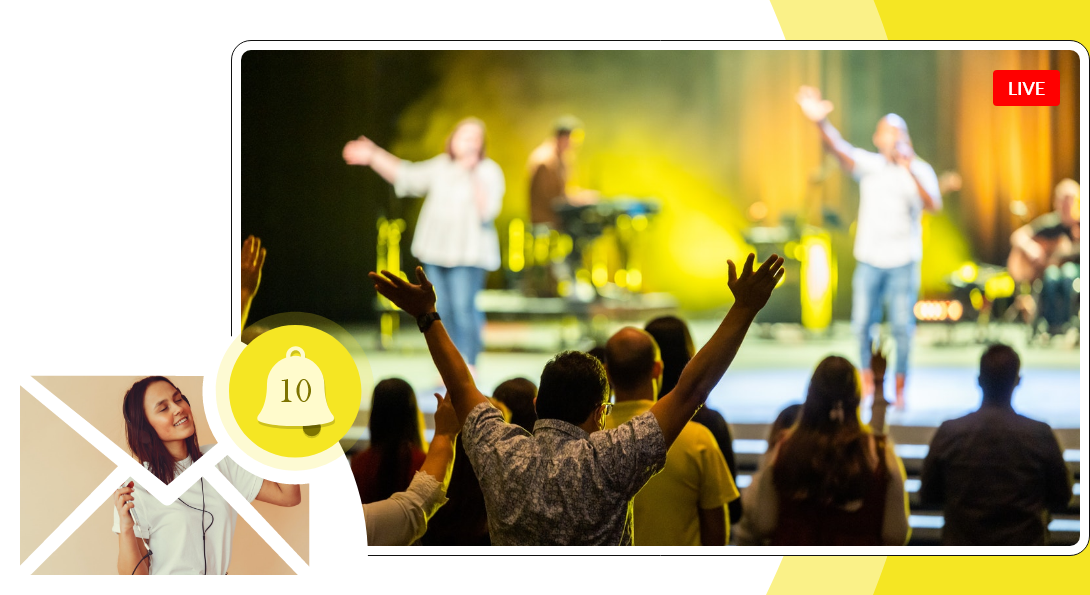 Emails Features
Help organizers track events with regular updates.

Custom Emails
Send customized email messages to the organizers without any coding skills.
Automated Email Notification
Maintain consistency in sending updates to your organizers through automated email notifications.
Powerful Shortcodes
Edit emails for new event notifications under the new event notification tab that consists of shortcodes to display event names and descriptions.
Interface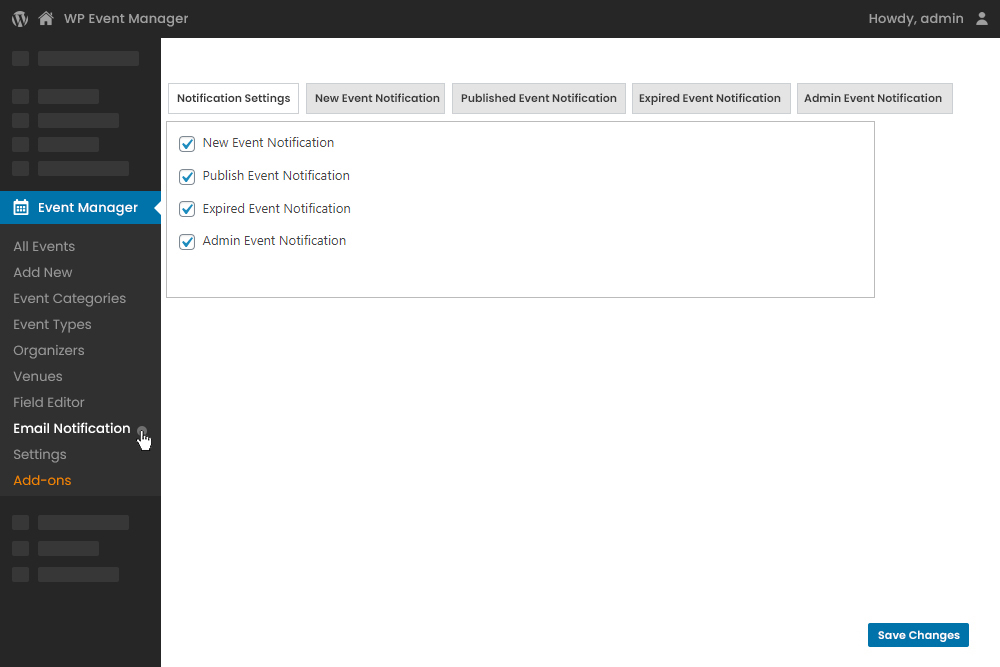 Notification Settings at Admin Panel
Wordpress does offer an email notification system. However, it takes hours of code if you want to customize them and give a personal touch. Our email notification plugin overrides this very system and helps you send custom emails when users register to your site. You can override the registration email template in accordance with your theme.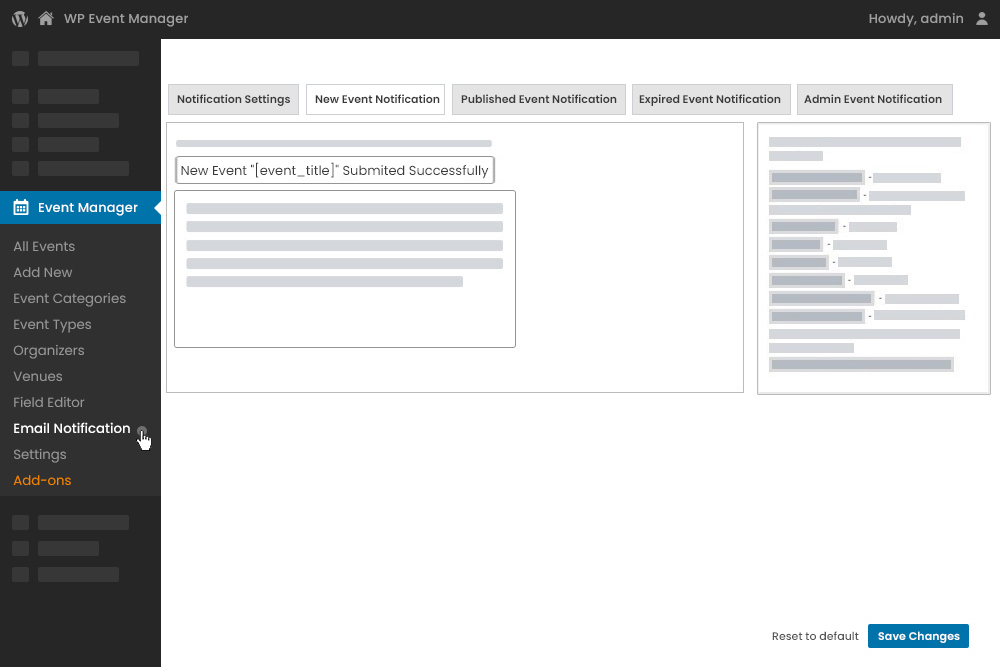 New Event Notification
Sending a notification every time a user publishes an event is simply impossible to do with consistency. The email/ event notification plugin does this automatically for you. All you need to do is to customize the emails using the editor given in the WP admin panel. You can edit emails for new event notifications under the New Event notification tab. The text box consists of shortcodes to display event names, descriptions thereby allowing you to focus on appealing to your event organizers.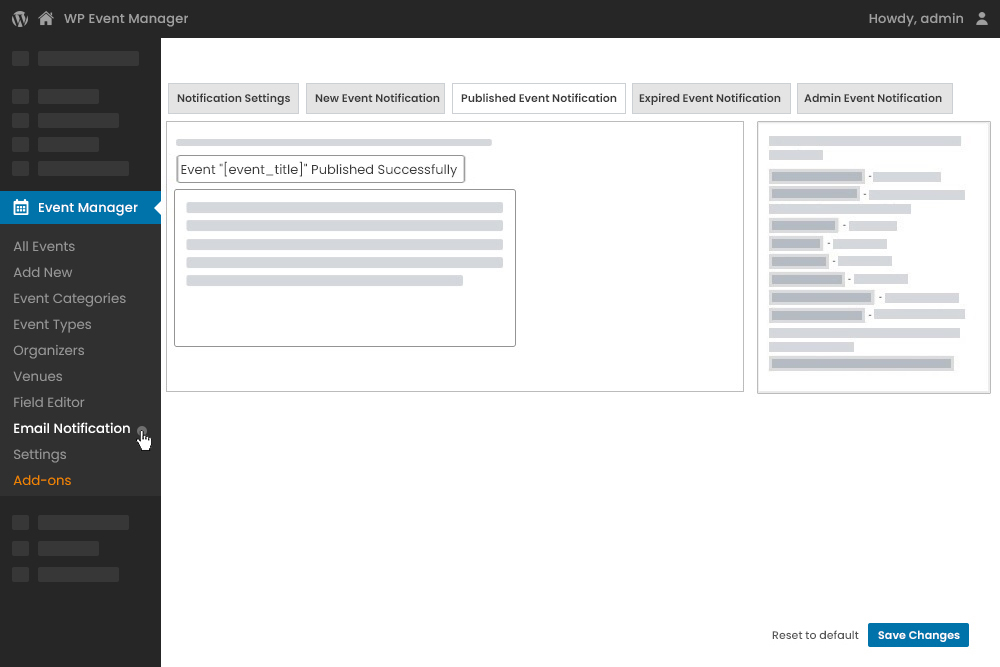 Publish Event Notification
The Email notification plugin allows you to send email notifications to your organizers every time when a new event is approved by the admin; without fail, with ease. Shortcodes are preset to display event titles and event descriptions on all emails sparing you from boring, mundane tasks. The email shall inform the organizer with the message "Published Successfully" following approval of the admin.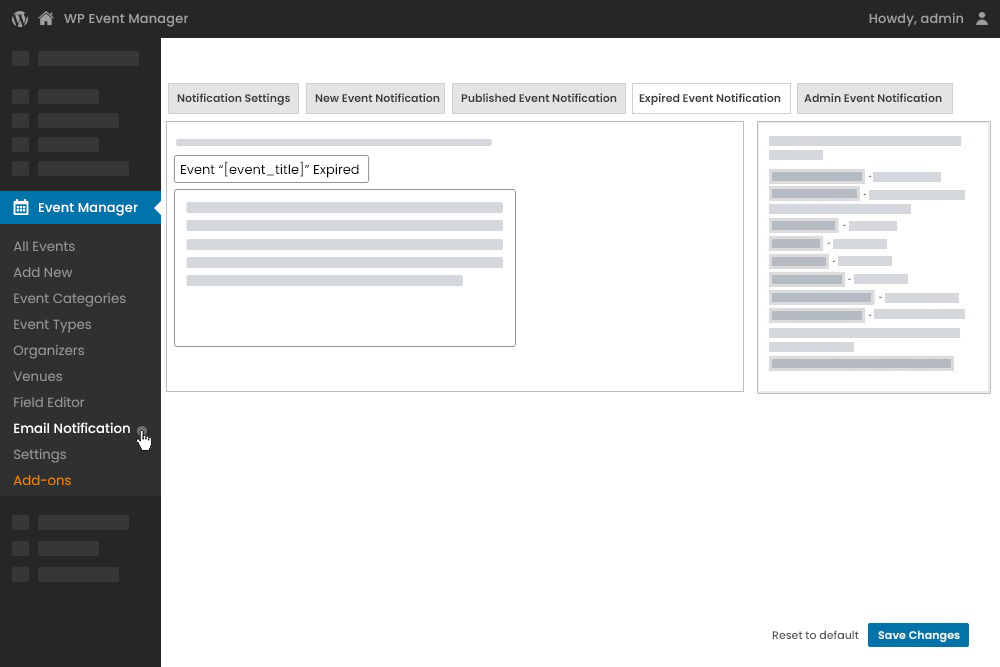 Expired Event Notification
Keeping track of events that shall soon meet their end requires the attention of a separate human. Sending expired event emails to each event organizer is a mind-numbing task; a definite waste of time if you are simultaneously managing the business. What if we tell you that you don't need to hire a person to do this job and you can avoid spending hundreds of bucks in delegating this task? What if we tell you that our Email Notification plugin can finish this job at a cost several times lower than a human dedicated to such tasks? If you are interested, the email notification plugin keeps track of expired events and sends emails unmistakably to your event organizers as their events expire. As mentioned above, the emails shall contain shortcodes to extract and display event titles and descriptions. By default, the emails shall also convey "event expired" messages to the event organizers.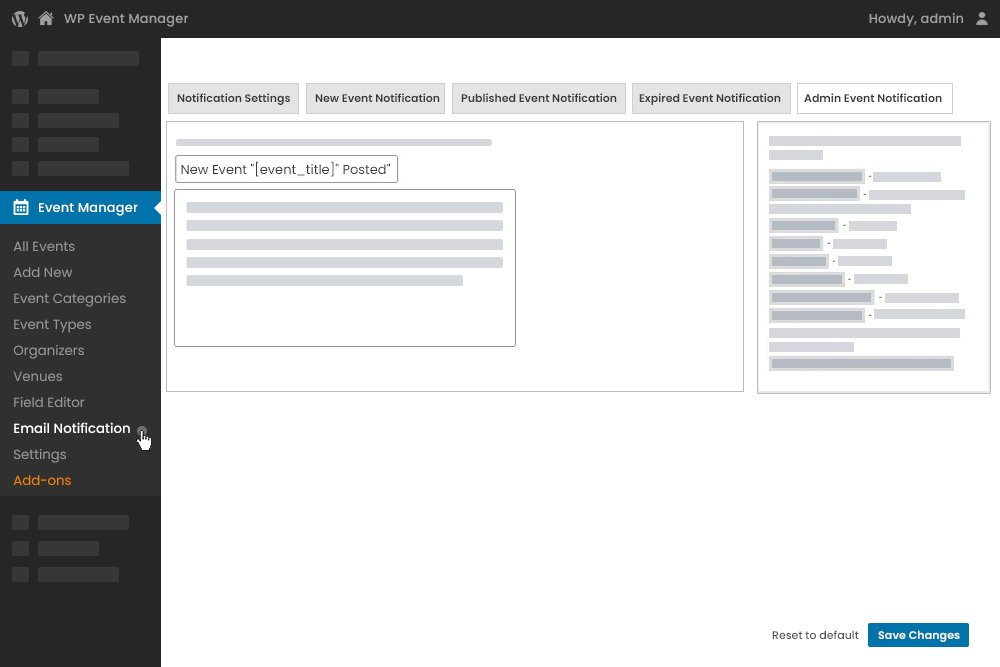 Admin Event Notification
The plugin not only sends a notification to its users or organizers but also to the admin. A customized notification/ reminder is sent to the admit to confirm the event listing and to post the event on the website. This is how the admin also keeps a track of all new requests for event listings.