Features You'll Love
Give wings to your events business with Hubspot CRM
Easy & Quick Set-up
Setting up Hubspot CRM is super easy and convenient for its users.
Map & Sync Customers Data Automatically
Map fields and synchronize customer data automatically with just a simple click.
Marketing Automation
Quickly and easily access your customer data through marketing automation.
Maximize Conversion
Accelerate your business growth with Hubspot CRM
HubSpot CRM Integration
Integrate HubSpot CRM with API keys to optimize your website to increase traffic, sales and lead generation.
Field Mapping
Effortlessly map HubSpot fields to WP event management users' fields with Field to Field sync for HubSpot.
Event Specific Sync
You can sync event specific details to avoid confusion with HubSpot CRM.
Syncing Attendee Info
Your website Registration forms get automatically synced with your HubSpot CRM Field.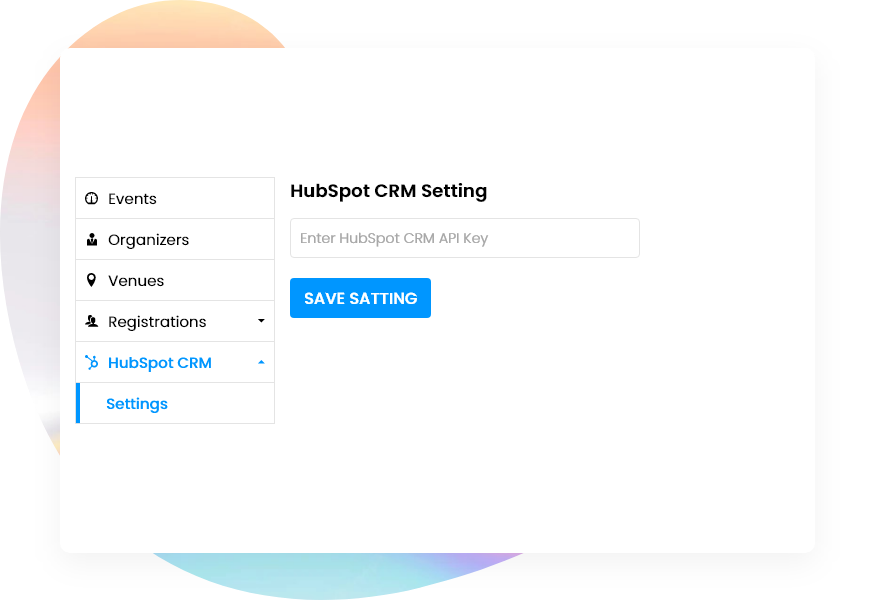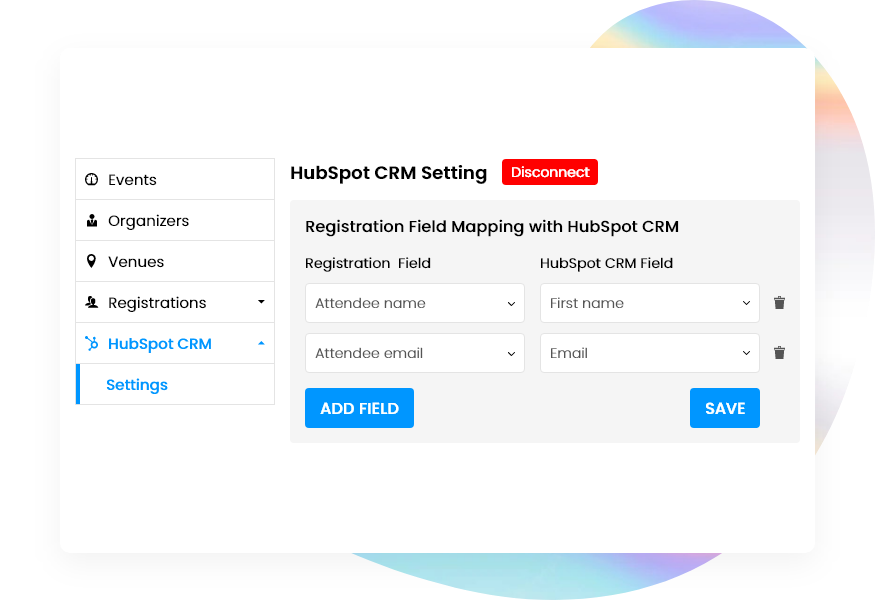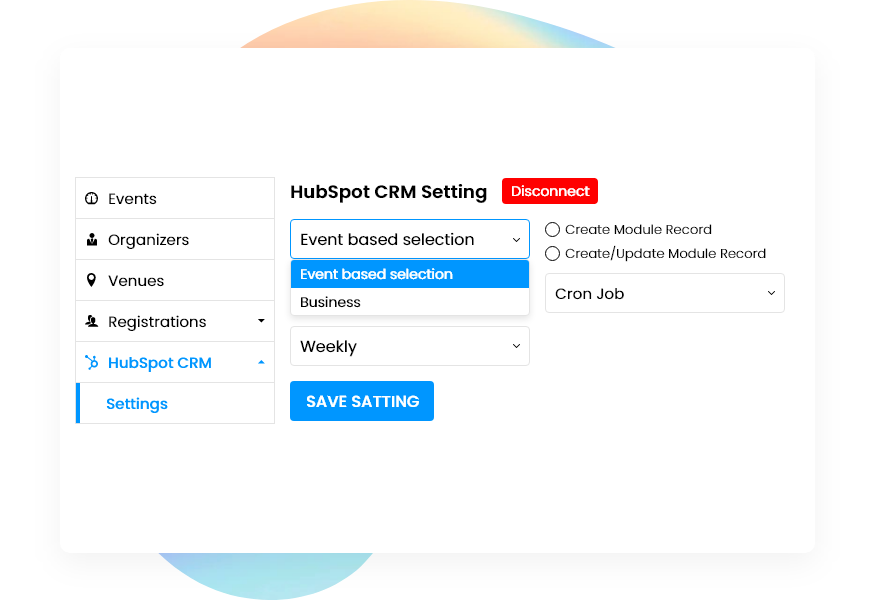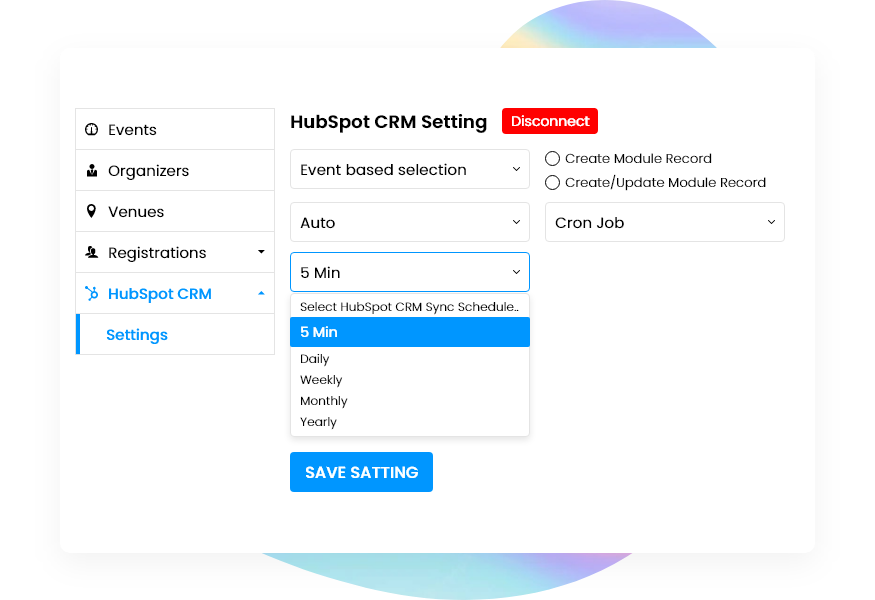 Empowering Every Event
Make your events stand out with us.
Academics & Classes
NGO & Charities
Community
Virtual & Online Events
Concerts & Parties
Improve your marketing efforts and students' engagement using Hubspot CRM.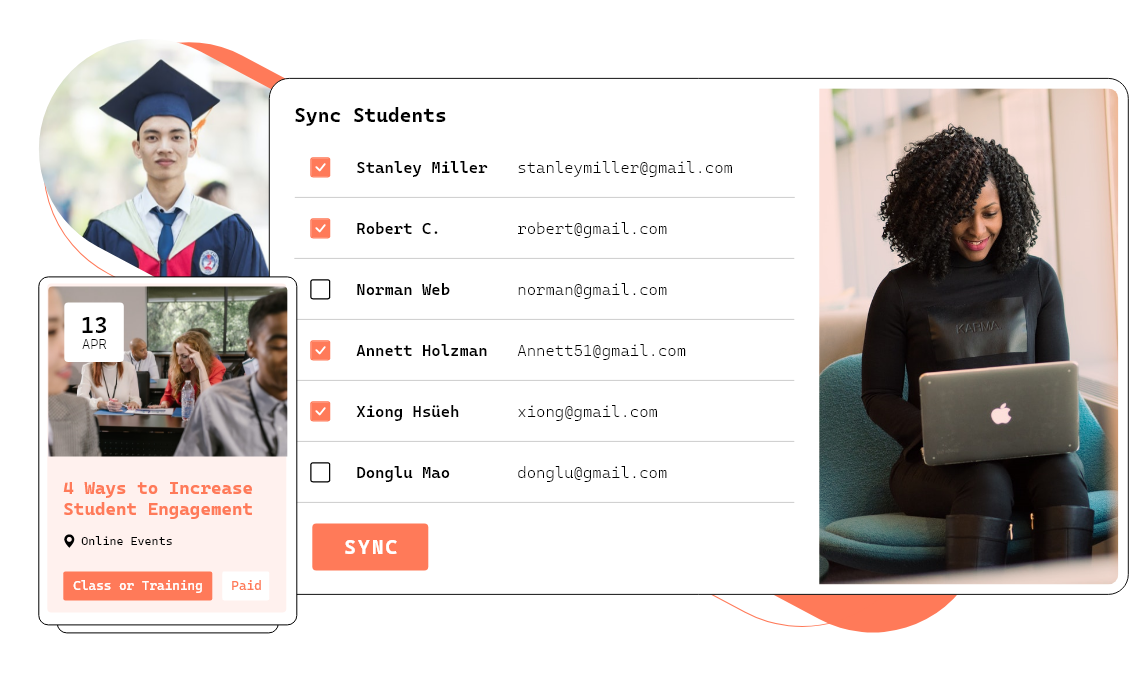 Accelerate revenue from your charity events with HubSpot CRM.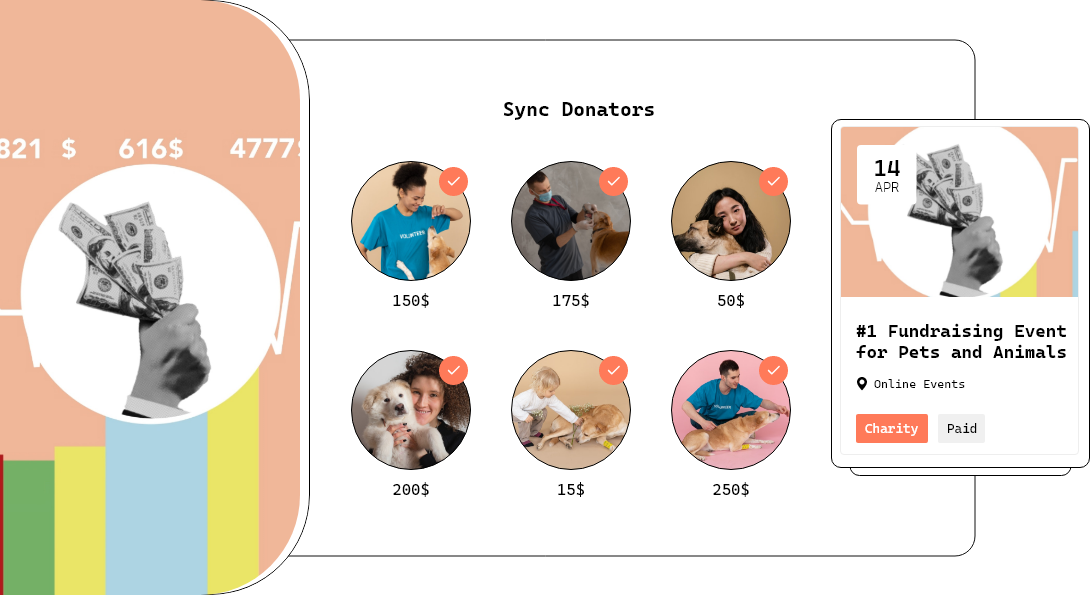 Automate the entire attendee management system using HubSpot CRMS.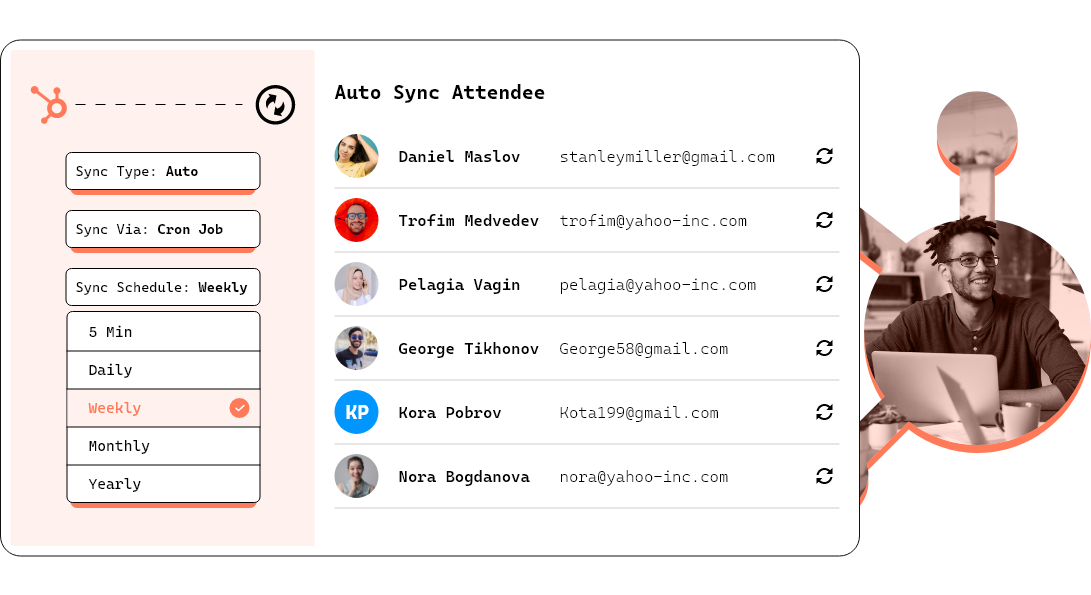 Create a worthwhile attendee experience in your virtual events with HubSpot CRM.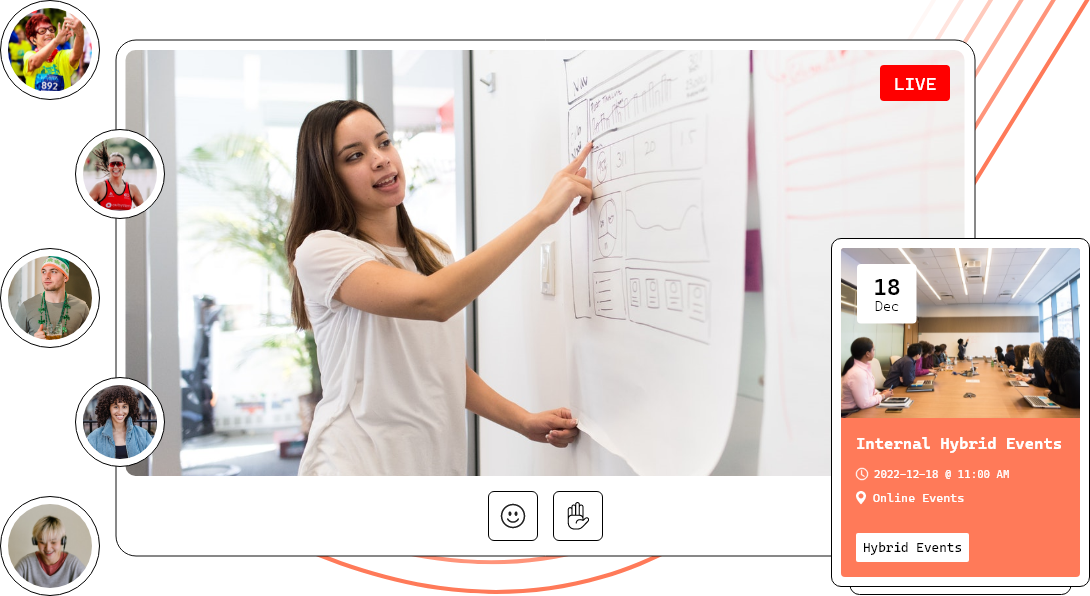 Efficiently handle attendee data at parties and concerts with HubSpot CRM.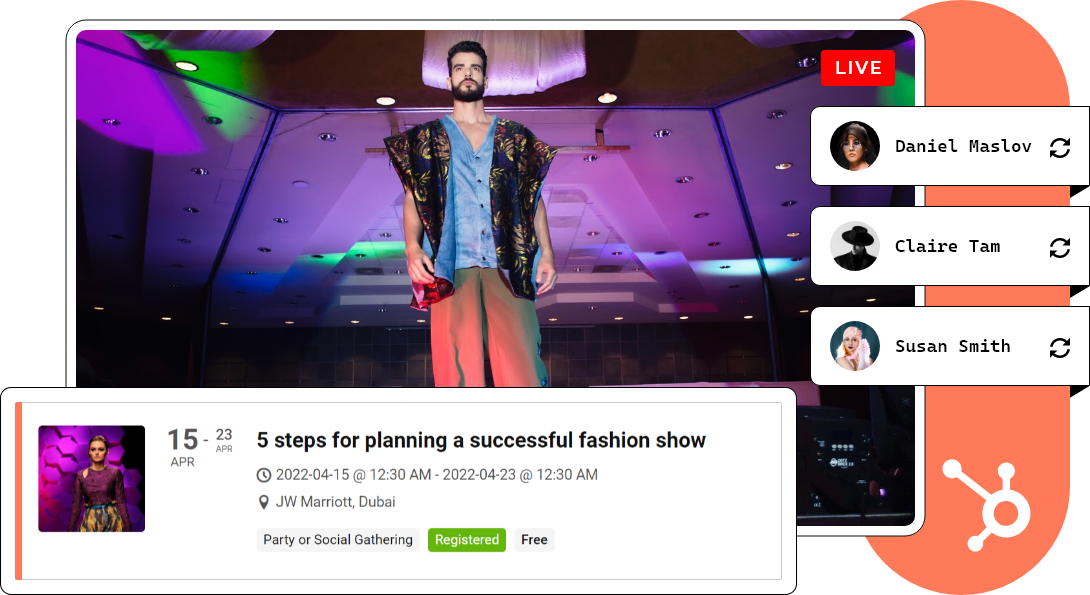 HubSpot CRM Features
Sync attendee data and boost your marketing skills with Hubspot CRM.

Easy Integration
Easily integrate Hubspot CRM with your WordPress website with the help of API keys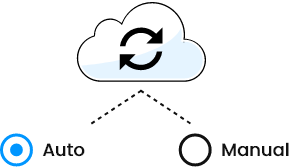 Automated and Manual sync
Either manually select attendees to sync data on the CRM system or go for the automatic synchronization process, the choice is yours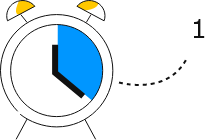 Follow Up Reminders
Use the synchronized data to send follow up reminders for your upcoming events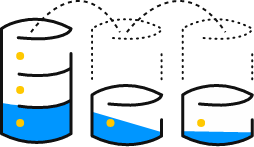 Database Management
Easily manage a huge amount of user data by categorizing them into lists and monitor their activities on your website.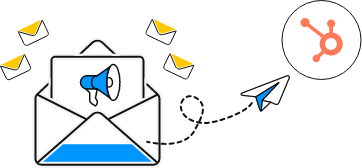 Run Personalized Email Campaigns
Strengthen your marketing strategy by sending personalized emails to your audience without much effort through automated messages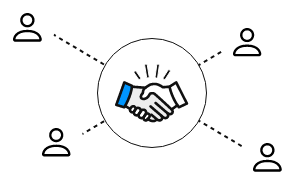 Better Customer Care
Serve your customers better by staying connected with them
Interface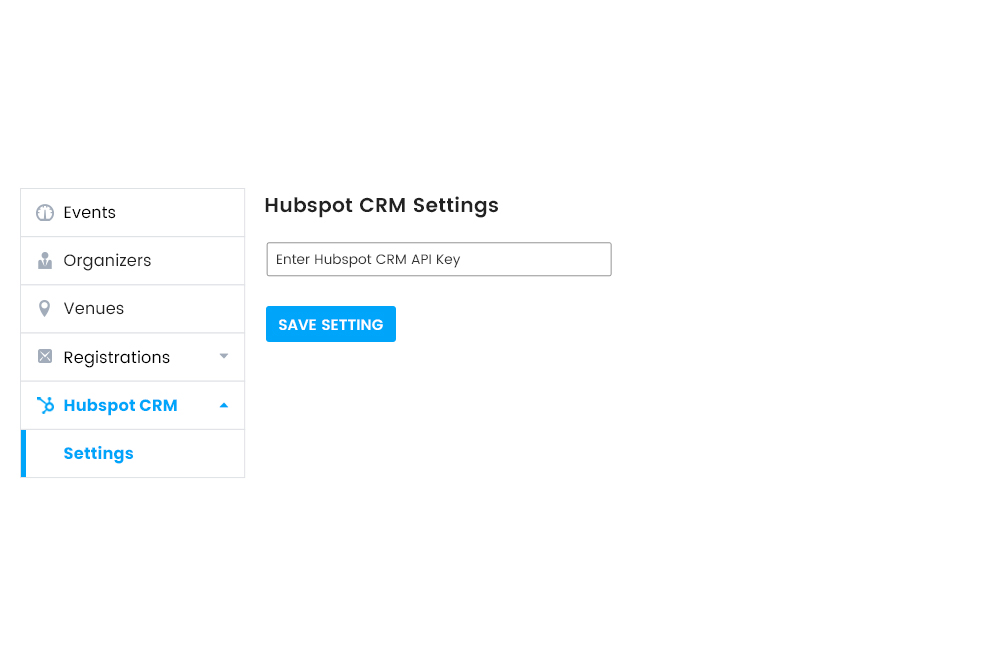 HubSpot CRM settings at Frontend
A full-featured inbound marketing software platform designed to aid in the growth of your company, the HubSpot CRM plugin when integrated with help of API will allow you to optimize your site for quality traffic, lead conversions, customer communications, sales, and enhanced customer satisfaction.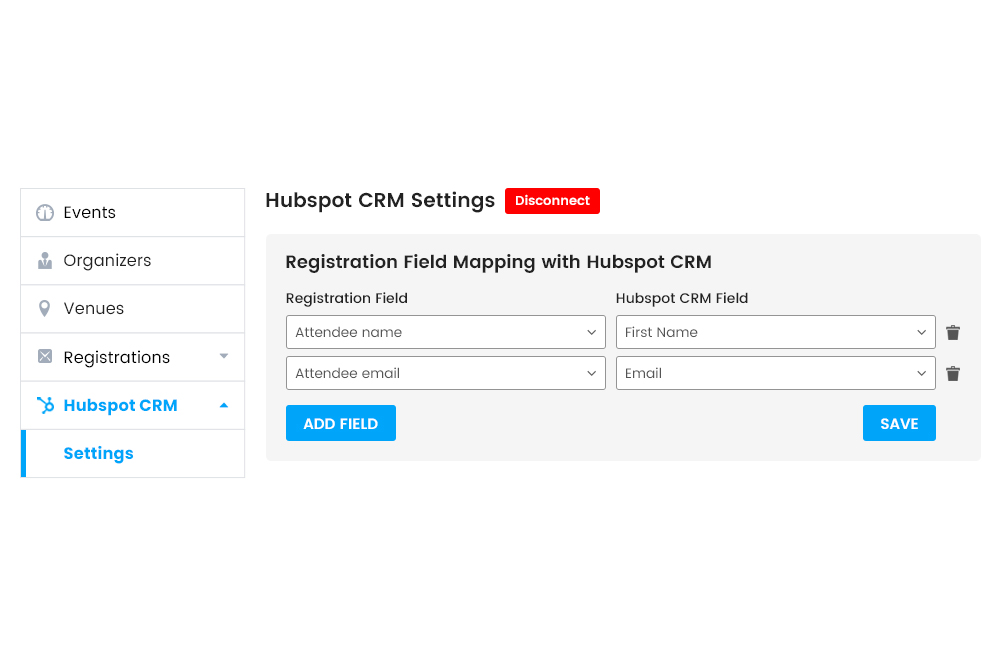 Field Mapping of the Registration form Fields at Frontend
Automate the syncing of all of your user data to HubSpot for faster access and more efficient decision-making. You can easily map HubSpot fields to WordPress event management users' fields with Field to Field Sync for HubSpot.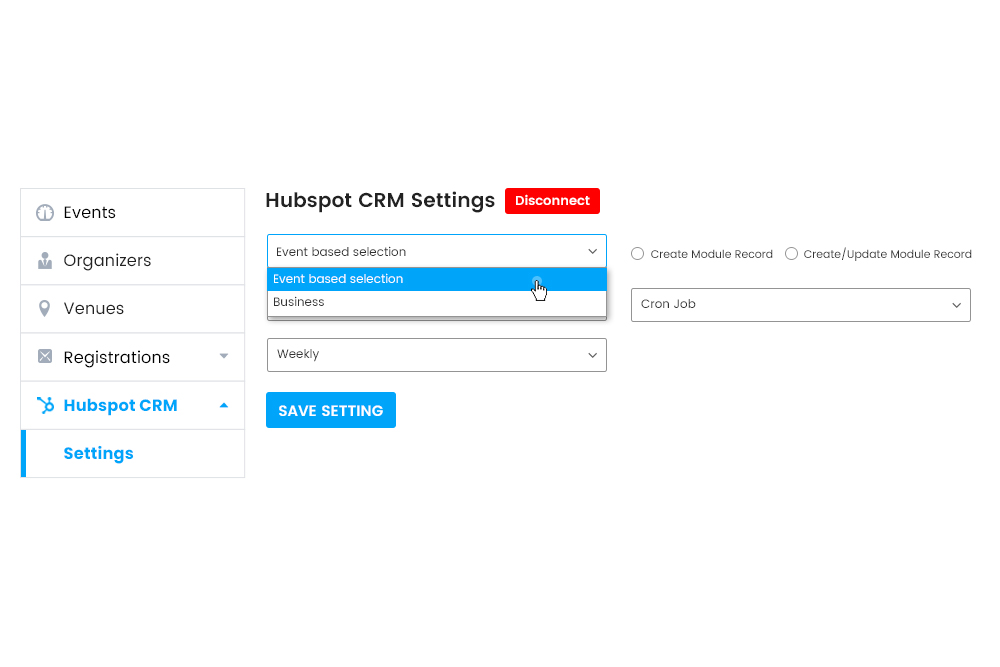 Event-specific Synchronization
The Plugin allows you to synchronize event-specific information, avoiding confusion and allowing you to categorize large amounts of user data. You can pre-select a list for each event that has already been created in your HubSpot CRM account with easy synchronization.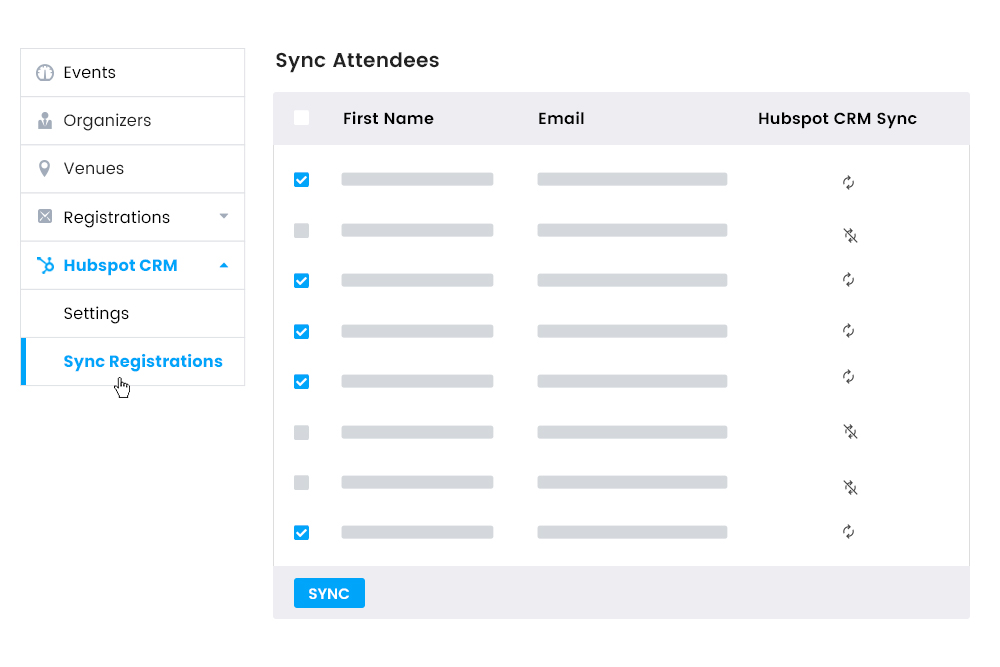 Manual syncing at Frontend
Manual syncing allows organizers to decide which participants should be synchronized to their list of events. It enables you to develop integrations to ensure a continuous flow of data across the platform. They have the choice of picking individual attendees or multiple ones present on the website.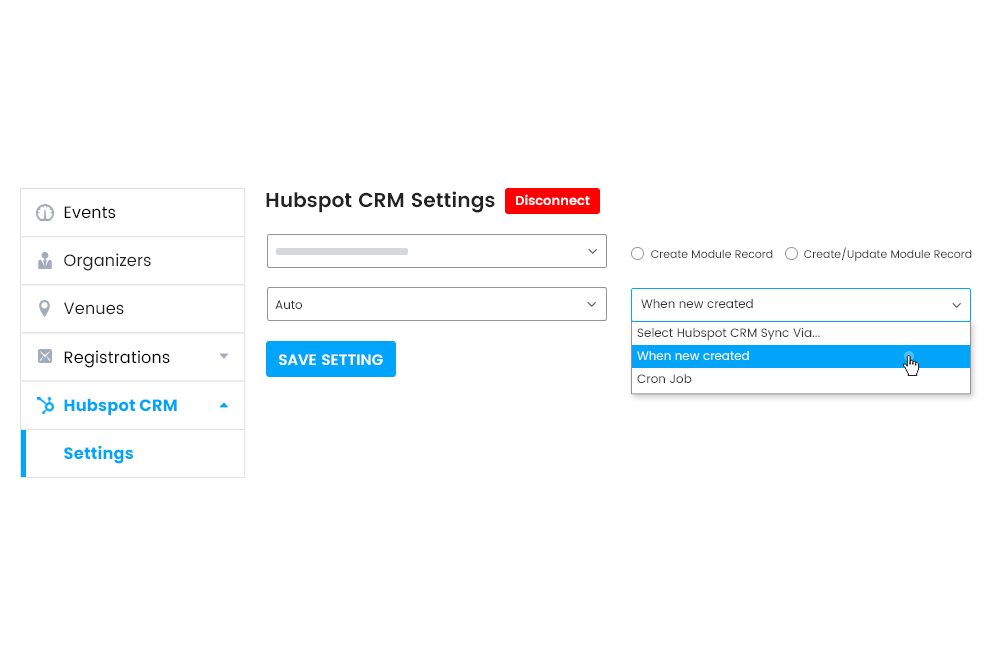 Automatic syncing at Frontend
Enhance revenue growth and maximize productivity in numerous applications including lead production, engagement and support, customer care and retention, and much more, by automating the Synchronization process. The synchronization can be done, as soon as new registration is received, or on the basis of Cron job.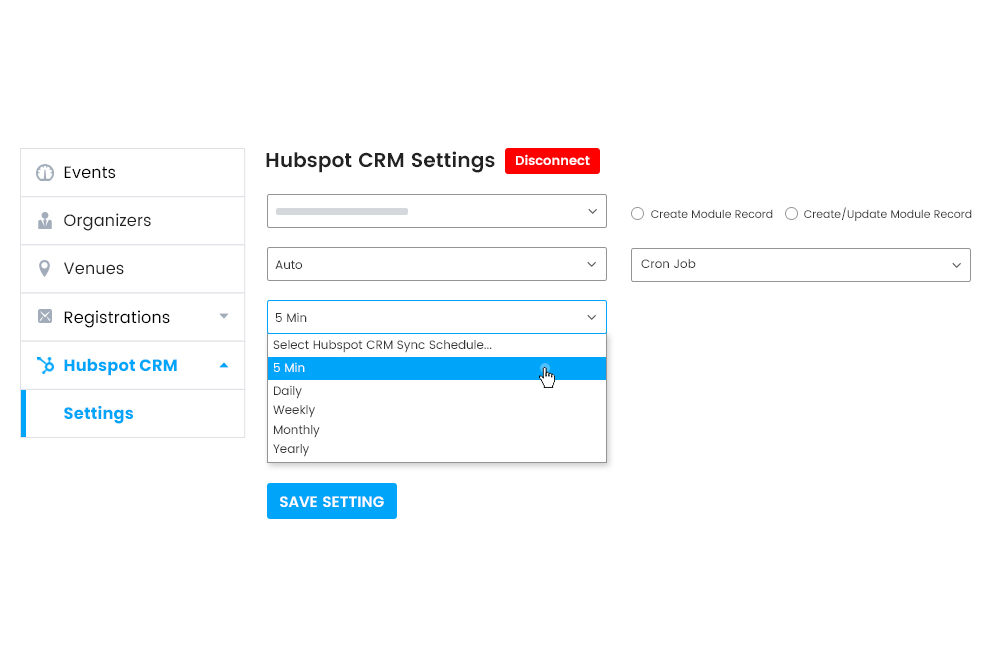 Syncing of attendee information at the time of registration
The website Registration forms will automatically sync with your HubSpot CRM Fields so you can easily manage your contacts, segment them into lists, and see every interaction they've had with your website. As soon as registration is made on the website, The same contact with all the information is reflected in your CRM system.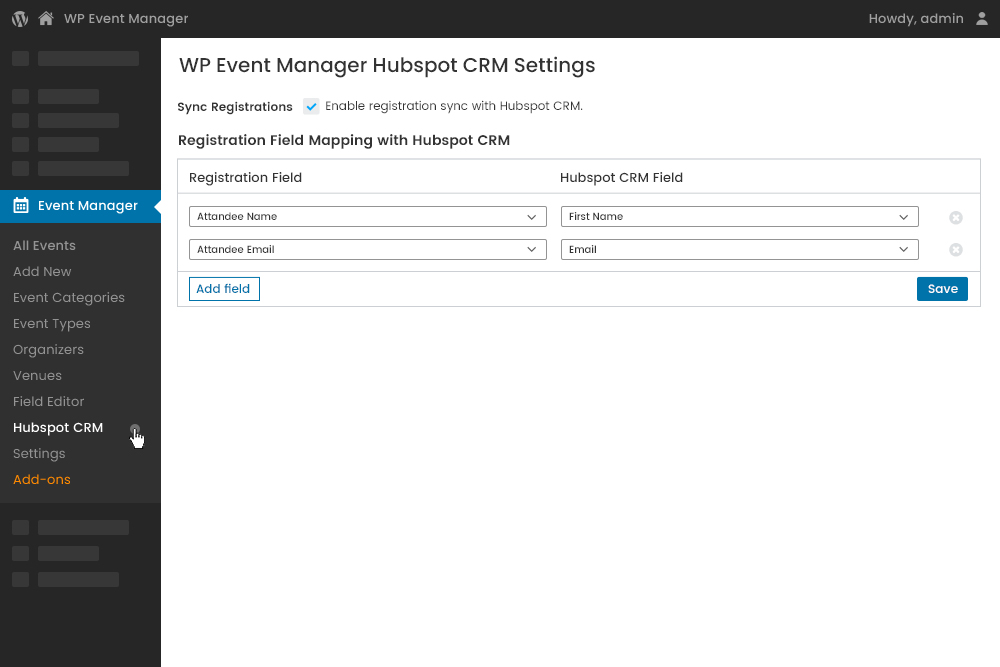 Field Mapping of the Registration form Fields at Admin Panel
By simply enabling the add-on and adding multiple mappings in the settings, the selected attributes can be mapped to the desired Hubspot account. This will enable HubSpot CRM audiences to target only participants to campaigns that they want to reach.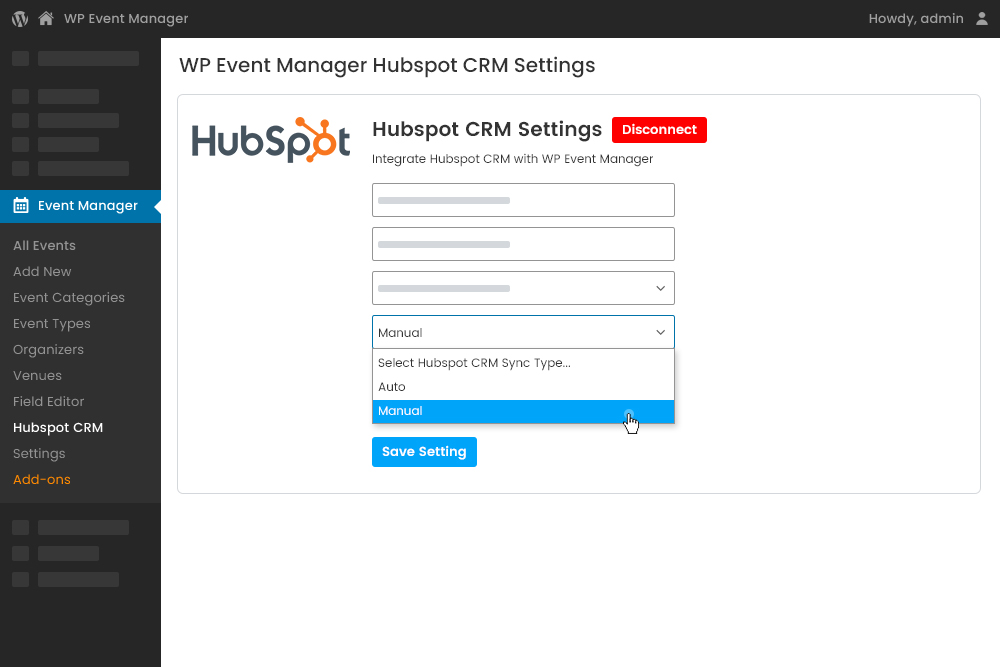 Manual attendee information Syncing at Admin Panel
The plugin is designed keeping in mind the extra careful organizers. Rather than only Automated synchronization, the plugin allows manual syncing of data, Where individual users can be synced individually by the organizers with a click.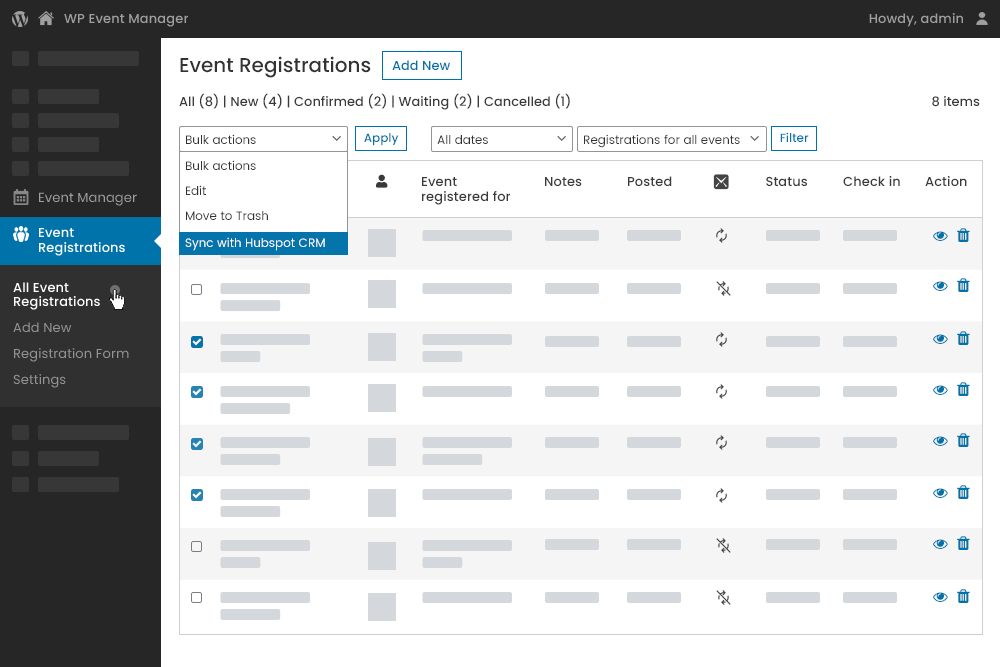 Easier manual Bulk Syncing options for Faster results
Registered users can be selected at once or individually from the admin panel and synchronized to the available bulk settings. As an administrator, this feature enables you to give consumers personal experiences by synchronizing participants according to requirements.
Automatic attendee information Syncing at Admin Panel
The plugin syncs registration data automatically in real-time from your current databases to HubSpot CRM. The information can be used to send personalized emails to contacts, to activate customer and guest automation, and therefore to improve the usability and personalization of e-mail marketing.