Features You'll Love
Free yourself from the time-consuming and laborious job of managing registration data.
Customizable Field
Gather additional information related to the event using customizable contact fields.
Setting-up Automation
Add a unique touch to your email messages with automated marketing messages that are sent to your audience at the right time.
Zero Hassle Of Transferring CSV Files
Put a full stop to the trouble of importing and exporting attendee data in a CSV file as the data gets automatically added to your Active campaign mailing list as soon as your attendees register.
Stress-free user data-management
Automate email marketing and boost business revenue with Active campaign
Active Campaign Settings
Pair up API keys with your Active Campaign account URL to start transferring attendee data.
Field Mapping
Choose either default field or custom contact fields to collect attendee details based on events.
Event-based Sync
You can synchronize event-specific information and categorize bulk data for smooth management.
Syncing Process
Organizers can both manually and automatically synchronize user data.
Sync Attendee Info
Experience automated syncing of registered users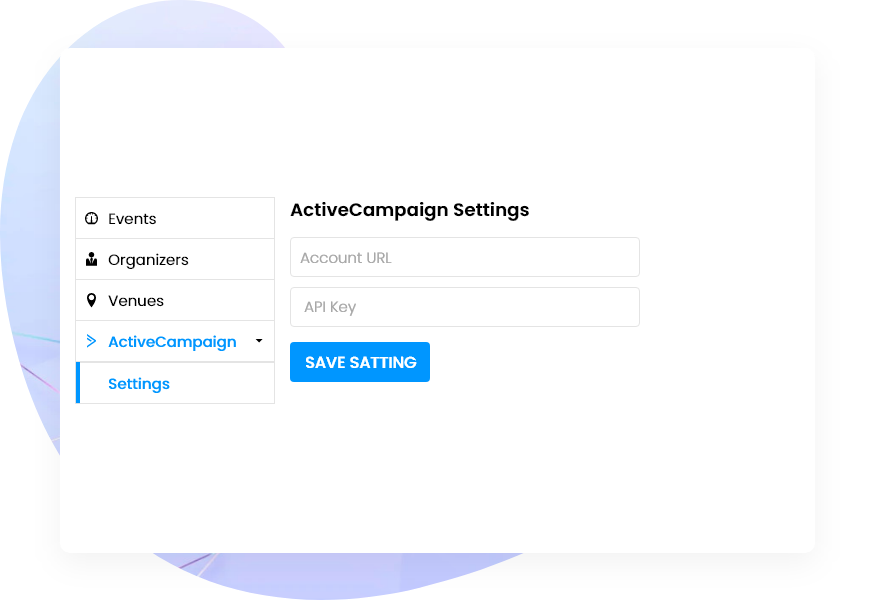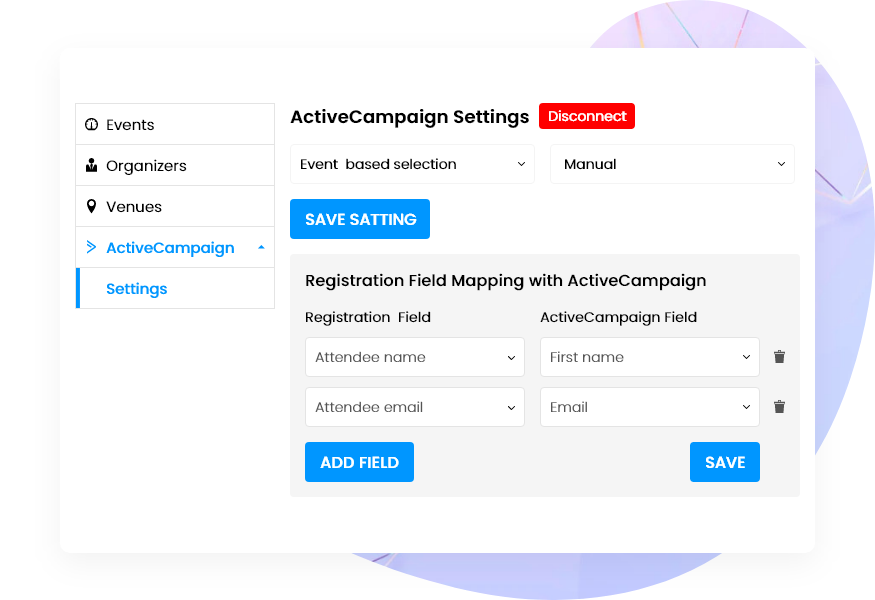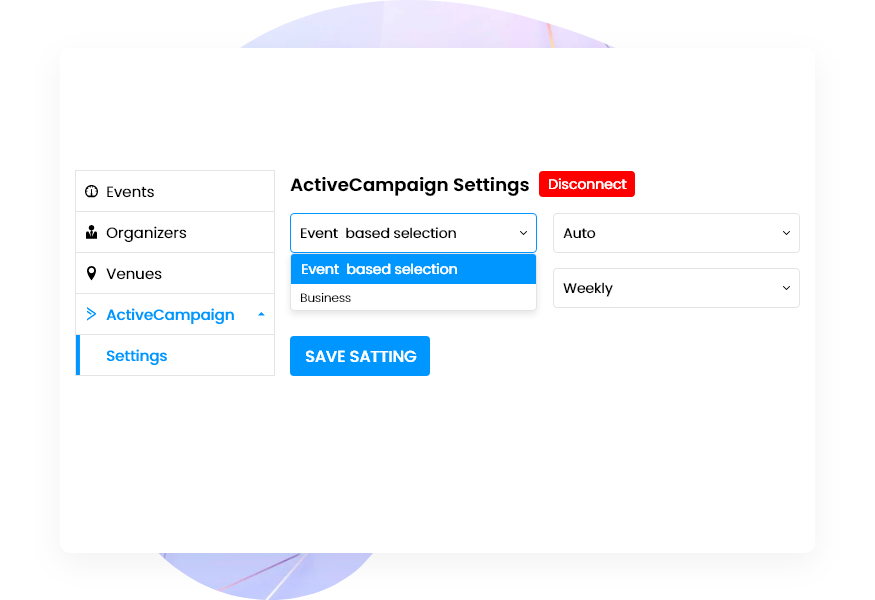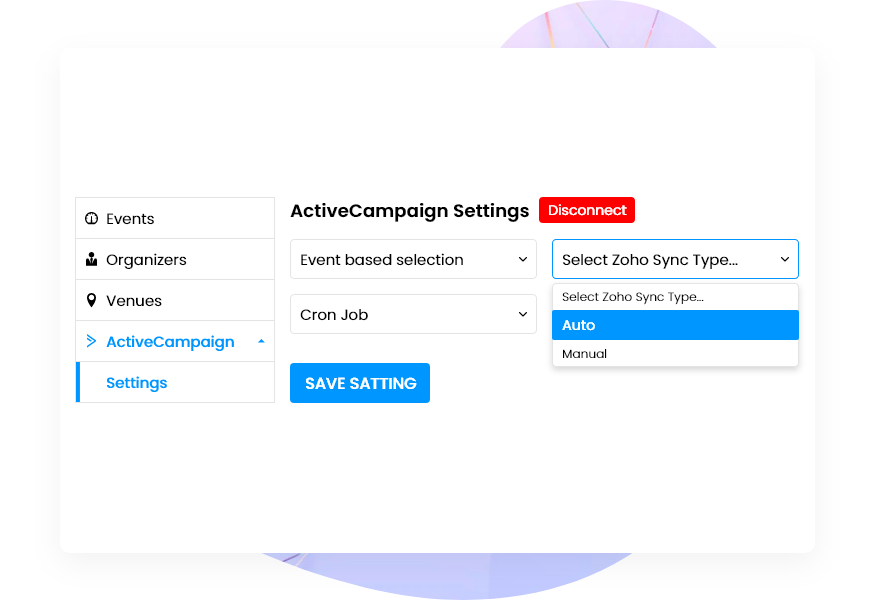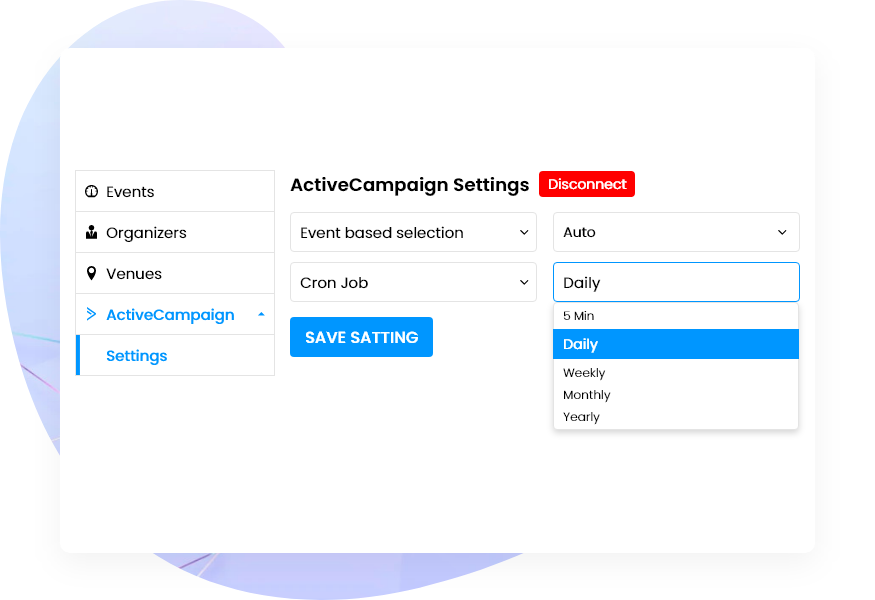 Empowering Every Event
Make your events stand out with us.
Academics & Classes
NGO & Charities
Community
Virtual & Online Events
Concerts & Parties
Fulfill all your marketing goals for your Academic events with Active Campaign plugin.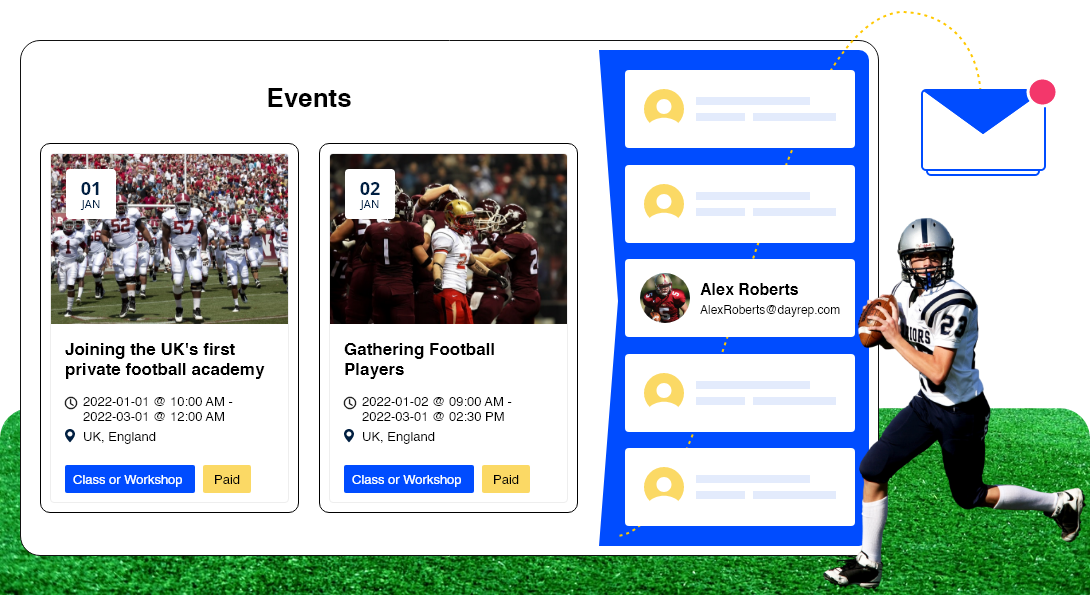 Raise funds for your charity events by automating your marketing efforts with Active Campaign.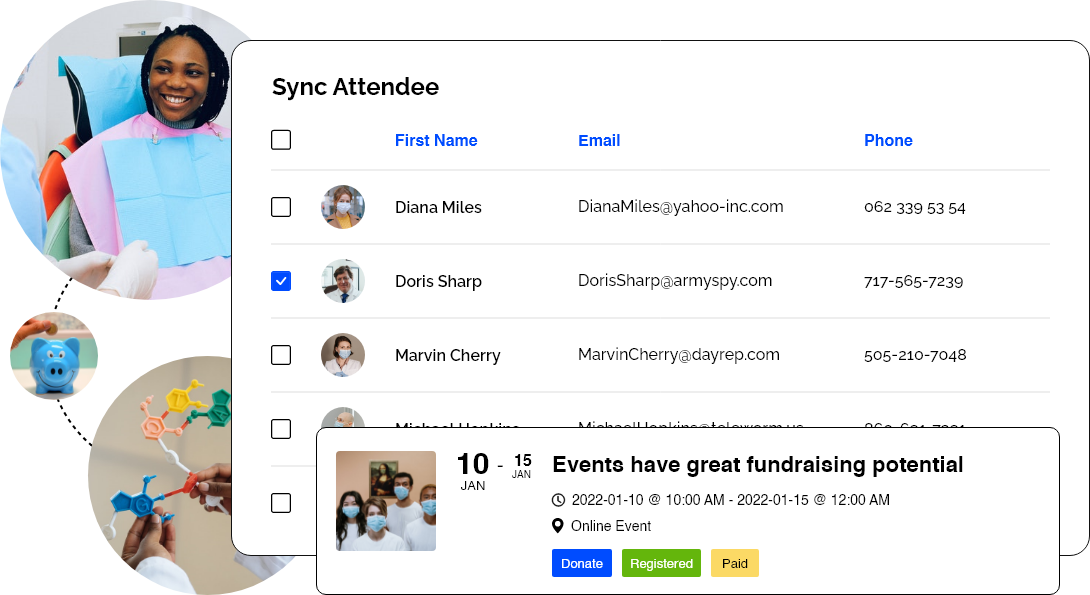 Manage user data and offer better customer experience in your community events with Active Campaign.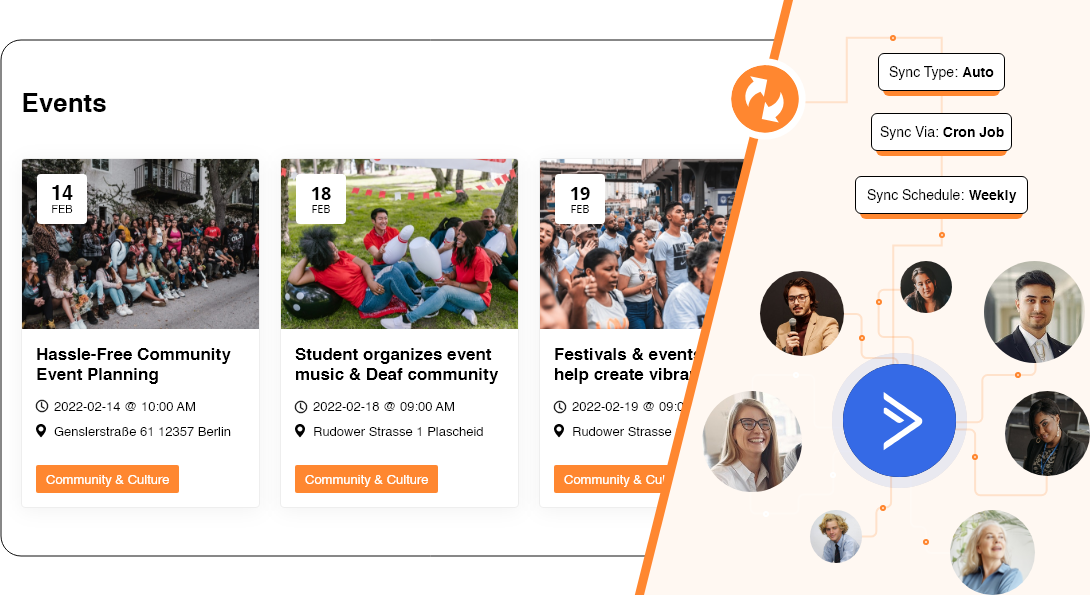 Stay connected with your attendees through emails, chats and messages in your events with Active Campaign.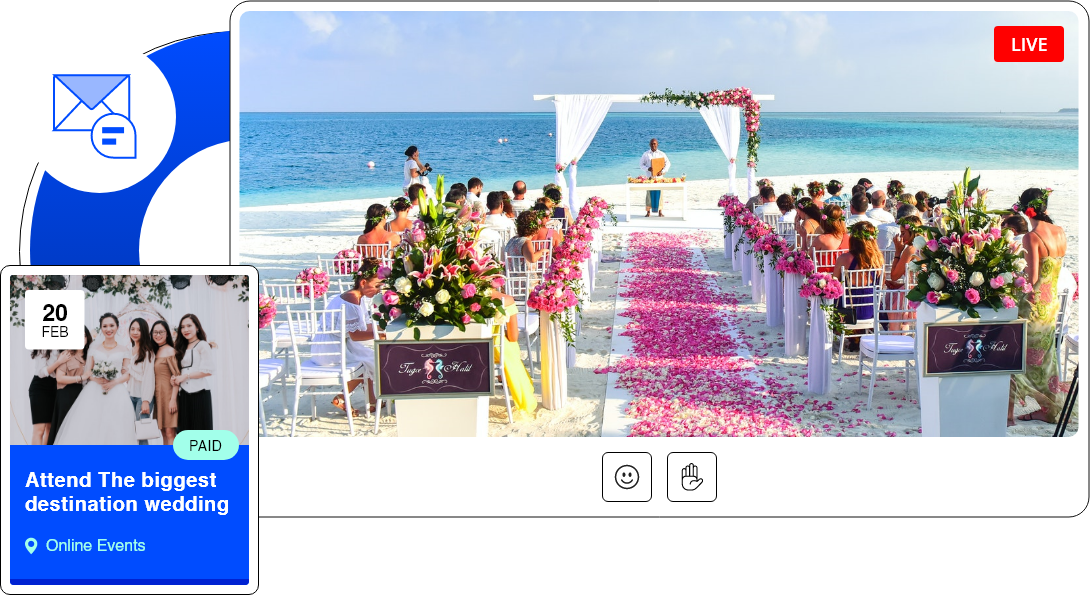 Enjoy the advantages of marketing automation to increase attendee engagement in your concerts and parties.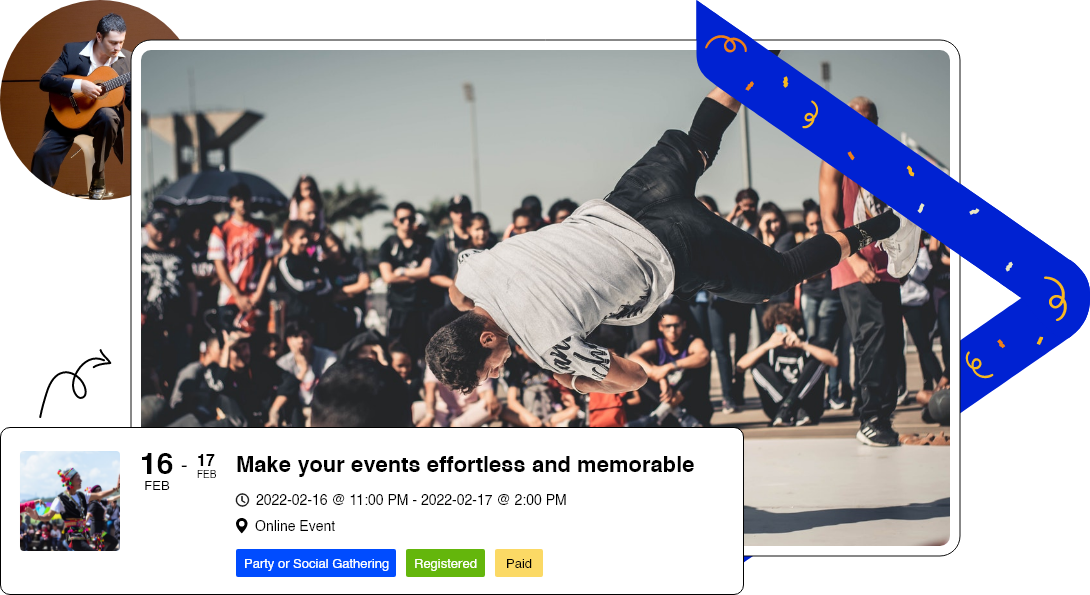 Active Campaign Features
Experience the power of automation with Active Campaign.

Easy Integration
No need for a complicated installation process or any special service. Integrating the Active Campaign plugin with your Wordpress website is super easy.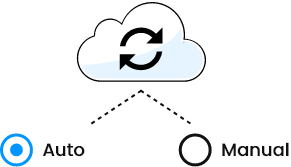 Automated and Manual sync
Skillfully handle your attendee data by adopting either the manual data syncing method or the automatic one.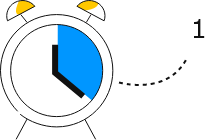 Follow-Up Reminders
Keep your attendees updated about your upcoming events using the synchronized data.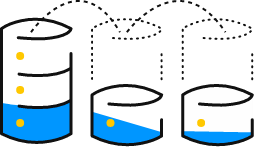 Database Management
Handle a huge amount of user data effortlessly by categorizing them into lists and monitoring their activities on your website.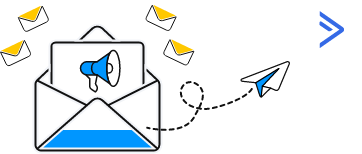 Run Personalized Email Campaigns
Boost your marketing strategies by sending personalized email messages to your audiences.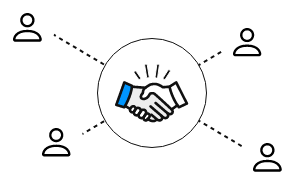 Better Customer Care
Offer your customers better user-experience by staying connected with them.
Interface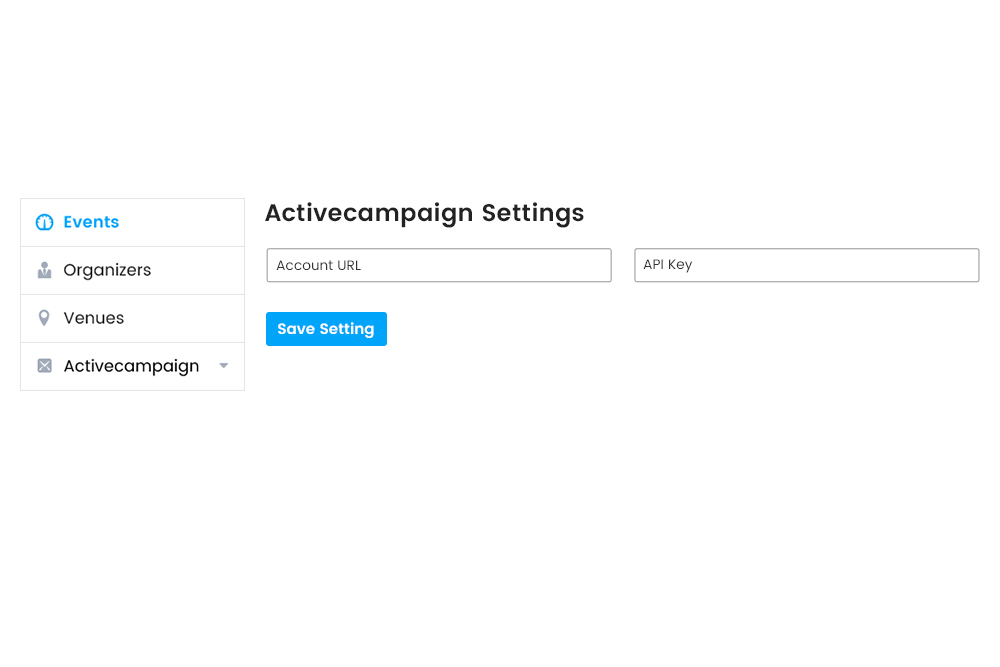 Active campaign settings at Frontend
Integration of API key and Account Url from the campaign account will start transmitting the data of the attendee in almost real-time, based on the settings. This facilitates the process of following up on mails, marketing campaigns, event cancellations, etc.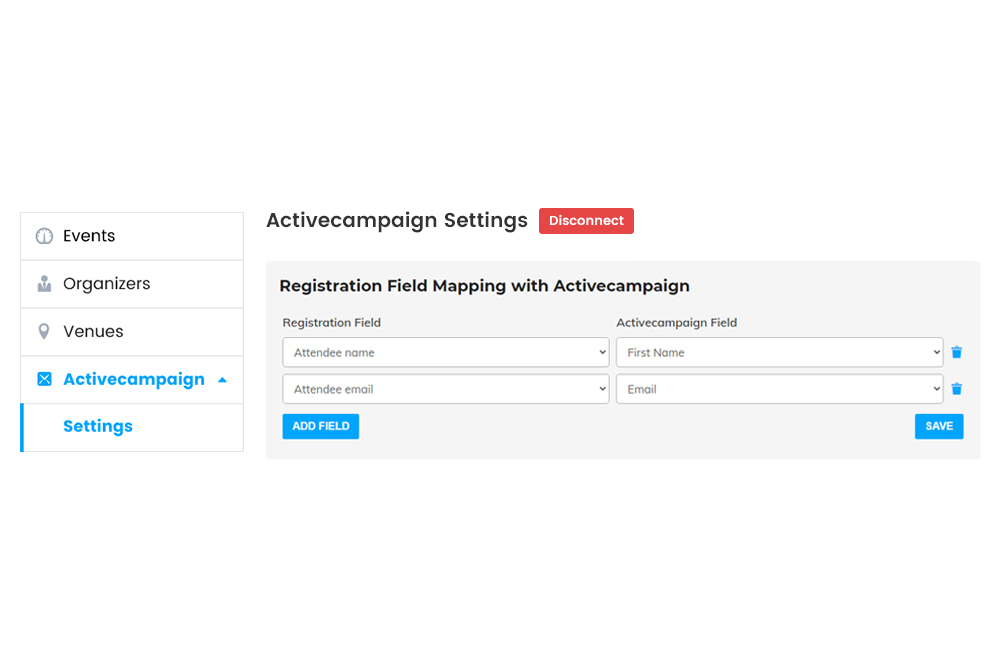 Field Mapping of the Registration form Fields at Frontend.
Active Campaign includes default fields for storing contact information. Custom contact fields can also be used to collect additional information relevant to your Events. All created custom contact fields will appear on the Settings page, where the Organizer must map these custom registration fields to Active campaign fields in order to get perfect data at synchronization time.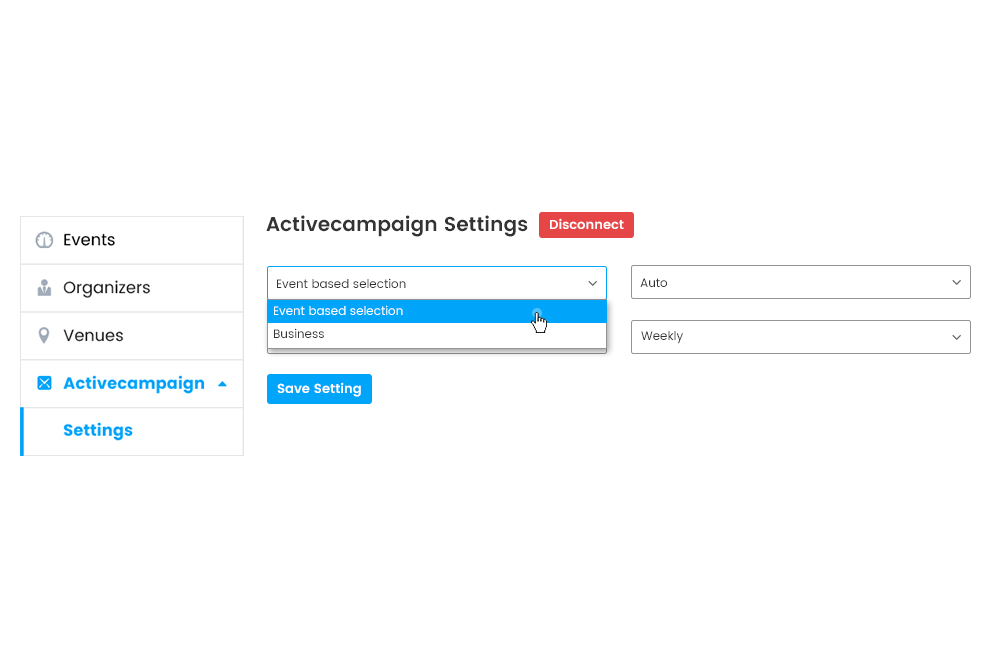 Event-specific Synchronization
The Plugin allows you to synchronize event-specific information, hence avoiding confusion and categorizing large user information. Effortless synchronization will allow you to pre-select a list for every event that is already created in an active campaign account.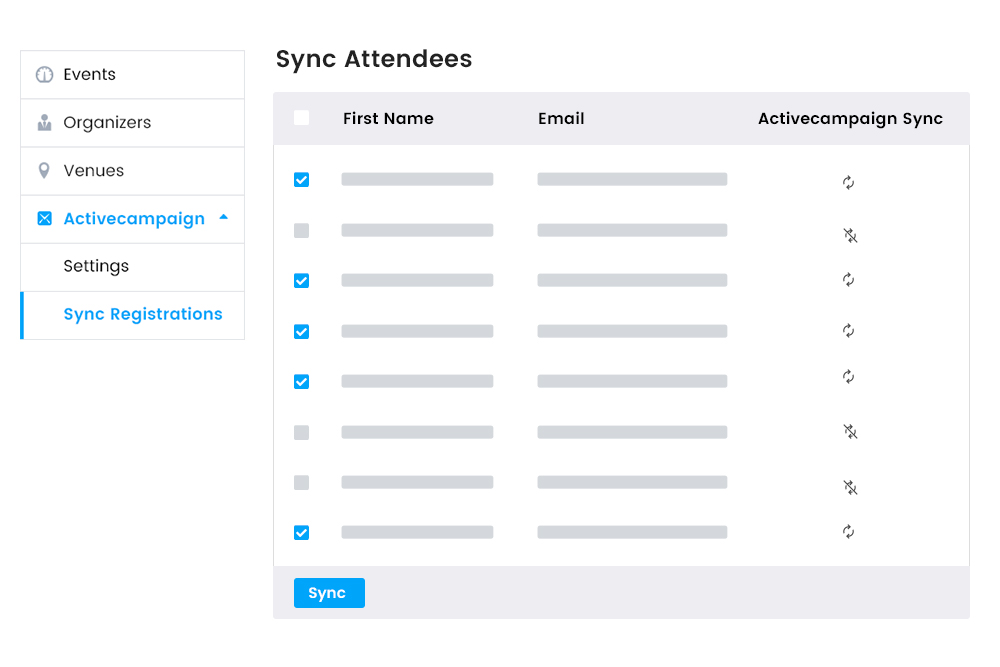 Manual syncing at Frontend
Manual synchronization permits organizers to decide which participants must be synchronized to their event list. They have the choice of picking individual attendees or multiple ones present on the website.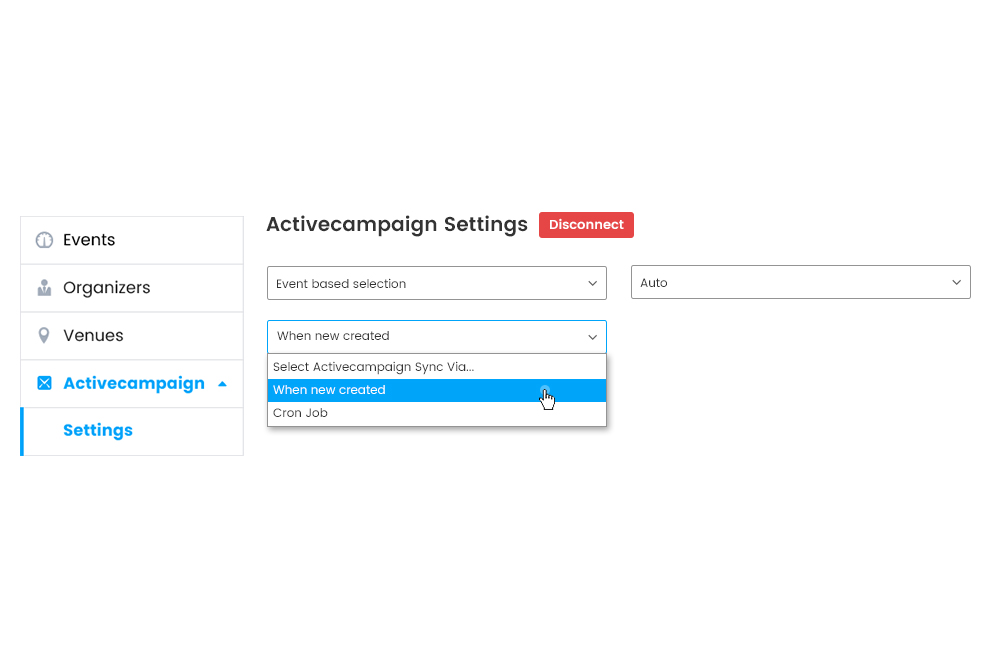 Automatic syncing at Frontend
An active campaign synchronized with wp event management is a highly potent technique of connecting your marketing initiatives with the resulting registered participants. You can bring automation to another level when combined with a sophisticated email marketing platform.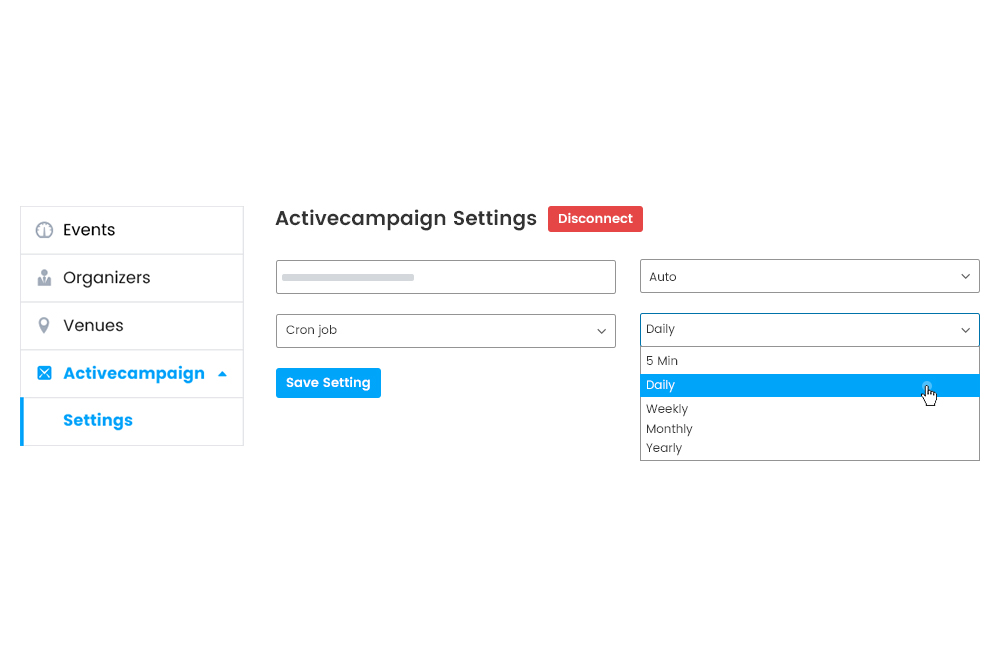 Syncing of attendee information at time of registration
Enjoy the automated syncing of registered users on the Active campaign account. Whenever a new registration encounters a website and has a list associated, the Organizer needs not to synchronize the data manually for each registrant. . Instead, the plugin wonderfully provides this feature to all organizers to automatically synchronize user data as soon as a new user is registered on the website.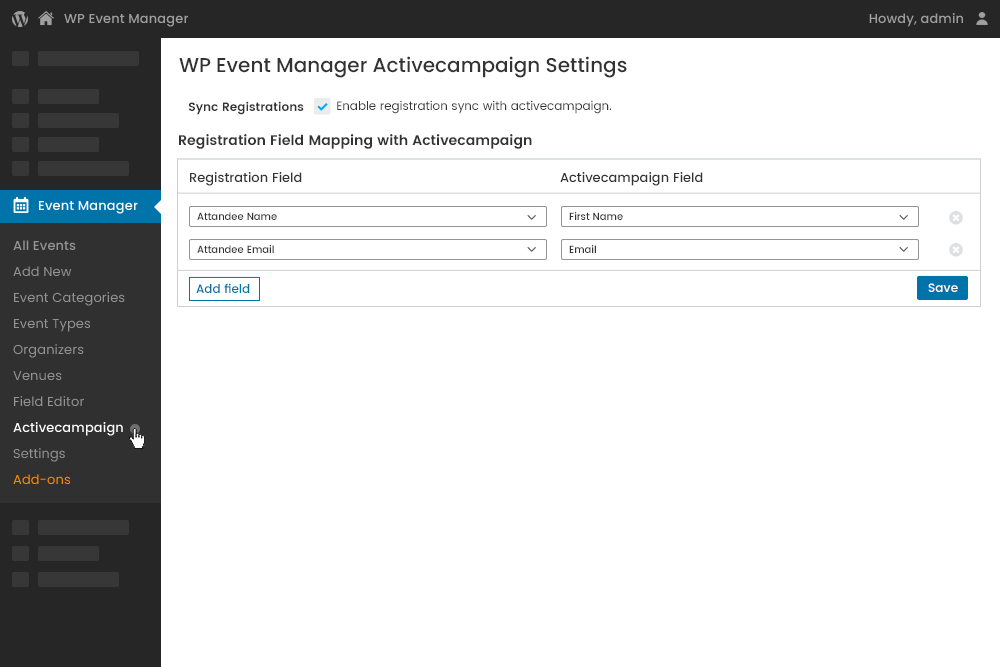 Field Mapping of the Registration form Fields at Admin Panel
Just synchronizing names and email addresses is very mainstream hence we wanted to develop something beyond that. Therefore, we have developed our easy-to-use field mapping tool to synchronize all the fields on your contact, target, and lead modules. This will enable Active campaign audiences to target only participants to campaigns that they want to reach.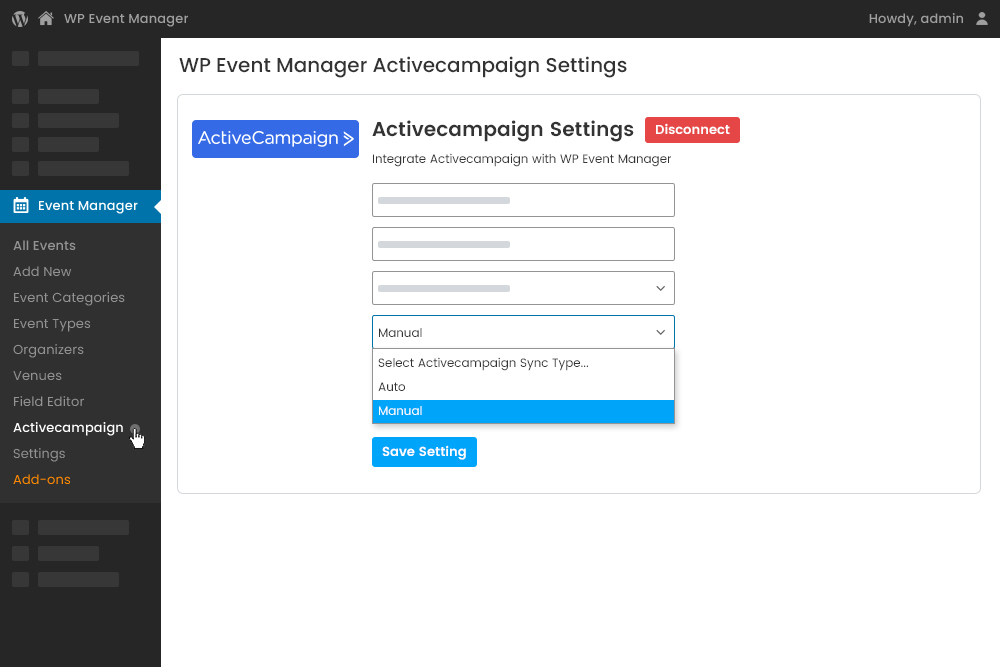 Manual attendee information Syncing at Admin Panel
The plugin is designed keeping in mind the extra careful organizers. Rather than only Automated synchronization, the plugin allows manual syncing of data, Where individual users can be synced individually by the organizers with a click.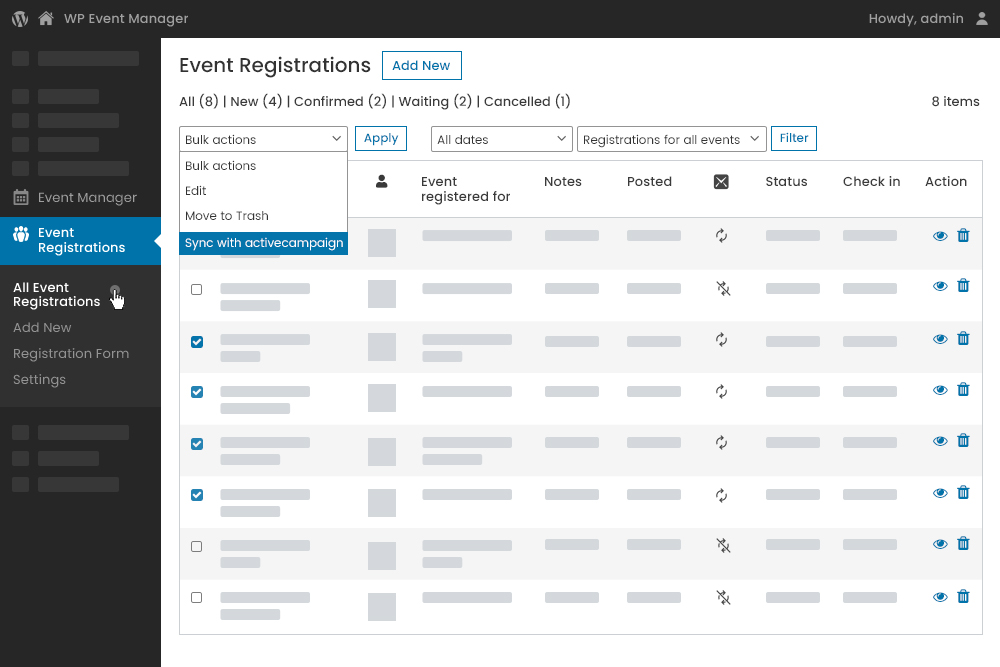 Improved synchronisation brings you closer to your registered users
The registered users can be selected at the admin panel all at once, or selected individually, and synced with the bulk settings available. This function allows you as an admin to provide a personalized experience to the users by syncing the attendees on the basis of the requirement.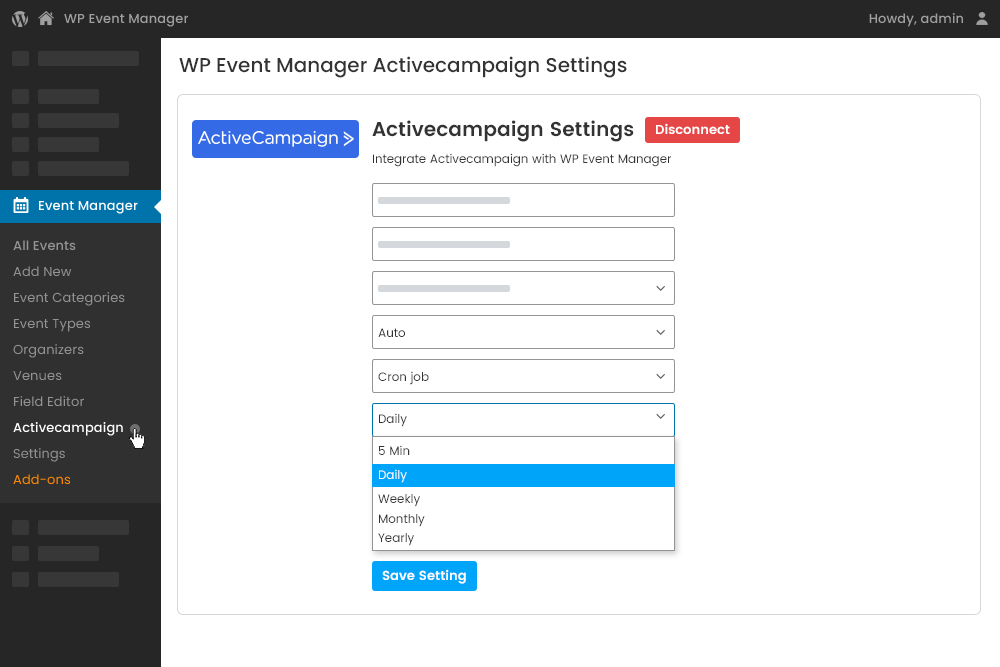 Automatic attendee information Syncing at Admin Panel
The Plugin will automatically sync registration data from your current databases to Active Campaign in real-time. This information may be used to send personalized follow-up emails to contacts, activate automation in customers and guests, thus making Email Marketing even handier and personalized.
How Do Licence Keys Work?
After purchasing a plugin you'll receive a key via email (or you can visit your account page). This key can be activated from your WordPress dashboard's plugin page. It can also be deactivated and reactivated on other sites when required.
Will I Receive Updates For Purchased Plugins?
Yes, an automatic updater is included inside each plugin/add-on. This requires your licence key to function and you'll receive updates for as long as your licence key is valid.
Do You Offer Support For Purchased Plugins If I Need Help?
Yep. If you have a valid licence you'll be able to use our support systems for help.
Do I Need To Renew My License?
If you want to continue support and update then you need to renew license.Licenses are valid for one year from the date of purchase. When your license expires you'll be able to renew your key via your account page.
Am I Allowed To Use The Add-ons On Many Sites?
After purchasing a plugin you'll receive a key via email (or you can visit your account page). This key can be activated from your WordPress dashboard's plugin page. It can also be deactivated and reactivated on other sites when required.
View All FAQs »