Feature you will love
Make optimal use of time by automating marketing and data syncing.
Automate Marketing
Save your time and improve performance by automating your marketing messages.
No Import Or Export Of CSV File
Forget about the hassle of importing and exporting customer data in a CSV file as the data gets automatically added to your Mailchimp mailing list as soon as your attendees register.
Manual & Automatic Synchronization
Customer data syncing can be done both manually and automatically.
Data management & marketing simplified
Take your business to another level with the right marketing strategy.
Event-Specific Data Sync
Easily sync attendee information to your audience list in your Sendinblue Account.
Manual Sync
Organizers can choose to sync attendee data manually when an attendee register for an event.
Automatic Sync
Sendinblue helps organizers automatically sync all the user data along with their activities.
Syncing Attendee Info
Easily synchronize attendee data into your Sendinblue database as well as your chosen fields.
Create Campaigns
Create campaigns and send email newsletter to your subscribers using API keys.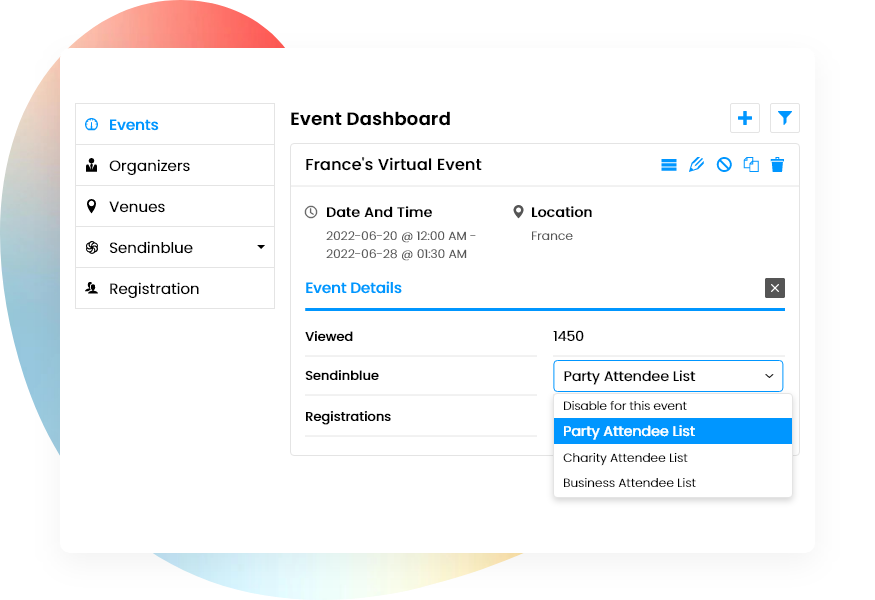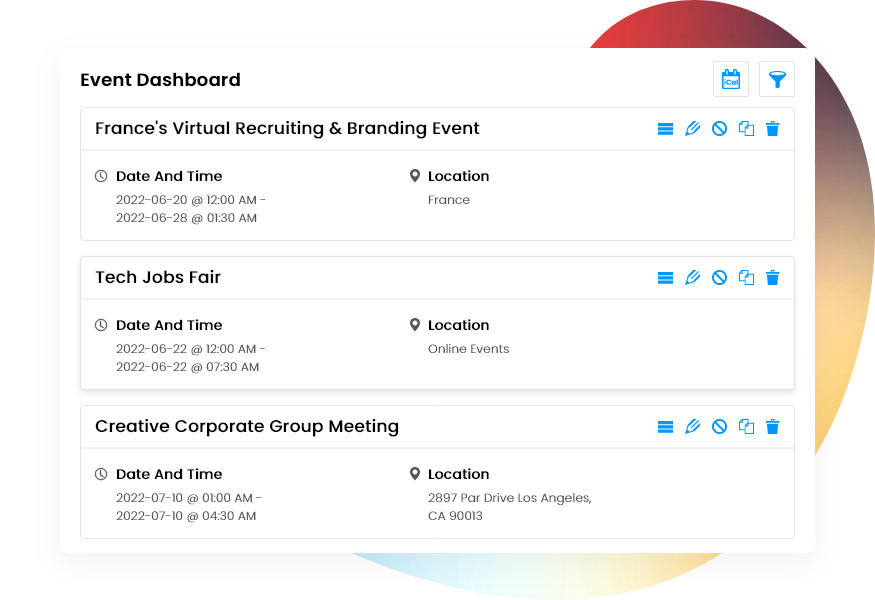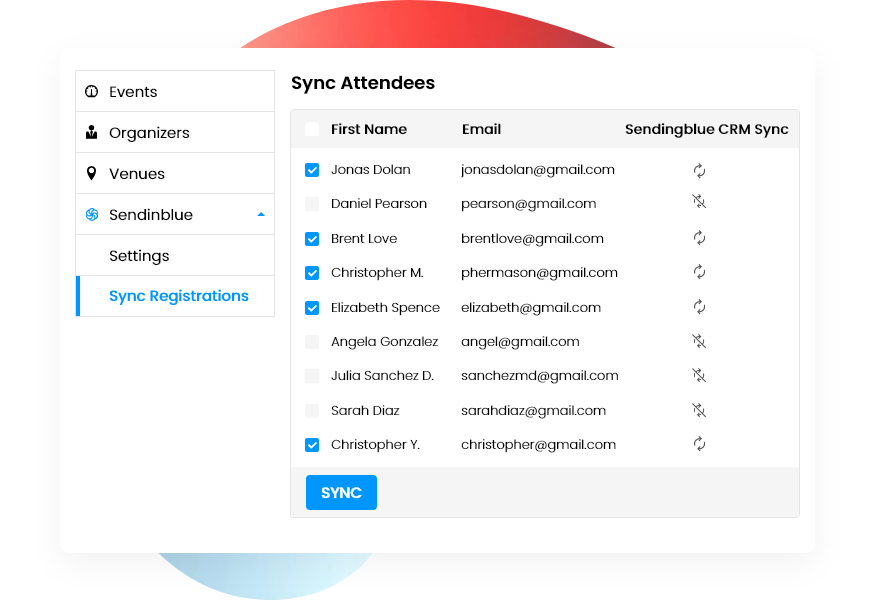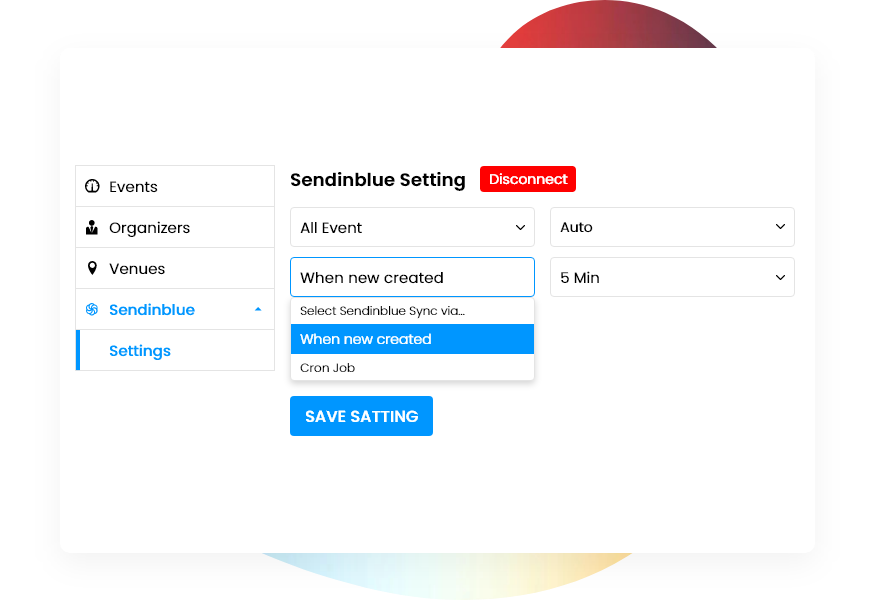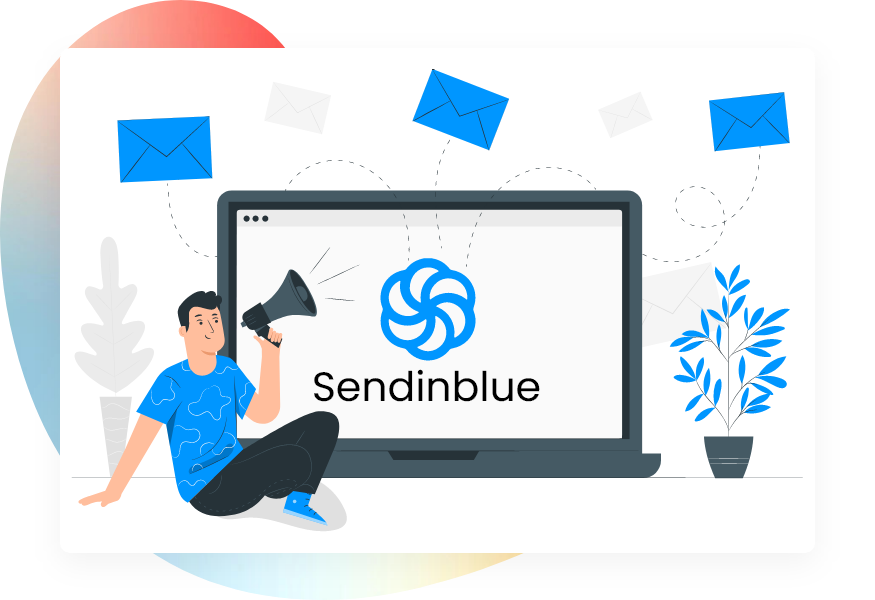 Empowering Every Event
Make your events stand out with us.
Academics & Classes
NGO & Charities
Community
Virtual & Online Events
Concerts & Parties
Fulfill all your marketing needs with Sendinblue to maximize students' engagement in academic events.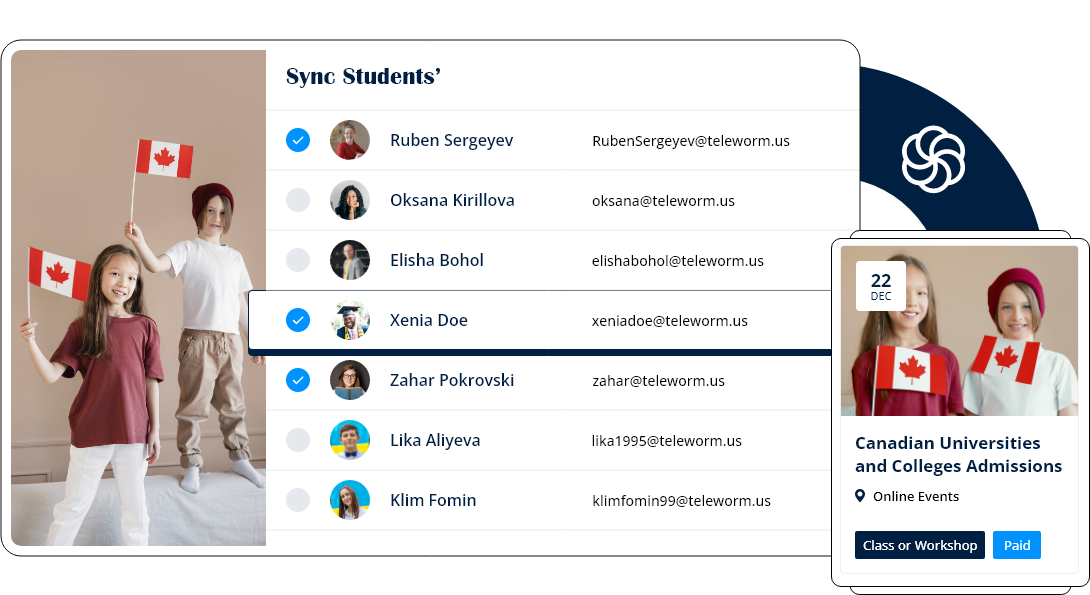 Build strong customer relationships with messages, emails and chat for your NGO and charity events.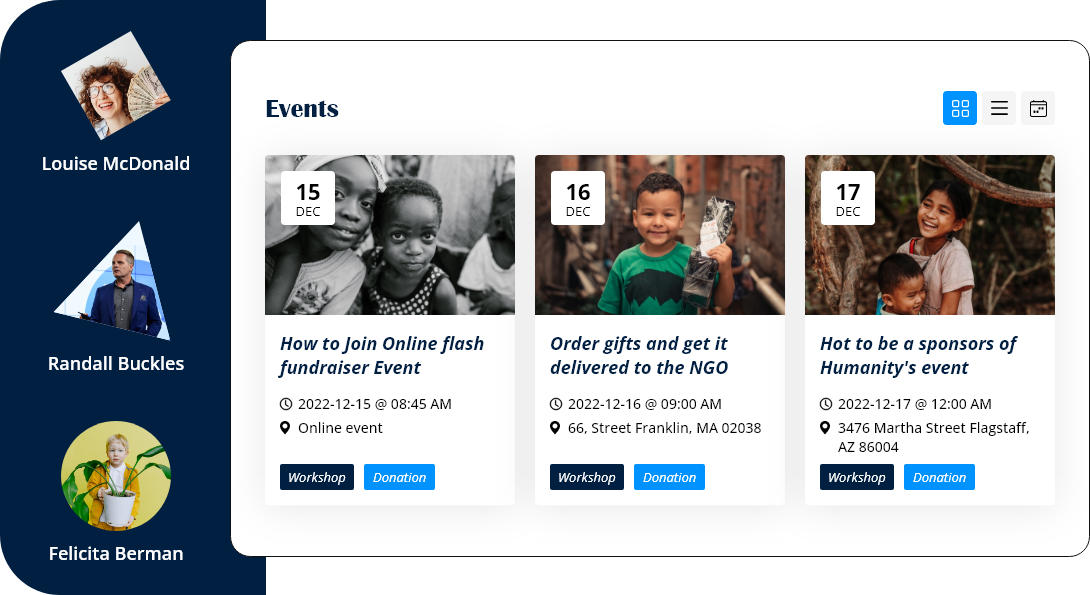 Get an amazing marketing platform for your community events with Sendinblue.
Efficiently manage your customers or attendees in your virtual events using Sendinblue.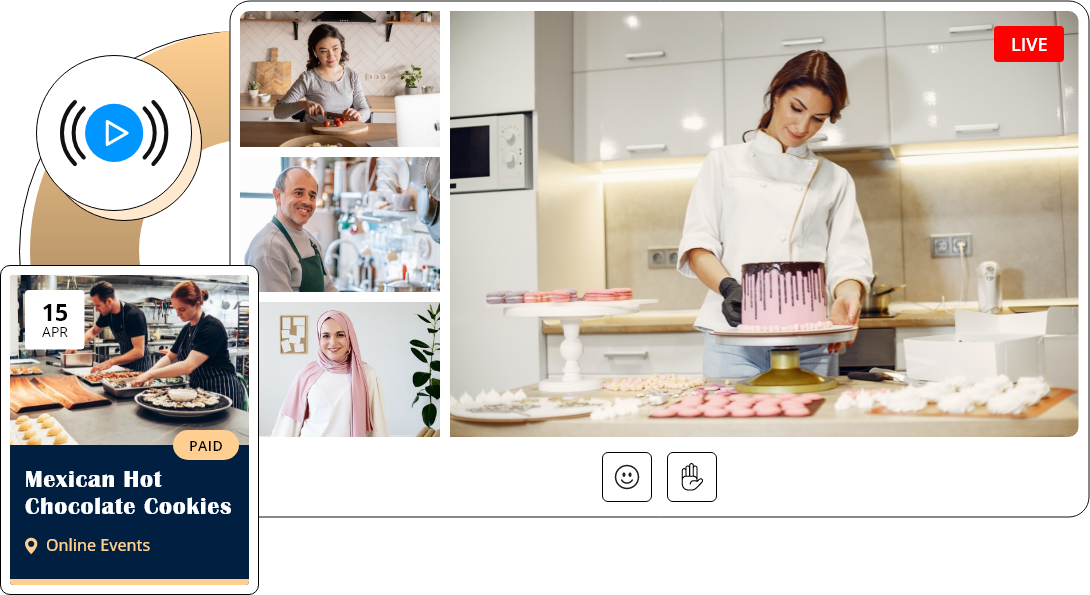 Embrace an all in one marketing platform with features including email messages.
Sendinblue Features
Promote Events and attract greater audience with Sendinblue.

Super Smooth Integration
Forget about the complicated installation process or any special service, integrating Sendinblue plugin with your Wordpress website is super easy.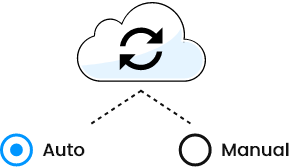 Automated and Manual-sync
Get the advantages of both manual and automatic data synchronization processes.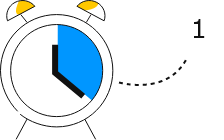 Follow-up Emails
Actively participate in your customers' journey by tracking their activities on your site and sending them automated personalized follow up emails.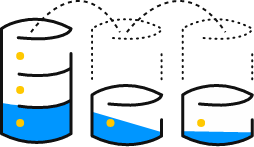 Database Management
Simplify the process of managing a huge amount of user data by dividing them in segments.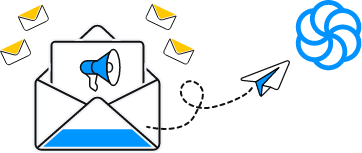 Run Personalized Email Campaigns
Empower your marketing strategy by sending personalized email updates to your audience effortlessly through automated messages.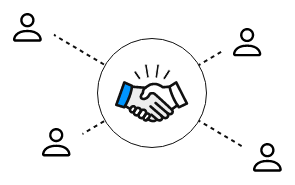 Better Customer Care
Offer your customers a worthwhile experience by staying in touch with them.
Interface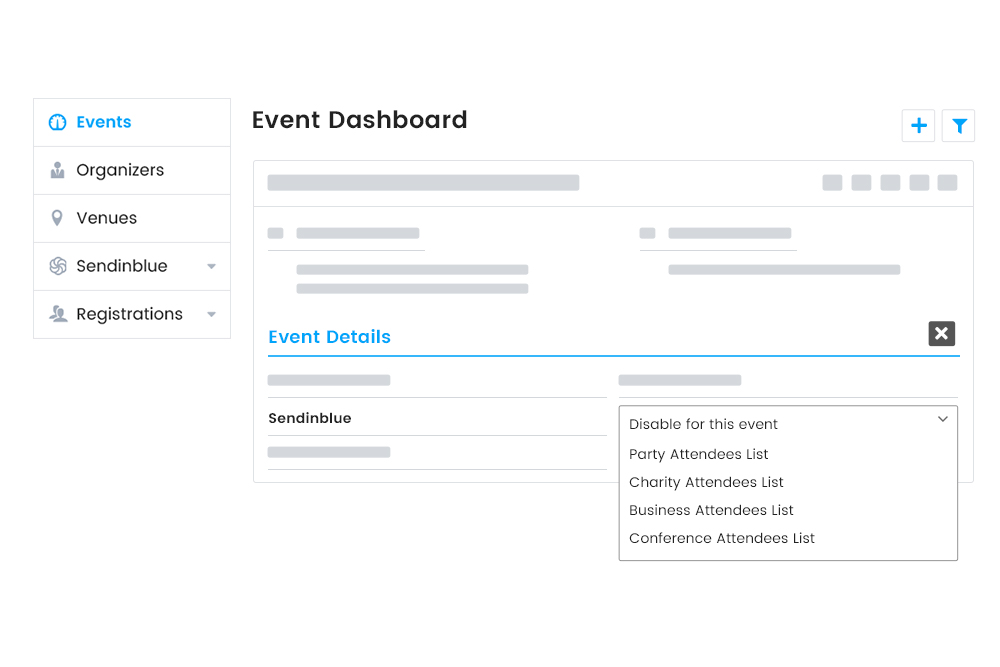 Event-specific syncing of attendees information to a specific audience list in the Sendinblue account
Sync event attendees smoothly to the list in your Sendinblue account. Choose from various events that you would like to include, and link them to the audience list that was previously generated in your Sendinblue account.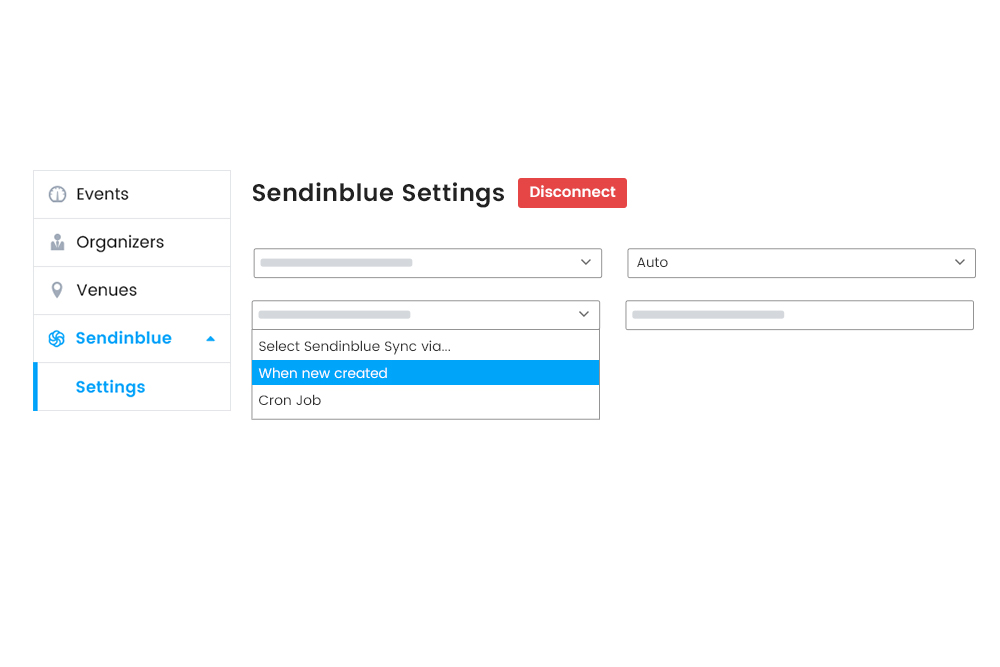 Syncing of attendee information when a new user is registered.
Any time a new user registers on the website, the Organizer needs not synchronize the data manually for each registrant. . Instead, the plugin wonderfully provides this feature to all organizers to automatically synchronize user data as soon as a new user is registered on the website.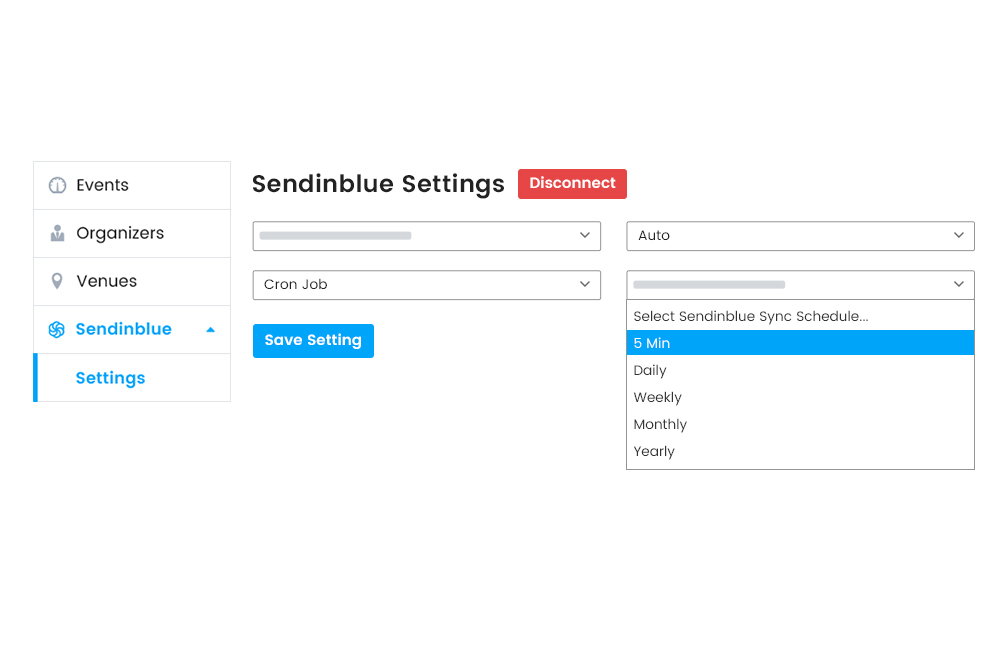 Automatic attendee information Syncing at Frontend
The organizers are kept updated with their Sendinblue account as the plugin helps them to synchronize all details about their activities directly and instantly. No more hassle for exports and imports of user data as they are completed automatically.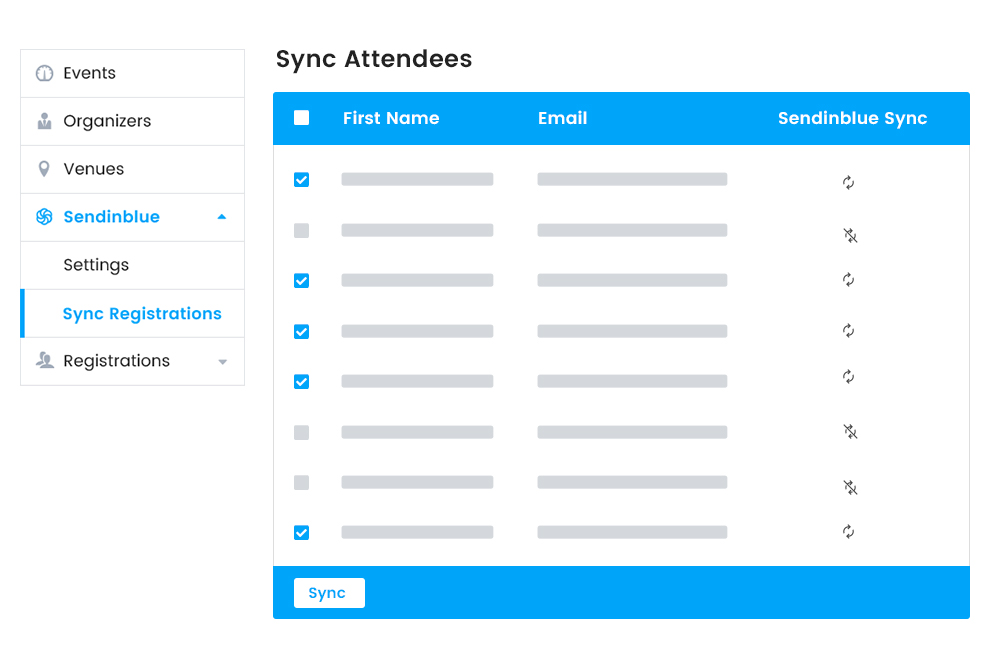 Manual attendee information Syncing at Frontend
Manual syncing helps Organisers to decide which individual participants need to be synchronized to their audience list. They have the choice of picking individual attendees from a lot of details on the website.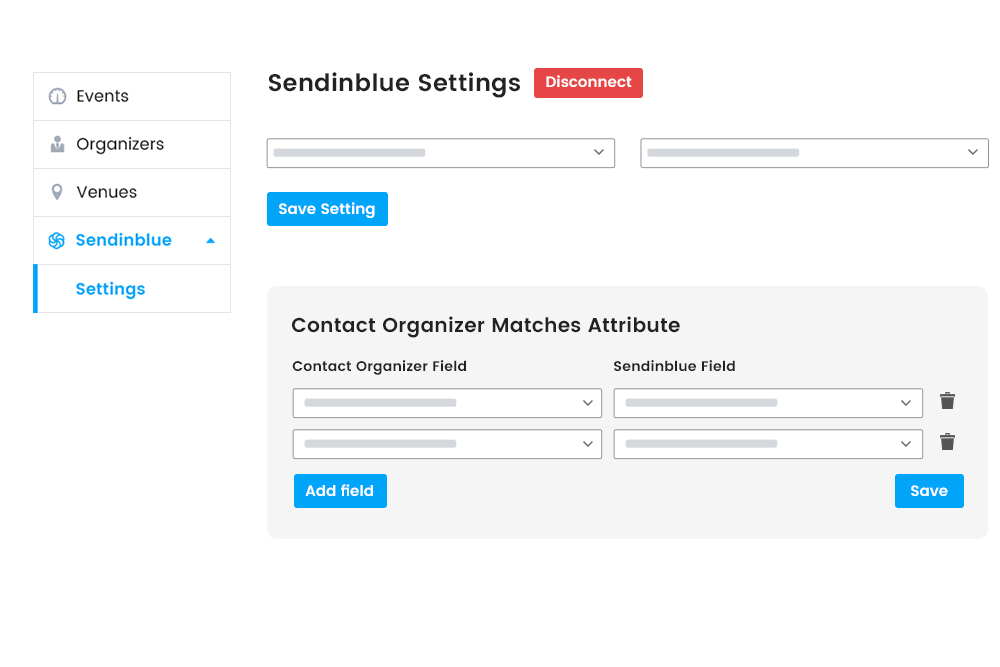 Automatic Sync Contact organizer Information
Sendinblue dynamically incorporates the contact organizer type fields, enabling you to synchronize the data in the Sendinblue database as well as the fields chosen by you over the backend or frontend.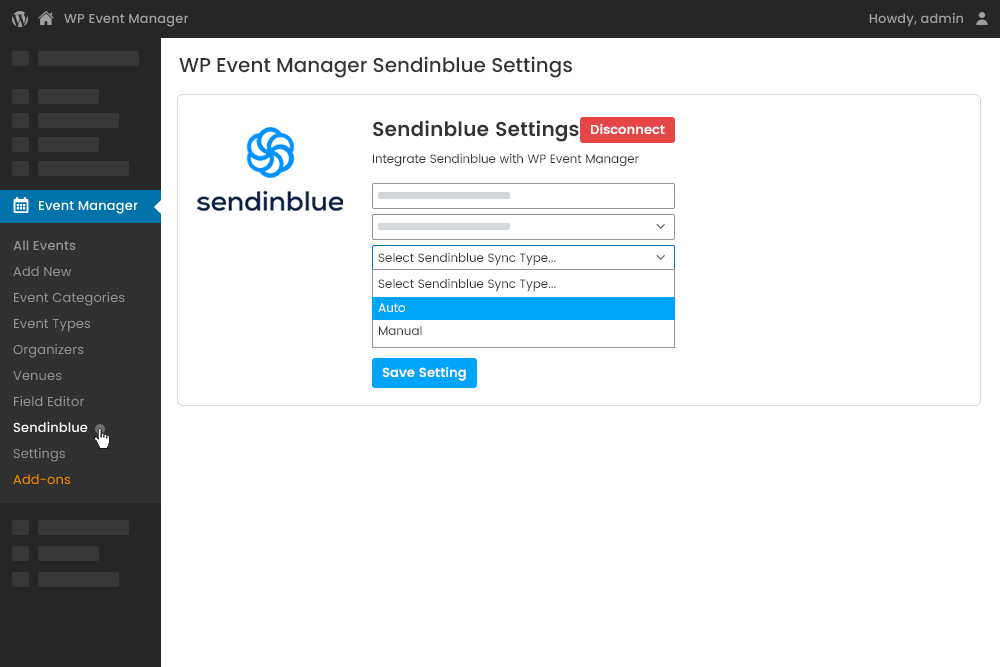 Automatic attendee information Syncing at Admin Panel
Sendinblue will send registration data to your current databases in real-time automatically through WP Event Manager. Alternatively, you export your data periodically as a CSV file and then insert it into your entire Sendinblue scheme to transfer your data elsewhere.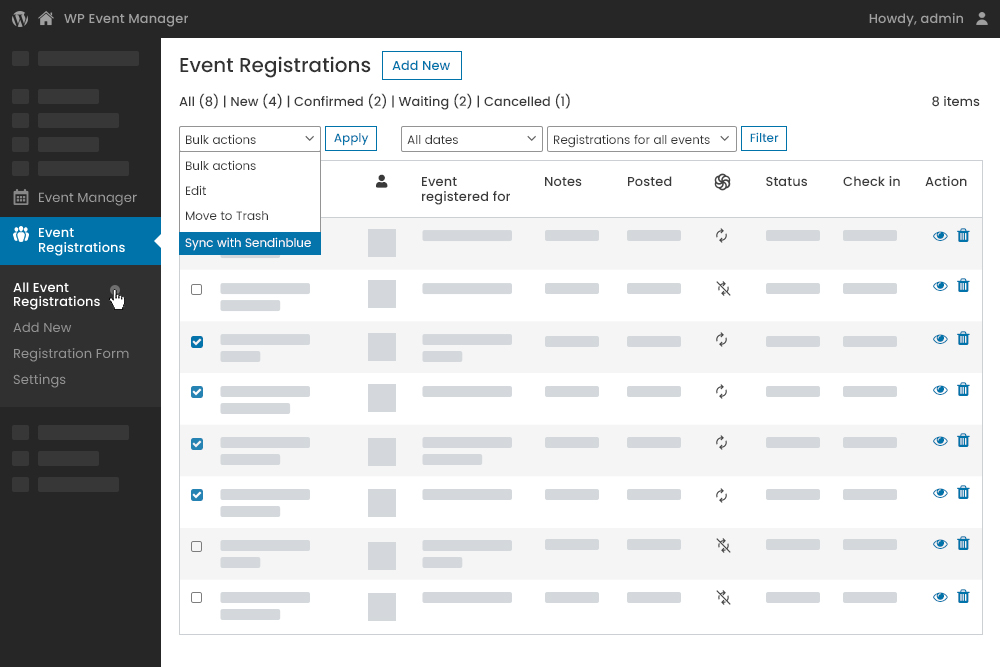 Manual attendee information Syncing at Admin Panel
The plugin allows not only the data to be automatically synced for events but also the mass synchronization of the data where it is unique for events.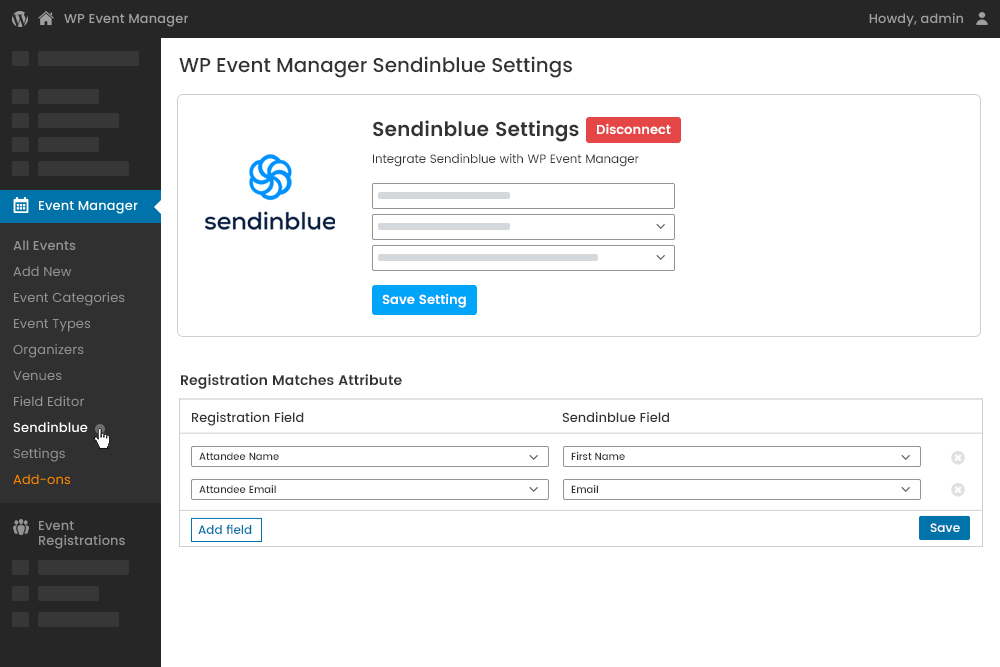 An Option to select what data to be synced.
Data sync will add all the information you choose in the Field Mapping Tables when you set the plugin to us and upgrade your attendance information to the same information in your Sendinblue audience portion.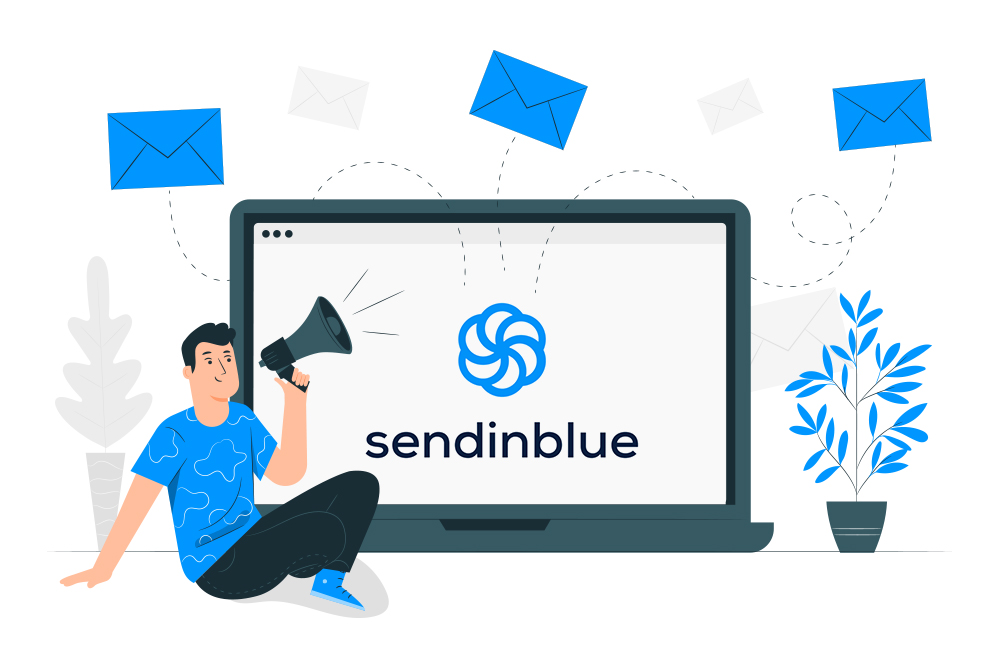 Create Campaigns and Send email newsletters from Your Sendinblue Platform.
All you need to do is enter your Sendinblue API key and pick which subscriber list to add your participants in order to work with Wp event manager Sendinblue. It will then start transmitting the data over the attendee in almost real-time, based on the settings. Subscribers would be allocated to "groups" made beforehand in Sendinblue.
How Do Licence Keys Work?
After purchasing a plugin you'll receive a key via email (or you can visit your account page). This key can be activated from your WordPress dashboard's plugin page. It can also be deactivated and reactivated on other sites when required.
Will I Receive Updates For Purchased Plugins?
Yes, an automatic updater is included inside each plugin/add-on. This requires your licence key to function and you'll receive updates for as long as your licence key is valid.
Do You Offer Support For Purchased Plugins If I Need Help?
Yep. If you have a valid licence you'll be able to use our support systems for help.
Do I Need To Renew My License?
If you want to continue support and update then you need to renew license.Licenses are valid for one year from the date of purchase. When your license expires you'll be able to renew your key via your account page.
Am I Allowed To Use The Add-ons On Many Sites?
After purchasing a plugin you'll receive a key via email (or you can visit your account page). This key can be activated from your WordPress dashboard's plugin page. It can also be deactivated and reactivated on other sites when required.
View All FAQs »