Registrations
Say bye to the tiring and laborious process of handling registration and embrace the easiest way with the Registration plugin where your website visitors can register themselves as your event attendees. Manage an unlimited number of registrations through the registration dashboard without any hassle.
Features You'll Love
Turn your invitees into your attendees with the Registration plugin.
Registration dashboard
Manage an unlimited number of registrations through a well-organized dashboard both from frontend and backend.
Registration Status
Let your organizers manage the registration status of the attendees to confirm, waiting to confirm or cancel their registration.
Registration form
Create registration forms with customizable form fields and get your desired details from the attendees.
Effortless Registration Guaranteed
Registration plugin: Making registrations easy
Registration form
Let organizers collect the details of event attendees through a registration form
Registration status
Allow visitors to differentiate events based on their registration status.
Manage attendee list
Manage the list of attendees for your events by filtering attendees as per their registration time and status.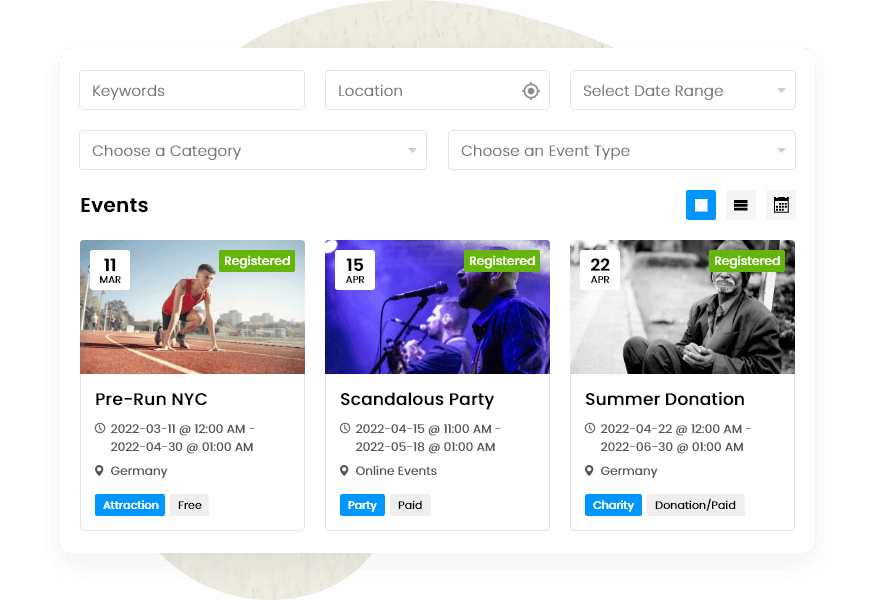 Empowering Every Event
Make your events stand out with us.
Academics & Classes
NGO & Charities
Community
Virtual & Online Events
Concerts & Parties
Let learners smoothly register for your academic events and efficiently handle bulk registration with the Registration plugin.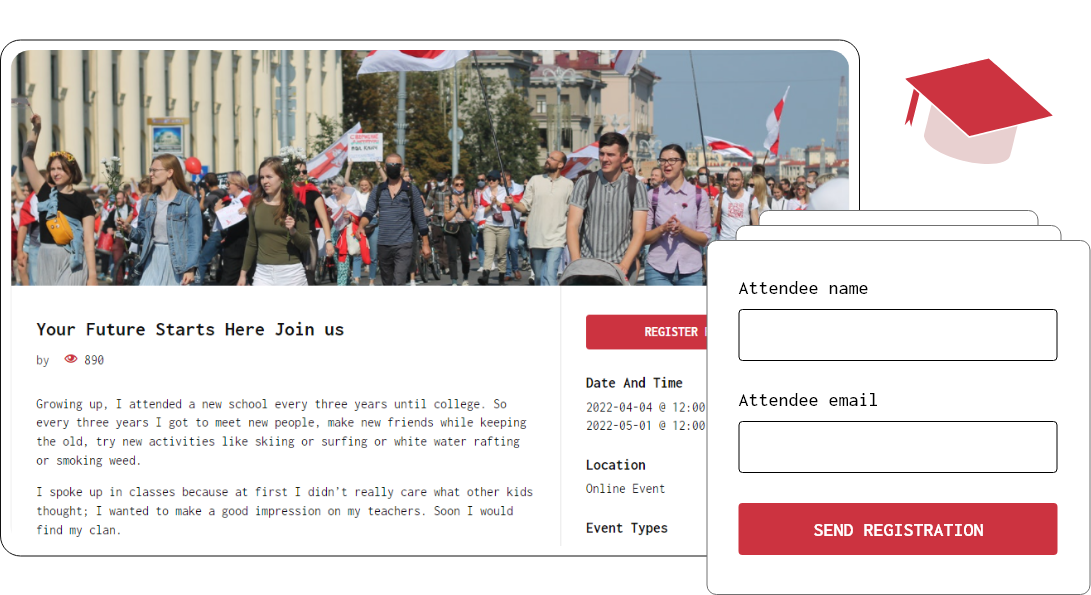 Focus on spreading awareness and let the Registration plugin handle the entire attendee registration process.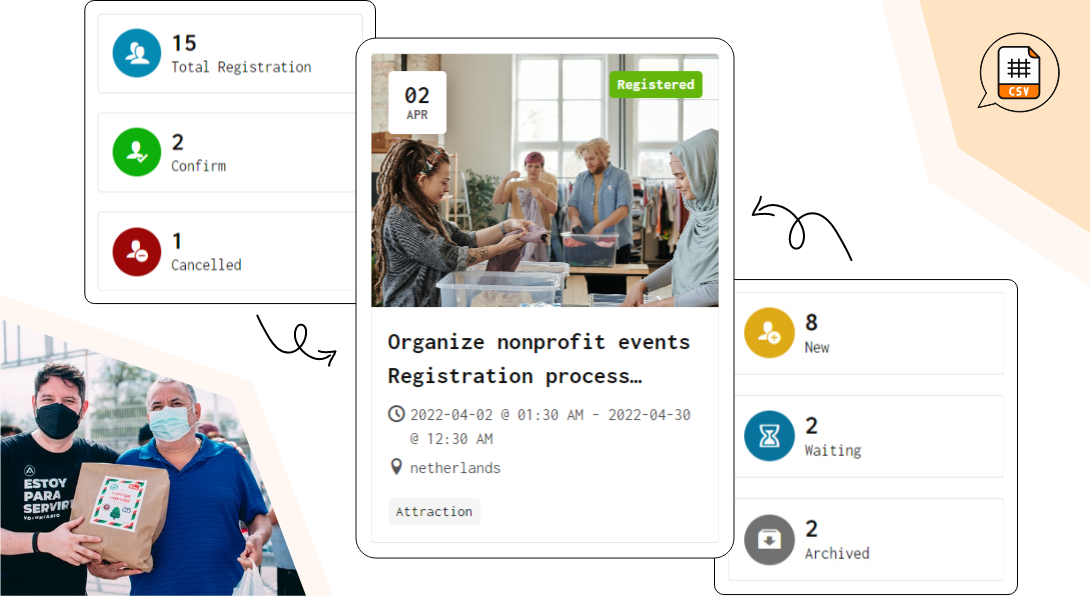 Build a strong relationship with your community by letting attendees register for your events easily with the registration plugin.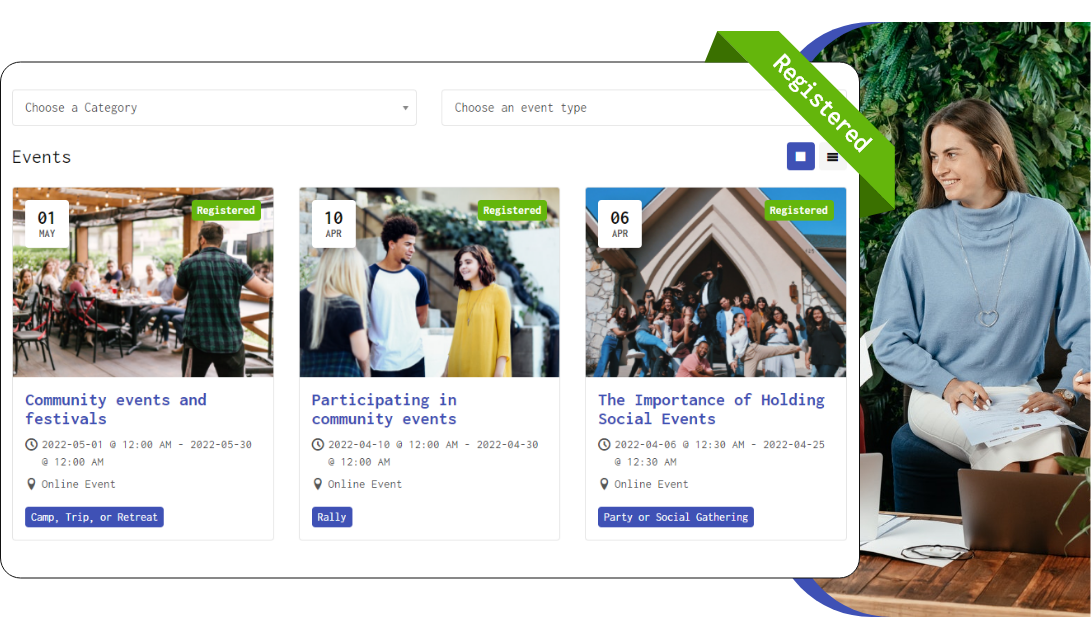 Automate the entire registration process for your online and offline events.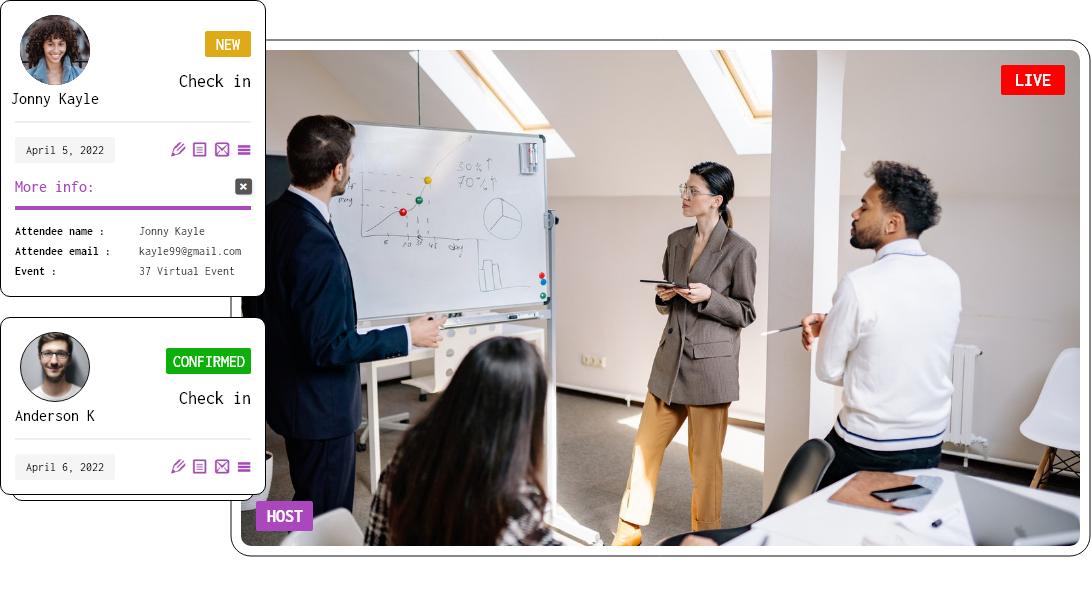 Manage mass-registration with ease for musical concerts and parties using the Registration plugin.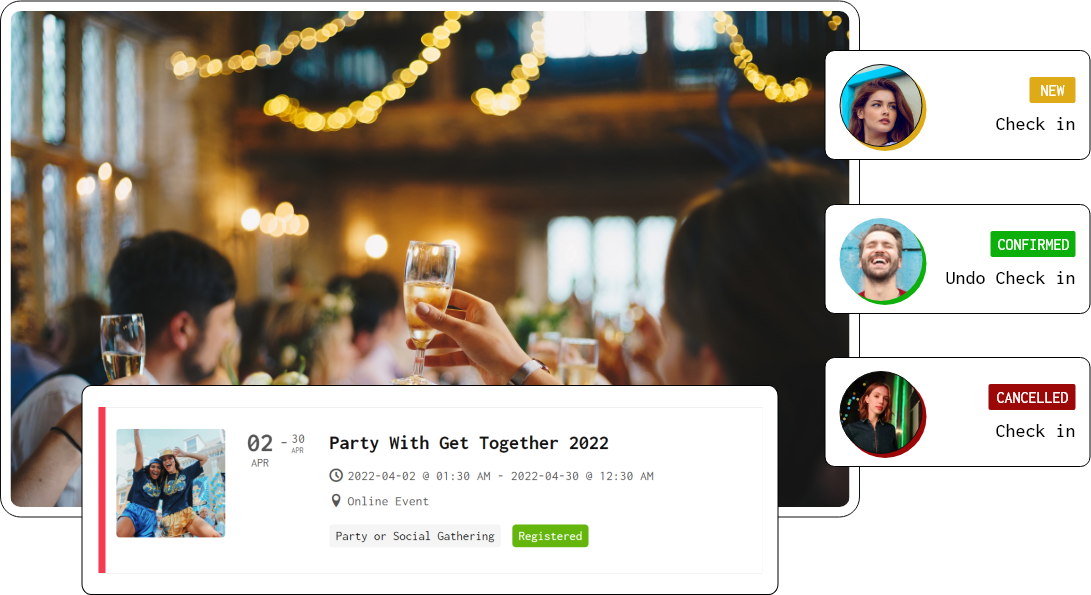 Registrations Features
Ensuring a smooth Registration process for everyone

Restrict duplicate email
Restrict multiple registrations from a single email address to avoid duplicate registrations.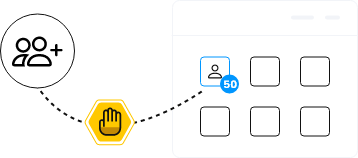 Set Limit
Take an unlimited number of registrations or set a limit for the maximum number of registrations for your event, the control is in your hands.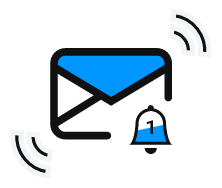 Email Notification
Send customized email messages to your attendees to confirm them about their registration.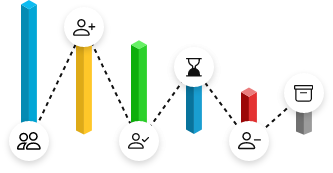 Statistics on registration Data
Get accurate registration data statistics on the registration dashboard.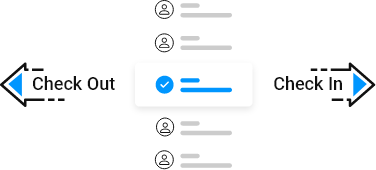 Checkin-checkout
Keep tabs on your attendee check-in and check-out and observe which attendees are already present in your event.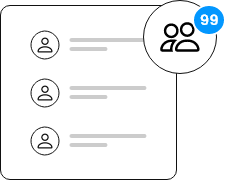 Detailed Dashboard for organisers
Get an amazingly organized and systematic dashboard that contains thorough information on the number of registrations, registration status, canceled, confirmed and archived registration and more.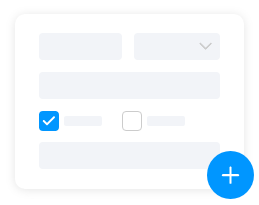 Custom Form Fields
Seamlessly personalize the registration form by adding form fields of your choice.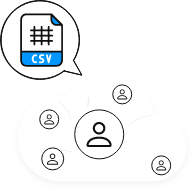 User Data Export CSV
Easily transfer the registered user data into an excel sheet.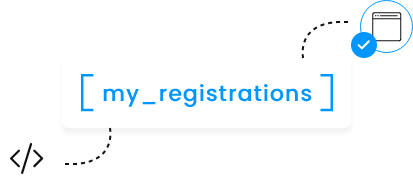 My registration dashboard for users
Let your users find the list of the events they have already registered for, whenever they visit your website through the my registration page.
Interface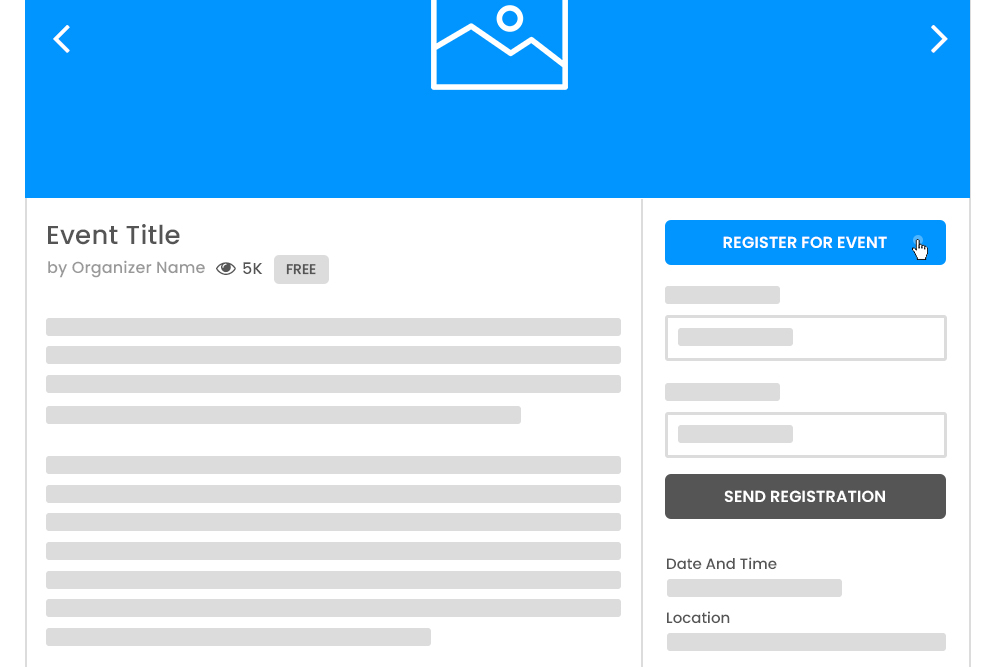 Register for Event
The add-on places a form on the event listings page for organizers to collect details about the users. The Registration to any event using this Registration add-on plugin is just a click away. This helps the interested visitors to register themselves by providing appropriate details for the event.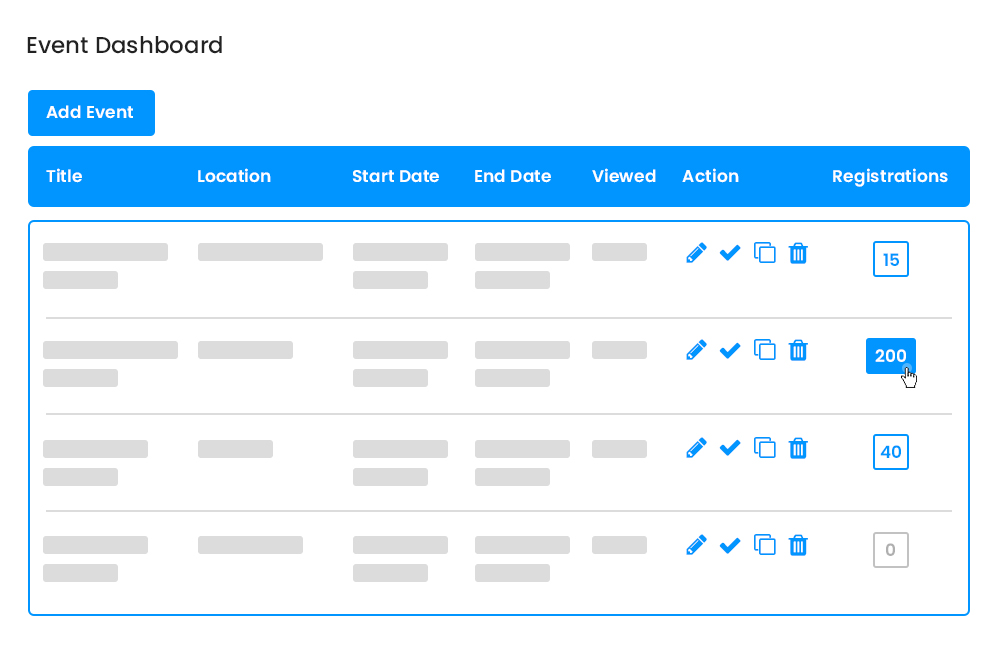 Registrations Dashboard
With our well-designed dashboard, event organizers can get an overview of registration details for an event. The dashboard offers smart metrics detailing, registration status, total registrations; canceled, archived, confirmed, etc. The dashboard also features a button to download and export CSV files to your local device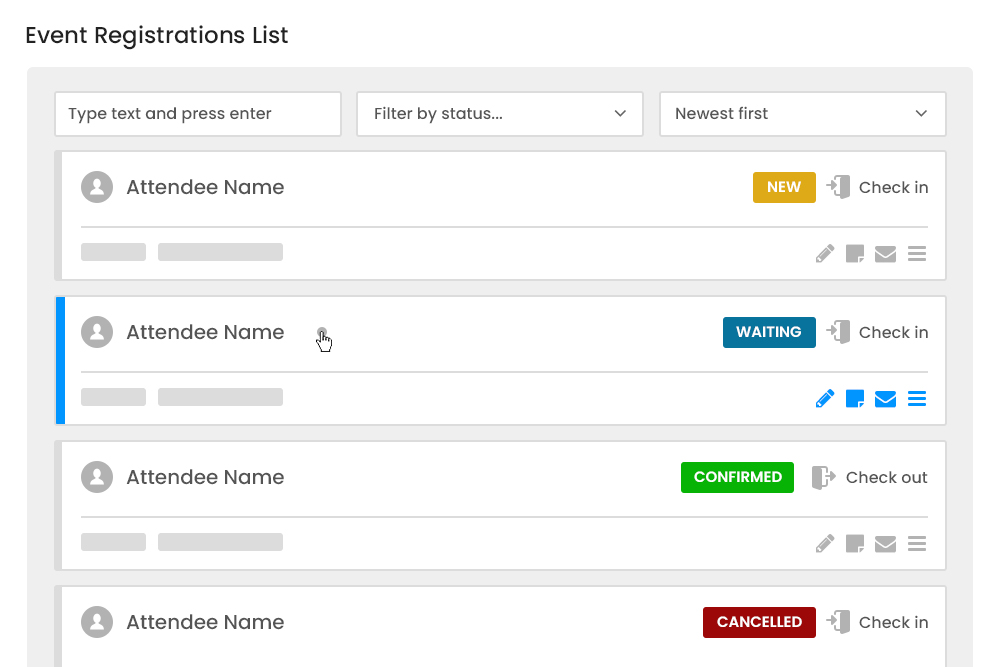 Registered Attendee List
The registered attendee dashboard is a well-planned table that exhibits all the details of registered users. The event registration plugin builds a separate dashboard for you to take a collective glance and saves your time while managing your event attendees. You have smart filtering options where you can filter your attendees by the status of their participation and time. The dashboard contains a list of attendee names/details that can be edited, who can be emailed to and marked with extra comments from the dashboard itself. Thus, you get comprehensive control over managing your attendees, changing their status from waiting to confirm, all from one place. The organizer can easily handle check-in and not check-in for the event, by sending an email to registered visitors.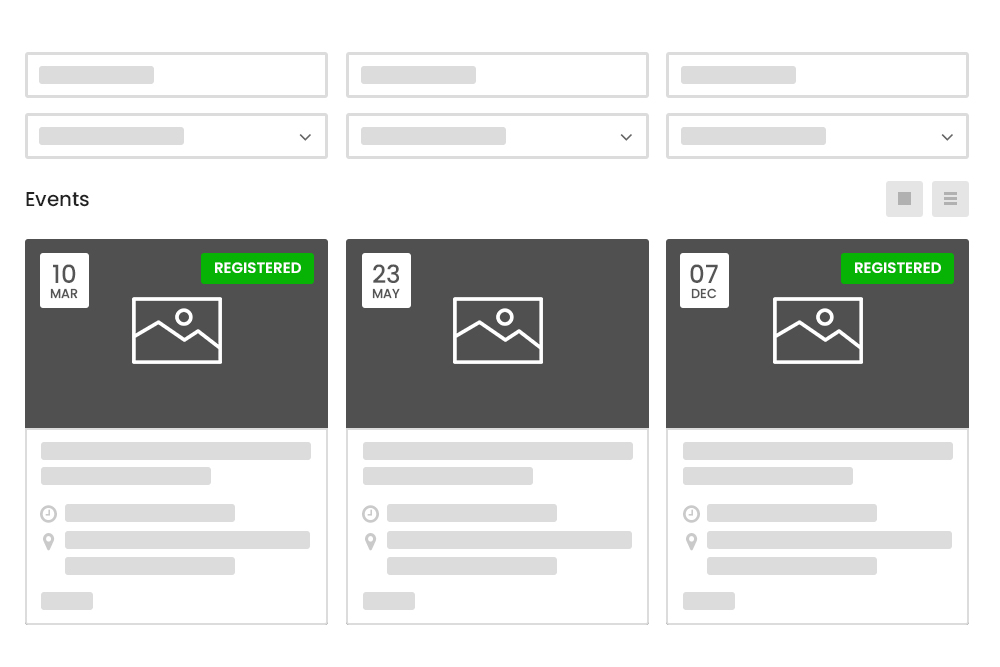 Registered Status At Event Listing
This Plugin enables a visitor to differentiate an event that they have already registered from the one they haven't. A bold, different color registered status button appears for every event listing that a user has already registered.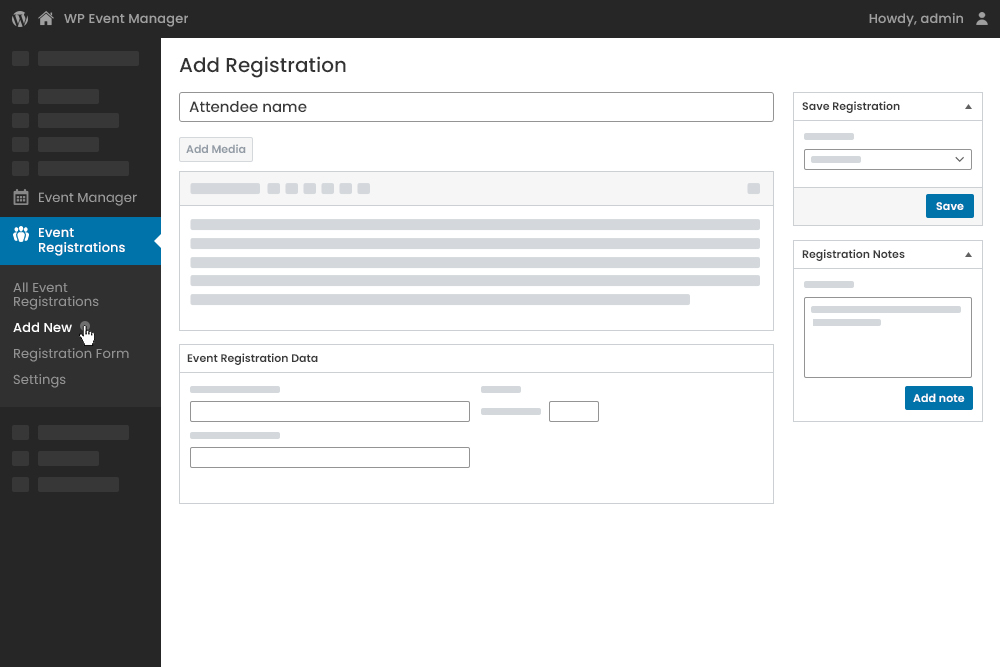 Add New Registration from Admin Panel
Need to register your customer for an event by yourself? Go extra mile for your customers. The event registration add-on also provides the Admin with a backend registration form where registrations can be done manually.
Registrations Dashboard at Admin Panel
The best part about the WP Event Manager plugin is that the admin can do the same things whatever an event manager can. Such functionality lets you, as a website owner, extrapolate your customer-oriented efforts and pay extra diligence! Here, the event registration provides you, a dashboard at the backend to manage attendees. Amaze your event organizers by managing their attendees by yourself when they are helpless. You can uncover details of the attendees, check the number of tickets they have brought, change participation statuses (waiting to be confirmed), mail participants regarding updates, mark notes for individual participants. Also, the check-in and check-out status can be altered at the admin panel, thus filing in the role of the event organizer by reducing the communication gap.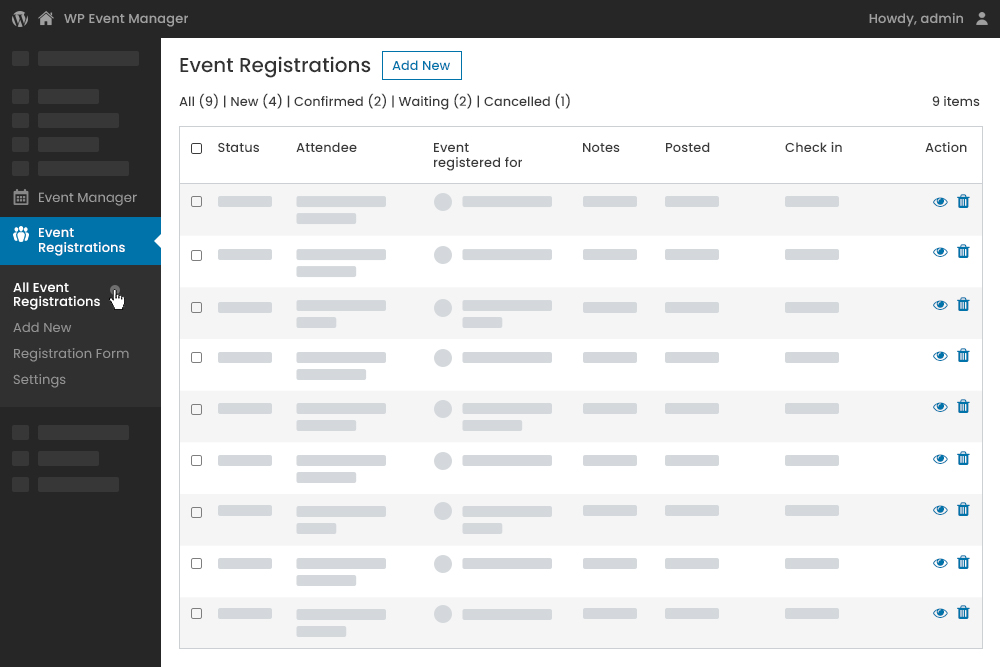 Registrations Actions from Admin Panel
In order to manage the registrations, the admin gets full control at the admin panel. The details of the registered participants can be viewed on the provided dashboard under all event registrations. Here, the admin can perform all the actions from, viewing the details, to changing/ updating the status, and to delete it.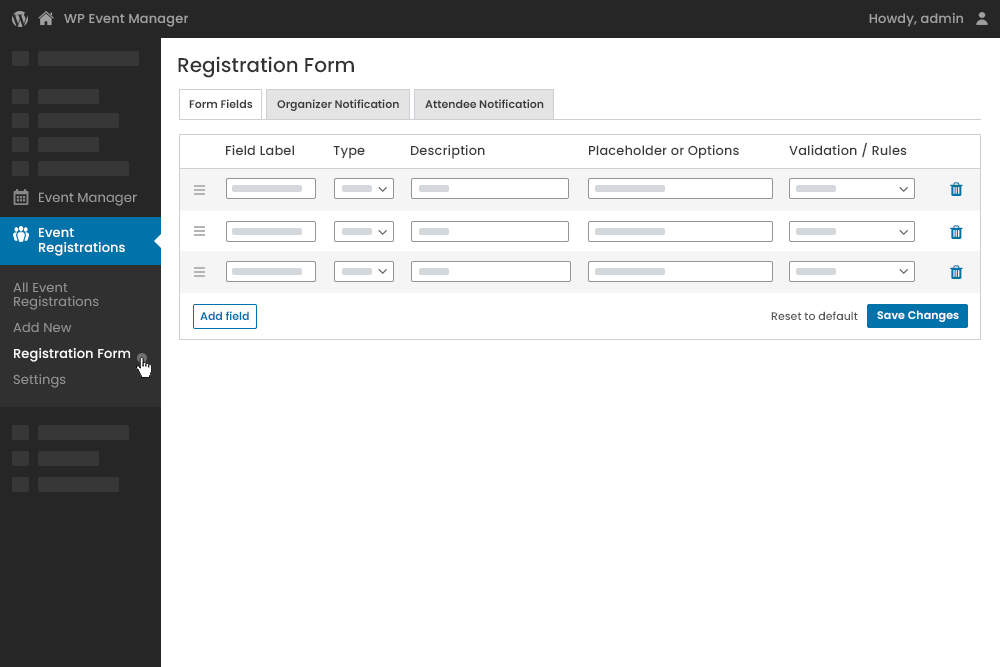 Registrations Form Fields Editor at Admin Panel
Create powerful forms that can collect all required details from participants. The admin panel contains a field editor that gives you full access to edit registration forms.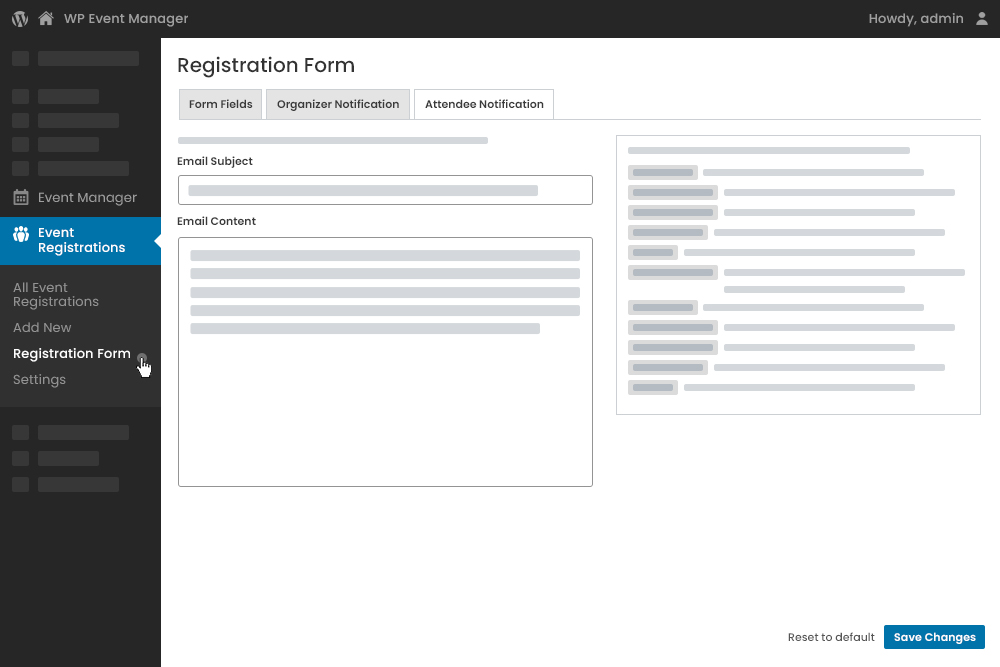 Registered Attendee E-mail Notification Settings at Admin Panel
Everybody loves a bit of personalization, Let the participants know about your excitement using the event registration add on, by sending them a customized email, confirming their successful registration. The content of the automated emails sent to the participants can also be altered. The add-on gets you the satisfaction benchmark by offering such personalization.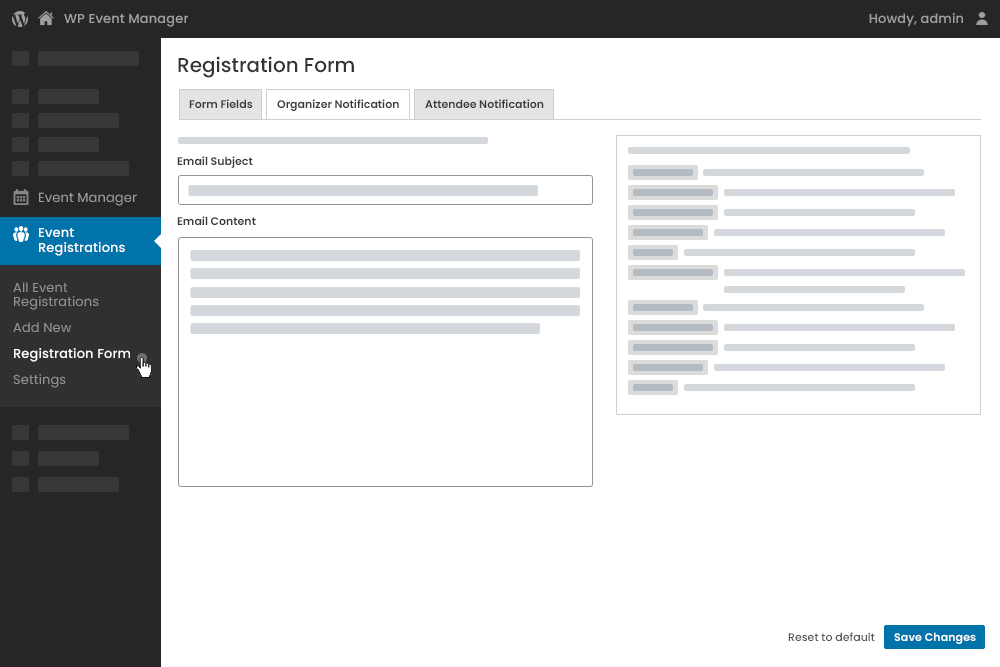 Registered Organizer E-mail Notification Settings at Admin Panel
The contents of the Automated Emails sent to the organizer when a new user is registered.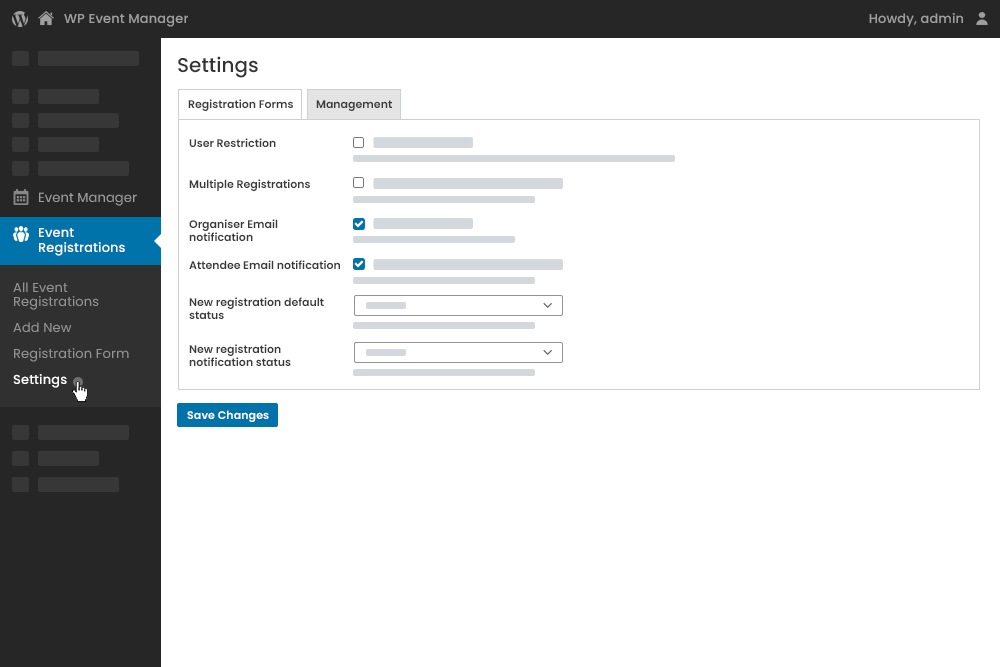 Registrations Form Settings at Admin Panel
The admin panel allows the admin to do the functional changes. These changes include allowing only registered users to register and preventing users from registering to the same event multiple times.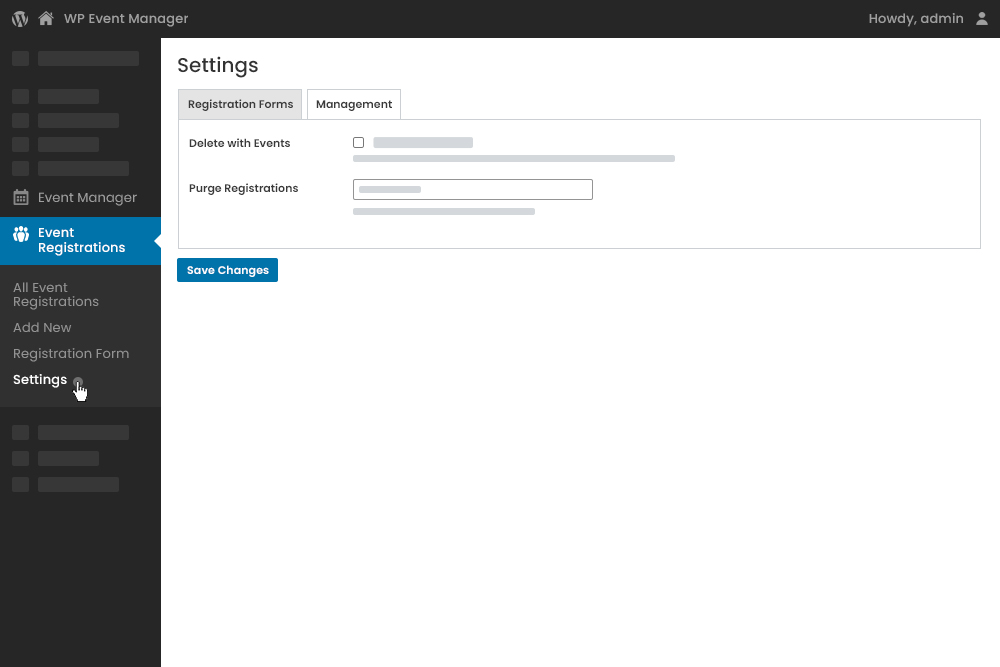 Registrations Management Settings at Admin Panel
Event organizers remain busy with the present, forgetting about expired or canceled events on their site. However, the admin can keep a check over these settings from the management settings at the backend. The Admin panel enables you to get rid of the registrations for the events that no longer exist from the backend at once. The admin can use the "Admin registration management" settings.
How Do Licence Keys Work?
After purchasing a plugin you'll receive a key via email (or you can visit your account page). This key can be activated from your WordPress dashboard's plugin page. It can also be deactivated and reactivated on other sites when required.
Will I Receive Updates For Purchased Plugins?
Yes, an automatic updater is included inside each plugin/add-on. This requires your licence key to function and you'll receive updates for as long as your licence key is valid.
Do You Offer Support For Purchased Plugins If I Need Help?
Yep. If you have a valid licence you'll be able to use our support systems for help.
Do I Need To Renew My License?
If you want to continue support and update then you need to renew license.Licenses are valid for one year from the date of purchase. When your license expires you'll be able to renew your key via your account page.
Am I Allowed To Use The Add-ons On Many Sites?
After purchasing a plugin you'll receive a key via email (or you can visit your account page). This key can be activated from your WordPress dashboard's plugin page. It can also be deactivated and reactivated on other sites when required.
View All FAQs »