Displaying your event dates and other details on your WordPress site through a calendar is the best way to share your events with your audience. It is a very useful element for all who initiate events on a regular basis or occasionally. It helps involve your community and also boost your website traffic.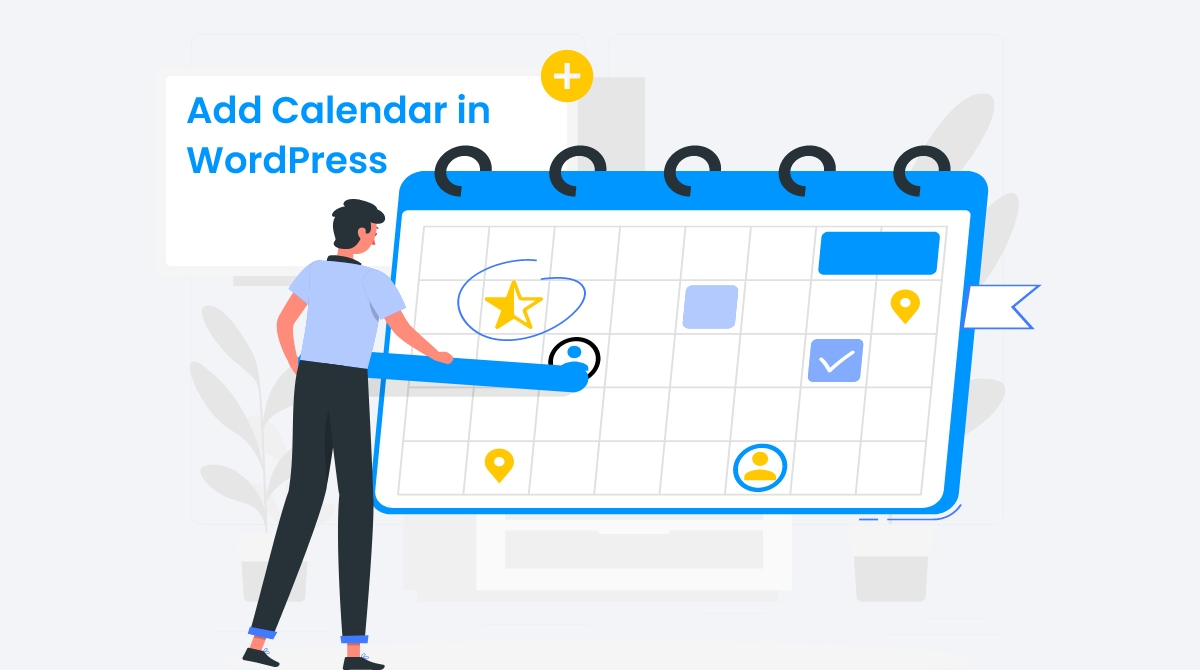 There are various benefits of adding an event calendar for organizations of all sizes to their WordPress sites.
It allows website visitors to view event dates and details easily.

It attracts visitors towards events as the designs are interactive and engaging.

It displays events in a list form.
If you own a WordPress site for your events, it is easy for you to add the calendar feature to your site through a WordPress plugin. There are an endless number of WordPress Calendar plugins available in the market today but we would recommend WP Event Manager's Calendar plugin as it offers all the major benefits that a calendar plugin must have in it.
How to choose a great Calendar plugin for your events business
As the market is flooded with Calendar plugins, it is important for you to select the one that offers the best facilities to your business. Here are some of the features that you must look for in an event Calendar plugin.
While choosing a suitable plugin for your events website, always keep in mind that your website visitors are impatient. So if your website takes longer to display events they would not take a minute to switch to another one. So make sure that the plugin you choose has a faster loading time.
Having multiple calendar views gives you the freedom to choose the one that suits your events the best. So it is better to check your Calendar plugin to ensure that it offers multiple views.
A widget lets you display a mini version of your calendar which is very attractive to your visitors. The best part about calendar widgets is that it does not disrupt the current session of your users which means the visitors do not need to change the page to view the calendar.
Your calendar must have a responsive layout which signifies that it must be able to adjust itself according to the screen size in which it is viewed including mobile, laptops and tablets.
Offering your visitors an easy searching facility does impress your customers. Make sure the calendar plugin you choose provides an ajax-based filtering feature.
Securing a good position in Google search results is important for your business exposure. So you must ensure that the plugin you select helps improve your website SEO so that people can reach you easily on Google.
Our recommendation
If you are in search of a good event Calendar plugin, we would always recommend you WP Event Manager's Calendar plugin. It not only carries all the above mentioned features but also offers a big list of other features that are sure to take your event to another level.
Besides the above mentioned features, here is a glimpse of other features that the Calendar addon from WP Event Manager offers.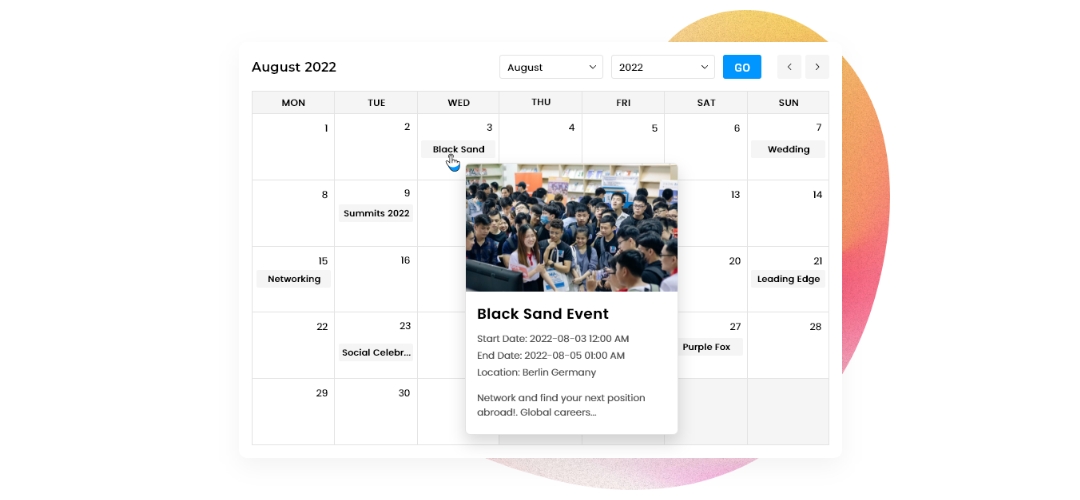 Offers multiple

calendar views

including box view and list views.

Allows users to

display multiple events

scheduled to be held on the same day.

Provides a calendar widget to maximize event exposure.

Quick calendar access

to event details.

Shortcode calendar view

.

Customizable

.

Attractive designs.
Advanced search filters

and more.
To get the details of all its powerful features, discover the plugin now.
Adding a calendar to your WordPress events site
Installing WP Event Manager's Calendar plugin is just a matter of a few clicks.
To install the Calendar plugin, follow the below-mentioned steps.
From your purchase email, click the download link(s) and save the add-on zip file(s) to your computer.
Sign in to your site's

WordPress

admin (e.g.

www.yourdomain.com/wp-admin

).

Click on the

"Plugins

" tab in the left panel, then press "

Add New

".

Click the Upload link at the top, then "Choose File".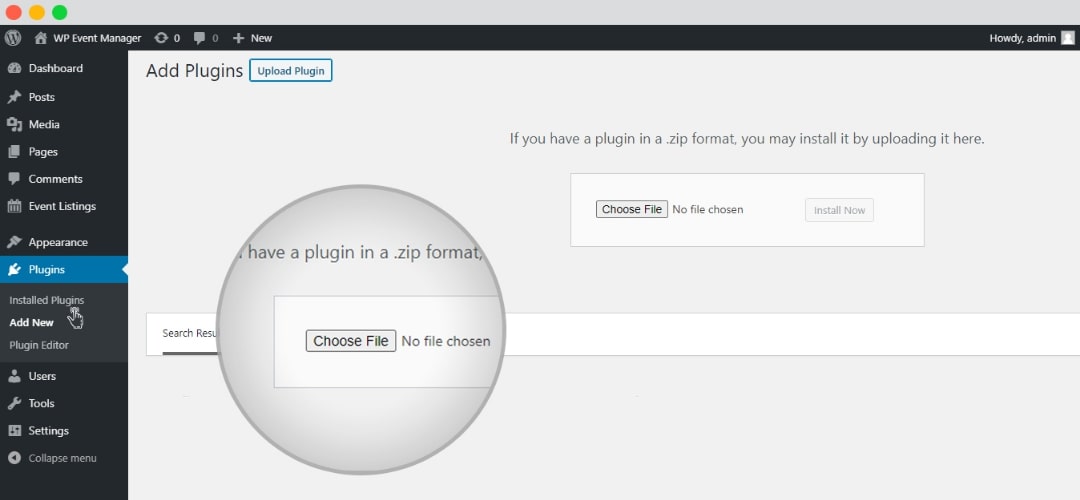 Find and select one of the

add-on zip files

that you downloaded.

Complete the installation by clicking on the "

Install Now"

link.

When the installation finishes, click

"Activate Plugin"

.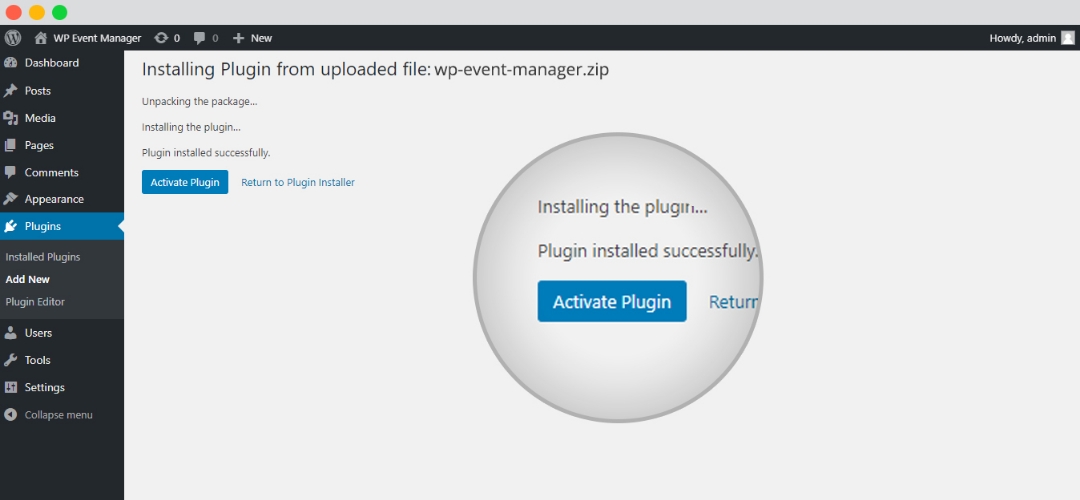 Once installed and activated, you are ready to play around with the plugin and enjoy its benefits.
Getting started with the Calendar plugin
After the installation, a calendar icon appears on the Event listing page. Clicking on that icon you can see the calendar that contains all the available events on the website.
How to get the WPEM Calendar plugin?
The Calendar addon offered by WP Event Manager is available both individually and in bundles. You can access the basic features of the plugin for free but if you want to have advanced features for your events website, we would recommend you to purchase the premium version of the Calendar plugin.
WP Event Manager has recently introduced its new add-on packages in four bundles that include Event Manager Plus, Event Manager pro, Virtual event Manager pro and All Events Manager Pro. You can buy addons in bundles as per your event management requirement.
Choosing a bundle option is undoubtedly a better option than going for a single addon as it is both cost and time saving for buyers.
Conclusion
Adding an events Calendar to your website brings great functionalities to your website. If you own a WordPress events website, adding tbe Calendar feature is easy for you through the Calendar plugin. All you have to do is to purchase and install the plugin.