How to Handle Customer Support for an Events Website
If you run an events business and you have an events website, you must have a strong Customer Support system. The customer support system of a company plays a pivotal role in building credibility in business. It works like a bridge between your brand and customers.
Most people determine the success of their events based on the lighting, sound, the overall setup, decoration, food, attendee security and more. However, the customer support system is equally important and helps deliver a great customer experience in events.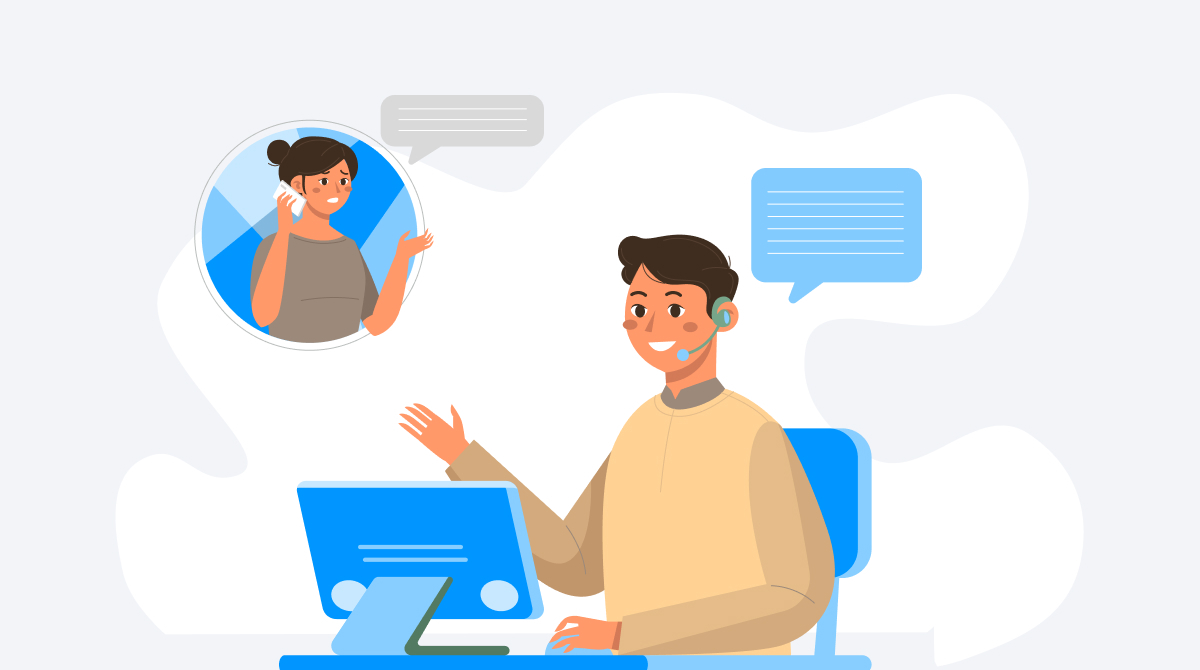 In this article, we have shared everything that you need to know about the customer support system for an events platform.
Why is support essential for an events platform?
Being a website owner, it is crucial for you to have a sincere support team who can help answer queries of event organizers and attendees.
Earning loyalty of your customers and attendees becomes easy when you provide excellent customer support to them.
This way you can attract more organizers to post their events on your events website.
Similarly, if you offer quality support to your attendees, it will automatically improve customer satisfaction and accelerate your growth.
Before discussing how you can handle customer support for your events website, you must know about the common queries that are usually faced in a customer support system.
How to post an event on your platform?

What information should be included on the event page?

What to do when an event is canceled?

Event will be directly published on the front end or the admin will approve it?

Details about any additional charges that have been applied.

Details about the return policy.
If you are having an events website and want to improve the quality of your Customer support system, read the following tips to handle the customer support system of your website.
1. Simplify the process of event management
As a website owner you must focus on creating an events website where posting events, managing registration and selling tickets will be easy. This will reduce the chances for your users to contact the support team as an easy process will be easier to grasp for them.
Here, we recommend WP Event Manager which does exactly the same for your events website. It is one of the leading WordPress event management plugins that streamlines the entire process of event management. It has a list of addons that offers solutions to every event management requirement.
2. Create an effective FAQ page
Creating an exclusive page for the Frequently Asked Questions can be extremely beneficial for your website. It is also a part of customer support as your customers can instantly get those answers without the need of contacting your team directly.
For example, let's say that tickets cannot be canceled on your events platform. If you mention it clearly on your FAQ page, it will stop doubtful customers from booking the tickets. Later, you will not have to deal with an angry customer who wants a refund.
Helpie FAQ plugin is the best WordPress FAQ plugin to create effective FAQ pages which help you to answer your customer's most nagging questions.
3. Add self-help articles
A customer knowledge base with well-written help articles is critical for an events platform. Customers will have so many questions like the questions we have mentioned earlier. They will first search for answers themselves before calling or emailing for support. They will contact you for help only when they can't find the answers themselves.
Note that some may leave your platform even without contacting the support. Most of the time, the customer's questions are repetitive or similar. You would be repeating the same answers many times.
So when you create knowledge base pages for answering all of your customer's common questions (both organizers and attendees), it will greatly help your customers. Also, your support load will be greatly reduced. Helpie Knowledge Base plugin is the best WordPress knowledge base plugin for creating a customer self-help portal.
You can also link the relevant help-articles on the FAQs so that customers can read the elaborate answers.
4. Creating Separate Support Channels
If you handle all the queries with a single email, it will be tough to manage. It will be difficult for you to give the best support. You could even end up messing up the full support process.
The final part but a vital part of customer support for an events platform is that you need to have separate support channels for different departments.
Notably, support for financial transactions like unsuccessful transactions, refunds, etc., has to be handled separately with more care.
The other queries, like general questions, event cancellation, etc., should be handled on another channel. So it is essential to categorize the support queries and manage them on different channels.
You could also have separate support emails for organizers and attendees.
5. Create an emotional connection with your customers
You've heard the phrase "it's not what you say; it's how you say it"?
Well, the best customer experiences are achieved when a member of your team creates an emotional connection with a customer.
They turn into your loyal customer when they are emotionally attached and they remember how they feel when they use a product or service offered by you. A business that successfully creates an emotional connection with their customers outperforms competitors by 85% in sales growth.
6. Listen
Listening is one of the most useful ways of offering great customer service. Your team must listen to your customers and their queries with patience and focus so that you can understand their problem and offer a solution accordingly. If you notice the signs of dissatisfaction, try to work on the reason behind it.
Conclusion
We hope that the above mentioned tips will be helpful for you in creating a great customer support system for your events website. Use WP Event Manager to strengthen the base of your events website with impressive features.