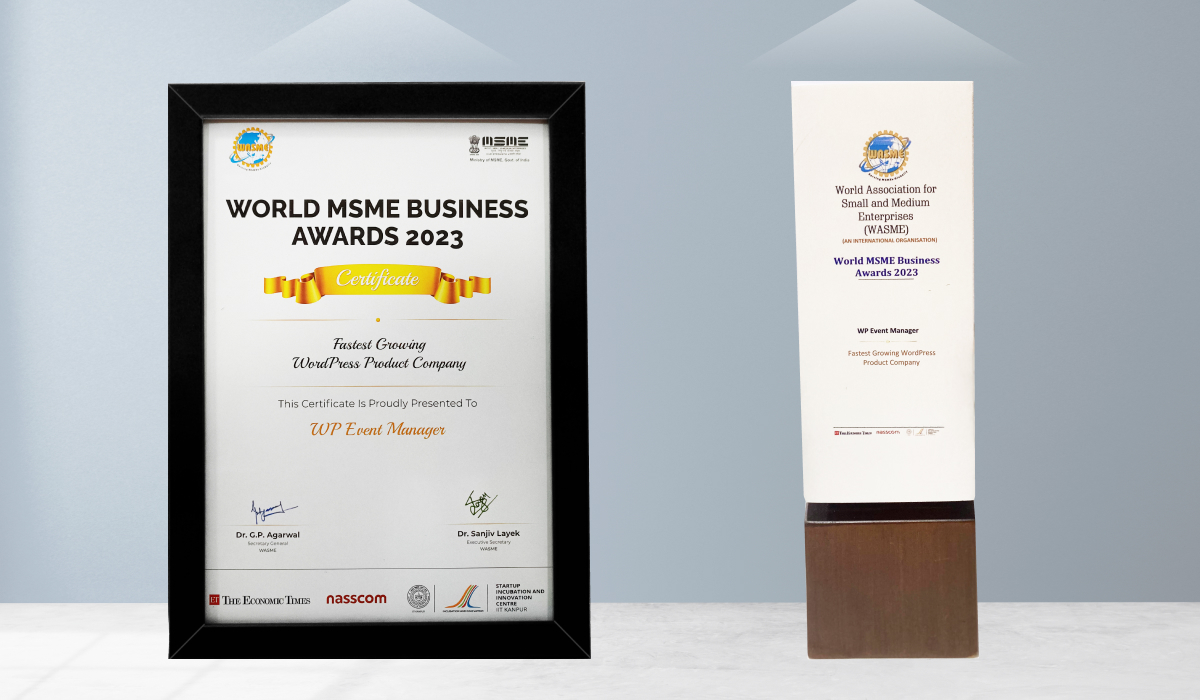 The month of September brings double happiness to the WP Event Manager family as both WP Event Manager and Tech Jobs Fair bagged awards in the MSME Business Summit 2023.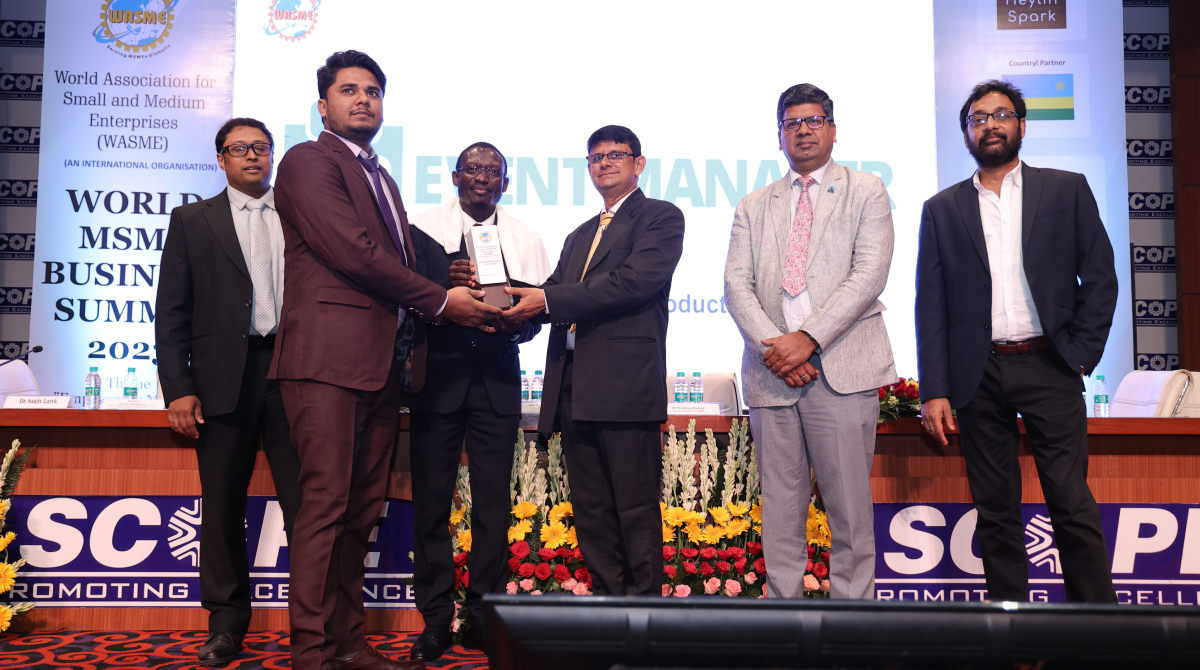 WP Event Manager, a brand that is known for its feature filled WordPress event management plugins has been awarded for being the fastest growing WordPress product company at the World MSME Business Summit 2023 organized by the World Association for Small and Medium Enterprises (WASME).
The WASME business summit 2023 took place on 15th September 2023 at Scope Convention Centre, Lodhi Road, New Delhi. The prestigious award was handed over to our team by Mr. Rajesh Maheshwari, the CEO of NABCB, Quality Council of India, DPIIT, Ministry of Commerce, Govt of India, H.E. Mr. Yawo Edem AKPEMADO, Chargé d'affaires, Embassy of the Togolese Republic, Dr. Sanjiv Layek, Executive Secretary of WASME, and Mr. Rony Banerjee, Advisor at EY. The entire event was sponsored by The Economic Times, Nasscom, Startup Incubation and Innovation Center (IIT Kanpur).
About WASME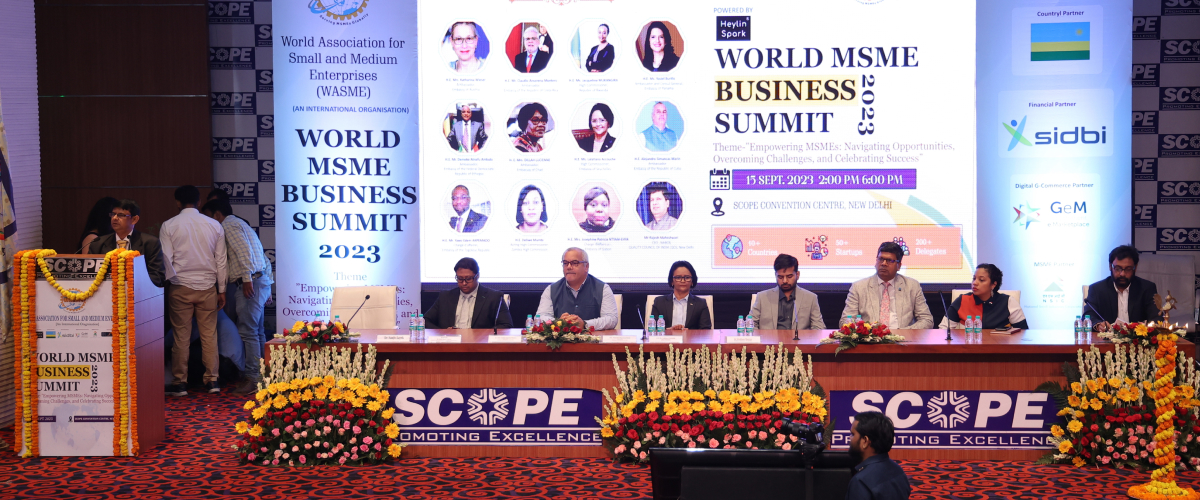 WASME is a global non profit organization that carries an observer status with various UN agencies including ECOSOC, UNCTAD, ITC, WIPO, UNIDO, UNESCO, UNCITRAL, UNESCAP and ILO. in addition to that it also has a direct connection with multiple intergovernmental and international organizations such as WCO, OECD, ICSB, APEC, APCTT, and more to encourage and offer support to SMEs around the globe.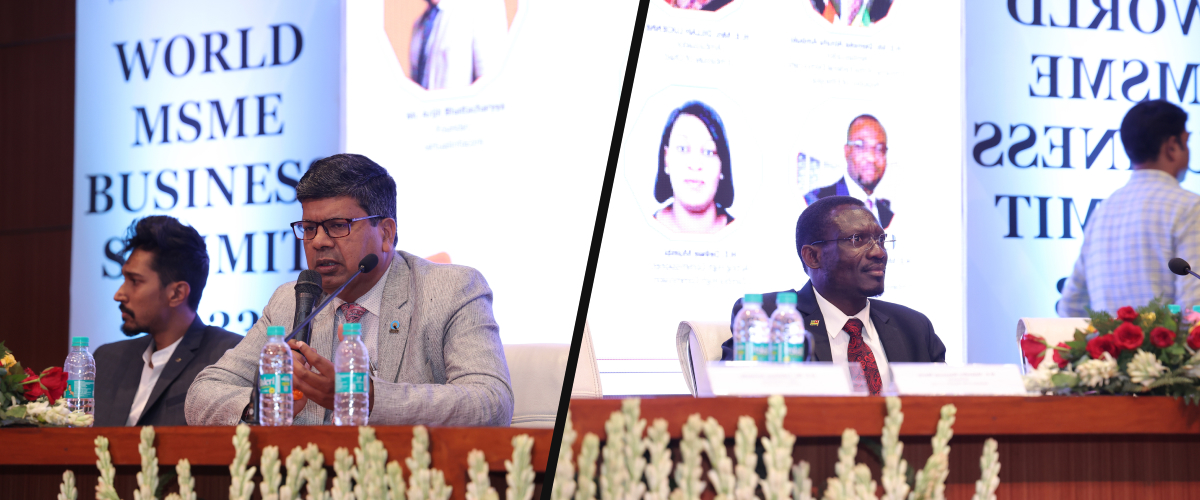 The international NGO, founded in 1980 has spread its wings throughout the world to promote Small and Medium Enterprises. The award is not just a recognition for our hard work, it is something that will encourage us to do more for our users and the whole WordPress community.
The Incredible Journey Of WP Event Manager
At WP Event Manager we strongly believe that every satisfied customer is a reward for our relentless hard work and passion for building quality WordPress products. We take immense pleasure in informing our readers that this is the third award that we received since 2022. Monster recognized our event management plugin as one of the best booking and appointment wordpress plugins in 2022. After that WP Event Manager made its place in the list of the "Most Trusted Indian brands in 2023 by World Brands Affairs."
The Founder and the Team

It all started in the year 2009, when the founder Mr.Ashok Dudhat landed in Germany with lots of dreams in his eyes and passion for WordPress. After many sleepless nights, he finally managed to develop WP Event Manager in 2017. Hard work always pays off and WP Event Manager is the perfect example for that. Within a very short period of time, the brand received a huge popularity and support from its users. All thanks to Mr. Ashok Dudhat and his dedicated team of WordPress professionals.
Together we have built a very healthy work culture in our office where we all work for a common cause which is the growth of the company and grow as the company grows. Each and every employee of our company is precious to us as their contributions help us achieve the company goals.
After gaining success in the event industry, WP Event Manager has now entered in the food industry with the all new WP Food Manager plugin.  The plugin has been exclusively designed to help food business owners to help them manage the business online. It lets restaurant owners display their restaurant menu in a striking way and accept orders for the same with ease. The journey of WP Food Manager has begun and we aim to become the top WordPress restaurant menu plugin for small and medium sized restaurants and other food business owners.
We can not thank the WASME team enough for the recognition and we promise to our users around the world that this is just the beginning. We will keep on working on our plugins to make them better with each passing day.
For more information, you can refer to the following sources: