Swingden is an exclusive website for swingers that offers a space for them to socialize and interact with like minded and non-judgemental people just like themselves.
Company introduction:
Swingden is an exclusive website for swingers that offers a space for them to socialize and interact with like minded and non-judgemental people just like themselves.
The site came into existence several years ago as an adult alternative lifestyle site but later it was renamed as Swingden that better suits the theme and identity of the website and its mission.
The inspiration behind the project:
When Swingden started its journey, there were several swinger websites available in the market but no one offered social media like facilities. They followed an old email-style system and were not at all interactive. This encouraged Jesse Evans, the founder of Swingden, to start a similar platform with better opportunities of interaction which gave birth to the social media website named Swingden.
He said "I was motivated because at the time there were plenty of swinger websites but none with a social media feel. It mostly had the feel of the old email style system and was not very interactive so I wanted to make a more interactive style in the form of social media websites today."
Issues faced:
Swingers' lifestyles are incomplete without social events. Their main objective is to bring people together at various events for which an events management plugin was essential. It was required to ensure growth and success of the website. Establishing a swingers website is simply not possible without the support of a good event management plugin. Jesse Evans tried various event manager plugins but most of them lacked the RSVP option on the site. He also experimented with RSVP plugins but they lacked event management features.
"Well Swingers lifestyles are based on bringing people together at events and an event plugin was crucial to the growth and success of a site. You cannot have a swinger website without a good Event Plugin. The Event Manager plugins I was using lacked a very important aspect and that was the RSVP option to a site. I tried tons of Event Plugins but none had the option. I also tried RSVP Plugins but they were not or lacked the options of an Event Manager Plugin."
How did Swingden find WP Event Manager?
After trying out several event management plugins, Jesse Evans finally discovered WP Event Manager when the plugin Peepso integrated with it. He thoroughly checked some of its features and found out that a lot of features that he was looking for are offered by WP Event Manager. Apart from the plugin features, He appreciated our add-on pricing structure as well.
"Well after giving up on a good Event Manager Plugin. The Plugin Peepso integrated with WP Event Manager. I started to check out some of the features and realized a lot of the stuff I wanted in an Event Manager Plugin was already perfected in WP Event Manager. It was truly heaven sent and everything I needed. It was truly a complete Event Manager. Also the add ons were great also and very nicely priced."
The Plugins Swingden used in this project
Swingden used two premium plugins of WP Event Manager that include:
The founder also appreciated our RSVP system and stated that it is one of the best features that WP Event Manager has.
Result:
Jesse Evans was amazed with the solution that WP Event Manager has provided him with. He was more satisfied with the fact that he does not need to have multiple plugins to meet different types of his requirements. He specified a few features that he specially loved which include maps & distance features and also our calendar. He also showed his interest in utilizing more features of WP Event Manager as he continues to improve his business site.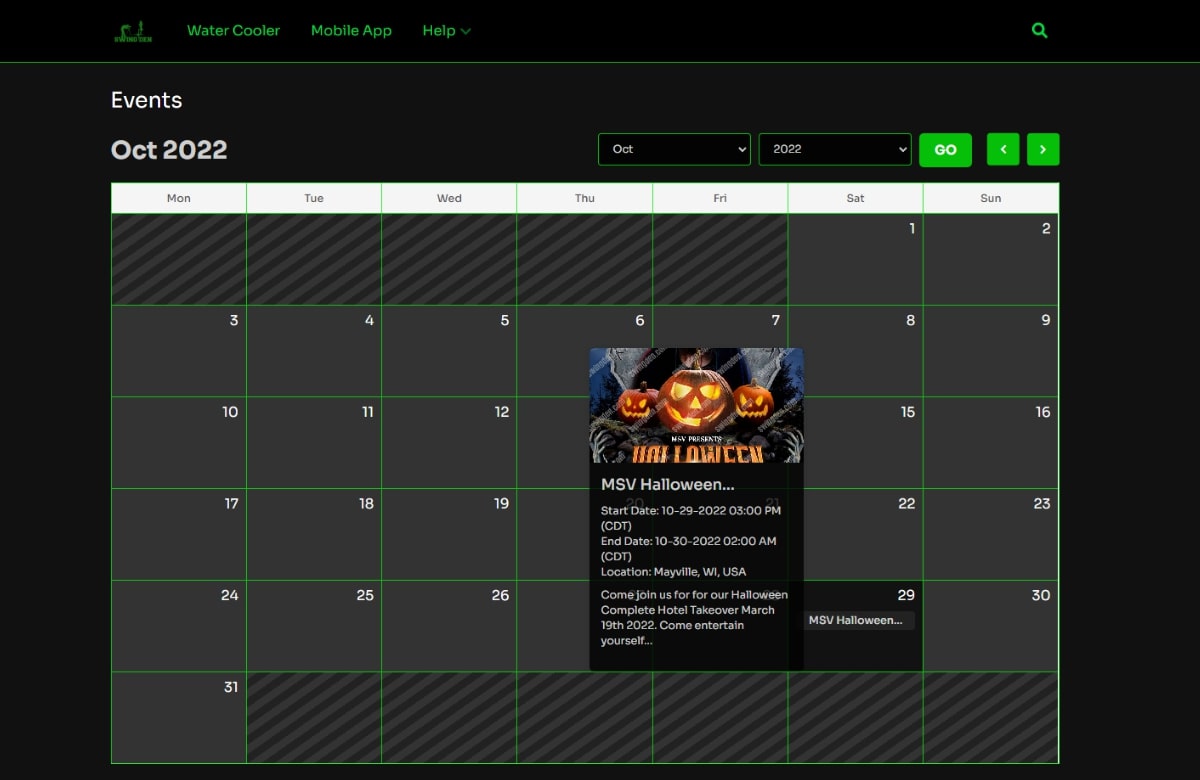 He said "WP Event Manager is a great plugin. The add ons for the plugins make it a complete plugin and I don't need two or three plugins doing different things. I can use one plugin for all my Event needs. Also the Maps and the distance features are also great. The Calendar options are amazing. I think I am just scratching the surface of how good WP Event Manager Plugin really is and I plan on using more features as I continue to perfect my site. It definitely changed the layout of my site."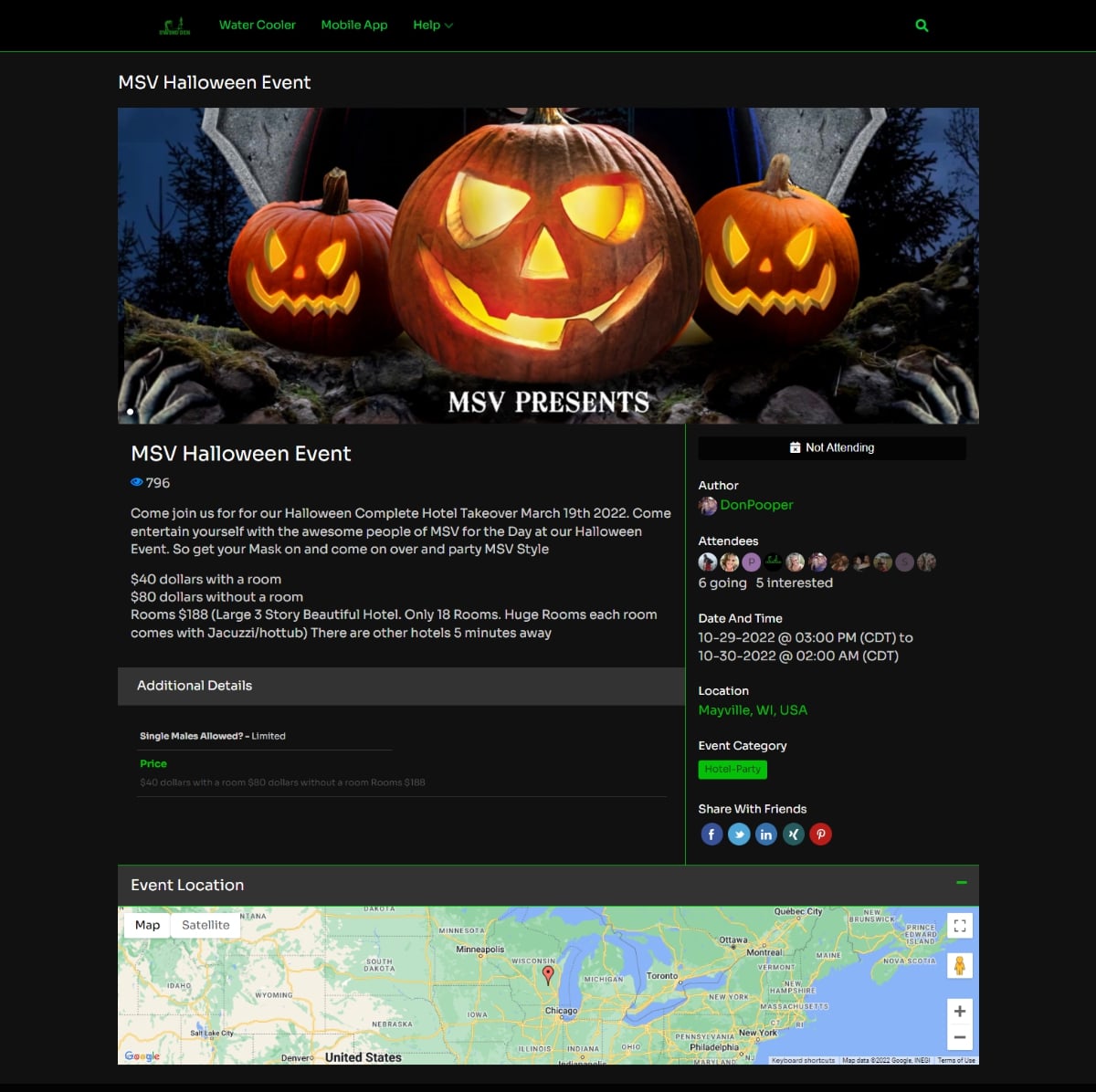 When he was asked to give a final verdict on our plugin he expressed WP Event Manager is a great plugin and truly provide all the features i was searching for in an Event Plugin.
I truly did go through a lot of Event Plugins. Probably at least 20 and could not find one that had everything I needed. I was going to give up but luckily this one fell in my lap. I assure you that you can search and test as many Event Plugins as you want and you will not find any that is as complete as WP Event Manager Plugin right out the box.