If you don't want your attendees to miss even a single moment of your event, then you must have a countdown timer on your events website. So how to add a countdown timer to your events site? If you have a WordPress events website then you have various plugin options to add the facility to your website. WordPress offers multiple countdown timer plugins and in this article we have picked five most popular ones for you to choose from.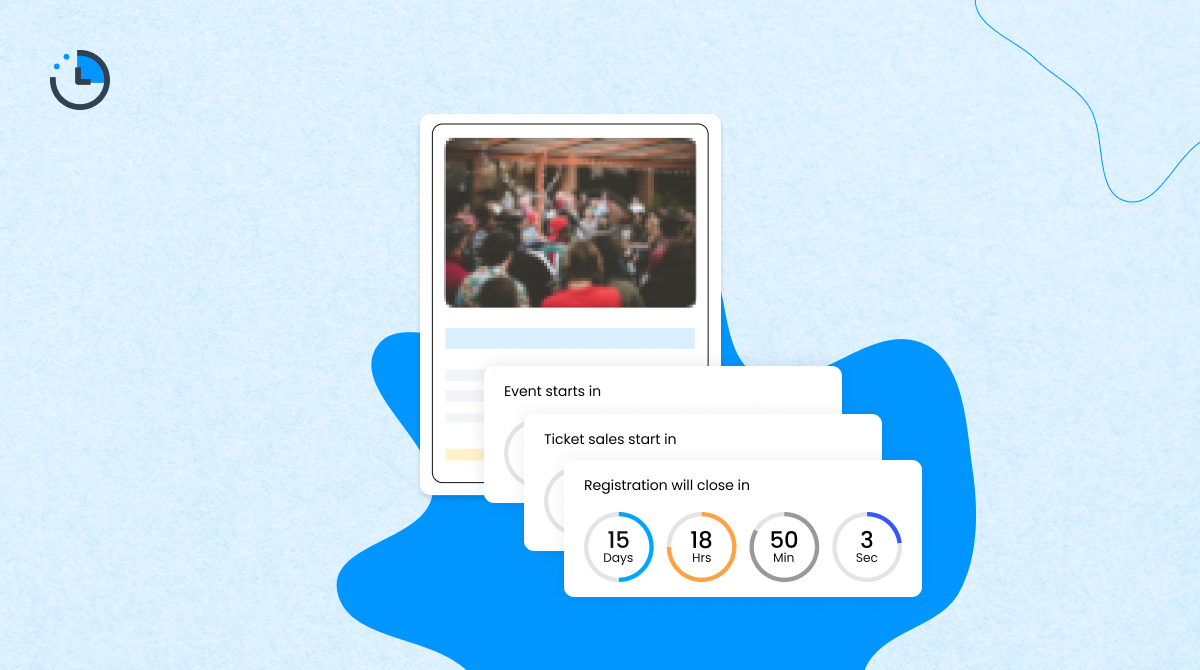 What is Countdown Timer Plugin?
A WordPress Countdown timer plugin lets users showcase a countdown timer on their WordPress website. It is an excellent marketing tool that marketers often use to create excitement among event attendees about a specific event. The users can set countdown time on their website from the two types of countdown timer, these are as follows:
Static countdown timer:

It is referred to as a fixed countdown timer. The timer here is fixed for all visitors once set.

Dynamic countdown timer:

it is capable of updating countdown on a real-time basis and it varies for visitors depending on their landing time on a website. It is also known as an evergreen countdown timer.
These timers are used to create a sense of urgency and encourage users to take action within a specified time frame. Eventually, these countdown timer plugins have been proven to be an effective way to capture the attention of visitors and drive conversions.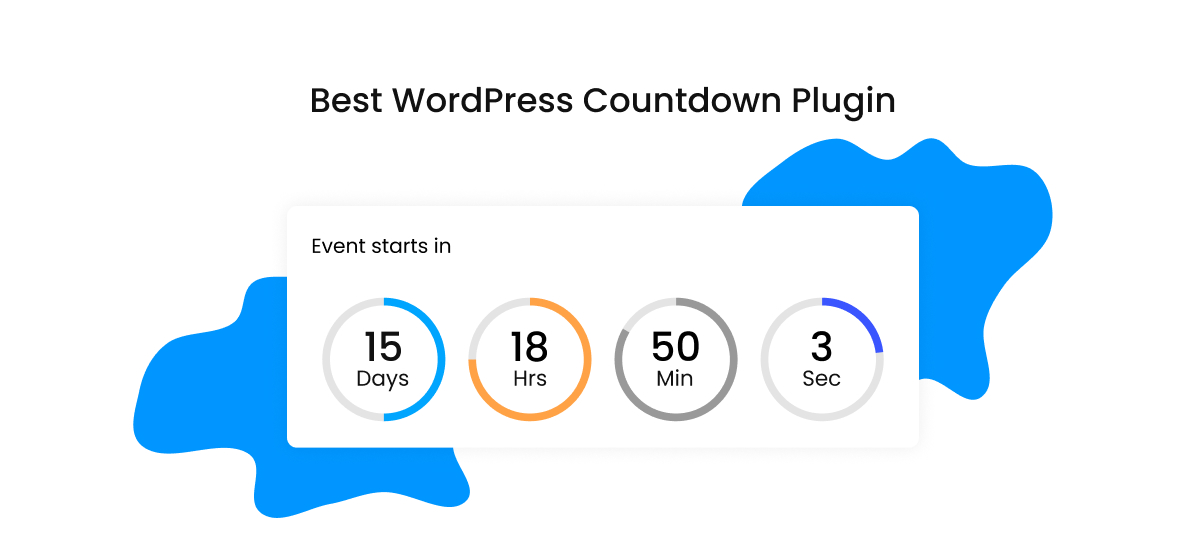 Who can Use WordPress Countdown Timer Plugin
Countdown timer plugins are not just versatile but also effective that make them suitable for various individuals and organizations. The following groups are benefitted from installing this plugin into their WordPress websites:
Event organizers.

Educational institutes.

Non-profit organizations.

Marketing agencies.

E-commerce websites.

Service-based companies and more.
Advantages of Using WordPress Countdown Timer Plugins
There are several ways in which a countdown timer plugin can help businesses grow online, these are as follows:
Helps increase your website traffic.

Boosts audience engagement.

It becomes easier for a person to notice an event's time when the countdown timer is displayed on your website.

Improves the user-experience too by highlighting the time or date of events.

Boosts the conversion rates for registrations, sign-ups, sales, etc.
How to Select the Best Countdown Timer Plugin for Your Website?
As it is well-known that the list of plugins in WordPress is extensive and choosing the right one can be a bit challenging from so many options. So, to help you out, we're mentioning some points one must keep in mind when choosing a countdown timer plugin. These are:
Features:

Before selecting the plugin, make sure you go through all the features of each plugin that you have found and compare them. The plugin that satisfies all your requirements is the right option.

Affordability:

Research extensively as you may find that there are organizations that offer the same features in nominal range and in your budget. Whether you have a tight budget or you are ready to spend any amount on your plugin, make sure you choose the one that offers the best features within an affordable range.

Compatibility:

When you search for a countdown plugin, check if the one you opt for is compatible with the other plugins you have. In addition, it should support the latest version of WordPress.

Customer support and reliability:

This is one of the most crucial points to consider as after making a purchase, you may require help from experts.
Top 5 Countdown Timer Plugins for WordPress
After considering the above mentioned aspects, we have picked the top five countdown timer plugins for WordPress, which are:
1. Event Countdown by WP Event Manager
WP Event Manager offers a wide range of WordPress event management plugins and Event Countdown is one of them. The core plugin is free but users need to pay for the premium ones. Event Countdown helps the organizers display a countdown timer on various pages including the events page, sell tickets and registration.
Key Features of the Event Countdown Plugin:
Supports various themes and layouts.

The countdown timer appears on three pages, namely:
Event Page:

The website visitors will see the countdown timer ticking right above the event's description.

Registration Page:

The countdown timer of this page will help you track the time registration process will start. Also, organizers may set the left hours for it to end. Before that make sure you have installed the

Registration

plugin for displaying the countdown time on registration pages.

Ticket Selling Page:

You can display a countdown timer on your ticket selling pages if you have the Sell tickets plugin along with the Event Countdown timer.
Showcase countdown timer on event listing pages.
User-friendly interface.
Easy installation, activation and configuration process.
You can find the entire documentation on it, from installation to configuration.
Pricing Structure:
The Event Countdown timer is affordable; moreover, its quotations are available on the basis of your requirement. This means, you can buy the plugin for a single or multiple sites.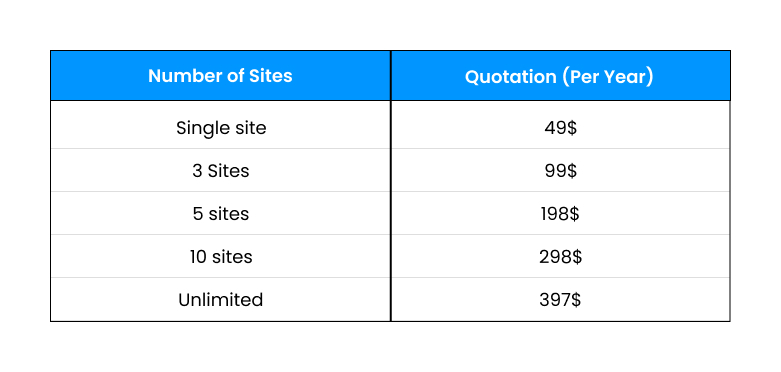 Pros:
No coding required so it is easy to use.

Compatible with other event management plugins of WP Event Manager.

Helps in boosting your sales by developing a sense of urgency.

Organizers can grab the attention of website visitors by using alluring design layouts for the countdown timer.

Can be purchased separately or in bundles.
Cons:
It is a newly launched plugin so no review is available.
2. OptinMonster
OptinMonster is a leading premium WordPress plugin that offers a variety of conversion optimization tools, including countdown timers. It can help the website owner to excel sales by converting site visitors to their subscribers and customers. It offers numerous personalization options depending on visitors' location, page they are seeing, device they are using currently and more.
Key Features of the OptinMonster Plugin:
Multiple display options such as pop-ups, floating bars, scroll boxes and gamified wheels.

Based on exit-intent technology.

Use and customize 97+ pre-made templates.

Can be used by e-commerce site owners, publishers and bloggers.
Pricing Structure:
The basic plan starts from $16 per month. To avail the countdown timer plugin, user can select from the below mentioned plans:

Pros:
Can create static and dynamic timers.

Drag and drop builder option available to create attractive forms.
Cons:
Users have to purchase a pro plan or growth plan to use their countdown timer feature.

Can only be used on 3 and 5 sites, depending on plan.
3. Thrive Ultimatum by Thrive Themes
Thrive Ultimatum defines itself as the ultimate scarcity marketing tool for WordPress by creating evergreen countdown campaigns for the website owners to elate their sales.
Key Features of the Thrive Ultimatum Plugin:
Multiple customizable countdown timer styles and designs.

Option to set fixed-date or evergreen countdowns.

Has floating header and floating bars option.

Pre-made design and campaign templates are available.
Pricing Structure:
The pricing plan is on a yearly basis to get a countdown timer plugin on your WordPress website. The plugin can be purchased under the following plans:

Pros:
Customizable designs.

Advanced features like time zone support, dynamic updates, multi-page and recurring campaigns.

Easy integration with other Thrive Themes plugins.
Cons:
The Thrive Ultimatum plan only supports 1 site.
4. Evergreen Countdown Timer by IntellyWP
Evergreen Countdown Timer is one of the most reliable WordPress plugins that helps develop the feel of exclusivity in your website visitors. It is a freemium countdown timer plugin, which has both free model and premium plans for the users.
Key Features of the Evergreen Countdown Timer Plugin:
Allows the usage of shortcodes.

Standard and evergreen countdowns can be made.

Multiple customizable timer styles available.
Pricing Structure:
The pricing structure of this timer plugin is as follows: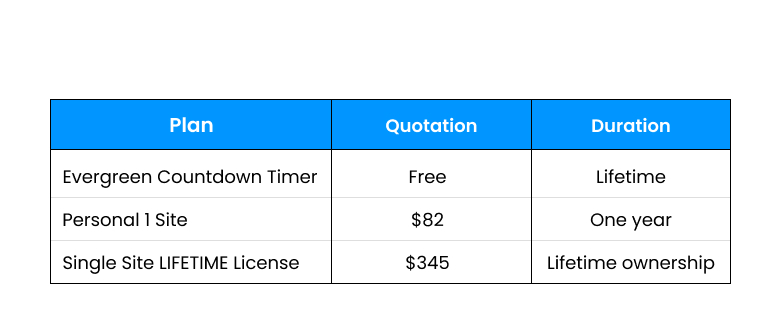 Pros:
You can showcase countdown based on spots, seats and ticket.

Redirect URL option.

The premium versions can automatically set the time.
Cons:
Limited and mixed reviews from the clients.

Premium plans are for 1 site.
5. HurryTimer
HurryTimer is exclusively a WordPress countdown timer plugin, providing services freemium countdown timer plugin for WordPress that focuses on creating urgency to drive conversions and sales. It's suitable for various promotional campaigns and time-sensitive offers.
Key Features of the HurryTimer Plugin:
Customizes size according to your site website.

Run fixed deadline campaigns and recurring campaigns.

WooCommerce integration.
Pricing Structure:
This timer plugin is available in two plans: one is based on year and another is lifetime plans and both these plans have different quotes depending on features.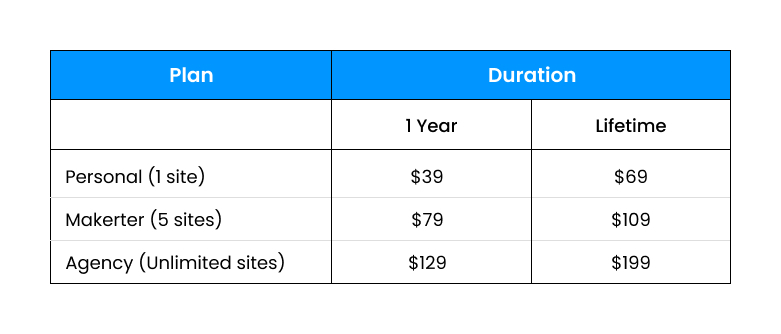 Pros:
Provides multiple plans to select from to event managers.

Advanced features like expiry actions, sticky announcement bars, custom CSS, CTA button and more are there.
Cons:
Sometimes users complain about website errors while using this plugin.
Which is the Best Countdown Timer Plugin for WordPress?
By comparing and researching about the countdown timer plugin, it is recommended that the Event Countdown plugin of WP Event Manager is capable of satisfying customers' requirements and provides impeccable services. In addition, WP Event Manager was recently mentioned in the list of the most trusted Indian companies in 2023, by the World Brand Affairs.
Conclusion
Adding a countdown timer plugin to your website can significantly enhance user engagement, conversions, and promotional efforts for a diverse range of individuals and organizations. Hence, it is clear that a countdown timer plugin is one of the best WordPress plugins that help both website owners and visitors.