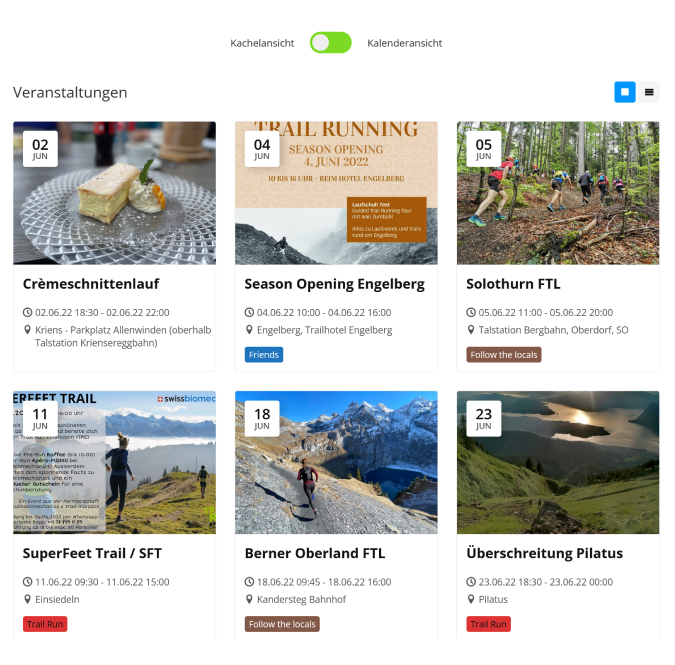 Trail maniacs company is built with the passion and enthusiasm of a group of people who share a common interest in mountain sports along with nature and community.
About Trail Maniac
Trail Maniac is an ultimate destination for those who are interested in running and mountain sports. The company is built with the passion and enthusiasm of a group of people who share a common interest in mountain sports along with nature and community. They offer trail training courses initiated by the crews and conduct crew-wide events that are the heart and soul of the company.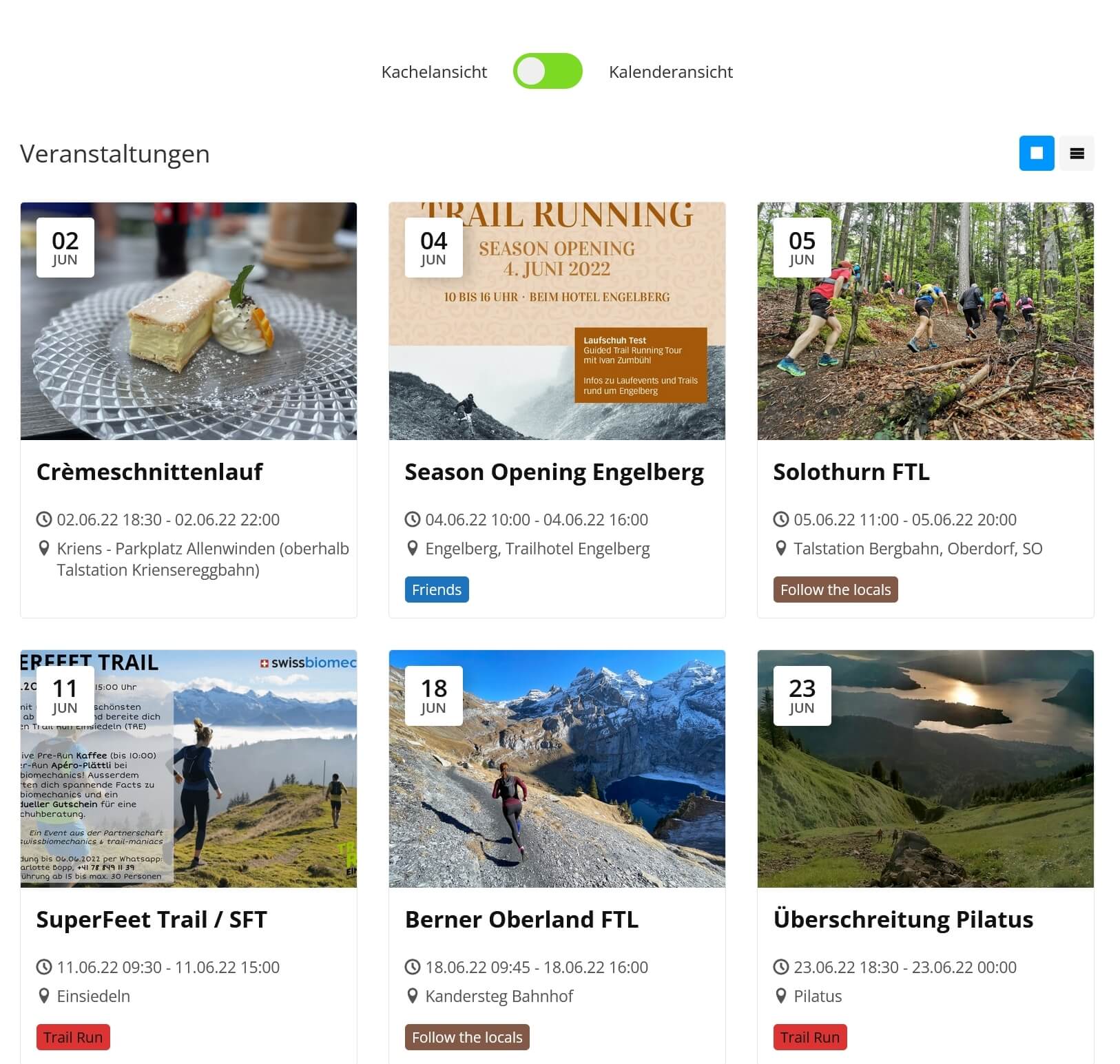 Currently Trail Maniac has almost 400 crew members and each of them has a dynamic personality. The founder of the company Mr.Marc Steiner, while describing the crew said " Each CREW has its own drive, its own dynamic and personality. Diversity, but also authenticity is important to us. What we all have in common is the joy of trail running, practicing it in a community, creating lasting moments and happy experiences with fun and passion for yourself and the community.
Trail Maniacs is the place for those who are into mountain sports. In the words of the founder " We welcome everyone with a penchant for running off the beaten track: of course, beginners and those switching, old hands in the business, nimble gazelles and self-proclaimed lame ducks and snails. "
They always prioritize the well-being of their community and ensure each of them has a good time with them. They aim to provide the best combination of training and fun to the trainees. Steiner added "With us nobody gets lost, we gear our group pace to the weaker ones while the stronger ones slow down a gear. Our top priority is our community and having fun with and in it. We put the idea of performance at the back, even at our performance-oriented events – such as track training, good mood is the focus. How is it possible to combine training and fun? Convince yourself, take part in our training courses."
Inspiration behind the project
Trail Maniac organizes various types of events, meetings and appointments on regular intervals and they wanted to increase the exposure of these events to reach out to more people. The main objective behind the project was to make their events visible to people through WordPress Plugins for which they have chosen WP Event Manager.
Besides this, they were in search of a seamless registration process where they can easily view the registration data.
How did Trail Maniac find WP Event Manager
Trail Maniac initiated thorough research on various tools that can help boost their event exposure and also tested many of them and finally selected WP Event Manager for their project.
While describing their experience of working with us, Mr Steiner explained how the features and functionalities of WP Event Manager impressed him. He purchased the Personal Bundle Package and started working with it. After using our plugins he admitted that he discovered the potential that the plugins have and they do have the capability to fulfill all their business requirements.
The Trail Maniac founder said " The functionality of wp-eventmanager convinced us, especially because of the available app for mobile devices. That's why we bought the complete collection with all the plugins. The Personal Bundle Package made it possible to install, parameterize and use everything. In the first few months, however, we noticed that the tool can do a lot and can also be adapted to our own needs."
Why did Trail Maniac choose WP Event Manager for their requirement?
Besides liking our plugin features, the thing that Trail Maniac has emphasized as one of the reasons behind choosing us is our fast and easy-to-use mobile application.
Result
Trail Maniac has successfully made their Calendar easily accessible to their target audience with the help of WP Event Manager and was very satisfied with the result they have got. They also have praised us for our attentive and helpful support system. Steiner said " We currently have our events publicly visible in the event calendar. As already mentioned, the support always helped us by giving me recommendations and tips. "
Train Maniac has also given us some suggestions to improve our services even more. They advised us to add more checkboxes to our settings section and the calendar tab to make them more user-friendly.
He added "I noticed that these adjustments were overwritten again with updates. But maybe I did something wrong in the user guide, that's quite possible, that's why I'm in favor of more checkboxes.
Examples of such an I-wish-a-new-checkbox are:
Show and hide social media, choose which one.

Resize images more easily.

Easier to change the layout of the calendar view".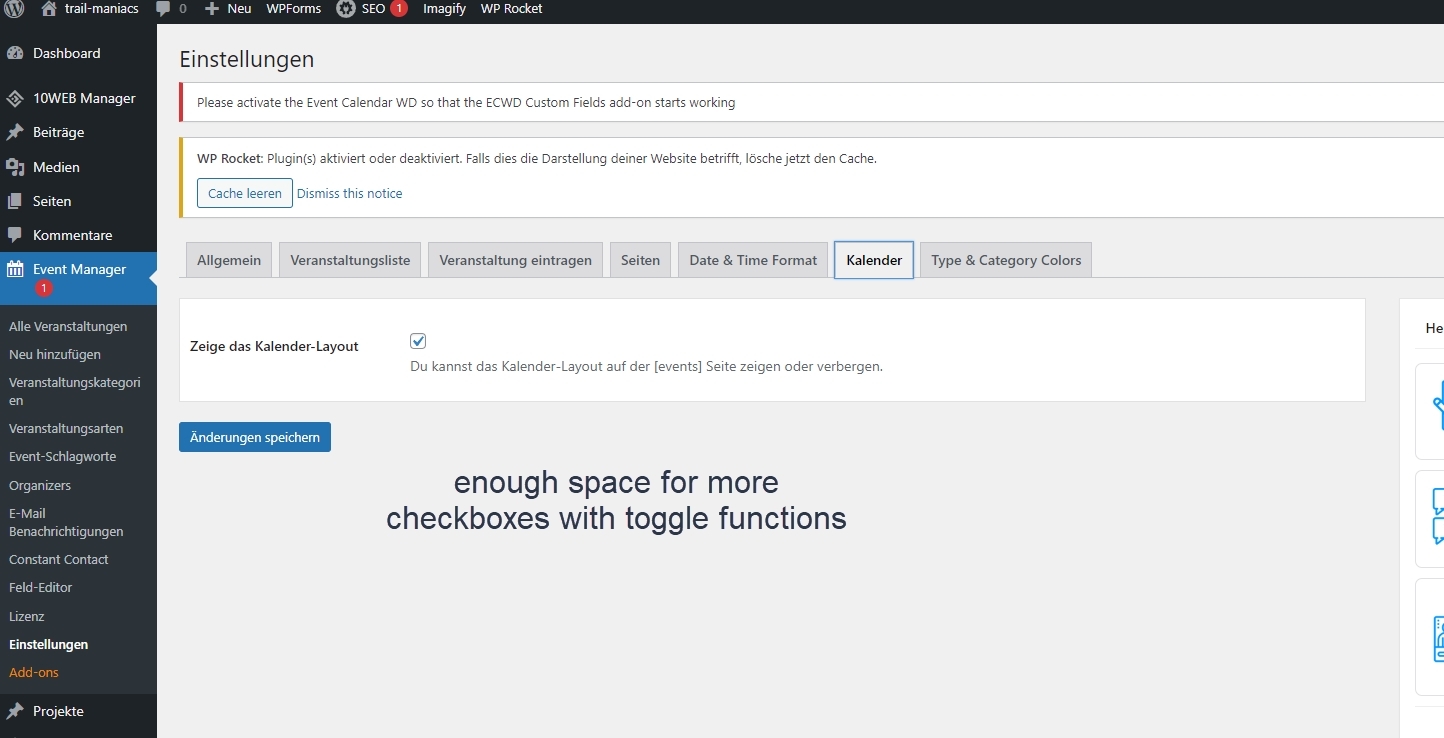 In addition to that they also wanted us to make the registration data available to the public instead of only the organizers and admin to motivate participants.
"Actually, we wanted to do the registrations of our participants and see the current list of participants for the organizer. But it works very well, but unfortunately our crew members and crew chief all want to see publicly who comes to the training sessions. The motivation to participate is greater if it is clear who has already registered. But since only the organizer can see this, we had to switch this function off again" Steiner. The following images shows the way they wanted our registration system to be.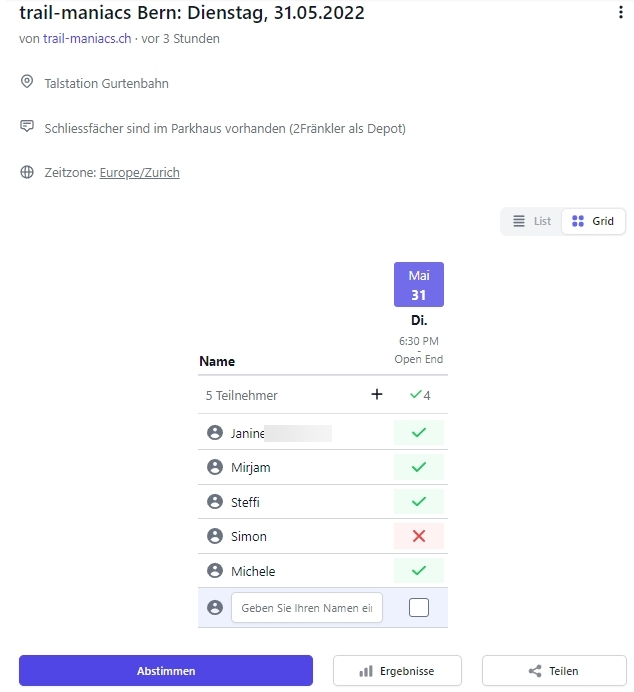 While speaking about the Calendar, he stated that his members are enjoying it and enthusiastic about it and also thanked our support team for their useful tips and recommendations.
The view is great and many members are enthusiastic about the calendar. We will continue to use it like this, but only with a few modules. But I would like to thank the great and competent support, which has always helped me. Maybe your developers can also integrate the functions for non-php professionals in the settings tabs. Then I would like to use several modules again.
We consider ourselves fortunate to have clients like Trail Maniac. Each of our clients is precious to us and we believe in creating an unbreakable bond with our customers. We are thankful to Trail Maniac for choosing us and promise to be there for you always.