WooCommerce is one of the leading eCommerce solutions that is exclusively designed for WordPress websites. It has more than 4 million active installs and a huge number of satisfied online store owners.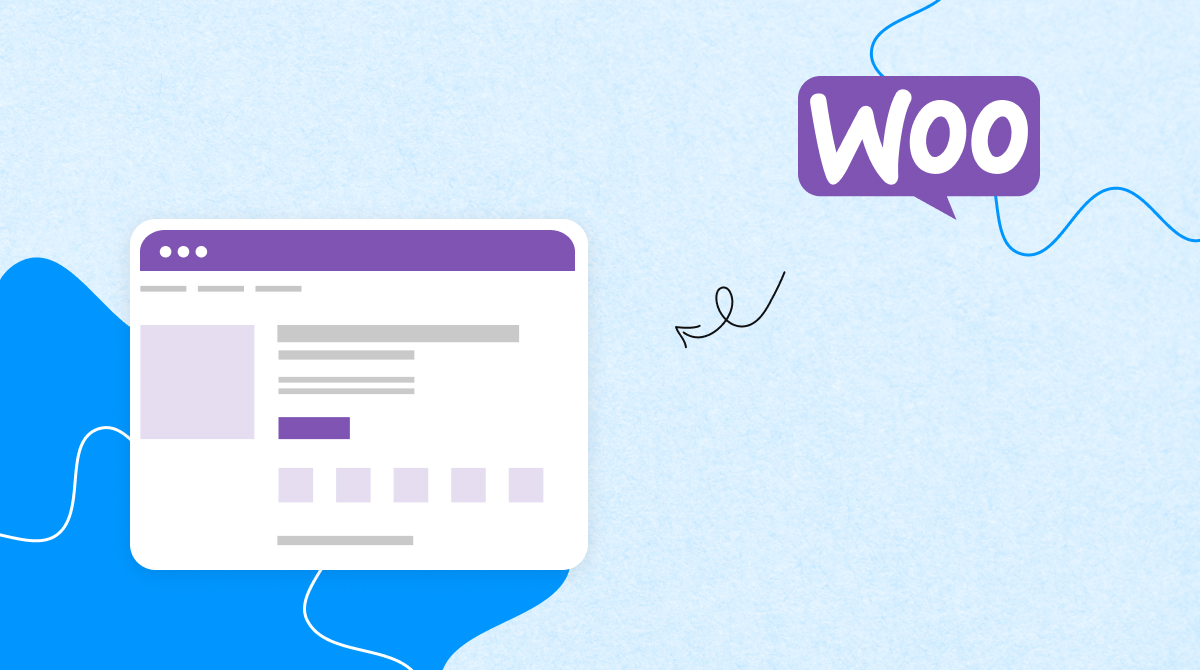 As per research, almost 28% of all eCommerce stores are based on WooCommerce. If you too are planning to take your business online through your WordPress site, you must read this article entirely to find out why WooCommerce can be a great solution for it.
Before exploring the complete guide to WooCommerce for beginners, let us first introduce you to WooCommerce in detail.
What is WooCommerce?
If you have a WordPress based business website to sell your products and services, you must be aware of the term WooCommerce. WooCommerce is nothing but an eCommerce software that simplifies the process of selling products and services online for business owners. It is one of the most popularly used eCommerce platforms that is preferred by businesses of all sizes.
WooCommerce is created as a WordPress extension which is currently holding the position of the most popularly used website builder in the market. It is used to build a full-fledged eCommerce website with the shopping cart functionality.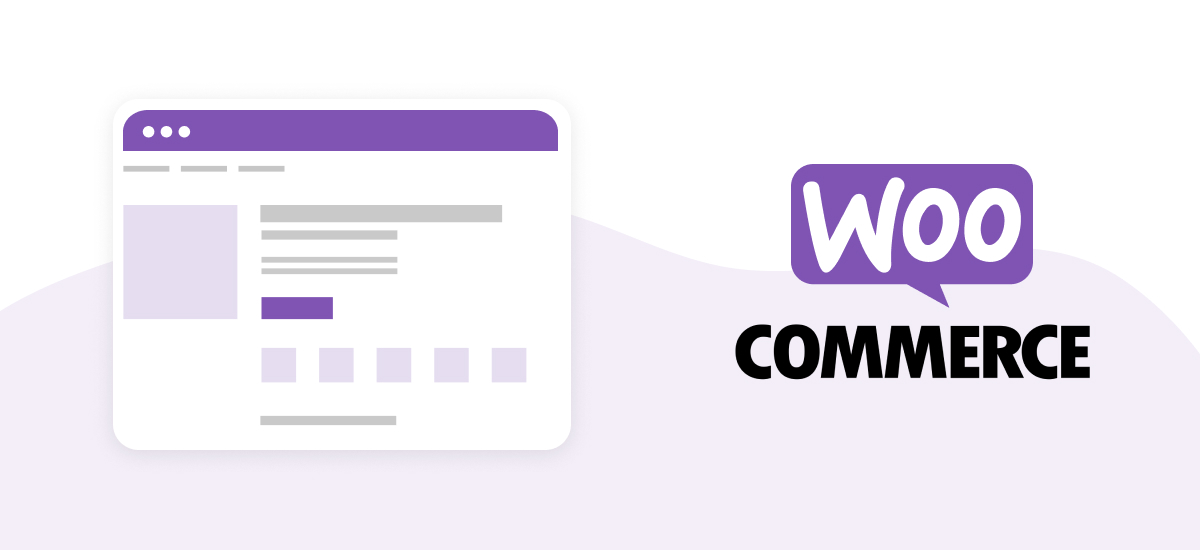 Being an open-source platform, it is absolutely free to download but you do need to pay for the domain name and hosting service to create your WooCommerce based ecommerce website. In this WooCommerce tutorial you will find out how you can set up your own WooCommerce based website and some of the popular WooCommerce based plugins that you can use.
Here are some of the main reasons why WooCommerce can be the best solution for your WordPress website.
Why WooCommerce is the best choice for your eCommerce Website?
WooCommerce has empowered almost 28% of total online shops which is huge. The best part about WooCommerce is that it helps you create a basic eCommerce shop without any cost and also lets you add any additional feature or functionality on your website.
WooCommerce is not only a free platform which anyone can use but it also gives the entire control of a website to its owner.

WooCommerce does not include the licensing fees in its pricing structure which signifies that you can create an unlimited number of eCommerce sites.

As it is an extension of WordPress, you can utilize the advantages of all the powerful features that WordPress offers.

Besides WooCommerce based addons, thousands of other WordPress plugins can also be added to your eCommerce site for additional features.

One of the biggest advantages of WooCommerce is that it supports multiple payment gateways which makes transactions easy for eCommerce site owners. By default it comes with Stripe and PayPal.

It offers a huge array of designs and layouts for your eCommerce sites.

It is so easy to use that even a person with little technical knowledge can also use it.

SEO friendly.

Quality support from the community.

It also ensures payment security.
For all these advantageous features, WooCommerce has become one of the most desired platforms for eCommerce website owners.
WooCommerce Payment Gateways
A payment gateway refers to a platform that helps you receive payments from your buyers. You can simply avoid the financial and legal trouble that it takes to process the money yourself by relying on a third party payment that will do everything on your behalf.
When it comes to an online store, having an efficient payment solution is crucial. Such payment solutions need to be convenient, secure and trustworthy for the customers.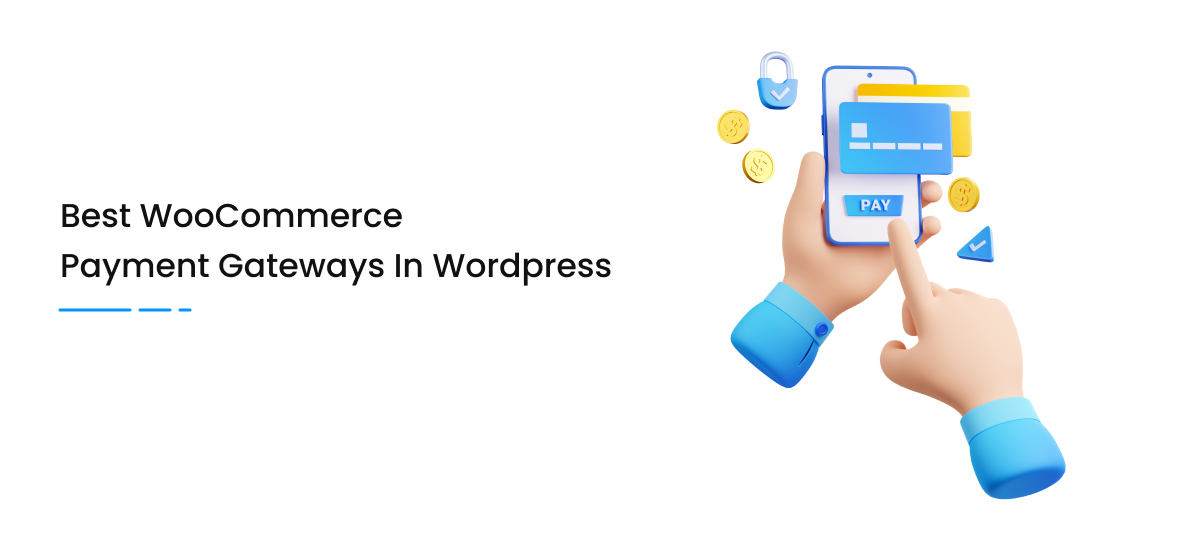 WooCommerce fulfills all these criteria and offers a huge list of payment gateways to make the payment process easy for both sellers and buyers. Here we have mentioned 7 best payment gateways in 2023 that WooCommerce supports.
We have found almost 80 WooCommerce extensions in payments and handpicked 6 amongst them.
Stripe:

It is one of the most popular payment gateways that supports both credit and debit cards. Stripe can be accessed by more than 45 countries and it allows transactions in 135+ currencies. Users can take the advantage of Stripe with any WordPress subscription or membership plugin.

Amazon pay:

It is mainly known for its security measures. Buyers can easily make payments with the data that is already saved on their Amazon account.

PayPal:

The third in our list is paypal that supports more than 100 currencies. It also offers fraud detection facility along with instant access to funds.

Square:

Just like other WooCommerce payment gateways Square is suitable for all types of businesses. It supports online as well as in-person transactions and offers many other payment facilities.

Authorize.net:

It offers a smooth checkout process for customers using credit cards. It can be accessed in countries that include the United States, Canada, United Kingdom, Europe or Australia.

Alipay:

It is one of the best options for those sellers who deal with international customers. Though it is mainly used by Chinese buyers, the payment gateway is available in more than 200 countries.
The above mentioned payment gateways are very popularly used but to know which is the best among them, you need to consider a few facts that include the transaction fees, user experience, recurring payments, other charges and also availability in different regions.
Taking all of these facts into account, we would tag Stripe as the best among them for woocommerce.
Now that you know about WooCommerce payment gateways, let us introduce you to the WooCommerce plugins.
WooCommerce and WP Event Manager
WP Event Manager is a WordPress event management plugin that has more than 35 premium extensions to help event business owners conduct and manage their events online with ease. It supports WooCommerce for all its transactions. In addition to that it offers plugins like:
Sell Tickets:

The plugin transforms an ordinary event website into a ticket selling platform where users can receive their payments through WooCommerce from their customers.

WooCommerce paid listing:

The plugin helps users by monetizing their events website.

Stripe Split Payment:

The plugin helps an events website owner by distributing the event ticket revenue between the event organizer and the website owner automatically through Stripe which is one of the most popular payment gateway supported by WooCommerce.
We hope that this article will help you know WooCommerce better and why it is trusted by so many business owners for their eCommerce websites.
Frequently asked questions about WooCommerce
1. Is WooCommerce free?
Technically WooCommerce is a free WordPress plugin. However to create a WooCommerce based eCommerce website, you need to pay for your website host, domain name, WooCommerce theme, designs SSL certificate and additional plugins.
2. How many products can I sell with WooCommerce?
The answer to this question is unlimited. WooCommer allows users to sell unlimited products but users need to be careful about their website speed and overall performance in case of a huge number of products.
3. How many WooCommerce plugins are there?
WooCommerce offers almost 60000 plugins but when it is about growing your eCommerce store WooCommerce, you have an endless number of opportunities.
4. Can I use multiple payment gateways on WooCommerce?
The answer is yes. WooCommerce offers the facility to use multiple gateways. It is also a healthy option for your eCommerce website because all your buyers might be using only Stripe or Paypal and that is why it is better to give them options.
5. Does WooCommerce have a default payment gateway?
Yes, WooCommerce has a default payment gateway which is named WooCommerce payments. However it is a premium extension of WooCommerce which means you need to pay for it and it is not covered in the core plugin.