Musical concerts are one of the most sought-after events in which ticket sales are expected to be high. However, selling all the tickets and that too before the concert is a challenge that every concert organizer faces.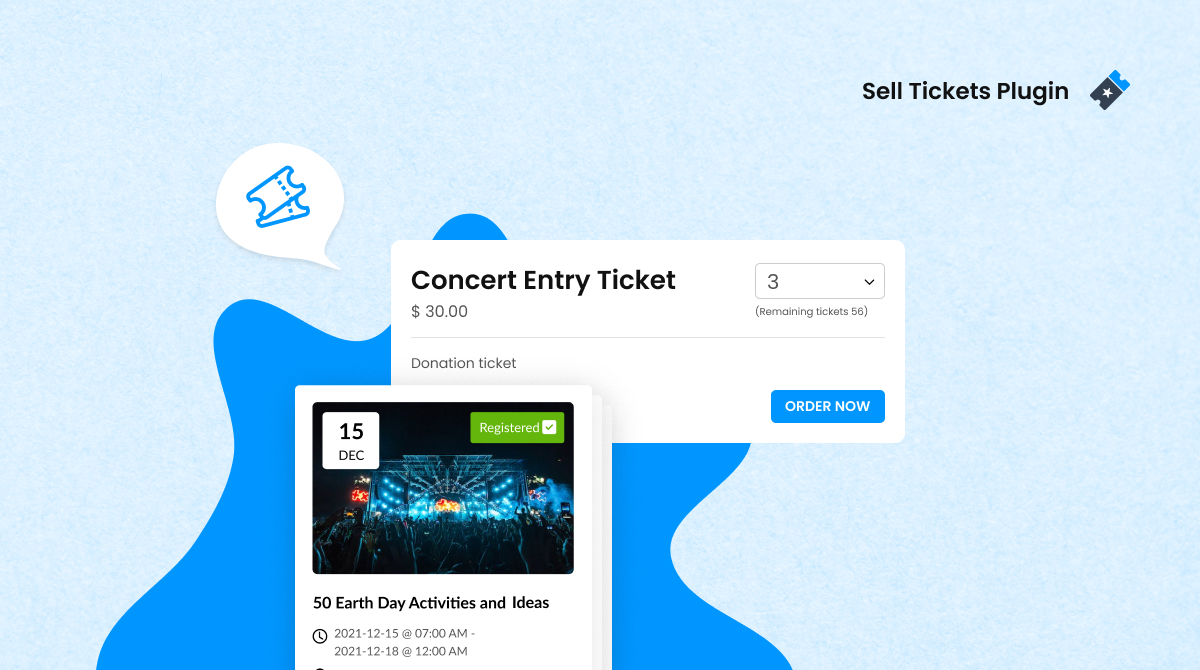 Gone are those days when fans used to wait for hours in long queues to purchase tickets of their favorite stars. Today the entire process is run online which signifies that event organizers sell tickets online. People now open up their mobile phones or computers to book their tickets for concerts.
The growing trend certainly makes it essential for every event organizer to make their concert tickets available for buyers online. In simple words, they need to sell tickets online.
If you too want to efficiently sell event tickets with WordPress, this article is for you. In this article, we have shared some of the most useful ways of selling concert tickets online with WordPress.
Why choose WordPress to sell tickets to concerts online?
When it comes to selling tickets to your concert online, nothing can beat the convenience of a WordPress website. It lets you take full control over your ticket sales along with its pricing.
Find out the reasons why WordPress makes the best choice for you to sell your concert tickets online:
No third party reliance.

Various plugins to fulfill all your ticket selling requirements.

Customization options.

Easy to set up.

Easy integration with popular payment gateways.

Fast and secure payment method.

Better user experience.

Sales data analysis and more.
How to Sell Tickets to a concert online with WordPress?
Follow the below mentioned steps:
Step 1: Create a WordPress website
It is obvious that to sell your concert tickets online, you need to have a dedicated WordPress site. You can skip the step if you already have a WordPress site.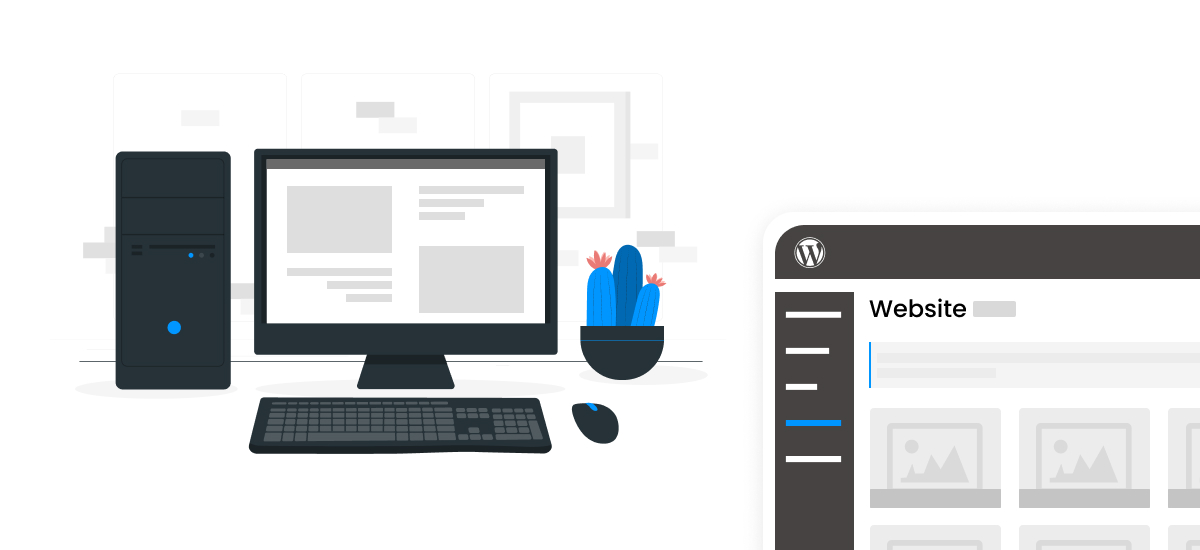 WordPress is a free platform but you need to pay for a reliable web host and WordPress plugins like Registrations, Sell Tickets etc to add ticket selling features to your site.
Make sure the website you build is supported by a free SSL certificate.
Step 2: Install WP Event Manager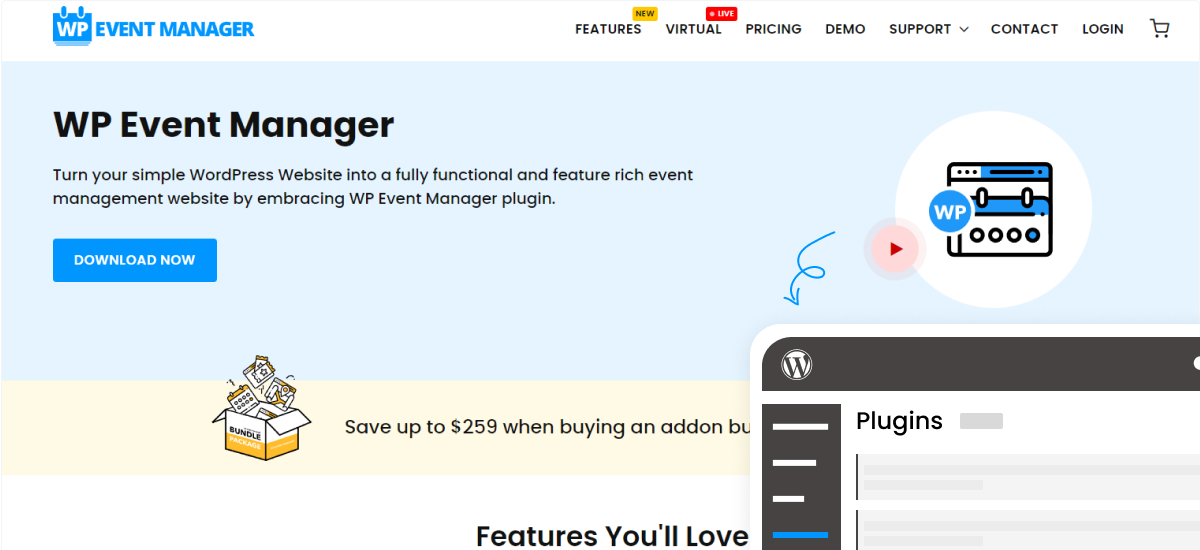 After creating a WordPress site to sell tickets to your concert online, you need to install a suitable plugin to add the ticket selling feature to it. We recommend WP Event Manager as it is one of the leading WordPress event management plugins that lets you convert your ordinary WordPress site into a ticket selling platform.
The plugin is super easy to install. You can install it both automatically and manually. You can find a detailed installation guide here.
Why WP Event Manager?
Find out why we recommend WP Event Manager for your concerts:
Easy to use.

Packed with useful features.

Quality support.

A long list of addons including ticket selling addons.

Simple coding structure.

Highly customizable.

Affordable pricing structure.
WP Event Manager premium plugins that you need to sell tickets to a concert with WordPress:
First, you need to purchase the addons from WP Event Manager's official website. Here it is to be mentioned that the core plugin is free. You only need to pay for the premium ones.
Keep in mind that to use any of the premium plugins of WP Event Manager, you need to make sure that you have the core plugin installed in your system.
Premium addons are available in bundles and individually. If you want to add more additional features to your WordPress site, you can certainly go for the bundles as they are more affordable than purchasing addons individually.
As registration and ticket sales both go hand in hand, it is better to have both the plugins for successful ticket sales of your concert.
Take a look at the key features of the Event Registration plugin:
Customizable registration form.

The freedom to set the maximum number of registrations.

Facility to track registration status.

Well-organized and detailed registration dashboard.

Registration confirmation emails and more.
Discover the plugin now!
Key features of the sell tickets plugin include the following:
Multiple ticket types: paid, donation and free.

Event Tickets are shared through emails to the buyer that they can print them whenever they want it.

A detailed ticket dashboard.

Detailed report on ticket sales to get a clear picture of your concert's success.

Multiple and secured payment options with WooCommerce integration.

Useful ticket sales insights to help you measure the success of your concert.
Find more such Sell Tickets features, explore the plugin.
Step 3: Create an event on your website with WP Event Manager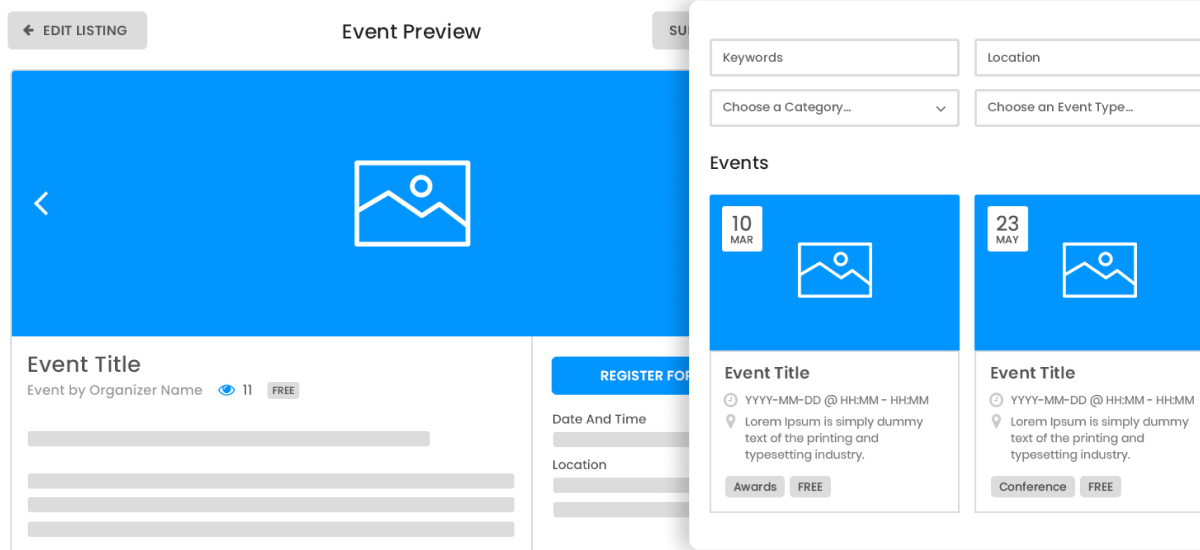 To sell tickets with WordPress, you need to add your concert as an event to your WordPress site. It is easy to create an event with WP Event Manager as it offers the frontend event submission feature. You can easily create an event with the following steps:
Create a new page for your concert.

Create your account.

Fill up the event submission form with your concert details.

Add organizers details.

Preview your concert details before publishing it online.
Get detailed information on adding your first event with WP Event Manager here.
To spread your concert awareness among your target audiences, you can also use the Event Calendar plugin from WP Event Manager that helps you display and highlight the date and details of your concert on your website through an interactive calendar. The best part about the plugin is that you can categorize your events based on its nature to make it easy for your audiences to find it.
Step 4: Manage Registrations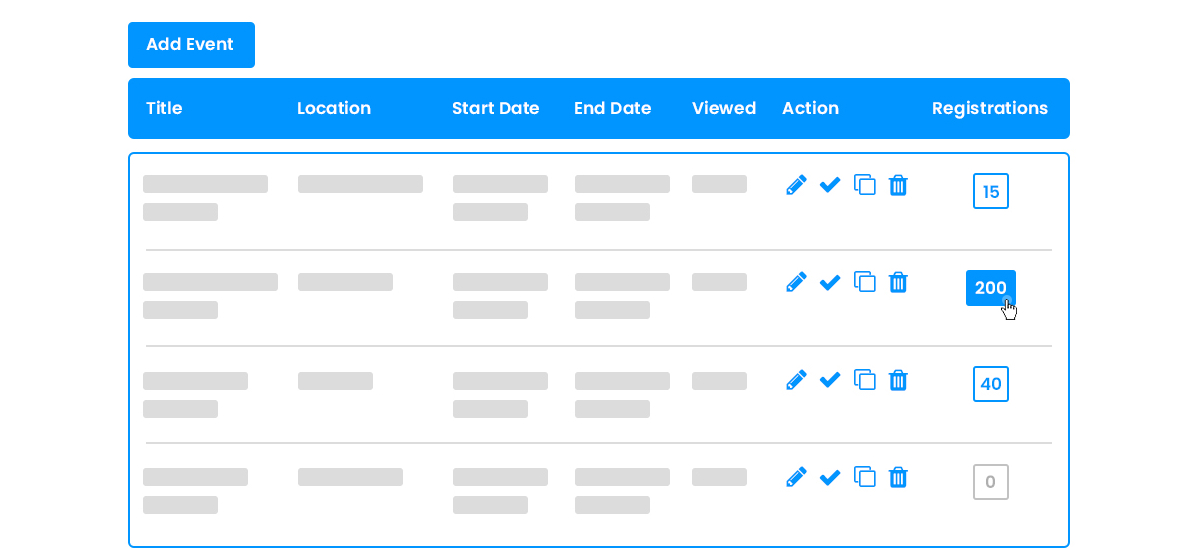 As mentioned earlier concerts are popular events and if you promote them properly you can expect a heavy flow of registrations. To manage such events with bulk registrations, the Event Registration plugin can be of great help.
Once you install the plugin, you are ready to work with the plugin. The plugin is all about a customizable registration form that is mainly used to gather information about your attendees.
You can add edit and delete registration form fields as per your convenience.

The next step is to make changes to the Registration Settings section as per your preferences and requirements.

The registration system not only makes it simple for you to accept and manage registrations but also for the interested attendees who register themselves for your concert.

The My Registration Dashboard is a special feature for your registered attendees who can access the details of the events they have registered for.

In addition to that, users can easily access and manage the registration status of each attendee as per requirements.
To know more about the steps to perform the above mentioned tasks, check out the knowledge base page of the Event Registration plugin.
Step 5: Sell Tickets to a concert with WordPress
The Sell Tickets addon is the best choice to sell concert tickets online with WordPress.
After purchasing and installing the plugin you can start working with it.

At first you need to decide what type of concert tickets are you going to sell among paid, donation or free.

Then add your preferred type of tickets on your website.

Make changes as per requirements in the ticket settings section.

Then set up the order summary page which displays the details of a purchased ticket.
The Sell Tickets addon offers WooCommerce integration which makes the ticket transaction process super smooth and secure.
To know the steps of performing various tasks with the Sell Tickets addon, explore the Sell Tickets knowledgebase section.
With the Sell Tickets addon, you can also.
Track the number of concert tickets you have sold along with their types.

Monitor the registration dashboard.

Get useful insights on ticket sales that also will help measure the success of your concert.
Your ticket sales can also be an indicator of your event's success. You can read our previous article on "5 Useful Ways to Measure The Success Of Your Events".
To know about some useful tricks to increase your concert ticket sales, you can also go through another article that we have written that is "5+ Amazing Ways to Sell More Event Tickets Conveniently".
Wrapping up
Selling tickets to a concert online needs the right tools like Sell Tickets and Event Registrations to be successful. In addition to that, multiple payment gateway options for the convenience of your attendees is also important. All these requirements are covered by the sell tickets addon. Whether you are hosting a concert or any other type of events, ticket sales remain the most important part of it.