5+ Amazing Ways to Sell More Event Tickets Conveniently
Event management itself is not a child's play and when it comes to the matter of selling off event tickets, it often gives organizers sleepless nights. Every event organizer aims to bring as many people as possible in their events but not everyone becomes successful in their attempts. If you too are into the events business who wants to increase his ticket sales fast, you must read this article where we have unveiled some of the very effective ticket selling strategies to help you boost your event ticket sales.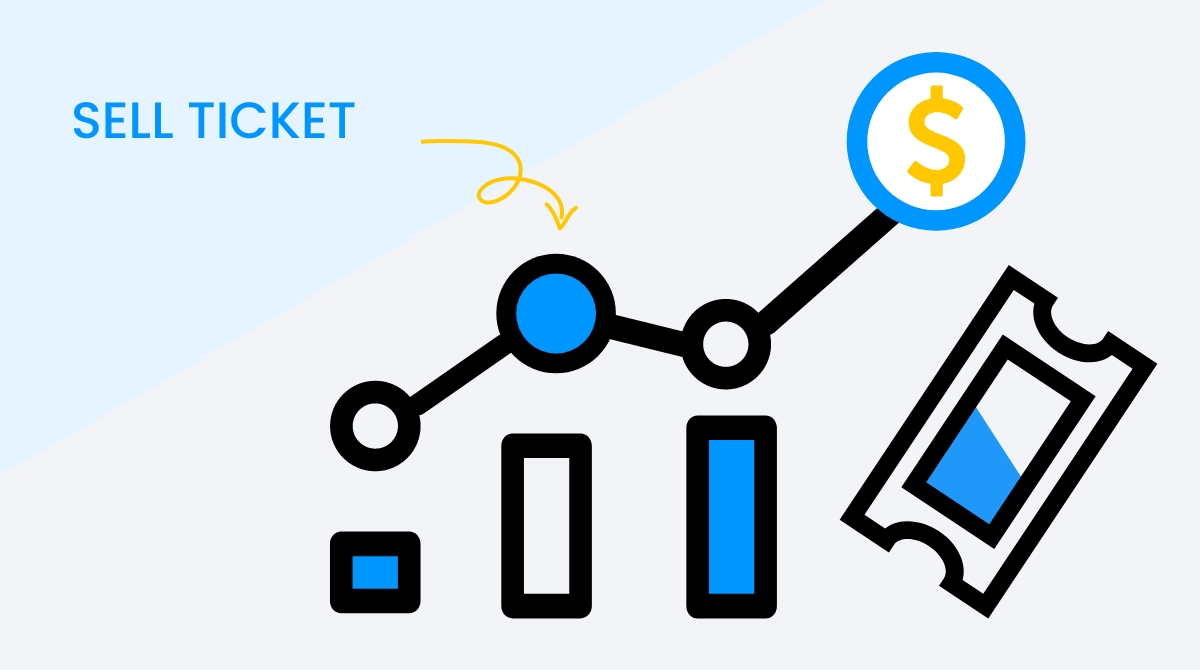 Before diving into the ticket selling strategies, you must be aware of the things that could drag down your ticket sales and avoid them as much as you can.
Here are the three common mistakes that can slow down your ticket sales
Following the wrong pricing strategy.

You do not pay much attention to your competitors.

You do not utilize the time between the first announcement of your event tickets sale and the time before your event. These are the times when ticket sales increase the most but that does not mean you will be quiet in between.
Avoiding these mistakes can take you a step closer to improving your event ticket sales.
Selling tickets is an art, based on effective and powerful strategies. Some of the useful strategies are mentioned below that are sure to help you in selling more tickets for your events.
1. Follow a good pricing strategy
Adopting a good pricing strategy is essential to set the right value for your event tickets. Always keep in mind that if your event tickets prices are too high, no one will prefer to purchase it. On the other hand, if they are too low you won't be able to cover up your investments.
You must fix the minimum price of your event tickets considering the expected number of attendees and the total expense of your event arrangements.
In addition to that it is also good to keep your eyes on the competitors that conduct similar events. Check if their ticket prices are higher or lower than what you have fixed for your event.
Other factors to consider before setting a price for tickets are,
If you are offering something unique that your audience would not get anywhere else.

If you have a celebrity speaker or performer in your event.

If you already have built a good reputation in the market.
2. Offer early bird pricing and sell tickets on a scarcity model
Offer at least two different kinds of ticket pricing; one is for the early birds and other is for the regular ones. Prioritize early birds by offering special discounts on your tickets for them.
This encourages people to book their event tickets faster. It also creates a sense of urgency among people as those who are interested would always want to be in the category of early birds.
You must try to highlight the difference in ticket prices for early bookings and regular bookings.
Apart from this, you can also update your target audience about the number of available tickets to indirectly ask them to book fast before they get sold out completely.
3. Reward last years attendees
If you conduct annual events, then you must inform your last year's attendees about the next one. Always remember that the attendees of your previous events are your best supporters and they would definitely be interested in purchasing the tickets of your next event.
You can express your love to them by offering some additional discounts on the actual ticket prices when they purchase the tickets.
You can also adopt the email marketing strategy to send the regular updates on your upcoming events and to keep in touch with them. When it comes to email marketing, it is better to rely on a WordPress plugin like Alerts from WP Event Manager to send consistent alert messages to your attendees to update them about your next project. The biggest advantage of the plugin is that it gives your attendees or visitors the option to choose if they want to receive regular updates for your future events.
4. Issue different types of passes
You should also think about the people who are interested to join your event but would not be able to attend the entire event for some reasons. There might be time issues for some or for some the cost of your event ticket becomes a factor. Keeping these people in mind you can issue different kinds of passes such as students pass, keynote pass etc and make your tickets available for everyone.
5. Use referral program
Reaching out to new people to spread your event awareness is not as simple as it sounds. A lot of organizations spend a hefty amount of money to reach their audience. You can also do it with a minimum budget by utilizing your existing customer as a great marketing tool.
Announce referral rewards to your existing customers to spread your event awareness among their friends and family. You can offer a certain percentage of discount to the customer on the ticket prices for referring your event to his or her friends.
6. Sell your tickets online
If you are still not utilizing the digital platform to sell your tickets then you are missing a major part of the target audience in the ticket selling process. There are various ways you can sell your event tickets online. You can read our blog on how to sell event tickets online to get all the details in this area.
Before gearing up to sell tickets online, you need to check the following things,
You need to ensure that your site holds a good rank on Google search for which you must have good SEO strategies.

You must be well-prepared with effective plans for your email marketing campaigns.

Make sure you have a social media presence so that you can sell tickets over there as well.
7. Use a good quality ticket selling plugin
If you own a WordPress Website then your online ticket selling efforts are incomplete without a good ticket selling plugin. This is because having a good online selling strategy is not enough, you need to streamline the entire process for you and your customers as well and this can only be done with a good ticket selling plugin like Sell Tickets offered by WP Event Manager.
WP Event Manager's Sell tickets add-on not only allows you to sell your event tickets but also lets you track them and receive payments seamlessly through WooCommerce.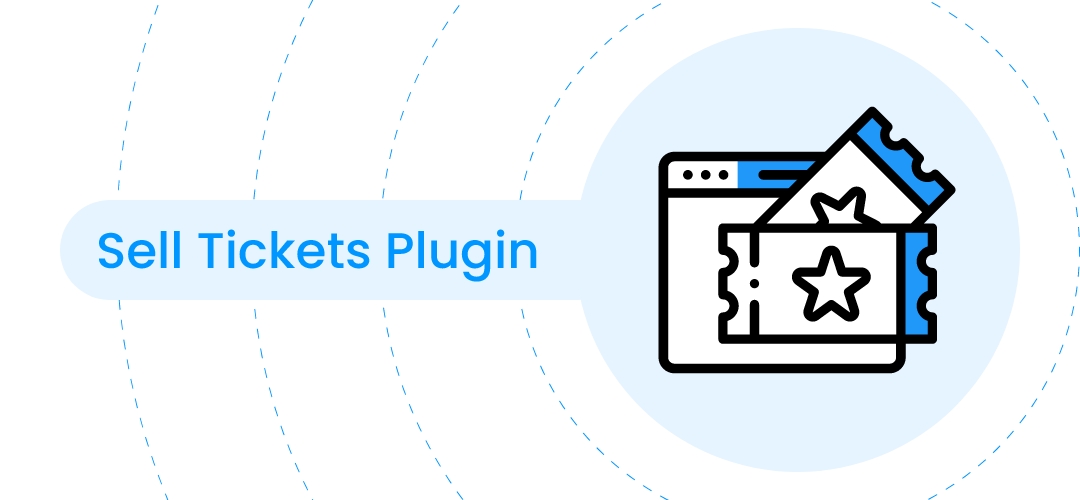 Why you should use the Sell Tickets add-ons to sell your event tickets online?
Multiple-level pricing facility that allows you to add tax on ticket sales.

Get multiple secured payment gateways with WooCommerce integration.

Offer different types of tickets like donation, free and paid.

Send event tickets to your attendees digitally through mails in PDF forms.

Lets you offer an order-summary to your attendees before the final check out that contains all the necessary ticket details.

Customizable ticket registration fields.

Detailed dashboard for registered users and more.
The features are simply endless, to explore all of them you can visit our Sell Tickets add-on page.
8. Switch to tiered pricing
The term tiered pricing refers to offering different types of tickets with different price tags based on which interested people will purchase the tickets. For example adding a VIP ticket to your events means people who buys this ticket can avoid waiting and standing in long queues and regular tickets for those who look for affordable alternatives.
You can also add additional charges for the front row if a popular band or a celebrity speaker or performer is going to grace your events.
The biggest benefit of tiered pricing is that most of your target audience will attend your events due to the affordability of tickets. At the same time you can earn good revenue from those guests who will be convinced to pay more for the facilities you offer them.
9. Offer discounts wisely
Rewards and discounts always attract people but you must be wise enough to fully utilize the power of discounts and other offers.
Try offering discounts as rewards to different client actions. For example, you can announce special discounts to your attendees for referring your events to their friends and family.
You can also charge less for your tickets to the members of your community or forum if you realize they would like to attend events that you are conducting.
Apart from that, you can also reduce your ticket prices for those who are going to join your events from far away. Attaching a drinking voucher can also be a good idea to encourage combo purchase.
You can select your discounting strategies based on your requirements but make sure you make everything clear to your customers.
10. Promote your events
The overall ticket sales highly depends on the way you promote your events. This is because it is the only way to reach the maximum number of target audience. There are different ways to promote events online and offline. Promoting events on any platform requires proper strategies to obtain the expected results. When it comes online promotion you have many options like
Posting advertisements on social media platforms.

Email marketing.

Using your landing page.

Hosting contests and more.
Similarly offline promotion method includes,
Word of mouth promotion.

Printed advertisements.

Flyers.

Posters and more.
You can use all of these methods to reach out to your target audience.
Conclusion
Ticket selling is one of the biggest concerns of every event organizer as this is a major source of revenue for them. Following effective ticket selling plans and methods like setting up the ticket prices wisely, offering rewards for different customer activities, utilizing social media platforms and email marketing etc. can be extremely helpful in this matter. However, to simplify the entire process you can always rely on a quality WordPress plugin like Sell Tickets that automates the entire ticket selling episode and offers a satisfactory ticket purchasing experience to your attendees.
We hope that the above mentioned tips on event ticket selling strategies will help you boost your event ticket sales significantly. Let us know if we have missed any points here and also which one do you think will be the most effective ticket selling trick according to you.