Good event marketing tools highly enhance the event marketing efforts of event managers. If you are in search of some effective event marketing tools for your upcoming events, you are at the right place.
As the market is flooded with event marketing tools, you might get confused about which one to choose for your events. Don't worry we are here to help.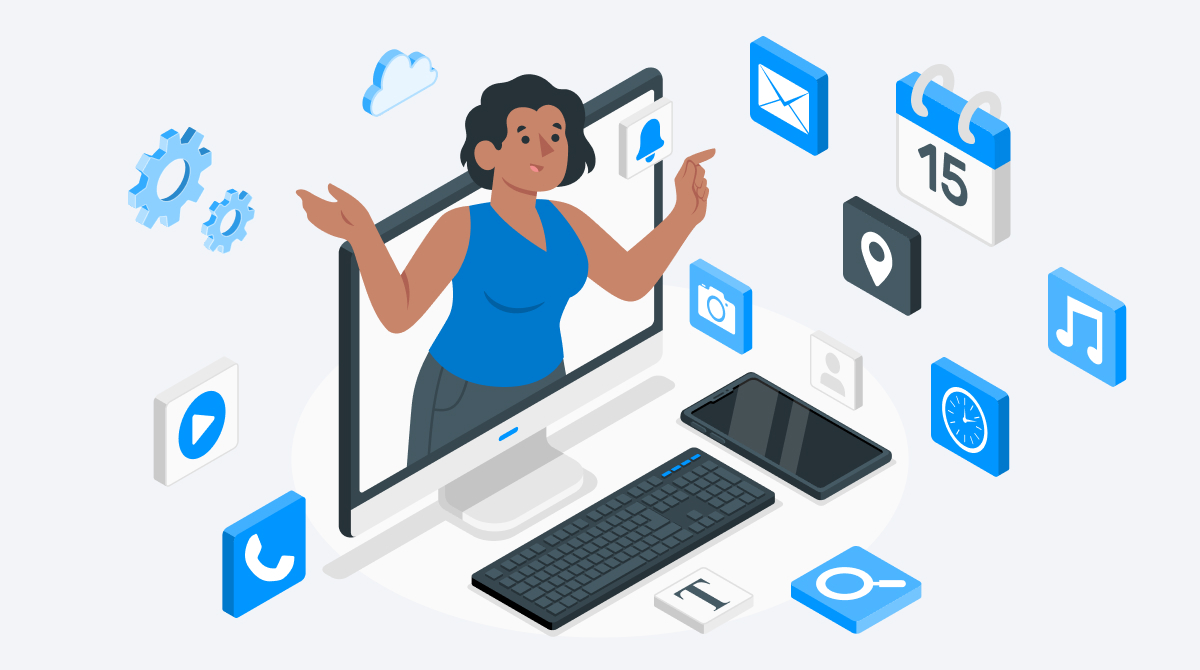 In this article, we have picked up five useful event marketing tools that you can utilize for your upcoming events to maximize your audience reach.
4 main reasons to use event marketing tools
While selecting suitable marketing tools for your events, you need to keep your business requirements in mind. Here are the reasons why event marketing tools are used.
1. Gather attendee information
Gathering attendee information is extremely important to understand their likes, dislikes and to offer personalized content to them. The attendee demographics help event marketers strengthen their event marketing strategies, retarget ads and do more.
If you want to know about how you can collect and manage attendee data for your next event, you can read our previous blog "How to manage attendee data safely?"
2. Sell tickets and registrations
Marketing tools like social media and others have the ability to increase your ticket sales and number of registrations to a great extent. These tools help organizers reach out to the maximum number of their target audiences and encourage them to take part in the event.
3. Boost audience engagement
An efficient event management software gives event organizers the scope to engage their attendees before, during and even after the event. With pre-event promotion, it helps create excitement among the attendees which always encourages them to take part in event activities during the event. You can stay in touch with your attendees even after the event through post event polls and surveys.
4. Stay organized
A few marketing tools like Zoho bridges the communication gap among the people of an event team. This lets them easily work on their event including its ticket sales, registration, promotion and maintain a healthy workflow.
Top five event marketing tools to use for your upcoming events
1. Canva
Canva is an amazing graphic designer tool that instantly transforms an event organizer to a graphic designer. The drag-and-drop page builder comes with more than thousands of templates which helps even a beginner to build highly professional and creative event posters, flyers, banners, mobile apps, social media advertisements and more.
The pro-version of Canva comes with more exciting features with a payment of around $10 per month.
Here are the things that the pro version of Canva allows you to do:
It offers an endless number of stock photos, videos and audio files.

A brand kit is provided to the users of Canva that includes fonts, colors and logos.

Users can also unlock various premium designing tools to add animation, remove the background and more to their posts.

Canva also allows users to collaborate with their team members.

An unlimited number of files can be saved in the cloud with Canva.
2. Hubspot
Hubspot is one of the most powerful marketing tools that is often preferred by event marketers to enhance their marketing efforts and build a great relationship with their customers.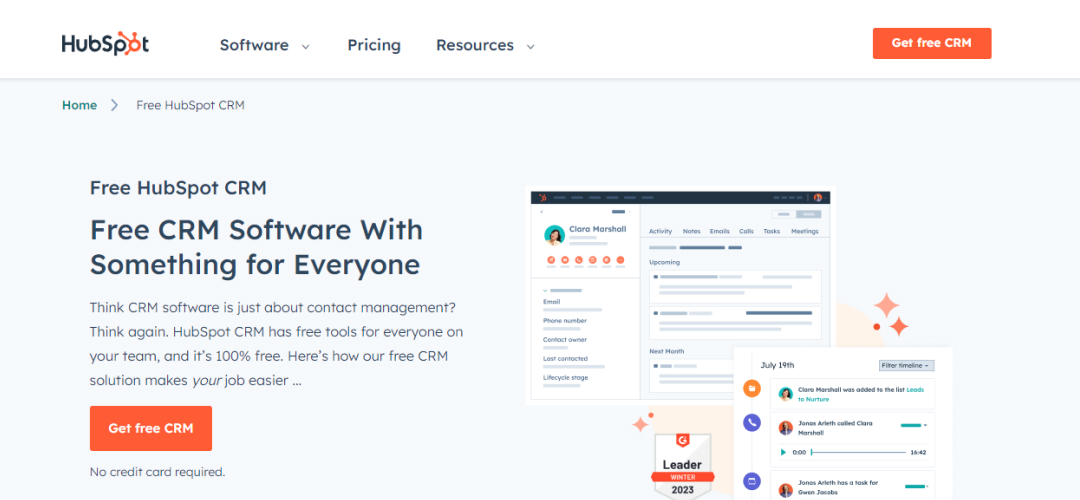 Hubspot offers several tools to strengthen email marketing, content management and customer service to help event organizers achieve all the customer experience targets.
The marketing platform is known for its flexibility as it can be used by event teams of different sizes. It has an upgrade-as-you-grow model that allows its users to begin with the free version and make payments for only the additional features that they need.
Here are the things that event marketers can get in the free version:
Email marketing facility.

Tracking website traffic.

Conversion and more.
The Paid version includes the following advanced features:
Lead generation.

SEO service.

Marketing automation.

Multi-touch revenue attribution.

Customized reporting.
3. Social media platforms like Facebook
Social media is an inseparable part of event marketing as a major part of the world population can be found there. That is why it is one of the most useful channels for reaching out to your target audiences, spreading brand awareness and boosting registrations.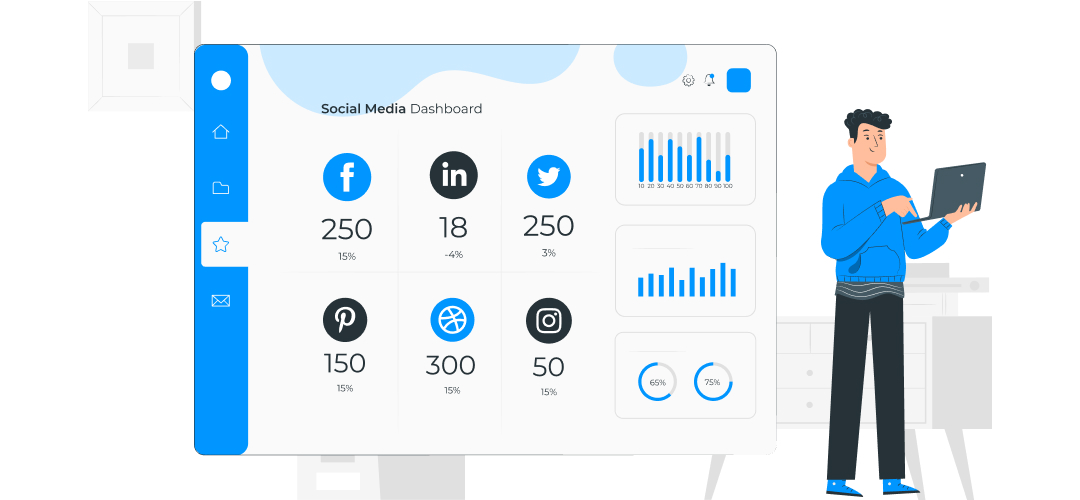 One of the biggest advantages of social media channels is that they allow you to promote your events for free. A viral post on popular social media posts like Facebook works more effectively than a perfectly planned paid social media ad.
Another advantage of using social media platforms as a marketing tool is that you can meet all types of people here including different age groups. So you need to select a platform where you can find your target audiences easily. For example if your target audiences fall under the mid age or old age group category, you can go for facebook instead of instagram or TikTok.
To explore more ideas on how you can effectively market your events on Facebook you can read our previous blog "How to promote events on Facebook: A complete guide."
4. Google Analytics
It is important for every event organizer to know about their target audiences so that they can provide personalized event experiences. Google Analytics can be extremely helpful in this regard as it provides useful insights on your events including audience engagement that lets you as an organizer understand what your audiences liked the most and on which part of your event content you need to work on.
Google Analytics lets you know about the following things:
Your website registration page views.

Detailed knowledge about your WordPress site visitors.

Measure the impact of your email campaigns.

Track conversion rate and more.
This helps you improve your marketing strategy and also attract more attendees to your events by maximizing your marketing effort.
5. Slack
Slack is another useful event marketing tool that you can fully utilize to promote your upcoming events. It can be used as an amazing tool to keep everyone in your event team along with your target audiences and attendees connected to each other.
You can create separate groups for your event team and customers or attendees on Slack.

Your attendees can share their queries related to your event and your team can instantly answer them.

You can also share the details of your upcoming events on slack channels where your attendees and target audiences are there.
WP Event Manager is a comprehensive event management solution that is enriched with some exceptional event management features. Starting from building an event calendar, managing registration and ticketing to promoting your event it offers addons that provide solutions to every event management need.
As we are discussing event marketing tools here, let us tell you how WP Event Manager helps you in this part of your event.
The event marketing addons it offers include the following:
These addons help users sync and manage attendee data and marketing emails. These marketing emails are all customizable which helps users provide personalized email content.
WP Event Manager offers its clients the option to purchase these addons individually or in bundles.
If you want to add all the event marketing functionalities to your WordPress events site you can purchase the All Events Management Pro bundle that contains all the 37 addons of WP Event Manager. It is available at a very affordable price. Discover the pricing structure now.
Wrapping up
Event marketing tools can be of great help if you choose and use the right ones for your events. Besides using these marketing tools for your event, you can turn to WP Event Manager to fulfill all your event management related requirements.
This is no rocket science behind the concept of event marketing. However, it depends on your strategy and implementation. Each of the event marketing tool mentioned over here carries a significant role in optimizing success, event attendance and the level of success.