Handling an event from the beginning to the end is something that needs skills and the support of the event ticketing websites to sell tickets. The process of event management involves multiple steps that demand proper planning and execution. One of the most challenging aspects of an event is efficiently selling its tickets.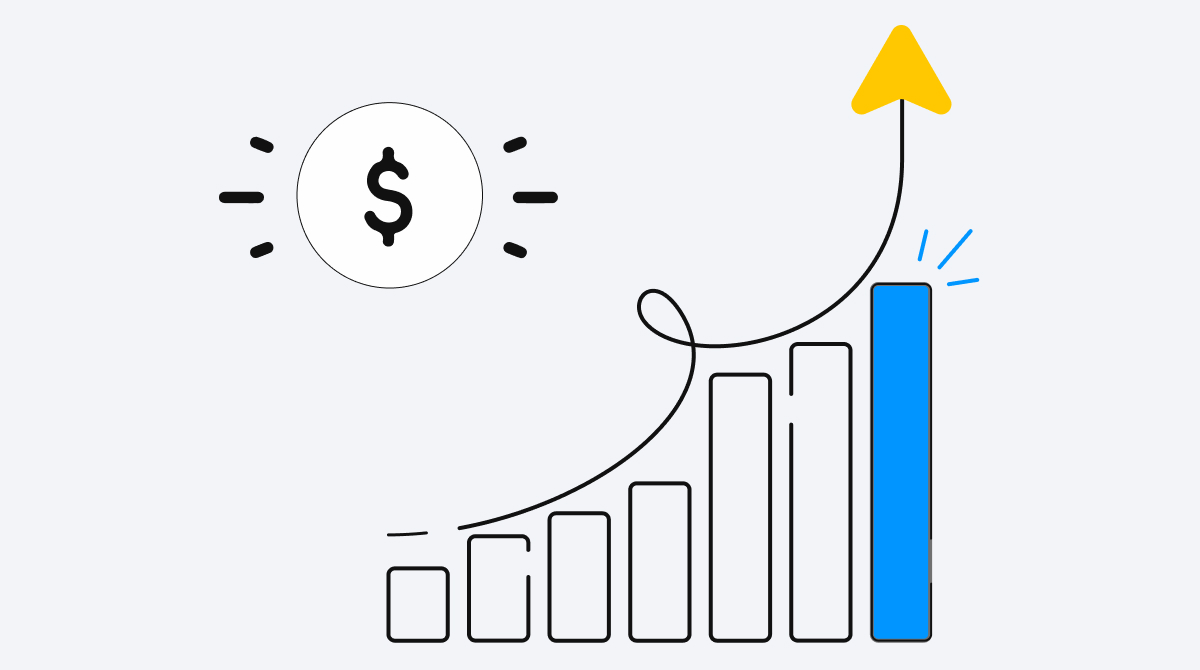 Having a great strategy to sell tickets is not enough to get through the step smoothly, an event planner needs to make sure that their attendees get a hassle free experience while purchasing the event tickets.
That sounds difficult right? It might be difficult but surely not impossible. There are several ticket selling platforms available today that make this difficult process smooth and simple for both event planners and their attendees. Each and every website to sell tickets has its own benefits. In this article, we have assembled top five ticket selling platforms that can actually help you maximize your event ticket sales and client satisfaction.
You will learn about the following websites to sell tickets:
1. Eventbrite
Eventbrite is one of the most popular event management platforms that helps users sell event tickets efficiently. It offers all the important tools that are required in this process. From small to big businesses, this platform can be utilized by everyone to sell their event tickets.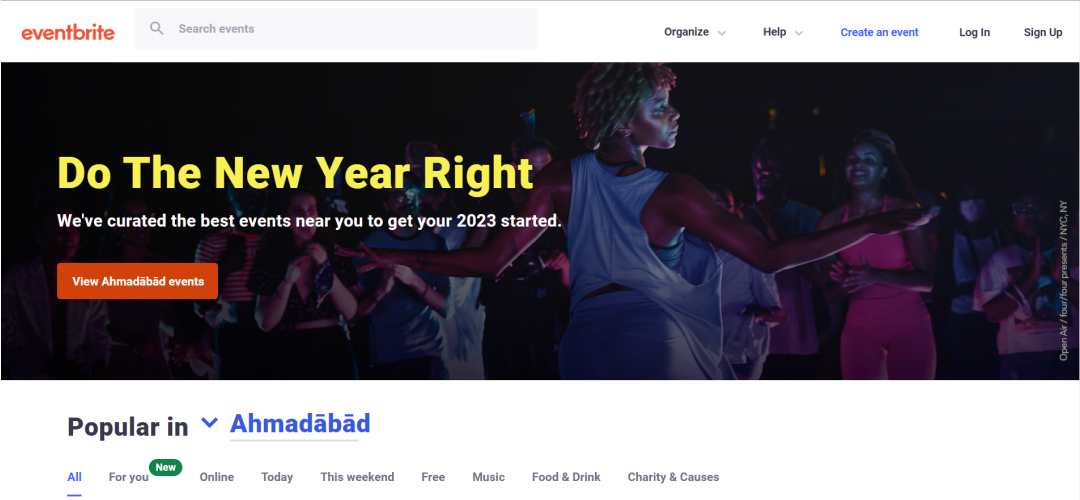 Advantages:
It gives users the freedom to create

multiple ticket

types.

It offers

QR code

that increases client satisfaction and gives your attendees a worthwhile experience.

It also allows users to expand their target

audience reach

through social media advertisements, automatic multi event ads, email marketing and more.

Users can

monitor and analyze

their sales through audience insight and report.

It provides its users with an

organizer's application

that lets them sell tickets on spot.

It offers various integrations including Zoom, Facebook Live

etc using which users can host live virtual events easily.
Price:
Eventbrite usually comes for free but its professional packages are paid services.
2. Ticketmaster
Ticketmaster is another well-known event ticketing website to sell tickets for your musical concerts, sports, art exhibitions and more such types of events. It is a technologically advanced ticketing platform that is used by a huge number of clients.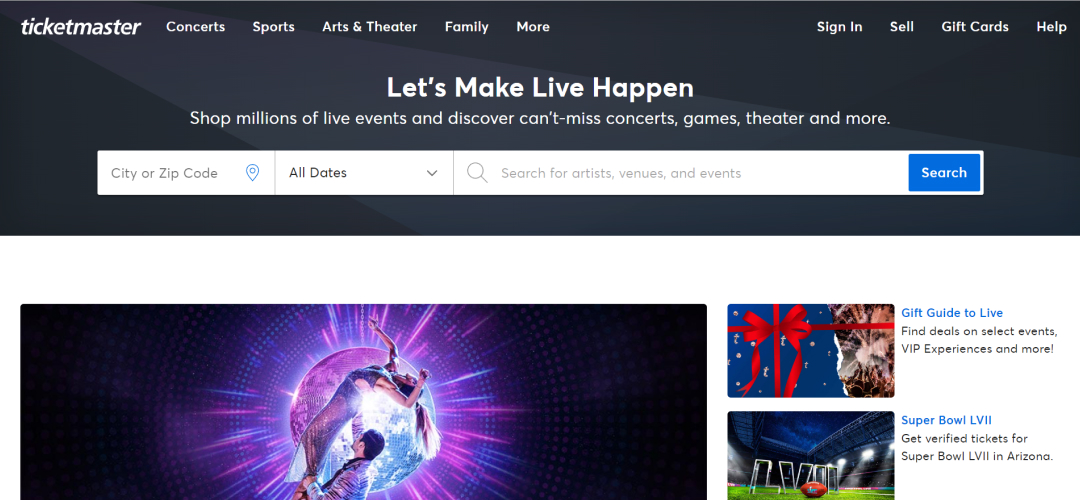 Advantages:
It highly increases your

audience reach.

The platform simplifies every step of selling event tickets.

It offers you an amazing facility to

refund your customers

in case your event gets canceled.

It also gives you access to some of the most useful tools that help you organize live events.
Price:
The expense of using Ticketmaster depends on the number of tickets you want to sell.
3.Trybooking
Trybooking is a pocket friendly ticket selling platform that is used by people globally. It allows users who belong to various industries including schools, theaters, charities and more.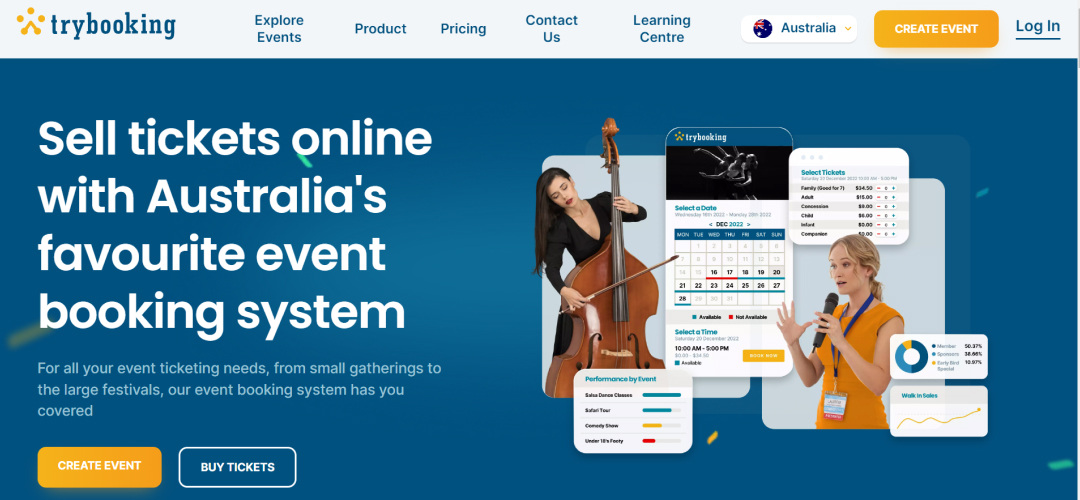 Advantages:
Trybooking allows users to

sign up for free

which they do not need any sorts of subscription.

Users can also advertise their events by adding their events in the spotlight of the ticket pages of Trybooking.

It also gives users the freedom to manage their events including the

seat allocation, registration and more

as per their requirements and preferences.

Collecting donations for your charity events is also easy with Trybooking.

To maximize ticket sales, users can encourage people with i

ncentives for early birds, VIPs and more.

It also allows you to monitor your sales through referral reports.
Price:
You do not need to bear any cost for free events. Attendees are required to pay 50 cents/ticket for paid ones while the 2.5% processing fee is charged on the organizers.
4. Eventzilla
The next in our list is Eventzilla which is a compact ticketing platform that covers almost all types of industry based solutions. Whether you are going to host an in-person, virtual or hybrid event, this platform will make the management process effortless.
Key benefits:
It offers a smooth and

secure check-out system

.

For hybrid events, it is a centralized platform where users can seamlessly perform all the tasks related to them.

It comes with a

marketing template

which you can use to promote your events and increase the number of attendees in it.

You can also add speaker profiles and make changes to each session using Eventzilla's

multi-track schedule builder

.

The custom report feature of Eventzilla lets users

track their event data easily.
The mobile application

of Eventzilla allows your attendees to get any event related data easily.
Price:
You can conduct your free events for free. The basic plan of Eventzilla starts from $1.50 per registration.
5. Eventbee
Eventbee is also an eminent website to sell tickets and makes event management easy for event organizers. It is a technology-driven ticketing platform that aims to increase your ticket sales with a flat-fee pricing structure.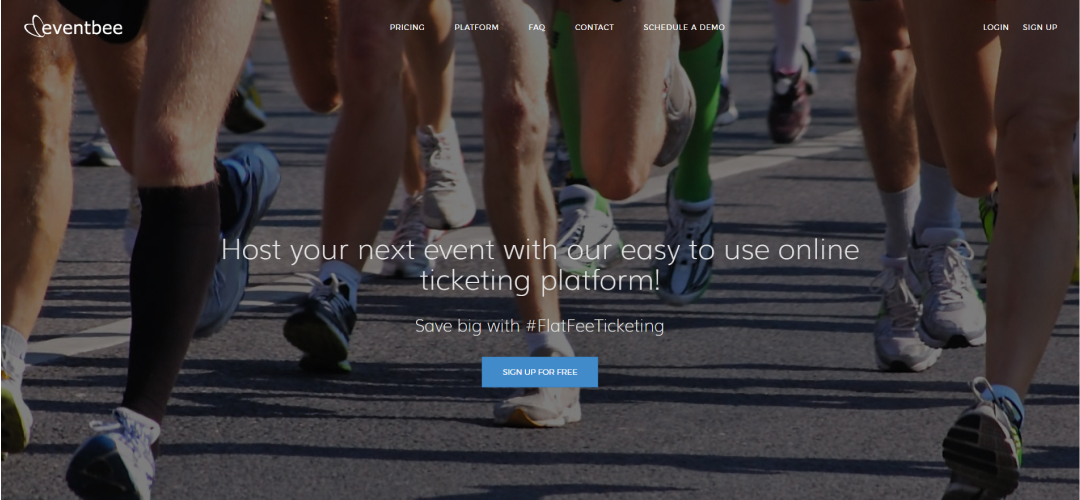 Key benefits:
With Eventbee, you can fully customize your event page, confirmation email messages, event registration forms and more as per your requirements.

It allows you to sell different types of tickets for your events.

It offers an Android application for event management that lets you handle your attendees more efficiently.

It also improves the quality of your virtual events with its Zoom and Google Meet integration.

It comes with a WordPress Ticket Widget Plugin that makes your ticketing system easier.
Cost:
The pricing structure of Eventbee consists of four simple tiers, Basic ($1.50), Pro ($2), Advanced ($3.50) and Business ($4.50).
6. Ticketbud
Last but not the least, Ticketbud is one of the leading event ticketing platforms that is known for its flexibility and it is mostly suitable for huge festivals and occasions. It offers an array of customization options that make big event management seamless.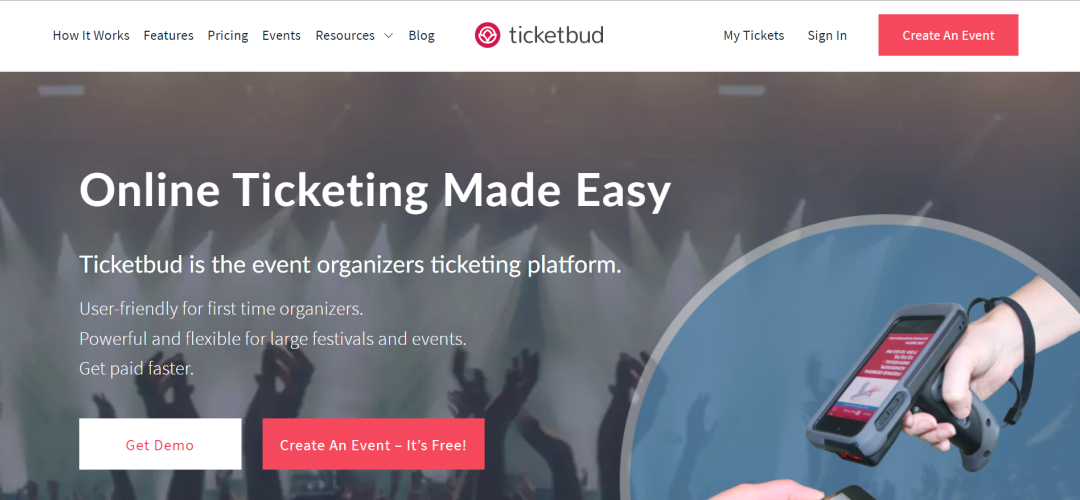 Key benefits:
It offers a link tracking facility to its users that lets users keep an eye on their advertisements, event page traffic and more.

Users can also promote their events on the popular social networking site Facebook through its Facebook Pixel integration.

Creating customized branded websites is a matter of a few minutes with Ticketbud.

It also allows offline sales with its mobile Point of Sale equipment.
Cost:
The pricing structure of Ticketbud is made of mainly two ticketing plans for paid events: 'Ticketing Fee' (2% + 0.99 cents per ticket) and 'Payment Processor Fee' (2.9%).
Selling your event tickets directly through your own website:
Did you know you can sell your event tickets directly from your website? Yes, you can do this with an amazing WordPress plugin like WP Event Manager's Sell tickets addon.
The Sell Tickets addon has been designed with some of the very useful features that not only allows you to sell tickets smoothly but also gives your attendees a smooth and secure payment method with WooCommerce integration.
The WordPress plugin has the power to simply transform your ordinary event website into an efficient Ticket selling platform where you can sell your event tickets and increase your revenue. It carries all the facilities that are needed to create an event ticketing marketplace like EventBrite.
Some of its prominent features include the following:
It allows you to sell multiple tickets including paid, donation and free.

Receive payments through WooCommerce.

Lets you send tickets in Emails in PDF forms.

Shows real time reports on ticket sales.

Allows you to customize ticket templates.

Manage registrations seamlessly and more.
To explore all its features, discover the plugin now. To know how to work with the plugin, click here.
The Sell Tickets addon is available to users at a very affordable cost. It can be purchased individually or in a bundle with other plugins ticket selling plugins. Purchasing bundles is surely a cost saving option for buyers. To get the details of its pricing structure click here.
Conclusion:
Having a seamless Ticket platform is an absolute necessity for every event organizer. Afterall ticket sales cover a major part of the total revenue of an event. We hope that this article will help you get a clear picture of the above mentioned ticketing platforms. Each of these platforms comes with its own advantages and disadvantages. The final decision will always be yours and your business requirements.
Besides this, we have also shared the way through which you can directly sell your event tickets from your events website and you do not even have to rely on any other website for that.