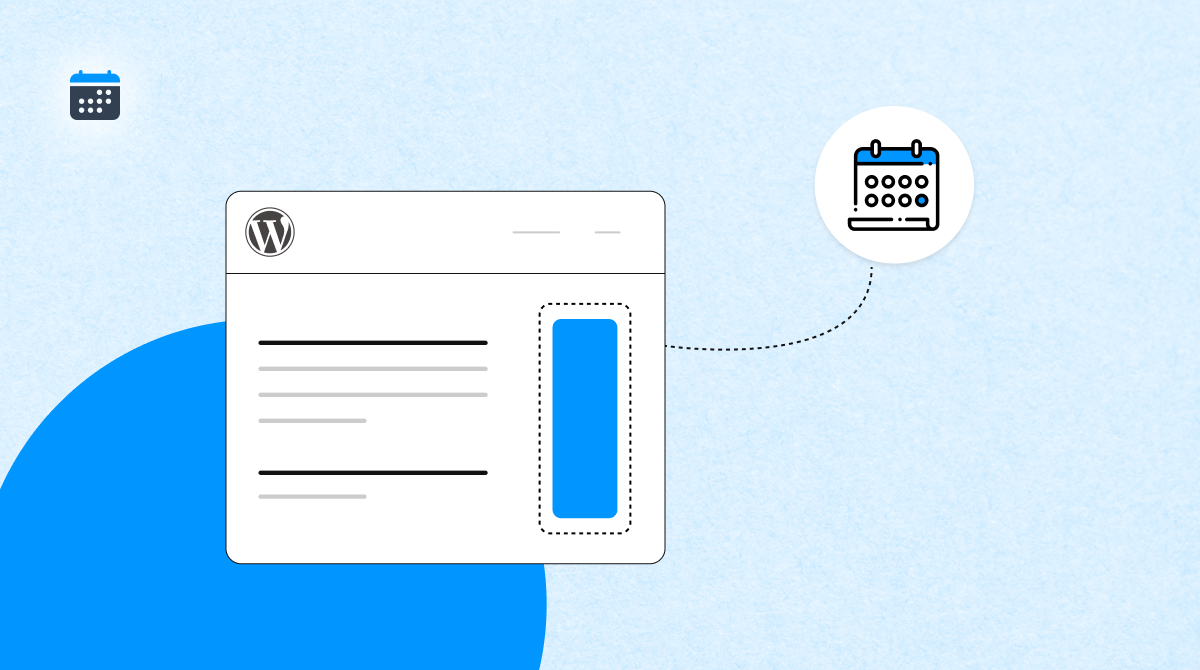 Your events website is something that represents your brand identity online. So making it user-friendly and attractive is important to gain new customers and retain the existing ones. Having a calendar widget for WordPress can help you a lot in this regard. It not only beautifies your website but also makes it easy for your website visitors to access the details of your calendar.
A calendar widget centralizes your event calendar and makes it accessible from all pages. If you are unaware of the concept of Calendar widgets, read this article thoroughly to discover it.
In this article we have shared how calendar widgets can be beneficial for your WordPress events website.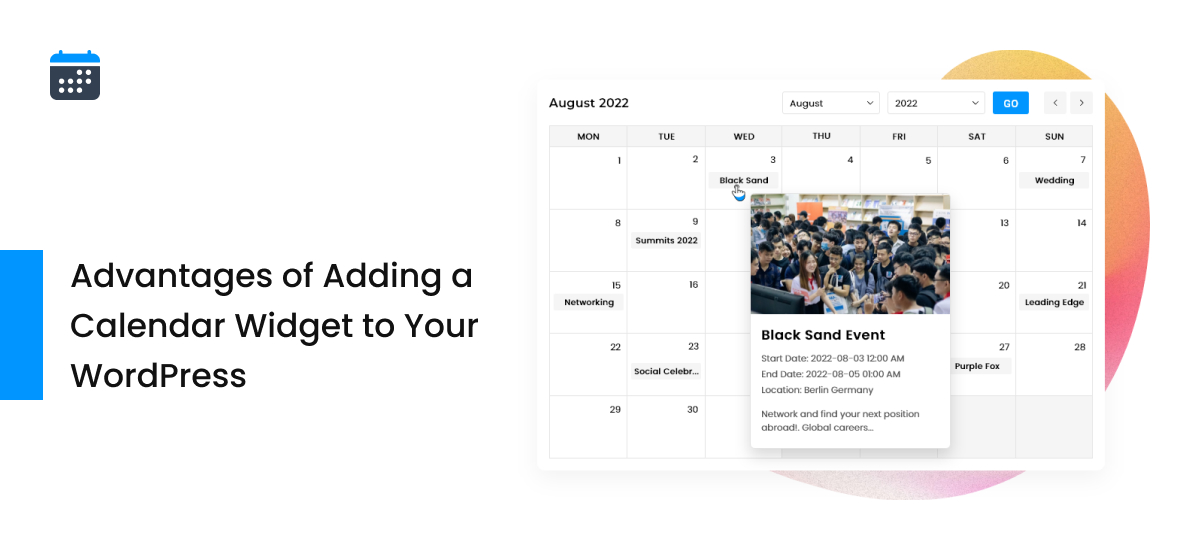 What are calendar widgets?
A widget is nothing but a mini form of a pre-installed application. Every smartphone has such pre-installed widgets that can be seen on their homescreens. For example, weather updates, clocks and more. Similarly, a calendar widget for WordPress represents your event calendar in a small box that users can access without opening the calendar itself.
A calendar widget allows users to get event date related updates without even opening the calendar.

The best part about calendar widgets is that viewers do not need to change pages to access it.
Advantages of using Calendar widgets on your WordPress events website:
1. Display event updates in a pocket size calendar
As mentioned above, Calendar widgets look very attractive on a website and let users display important event dates and details in a small box that instantly catches attention.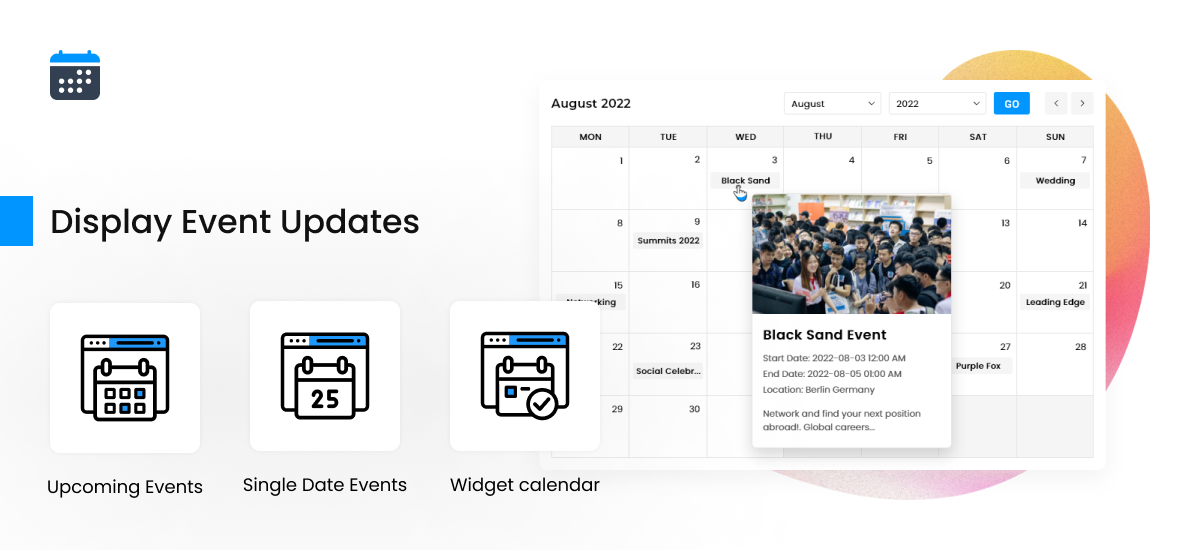 2. Boost event visibility
Widgets highly catch visitors' attention on a website which gives more visibility to your events. As the calendar widget can be accessed from any page or anywhere from your website, website visitors easily get a quick view of your upcoming events which ultimately boosts your event visibility.
The best part about calendar widgets is that you can place them at a p;ace on your website which you think can gain maximum visibility.
3. Increases engagement
An interactive calendar greatly improves user engagement by letting them easily access event updates through the calendar widget. This also encourages them to subscribe to your website for event updates and even book tickets for your events.
It simply,
Gives your audiences more content to access.

Helps them easily find the details of a specific event they are searching for.

Offers them many opportunities to interact with your website that ultimately keep them stay glued to your events site.
4. Simplifies event management
A calendar widget reflects the dates and details about your events that not only attracts your website visitors but also keeps them updated about your events in an organized way.
5. Enhances professionalism
A nicely designed and timely updated Calendar widget always adds a touch of professionalism to your website that increases your brand credibility to a great extent.
Using a WordPress calendar plugin to add a calendar widget to your WordPress website
Using a WordPress website for your events opens up an endless number of plugin options for you that you can use to add the calendar feature and calendar widget to your WordPress site.
We recommend the Event Calendar plugin from WP Event Manager that carries exceptional features including the facility to add a calendar widget. It is one of the best Calendar plugins for WordPress that you can use to enhance the features of your events website.
To know more about the Event Calendar plugin and how it helps you add an interactive calendar widget to your WordPress site, you can read our previous blog "Creating a Calendar Event Widget on your WordPress website: Complete Guide (2022)".
Conclusion
From the above article we can conclude that widgets are beneficial in every way for your events business. It helps you,
Display events in a mini calendar.

Increases audience engagement.

Increases events visibility.

Simplify event management.

Enhances professionalism.
To enjoy all the benefits of a feature packed calendar widget, you can rely on a plugin like the Event Calendar from WP Event Manager. It not only offers you a striking and interactive calendar but also helps you add a calendar widget to your website with ease.