Features You'll Love
Build and flaunt your event calendar based on your preferences to display your upcoming events.
Upcoming Events
Excite your users by showing them upcoming events.
Single Date Events
Reveal the details of multiple events that are scheduled to be held on the same day.
Widget calendar
Grab the attention of your attendees and gain maximum exposure for your events Calendar with widgets to showcase a pocket size event calendar.
Display more than just dates
Connect with your virtual event attendees. Boost their interaction with you, speakers, hosts, exhibitors, and each other.
Calendar listing
Let your website visitors reach out to an event that they are searching for on a specific date through your Calendar.
Quick Calendar access
Enable users to access event details through an attractive pop up by simply hovering over the event listing on the Calendar.
Calendar widget
The Calendar occupies a little space in the sidebar in the form of a widget to make a big impact on your visitors.
Shortcode calendar view
Display your past and upcoming events together in a single Calendar page with shortcodes.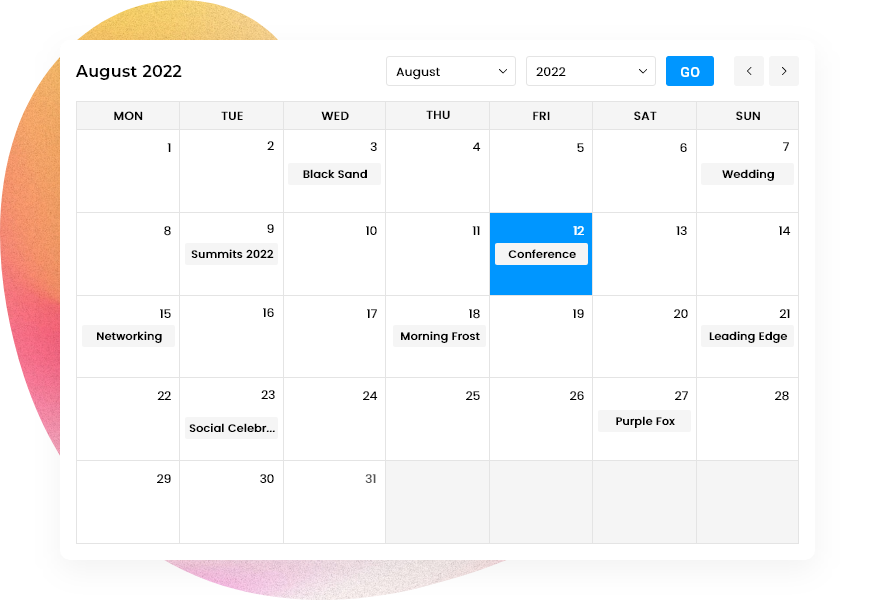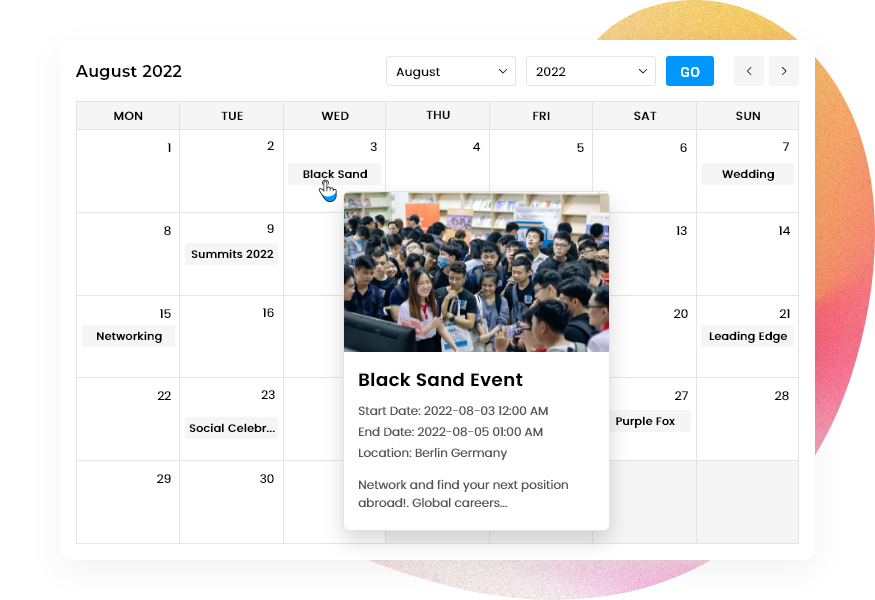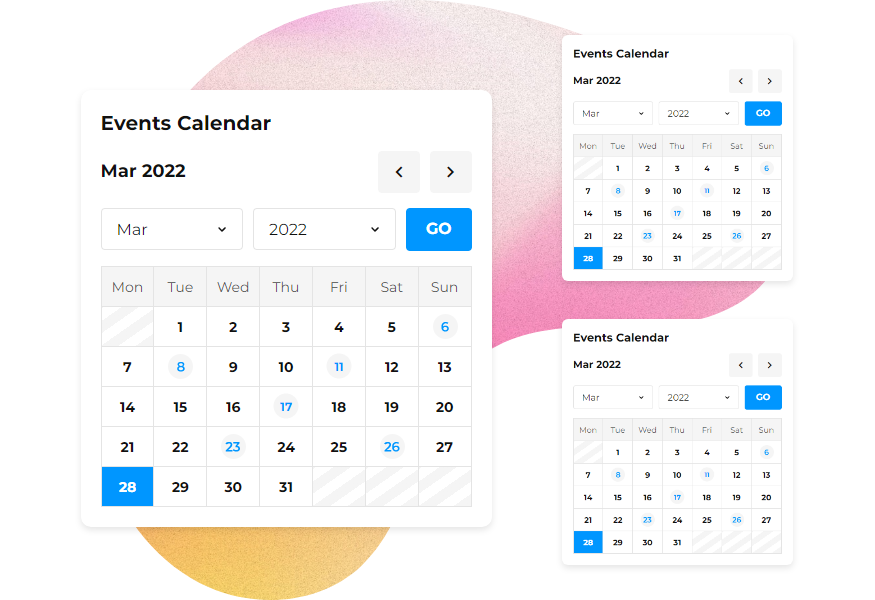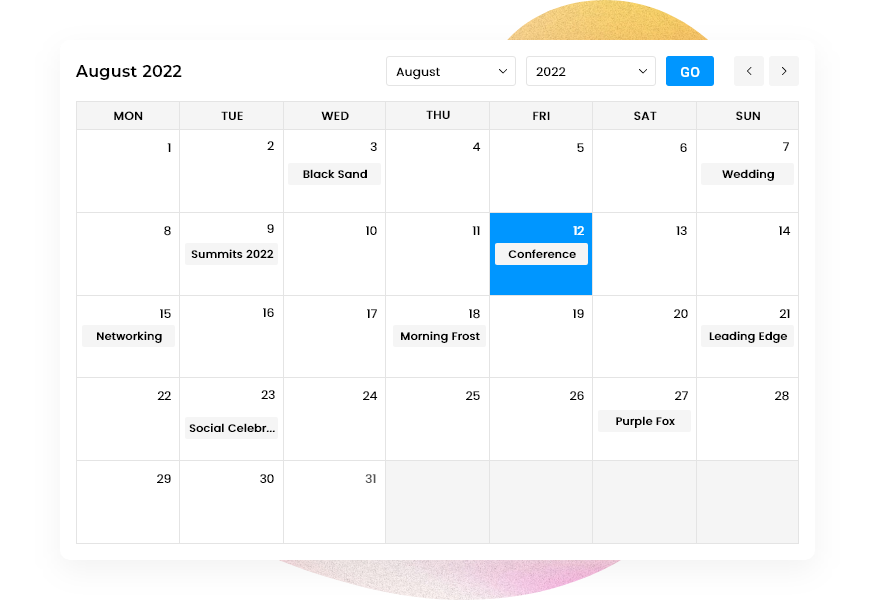 Empowering Every Event
Make your events stand out with us.
Academics & Classes
NGO & Charities
Community
Virtual & Online Events
Concerts & Parties
Handle all your virtual academic sessions and classes through a useful Calendar in the most organized way.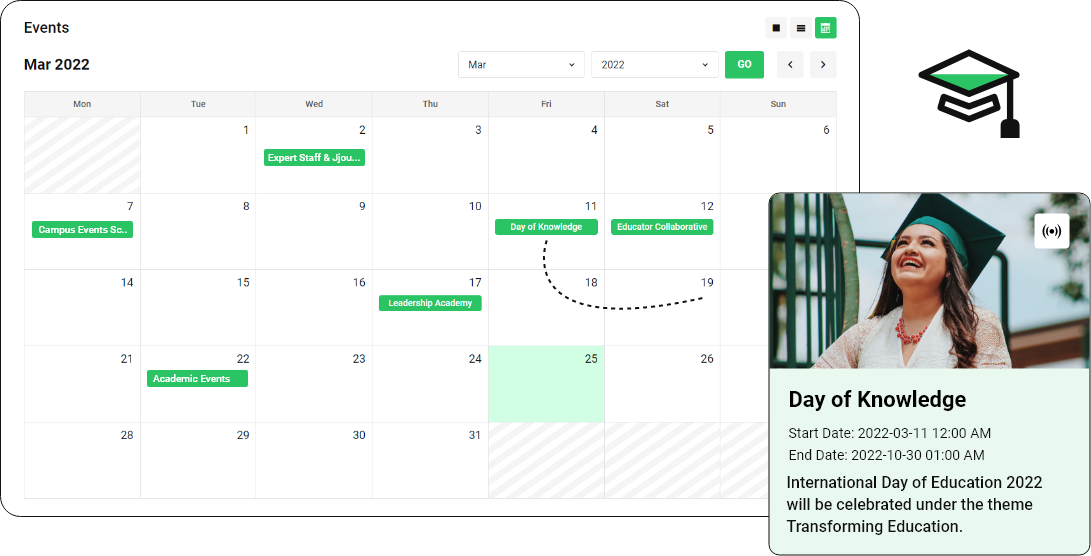 Organize charity events and maximize fundraising effortlessly with a powerful Calendar.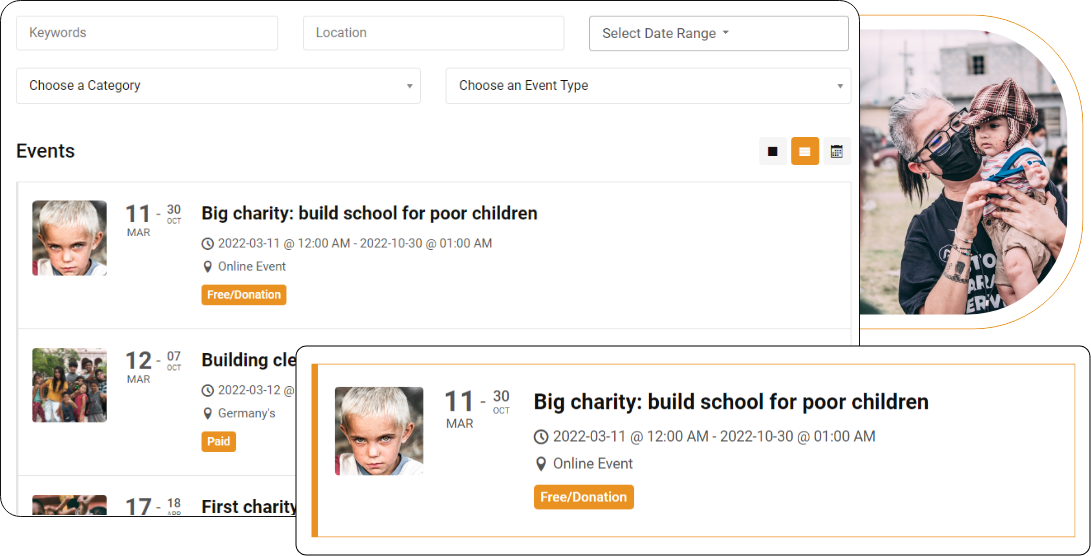 Impress your neighbors with a detailed calendar to arrange food festivals, gardening, live shows and more.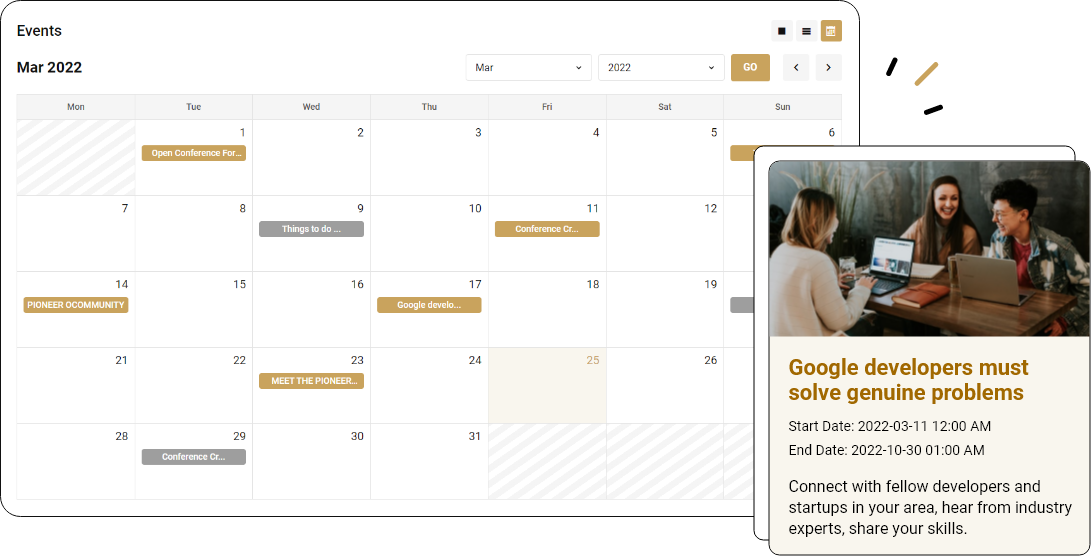 Bring all your online and offline events at one place and handle them systematically in a Calendar.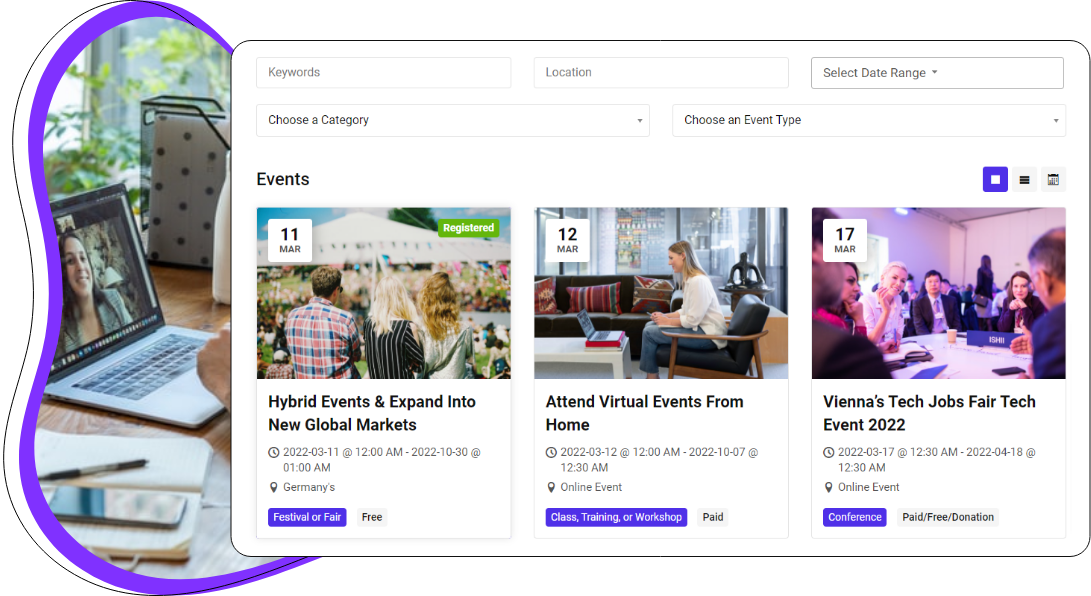 Maximize exposure for your concerts and parties through a calendar that keeps your audience updated about your upcoming events.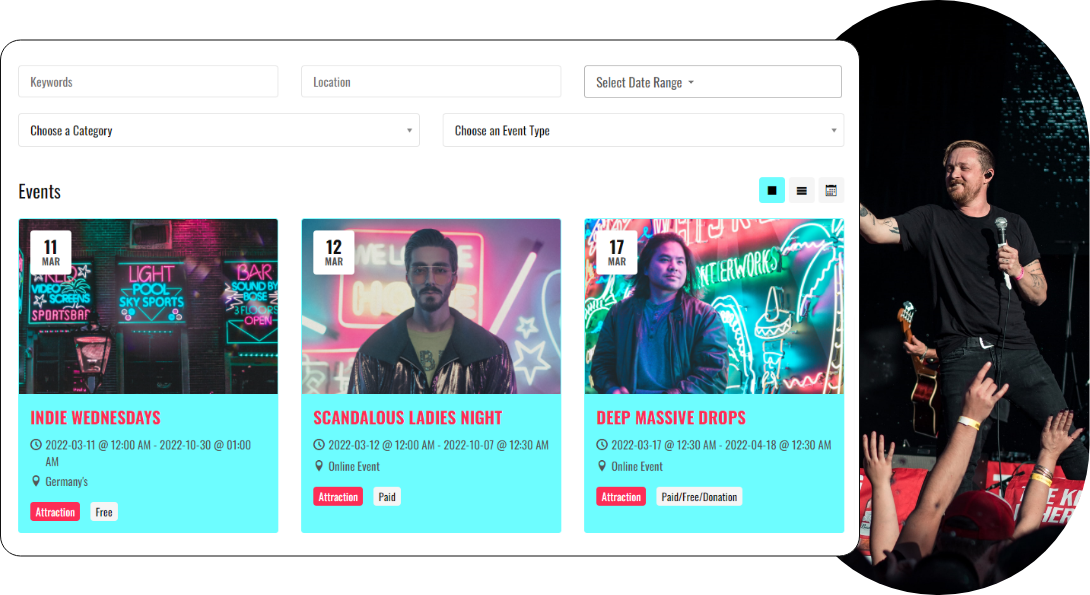 Calendar Features
Create your own event calendar to display your events in the most creative and stylish way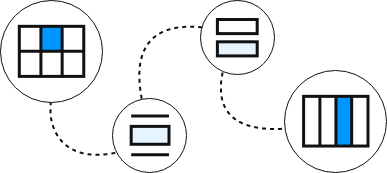 Calendar layout
Give your event Calendar an attractive makeover with your preferred Calendar layout and announce the dates and details of your events in an organized way.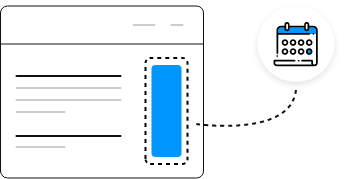 Attract visitors
Gain maximum exposure for your events by displaying your calendar in a pocket size widget.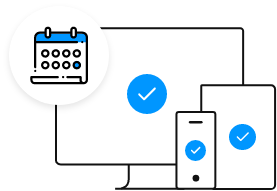 Responsive layouts
Offer your attendees the freedom to choose their preferred device to view your calendar with our versatile calendar layouts that are suitable for all devices including mobile, laptop and tablets.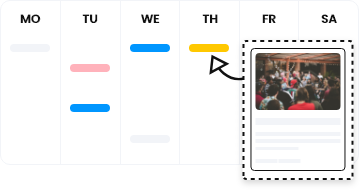 Quick event view
Showcase the details of your events in a beautiful pop up tooltip that includes the event name, date, time and the event banner provided by the organizer.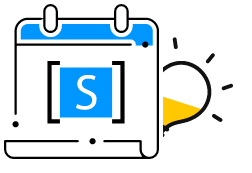 Powerful shortcodes
Utilize powerful shortcodes to place your event calendar at your preferred location on your website and highlight the details of your events.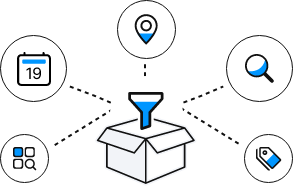 Advanced search filters
Let your users find their target event on the basis of its venue, organizer, category, tag, time and price.
Interface
Calendar with Listings
Users coming to the website with a specific date in their mind can quickly reach out to the appropriate event by looking at your calendar. The 31-day calendar layout allows users to experience clean and elaborative visibility of the upcoming events. This calendar allows the monthly as well as yearly visibility of the events.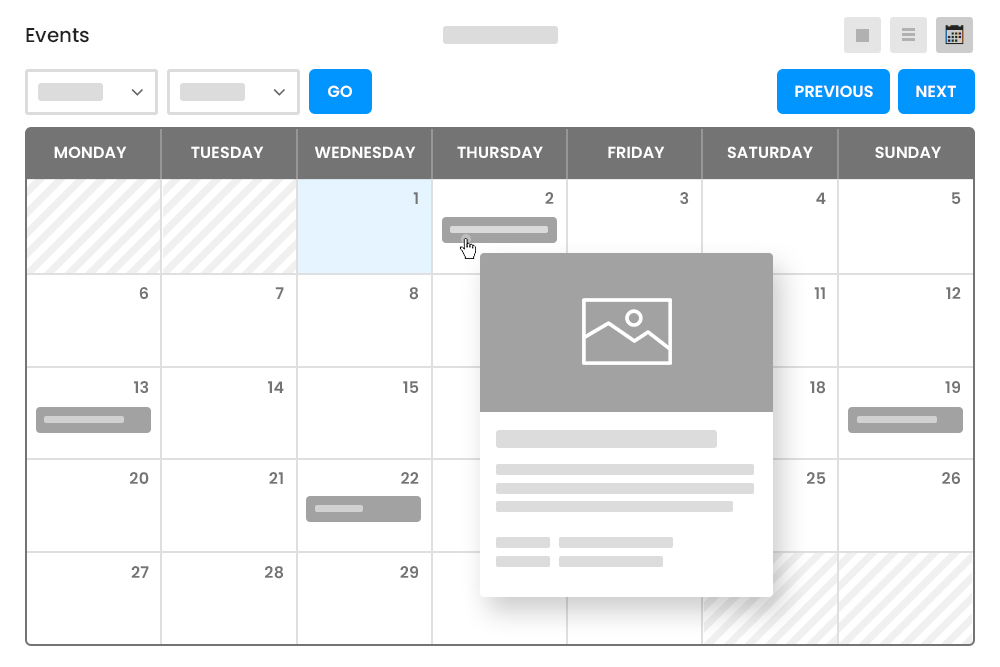 Quick Event View
By just hovering over the event listing on the calendar, a beautiful pop up profoundly reveals the event's details. The pop up reveals the name, date, and time and a high-quality convincing image that the event organizer provides.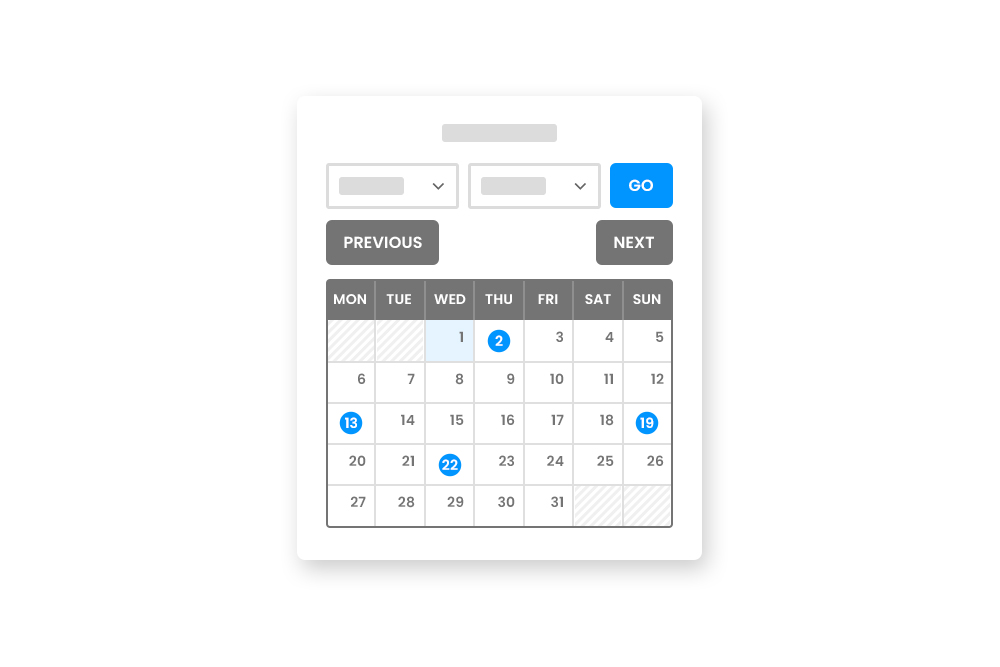 Best Suited for Sidebar
The calendar comfortably settles on the sidebar as a widget on any given template. The add on is meticulously programmed to appear on the sidebar demanding attention from any user who hits up the site.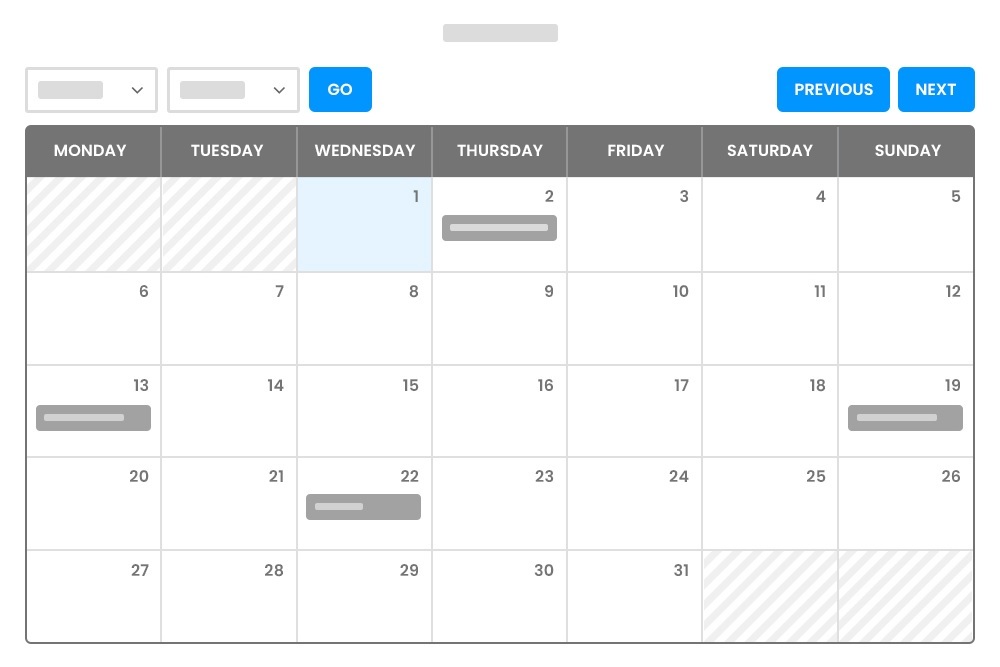 Shortcode Calendar View
A Powerful shortcode eliminates the need for coding skills, in turn, shows the upcoming or past events together on the single calendar page. This single calendar page reveals the complete calendar view of the events displaying Quickview along with chronological details of the events.