The entire event management process involves a plethora of things and one of the most important things among them is transaction management. A smooth payment management system is the heart of every successful event. To avoid human errors in this process, it is always better to depend on tools for error-free transaction management.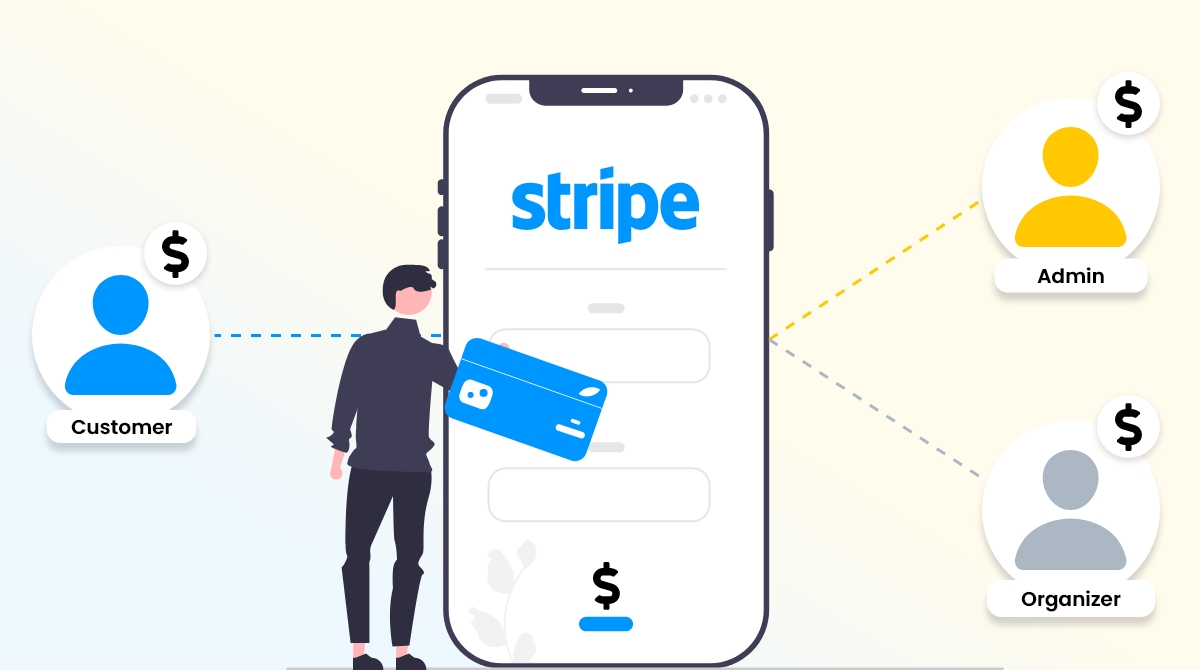 So what is the best way to have an easy and smooth payment management system for your events? Stripe Split Payment plugin is the answer but before discussing the Stripe Split Payments plugin, let's understand the concept of Split Payments.
What are Split Payments
Split payments help you distribute the ticket revenue between you as a website owner and the event organizer when a buyer buys a ticket for an event posted on your website.
This gives you an exclusive opportunity to earn money for each ticket sale.
For example, when event organizers use your website to post their event listings and sell tickets, it is obvious that you will charge them a fee in exchange.
Using the split payment option in this case gives the entire control of the process in your hands, as a website owner.
If you want to use this amazing payment receiving method for your events business, we recommend you to try WP Event Manager's Stripe Split Payment plugin that lets you manage split payments automatically using Stripe.
Introduction to the Stripe Split Payment Plugin
WP Event Manager's Stripe Split Payment plugin is all about simplifying the process of receiving and distributing payments among website owners and event organizers. Stripe is a well known payment processing platform that is designed to help you gain more revenue. All you have to do is to connect your Stripe account with your WordPress and enjoy the advantages of split payments.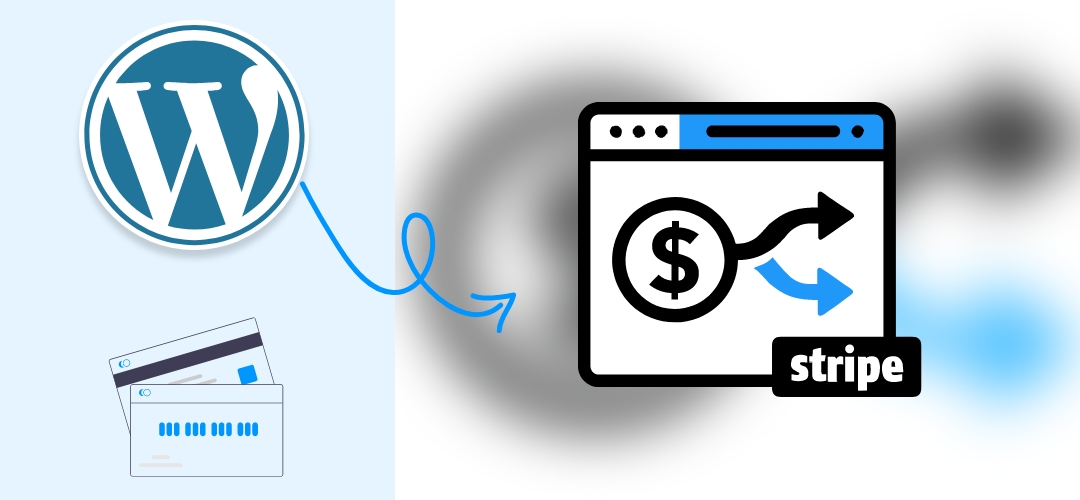 The plugin is enriched with powerful features that include,
Security:

Using the Stripe Split Payment plugin is 100% safe as it has been audited by a PCI certified auditor that ensures that a high level of security is maintained during every transaction.
Automatic payment process

: with Stripe Split Payment, you can automatically pay commissions to the organizers without any hassle.
As the plugin gives overall control in the admin's hand, you as an admin, can easily manage the

Split Payments settings at the backend.
The admin panel also allows you to

choose if you want to receive your commission

as a whole or on a per ticket basis.
Organizers also get the scope to connect with the admin Stripe Account by adding their

Stripe account at the frontend.
The checkout page lets you easily integrate with

various payment options available

to offer a seamless payment method to your customers.
Advantages of using the Stripe Split Payments plugin
Get an error-free and seamless way to handle your revenues from event ticket sales on your website.

A smooth and easy payment system always impresses customers and attracts more organizers.

Enjoy top-notch security with Stripe while receiving payments.

With the Stripe Split Payment plugin organizers and the admin both can access the details of the payments.

Split Payments works perfectly with WooCommerce.
Now when you know about the benefits of using Stripe Split payment, let's find out how it works in our next segment.
How does the Stripe Split Payment plugin work
It is essential for you as a website owner and every event organizer to have Stripe accounts to work with the plugin. It provides you with a detailed dashboard that contains all the payment-related information.
Stripe offers several payment gateways for your customers including credit card, Google Pay, Apple Pay, etc.
Once you select your preferred payment method to receive your revenue, the next step is to set up the fee divide system at the admin panel.
This is something that depends on the mutual consent between you and the organizers.
You can either choose a fixed amount as your fee or you can charge a certain percentage on the ticket sales.
Buyers can simply come to your website and pay for the ticket using the payment method you have set up for them.
Once the process of collecting ticket payments starts, the Stripe Split Payment gears up to calculate the total amount of commission you have earned. It also sends the organizers' share into their accounts so that you can sit back and relax.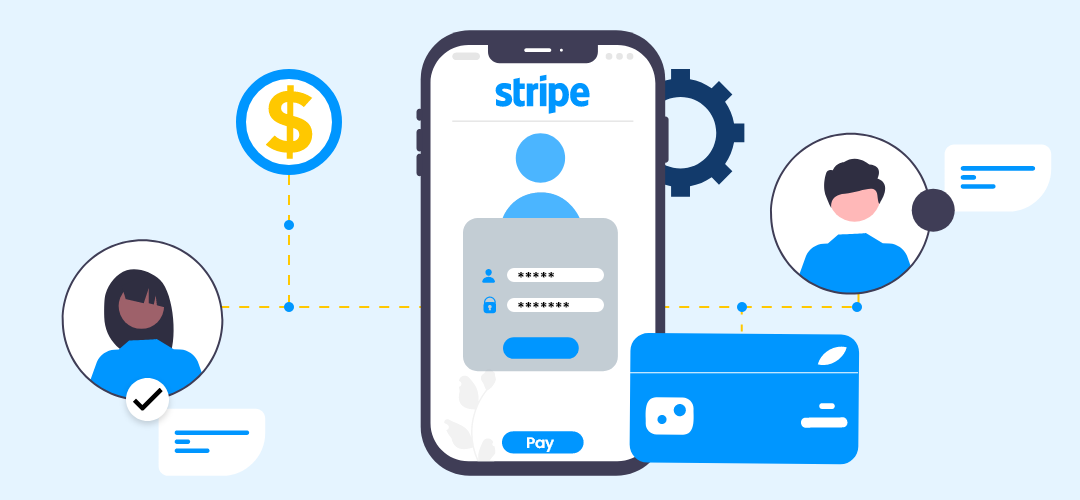 How to set up the Stripe Split Payments plugin
You can set up the Stripe Split Payments plugin through the admin dashboard which is a fast and easy method. You can follow the setting-up guide described here.
To start working with the plugin, you need to install WP Event Manager on your WordPress site and then link Stripe with it.
Connecting with Stripe
Stripe needs to be connected from both sides including the Admin's dashboard and stripe itself.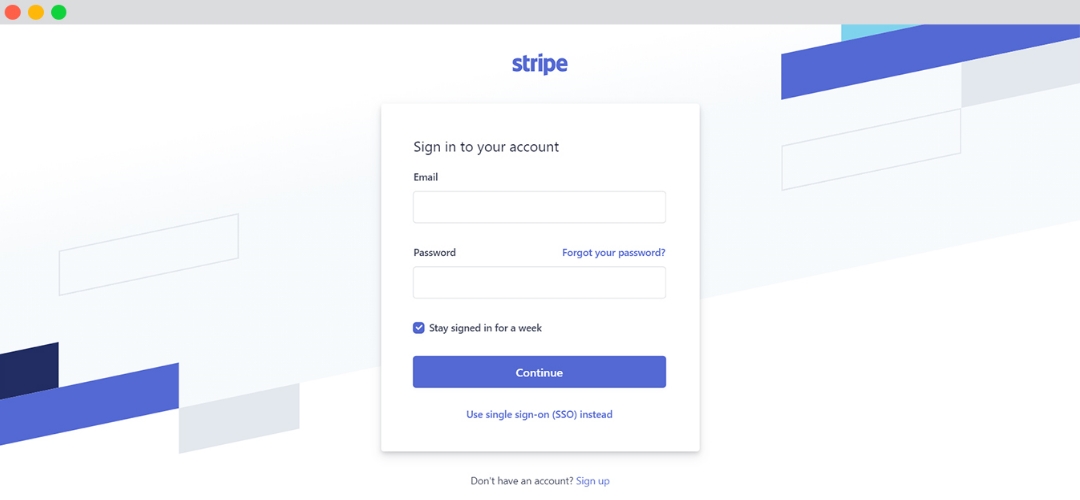 Enable "View Test Data" from the side panel on the Stripe dashboard.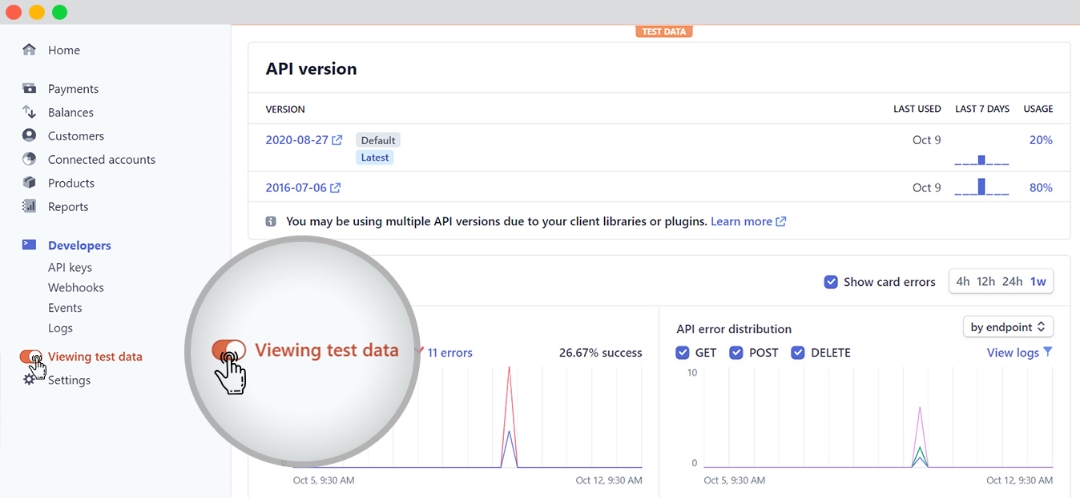 Click on API Keys and then "Reveal test key token" to get the API Key that you are going to provide at the admin panel on WordPress.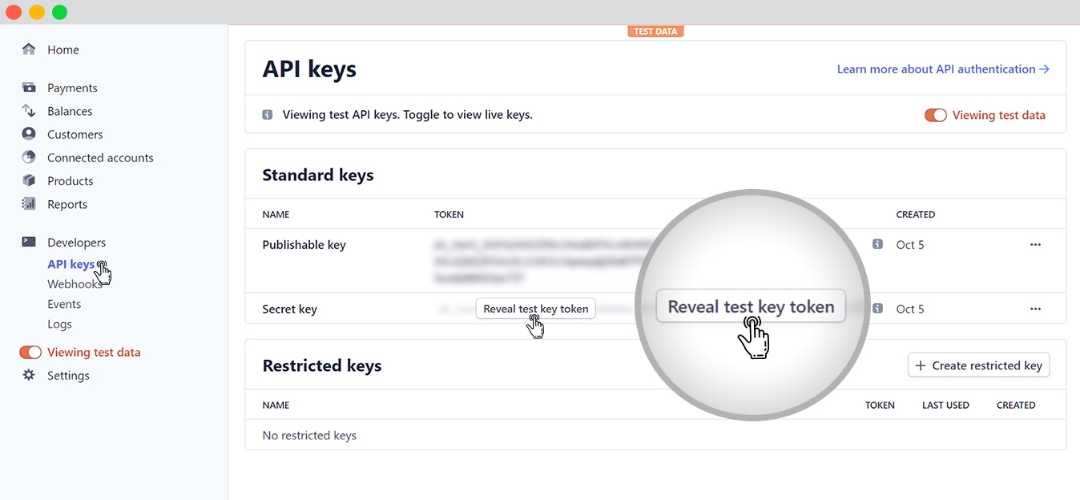 Click on settings and go to "Connect". In the Connect settings, you can find the integration page and the client ID.
Add your website's URL in the redirect option if required.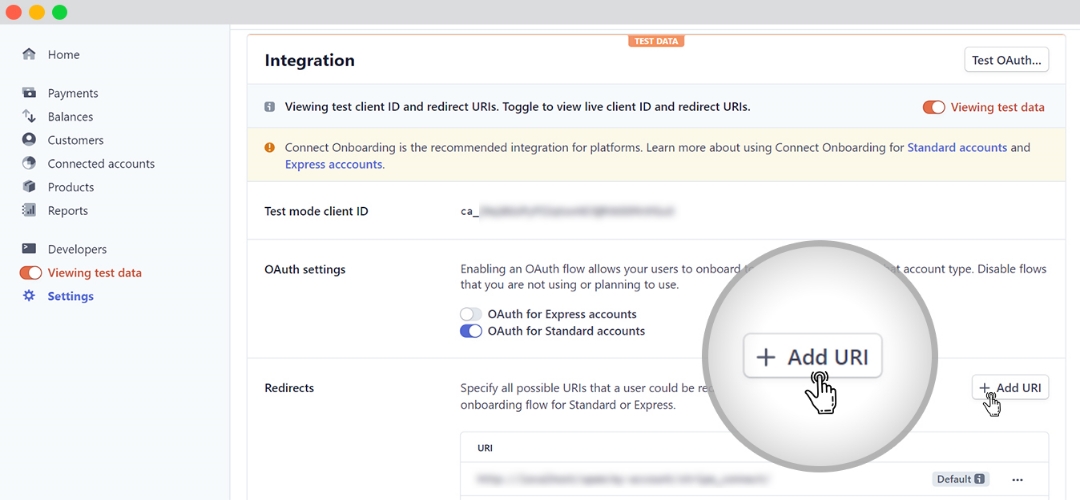 There are two IDs available (Development ID for testing and Product ID for live mode).
Settings at Admin Panel
Go to the admin panel and then WooCommerce. Open Settings and then Payments.

Enable WPEM Stripe Split Payment from there and click on manage.

Enable the plugin and give a suitable title that the customer will see while checking out. Besides this, you need to add and edit display details which will also be seen on the checkout page as per your preference.

Here comes the step to configure the API, add the API key that you generated at the Stripe dashboard in the Test secret key and Publishable key. For more information, click here.

Save changes.
The last part: Connecting with organizers through Stripe
Once Stripe is set up with WooCommerce and WP Event Manager, you can find it in the Event Dashboard. Since the event dashboard is available for the organizer as well, he needs to connect it with Stripe by clicking on Stripe where he could find the connect button and click on it.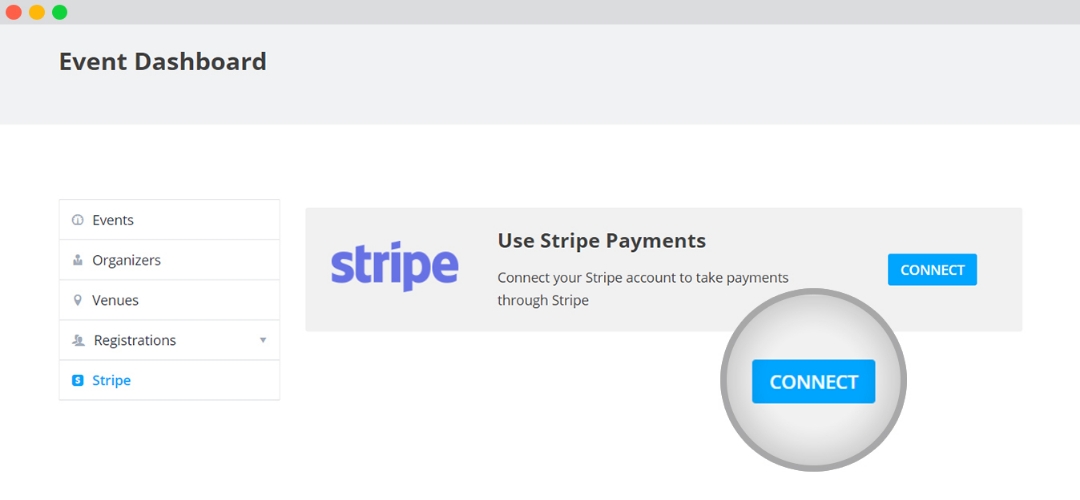 After that, the organizer needs to add the details.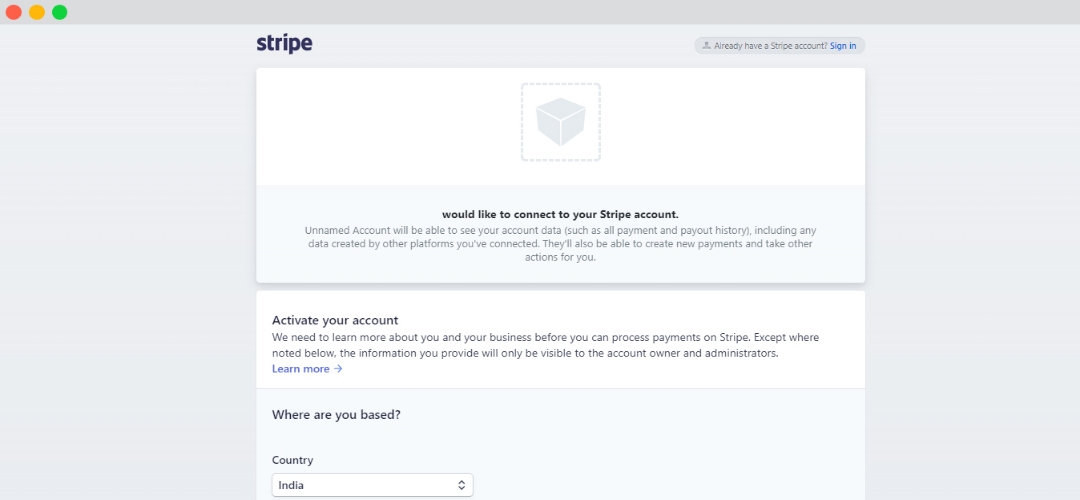 Then the "Authorize Access to this Account" button needs to be clicked.
The Payment Description or the Payment ID is provided to the organizer, hence, Stripe is set up for the organizers.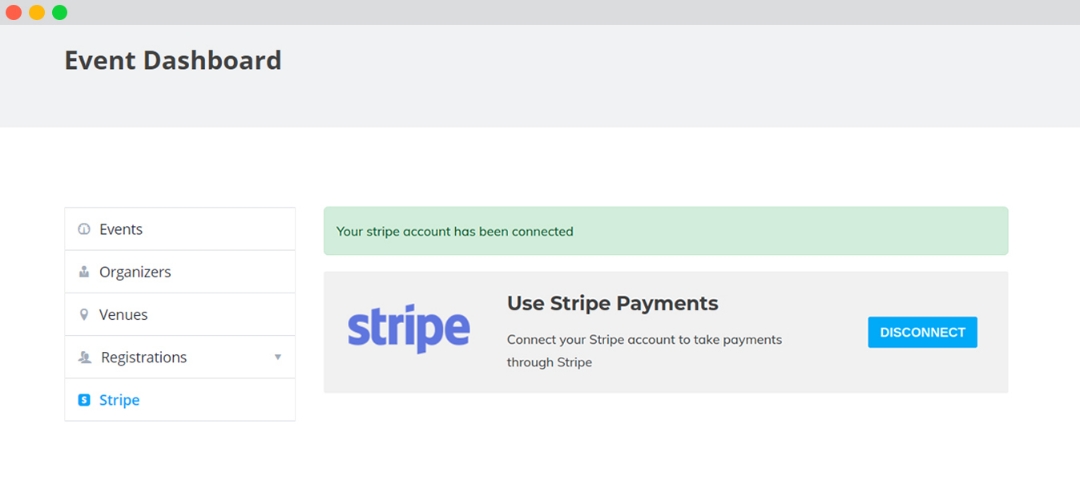 Setting fees
Go to the admin dashboard and click on WooCommerce. There, go to settings and then fees.

There you can see all the options you need to set up fees.

Configure your desired settings such as fixed/percentage, label, minimum, etc.

Save changes.
Conclusion
Having a smooth and most importantly secured payment management system is crucial for every event management website owner. This removes the hassle of keeping track of the ticket revenue and distributing them among parties. It also helps you maintain a transparent relationship with your event organizers.
The stripe split payments plugin is suitable for all types of community events. You can fully utilize the benefits of split payments with Stripe using WP Event Manager's Stripe Split Payment plugin.