The event industry is constantly going through several changes with technological advancements. Going are those days when managing an event was equivalent to moving a mountain. It was due to the hassle of selecting a venue, managing bulk registrations manually, selling tickets and promoting events with traditional methods and more.
The invention of new technologies has not only added convenience to the people associated with this industry but also redefined the concept of conducting and experiencing an event. Here, we can consider the example of WordPress plugins that have thoroughly changed the way of managing events online.
Similarly, mobile apps have taken the world by storm. Today, our entire life has become dependent on mobile phones and mobile applications. All these changes are reflected in the event industry as well.
In this article, we have mentioned some of the new trends in the event industry IN 2023. If you are somehow associated with events or you organize events to promote your business then read the article thoroughly to keep up with the rapidly changing event market.
Before diving into the topic, let us explore the basics of event management to understand the trends better:
Key elements of event management
The key elements of event management includes the following:
Event infrastructure.

Target audiences.

Event attendees.

Event organizers.

Event venues.

Media.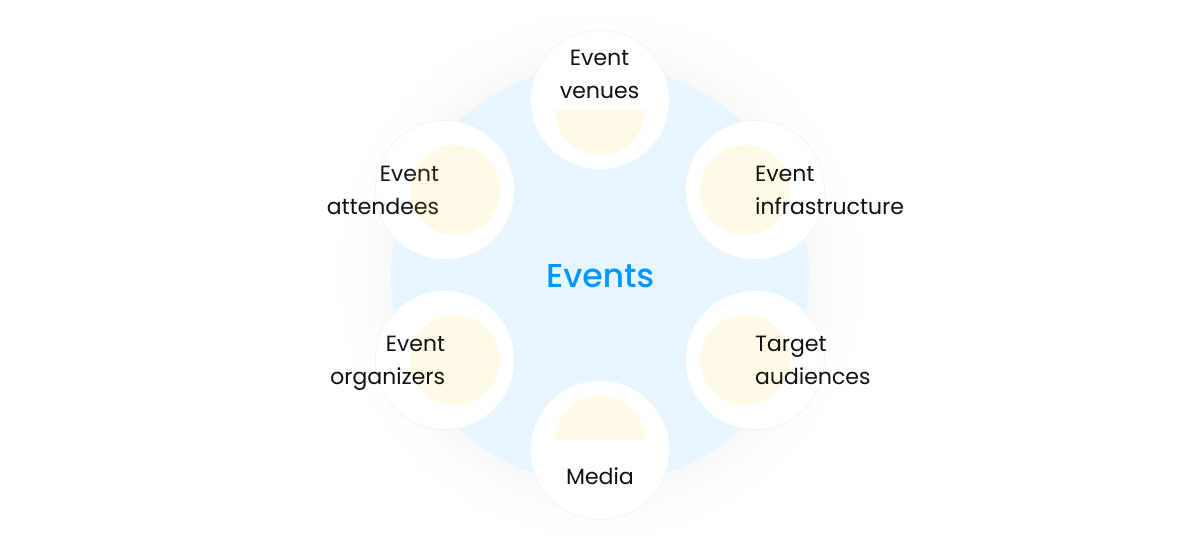 Whether you are managing your events online or offline, you need to take care of all these aspects to make your events successful. Nowadays, event managers prefer to use suitable software to handle these aspects of event management. Technology not only automates the management process but also reduces chances of error.
We can take the example of WP Event Manager, which is an event management plugin for wordpress. The plugin helps you add various event management functionalities to your website including calendar, registration, ticketing and more.
Besides event management elements, there are several stages that an event manager passes through to conduct a successful event. If you want to explore the new trends in event marketing, you must also be aware of the stages.
Various stages of event management include the following:
Setting your event objective.

Selecting a suitable location for your event if it is an in-person or hybrid event.

Fix a date for your event.

Build a roadmap for your entire event.

Effectively promote your event in online and offline channels.

Look for arrangements.

Managing guests during the event.

Post event activities like collecting feedback from your attendees.

Monitor your event performance.
5 new trends in the event management industry in 2023
1. The culture of conducting hybrid events
The concept of virtual events flourished in 2020 during the pandemic and it was the only way to conduct events at that time as social gatherings were restricted.
Within a very short period of time businesses realized the benefits of virtual events and as a result virtual and hybrid events are still dominating the event industry.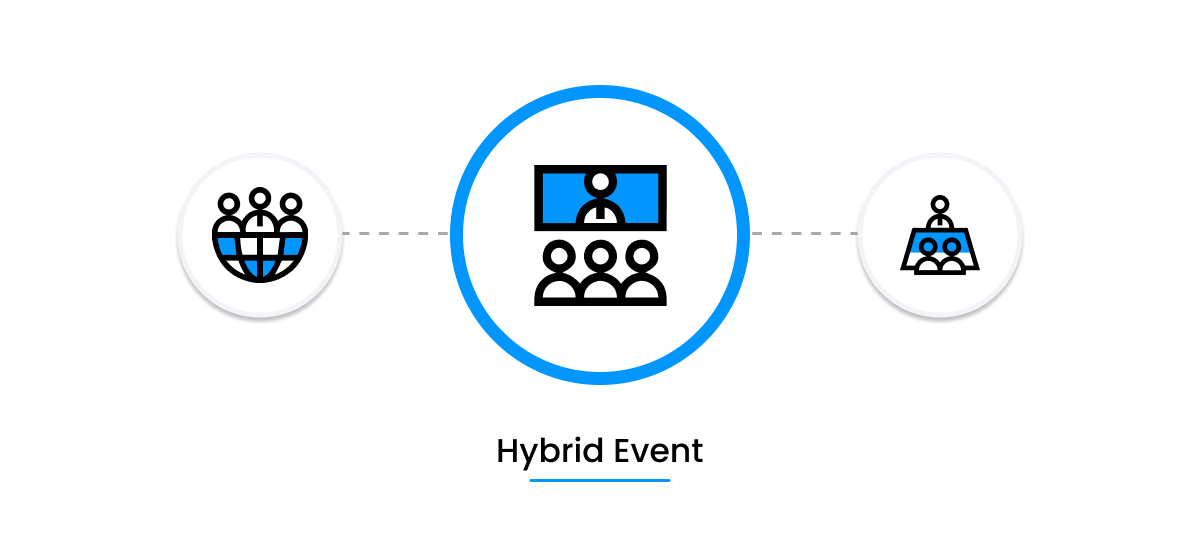 If you are still into in-person events and you have not adopted hybrid or the virtual culture it is high time you give it a thought.
The reason behind the surge in virtual and hybrid event model because of its.
Wider audience reach.

Convenience.

Less expensive.

Huge scope of event attendance.

Global reach.

Brand awareness and more.
Virtual events are technology driven so it is always better to rely on reliable software to conduct them efficiently. If you are using a WordPress website for your events you have many options.
We recommend the virtual events plugins from WP Event Manager for this purpose.
These virtual plugins include
:
They carry exceptional features that help you create extraordinary virtual and hybrid events and increase audience engagement in them.
2. In-person events adopt digital elements
Now digitalization can be witnessed in in-person events as well due to the invention of new technologies. For example with the help of WordPress plugins, all the aspects of an in-person and virtual events can be managed through a WordPress website.
Today, the majority of events businesses carry an online identity to expand its audience reach. Having an online presence has become imperative for all businesses due to the vast penetration of mobile phones into our society.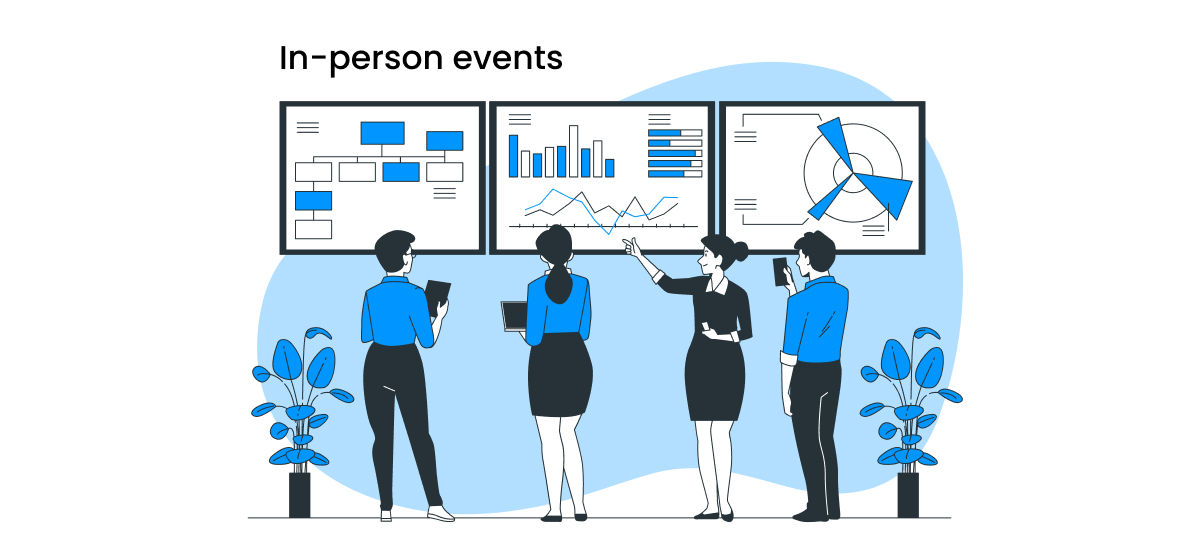 These website owners can now increase their website's event management functionalities through plugins. For instance there is a huge list of plugins for WordPress websites that helps event organizers add various features to their websites including calendar, registration, ticketing and promotion.
3. Using Social Media as an Event Promotion Tool
Gone are those days when social media platforms were only used to stay connected with people's known circle and to build new connections. Today it has become an effective event promotion tool as well. In fact, there are many people who make their decision whether to attend an event or not based on their social media presence and feedback.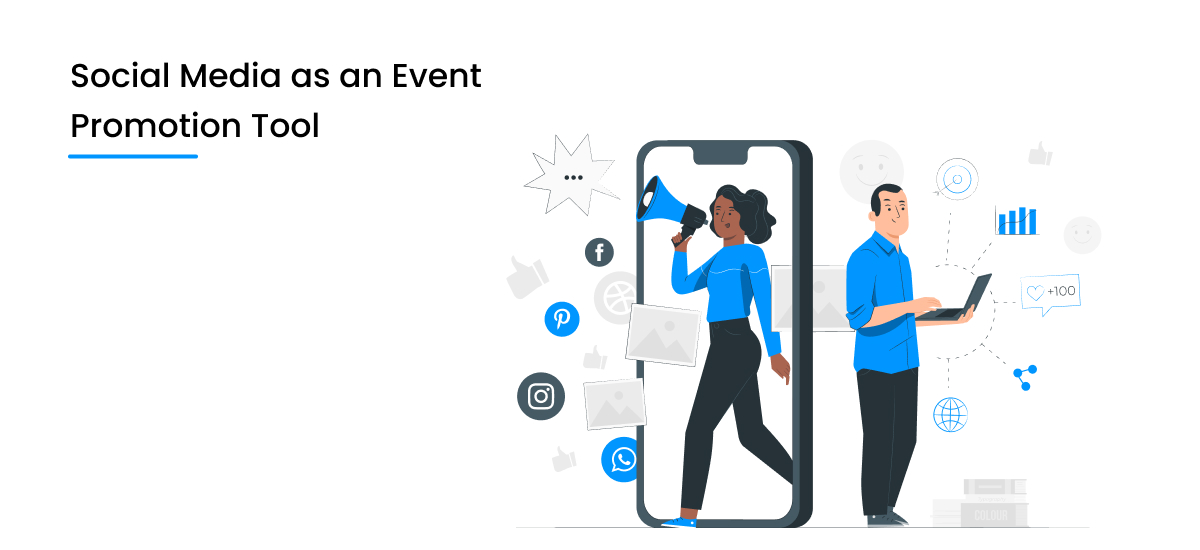 Traditional event promotion methods like word of month is undoubtedly a powerful method of reaching out to people but the benefits of social media platforms in this regard can not be denied.
There are various ways in which social media platforms are being utilized for event promotion.
Creating event pages on these platforms and sharing updates.

Posting pictures and videos of previous events to let people know about how they are.

Organizing contests.

Engaging audiences through various discussions related to events and more.
4. Mobile technology is changing how people attend events
Lets face it, we humans lead a completely mobile-dependent life where we use this small device to fulfill our daily requirements. Mobile technology has also touched the event industry and as a result of which mobile apps are widely being used to manage various aspects of events.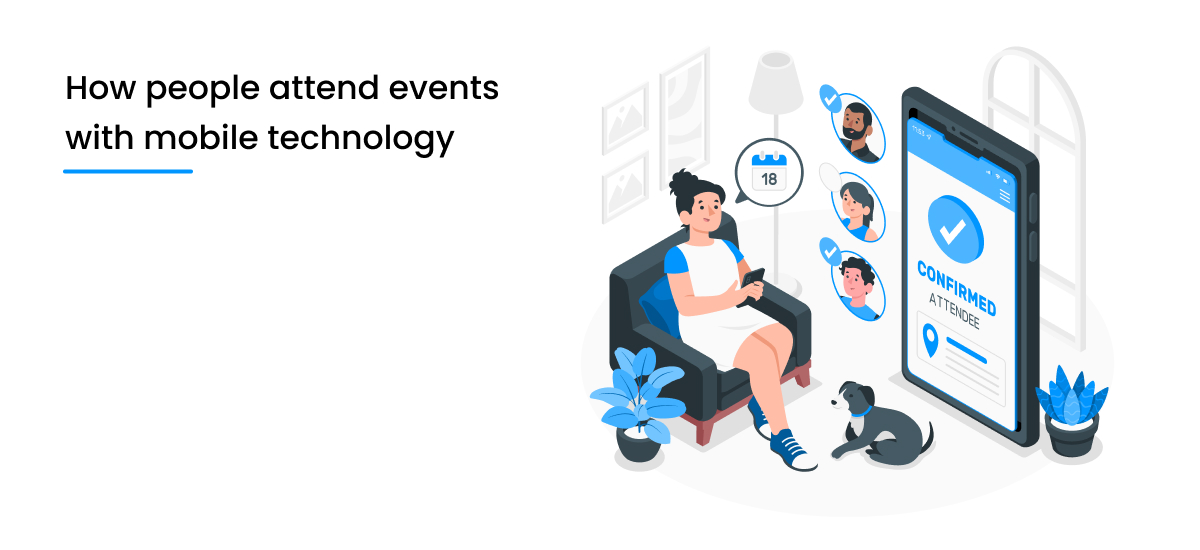 Today, mobile applications are used to handle attendee check-in, check-outs, guest managements, keeping a track of the event activities and more. Besides this, mobile apps also make it simple for attendees to access details about events and check into events by scanning QR codes.
WP Event Manager also offers a mobile application that not only helps simplify the check in check out process but also offers various important details of a specific event.
5. Live streaming events to attract attendees
Going live is the ultimate trend of 2023 in not only the event industry but almost everywhere. Live streaming an event carries multiple benefits.
Live streaming events boost engagement.

They allow direct communication between viewers and event organizers.

Viewers share instant feedback with reactions and their comments.

The new generation prefers this concept as they like to stay connected with their favorite brands through live events.
You can live stream your events directly from your social media pages and your events website as well. However, live streaming your event on your website for your audiences is more impactful than arranging it on social media platforms.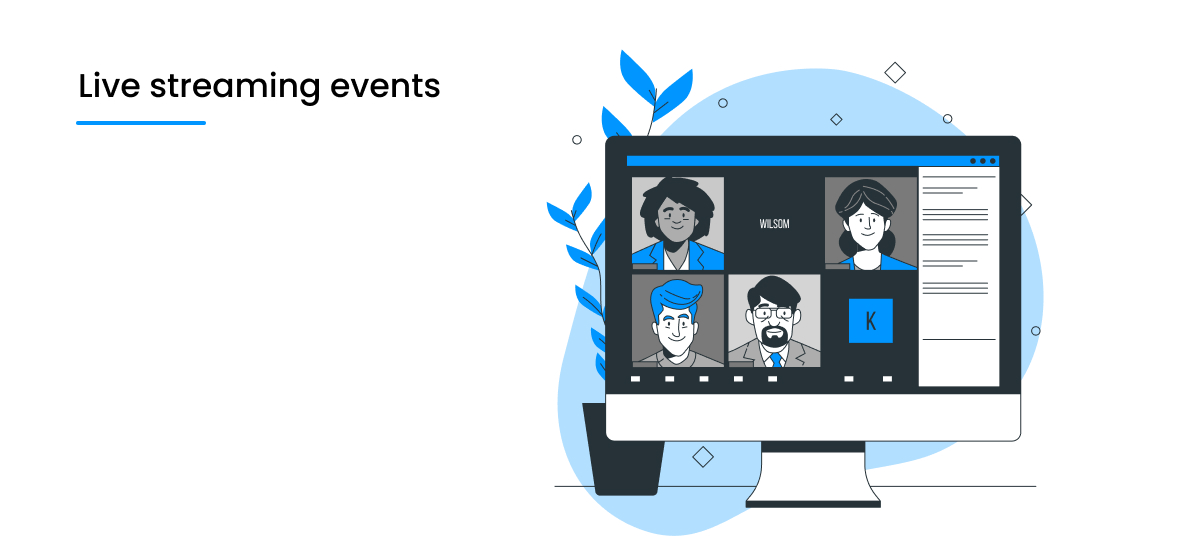 If you have a dedicated WordPress site for your event, you can rely on WP Event Manager to start live streaming your events. The Expo Networking plugin from WP Event Manager can be a game changer for all types of virtual events. To know more about the features and how it helps you live stream your events, discover the plugin now.
Wrapping up
Coping up with the changes and new developments in an industry is the best way to hold a position in the highly competitive market. If you organize events on a regular basis for brands or you are an event manager you must be aware of these new changes so that you can offer your attendees what they want. If you too want to follow these trends, turn to WP Event Manager that carries exceptional features to give you an amazing event management experience digitally.