WordPress is one of the most powerful website building platforms on earth that offers various ways to monetize your WordPress site in 2023. If you are in search of some useful techniques to make money online through your WordPress site, this article is for you.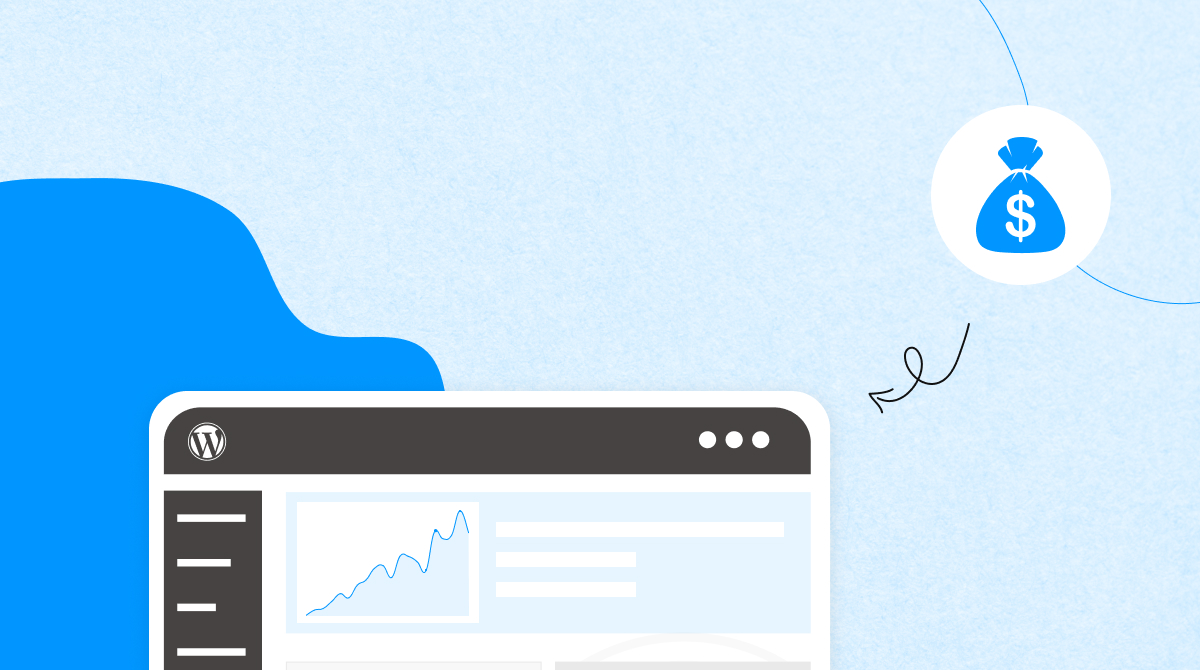 WordPress is the first choice for most businesses who want to establish their online identity. More than 43% of all websites that are present on the web are built with WordPress. This speaks for the popularity it has gained due to its user-friendliness and a huge list of customizable themes and plugins.
Having an impressive website is important for every business but monetizing the website can also be a great source of income for your business. Whether you are an event manager, blogger, entrepreneur, traveler or have a creative professional background, monetizing your website offers various opportunities to bring financial benefits to your business.
In this article, we have assembled some of the result-driven and authentic ways to make money with WordPress site in 2023. Check them out in our next segment.
1. Make money with your blogs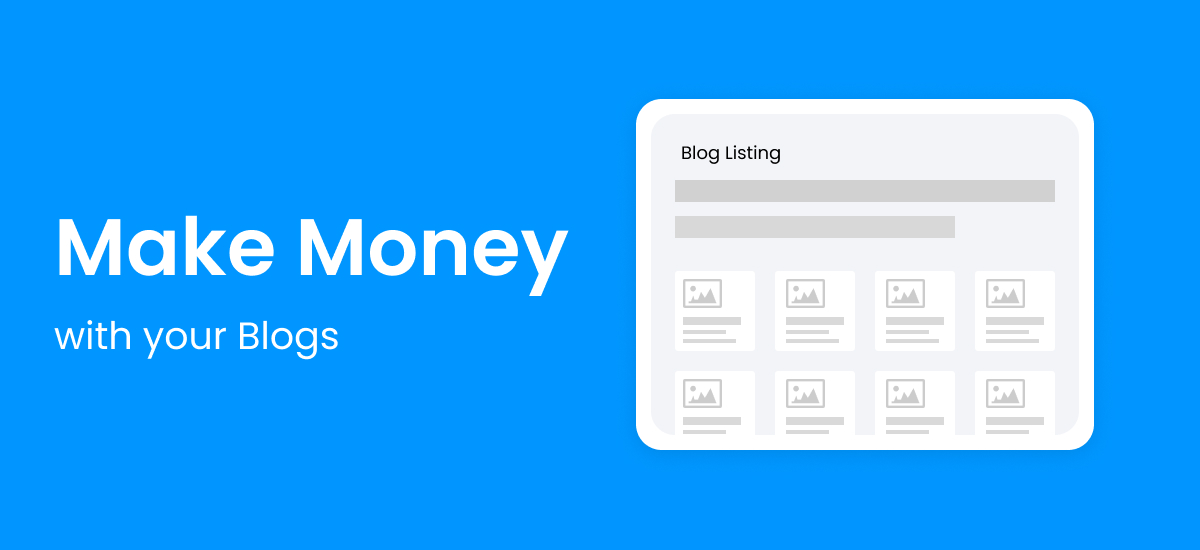 This is one of the most common methods of monetizing a WordPress site. If you are looking for an answer to the question how to make money blogging, the first suggestion that you will come across is advertising. That is true, you can earn money from the blogs you write on your WordPress sites. However, other methods are also there which are mentioned below.
Referral commission:

While writing an article, you can recommend a product from a specific brand to your readers and add links to it. In this way, you can earn referral commission, everytime a person purchases the product after clicking on the link you provided. 

Google Adsense:

Use Google Adsense to monetize your blogs in WordPress. To make money from your WordPress blogs using

Google Adsense

, you have to add a strip to your WordPress site from Google and start posting ads. These ads are known as CPC( Cost Per Click) ads which signifies that you will get paid from Google whenever a visitor clicks on the ads. 

Sponsorships:

If you want to avoid ads in your blogs, you can go for sponsorships. So how does it work? Well, in a sponsorship, a brand pays you for talking about their products on your blog posts. In simple words, you get paid for promoting a product through your blog and introducing it to your readers.  

Paid reviews:

Another way of making money through your writings is using paid reviews. You can write product reviews of different brands in exchange for money.
2. Sell digital products

There is a huge demand for digital products in the market. It can be a smart choice for those who are looking for an easy way to earn from their websites.
Digital books:

when it comes to digital products, ebooks are the first things that come to mind. You can easily create an ebook by simply assembling some of your related blog posts and displaying them as the chapters of your ebook. 

Digital courses:

creating digital courses are more beneficial than ebooks as digital courses can be sold for higher prices. Based on the area of your expertise, you can build courses and include any additional study material that you want to in the form of templates, downloads, slides and more. 

Plugins and extensions:

if you have detailed web designing and development knowledge then it will be easy for you to create useful WordPress themes and plugins that you can sell on your website and earn revenue.

Photographs:

Selling meaningful and attractive photographs is also a good way to make money with WordPress website in 2023.
3. Affiliate marketing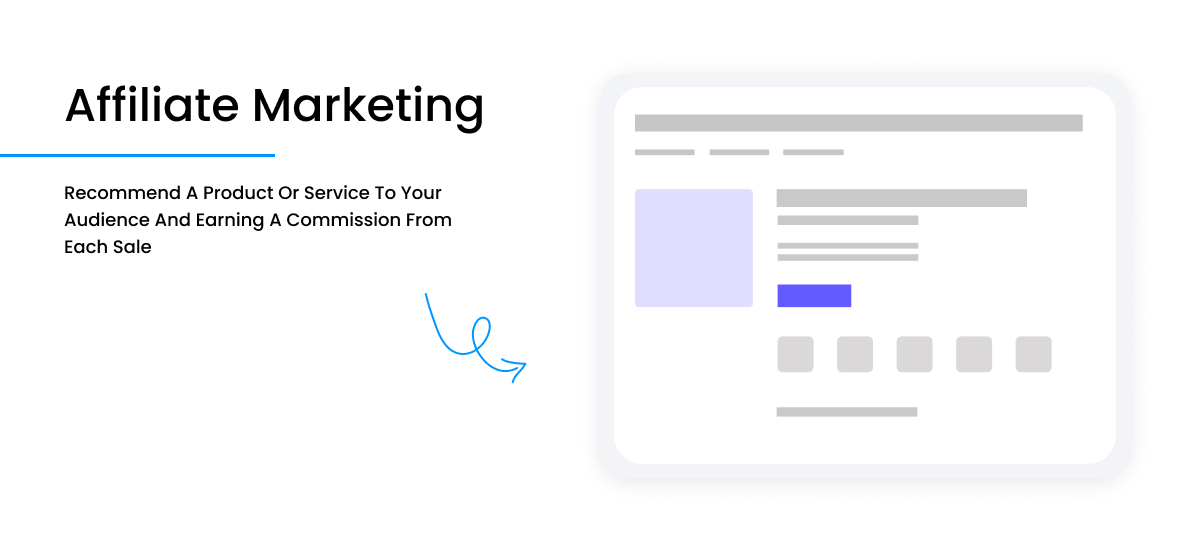 The concept of Affiliate marketing refers to a system in which you need to promote the products of other brands through your blogs and in return you get paid for each successful referral.
Consider the below mentioned tips for affiliate marketing:
Initiate a thorough research on affiliate networking. 

Find out which specific industry your WordPress website is based on.

Pick out the products that are suitable for or relevant to the industry you serve. 

Keep your readers, their choices and areas of interest in your mind.
Affiliate marketing can be extremely beneficial for you if you have a decent amount of traffic flow on your WordPress site.
4. Add event listings to your website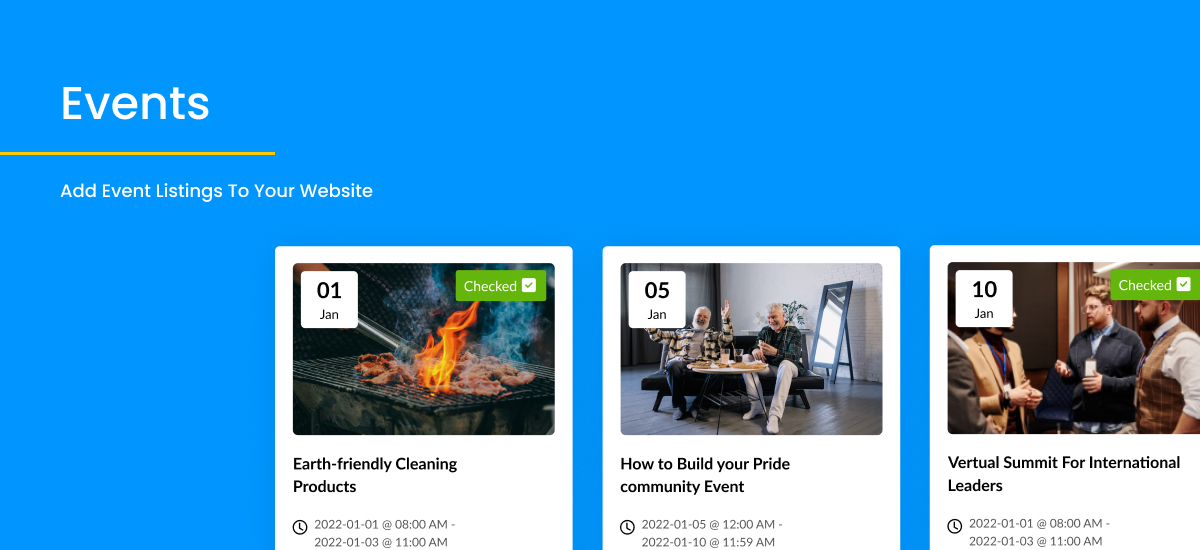 If you are into an events business or your company frequently organizes events for better networking or expanding audience reach, you can simply use your WordPress website as an event listing platform. By doing this you can invite event organizers to post their events on your website in exchange for a certain amount of money.
You can use a WordPress event management plugin like WP Event Manager to add the event listing functionalities to your website.
Facts about WP Event Manager:
The core plugin is absolutely free, you only need to pay for its premium addons. 

It has more than 37

premium addons

that allow you to create event listings, add an event calendar to your website, manage registrations, sell tickets, monetize your website through WooCommerce and more. 

For the specific purpose of earning commission through event listing, we recommend the WooCommerce paid listing plugin

. It helps you add subscriptions on your website for event organizers and receive payments through WooCommerce.
WP Event Manager is one of the most popular WordPress plugins that is available in the market. So if you have plans to monetize WordPress site, you must try out the plugin to boost your earning capacity.
5. Offer membership subscriptions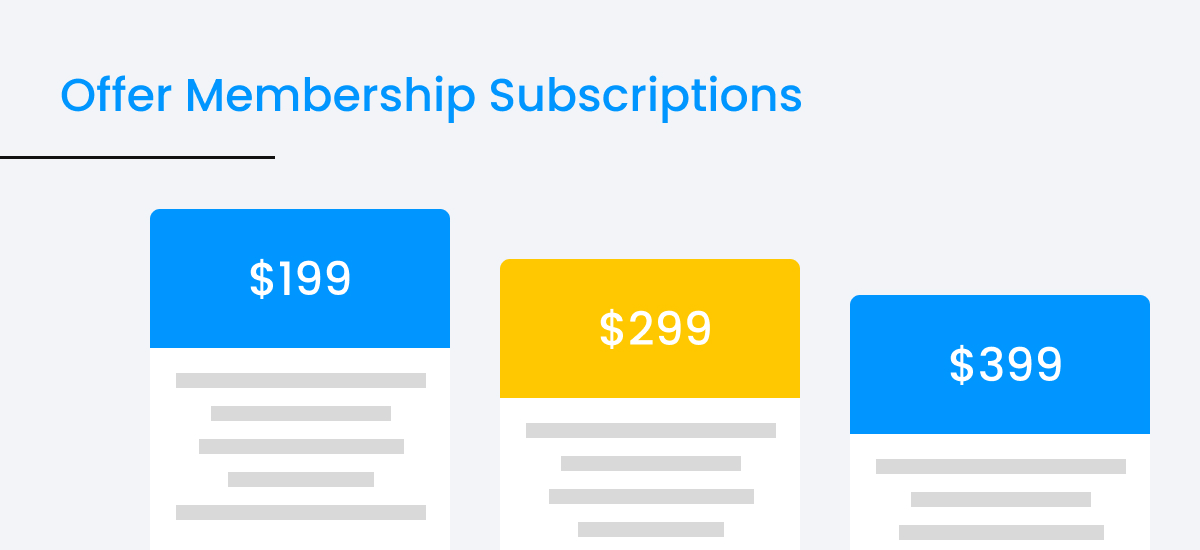 If you have earned some ardent readers for your WordPress blogs then the idea of membership subscription is going to work for you. The constant readers of your articles are most likely to pay for them to get more. Utilizing this you can build a section on your website that contains some of your in-depth articles and can only be accessed by subscribers.
However, setting up a membership site requires a huge amount of premium content to convince your readers to pay for it and keep the constant flow of revenue.
6. Sell Event Tickets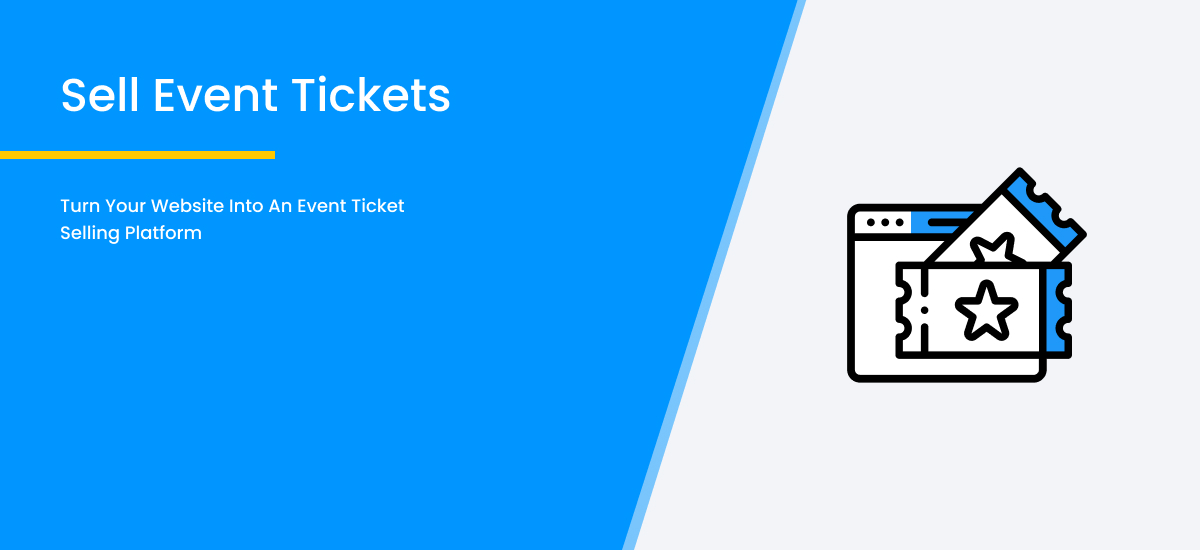 Converting your existing WordPress website into a full fledged ticket selling can also help you earn a good amount of revenue from your WordPress website. There are various WordPress plugins that can help you do that. If you have a business website with a good traffic flow then this could be the best course of action for you.
Use WP Event Manager to turn the idea into a reality. The event management plugin offers the Sell Tickets addon which is a premium extension of the plugin helps you sell event tickets on your website and earn revenue from that.
You can let event organizers sell their event tickets on your website and receive payment for each ticket sales. Besides selling tickets you can also automate the payment process using the Stripe Split Payment which helps distribute the ticket revenue among the website owner and event organizer automatically.
Here are the things you need to do to add the facilities to your WordPress website:
Install WP Event Manager. 

Purchase the Sell Tickets and Stripe Split Payment. 

Install the premium plugins and start working with it.
Selling event tickets not only encourages a steady revenue stream to your website but also improves user experience.
Frequently asked questions
1. How many views do you need on WordPress to make money?
It depends on the amount you aim to earn, the strategy you have created to achieve that and of course on the quality of your content. Surprisingly writers who manage to get only 1,000 unique monthly blog pageviews also get paid well.
2. How much WordPress pays for 1000 views?
The amount ranges approximately between $0.2 – $2.5 per 1,000 views. However, the amount may vary based on various factors like the user location, time, content quality and more.
3. How do I monetize my wordpress for free?
Honestly, generating revenue opportunities from a free wordpress blog are limited. A free WordPress website allows you to only add links to your donsation page and request readers to contribute if they think your content is helpful for them.
4. How long does it take to monetize a WordPress blog?
Patience is the key when you want to earn through your WordPress website. It generally takes a year or more to start earning with blogs. However one needs to keep in mind that he or she needs to diversify which means it is not good to stick to a single method of generating revenue through blogs. Whether it is a sponsored blog post or advertisement, it may take up a year or so to start experiencing the cash flow.
5. What kind of blogs make money?
Consider the following WordPress blog topics to start making money:
Earning money through blogging.

Digital marketing. 

Finance and investment. 

Cooking methods and recipes. 

Health, beauty and fitness.

Mental health and wellness.
Wrapping up
Making money with WordPress websites can open up various opportunities for you to increase your revenue. By monetizing your blog posts, adding event listings to your website, selling digital products, adopting affiliate marketing, selling event tickets and offering membership subscriptions can open up the earning capacity of your site in various ways.
However, you need to be patient enough to get the results because it takes time to establish an online business. You need to constantly work on improving your strategy and keep an eye on the market trends to understand what your target audiences are interested in.
We hope that the article will help you get ideas to make money with your WordPress site. Start working on it today and reshape your website as a money generating machine for your business.