Events offer amazing opportunities for businesses to help them achieve their targets. Organizing corporate events show businesses the best ways to promote and establish their brands in the market and increase sales. However, businesses do have an idea about different types of events and particularly which type of event will be the most beneficial for them.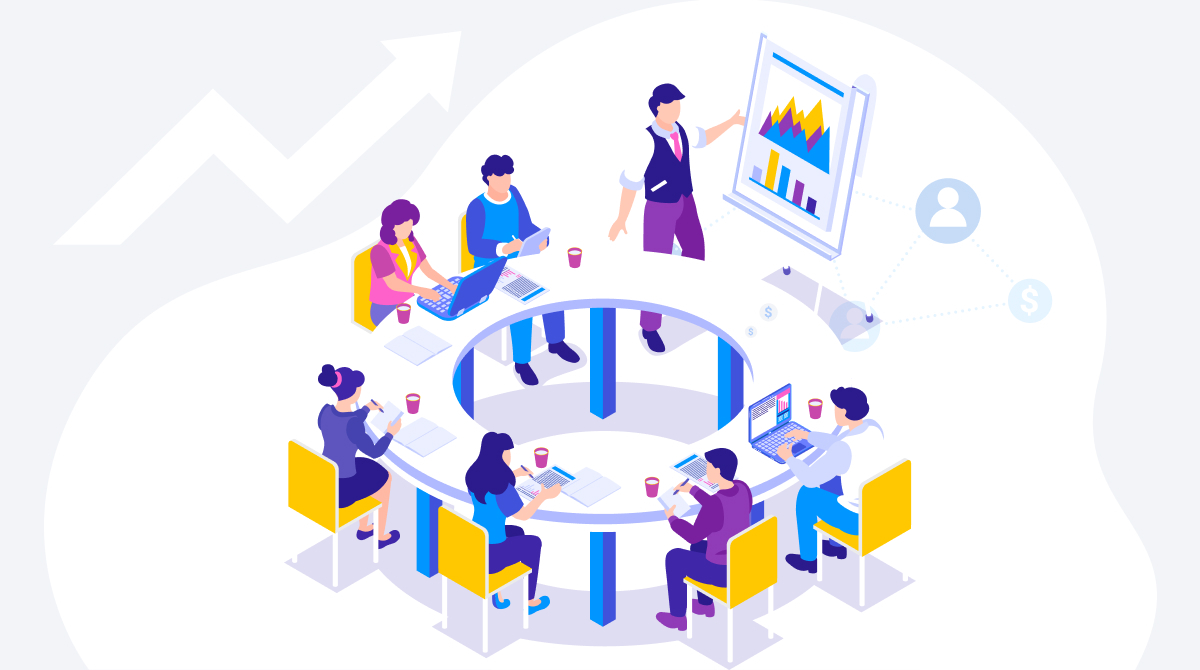 If you are one of those businesses who wants to increase brand awareness through events, this article is for you. We have mentioned different types of events along with their specific details in this article so that you can understand the concept and decide which type of events will help you generate maximum profit.
Before getting into the different types of Corporate events, let's have a look at how events are classified.
How events are classified
Events are usually classified into three categories – corporate, private and charity.
Corporate events are mostly business and customer centric events whereas the main focus of private events is often entertainment and charity events are organized to help people.
Corporate events are mostly driven by business targets related to them. They can remarkably help businesses grow and achieve business goals if planned properly. Here is a list of corporate events that you can utilize to fulfill your business objectives.
1. Seminars
The concept of Seminars are to some extent similar to conferences. However, they have some clear differences.
Unlike conferences, Seminars are like training sessions that are usually held for a few hours.
The main objective of companies behind conducting seminars is to educate people or their employees about various company related things like a new product or yearly performance or any such new developments that they want to share with them.
2. Trade shows
Trade shows offer businesses a great opportunity to increase their product sales to a great extent.
Such events invite several companies to assemble under the same roof and showcase their products and services to people.
Trade shows are very interesting for attendees as they get the scope to try out different products, view demonstrations and learn about various services that they can use.
Such events are interactive and based on multiple exhibition booths where companies can display their products and attendees get the scope to try out these products before purchasing them.
Through trade shows companies get a scope to directly connect with their target audience, increase their product sales and spread brand awareness.
3. Conferences
Events like conferences are industry driven events that help businesses spread awareness and increase sales. Such events cover product launch, promotions, speakers and contests. Most business conferences are based on the main business theme or the products they sell to inform the target audience about them. Conferences are usually held for multiple days.
Conferences can be organized both virtually and physically. If you want to organize your business conference following the hybrid pattern, you can do that as well.
To get a detailed guide on virtual conferences, you can read our previous blog on How to conduct virtual conferences.
4. Networking events
As the name suggests networking events are hosted for the purpose of building connections with people having similar interests.
In simple words, networking events allow businesses that share similar interests to meet and connect with each other.
Such events offer a great opportunity for companies within the same industry to interact and discuss new developments that took place in the industry and share their knowledge on the same.
Networking events can be small or huge but it is to be mentioned that small networking events make interaction between companies easier than the bigger ones.
5. Company parties
Company parties help strengthen the bond that employees share with each other in a company.
It offers a great way to show employee appreciation, celebrate company achievements, elevate employee spirit and enjoy holidays.
The main purposes of such events are recreation and relaxation. They freshen up employees and charge them up to start their upcoming projects with a lot of energy.
6. Online business events
Online business events are one of the most popular types of events that businesses organize today to broaden their audience reach and increase sales. This is because virtual business events are not restricted to geographical boundaries. People from different corners of the world can join them. All they need is a high speed internet connection.
If you aim to attract more audiences towards your business, virtual events can do a lot more for you than you can imagine.
Using the tools to organize such events improves audience engagement at your events and helps offer them a worthwhile experience.
If you have a WordPress Events Website, using a plugin like WP Event Manager can simply transform your ordinary events into extraordinary ones. The Expo Networking addon from WP Event Manager has redefined the concept of virtual events with its exceptional features. Click here to discover all of its features.
7. Product launch
It is important for every company to make their target audience aware of their product or products they have recently introduced. Product launch events usually cover a new brand, partnership or exciting deals.
The attendees in such events get an opportunity to know the company closely.
Usually companies invite their employees and media outlets to their product launch events in which they display and explain the product to the attendees and also lets them know about its benefits.
Such events are usually organized before releasing the product in the market to build interest amongst customers.
Some useful tips to help you plan your next corporate events:
Define the purpose of your event.

Set a budget for your upcoming corporate event.

Choose the right plugin like

WP Event Manager

to help you in this process.

Identify your target audience.

Determine the theme of your event.

Develop a solid event marketing strategy.
Conclusion
No matter what type of business you are running, you must be aware of which type of event is beneficial for you and how you can conduct them successfully. If you have a WordPress Website for your business then you can always rely on a plugin like WP Event Manager.
Whether you want to create virtual or hybrid events WP Event Manager has the right features to fulfill all your corporate event requirements.