Triper is a company that is built with the idea of connecting travelers worldwide. They believe in reviving the culture of hospitality throughout the world with their business.
Company Introduction:
Triper is a company that is built with the idea of connecting travelers worldwide. They believe in reviving the culture of hospitality throughout the world with their business. Triper revolves around the travel world and aims to support those people who want to explore different countries, people and culture.
They have an invitation(events) network for travelers where they offer every user the opportunity to join them as a host or ambassador for their city, country and region. Triper strives to benefit everyone involved with them in a joyful manner.
The founder of Triper, Mr.Dirk Bierschwale shared their success story with us and how WP Event Manager helped them in this journey.
Inspiration behind the project:
As mentioned above, the objective behind the establishment of Triper is to create a network for travelers where they can connect with the locals and have a wonderful experience that is based on humanity. So it was searching for plugin that could understand the concept behind Triper and work accordingly for them.
The founder quoted "Our uniqueness is to build up a network, where traveler meet up with locals on eye high to have outstanding experience, which is based on humanity and the wish to re-known different countries by land, culture und people despite you might visit and consume typical sights in cities and regions. Triper is the additional extra on each trip you do everywhere you travel."
Issues faced:
Triper was in search of a functional tool that would understand the idea behind their business to connect travelers throughout the world. Their search ended at WP Event Manager that perfectly fits into their requirements. While describing the plugin the founder shared that the plugin is easily customizable which made it easy for them to work with it and receive their desired result.
Before finding WP Event Manager, Triper experimented with other similar tools as well. The founder admitted that those tools were complicated and difficult to install, customize and work with.
He said " We needed to have an functional tool that match our idea to get people together. WPEM is working that way and we could have customized this plugin. We have used another one before, but have had a lot problems to install, customize and maintenance it. WPEM is quicker and better for our needs."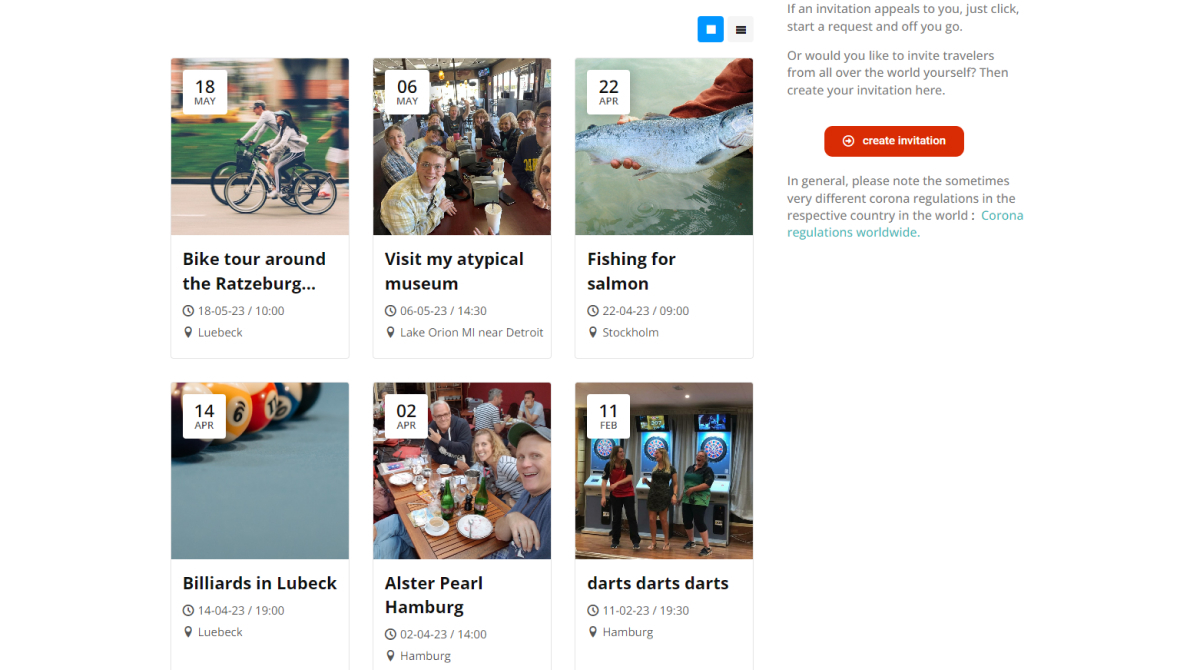 How did Triper find WP Event Manager?
Triper was searching for such tools online and came across 3 to 4 similar tools that could have been suitable for them. However, after thorough research on such tools, they have picked up WP Event Manager. According to them, WP Event Manager does not only have positive reviews and high ratings on the web, it is affordable and it offers convincing services.
The founder added "We were checking the internet and had the choice of 3-4 tools for us. Despite the fact many customers ratings were good, the price and service were convincing us."
The Plugins Triper used from WP Event Manager and the features they loved
Triper has mainly used the Calendar addon from WP Event Manager. The founder added "And the most feature what helped us a lot is the calendar with all the different details, which suppose to use our user for the better. Just simple and nice to work with."
Solution:
The founder mentioned that WP Event Manager has efficiently fulfilled all its requirements. He specifically talked about the Registration addon offered by WP Event Manager and impressed with the fact that the addon is easy to use for the admin and users of Triper as well. It makes it easy for them to track when, what and who has participated in their events which is known as invitation.
The subtools of WPEM, something like the registration tool makes it easier to use for us as the admin, but even much more easier for the user of triper to get good overview of what, when and who has been involved in any invitation yet. (Our "events" are called invitation by the way).