Organizing events for your business can help you build new professional connections that are sure to be beneficial for you. Such events can even be taken as effective communication tools that bridge the gap between you and your potential customers. They also give you the opportunity to advertise your company products to your existing and potential customers along with other companies that share the same industry.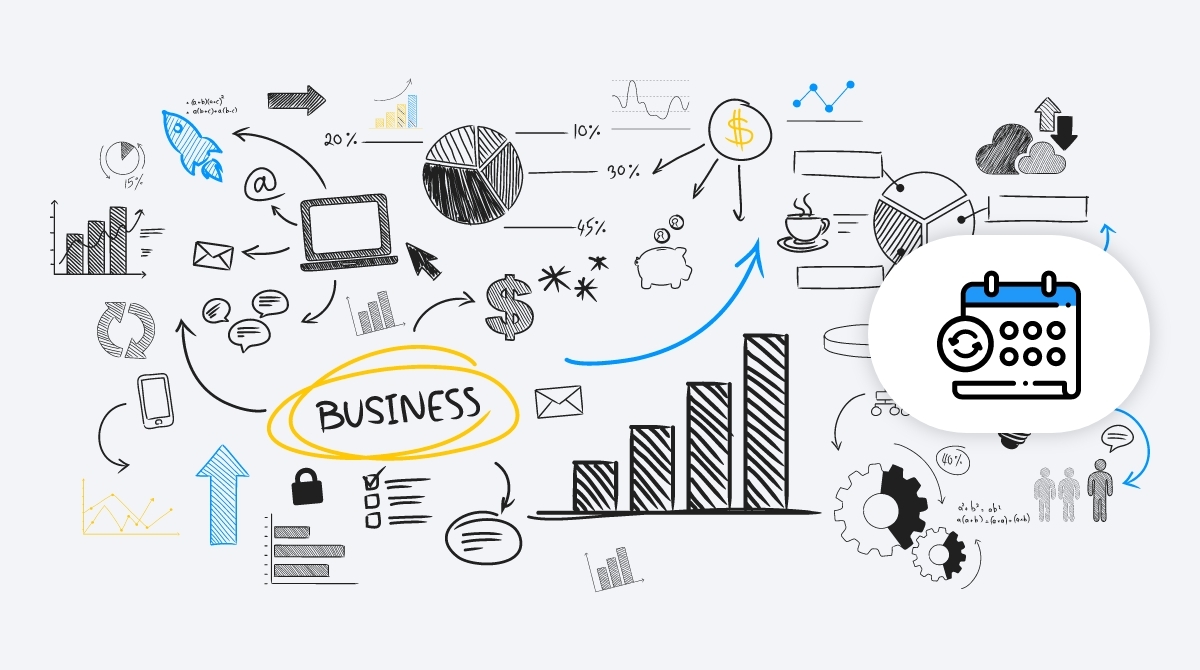 In simple words, conducting events can be a great way of offering brand experiences and fulfilling business objectives. If you are into the business of events or you want to organize events to expand your audience reach, you must consider the strength of recurring events.
Initiating recurring events throughout the year can have a profitable impact on your business strategies. In this article, we will find out all the details of recurring events and how it can help you strengthen your business strategies.
What are recurring events?
The term recurring events signifies the events that repeat themselves multiple times in a year on your Calendar. You can have a series of scheduled events for your business in different forms. The subject of recurring events can be based on various topics or a part of a story or others.
The timing of your recurrent events can vary depending on your business requirements and convenience. You can set your recurring events on a daily, weekly, monthly or yearly basis on your events Calendar.
If you are having a WordPress events Calendar, updating recurring events can be easy for you using a suitable plugin. Otherwise, it can be tedious and time consuming.
Advantages of recurring events
Arranging recurring events is not only advantageous for your business but also for your attendees and staff.
1. Time-saving
Conducting recurring events can save an ample amount of time for you that you could use in other promotional activities. This is because with recurring events you do not need to plan fresh ideas and content each time you carry out an event. The process becomes even smoother if you use a feature packed WordPress plugin for your recurring events. We would recommend the Recurring events add-on offered by WP Event Manager that could streamline the entire process.
2. Attendee engagement
Recurring events follow a predictable pattern as they occur on regular intervals. This helps your employees plan ahead and make it easy for them to attend your event as they would know the date and time for your next event. They will be aware of the subject that would be covered in the next sessions which can also encourage them to refer your events to their known circle who might be interested in it.
3. Increase the number of attendees
The biggest advantage of recurring events is flexibility. How? With recurring events your attendees get multiple dates available which means in case they miss any of them for some reasons they can attend the next one as per your event schedule. In addition to that, if there is a week or month of interval between each of your events then your attendees can also plan accordingly to attend the event.
4. Business growth
Recurring events help you increase the number of attendees in your events which ultimately boost your business exposure and accelerate growth. Besides this, using a good WordPress plugin for your recurring events also helps you update your calendar automatically so that you do not need to plan it every time.
How recurring events can strengthen your business strategies?
1. Strategize
If utilized and organized properly, recurring events can offer you a great way to stay in touch with your existing customers and connect with the new ones. You can arrange annual trade shows or conferences to meet new people in your industry. However, you do not need to conduct complex events everytime to attract new crowds toward your business. Arranging fairs and small workshops can also help you in this purpose.
2. Fully utilize your marketing opportunities
Recurring events highly accelerate your business marketing efforts. How? Well, when it comes to single events you can promote them till the time they start but in case of recurring you can keep promoting future events in the series during an event.
Never lose an opportunity to encourage your attendees to invite their friends who are interested in the subject that your events cover. This is because Word-of-mouth marketing is one of the traditional and most effective marketing strategies that bring amazing results as we all rely on the recommendations of our friends and families. This would help you double up your event ticket sales.
3. Post event follow-up
Post event follow-ups help you gain an idea about your attendee experience in your events. Based on the information you collect during the followup, you can plan your future steps. If you have decided to spend a certain amount on such event series, then you must know the areas that are loved by your audiences and the areas where you still need improvements.
4. Use a good calendar
In order to ensure that your event details are displayed prominently on your website you must use a good WordPress Calendar plugin. This helps your attendees easily find your upcoming event details along with the direct link to share event details in their circle.
The best plugin to conduct recurring event
Recurring events come with a list of benefits that are sure to improve your business strategies and sales. Using a good WordPress plugin to add and manage your recurring events on your website is essential to begin the process.
We recommend you WP Event Manager's Recurring events plugin that efficiently takes care of your recurring events to make sure you get the most of it.
All you need to do is to install the plugin after purchasing it from the WP Event Manager official website and start working with it.
Features of the recurring events add-on
Events can be repeated on a daily, weekly, monthly or yearly basis.

It saves your time by automatically updating your recurring events on your Calendar.

It lets users create their events once and the future events get automatically generated.

It is easy to set up.

Allows users to customize individual occurrences without affecting others in the series.
These are the main features of the Recurring Events add-on. To know more about its other features, explore the add-on now.
Conclusion
Arranging successful recurring events can increase your audience reach to a great extent. No matter which industry you serve, if you are using the right tool to handle your recurring events in the right way you will surely achieve goals. Fortunately, we have plugins like WP Event Manager's Recurring events that automates the whole process so that you can focus on other growth related activities for your business.