The process of event management is constantly getting simplified due to the advent of new technologies. Today event professionals can do more with a little effort. Starting from the WordPress event management plugins to AI technologies, the event industry is growing at a lightning speed. In this article, we have discussed ChatGPT and how it can help event organizers in planning and hosting events successfully. Here, you will learn about how you can utilize the strength of ChatGPT to sharpen your event strategies and boost attendee experience in your events.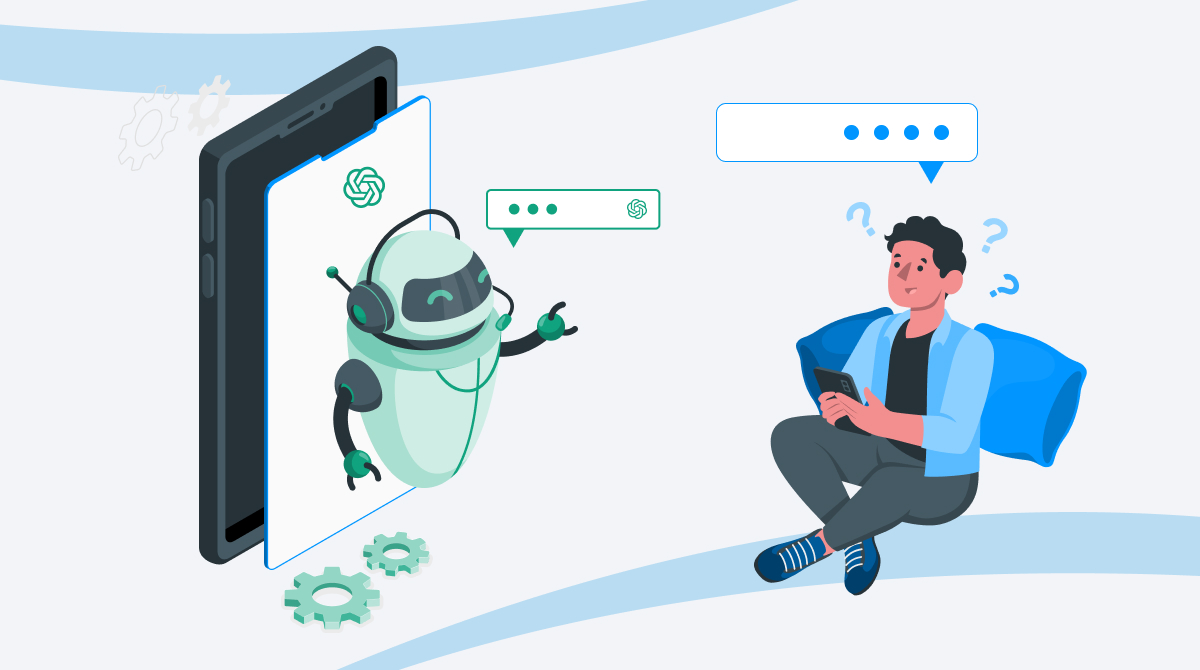 Before diving into the topic, let us introduce you to ChatGPT.
What is ChatGPT
ChatGPT is an AI-chatbot that was introduced by OpenAI in November 2022. It allows users to initiate text conversation with artificial intelligence.
It has started gaining massive popularity within a very short period of time because of the growing interest among people from different industries.
ChatGPT is designed in such a way that it is capable of performing a huge array of tasks. Today humans utilize it for almost everything starting from translating recipes in foreign languages to debugging code and explaining HTML in detail.
Some experts even believe that ChatGPT could put an end to the conventional way of searching information on the internet and can even bring down Google's dominance.
ChatGPT might have acquired the top position in popularity but it does have alternatives like GPT-3, YouChat, Chatsonic and more.
Let us explore the ways ChatGPT helps event promotionals in managing events.
How ChatGPT helps you in managing your events
1. Event Planning
ChatGPT can help event professionals in many ways during the event planning phase which covers event scheduling, setting an event budget, selecting vendors and more.
Event Scheduling
ChatGPT, just like a loyal assistant, lets you schedule your appointments and meetings and also keeps an eye on the deadlines and major deliverables. As an event manager, you only have to add your requirements and preferences into CharGPT with its natural language processing.
Event Budgeting
Setting up a budget for your upcoming event is one of the crucial parts of event planning. Knowing how much you can spend overall makes it easy for you to make further decisions in various activities of event management. ChatGPT monitors your expenses, lets you compare product prices from different vendors to help you make financial decisions wisely.
Selecting vendors
Picking up the right vendor for events is something that often gives event managers sleepless nights. As an event planner you need to collect all the details of each vendor to make a wise selection. Thankfully ChatGPT does the work for you. It not only collects information from multiple vendors, compares their offerings and prices and presents it in an organized way that helps you choose the right one for your business and that too without much effort.
Choosing the right event management software
If you still follow the old school, time-consuming and laborious way of conducting events without the support of an event management software, it is high time you think about using one. WordPress offers a plethora of event management plugins for your WordPress website that can simplify the entire process of event management. ChatGPT makes your selection easy by recommending the best software for your requirements.
ChatGPT is always there to assist you in this regard but we are here with one of the best WordPress event management plugins and that is WP Event Manager. You can try the core plugin with basic features for absolutely free of cost. If you want to upgrade to our premium addons, you can purchase them individually or in bundles with an affordable cost.
2. Event Day Activities
As we mentioned above, ChatGPT helps you at every stage of event management. When it comes to the event day activities it helps you with your major tasks to make sure that everything runs smoothly for you and your attendees.
Registration
Though an efficient WordPress event management software like WP Event Manager smoothens the entire registration process, ChatGPT also helps you in many ways here. It constantly communicates with your attendees to answer queries regarding the event registration process, directs them to the exact place and also keeps them updated about the event schedule.
If you are looking for a permanent solution for your event registration hassle, you can switch to the Registration addon offered by WP Event Manager. It offers a customizable event registration form that your attendees can fill in to get registered for your event. Besides registration, you can use our Sell Tickets addon that accelerates your ticket sales and offers you and your attendees a smooth and secure transaction experience with WooCommerce.
Customer Service
ChatGPT is also programmed to help you in customer support work by answering common questions of your website visitors. However, these answers are pre-programmed answers. ChatGPT is not purely designed to perform the task of your customer support executive but it does help in certain ways with its human-like conversational abilities. When it comes to answering complicated questions of your website visitors, relying on ChatGPT will not be a good option. Hopefully ChatGPT will go through various advancements in the future and it will overcome such limitations.
Logistics Management
Managing logistics is another challenging part of event management for every planner. ChatGPT lets you monitor the details of logical requirements, room assignment, the speech timings of your speakers and also check your event equipment to ensure all the arrangements are properly done on the day of the event.
3. Post Event Activities
Post event activities are also an important part of event management that helps you understand what your audiences like about your events the most and what are areas that need improvements from your side.
ChatGPT also has a role to play here and helps you analyze your event in detail with useful event insights.
Taking attendee feedback
ChatGPT helps you collect feedback from people who were associated with your events including the attendees, vendors, sponsors and more. In addition to that it creates a summary of the feedback to show you the overall picture of what your attendee liked and where they want to see improvements.
Measuring event success
ChatGPT scrutinizes and studies your event data including the number of event attendees, the level of interaction and engagement, and Return On Investment to measure the success of your events. You can utilize this data to improve your future events and make them more successful.
Conclusion
ChatGPT is undoubtedly a useful tool that can make the event planning process much simpler for every event planner. Starting from planning, scheduling, budgeting to measuring the overall success of your events, it can help you at every stage of event management. Whether you frequently host events or occasionally, ChatGPT does make a difference. It not only saves your precious time but also boosts efficiency in your event management journey.
If you are struggling to manage your events successfully, try WP Event Manager. It does much more than what you can imagine. Starting from displaying your events on an interactive calendar to managing promotion, registration and ticket sales it has a solution for every event management requirement.