Every event organizer wants to offer their attendees a worthwhile experience so that they keep coming back to attend their future events as well. It takes a lot of effort to plan, design and execute satisfactory attendee experiences.
Considering the recent health concerns and restrictions on travel due to the pandemic, most businesses prefer to host virtual events. This is because shifting to virtual events is a way better option than canceling events.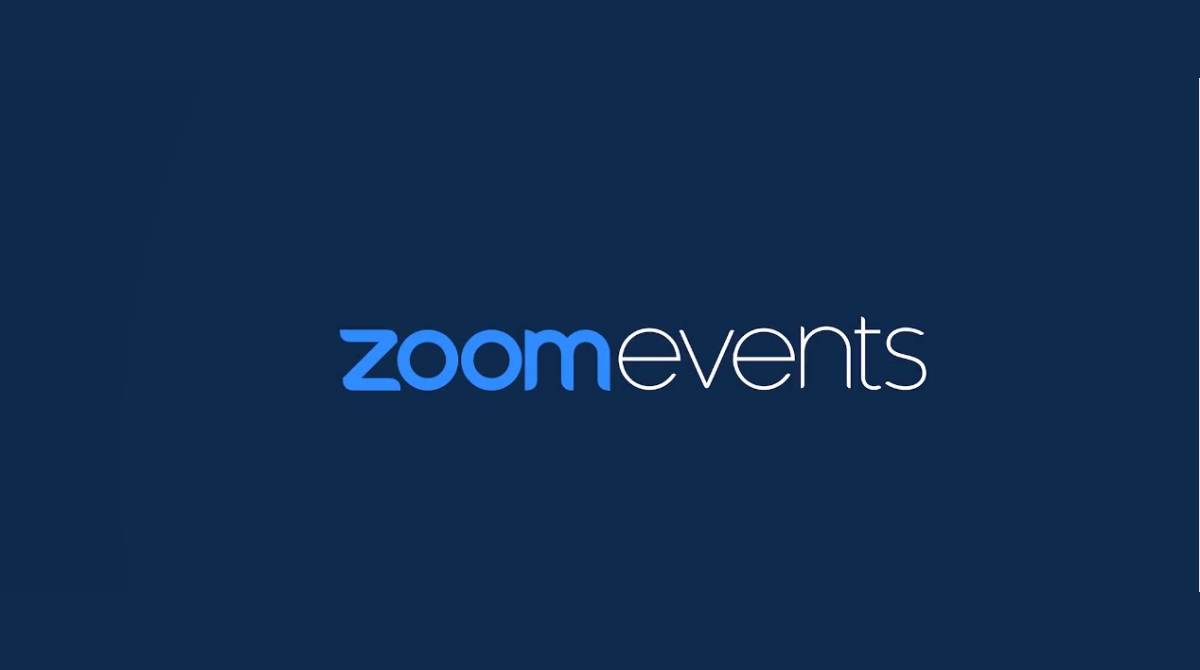 During the pandemic, people embraced virtual events as an alternative option to the in-person events. However, due to its endless number of benefits it has gained massive popularity and proved that it is here to stay.
When it comes to virtual events, Zoom offers amazing facilities for the users which is why it is counted among the most desired platforms for organizing virtual events.
In this article, we will take you through some of the best practices for hosting virtual events on zoom.
What is a virtual event?
A virtual event is an event where attendees attend the event virtually instead of being physically present at the spot. Online webinars, attending meetings using a video conferencing tool, online yoga classes etc all fall under the category of virtual events.
Using Zoom for virtual meetings and webinars
Virtual events have different shapes and forms, and Zoom provides tailored solutions to fit into all types of virtual events. While planning to conduct a virtual event you need to have a clear idea of the kind of user experience you want from the event.
If most attendees at your event are expected to be listeners then you must opt for

Zoom webinars

.

If a continuous interaction between host and the audience is expected then

Zoom meeting

will be a suitable option.
Depending on these conditions you can decide if you want to host a meeting or a webinar.
Using an all-in-one video conferencing tool like Zoom can be your first step toward virtual success. It comes with a plethora of features and tools with quality customer support to help you get the best results for virtual events.
Besides offering you a large meeting room, Zoom offers you a lot of features to level up your virtual events.
Here is a list of benefits that you can get with Zoom for your virtual events
Zoom, being a user-friendly platform, perfectly fulfills every user's requirements related to their virtual events.

You can keep in touch with your team through Zoom chat during the planning phase of your event.

Zoom webinar holds the capability to initiate events having upto 50000 attendees.

Zoom easily integrates with Hubspot to provide you with marketing automation to make sure that your event promotion drives the attention of your target audience.

You can connect Zoom with a smart camera to improve your attendee experience during a speech.

Zoom polls can be used to encourage non-verbal live attendees to participate.
If you are planning to initiate a virtual conference, you can read our blog on The complete guide to hosting a virtual conference on your WordPress website in 2022 to get all the details of a virtual conference.
Here are the best practices for hosting a virtual event on Zoom
1. Ensure that you have a paid license for Zoom
Being a host, you must always be prepared with all the things that are required for your event way ahead of the actual event. The first thing that you need to ensure is that you choose the right Zoom version for your event that lets you add as many guests as you want to invite in your event in no time.
As mentioned earlier, Zoom comes with two different options to enable you to host either a meeting or a webinar. Each of these Zoom versions offer different features and functionalities to serve different purposes.
The webinar version gives a professional appearance to your event and it only shows the speakers on screen. It does not display the attendees or the number of people present in the event. However it gives a scope to attendees to take part in the event through polls and Q&A sessions.
On the other hand, the Zoom meeting version displays almost all the event attendees on screen and helps them easily interact during the meeting or event.
2. Configure your Zoom setting before the meeting
It is good to configure your Zoom settings as per your requirements even before the meeting starts.
The Zoom webinar version comes with advanced settings to help you customize your attendee experience.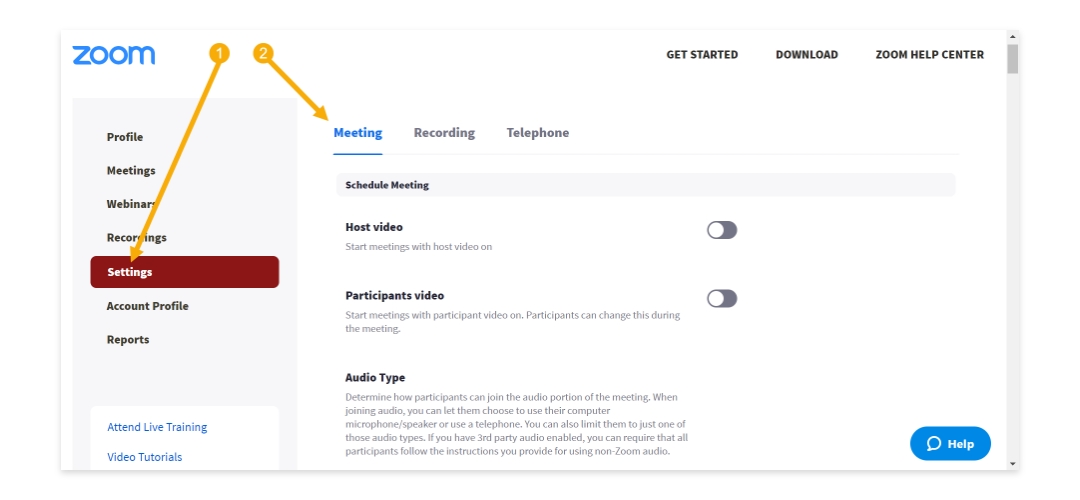 Boost audience interaction in your events with the following settings,
Keep the auto download chat and Q and A feature turned on to save the event content.

Do not forget to enable the Q & A upvote feature.

You can add another co host at the day of the webinar itself in case a technical error is found.
3. Make sure there is a support team to help you in need
It is crucial for you to have backup support backstage especially when you are planning to host a Zoom event with a huge number of attendees. Having a support team behind you gives you the comfort and confidence to deliver a successful event to your attendees.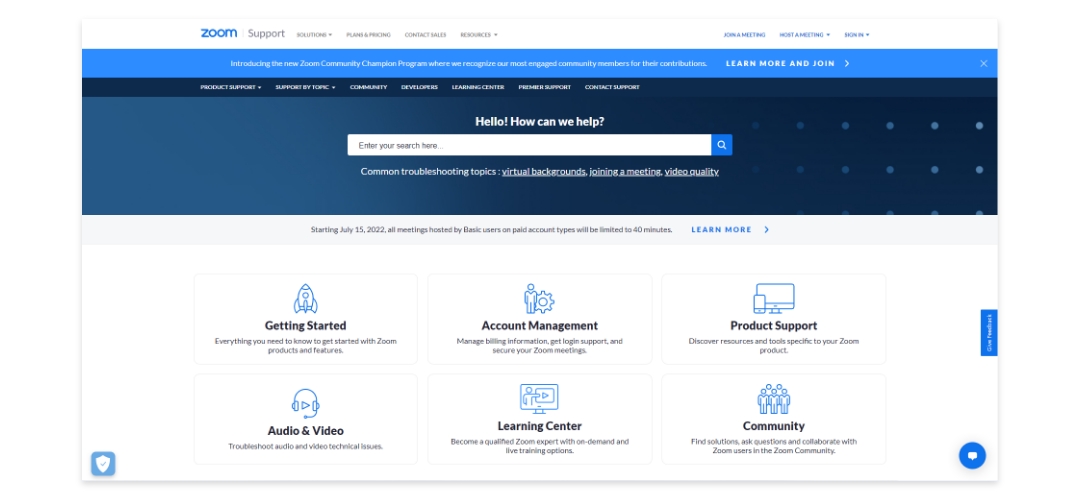 You can have the below mentioned support team to host a big Zoom webinar,
Chat coordinator to handle your Q&A sessions.

Zoom expert and IT Support.

Anchor and live content moderator.
4. Find a way to stay connected with the support team during a live event
As a host, It is important for you to stay in touch with the internal support team during a Zoom event. The best way to do that is to use chat applications like Slack and Google chat where you can get instant response for any kind of technical issues, general queries and other behind the scene during a live event.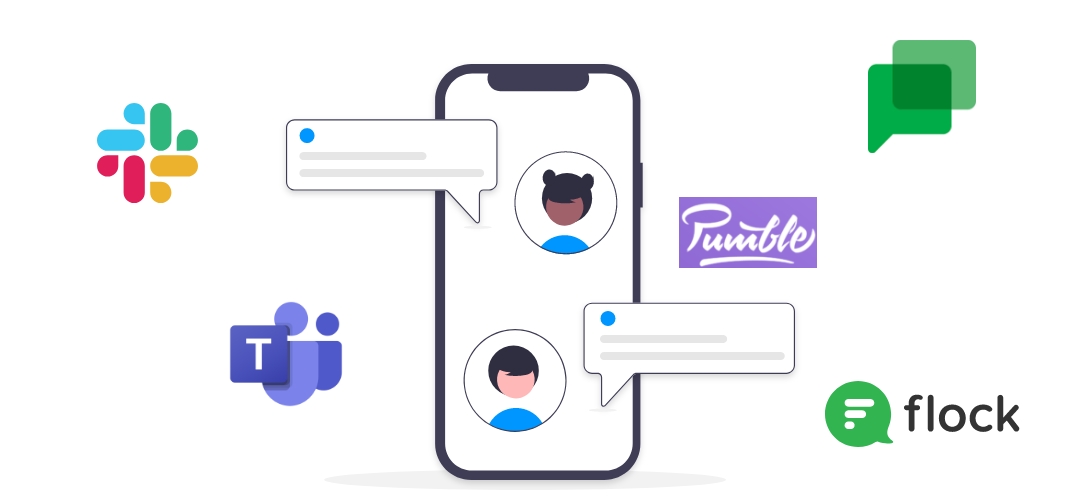 5. Prepare your presenters before the actual event
Your event anchors or presenters must be well prepared before the Zoom event. Check the internet connection, background, sound and lighting properly before the event and make adjustments accordingly. This is important to make sure that the presenter is comfortable with the whole setup to run the event smoothly.
The technical part should also be taken into consideration for that. The best way you can do this is to ask the presenter to run a test event session just a day before the event to ensure everything is in its place.
6. Greet presenters in Zoom Webinar lobby
It is good to greet your presenters the moment they step into the virtual lobby before the webinar begins. This creates a positive image of your brand and also ensures the best professional experience for you and the anchor.
The presenter usually interacts with other panelists, looks after the technological part including lighting and sound and makes himself or herself comfortable right before the actual presentation.
This is basically a warm up session for the panelists and presenter that helps them begin and run the event with full energy.
7. Build customized background for your presenters
To make your Zoom event look more professional, you can use custom Zoom Virtual backgrounds to add your branded background to the event. Make sure that your presenter uses the background during the event.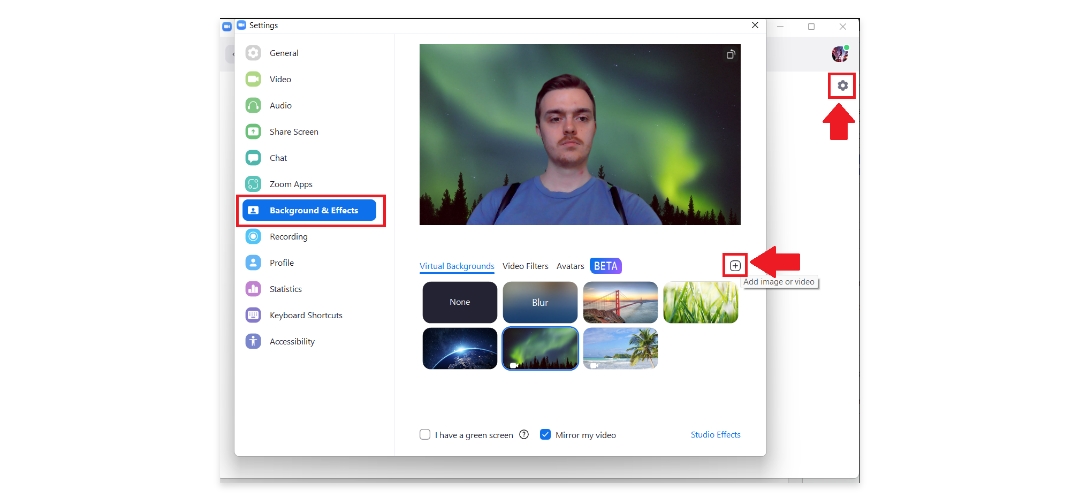 You can make necessary changes to your event background to add your branded background during the event preparation.
8. Be ready for a Q and A session
Engagement is the key to having a successful event and when it comes to engagement Q and A sessions play a pivotal role. It helps your attendees interact in the real time chat. However, with Zoom webinar, it can get a bit confusing as the presenter's view may not match with the things that participants see. That is why it is important for you to monitor the questions that are pouring in. Otherwise a huge amount of answers often lose track.
9. Take feedback and questions for audience engagement
To encourage audience participation in your Zoom event, you can ask them to submit their questions during the event and upvote the questions which according to them are relevant and important. This will help you choose the questions that have received the highest number of votes and make your event interactive in a fun way.
10. Post event follow up
It is important for every digital event organizer to maximize audience participation during the event and also to add a call to action for the existing and future audiences to encourage them to view your event content. You must record your Zoom events or webinars to let your audiences see them in the future. This also increases lead generation and other digital marketing activities.
Securing your Zoom events
Besides hosting Zoom events using the best event practices, it is also important for you to secure them.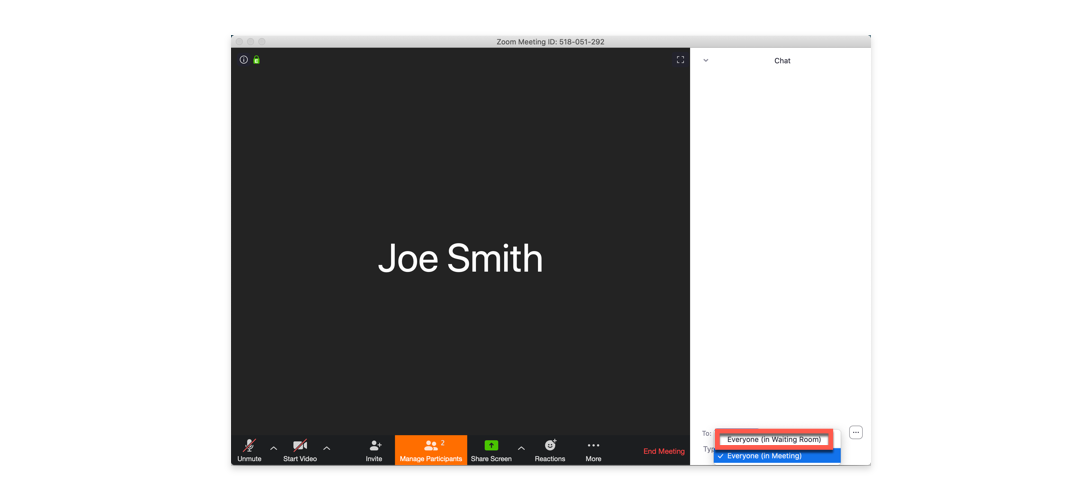 Here are some additional tips to help you tighten the security of your Zoom events.
Enable your Zoom waiting room as a default account setting to monitor people who are entering your meeting.

You can customize the waiting room experience for your attendees by giving a suitable title to your waiting room, adding a logo or description to it and more.

Utilize the waiting room description section to add meeting rules and guidelines for your attendees.

When attendees start entering your meeting, Zoom offers a list of such attendees to help you check each of them before letting them enter.

In case of any delay in meeting timing, the waiting room gives you the scope to inform your attendees through a message.

Zoom also gives you the right to remove any attendees at anytime from your meetings and also restrict them from entering again.

Avoid sharing your default personal meeting ID while you are hosting a public meeting.

Set a passcode for your Zoom meeting so that only those who have the passcode can enter the meeting.

Make your attendees register for your event to ensure that only the registered users are attendees of your webinar.

You can also lock your meeting after all your registered attendees arrival.

Manage the screen sharing option for your attendees by restricting or allowing them to share their screen during the meeting.
These are some of the security measures that you can take to keep your Zoom meeting protected from unwanted interruptions.
Additional tip on hosting virtual events
If you are planning to organize a virtual conference or a virtual meeting on your WordPress Website, you can always rely on WP Event Manager's Zoom addon that is packed with extraordinary features to amp up all your virtual events. Explore the plugin now.
Conclusion
Whether you are going to host a virtual event for the first time or you have ample amount of experience in this field, Zoom is there to fulfill all your video conferencing needs. It is one of the best video conferencing tools available in the market today that not only gives you an easy and straightforward way to host virtual events but also makes it easy for your attendees to join and participate in your event.
Using the above mentioned tips to run a Zoom event doubles up the comfort of hosting a virtual event for you. Starting from taking care of your internet connection and other backstage preparation to ensuring your meeting security everything should be taken into account while conducting a Zoom event.
The concept of initiating virtual events might be a bit challenging for a few industries but most organizers have successfully arranged such events and obtained their preferred results with clear objectives in mind and a perfect video conferencing tool like Zoom.