Case Study

May 23, 2022

707

0
About Airlink Consulting
Airlink is a globally recognized firm that provides regulatory training to the aviation industry especially in Drone operation. Their courses are available in Canada and they wanted WP Event Manager to present their courses online.
In the words of the founder of Airlink Consulting Pat Cowman " We provide courses in Western Canada and rely on WP Event Manager to present our courses online."
Inspiration behind the project
After listening to their issue, we realized that Airlink Consulting has spent a lot on their web design and database and now they wanted a simpler system that they can have control over. Their site is developing and they are adding more online options. So they sought our help to efficiently manage their course listings on their website.
While describing the uniqueness of his project he added "With a lot of past experience paying for web design and databasing I wanted a simpler system that I have control. Our site is growing and we are adding online options and WP Event Manager works for us."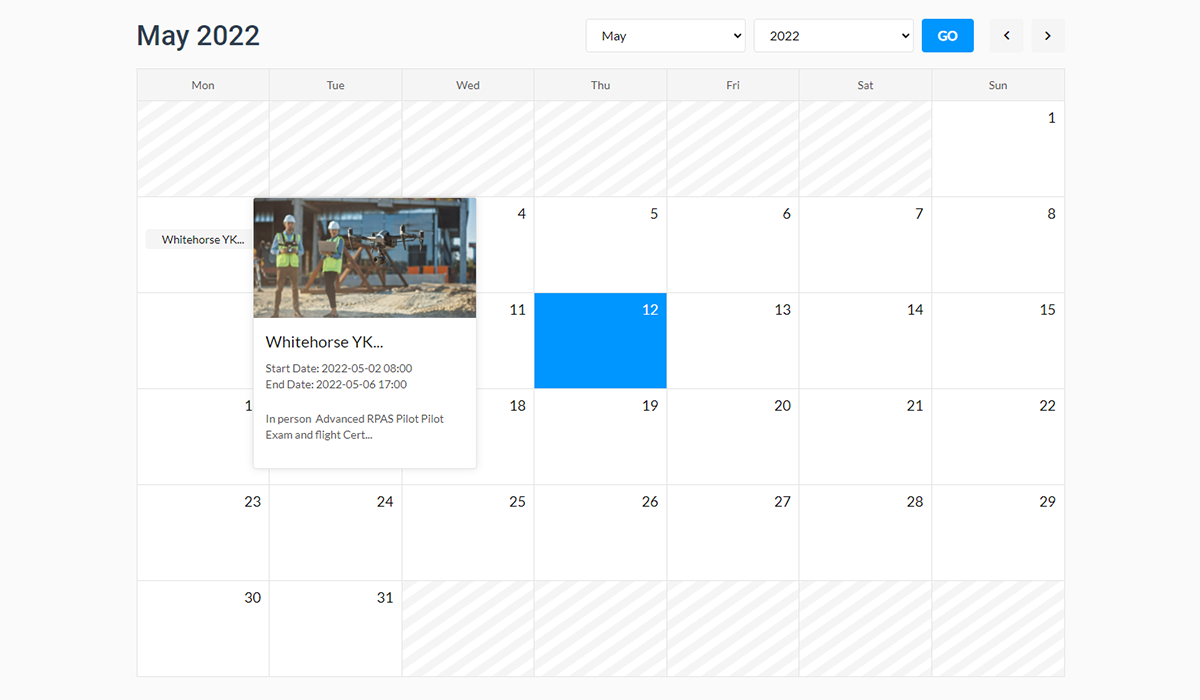 Their requirement in this project
Airlink Consulting offers an array of courses related to the aviation industry. They wanted to empower their website with a prominent course listing facility. In simple words, they were looking for a seamless way to list their training courses. They initiated an online research to find help in this process and that is how they came across WP Event Manager and read the details of the plugin.
Cowman stated "We wanted a way to list our courses and through online research we came upon WP Event Manager and looked at the details of the plugin and realized it would also work for our application."
Selecting WP Event Manager
They Googled for help and found WP Event Manager. After going through the details of the plugin and its products, they decided to join hands with us to fulfill their requirement.
When asked about how he found us, Pat Cowman said "Online research and recommendations from various online forums led us to choose WP Event Manager."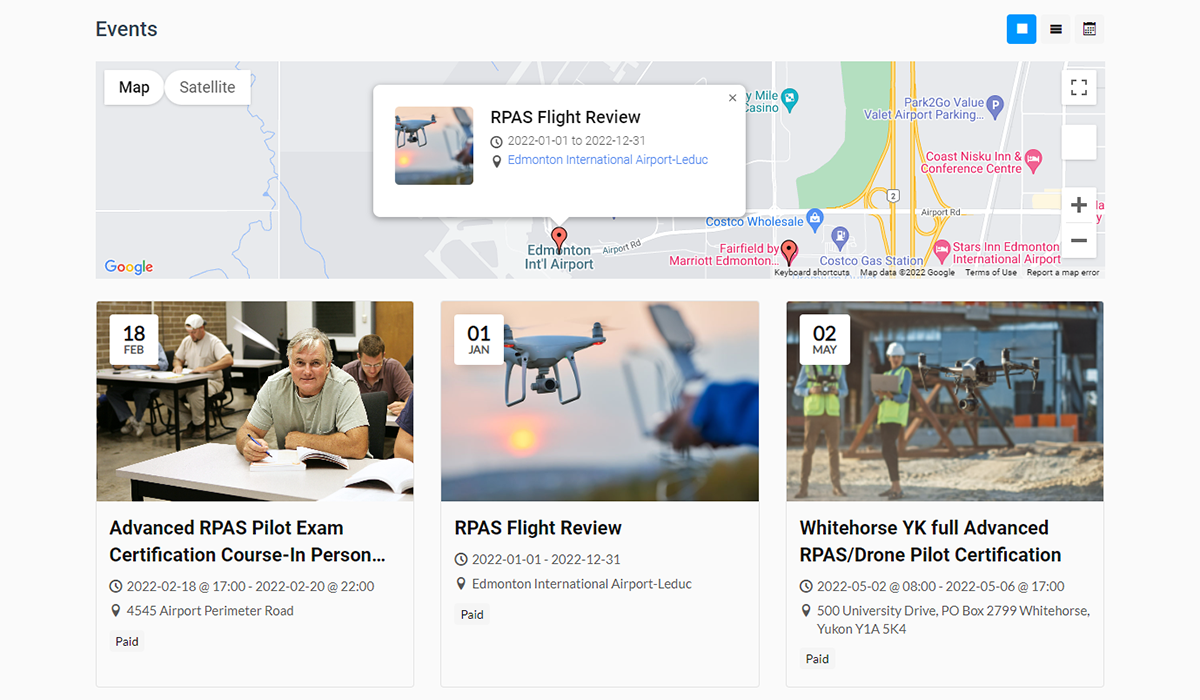 Project result
Airlink Consulting seemed to be satisfied and found the perfect solution for their requirements. He mentioned the improvements he has noticed after working with us and also appreciated our support team for being available to them at every step of the project.
He added "We have been using WP Event Manager for a few years and see some improvements. The support team are good with assisting with issues. Our main challenge is having detailed support documents that explain the functions and the features of the various components. The easy sales process and listing with Strip integration is great for managing the process."
How Airlink Consulting described their experience of working with us?
As we always say, WP Event Manager prioritizes its clients before everything else and we put our heart and soul into every project to satisfy them. Here is how Airlink Consulting described their experience of working with us.
Support has always been great. Gam and others have assisted with significant setup requests in the beginning and are there when you need them! If your looking for an event management system this is fairly simple to use.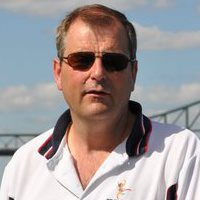 We truly appreciate Airlink Consulting for recognizing the effort we have put into their project. The end of a project does not signify the end of our relationship. We believe in long term relationships with our clients and promise that our support team will always be there to fulfill all your queries related to our services in the future.