Two Eleven took its first step in this industry as an amazon affiliate site that was into the business of selling products like CDJs, lighting, Midi boards, etc.
Company profile:
Discover Two Eleven is an eminent techno events management agency that lets businesses, organizers, and artists conduct events and sell event tickets through their website. They aim to bring communities together by helping people around the world arrange successful events. They charge a minimum amount on ticketing services unless their client's event is free.
Two Eleven took its first step in this industry as an amazon affiliate site that was into the business of selling products like CDJs, lighting, Midi boards, etc. However, Gravitar – Christian E. Zacharias wanted to break the boundaries to be much more than just a retailer and started taking small steps towards the business of event management, especially technology based events. Today he considers it as the best decision of his life. He said "I quickly realized that I wanted it to be much more than just a retailer, and so we began the transition to an event management company almost exclusively for techno events. We have become integrated into our community with such an amazing role ever since, and it was the best decision I ever made for this company."
Inspiration behind the project:
While talking about his journey he shared how his passion for music gave birth to his event management business named Two Eleven. It all started with the time when he realized that producing music is not his cup of tea and looked for ways to get a chance to contribute to the music industry.
"I have always had an unbelievable passion for music, but I am not as gifted as some of my peers when it comes to producing it. And so I began to look for different ways in which I could be a useful contributor to the scene. When I first started this project I knew nothing about web development or managing a business for that matter. But once I learned, and realized the power I had in my hands I just decided to go all in."
After initiating a thorough research he found out that though the concept of event management websites are common, a very few businesses operate in this specific genre and he fully utilized the opportunity. Two Eleven has made its place in this genre and have established themselves as one of the leaders in the market. They work together with the local organizers to help them accomplish all their endeavors and they aim to spread their wings globally.
Challenge:
The biggest challenge that Two Eleven faced during the journey was to serve different purposes of their clients as every client has his or her unique requirements. Having only the basic developing knowledge, he wanted a developer-friendly, easy-to-use WordPress event Management plugin. He tried various event management plugins to get this job done but did not achieve satisfactory results from them. His search for a suitable and feature-rich event management plugin finally ended at WP Event Manager.
He added "I definitely tried other event management plugins and methods that worked well to serve their purpose, but I never looked back once I found WP Event Manager. This plugin offers so many features that others simply don't, and it is by far one of the most developer / designer friendly softwares that I've worked with. I am by no means an advanced developer, but I was able to customize everything that I needed to my liking with little to no time."
How did Discover Two Eleven find WP Event Manager?
Gravitar – Christian E. Zacharias tried multiple event management plugins while creating his events site and observed that the cost of operation with those plugins was increasing quickly as he added essential features to it. On the other hand WP Event Manager offers all those features at an affordable range. Besides this, he also praised WP Event Manager for our customer support system for our 24*7 availability.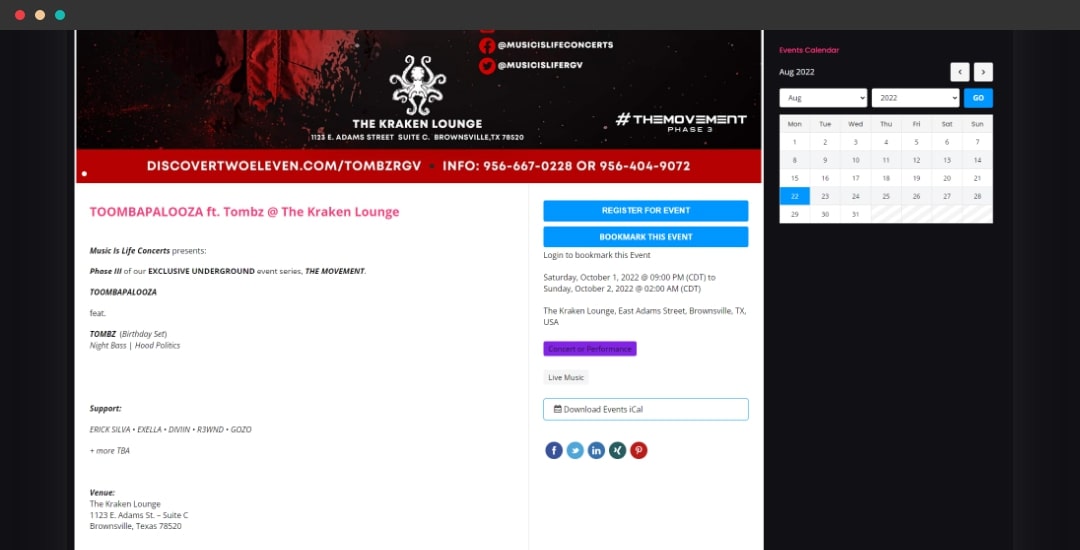 "What I love about WP Event Manager is that the plugin offers the most features for the value. I had been using other plugins when building the site, but the cost of operation was quickly climbing as I added more essential features that I already had at my disposal with WP Event Manager's bundle packs at a much lower cost. Also, their customer service is superb and always readily available to answer questions, or troubleshoot issues that may arise."
He found WP Event Manager through a simple Google search. He did not want to keep on bearing the unreasonably high charges of other plugins and initiated his search on Google where he discovered WP Event Manager as one of the top Google recommendations. After exploring WP Event Manager's official website he did not take much time to switch.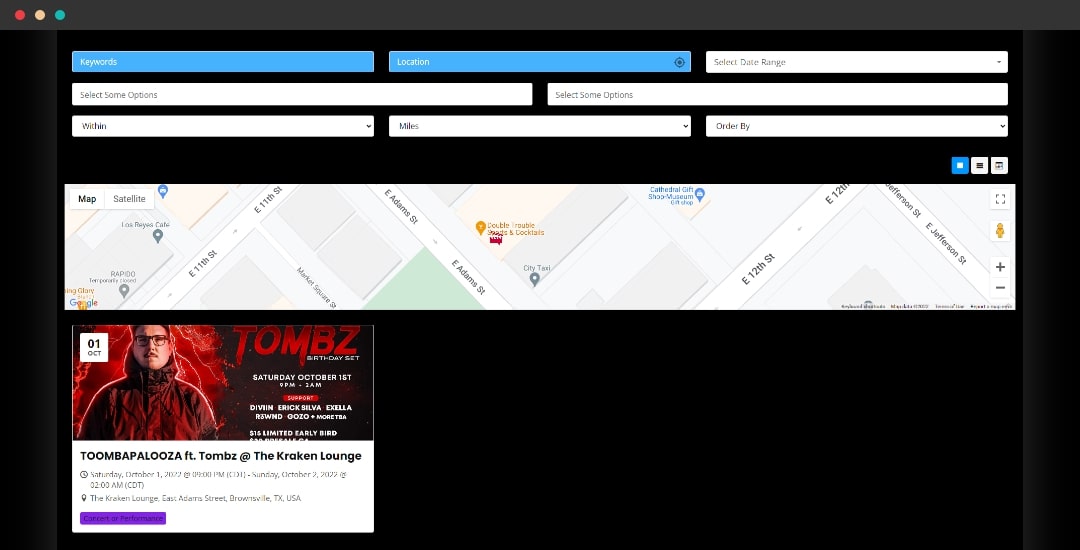 Result:
The result after using WP Event Manager for his event management website truly mesmerized the founder. He noticed improvements in the following areas,
Frontend user impressions.

Higher traffic conversion.

User appreciation for easy navigation to the platform.

Simplified sign up process.

Better user experience in posting an event and.

Easy selling tickets online.
While describing our addon packages he mentioned our Personal Developer Bundle which according to him, covers everything that one needs to launch a successful event management business at a very reasonable price. In addition to that he also recommended people to use,
Stripe Split payments.

Email Marketing / CRM (Mailchimp, Sendinblue, Hubspot, etc.

Mobile App.
"These three add ons combined with the personal bundle package is all you need to really impress your users with a fully functional event management company."
Suggestion:
Christian E. Zacharias also offered his valuable suggestions to us to help us improve more. He suggested us to add the following facilities to our products and services,
The ability to customize redirect link for frontend users to make the link more appealing.

More convenient ways to login to our organizer mobile app.

Integrating the API key to the personal organizer username to help them login without admin intervention.
Besides this he rated our plugin as 6 out of 5.
How Two Eleven describes WP Event manager?
He concluded saying that WP Event Manager is truly the no 1 event management software available in the market today and he would be glad to be a part of the company's growth.
If you are struggling to decide on a provider to handle your event management business then seek no further. WP Event Manager is truly to satisfy your needs, and you won't regret it.