Backend Event Dashboard for Admin
WP Event Manager provides a user-friendly backend to manage events posted by, both, the organizers and the website owner. Events appear on the backend as well as the front-end dashboard as they are submitted on the website. The website admin/owner can moderate the events from the backend as well as frontend events dashboard.
Here, we will talk about the Backend Event Dashboard.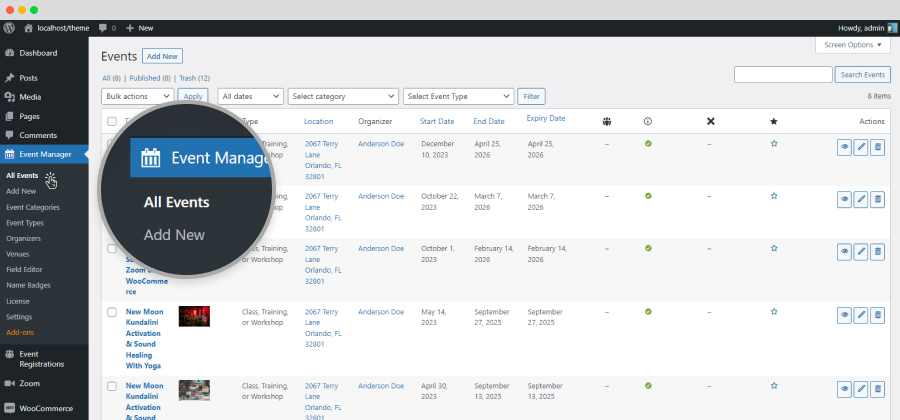 How to edit the submitted event?
You as an admin can edit events – submitted on the website – from the backend event dashboard. Clicking on the edit button takes you to the backend submission form for the respective event.
To edit an event submitted on the website:
Go to WP-admin >> Event Manager >> All Events >> Edit.
Edit or Delete the event details from the backend submission form.
Update changes.

How to delete the submitted event?
To delete an event submitted on the website:
Go to Go to WP-admin >> Event Manager >> All Events >> Delete.
Delete the event details from the backend submission form.
Update changes.

The deleted event is now moved to Trash