Make Your Events Memorable With Incredible Event Logo Design Tips
An event logo can be termed as a voiceless speaker that introduces your event to the people who see it. It is often the first thing that catches the attention of your attendees. Clearly, it is not just an attractive image but something that creates the first impression of your event on your target audience.
Building an event logo that perfectly represents your events takes time but the result is truly satisfying. It is a part of your event branding that contributes to its success.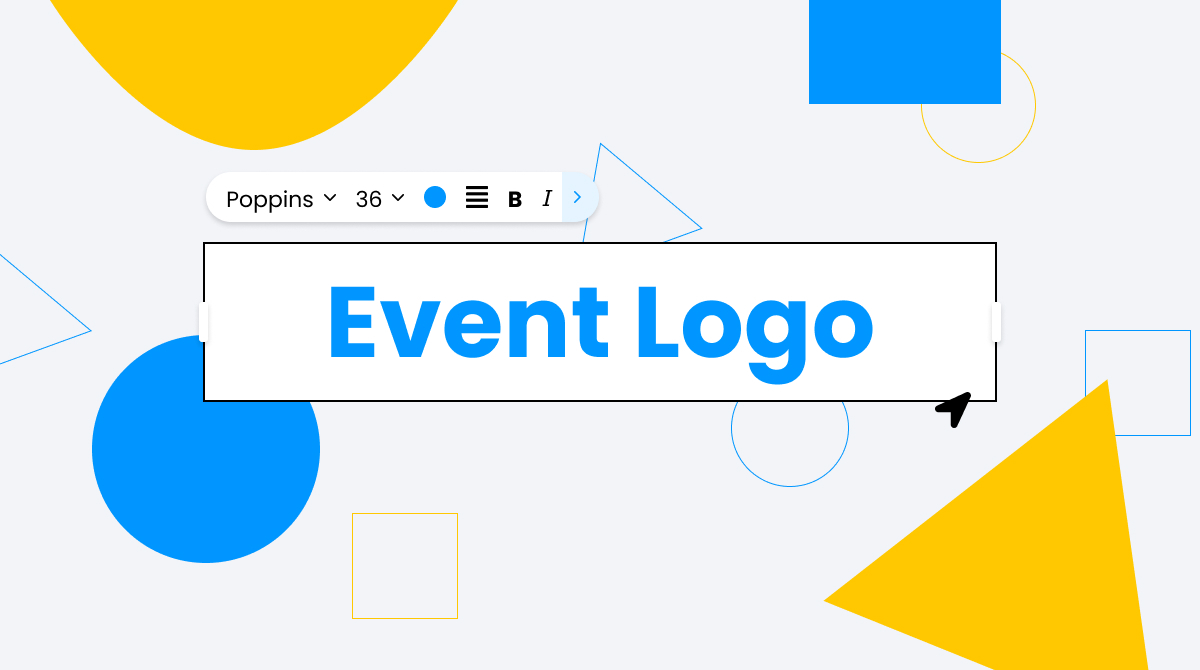 There is no hard and fast rule of making an event logo as every business is unique and so are their qualities. However, in this article, we have shared some useful tips that you can use to create an impressive event logo for your next event.
1. Make it simple
Simple designs are always easy to remember. That is why when it comes to your event logo, you must stick to a simple design because complex designs make it clumsy and unrecognizable.
Make sure that your event logo design has some kind of relevance with your brand.
Try to avoid adding too many details to your logo.
2. Focus on who you are and what you want to show
When you are designing a logo, you need to get back to the roots of your business.
Ask yourself these questions:
Who are you?
This is nothing but your brand identity. You must ensure that the design you select for your event logo reflects your brand identity as well.
What message do you want to convey your target audience through your events?
Every event holds a message in it for its attendees. You must have a clear idea about the message you want to convey to your attendees through your events.
Who are your competitors?
It is always good to be aware of your competitors and their activities. You can also check out their logo designs to get some useful ideas from them.
Do you want to add text?
You need to decide if you only want to add visual content or text or both to your event logo.
What is the main objective of your event?
Why are you conducting the event? What do you want to achieve through this? Considering this, is also important while creating your event logo.
3. Show your true emotions
Building an event logo only to fulfill the requirement makes it mechanical and boring. It often fails to connect with your audience. Instead of that, try to add your true emotions to it by displaying your passion in your event logo through a compelling design. In simple words, you need to be creative while designing it.
4. Make it stand out
It is essential for your event logo to be unique and stand out in the crowd. Try to avoid taking up any random image that you found online especially when you are not sure of its copyright restrictions. Focus on making something differently so that it carries a unique identity and elevates your brand value.
Benefits:
Your event logo can be easily recognized by your attendees.

It makes it easy for your guests to select your event among others.

A common or general logo loses its uniqueness and fails to get space in the quests' minds.

If you create your own logo, you do not need to be worried about its copyright issues.
5. Take inspiration
Copying an event logo design should always be avoided but there is no harm in taking inspiration from others. You can search for inspiration online from various sites like Pinterest. You will get an idea about how they have created their logos and added their brand identity through the logo image. Look for inspirations within your industry.
6. Add the right colors to your logo
Selecting the right color for your event logo is also very important here. Using only black or white does not add much value to it.
Consider the following things:
Add colors that are not harsh on your eyes.

You can also use multiple shades of the same color in your event logo.

You can also use different colors for your event logo but make sure to not make it look clumsy.
Make sure your event logo design is suitable for all the major social media platforms including Facebook, Twitter etc. You should also be careful about its appearance on mobile phones as your event logo is most likely to be viewed on mobile devices.
This is because if your logo achieves a pleasing appearance on social media platforms, people will be interested in sharing it with others.
8. Select the type of Logo you want
There are various types of event logos available in the market today. You need to choose the one that suits your events the most.
Lettermarks Logo:

Uses only the event's initials for a neat look.

Wordmarks Event Logo:

Uses the entire event name with attractive fonts and colors.

Pictorial Marks Event Logo:

A simple yet effective image of an object that is relevant to your brand.

Abstract Event Logo:

A unique image that is synonymous with your event.

Combination Event Logo:

Combining Lettermarks or WordMarks logo with a Pictorial or Abstract logo to have the best of both worlds.
These above mentioned classifications will help you choose the one that perfectly fits for your brand.
9. Follow the event logo design principles
When you are making something, it is always good to have an idea about the basics of it. Similarly, when it comes to logo designing, you must follow its principles to get your preferred results.
Logo designing principles include the following:
Make sure that the image you include in the logo is clear and looks great.

Make sure it represents your event clearly.

Check its readability in different screen sizes including small screens and billboards.
How WP Event Manager can help you in this process:
If you are reading this article then you must have your events business or organize frequent events or you are somehow related to this business. Well, the event industry is currently witnessing growth from every aspect as it encourages networking and offers various scopes for businesses to bridge the gap between them and their target audience.
So clearly, the competition is very high. To stay ahead of your competitors, you not only need skilled humans but also the support of the right tools.
WP Event Manager is a WordPress plugin that takes the concept of event management to another level with its feature- filled addons.
It allows you to:
Add an engaging and attractive event calendar.

Manage registrations and attendee details.

Sell tickets.

Promote events and more along with an amazing support team.
It fulfills all your event management requirements with its premium addons. The best part about this plugin is that the core plugin is free which helps you create a basic event management website. If you think you need advanced features then you can try out their premium addons that are available at affordable prices. You can purchase these addons individually and in bundles. To know about their pricing structure in detail, click here.
Conclusion:
Your event logo design helps people recognize your brand. In simple words, it is part of your event identity. That is why it needs to be simple, straightforward and attractive at the same time. We hope that the above mentioned tips on your event logo design will help you create an event logo that suits your event the most.