When your website visitors register for your events, it shows their interest in it but even after the registration a lot of questions come into their mind. As an event organizer, it is your responsibility to answer these questions.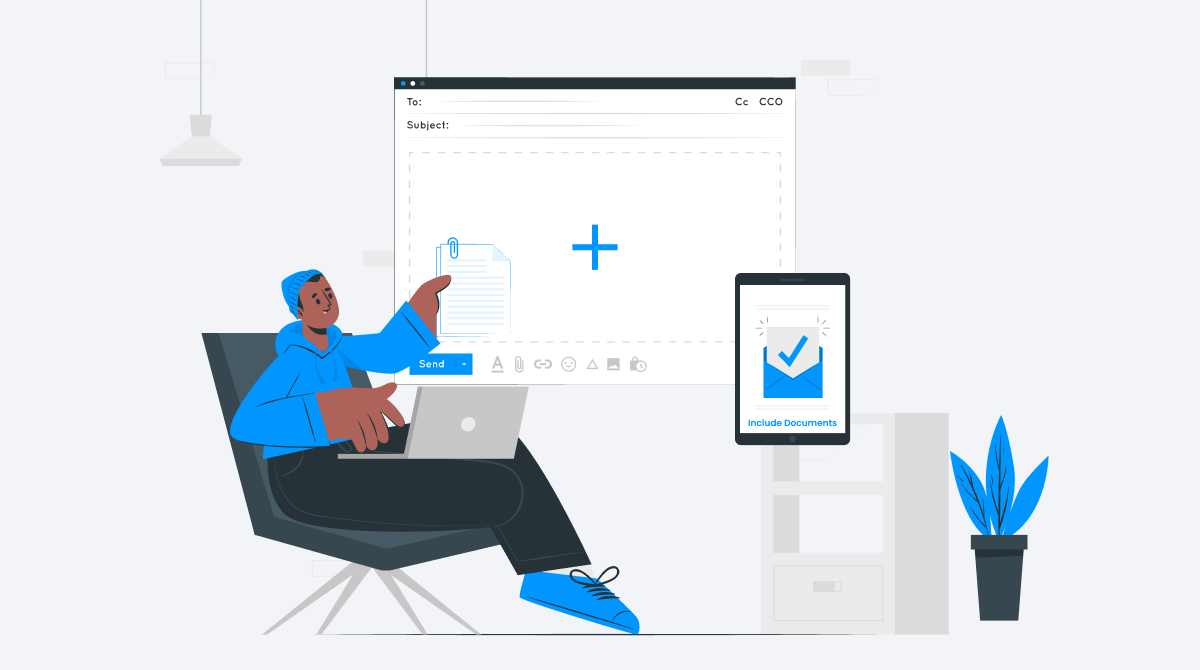 Most of your registered attendees often face the following questions.
Has the registration been accepted?

What is the next step?

What to expect after that?
A registration confirmation email can be the best way to solve all these queries of an attendee. If you want to attract more and more attendees to your event, you need to address each of their concerns. Sending registration confirmation emails simply bridges the gap between you and your attendees.
In this article, you are going to learn about the best ways to write a registration confirmation email along with samples for better understanding.
Why should you use event registration confirmation emails?
Registration confirmation emails help you.
Confirm a registrant's participation in your event and also keep them updated with event information.

Let registrants know that their transaction with you is successful.

Encourage attendees with your referral program.

Convince a registrant to sign up for your newsletter or some other ways to stay in touch.
How do you write a registration confirmation email for an event?
Now that you know why you should use registration confirmation emails for an event to your attendee, you must also be aware of the way you should write it.
Having a responsive email template is not enough to convince your recipients to read it thoroughly. So what else do you need? Follow the below mentioned tips to write a catchy registration confirmation email.
Add a personal touch to your confirmation message. You can use the name of the recipient or anything else that could make him or her feel that the email is sent to him or her.

Deliver a good story in your email message.

Do not forget to add CTA to your email content.

Divide your audiences into multiple segments based on time, location and their preferences.

Add compelling images to the content along with Alt text.

Create a short and crisp subject line.
Here, it is worth mentioning that the subject line that you write for the email plays a great role in encouraging people to read it. So it deserves the same amount of importance that you give to the email body.
Consider the following points while writing the subject line for your registration confirmation mails.
Image size and position:

it is better to not add texts on images. Besides this, you need to make sure that images are scaled properly and the recipients can view it after opening the email.

Font size and breaks:

Make sure that you use short paragraphs and keep space between two paragraphs. The font size of your email text should also be taken into consideration as well. The font size should not be very small as it could make it difficult for recipients to read it.

Multiple-column layouts:

it is important for you to examine your email template design before sending it to your audiences. This is because sometimes columns fail to stack up the way you planned it and as a result the content gets hampered.

Buttons and clicks:

if you are adding any buttons or clicking options to your email, make sure they are visible enough to gain attention.
Top 3 things to add to your registration confirmation emails for events
Just like a nicely prepared food item, a registration confirmation email also needs the amalgamation of the right ingredients. If these ingredients are added in the right way and the right quantity, the email content will definitely be successful.
Here are the ingredients that you need to make a strong registration confirmation mail.
1. An attractive subject line
As mentioned before this is one of the most important parts of a registration confirmation email as it is the first thing that catches the readers' attention. Most email recipients decide whether to open the email or not based on the subject line.
Add a sense of urgency, information and relevance.

Create a short and clear sentence.

Add an element of curiosity in the subject line so that readers find interest in opening it.

Use creative sentences with rhyming words, idioms or quotes.
2. Event registrants about the event
While framing up a good registration confirmation email, it is important for you to ensure that you remind your users about the event they have registered for. Even if you have a full fledged events website with all the necessary event details, it is still beneficial to add event details to the confirmation email. You can add the event date, venue and the event theme.
3. Avoid spammy words
Using spammy words into your registration confirmation email can make it a spam post. However, you can avoid it by eliminating words like read, free and promotion from the email subject. This can be a great way to ensure that no registrant misses the registration confirmation email.
Checkout 5 sample event registration confirmation emails
1. Confirm new user signup
Using a sign-up confirmation email to your users makes it easy for them to remember their login id and password. At the same time, it also helps create a good bond between you and the users. Make sure you add the login details in the body.
2. Thank you emails for registration
A thank you email for registration is the first step that you take to build a relationship with your customers.
Everybody loves appreciation and with a thank you email you get a chance to impress your clients.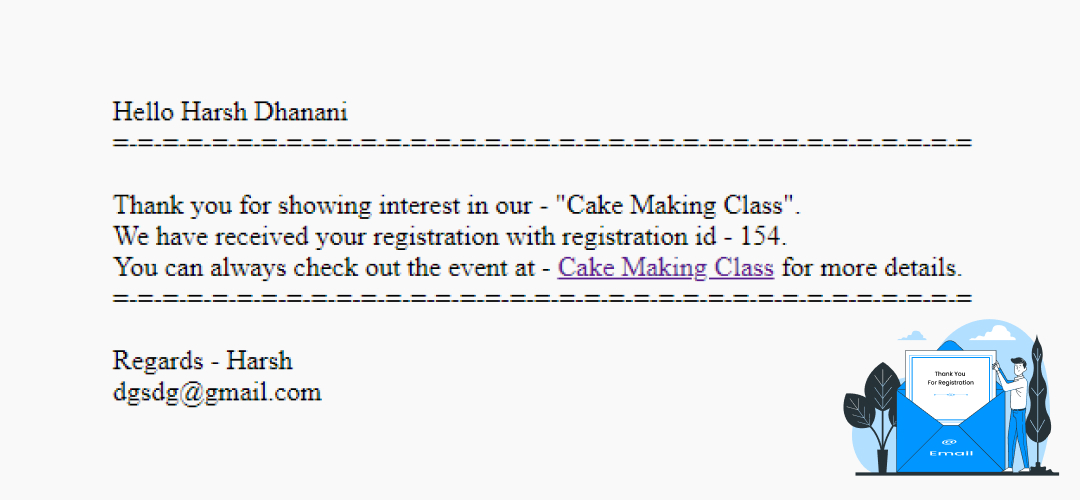 3. Confirming event registration
There is no alternative to a registration confirmation email. You can send it immediately after a user completes his or her event registration with you. Make sure you add the basic event details to it to remove any kind of confusion that your attendee may have about the event.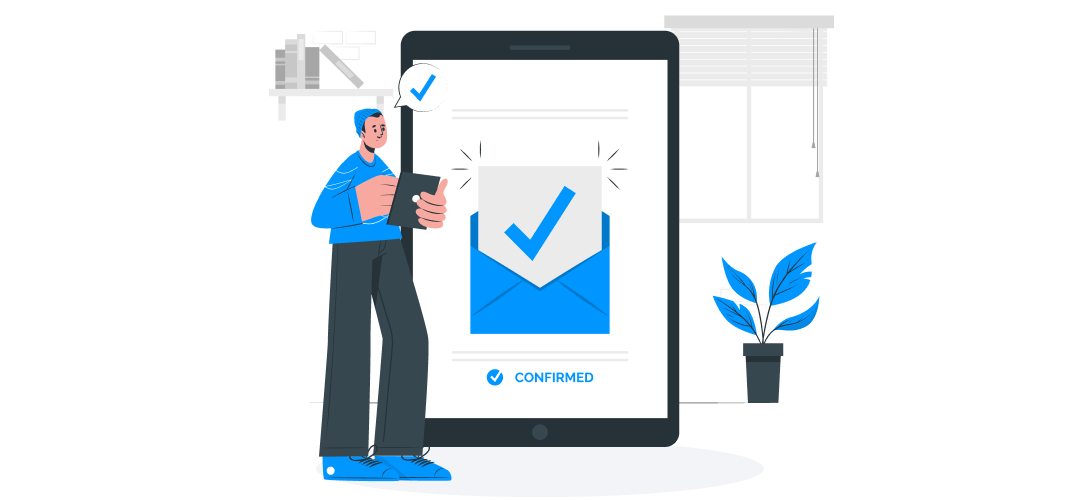 4. Confirming webinar registration
Sending an email instantly to a person who has shown interest in your webinar by registering for your event bridges the communication gap between you and the user. Besides adding necessary webinar details, make sure you use the social referral button to the email so that the registrants can share it to their friends and followers on social media platforms.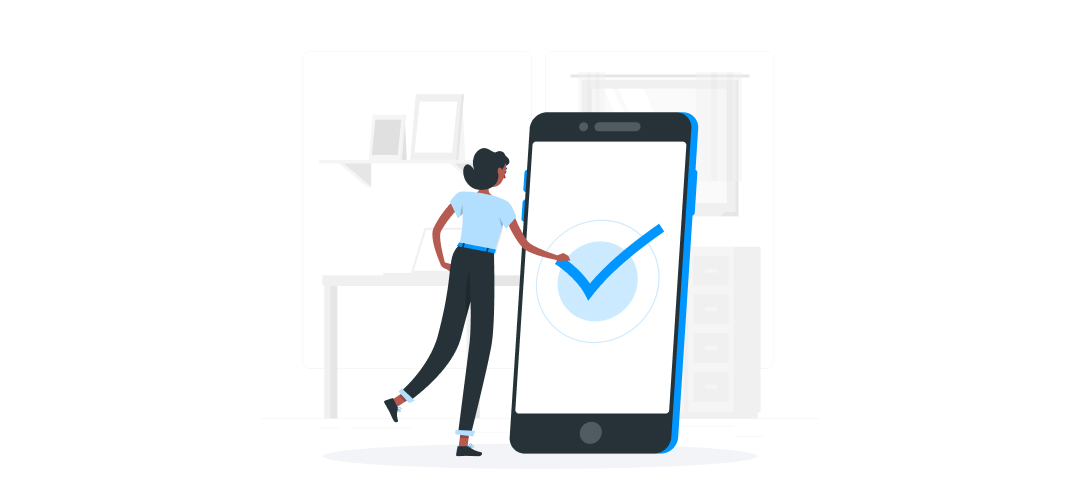 5. Remind registrants about the upcoming events
Sending reminder emails to your registrants ensures that your registrants do not forget about the event.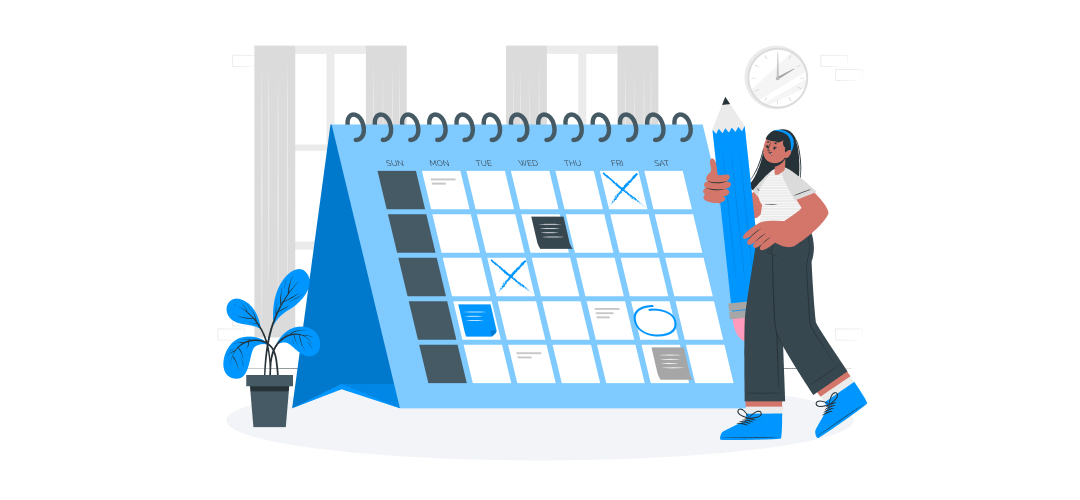 Common mistakes to avoid in registration emails
You need to follow the right email etiquettes to make sure that your registrants do not give a second thought about attending your event. That is why you must be aware of the common mistakes that often destroy the email content and its purpose.
Here is a list of these common mistakes and the ways to avoid them:
Incorrect use of capitalisation:

There is no place for errors in business emails. These errors turn off the readers and they eventually lose interest in reading it. So while writing a registration confirmation mail, make sure that you use proper grammar and punctuation rules like using first letter capital for proper nouns and places where it is needed in the email body.

Spelling mistakes:

just like grammar and punctuation, you need to be careful about the spellings you are using in the email content. Don't forget to check the spellings of the names you use in it. Recipient names are commonly used in a registration confirmation email to personalize it and here you need to confirm the spelling of the names you are using twice to be sure about it.

Using a negative tone in the email content:

when someone registers for your event, it is a good thing right? So keep the good feeling and avoid any sort of negative tone in your email content. You must eliminate words like delay, trouble or failure in your email and develop a sense of positivity by showing gratitude and happiness due to a new addition in your email list.

Using entire URLs:

using full URLs in your email content simply signifies wastage of space and also hampers its overall appearance. It is better to stick to hyperlinks and shortened URLs to make the email content look clean and professional.

Unprofessional signature:

the signature plays a great role in making your email content look professional. This is not the right place to show creativity or add quotes. You need to make it simple and straightforward by clearly mentioning the name, job profile, contact details, company name and website.
Additional Tip
If you are into the business of events or event management, you can give WP Event Manager a try. It is a WordPress Event Management plugin that simplifies the process of event management including event registration. If registration management is your main concern, you can purchase the registration addon from WP Event Manager. It has the right features that automates the entire system and helps you handle bulk registration error-freely.
The best part about the Registration addon is that it sends automatic yet personalized registration confirmation email to each of your registrants once they complete the registration process. To know more about Registration, discover the plugin now.
Wrapping up
We hope that the article will be helpful for you in making your next registration confirmation emails successful. You just have to make sure that you use the right elements in it with a catchy subject line and keep it error free by using proper grammar and punctuation in each sentence.