Did you know Linkedin can actually help you increase the number of attendees in your events?
If you organize business or networking events and still have not utilized linkedin for event marketing then you have missed a great opportunity to reach out to a broader audience. For many people Linkedin is still just a job searching and professional network building platform. However, in reality it is an undervalued event marketing platform which has a great potential to expand your business reach. Want to know how? Read this article to unveil some of the effective ways to promote your events on Linkedin.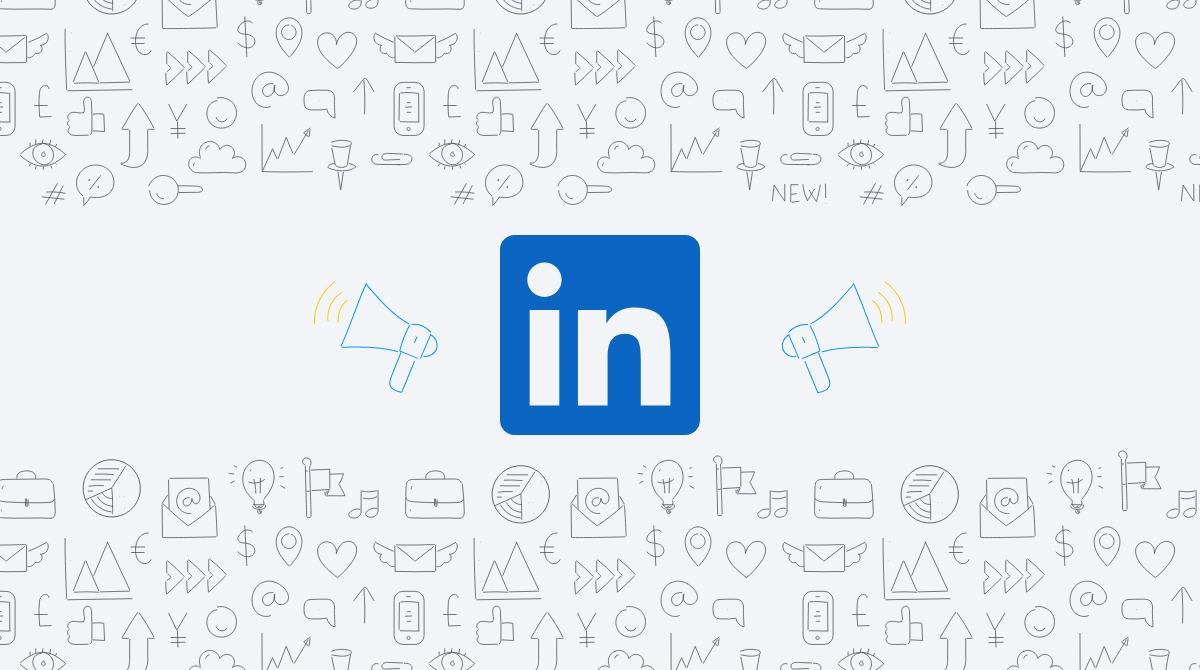 Why Linkedin?
Linkedin was created in 2002 and since then it has been witnessing growth constantly. Today, it has 810 million total users with 310 million monthly active users which makes it a useful place to promote your events.
Here are some of the impressive Linkedin statistics
Linkedin ads have the capacity to reach 13% of the World population.

Brands on Linkedin have gained a 33% boost in purchase intent from Linkedin advertisements.

In 2022 (Q4) Linkedin ads have reached 22million people.

Linkedin costs per lead is 28% cheaper than Google Ads.
Besides this, Linkedin offers a high organic reach and a major part of B2B lead generation is derived from Linkedin.
What makes Linkedin different from other Marketing channels?
The main objective behind the creation of a platform like Linkedin is to encourage professional networking and help connect employers with job seekers. Though the platform is initially made for B2B professionals, if you look at the linkedin groups you will come across people from different professional backgrounds.
Which types of events are suitable to be promoted on Linkedin?
As mentioned earlier, Linkedin is more inclined towards B2B events than B2C and it is a powerful platform for events like networking events, conferences, trade shows etc. However, there are several other companies that specialize in yoga training, cooking classes etc.
More than 74% B2B buyers rely on Linkedin to make their purchasing decisions.
5+ Effective Ways To Use LinkedIn For Event Marketing
Now when you are aware of some amazing facts about Linkedin and why you should use it to promote your events, it is time to check out 5 most effective ways to use the platform for event marketing.
1. Use Linkedin Published post
You must utilize the strength of Linkedin's long form content articles that are absolutely free. These posts can easily be accessed by the people who are not even included in your connection list. So you can create engaging content to broaden your audience reach on Linkedin.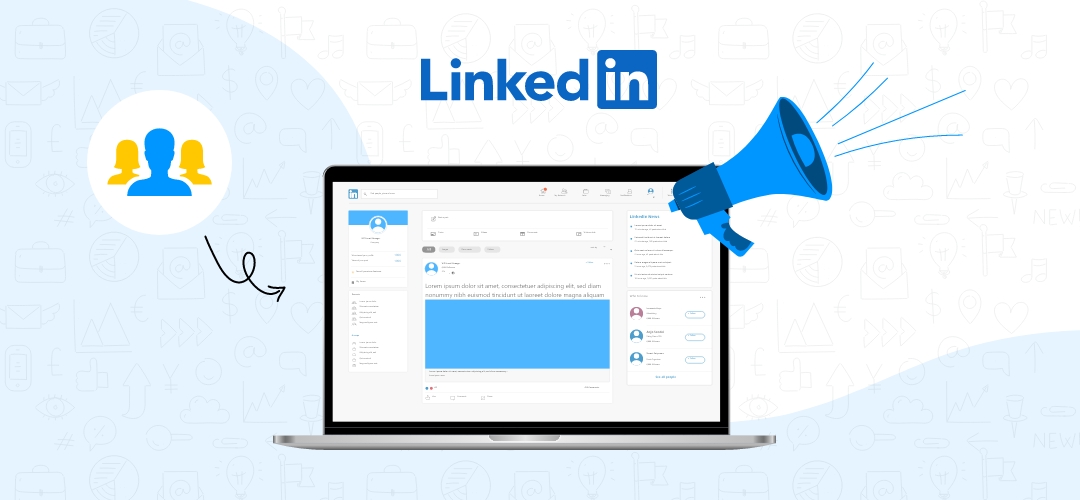 You must make sure that the content you create covers the topics that are related to your event and they are informative instead of being directly promotional. Do not forget to use terms in your content that are mostly searched by your target audience.
If your content manages to gain popularity then it may get featured on one of the linkedin Channels.
2. Regularly update company status
Keeping your company page active through regular status updates is also a good way to promote your events. Though Linkedin does not allow company pages to connect with people directly, people can definitely choose to follow your page for updates.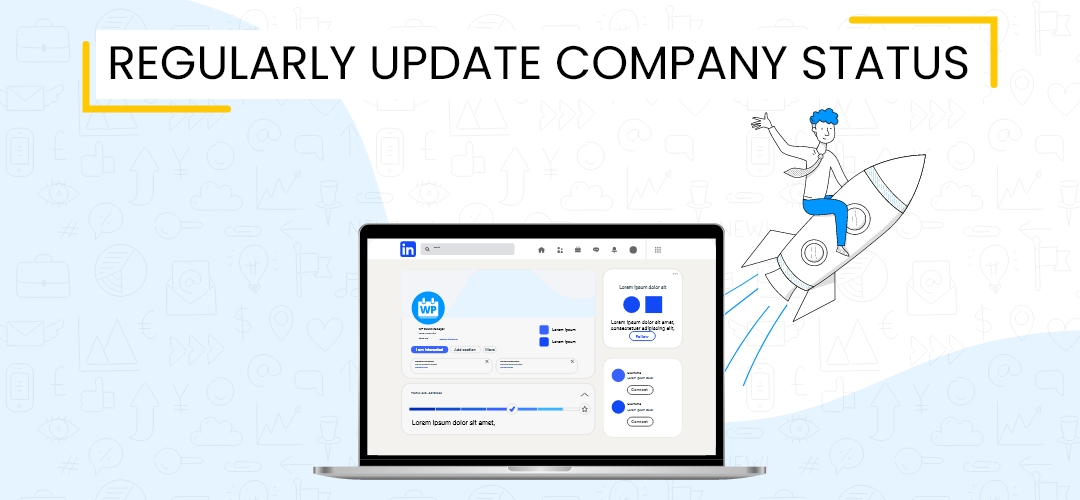 The audience reach in this case is entirely limited to the number of people who follow your brand on Linkedin but this could certainly be a great idea to keep your followers well-informed about your company activities.
3. Create a Linkedin group
Linkedin groups are nothing but creating a closed community for relevant discussions. Such groups can be a great place for you to talk about your events and raise awareness. You can even build your own linkedin group based on your event and invite your target audience to join including organizers, delegates, performers and more.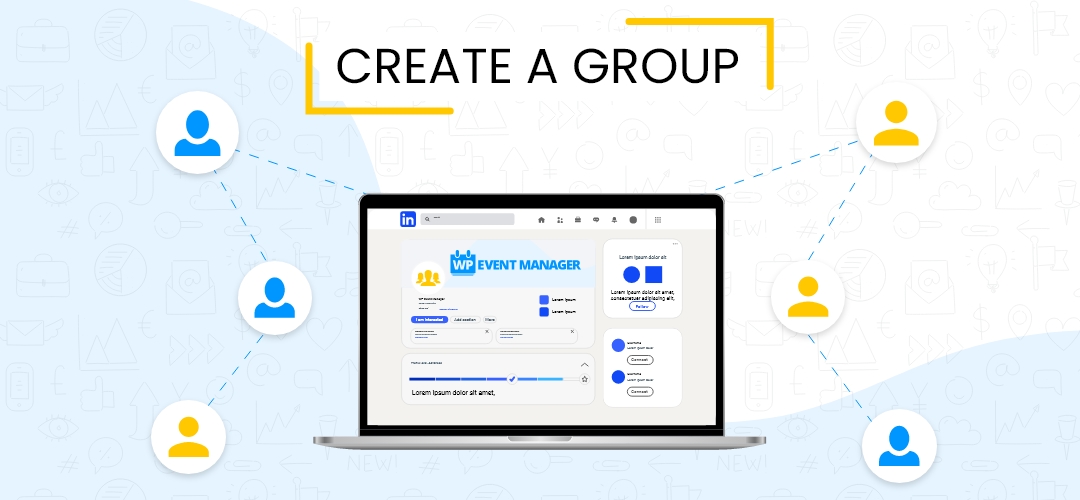 You can begin with some interactive discussions on topics that will be used in your events and also request speakers to share their views on that. This will also give the speaker an idea about the audiences' interest in that particular subject.
4. Linkedin Advertisement
Linkedin mainly offers two ways to post paid advertisements ; one in which you can purchase an advert block like Google Adwords and the other is using the Linkedin sponsored content feature. With this feature, you can target your status updates to a specific section of people on Linkedin based on their location, job title, industry etc.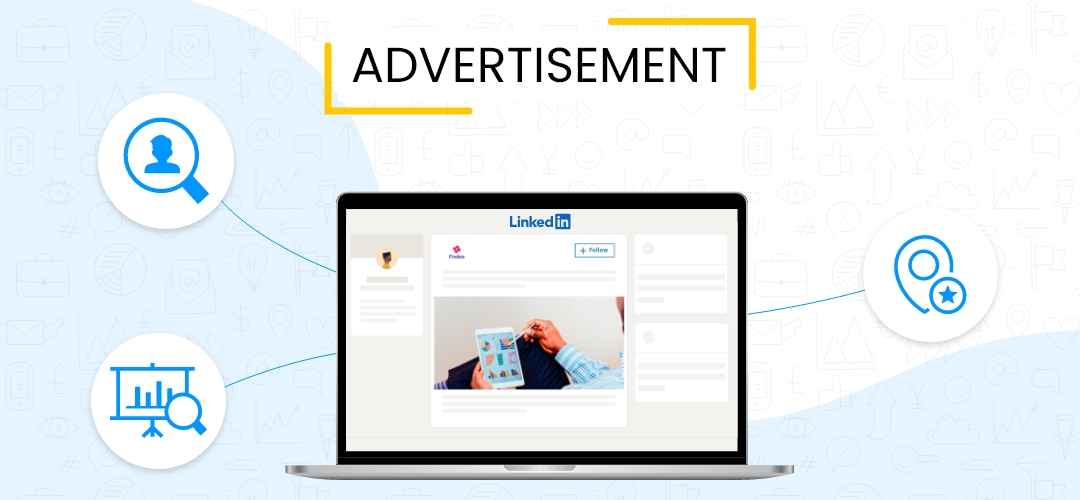 The method attracts more eyes to your events than the standard ad posting method because of users' typical tendency of scrolling through their updates list.
5. Linkedin direct messages
Do not hesitate to utilize every opportunity of increasing your event awareness among your target audience. Contact them with direct messages on Linkedin for better reach.
Linkedin comes with an Advanced People Search option that gives you the scope to identify people you are connected with. The search results are shown in three categories including 1st and second connections along with the people who share the same groups with you.
Linkedin allows mainly three types of direct messages,
Group message
Recognize the people who are in the same group like through LinkedIn's Advanced People Search and send them direct messages for free to let them know about your events.
InMail
InMail messages falls under the category of paid Linkedin features and to use it you need to have a premium linkedin account. Having a premium account gives you the exclusive right to send emails to anyone on Linkedin even those who are in your connection.
First tier connection message
Under this method, you can message people who are connected to you on the platform for free. You are allowed to send messages to maximum 50 connections by mentioning their names on the sent to field. While sending messages make sure that you de-select the show email addresses box.
6. Linkedin status update
Status updates from your personal Linkedin page can also be very useful to promote your events on the platform. You can share links or fresh event related updates on your profile to let the people in connection know about your upcoming events and other details. Whatever you post on your profile is reflected in the personal feed of your connections. Besides this, you can also add fresh updates from your own profile or share updates from your company page.
You can also share updates from your business page to the groups you are in.
7. Speaker post
If you have speakers in your event, it is a good idea to engage them in your promotional effort. You can always ask them to raise topics related to your event and post content on it on their own Linkedin profiles. Once they publish such posts you can share them through your profile to show them to your connection or you can simply copy and paste them on your profile and update them as your status and mention the names of your speakers with profile tags so that their connections can also view it.
8. Work on your linkedin profile
A little brush-up on your linkedin profile can also help you divert people's attention to your events.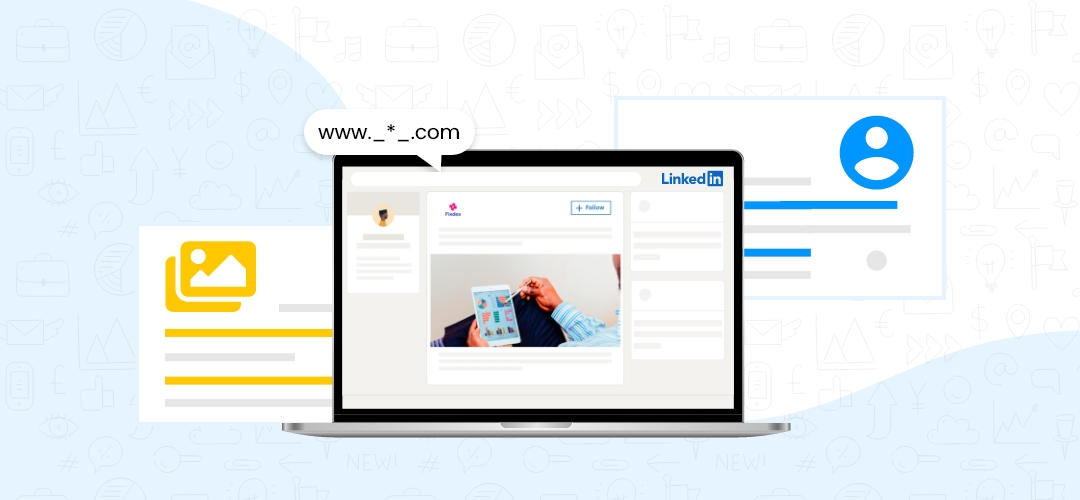 Consider the following points while working on your profile,
Mention your website in your contact details (contact info area).

Add a solid headline and summary to your profile and use them to advertise your events.

Include event related images, videos and presentations while making your online portfolio.

Add a project segment to your linkedin profile and include your website's link in it.
Conclusion
As mentioned earlier Linkedin does have some similarities with Facebook but the organic reach on Linkedin is remarkably higher.
So, in the end we can conclude that Linkedin can be an amazing platform to promote your events which you can use to.
Post the photos and videos of your previous events.

Share important details of your upcoming events.

Mention and share important information about your event speakers, sponsors and other performers.

Add posts about your event, event location and other arrangements.
While marketing your events on any social media platforms including Linkedin, always remember that, visual content always attracts people and plays a major role in improving your audience reach. So, always make sure you add compelling images and videos for event promotion along with catchy headlines.
If you have read this blog, you must be associated with events or event related business. To improve your audience reach through marketing you will need the right tools to properly utilize your event marketing strategies. WP Event Manager is here to solve all your event related worries including its promotion and ticket sales. We have a list of addons to enhance the event management functionalities of your WordPress website. Discover the plugin now.