Features you'll Love
Utilize the power of Google Calendar.
Generate ICS File
Effortlessly generate ICS file of the upcoming events.
Seamlessly Import Events
Users can easily import ICS files to Google or other calendars.
Transfer upcoming events on Google Calendar
Display your events on Google or any other Calendars
Download ICS file
Download the iCal file with the list of all the upcoming events on your Website using the iCal Plugin.
Import Event
After downloading the add-on you can easily import your events to Google Calendar.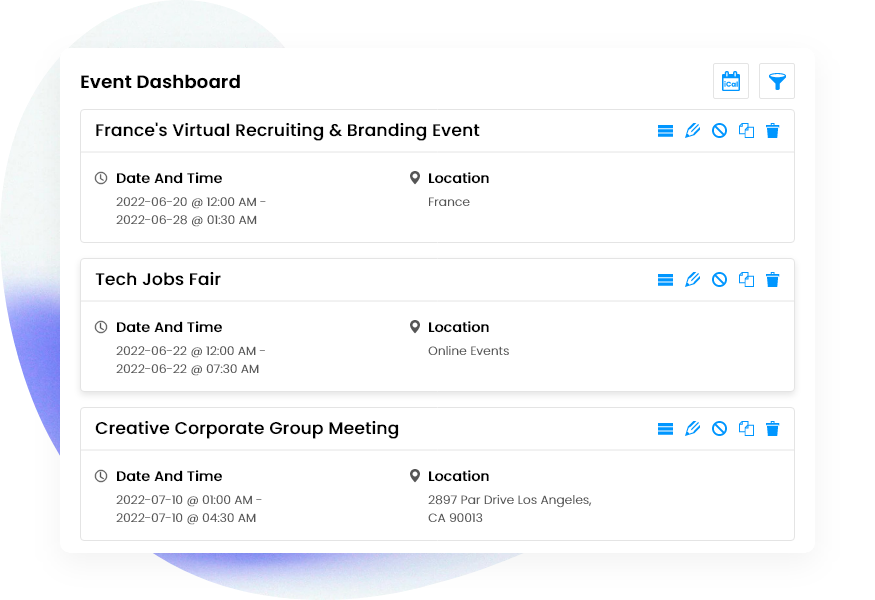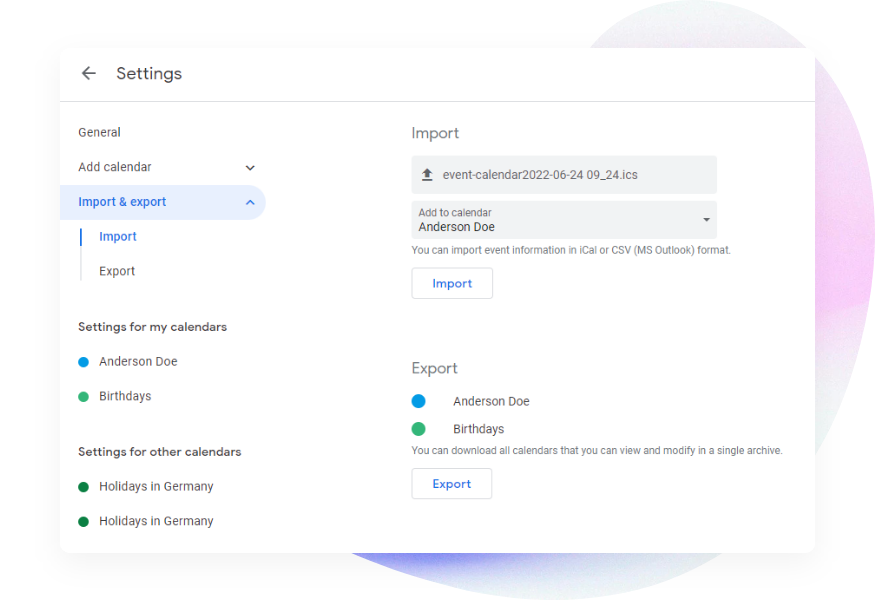 Empowering Every Event
Make your events stand out with us.
Academics & Classes
NGO & Charities
Community
Virtual & Online Events
Concerts & Parties
Display your events on Google Calendar to let students never miss an academic event or their classes.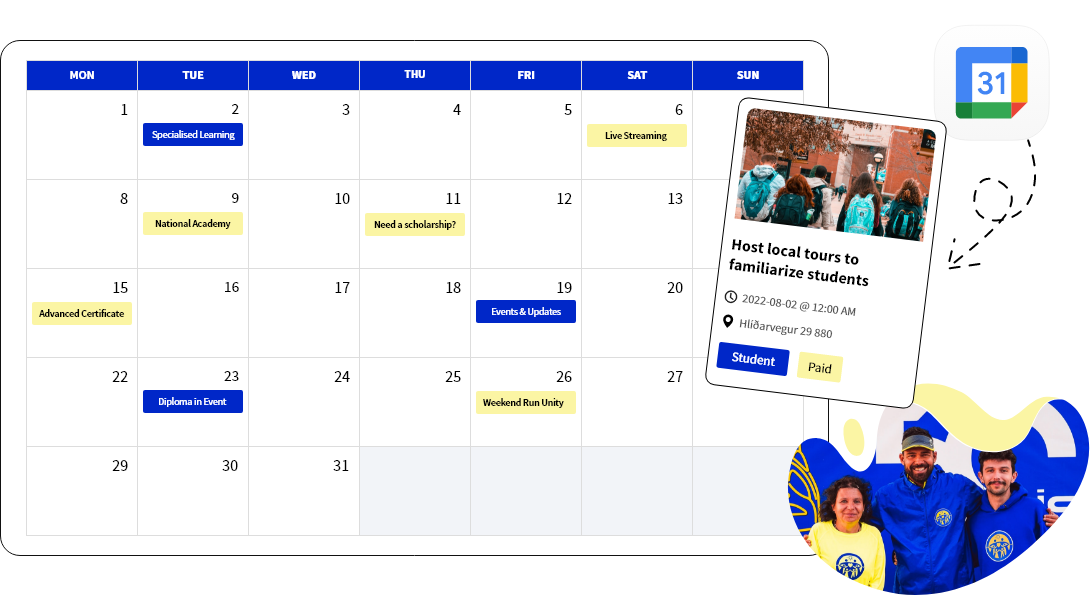 Increase engagement and raise funds in your charity events with the iCal plugin.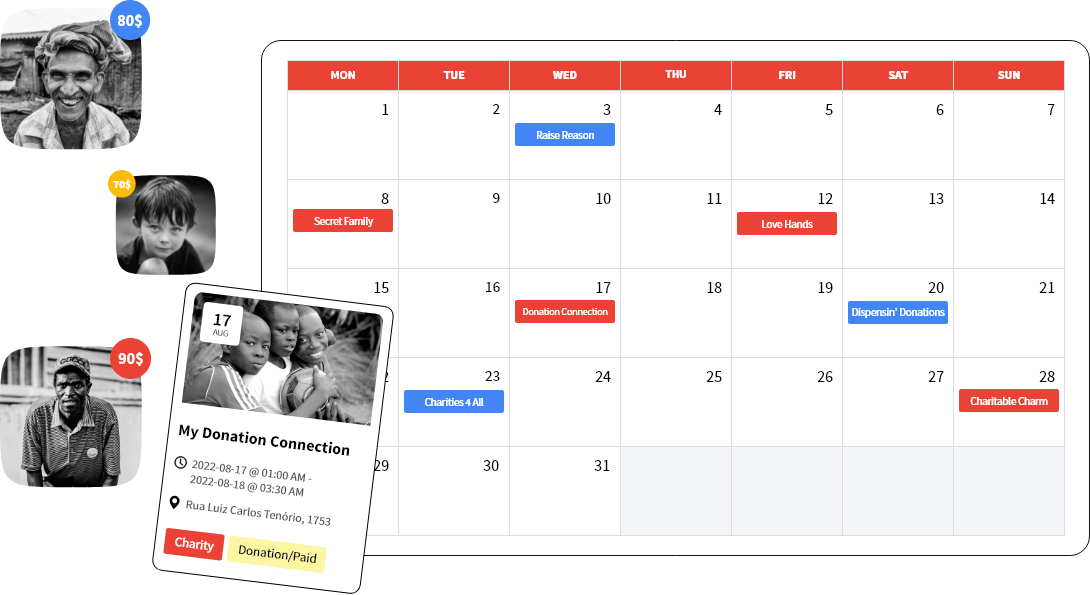 Create a great impression on your attendees by displaying your upcoming events on Google Calendar.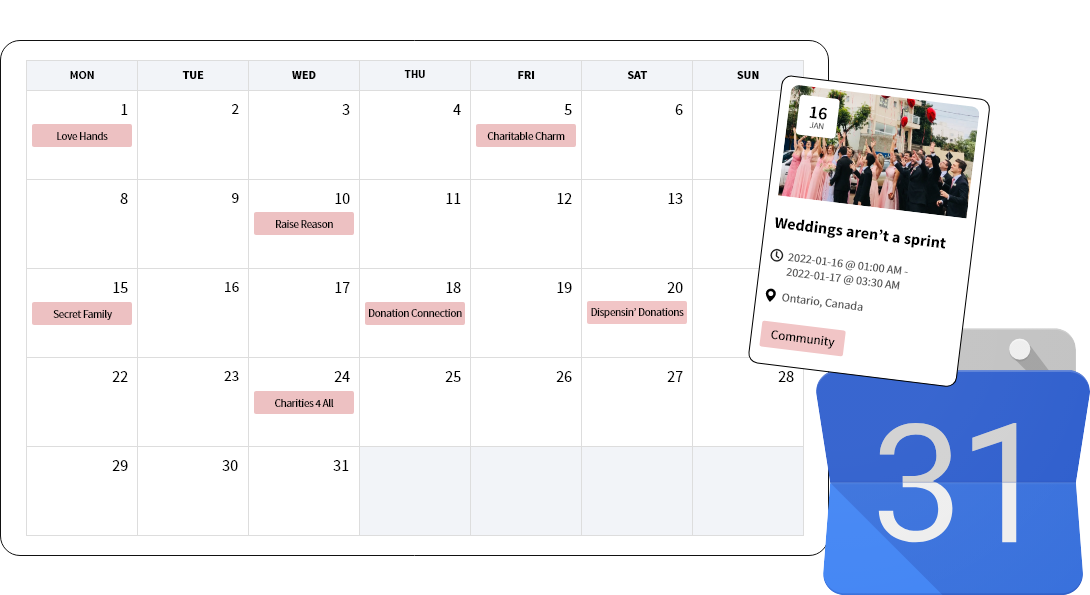 Showcase your upcoming virtual events on Google calendar with the iCal plugin.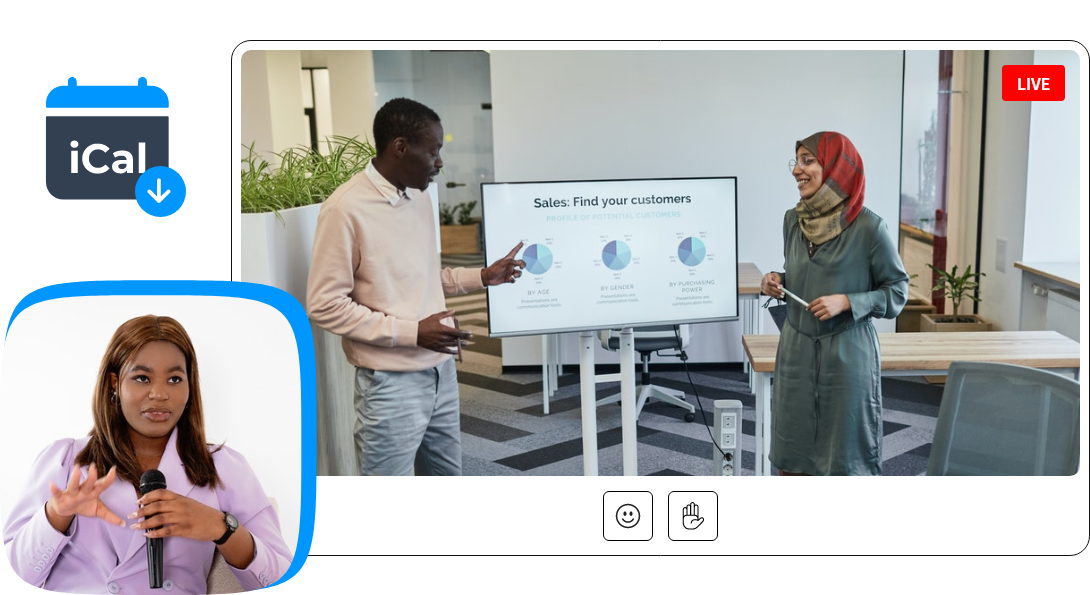 Keep reminding your party attendees about your upcoming parties and concerts through the Google Calendar with iCal.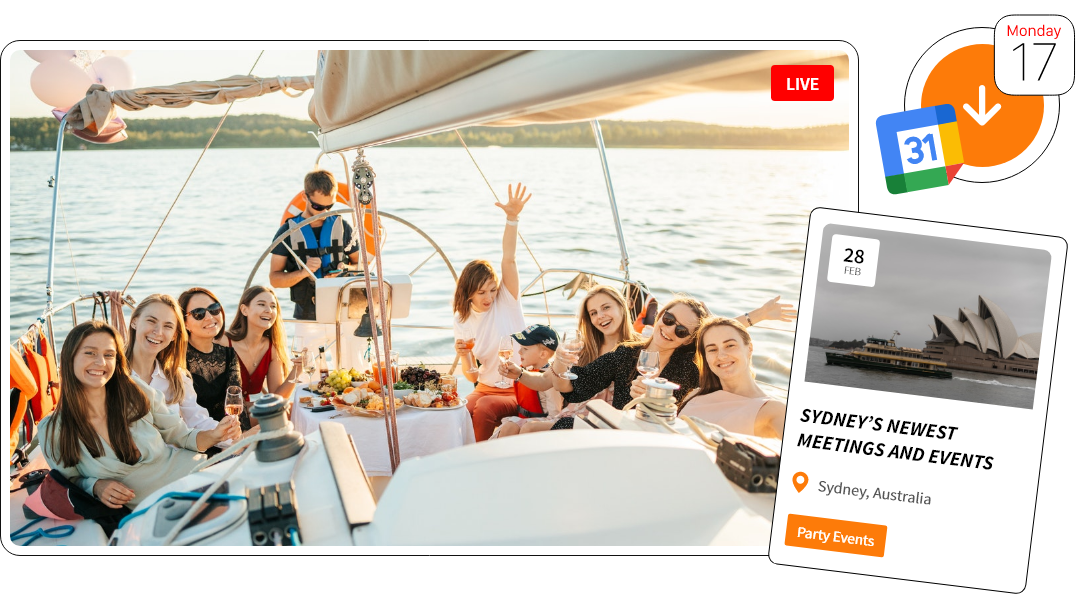 iCal Features
Keep reminding your attendees about your upcoming events with Google Calendar.

Multiple Integrations
Connect your calendars to Google Calendar, Apple Calendar, and much more.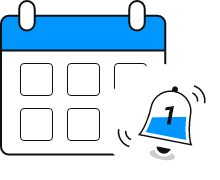 Event reminder
Let Google remind you about your upcoming events from time to time.
Interface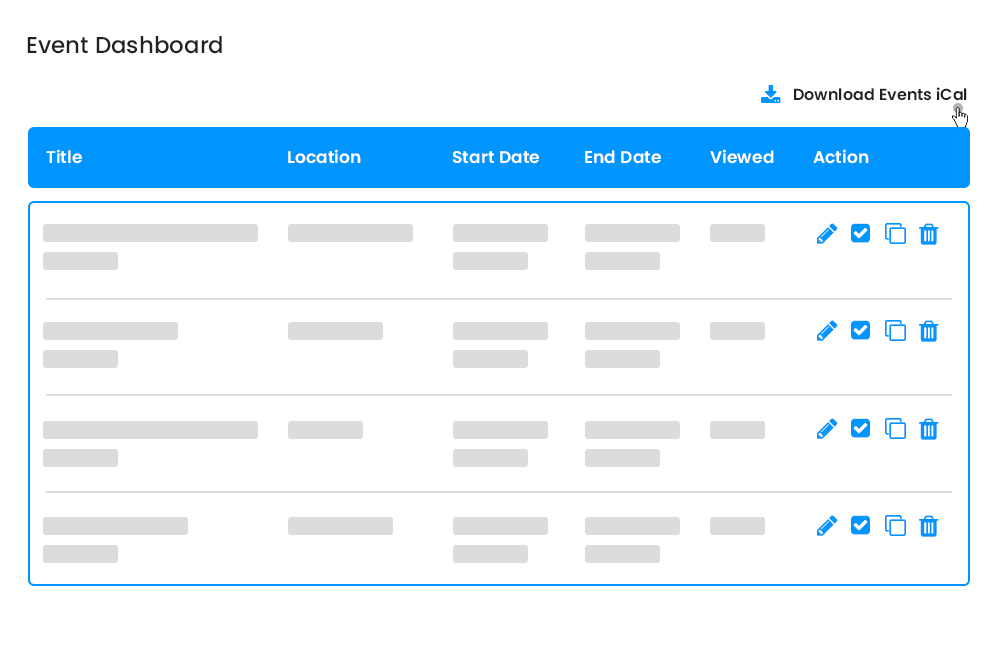 Download iCal File
One of the worry-free ways to download an iCal file of all the upcoming events listed on your website is through the iCal plugin.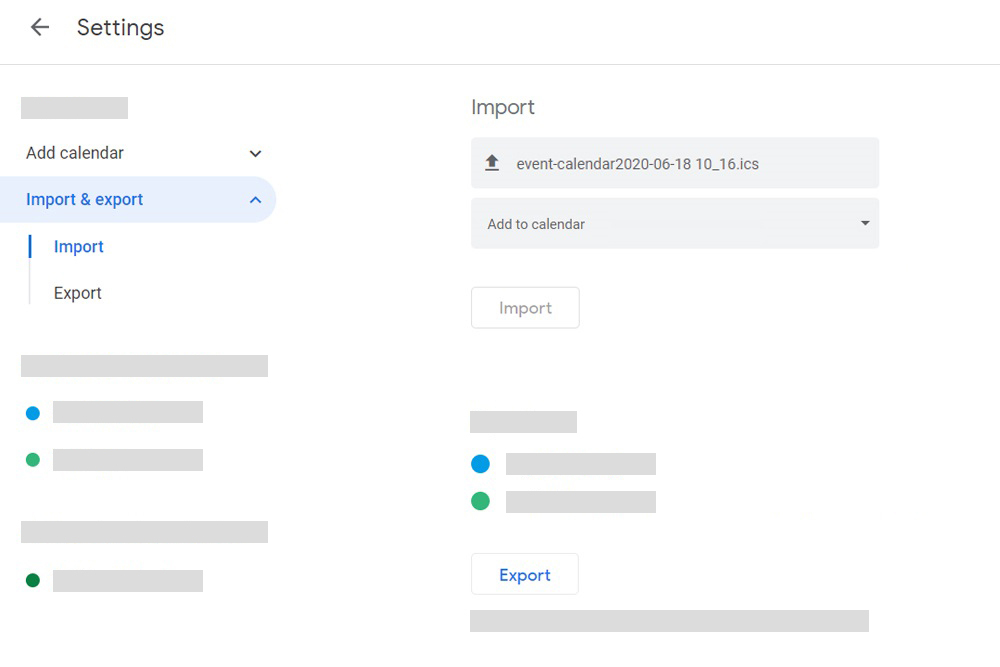 Import Events to Google Calendar
In an era where we all are preoccupied, Google calendar is the handiest calendar to make us remind everything, be it events or special dates. This plugin enables the users to let google calendar remind its users of all the events, by just importing the iCal file on it. Once, you download this add-on you can import all your events to your Google Calendar.