Feature You'll Love
Creating a protective shield around your website with Google reCAPTCHA.
Ease of Use
A lightweight plugin with a simple but effective solution to prevent spamming.
Secure Event Submission
Distinguish humans from robots at the time of event submission.
Keeping Spams Away
Safeguard your website from security threats with Google ReCAPTCHA.
Submit Event
Enable Google reCAPTCHA on the event submission page to keep spams away from your site.
Multiple trials
Users are provided with multiple trials in case they fail to provide an appropriate response to the captcha.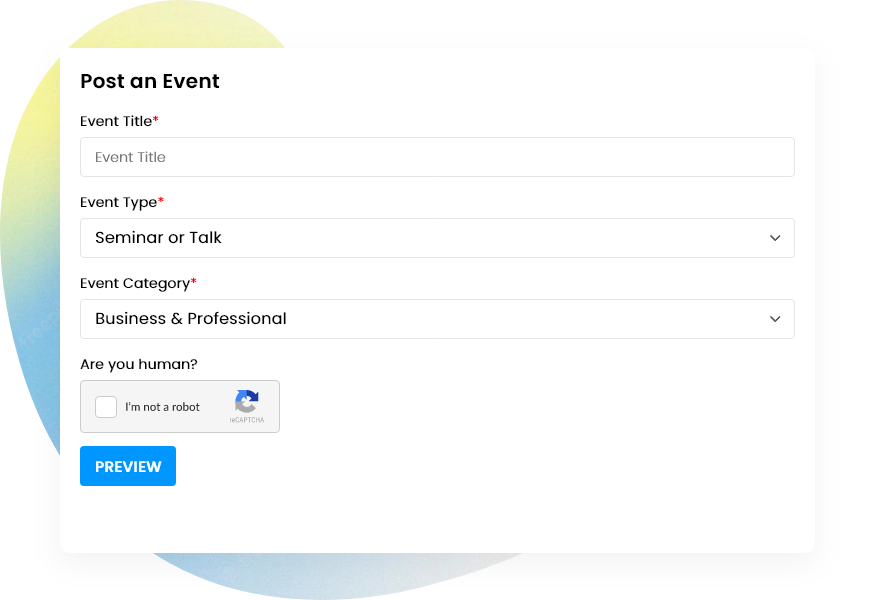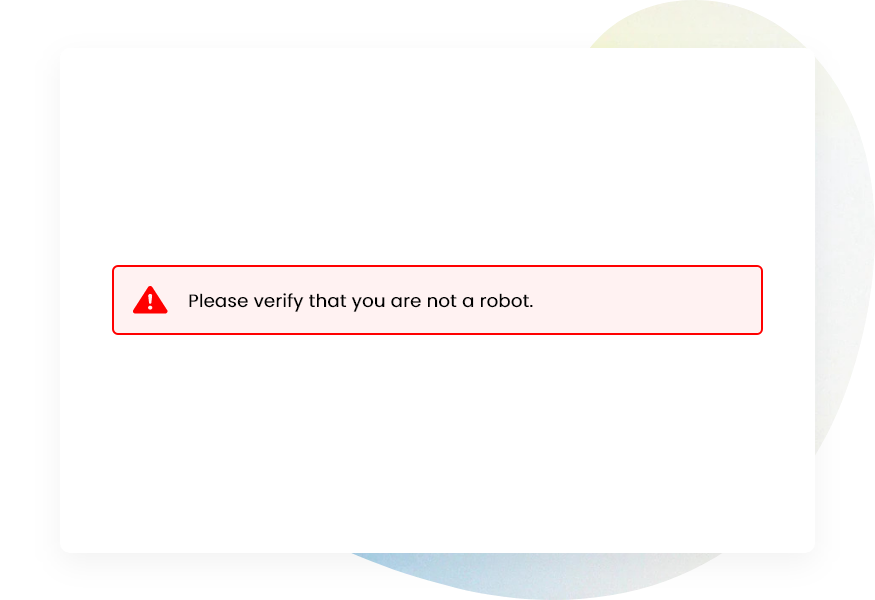 Empowering Every Event
Make your events stand out with us.
Academics & Classes
NGO & Charities
Community
Virtual & Online Events
Concerts & Parties
Embrace Google reCAPTCHA to ensure a safe event submission and registration process for your users and attendees.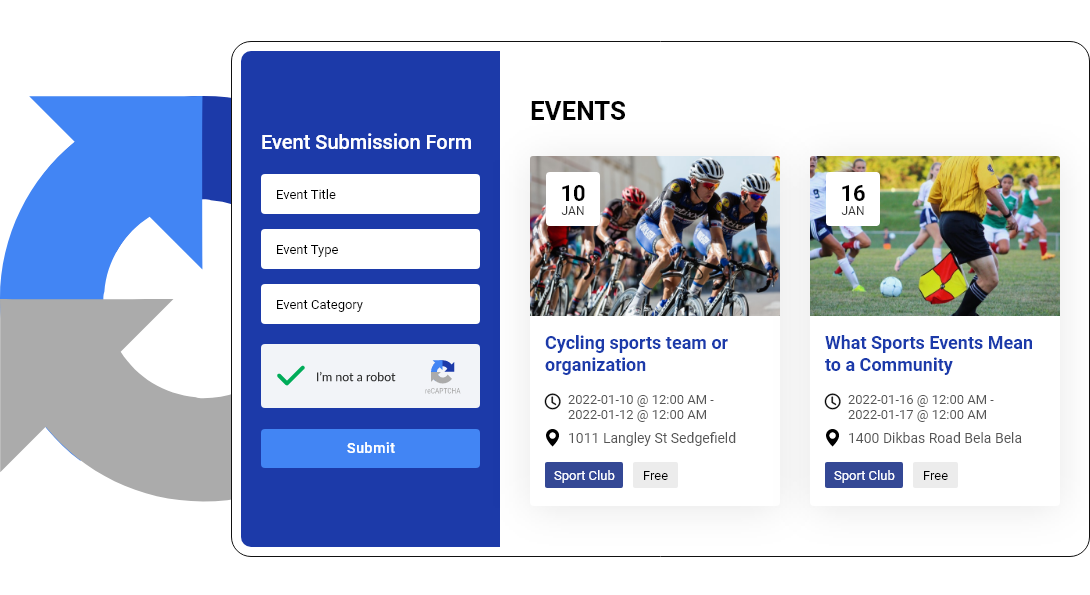 Protect your fundraising activities by blocking spams on your events' page with Google reCAPTCHA.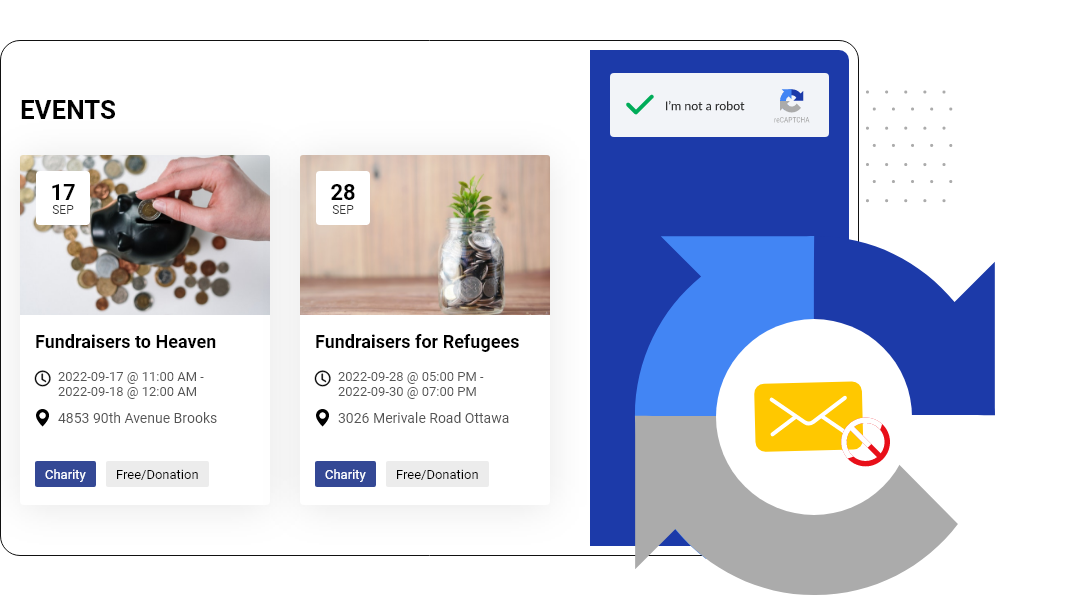 Ensure a secure event registration and submission process for your community events with Google reCAPTCHA.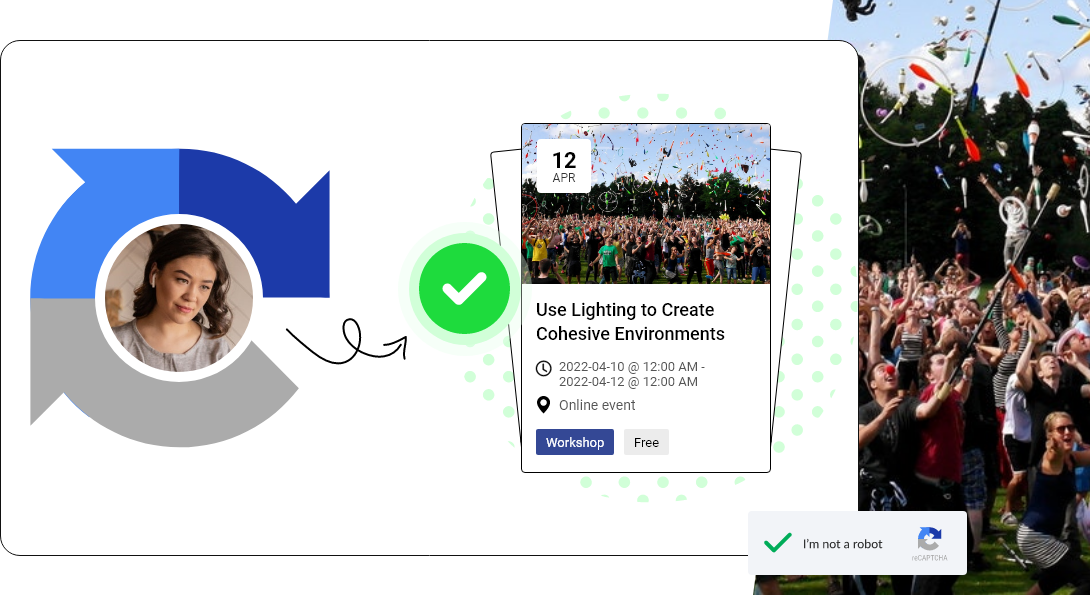 Restrict fraudulent activities on your Events page with Google reCAPTCHA.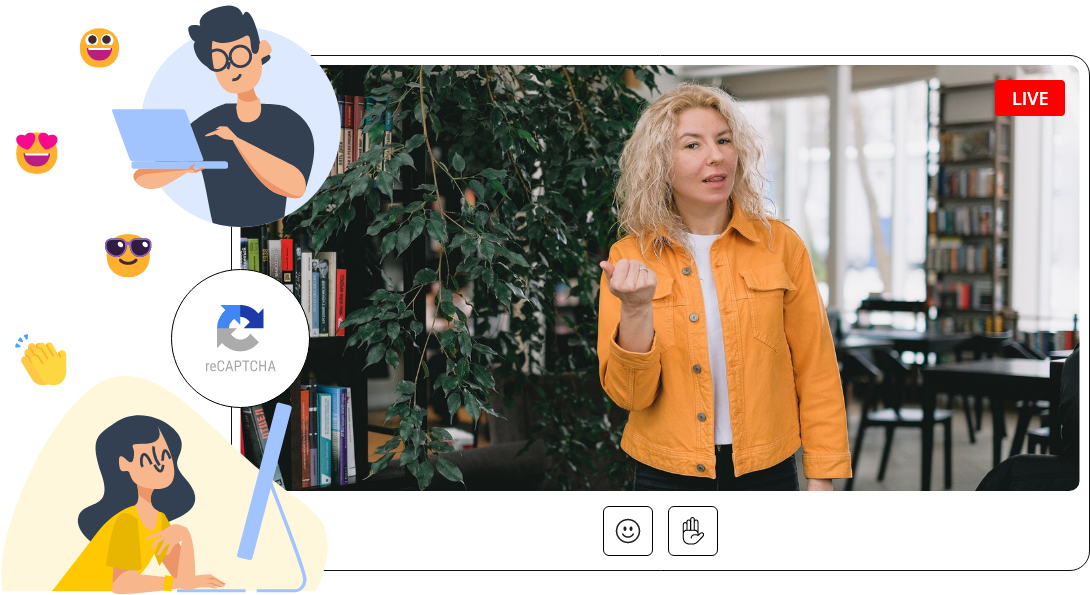 Maintain a smooth flow of event submission and registration by removing spam entries through Google reCAPTCHA.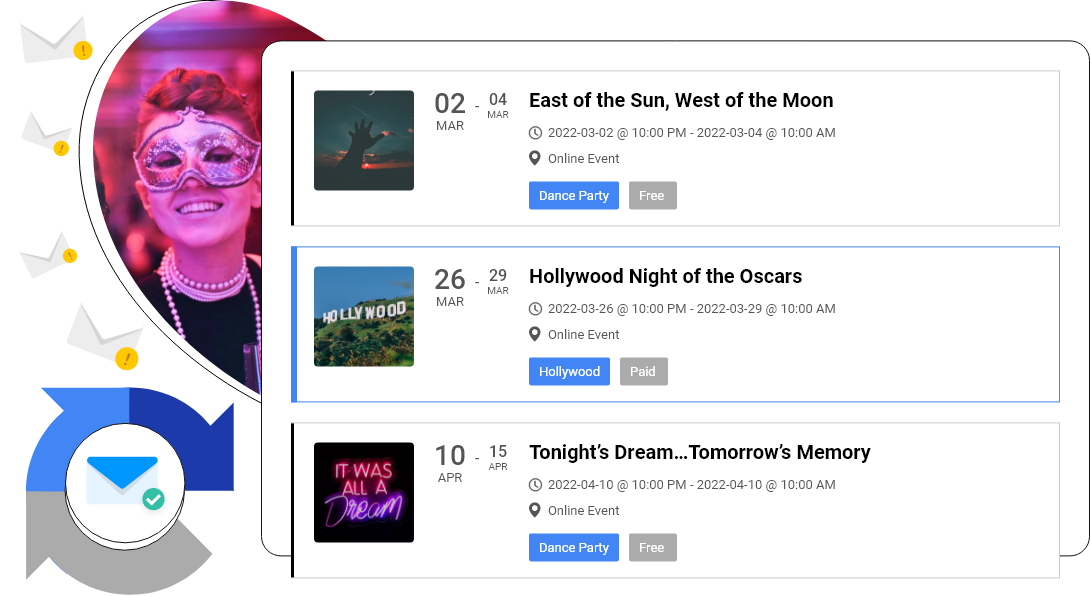 Google Recaptcha Features
Securing your WordPress site from every side.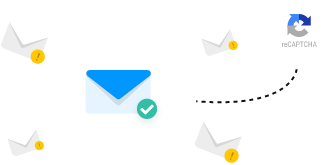 Control spamming
Ensure a secure event submission process by differentiating robots from humans.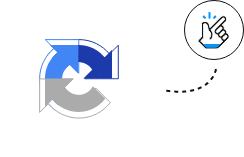 Easy Setup
A lightweight security solution that is easy to set up without any coding expertise.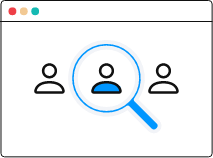 Differentiate fake traffic from real traffic
Make it easy for humans and difficult for bots to pass through the event submission process.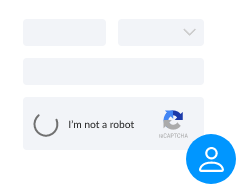 Registration Form
Ensure that your form is submitted by real people.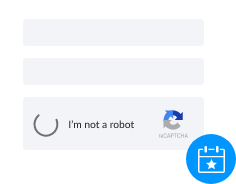 Event submission form
Verify anonymous users before the final form submission.

Error message when a user fails
When a user fails to give an appropriate response to the captcha, the access to submit the form is denied.
Interface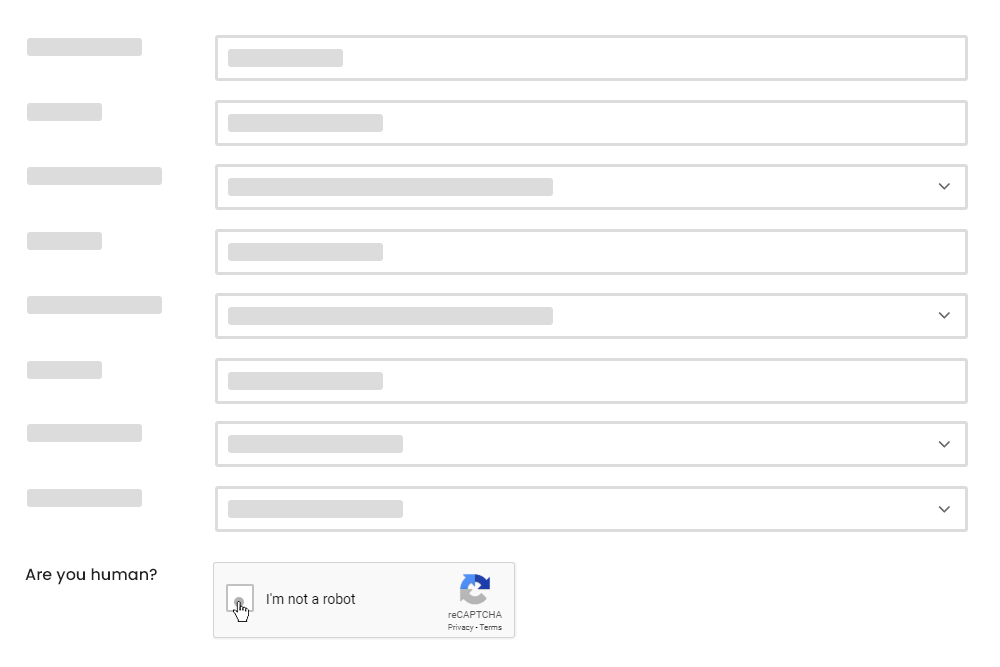 ReCaptcha at the Event Submission Page
In order to protect your website from all spam attacks and brute force attacks, Robots thronging your website, spam comments exacerbate the efficiency and performance of the website and easily enable a Google Recaptcha on the events submission page.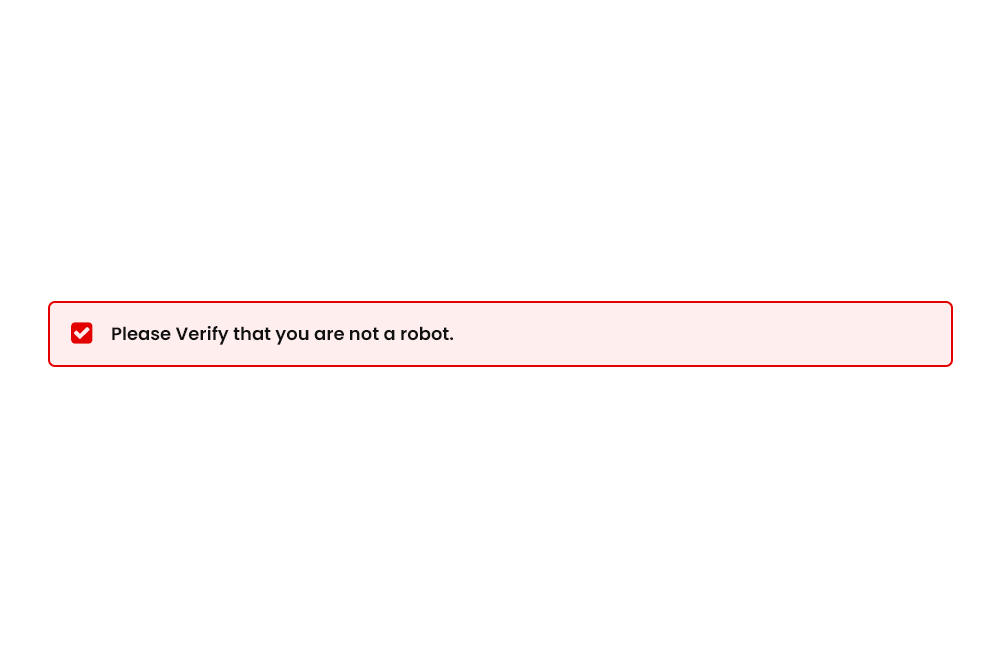 Error When User Failed
When a user fails to give an appropriate response to the captcha, the access to submit the form is denied. Users get an innumerable amount of trials to get the captcha right.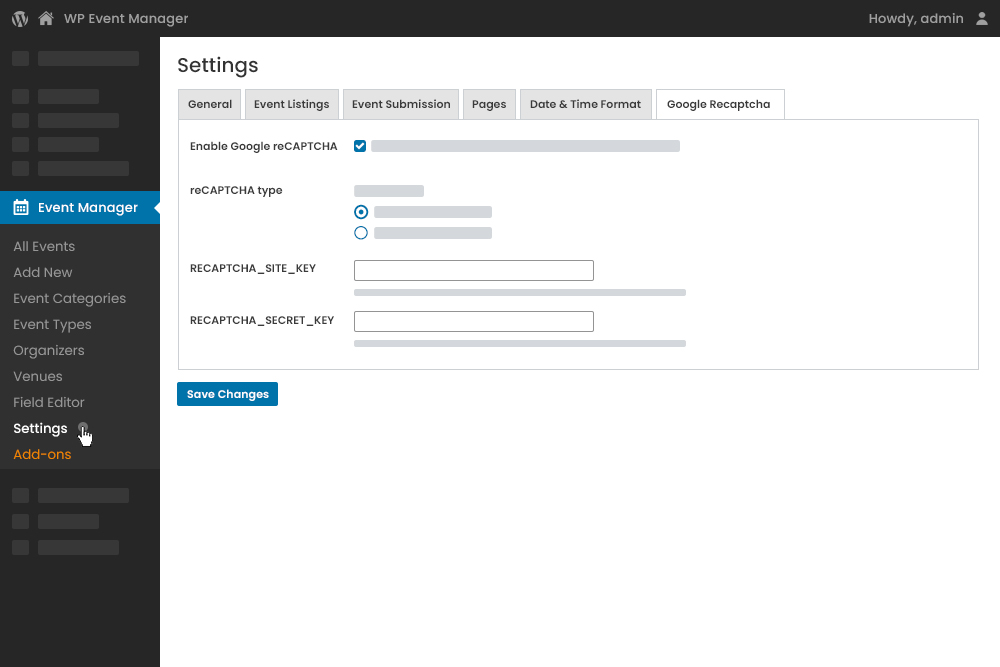 Add Recaptcha Keys at Admin Panel
To enable reCaptcha, you will need to acquire your reCaptcha key from Google. On registering at this link you will be provided with a reCaptcha site key and Recaptcha secret key. You can insert this key by logging into your admin panel and activate your reCaptcha service for your website.