Features You'll Love
Secure a place in Google Search results with Event Tags.
Tag Listings
Tag and describe your events in detail.
Event Filter
Let your visitors filter events with the help of tags.
WordPress Taxonomies
Let your event name secure a place in Google rank with Event Tags.
Effortlessly Identify Events
Categorize events in detail with multiple tags
Mark Events
Mark events with Tags in the submission form.
Filter Events
Let users use Event Tags to filter events.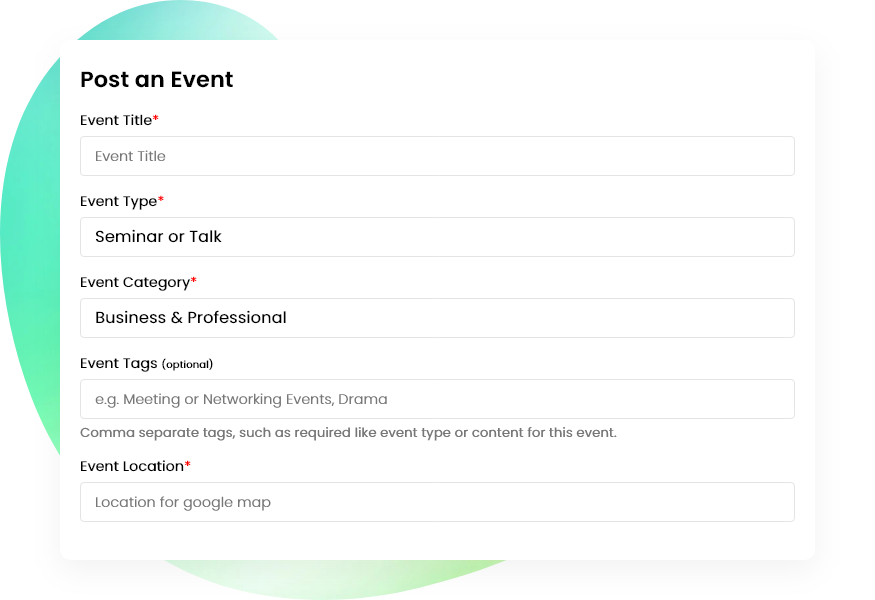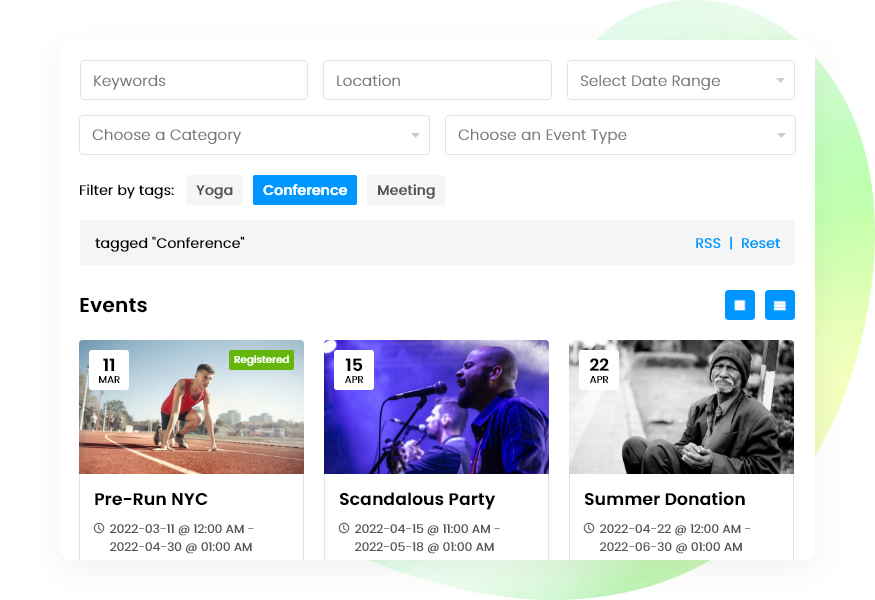 Empowering Every Event
Make your events stand out with us.
Academics & Classes
NGO & Charities
Community
Virtual & Online Events
Concerts & Parties
Manage educational events with event tags.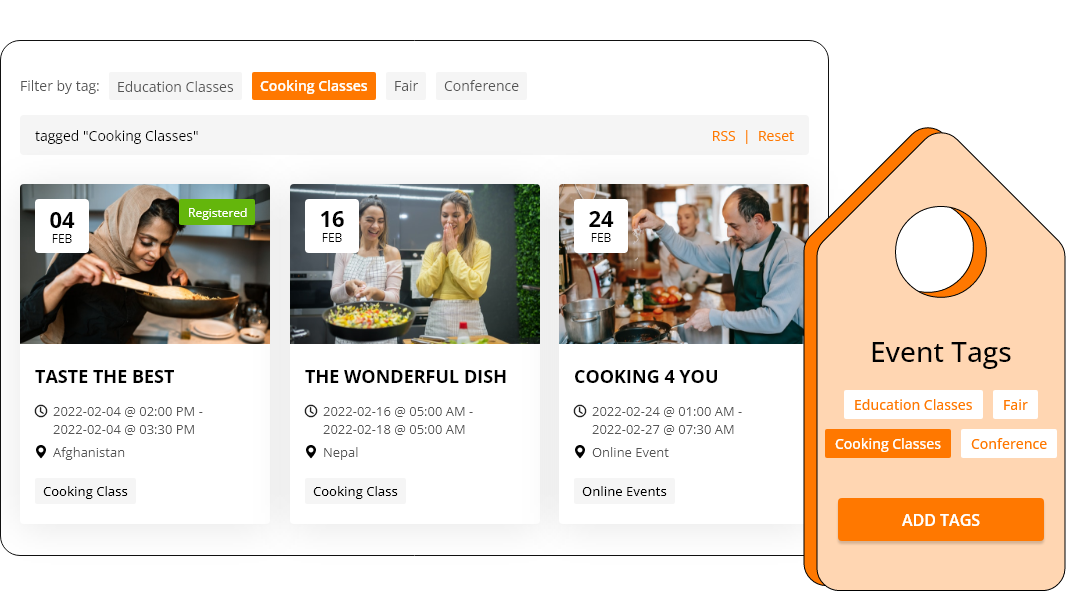 Make it easy for users to search for your events with Event Tags.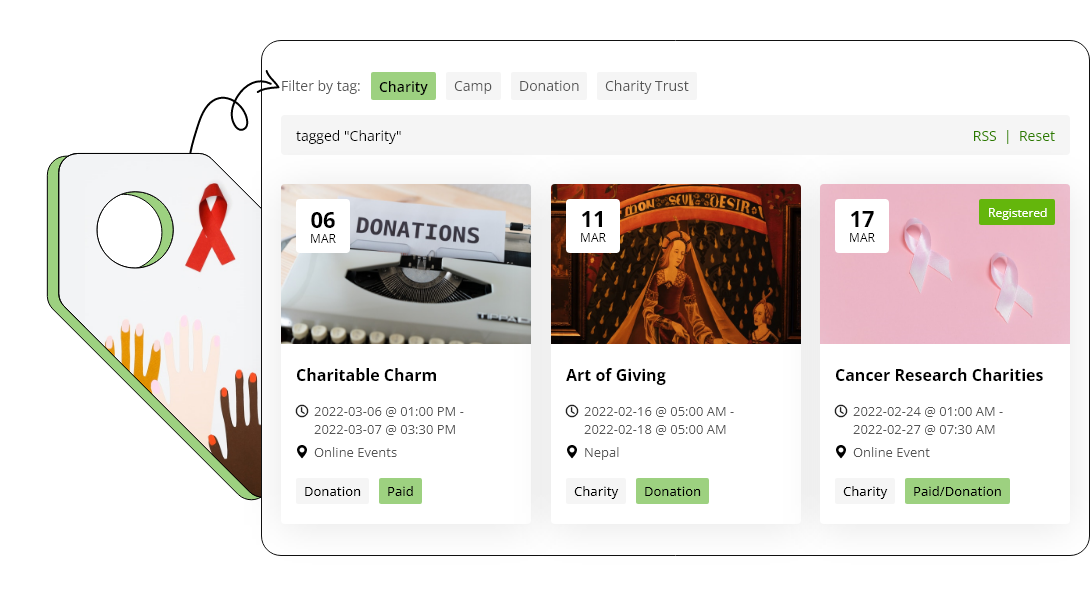 let your users access your community event details with Event Tags.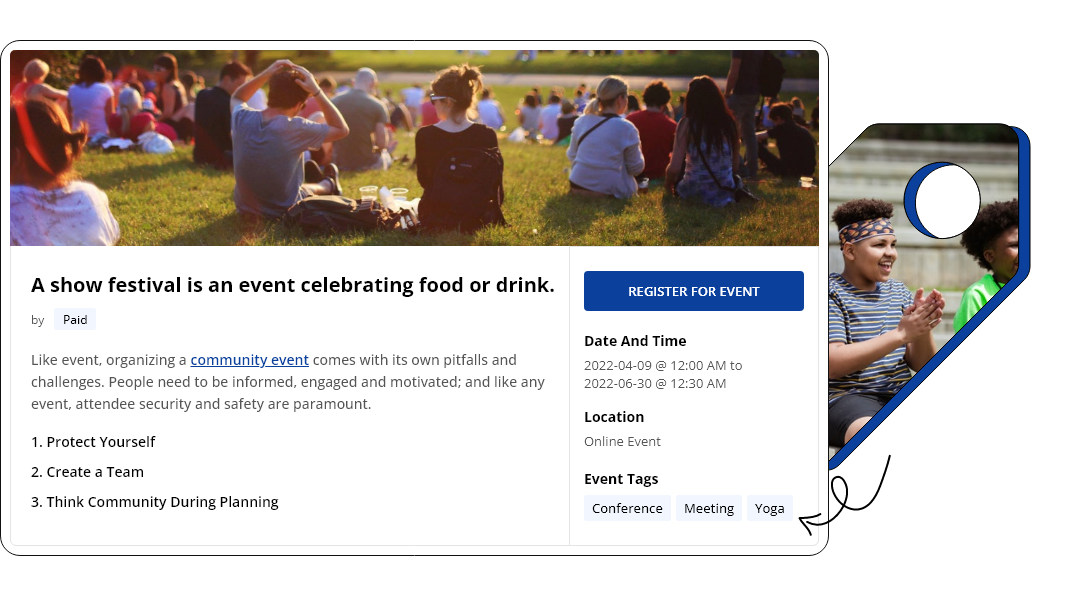 Engage more traffic to your virtual events with Event Tags.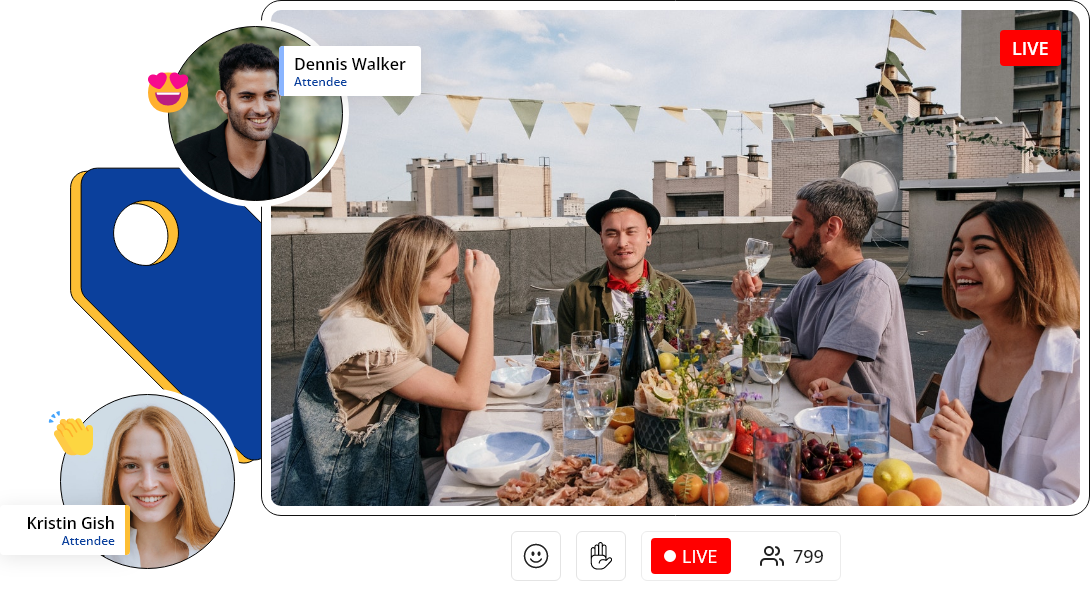 Use Event Tags to grab the attention of your users for your parties.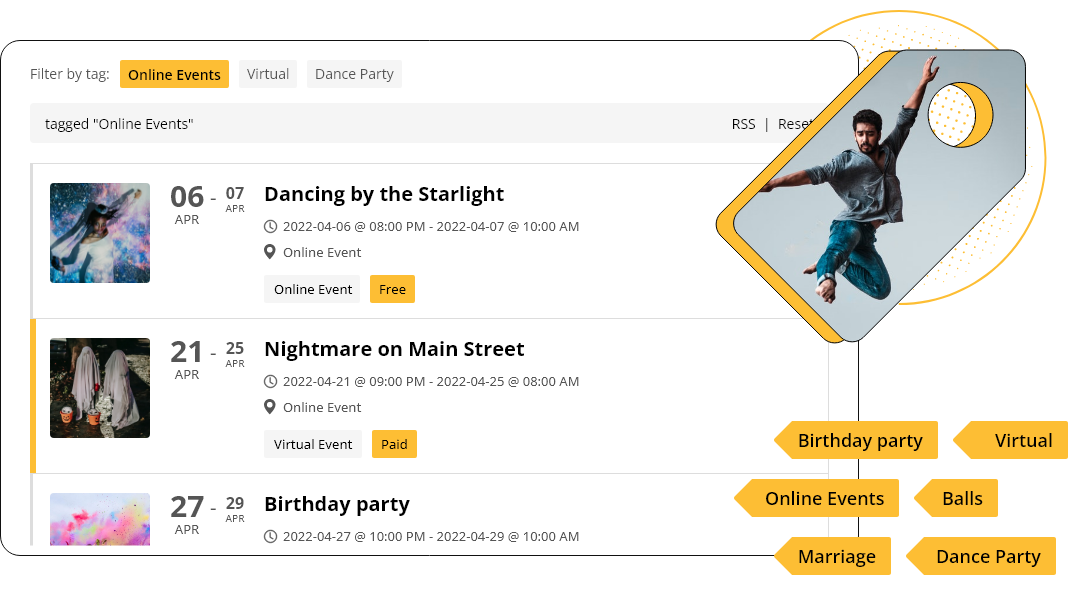 Event Tags Features
Classify events in detail with multiple Event Tags.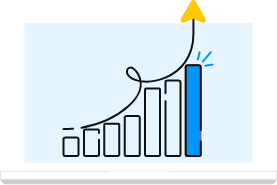 Increase website traffic
Let your organizers cover almost all intents and purposes of the visitors by using these tags and increase visits on your website.

Zero reliance on developers
Add your event tags without relying on developers.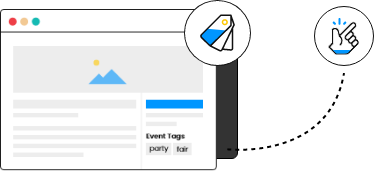 Convenient tag management
Easily manage the tags in the frontend and the backend too.
Interface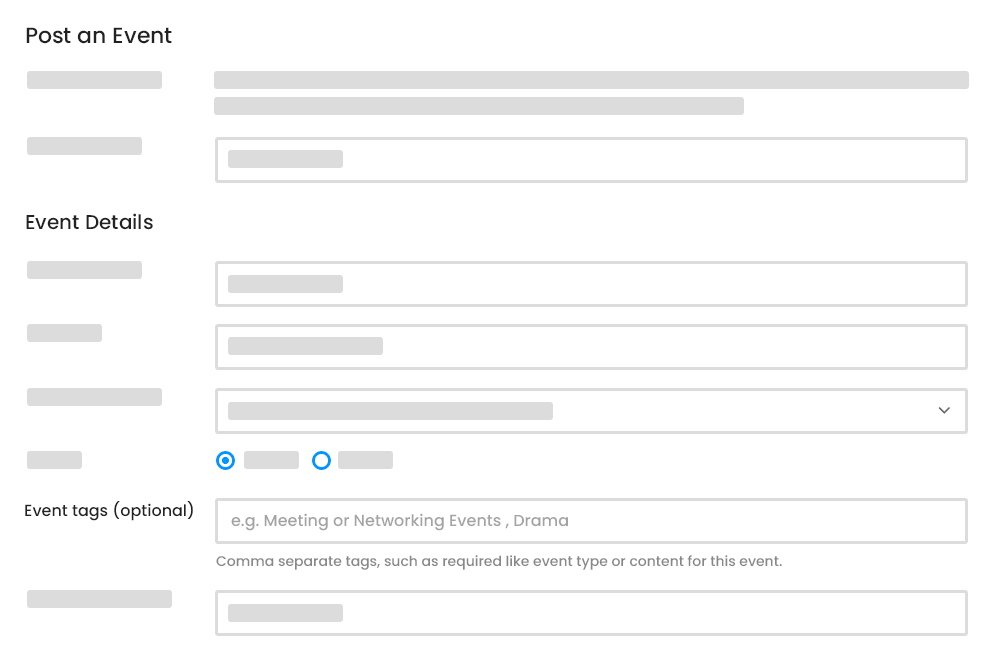 Event Tag Field at Submission Form
Firstly, the add-on adds a field to the submission form for organizers to mark the event with tags. Tags are keywords that you add to describe your event. Secondly, unlike categories, a huge number of tags can be used to incisively specify the details of the event. The event organizer can cover almost all intents of the visitor by using these tags. Thus, you bring more visits to your organizers' events. Thus you offer a great deal for both your event organizers and your visitors.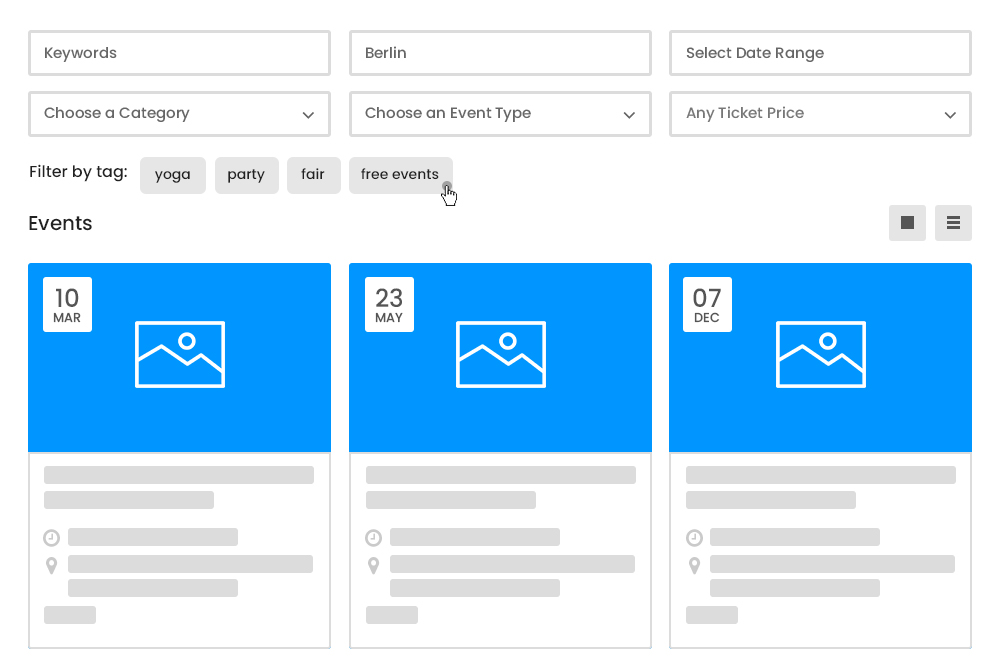 Filter By Event Tag
Event tags can be used to filter by users. Categories and types can only go to a certain extent in giving filtering options for users. As event organizers begin to use tags to precisely describe their event, users can also filter events by clicking on the tag cloud.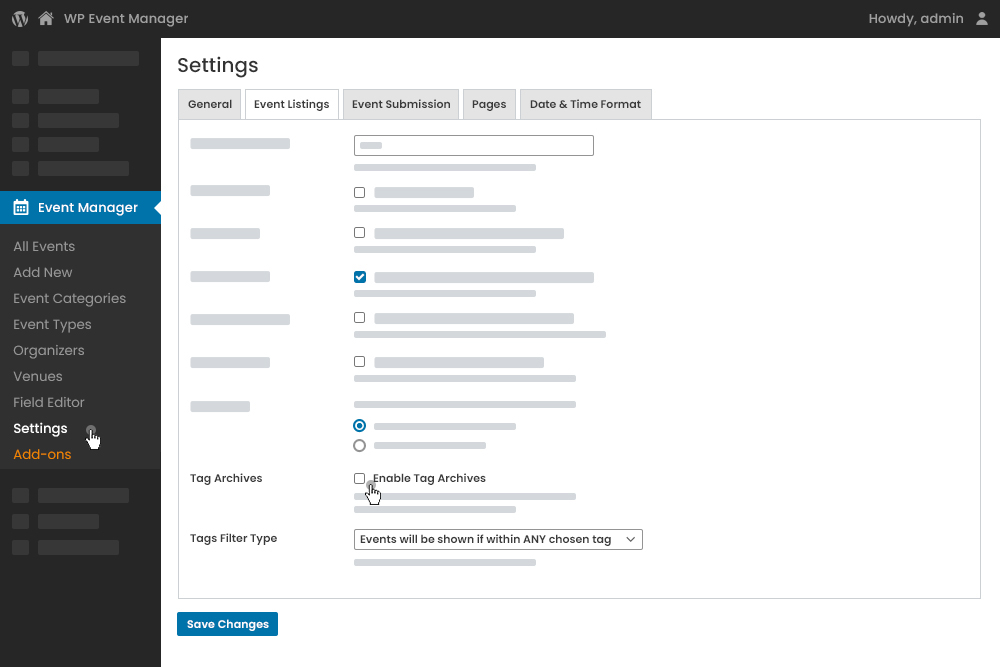 Tags Filter Settings at Admin Panel
As the master of the website, you can manage the tags in the frontend and the backend too. Enable or disable tags archives and set filter types using the changes presented by the plugin.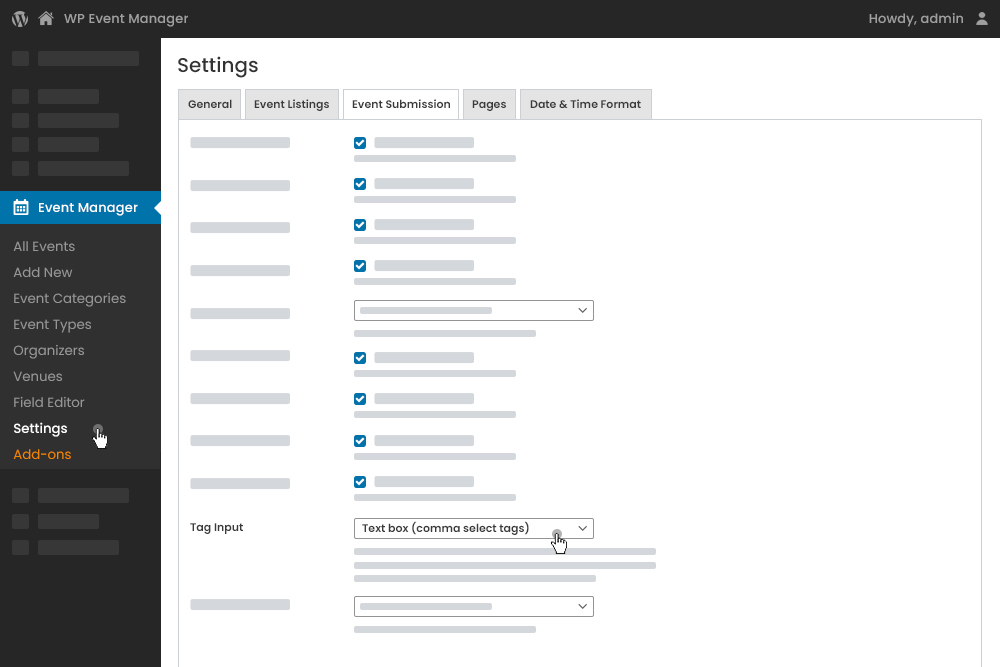 Tags Input Settings at Admin Panel
Without knowing any code or being dependent on a developer, modify how tags should appear on the front end, and let users submit their listings. You can limit the number of tags, set delimiters that can be used to separate tags on the front end submission form.