Features You'll Love
Showcase your event details in a creative way.
Generate Code
The Embeddable Widget generates code for you using the information you provide
Widget By Specific Settings
Create an Embeddable widget with a specific keyword, location, display count, pagination, categories, and event type.
Display Events at Facebook
Display events on Facebook with the help of the generated code.
Boost Event Exposure
Maximize Your Event Exposure with Event Widgets.
Create Widget
You can create widgets with keyword, location, display count, pagination etc.
Social Media Connect
Display events on a popular social media platform like Facebook.
Widget Display
Customize and locate your events widget based on your current website theme.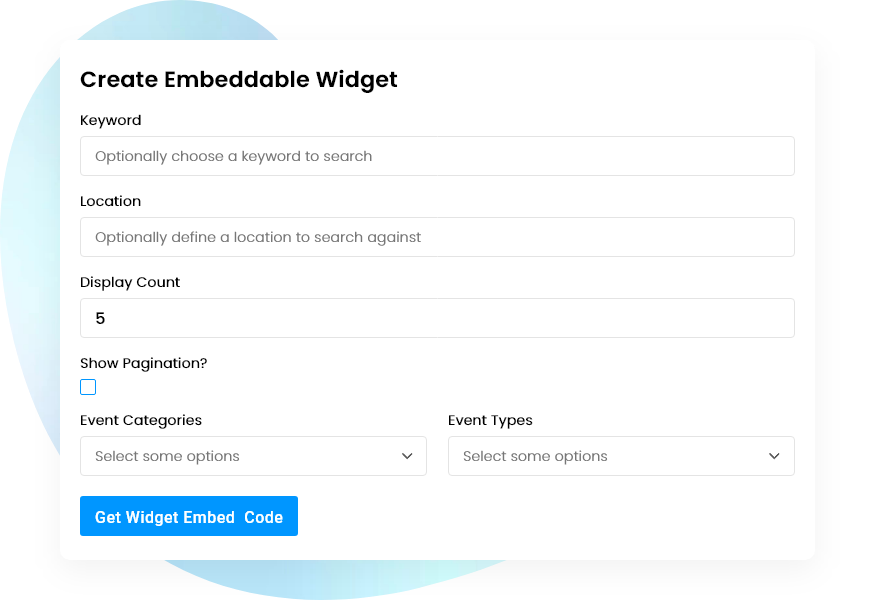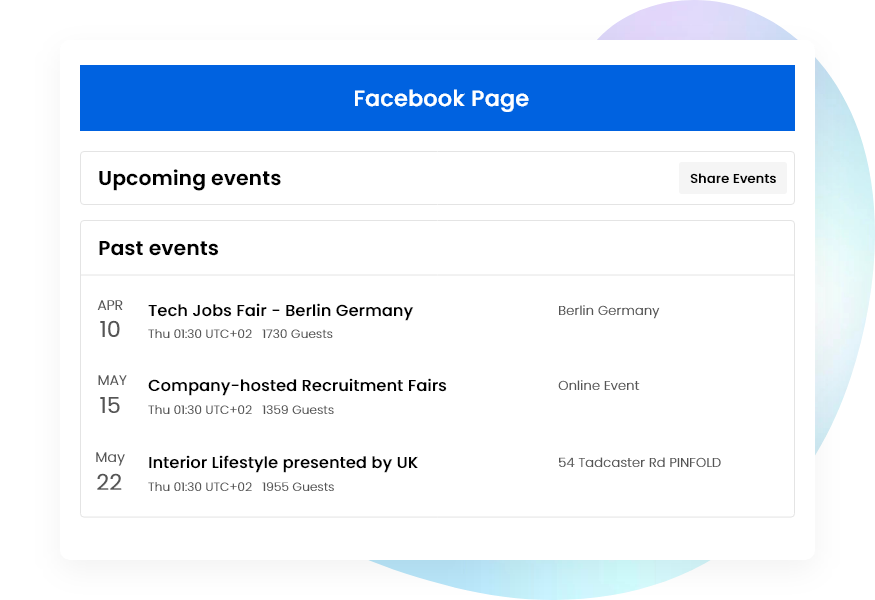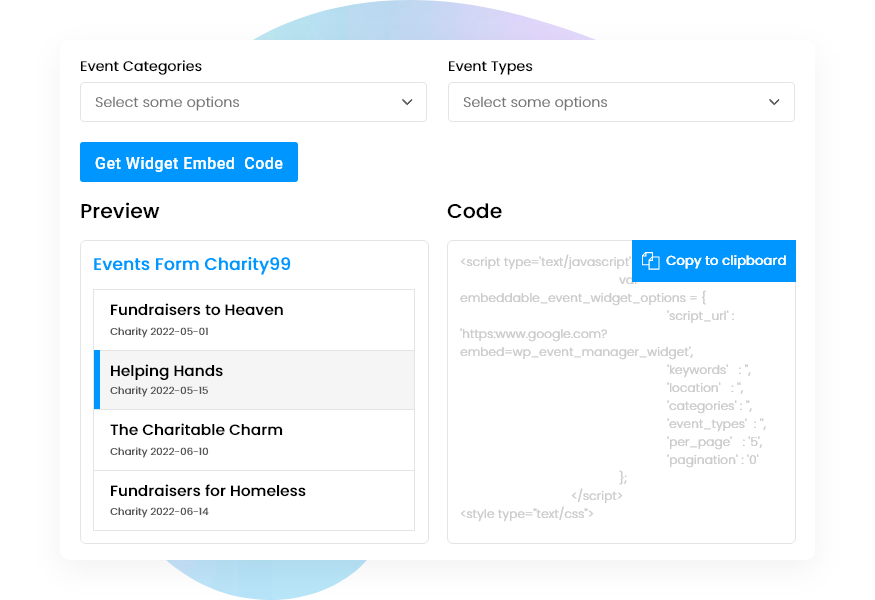 Empowering Every Event
Make your events stand out with us.
Academics & Classes
NGO & Charities
Community
Virtual & Online Events
Concerts & Parties
Provide the details of your classes and educational events in the form of a widget to maximize exposure.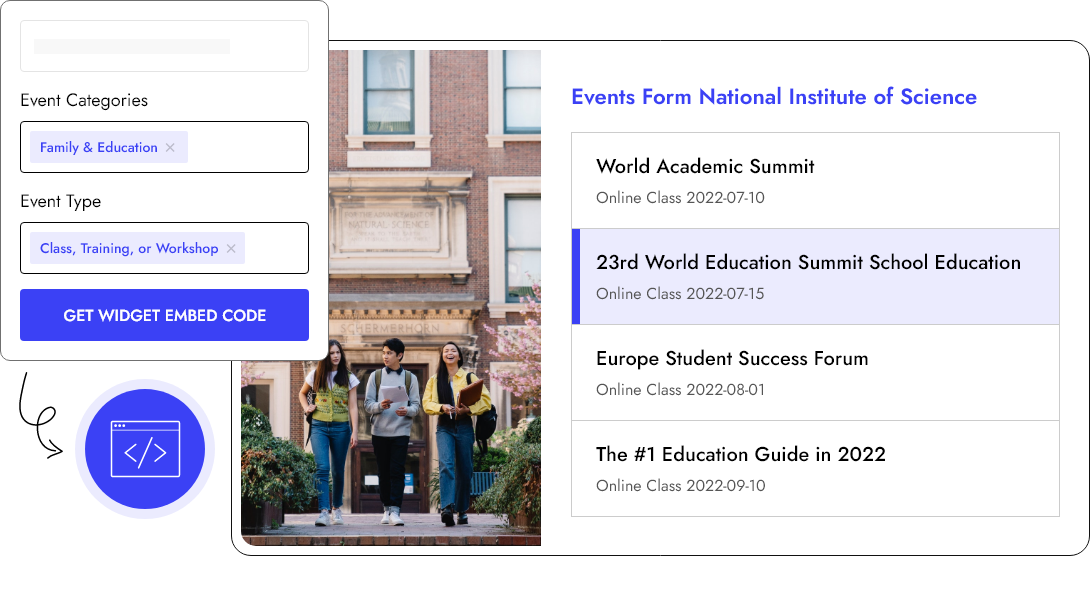 Boost funds from your charity events by gaining maximum attention for it through Embeddable Event Widget.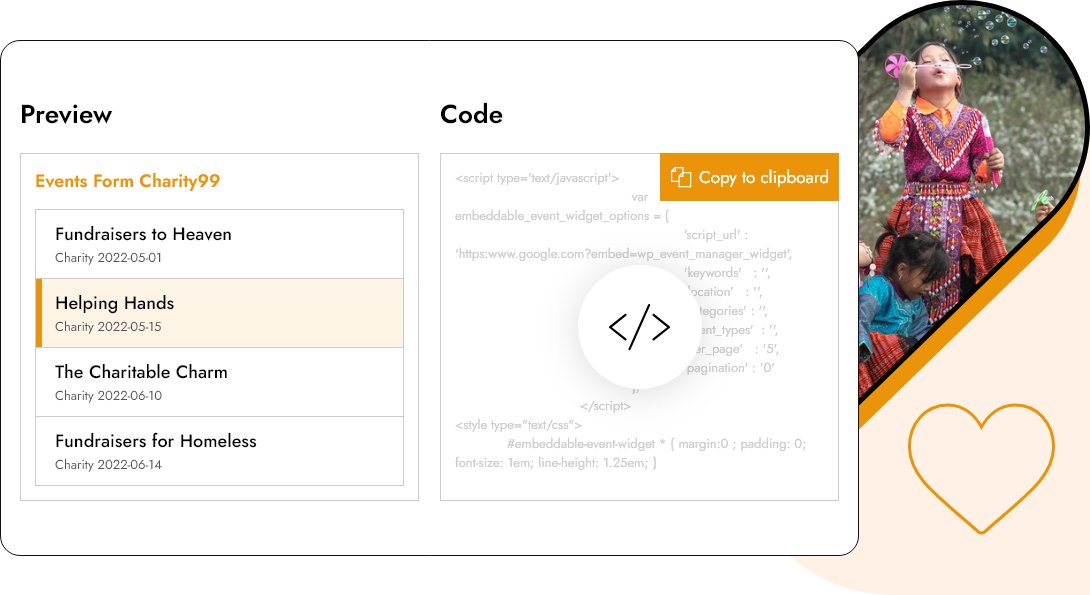 Show your community events on social media platforms to increase engagement.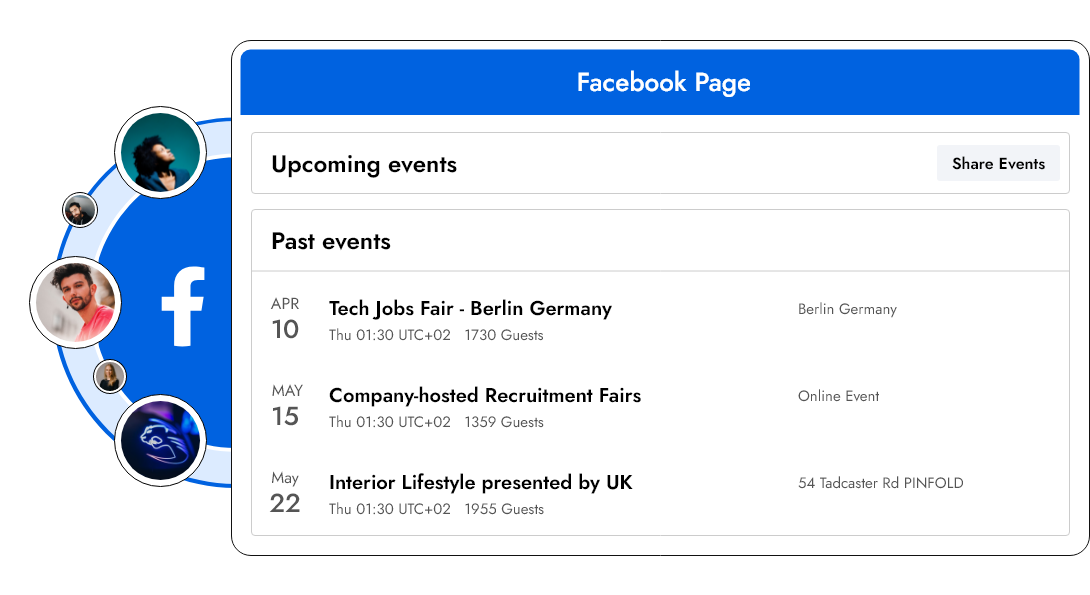 Beautify your event site and flaunt your events' details in pocket sized widgets to gain attention.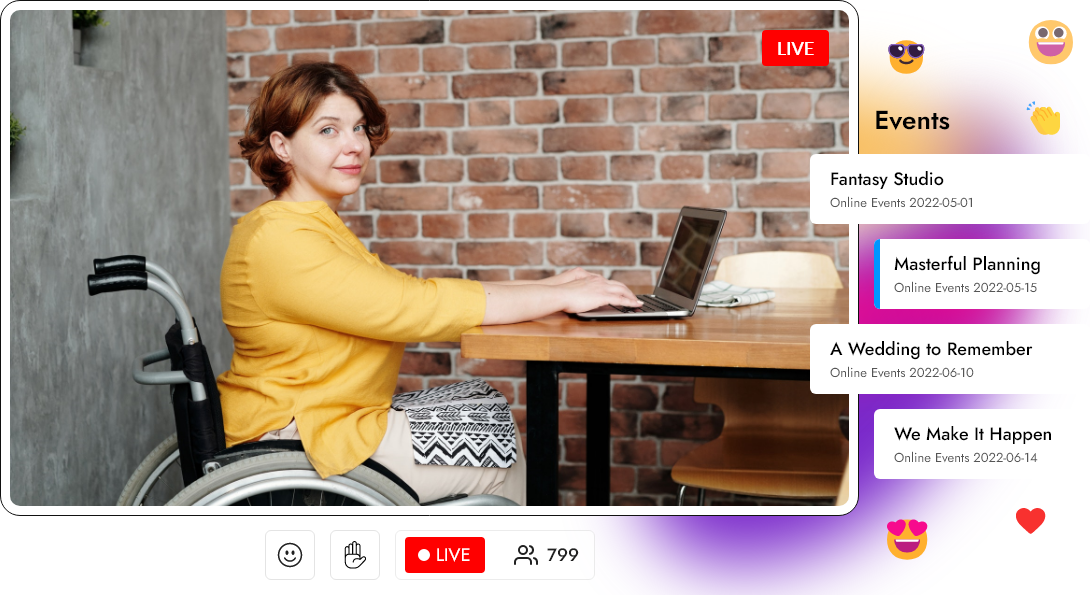 Use Embeddable Widgets to show the details of your concerts and parties.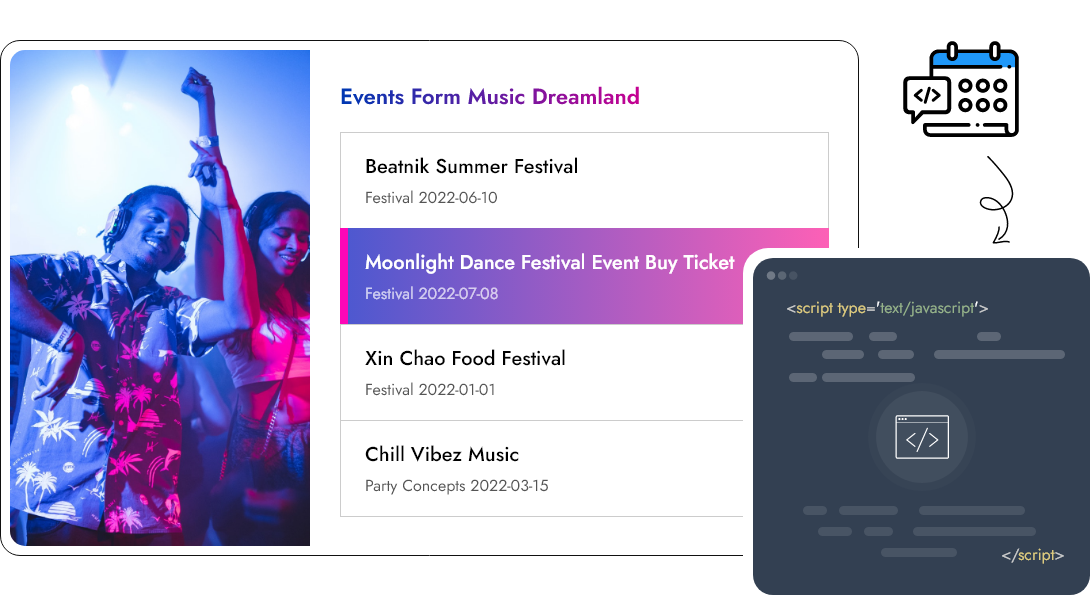 Embeddable Event Widget Features
Grab the attention of your visitors towards your events with an interactive event widget on your WordPress site.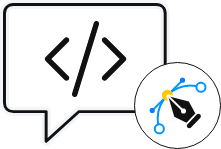 Customizable widgets
Customize widgets and place them on your website based on its content.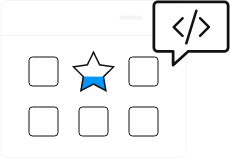 Using Embed Code
Let your organizers display the event listings wherever they want using the embed code.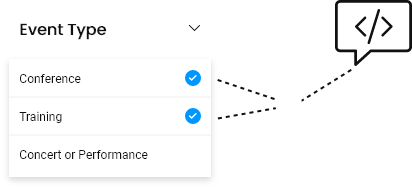 Specify Event Type
You can specify the kind of events that the embed code will display.
Interface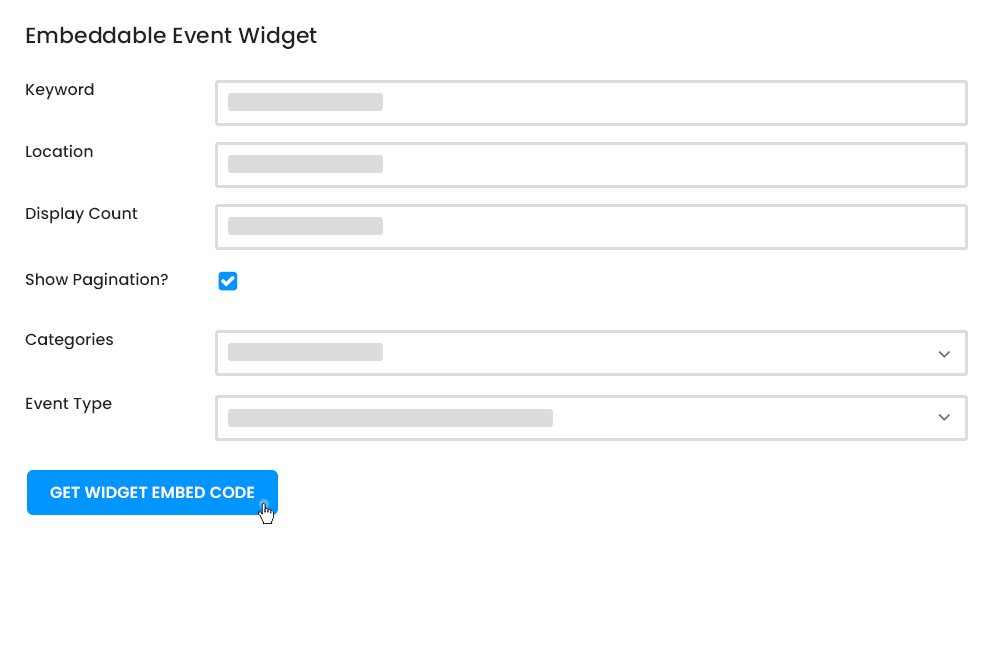 Create Embeddable Widget
The benefits of the embeddable widget outweigh its cost by a fair amount justifying the reason for its pricing. You can customize and place widgets based on the content of your website. You can be explicit about the kind of events you want to display using the widget. You can use the widget by providing details such as keyword, location, display count, pagination, categories, and event type.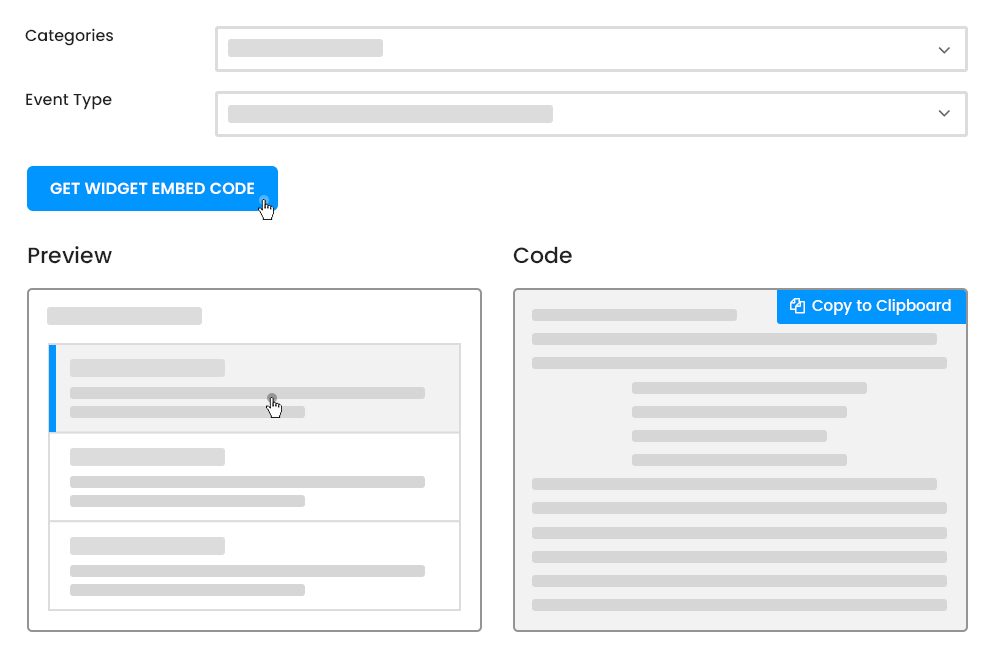 Embed Code Generator Show Event Listings At Facebook Page Tab
Need to expand your event listings on Facebook? We have got it covered using the embeddable event widget. Facebook is a whole new universe where people are looking for something fun and useful. By providing relevant events on your Facebook you can be the most fun and useful page for your audience on Facebook. So use this embed code and show off of your contents and reach more users.