Mobilized News is an evidence-based international network of paradigm change agents. Founded by a creative alchemist Steven Jay.
Industry:
Communication Network
Mobilized News is an evidence-based international network of paradigm change agents. Founded by a creative alchemist Steven Jay. This company is dedicated chiefly to systematic change for the health and well-being of people and the planet. A Free network for healthy news covers monthly media events featuring conversations with experts.
The Work at Mobilized News
There are times when there is an input of information from every direction. With so much overload, you don't know what to trust. Mobilized news has experts who understand the inter-correctness and interdependence of communication-a Mobilized adventure for Humanity.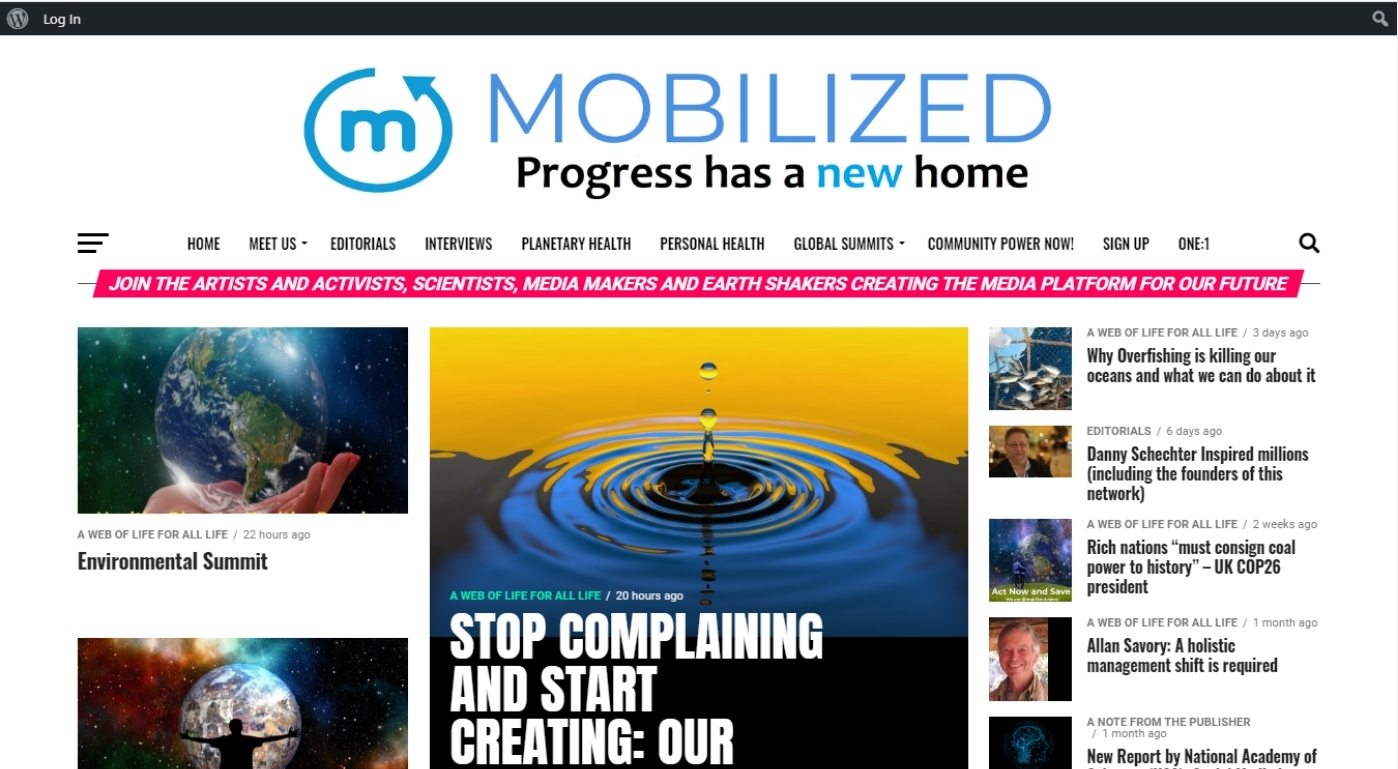 The team behind social action collaborative Mobilized news has built a community of like-minded individuals and organizations that understand the urgency and value of cooperation instead of competition. It was founded by a team of media makers and earth-shakers from numerous parts of the world. The platform helps people navigate the ongoing changes to make ethical decisions for the collective health of the whole of life.
For decades, many of us have advised and counseled and warned our communities that we could not solve our problems with the same level of thinking that created them. The actions required for true sustainability and regeneration are no longer left to the fringes and have started to go mainstream.
Missing Element
In the company's starting times, they were struggling with their event module. Mobilized News schedules events for the community. However, they didn't have a proper channel to set up this particular module. They needed to set up the events, they needed to enroll people in their events.
The Event Module
According to the CEO, Steven Jay, he said while choosing something that could cater to the needs of their event module. They did a lot of research on their own. They looked out for many elements like easy event classification, proper front-end forms, registration forms.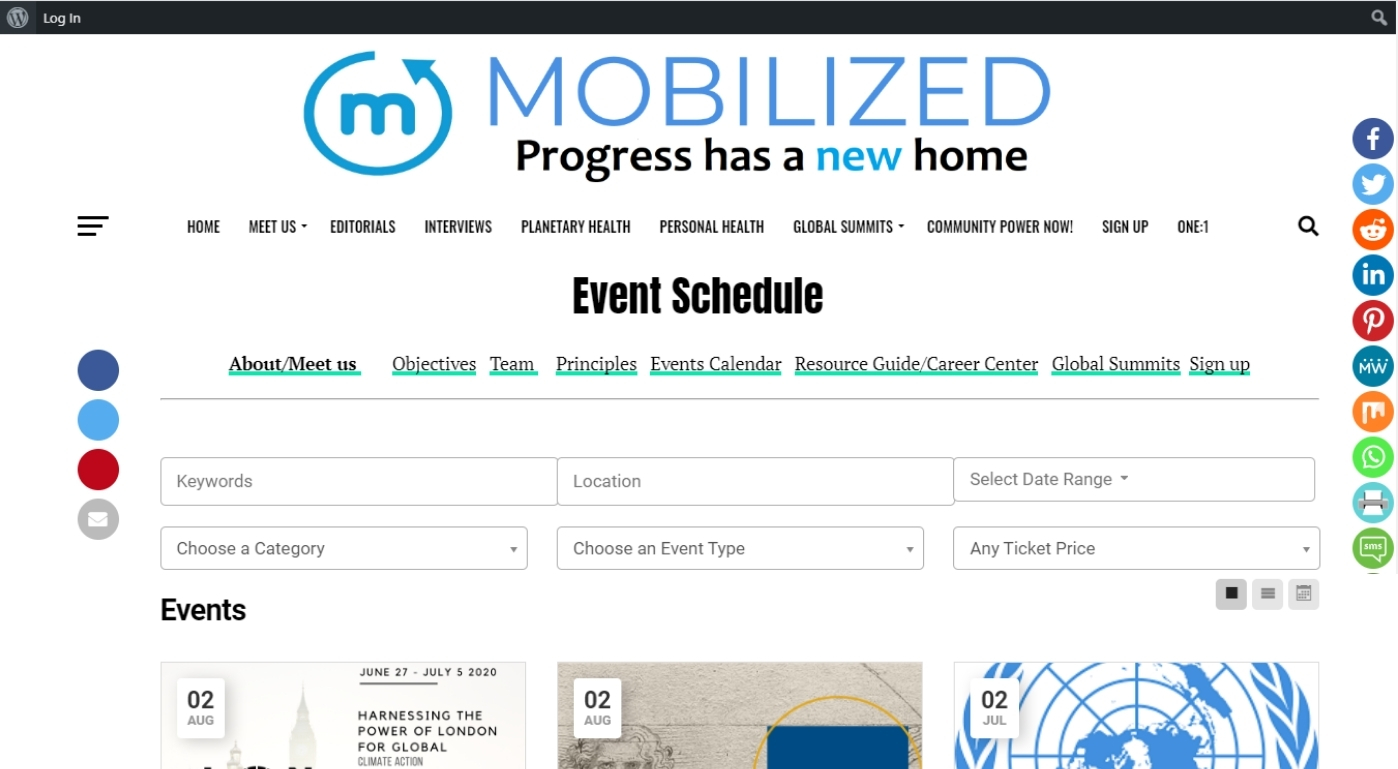 All of these elements were found in WP Event Manager. WP Event Manager has got highly customizable templates that can be altered according to the user's will. It has multiple colors and themes that can go in sync with the needs of the user.
Making the Decision
Similar was the case with Mobilized News; they looked out for all these things. They got it all together with their requirements and decided to choose WP Event Manager. It became a great choice as WP Event Manager has been in sync with their website.
How Mobilized events made use of WP Event Manager
For the mobilized news event module, they have chosen a simple yet elegant template. Mobilized news forms are easy to navigate and easy to understand for a novice user. The user doesn't have to do a lot of scrolling to find what he needs.
There are proper labels for event dates, registration deadlines, location, event types, and event categories. Along with that, it has an option to share the event with friends. It gives the chance to expand the reach of the event. More people the event can reach, the more successful it would be.
There is a simple pop-up button for the registration of the event. To avoid scammers, it has to pass through a simple math question. Now mobilized news is all about the details and correctness. With the detailed description of everything provided in the panel templated from WP Event Manager, it is what it says it is.
Perks that come with WPEM
Hosting events is not a simple task. It has a lot of complications throughout the process. It is scheduling everyone, assigning things. All of this is a lot of headaches in itself. However, WP Event Manager provides ease with the website. You don't have to get into the technicalities yourself.
The requirement of ease of Function
Mobilized news needed ease of function for its user, so they provided a search feature in their website with multiple filters. These filters are categories, keywords, location, type, ticket price, date. These filters were made possible using WP Event Manager.
Progress has a new home; that's what Mobilized news says. The incremental progress they mean is the information they provide with correctness. To keep doing that, they needed some assistance on the event module end. WP Event Manager provided that.
The Right Choice
WP Event Manager set up wonderfully with the mobilized news website. In a few hours, they were able to sort out everything and every feature that was required. Their requirements needed the subscription to the paid version. From setting up easy event classification to front-end forms, everything was sorted.
It provided great value for money. After a few days of its deployment, mobilized news knew they made the right decision by choosing WP Event Manager.
Benefits Mobilized News will continue to receive
With the subscription to premium. Mobilized news will continue to receive great value for money. Their requirements required them to provide Individual Attendee custom forms, Coupon Codes, Custom booking email per event and gateway, and Faster support via private Pro forums. Mobilized news will continue to receive that.
What Makes WP Event Manager so good for us in our opinion
We wanted an easy-to-access and configured plugin that works with our existing ecosystem, which did not create problems with existing plugins or create any issues with our current business models. I am not a "techie"; however, I have a tremendous imagination and quick learner.
The people behind the plugin and their tutorials made it easy for me to configure, learn, and assess what we feature and the additions we needed. The support team is excellent!
A Personal Review about WordPress Event Manager
As a former record and movie producer, I understand the importance of team building, securing the right people for the right seats. We started with the essential free plugin and then looked at which ones would be necessary to enable a successful platform.
I recommend WP Event Manager as a comprehensive tool to help websites fully integrate and amplify the success of an event experience.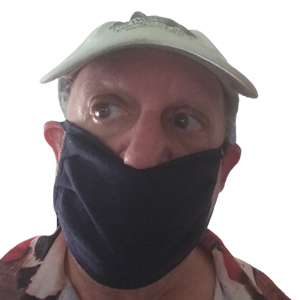 The Last Verdict for WP Event Manager by Mobilized News
With our personal experience, we highly recommend WP Event Manager Plugin for the event listing websites. This should be your one and only choice to tackle all the needs of an event management website.