WP Event Manager

June 4, 2020

1433

0
You will find hundreds of plugins for your WordPress website, and to choose, the best one is often a bother. There are many criteria through which you skim along to find the most suitable one. We will lessen your burden and introduce you to one of the smartest plugins of all, i.e., WP Event Manager plugin. WP Event Manager Plugin which is a lightweight software which will act as an add-on to your web browser and add more functionality to whatever you do on the WordPress website.
WP is an easy-to-install and open source plugin for your specific purpose of event listings. The accessible and fully-featured functionality makes this event managing plugin far better from others for adding events listings. Let's do some more drilling and get you all the in-depth knowledge about this plugin.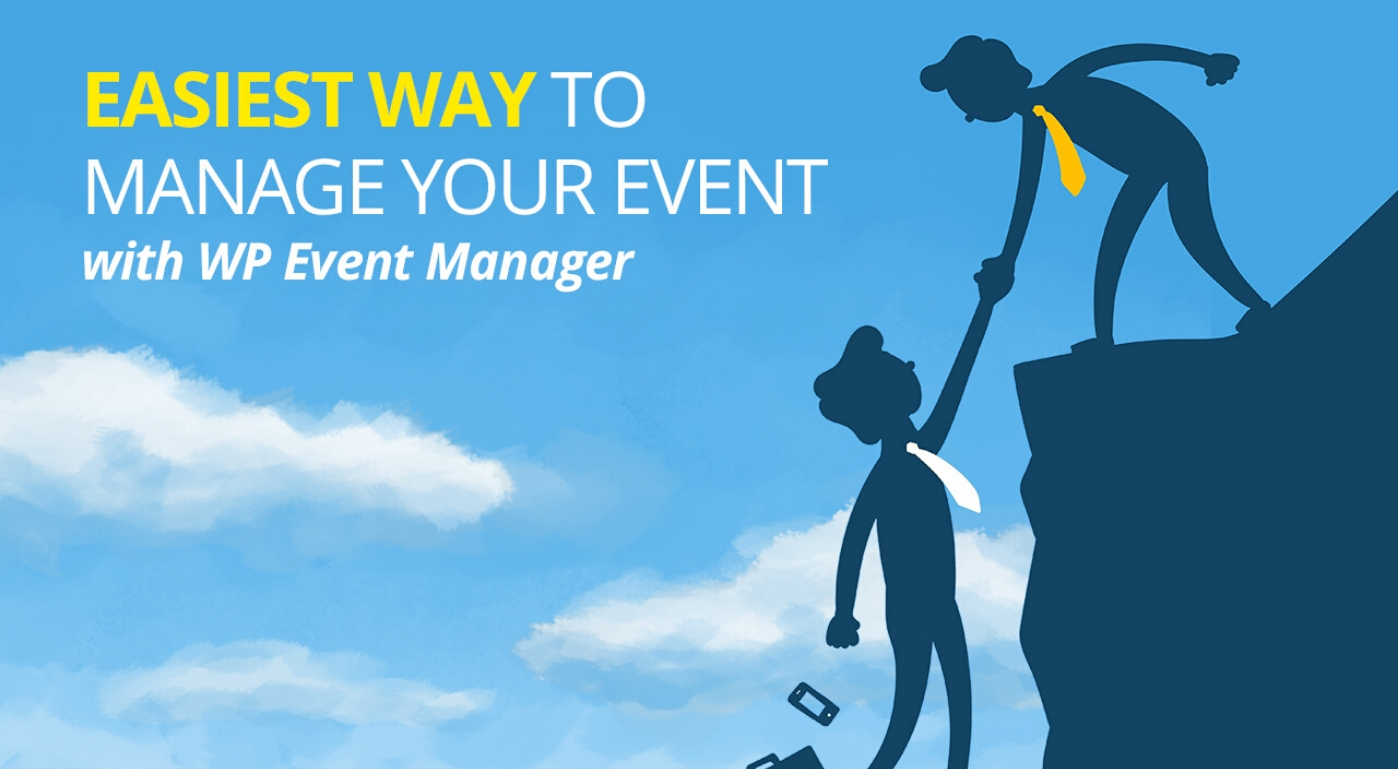 How is WP Event Manager useful for your website?
We all search for the simple and easy-to-use conduits to get our goal accomplished. And to do so, we need an open-source. WP Event Manager is the plugin that will not only help you in adding functionality to your website but also get your things done in a few clicks. How? Read the below pits to know its worth.
Handy source to create, manage and organize events on your site with adroit options, and conversant user interface.
All the Ajax-based sieving and exploring features inserted through shortcodes to make sure that the traffic gets the entries of their relevance straightaway.
Frontend forms and dashboard assists in putting forward, handling, and systematizing your event schedules.
Developer friendly interface is insinuated with the best run-throughs. All users will find regimented and glossed codes, norm post categories, endpoints and original documents.
Features Which Make WP Event Manager Exceptional
You will rarely find a plugin that is loaded with all the prime features and still is lightweight and easy to use. In our WP Event Manager Plugin, you will be able to transform your site into an event management portico very quickly.
Good option for even a first timer
Compatible with all the devices
Attuned with all browsers
SEO friendly
Easily create massive events Directory
Live preview of events listings
Category of events
Ajaz search and filter for finding event types
Event Dashboard
Event Widgets
Add-ons along with the WP Event Manager Plugin
Not only the above features but WP Event Manager also offers extra functionality to your event website. You can purchase these add-ons by paying an extra sum of money. like –
WP Event Manager Support System
You will get resilient support from the team of experts who are well qualified to handle all your queries instantly. The various support sources are:
How is WP Event Manager a better option?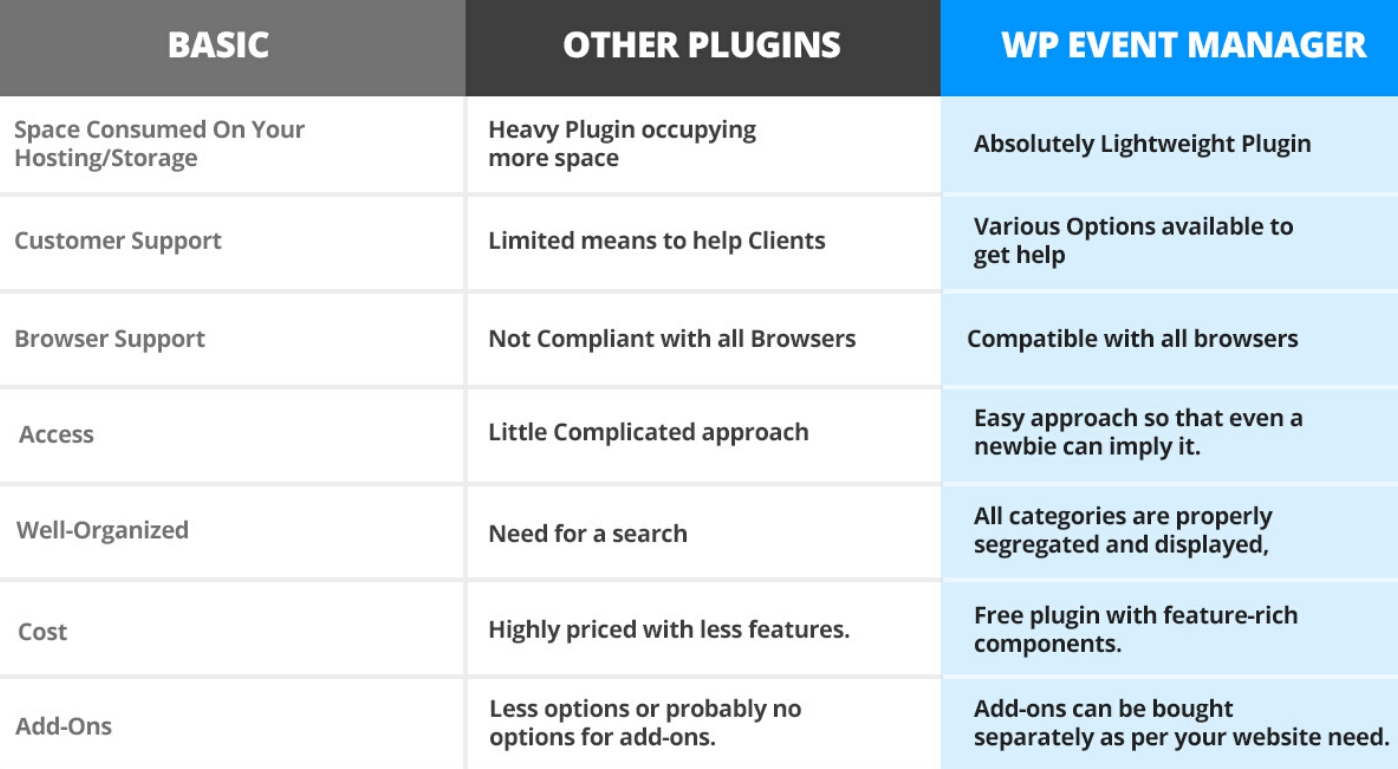 Final Thought
As a free plugin, it is a great option available to you for your event website. Though you can purchase the add-ons as per your need; the free plugin serves the purpose with all the primary functions. Moreover, the testimonials below will give you solid backing to support.
WP Event Manager is the only #WordPress plugin you'll ever need for handling events online.
Click To Tweet