Ticket selling is the most important part of hosting an event. If you are into the events business, you must be aware of the fact that the traditional method of selling tickets is no longer enough to get the most of your efforts. Today, the entire world depends on the internet so you can't afford to lose the opportunity to reach out to your audience on the web and sell your event tickets.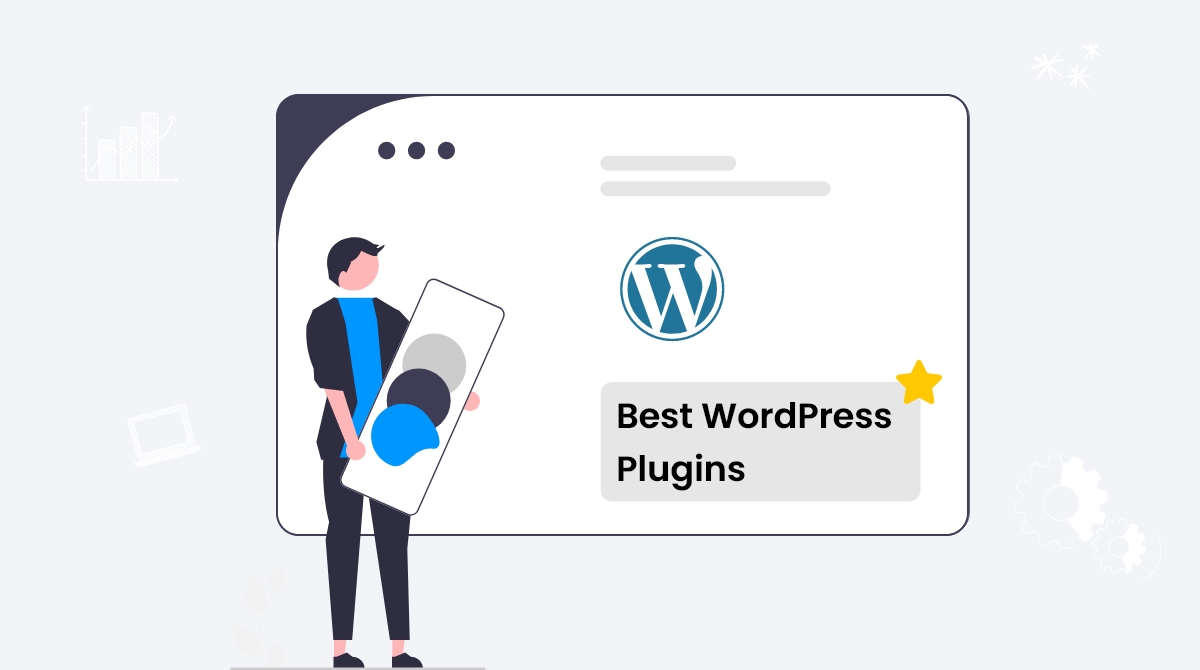 In order to efficiently sell your event tickets online, you need to have a prominent web presence which means a good events website, along with a calendar and powerful ticketing system with a smooth payment process for your attendees. Only a good WordPress plugin can help you fulfill all these requirements and remarkably accelerate your ticket sales.
The good news is you have plenty of options when it comes to choosing a good WordPress plugin to sell your event tickets. In this article, we are going to take you through some of the popular WordPress plugins that offer ticket selling facilities along with a list of powerful features.
To help you choose the best from the list for your requirements, take a look at the qualities that a good WordPress ticketing system must have,
Easy to use.

Multiple ticket options.

Smooth payment method.

Assurance of SSL security to protect your visitors' sensitive data.
Here is the list of some of the most popular plugins to sell tickets on your WordPress Website,
1. WP Event Manager (Sell Tickets addon)
WP Event Manager is an all-in-one event management solution that streamlines the entire event management procedure with its addons that come with amazing features. The Sell Tickets addon is one of the masterpieces that they have created to help you sell your event tickets in a systematic way.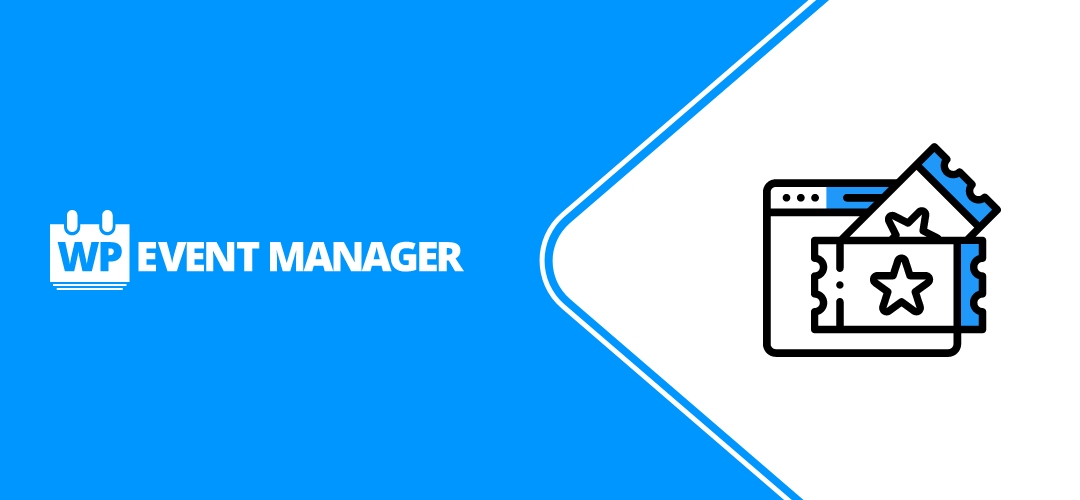 The best part about the addon is that you can buy it individually as well as in a bundle which contains a group of plugins together to simplify your event management process.
What makes it an efficient WordPress ticket selling addon?
The answer is of course its features. The sell tickets add-on is enriched with some remarkable features that keep it ahead of its competitors.
Using the addon is like a cakewalk.

It allows organizers to sell multiple types of tickets that include free, donation and paid tickets.

Offers WooCommerce integration to help your attendees pay smoothly for your tickets through multiple payment gateways.

It lets you send digital tickets through emails in a PDF form to help attendees get the hard copy whenever they want.

It offers customizable design templates so that you can add your preferred design to your event tickets.

With the Sell Tickets addon, you can send your ticket buyers confirmation mails whenever they purchase tickets for the event.

You can also impose a certain amount of tax on organizers for their ticket sales.

Offers a registration dashboard where you can get all the important details of your attendees which they have filled in while registering for your event.

Provides you with useful ticket insights to let you know about the total number and type of tickets sold.

In addition to the above mentioned features, it also gives you a feature packed, mobile ticketing app to help you manage everything from your mobile phone.

It also allows attendees to check-in through QR code.
2. Event Tickets plus
The second most powerful ticket selling platform in our list is the Event Tickets plus offered by The Events Calendar plugin. It is an easy to use ticketing addon that expands the functionality of your event Calendar. It works smoothly with other event management.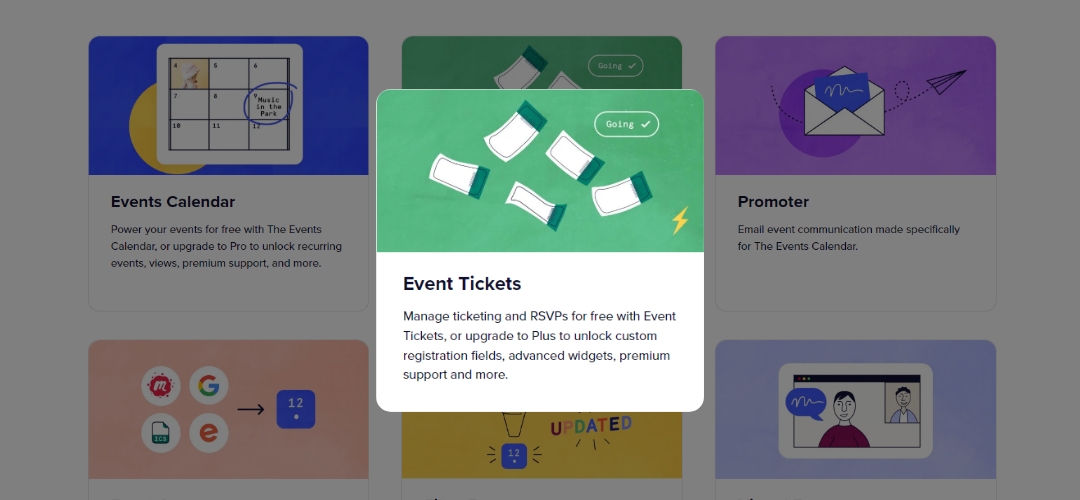 Its remarkable features include:
Get powerful features to help you publish and promote events on your WordPress site.

It allows you to create all your event tickets directly from your dashboard.

Gives your event calendar and ticket pages a striking appearance.

Though it does not offer the WooCommerce integration facility it easily connects with

PayPal

and

Stripe

.

It lets you embed your event tickets on your desired page or post along with the buying option.

It also attaches QR code with every ticket and which can be scanned through its mobile application easily.

Provides ticket insight to help you measure your ticket sales.
3. Tickera
Tickera is another ticket selling WordPress plugin that is known for its convenient usage and features. It is suitable for both WooCommerce and non-WooCommerce websites.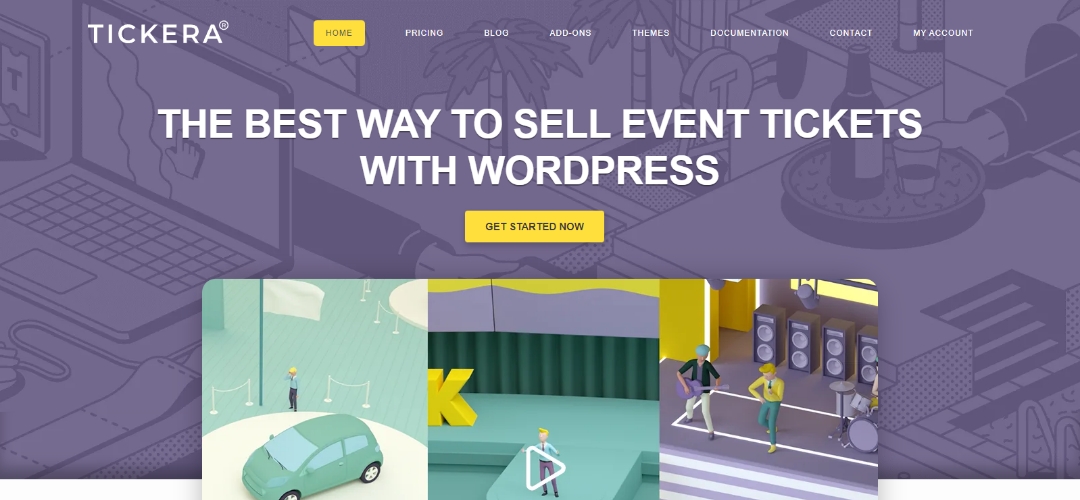 It offers a wide range of themes and addons to simplify and streamline the procedure of ticket selling and purchasing.
Gives you the ultimate freedom to accept payment through all WooCommerce payment gateways.

It lets you add discount code to your tickets and barcode readers.

With Tickera you can give your customers the right to choose their preferred seats.

You can also add a cart to offer your customers the chance to buy as many tickets as they want for multiple events at once.

The plugin offers a drag and drop ticket builder that enables you to create ticket templates for different types of tickets.

It offers multi-site support.

It can also be translated into other languages.
4. WP EventIn
WP EventIn is a compact event management solution for WooCommerce that enables you to create an event on your WordPress site, promote it and sell tickets for it easily. The plugin can convert your ordinary WordPress site into a ticket selling and registration platform at an affordable price.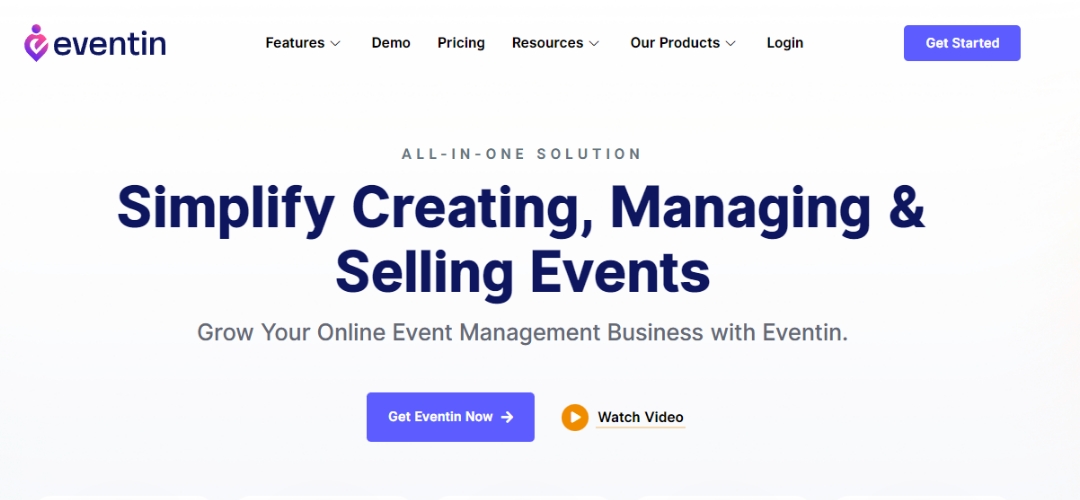 Its remarkable features include:
Allows you to review and reissue your event tickets with order management tools.

Offers a well-integrated dashboard to help you track the number of tickets sold and left.

It easily integrates with Stripe and PayPal to simplify the process of receiving payments.

Customizable sign up forms in which you can easily remove the irrelevant content.

Allows you to display your event tickets anywhere you want on your website to maximize its exposure.
5. WooCommerce Box Office
As the name suggests, WooCommerce Box Office is a paid ticketing plugin for WooCommerce website that helps you generate event tickets and sell them to your target audience on your Website. The biggest advantage of the plugin is that it guarantees to return your money within 30 days of purchase if you face any problems in using this.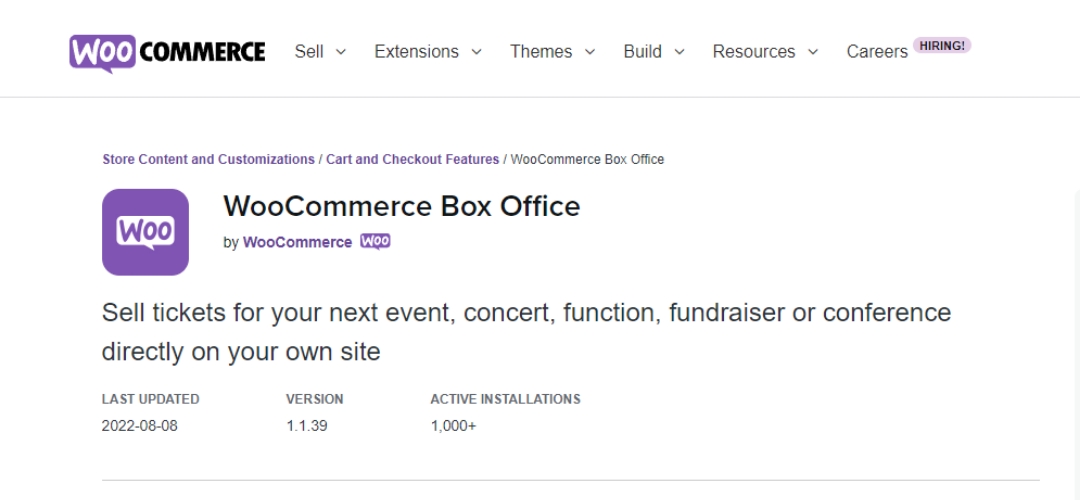 Its remarkable features include:
Allows you to generate your tickets on your WordPress site and sell them to your clients.

Lets you add different styles and content to different tickets as per your preferences.

Helps you quickly find out your attendees using their ticket ID, name or company.

Allows you to make special coupon codes to your partners, sponsors and other associates to accelerate ticket sales.

You can send customized email messages to your visitors mentioning the details of your events to encourage them to purchase your event tickets.
6. Ticket Tailor
Another useful WordPress ticketing plugin is Ticket Tailor that does not have any per ticket charge which means that you do not need to bear any extra cost for your ticket sales, However, it is up to you if you want to charge a certain amount on ticket sales, you can.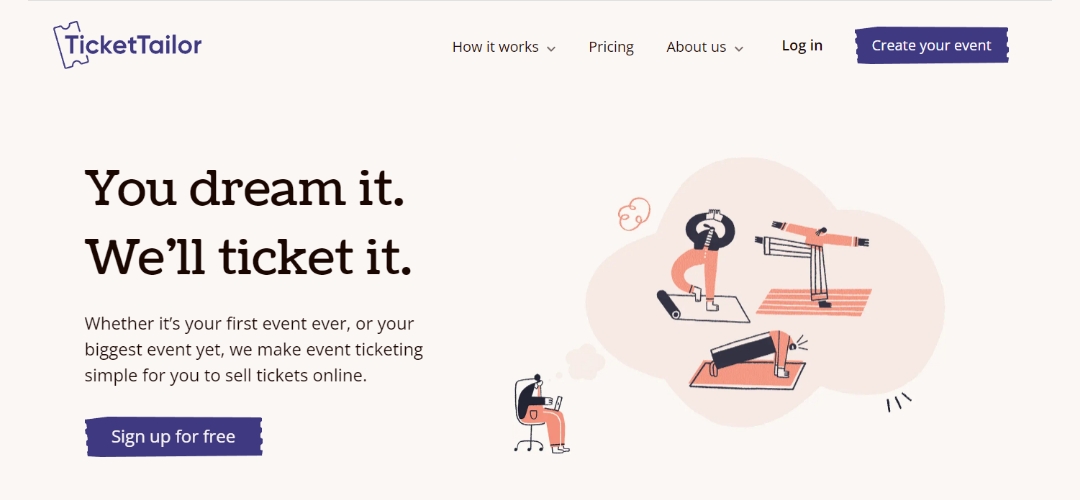 You can add your desired colors and fonts to your tickets to give it a branded feel.

It effortlessly integrates with facebook to help you sell your tickets on your social circle.

Your e Tickets can also be customized with your event logo, event details, ticket barcodes etc.

Allows you to accept payments through PayPal and Stripe.

Offers a mobile-friendly checkout.
7. FooEvents
Another efficient ticket selling plugin is FooEvents. The plugin is suitable for all types of events including school events, concerts, fundraisers and more.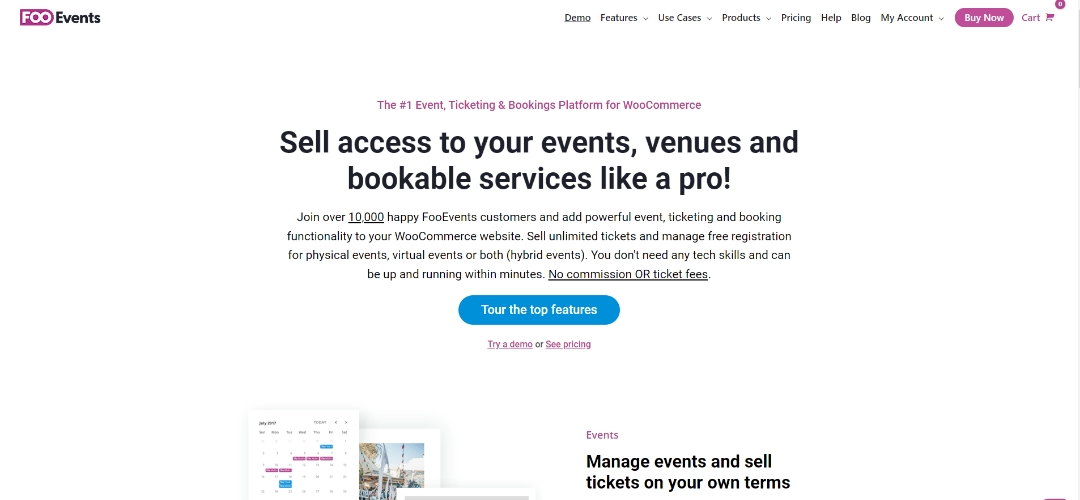 You can get a full fledged event ticketing system that offers mobile check in facility with FooEvents.

It is highly compatible with WooCommerce themes.

Offers customizable registration forms.

Allows you to send event tickets digitally to your attendees.

Attendee check-in facility through QR code scanning.

Multi-language support.

Lets you add different types of tickets and more.

Easy integration with The Events Calendar, Event Calendar pro and theme frames like Avada and more.
Conclusion
All the above mentioned ticket selling plugins hold good reputation among their users which can be seen in their reviews. Identifying the most suitable one for your business depends on the kind of requirements you have. However, among the 7 most efficient ticketing plugins, we would always recommend WP Event Manager's Sell Tickets plugin because it is suitable for all types of industries and businesses of all sizes. Besides their exceptional features, they provide an excellent support system for their premium plugins to maintain a good relation with their clients.