Are you confused is WordPress the most suitable option for creating an event listings website? Have you ever thought of using WordPress for creating event management websites? Also were you aware that WordPress has different event management plugins for event listings, registrations, selling tickets, etc., for seamless online event management?
If not yet, then don't worry. We've got you covered! In this blog, you will come to know more about whether WordPress is the right choice for creating an event listing website. Also, you will discover the best event management plugin.
Let's start by knowing what WordPress is and why we should consider WordPress and no other CMS for creating and managing event listings website.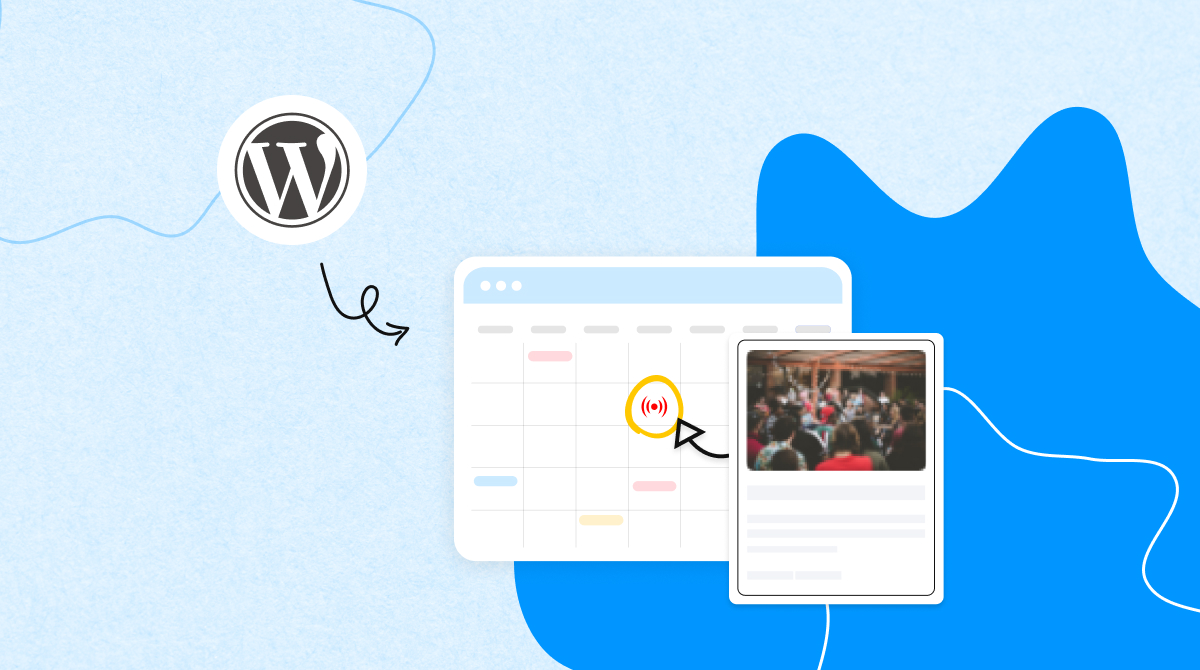 About WordPress
WordPress is a leading CMS (Content Management System) platform that provides a user-friendly interface for website creation and management. It offers a wide range of themes and plugins that enable users to customize websites effortlessly according to their needs. Hence, empowering the users to publish web content, including blogs, websites, mailing lists, media galleries, online stores, membership sites, etc.
We can consider the example of WP Event Manager here, which is a WordPress event management plugin, designed to fulfill all types of event management requirements.
Statistics of websites built on WordPress
According to the 2022 estimation, around 810 million websites are active on WordPress which covers around 43% of the active websites. Moreover, considering its popularity and usage, over 500 sites are created on WordPress every day. Hence, making it the most widely used and fastest growing CMS platform.
Based on the recent studies, the key usage of WordPress include the following:
29.41% of the world's top 10,000 websites are built on WordPress.

Among the top 100K websites of the world, 29.65% are built on WordPress.

28.7% of websites built on WordPress are in the world's top 1M list.
Is it a smart decision to use an event management plugin for WordPress?
Mostly, people think that there is a necessity to know coding for creating a website for their event management businesses.
Is that really so?
No, you might not be aware of the fact that to create an attractive events website you just need the right WordPress events plugin and your work is done. Moreover, businesses of all sizes can use an event management plugin like WP Event Manager to create their websites and manage events effectively.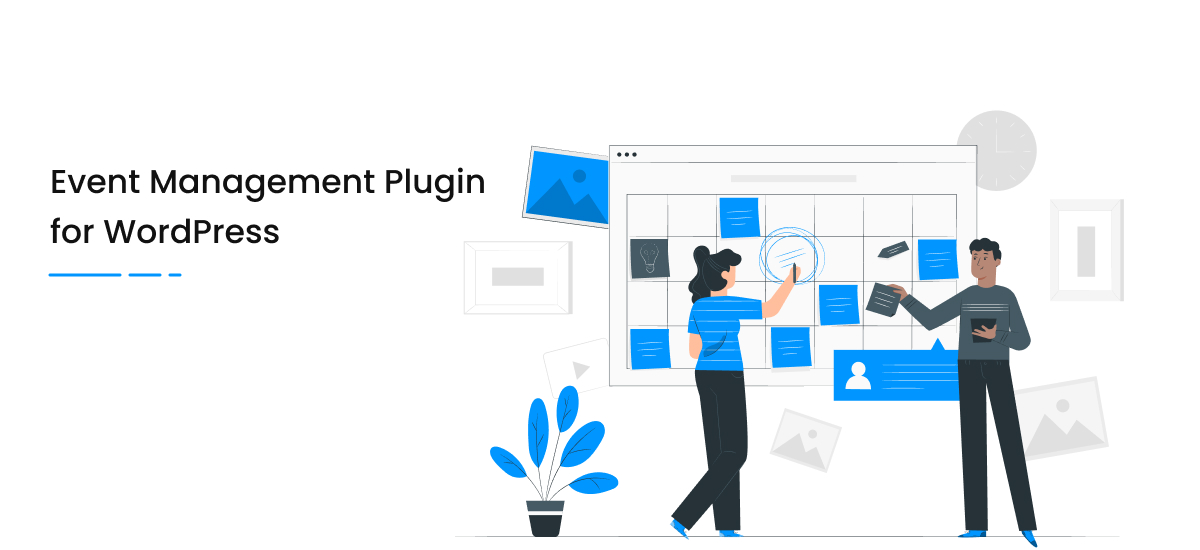 Why use WordPress for event listings website development?
There are numerous options through which one may create online event management websites such as Wix, Joomla, etc. similar to WordPress. However, there are some reasons why business owners opt for WordPress over others. These reasons are:
1. Easy to use
It is easy to learn and use WordPress for creating a website. Here are some features of WordPress loved by beginners or non-technical people:
Themes and plugins installation.

Search and filter option.

User-friendly dashboard.

SEO-optimized.

Shortcodes use.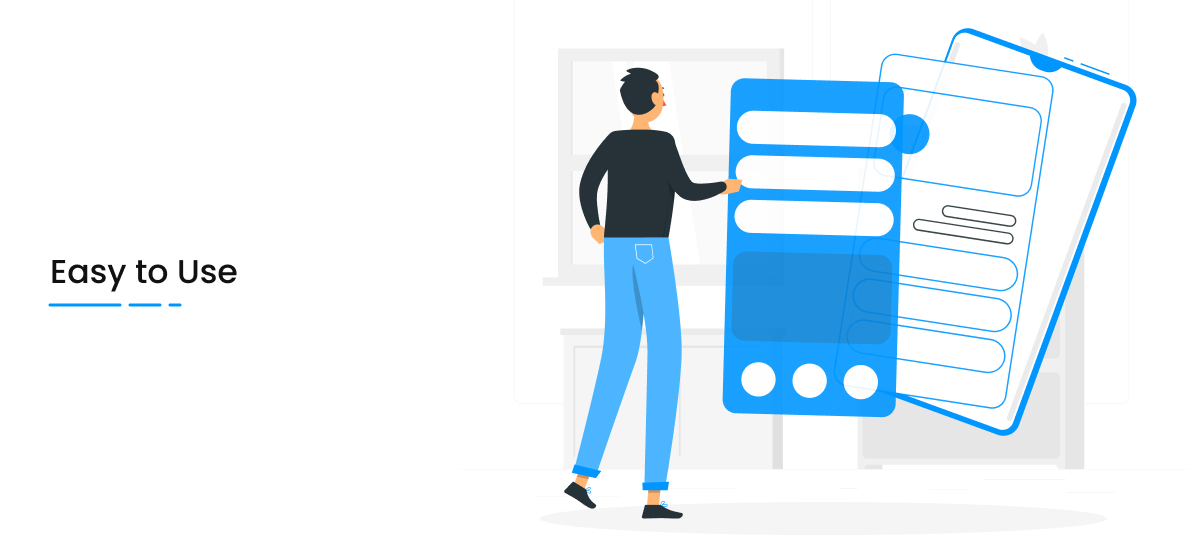 2. SERP support
WordPress is built with a clean and simple coding structure that helps search engines read the website content easily. Besides this, you can add keywords, titles and descriptions to each of your website pages, posts and images for search engine optimization.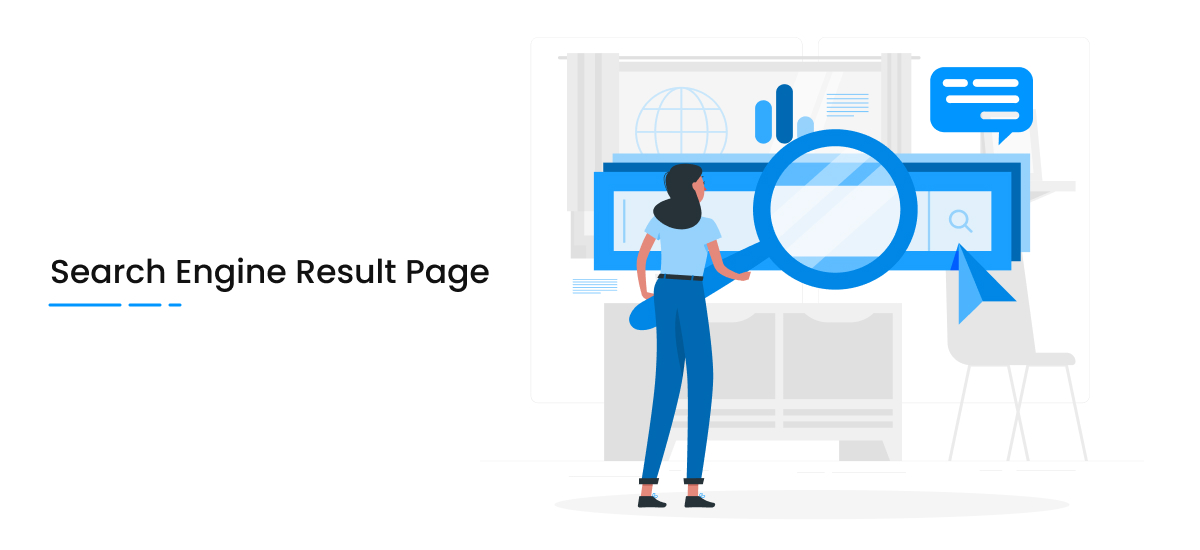 3. Device compatibility
Event management websites created or managed through WordPress are seamlessly accessed on all types of devices. You just have to log in and manage the website.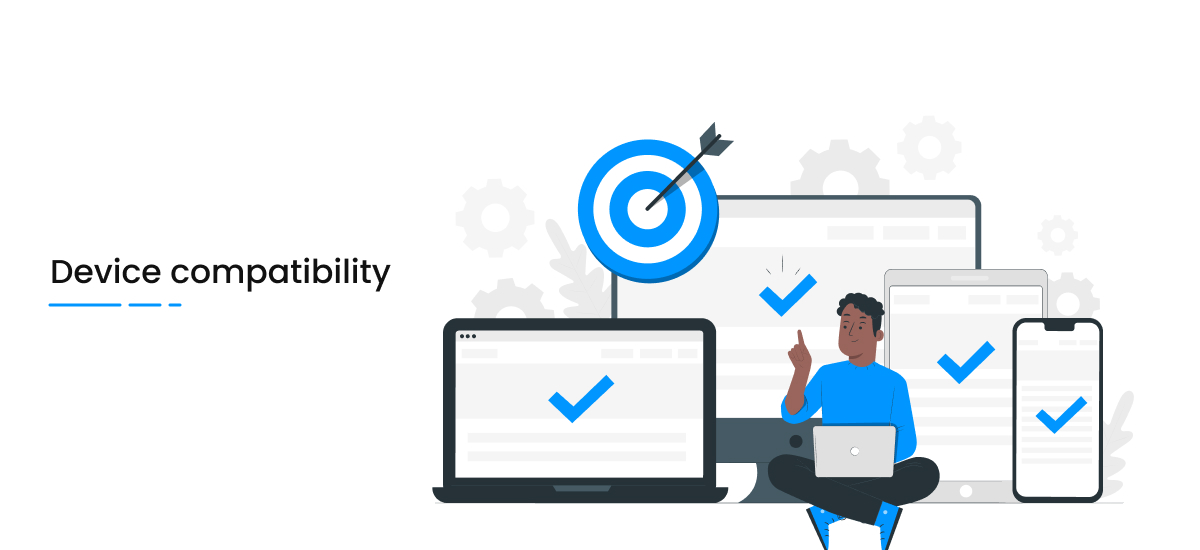 4. Free to use
WordPress is a free platform so you do not need to spend a penny to use the platform for creating your website. However, you need to find and pay for a reliable hosting server for your website. We recommend Kinsta for this purpose.
You can use WordPress plugins to add various event listing features and functionalities to your event listing site.
5. Complete access
The usage of WordPress decreases the dependency on the web developer and the business owner has complete access to manage, revamp or upgrade their website according to their requirements.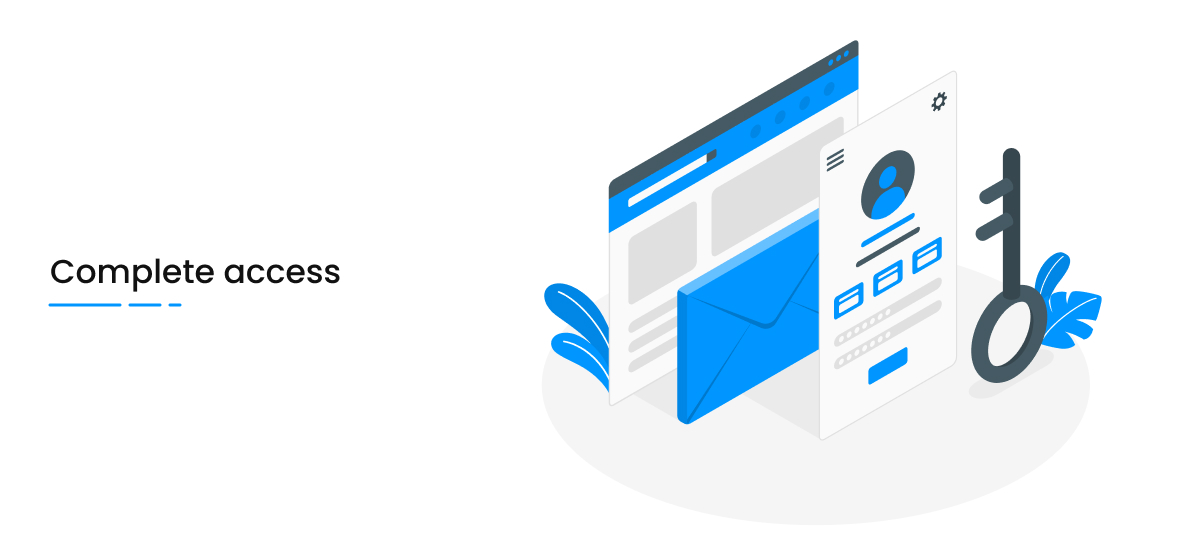 How to make the most use of WordPress for Event Listings?
Apart from creating a website, WordPress can help you manage your events effectively. Schools, NGOs, event planners and other businesses are some organizations that require the conduction of events regularly, and for this, WordPress can be useful.
Also, there are some cases when an organization is required to manage multiple events. Now, manually handling these event listings is very laborious and time consuming. It is considered as the smart choice to rely on WordPress event plugins for the overall management of your events website especially if you are a small or medium size business owner due to the high charges.
So, here WordPress can buy you time and save a lot of money, and eventually you can make a functional WordPress event listing site.
You can also learn the steps to Create Event Listing Website With WordPress Using WP Event Manager.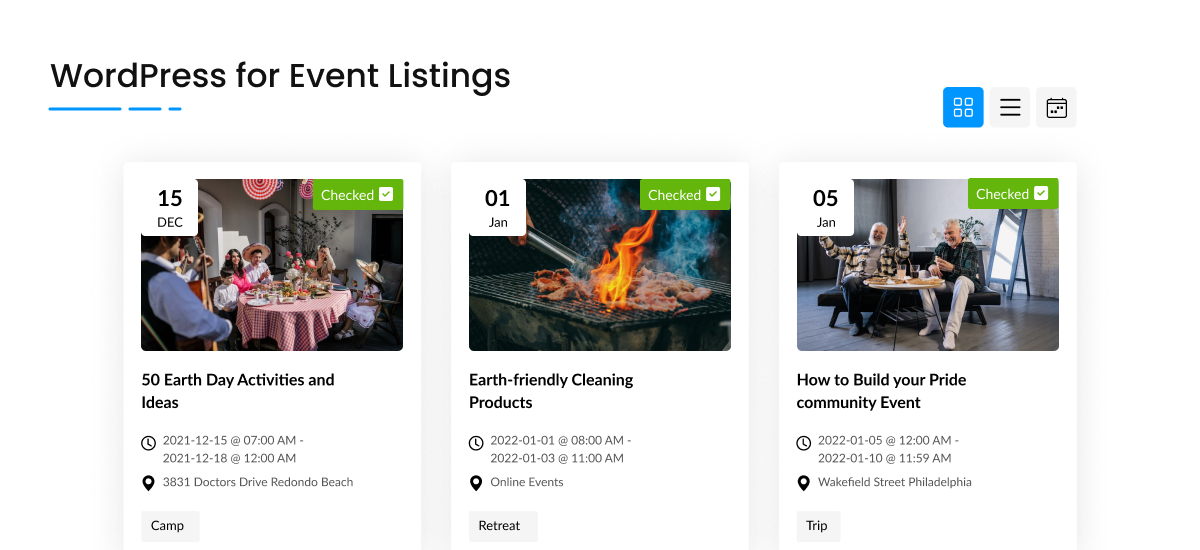 Basic elements of event listing website
Any event listing website must have the following elements to attract and give detailed information about the event, these are:
Registration form.

Event calendar.

User-friendly dashboard.

Ticket booking system.

Schedule.

Speakers.

Attendee management.

Contact details.
Also Read: 8 Things to Include on Your Event Listing Page
Preview your event listings website on WordPress
When using the WordPress Events plugin to create an event listings website, the user gets an option to preview the created website before publishing it. This means anyone and everyone who are using WordPress for event listing can review and proofread their site in terms of:
Content.

Images.

Thumbnails.

Tags.

Shortcodes and all other functionalities.
Once edited and reviewed properly by the website owner/admin, it is ready to publish and go live on the internet.
Which is the best WordPress event management plugin?
Along with an event listings site, a business owner may also require a WordPress calendar, ticket selling, and recurring events plugins.
WP Event Manager has proven its specialty in managing events by providing all the essential plugins an event management website may require. From creating your own website to ticket selling, seamless registration management, updating event list,and more Iit offers all the essential services one needs for event management.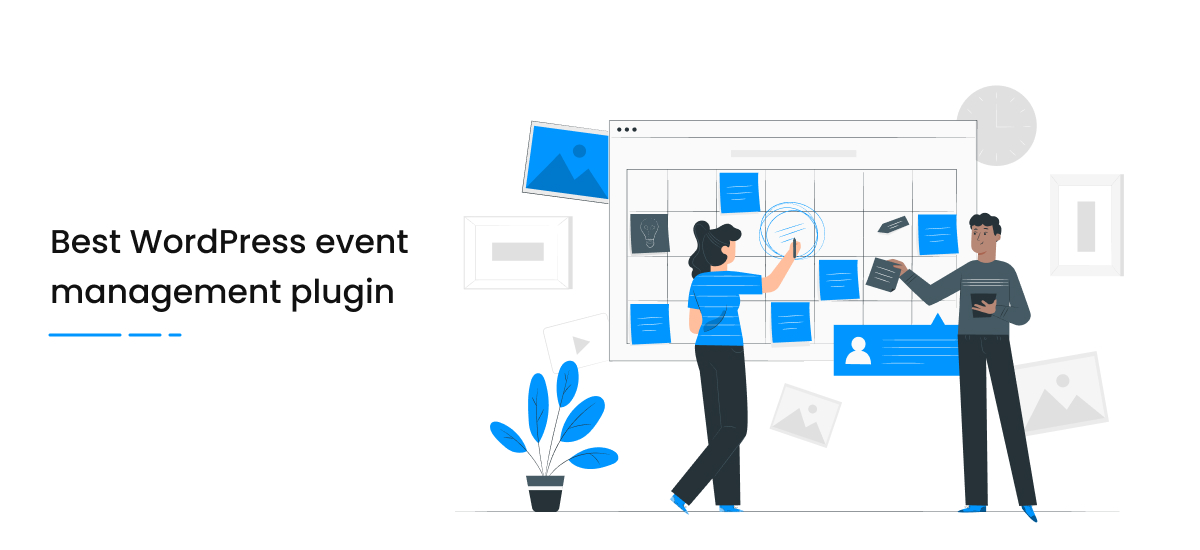 Conclusion
Even though there are multiple options available currently on the internet to create an event listing website. But the difference comes when you select the most reliable alternative among all. WordPress, being the most chosen one itself indicates that the features it provides are unmatched. Moreover, giving the freedom to the website users to customize according to their requirements.