WooCommerce is one of the most sought-after WordPress plugins that is specially designed for eCommerce stores. More than 5 million websites have chosen WooCommerce over others for its irresistible features. It offers everything that it needs to build a full fledged eCommerce site.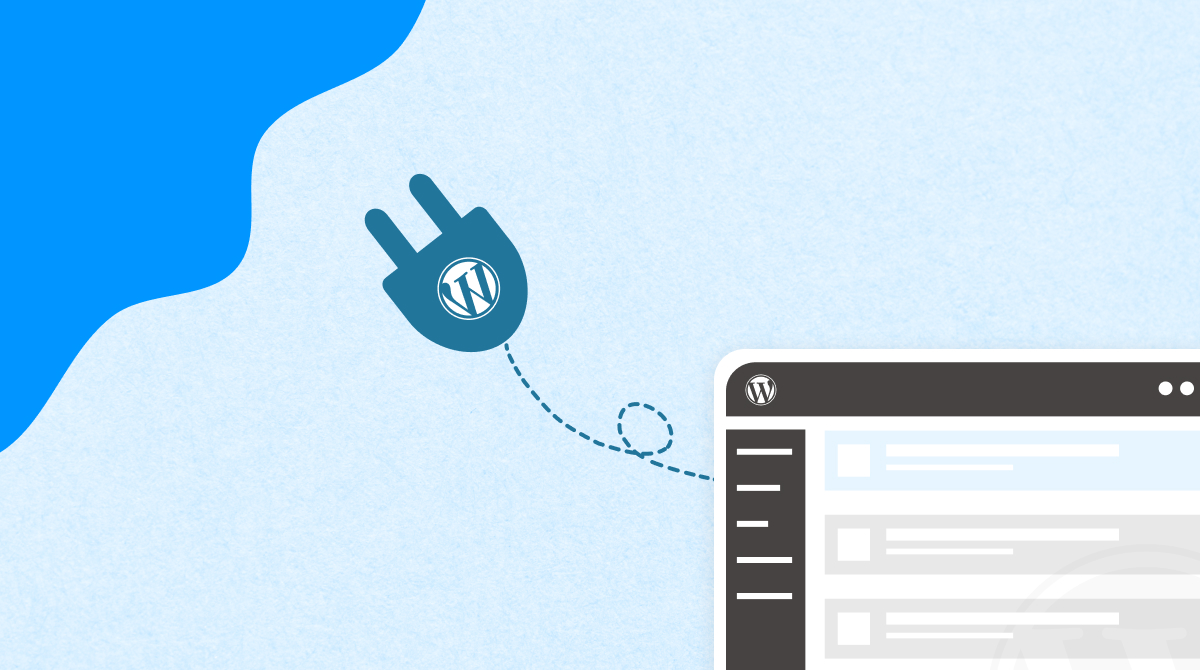 The WooCommerce ecosystem consists of WooCommerce plugins, WooCommerce themes, and WooCommerce hosting. In this article we have handpicked some of the best WooCommerce plugins for our readers that they can use for various purposes. If you are in search of the best WooCommerce plugins for WordPress websites, read the article thoroughly to find the most suitable one for your business. To know more about WooCommerce and its abilities read our previous blog "A complete guide to WooCommerce- everything you need to know."
WooCommerce is backed by a huge community that offers support for all types of queries of designers and developers. When it comes to WordPress plugins for eCommerce websites, WooCommerce tops the list.
What do WooCommerce plugins do?
WooCommerce plugins simplify the process of managing and creating a dedicated WordPress eCommerce website. They are highly flexible and they come with some features like secure payments, tax and  inventory and management, shipping integration etc that are essential for an ecommerce website.
An eCommerce website faces multiple challenges that include improving conversion rates, marketing and communication opportunities and more. WooCommerce plugins help eCommerce website owners overcome these challenges by enhancing their customer experience and increasing conversion rates.
10 Best WooCommerce plugins for WordPress websites
There are a lot of options when it comes to choosing a WooCommerce plugin. However, we would suggest you to choose the one that can fulfill your unique business requirements. Keep in mind that you must never overburden your website with too many plugins as that may affect your website performance and customer experience.
Let's explore 10 best WooCommerce plugins for WordPress.
1. Sell Tickets Plugin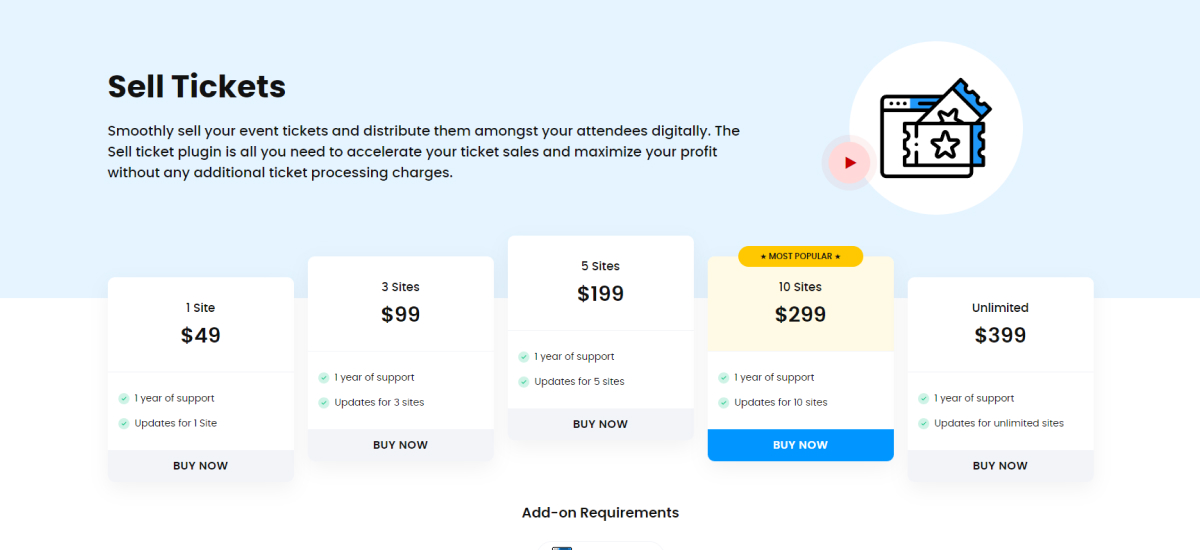 The Sell tickets plugin is one of the premium plugins of WP Event Manager. The WooCommerce based WordPress plugin is designed to make the event ticket selling process easy for event organizers. When organizers sell tickets for their events with this plugin, they sell the tickets as WooCommerce products.
Key features of the Sell Tickets plugin include:
It supports all the payment gateways that WooCommerce supports. 

It ensures payment security. 

Lets users sell tickets with WooCommerce integration. 

Three types of event tickets can be sold with the Sell Tickets plugin that include Paid, Donation and Free. 

Attendees receive the event tickets in PDF forms that they can print as per their requirements. 

Organizers get a detailed report of their ticket sales including the number of tickets sold along with their ticket types. 

Each event ticket comes with a QR code that can be used during the event check-in to enter in the event.
To know more about its other features, discover the plugin now.
Pricing:
All the premium plugins of WP Event Manager are available at a flexible price range which means you can purchase the Sell Tickets add-on in bundles or separately. The plugin price starts from $49 for a single site. Know more about the bundles and their price range here.
2. WooCommerce Paid Listing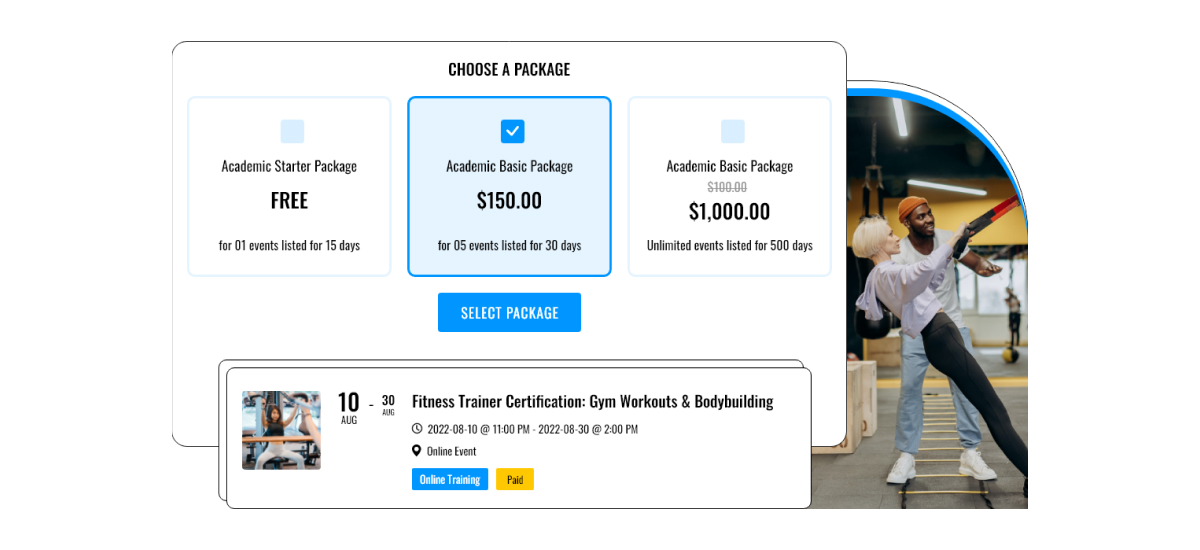 This is another premium plugin that WP Event Manager offers. The WooCommerce paid listing plugins let website owners offer subscription packages to the event organizers for displaying their events on their websites.
Key features of the plugin include the following:
It offers multiple package options to the website owners.

Gives site owners the scope to increase their revenues by offering multiple events in a single package. 

Payment security.

Multiple payment gateways. 

It provides website admins the right to set a limit for the number of events to be included in a package.
Pricing:
The plugin is available individually and in bundles for their customers. The price starts from $49 for a single site. Know more about the bundles and their price range here.
3. OptinMonster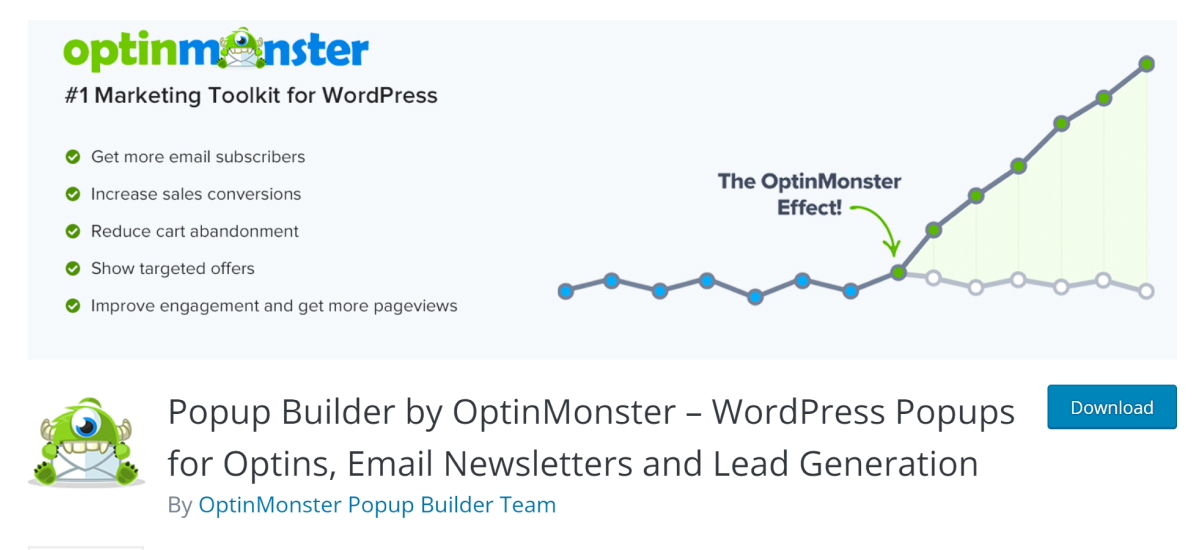 The next in our list is OptinMonster which is another demanding WooCommerce based WordPress plugin for eCommerce stores.
The plugin mainly helps increase conversion rates, lead generation and optimization that magically transforms your WordPress website visitors into your loyal customers or subscribers.
Key features of the plugin includes the following:
It offers multiple customization options for your eCommerce website requirements to help you decrease cart abandonment rate, increase email list, improve sales etc. 

It comes with an exclusive Campaign editor feature that enables users to create highly converting promotions. 

Campaign designs can easily be edited with the Drag and Drop blocks options.  

Users do not need to be a coding expert to use the plugin. 

It also offers the facility to preview campaigns before publishing in all typers of devices. 

One of the most powerful features of the plugin is that it allows you to create target campaigns for audiences that fulfill particular criteria like the time duration till which they stayed on your website, the device they used etc.
Pricing:
The cost of OptinMonster starts from $9 per month.
4. All in One SEO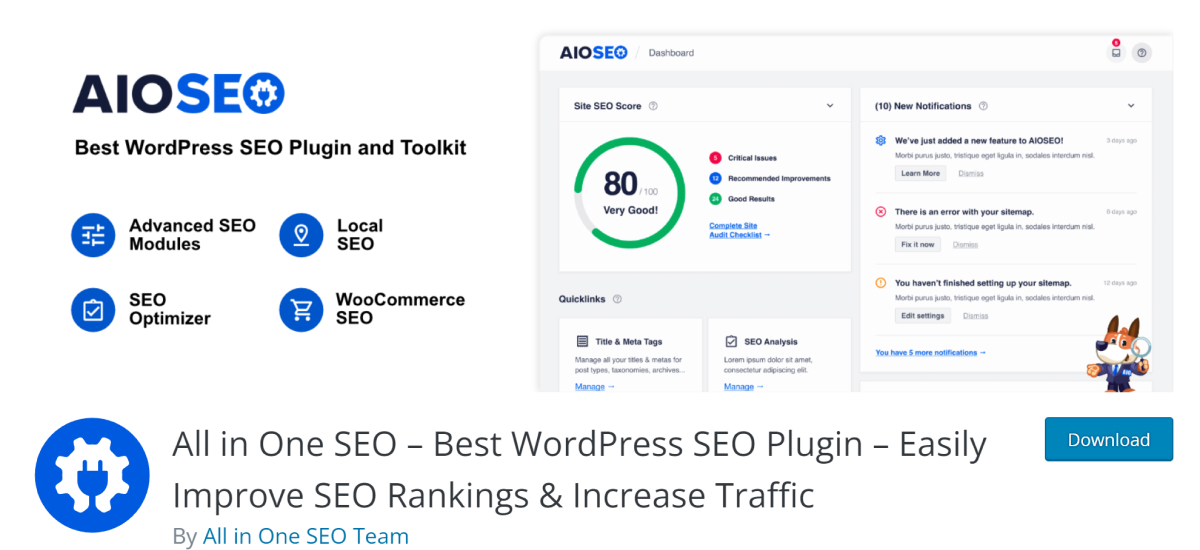 The next in our list is the All in one SEO plugin that lets users ensure that their ecommerce store can easily be found by their clients when they search for it. It offers an easy WooCommerce integration that is only a matter of a few clicks.
Key features of All in one SEO:
It offers all the facilities that are required to improve your website's on page SEO. 

It helps you with appropriate SEO titles, keywords, meta descriptions and more. 

Social media optimization is also done by the plugin. 

It links your WordPress site with Google Search Console.

The people behind the plugin constantly work on adding new and advanced features to it so that it could upgrade your SEP rankings. Such features include, TrueSEO score, review schema, headline analyzer and more. 

The internal link assistant feature is one of the most unique features of the plugin that  automates the internal linking system to improve your website SEO.
Pricing:
The plugin has both free and paid versions. The paid version unlocks various powerful features like local SEO, WooCommerce SEO and more. The cost of the premium version starts from $49.60 per year.
5. Direct Checkout for WooCommerce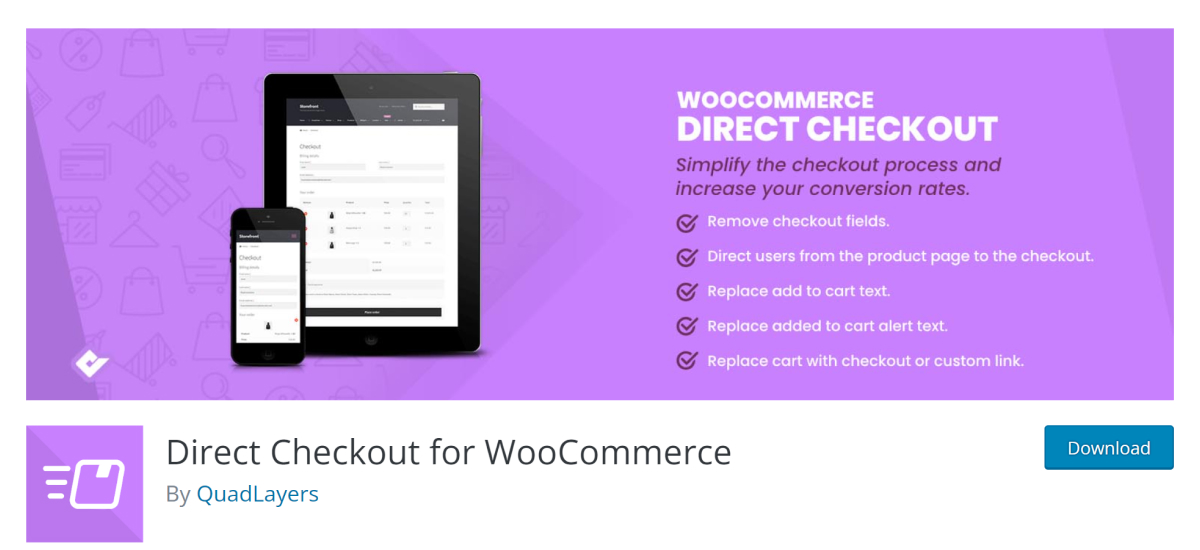 As the name suggests, the plugin is designed to make the checkout process easy for users. It attaches an "add to cart" button to each product and directs buyers to the WooCommerce checkout process. It helps buyers skip long and complicated check out processes.
Key features of the plugin includes the following:
Lets buyers avoid complicated check out process.

It offers an ajax-based add to cart option that lets users purchase different types of products including single, grouped, variable and virtual products. 

A convenient checkout process means better user experience which ultimately leads to increased sales. 

Highly reduces cart abandonment.
Pricing:
The plugin is available both in free and paid versions. The paid version starts from $19.
6. WooCommerce Stripe Payment Gateway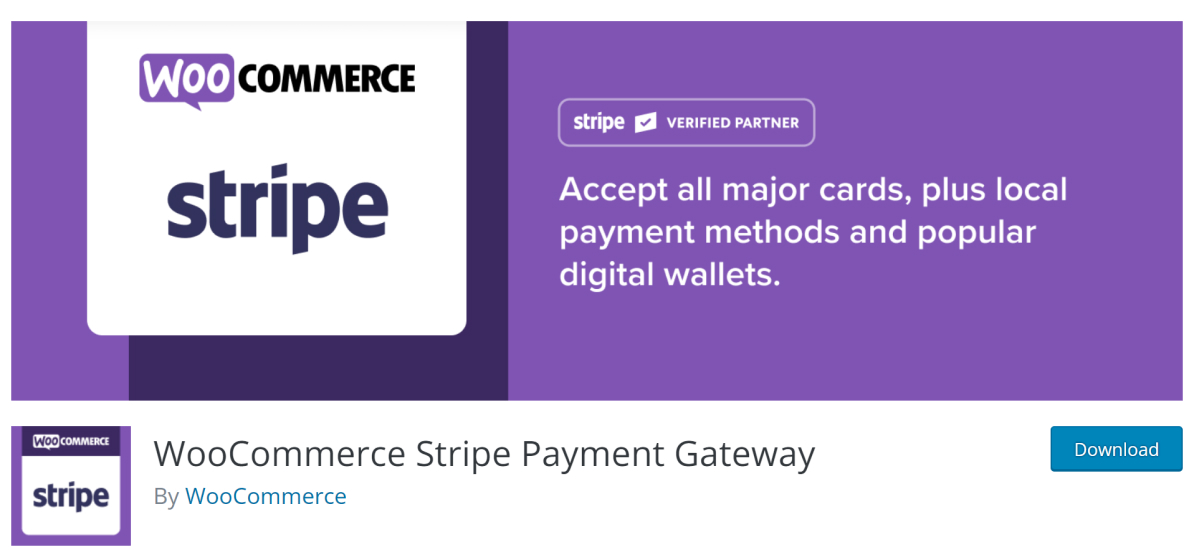 The plugin adds a fast and secure payment gateway to WordPress eCommerce websites. With this plugin users can empower their eCommerce websites with various payment gateways like American Express, Discover, MasterCard, JCB and more.
Key features of the plugin include the following:
The plugin allows buyers to pay for their products directly through Microsoft pay, Apple Pay and Google pay through their preferred devices. 

On the other hand, sellers accept payments that go directly into their store with the Stripe Payment Gateway APIs. 

It never puts a burden on users with any type of additional costs.

It also makes it easy for customers to pay with their payment information that is linked to their Apple id.
Pricing:
The plugin is generally free to install. However both WooCommerce and Stripe carry different transaction fees for each payment initiated.
7. WP Forms
WP Forms is a WooCommerce based plugin that helps you improve your site's user experience.
The contact form plugin is suitable for all types of WordPress sites that also include WooCommerce stores.
Key features of the plugin include the following:
It helps users create custom contact forms.

The plugin comes with more than thousand types of built-in templates that you can use to build your own contact forms. 

It offers a live preview of the form you create with the plugin. 

It is a drag and drop page builder that enables you to make changes to the form you have created without any coding knowledge. 

Users also get a big list of form styles to enhance the look of your contact form. 

It provides the option to change various elements of your form including colors and more.
Pricing:
WP Forms bundles start from $49.
8. WooCommerce Subscriptions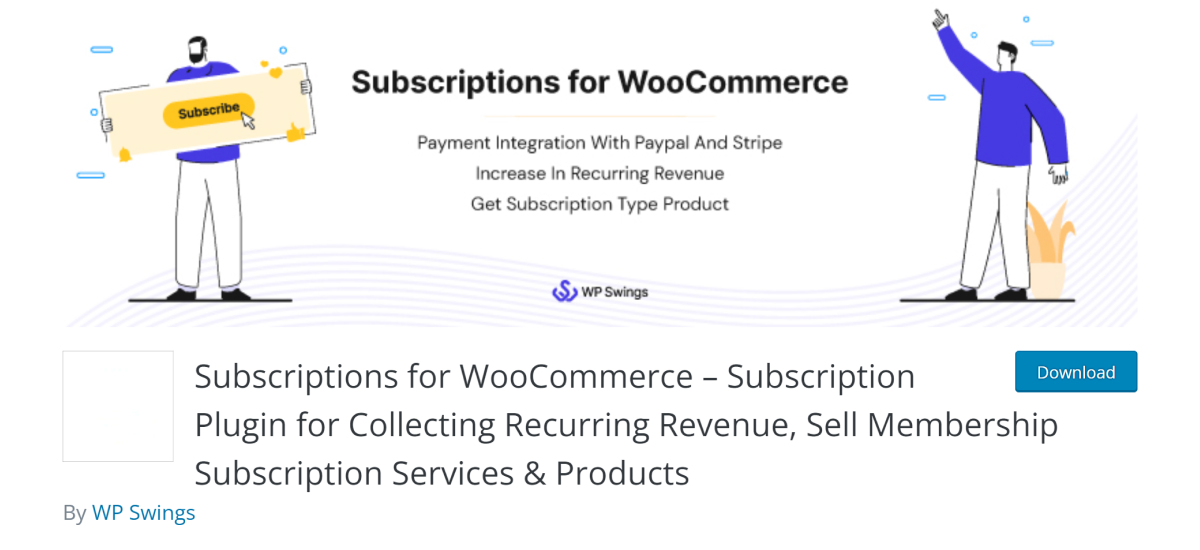 If you are searching for a WooCommerce based plugin to increase your revenue then this plugin can be a smart pick for you. With this plugin, your customers could subscribe to the products or services you offer and make payments weekly, monthly or yearly as per convenience.
Key features of the plugin include the following:
Helps maintain a consistent flow of revenue to your WordPress site. 

Lets you create and handle WooCommerce products through recurring payments. 

Easily integrates with more than 25 payment gateways.

Automatic rebilling is possible with WooCommerce subscriptions in case there is a failed subscription payment. 

Subscribers also get the exclusive right to handle their own subscriptions without any support.
Pricing:
The price of the WooCommerce subscriptions plugin starts from $199 per year.
9. YITH WooCommerce Wishlist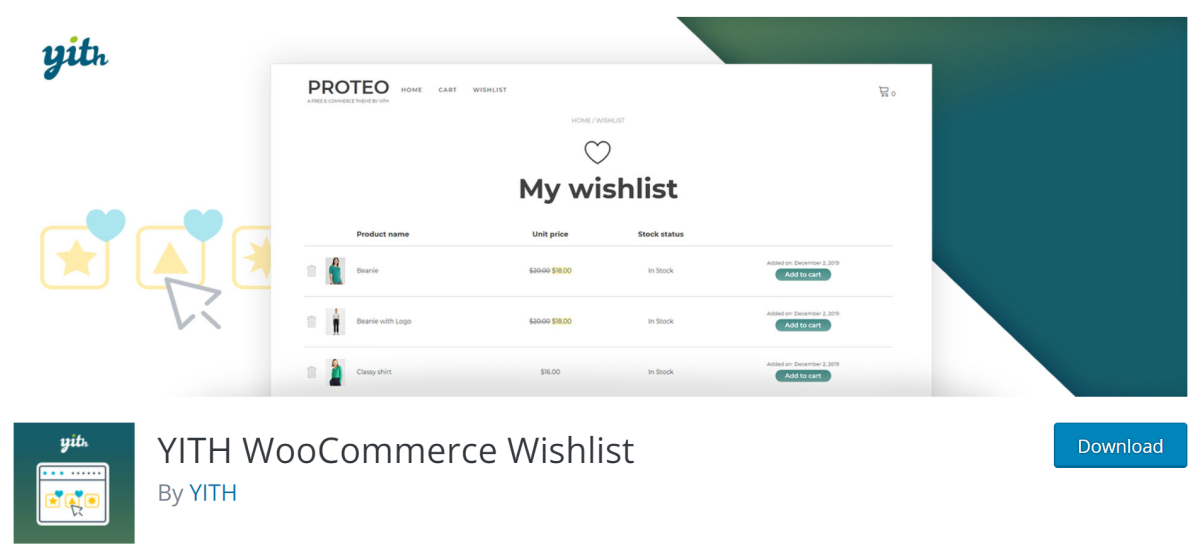 With the YITH WooCommerce wishlist plugin, your customers can add the products of their choices from your e-store to their wishlist and share the list with their friends. They can also make a list with their preferred products that they want to purchase from your store later. This also helps you understand the tastes and preferences of your customers so that you can offer them those things to convince them to complete the checkout process.
Key features of the plugin include the following:
It gives your customers the scope to save and track prices of the products they like in your store. 

Try to understand the taste of your customers by keeping an eye on the products that they keep in the wishlist. 

It also encourages people to share their wishlist products to their circle that ultimately boost your brand exposure.

As a user you can improve your conversion rate by offering additional discounts to the cart products or using promotional emails etc.
Pricing:
The cost of the paid version of YITH WooCommerce Wishlist starts from $94.99 per year.
10. WooCommerce Order Tracker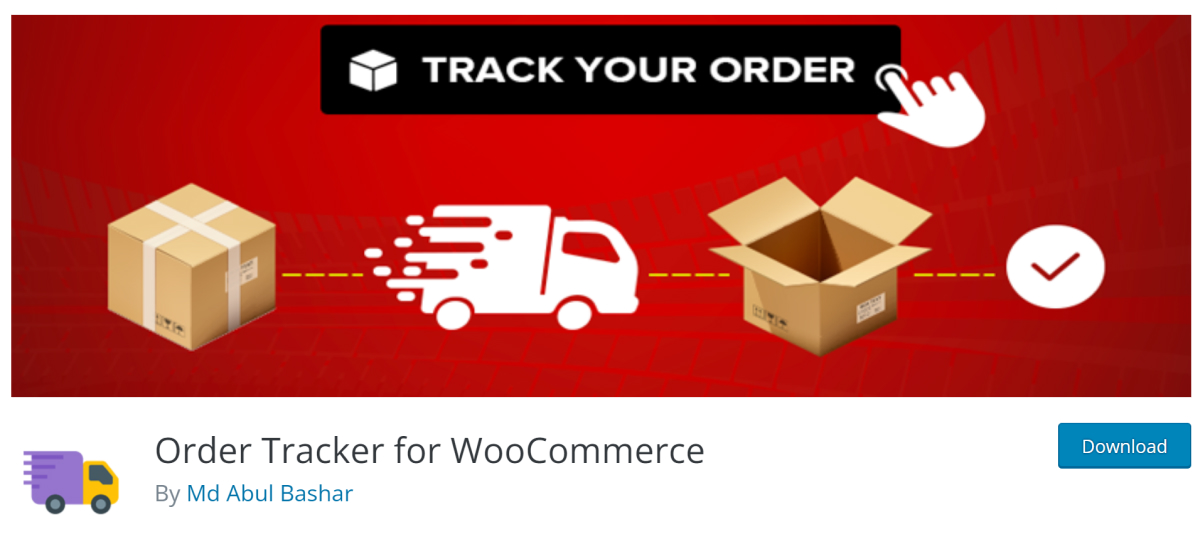 The WooCommerce orders plugins work on the shipping part of your eCommerce store. Shipping is one of the crucial areas of online shipping for physical products and sometimes your customer's purchasing decision depends on the way you ship your products. The plugin makes order tracking easy for your customers through various shipping partners like Canada Post, FedEx and USPS.
Key features of the plugin include the following:
Impresses your customers with a smooth shipping and order tracking experience. 

Offers the facility to add custom order status to update buyers constantly about their order. 

Improves user experience.
Pricing:
You can purchase the WooCommerce Order plugin at $29.
What is the best WooCommerce plugin for WordPress websites?
All of the above mentioned plugins are powerful and designed with unique features to fulfill specific requirements. However, if you ask What is the best WooCommerce plugin for WordPress websites from the list we would recommend Sell Tickets and WooCommerce paid listing plugin. Both the plugins are rich in features and designed with a simple coding structure. These plugins increase your revenue and help monetize your WordPress sites.
Is WooCommerce free?
Yes, WooCommerce is an absolutely free WordPress plugin but you need to spend on other things of your WordPress site including its domain name, SSL certificate, design, plugins etc.
Do wordpress plugins work with WooCommerce?
WooCommerce is a WordPress based eCommerce plugin that easily works with other WordPress plugins. Both the platforms are free but users need to pay for running a full fledged WordPress eCommerce site.
Wrapping up
We hope that the above mentioned list of WooCommerce plugins will help you select the best option for your business. Whether you are looking for a WooCommerce plugin for your eCommerce website or you just want to monetize your WordPress site, these plugins can be very helpful.