Sell Tickets on Facebook
Sell Tickets on Facebook is a great way to promote your events. You can create your event page on Facebook and sell your tickets right there. Follow the simple steps to sell the tickets of your event through Facebook. This helps you make it easy for your Facebook audience to buy the tickets.
Here we are going to show you how you can add your event listing to the facebook using WP Event Manager and Embeddable Event Widget .
Open your facebook page and login. Now search for the third party apps for HTML iframes. Use the search bar and enter "Static HTML: iframe tabs". Open the app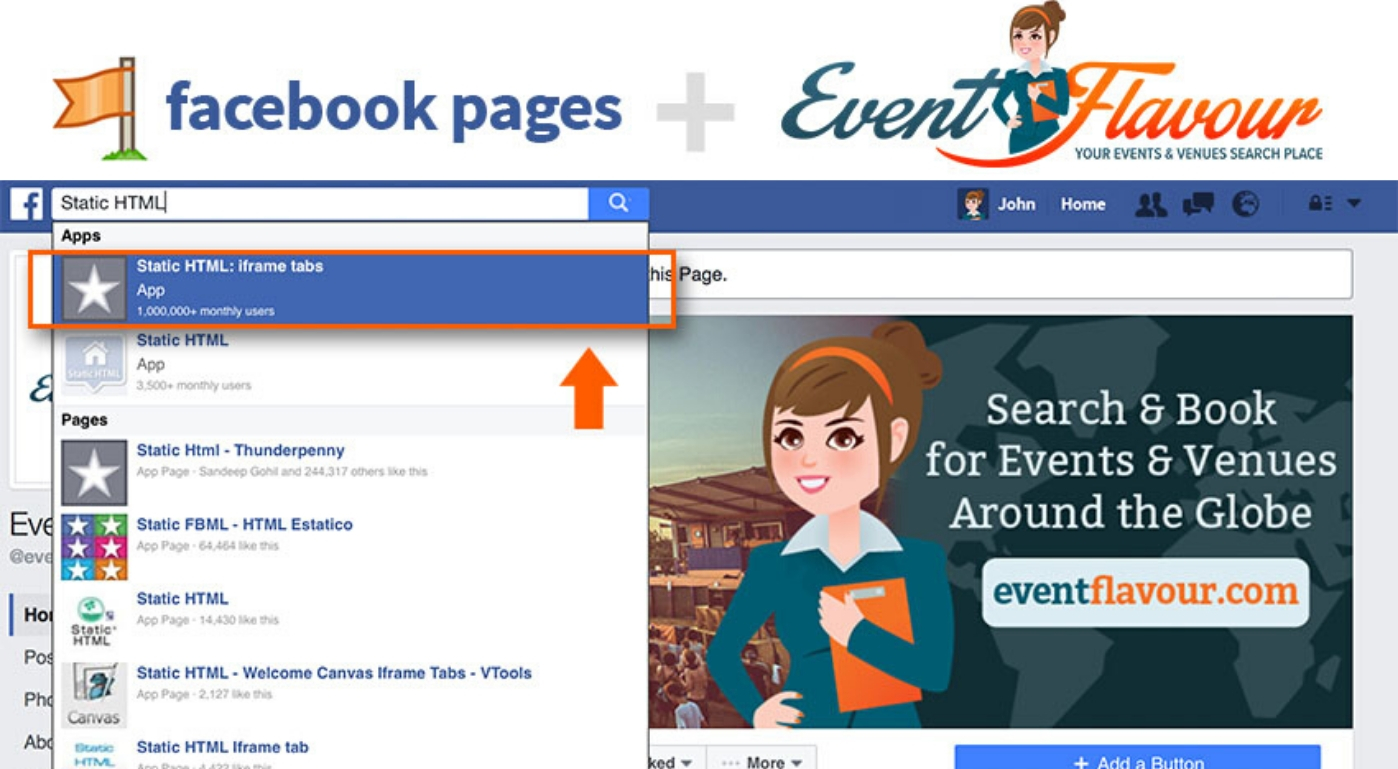 Click on the result and the page will be opened. Now find and press the "Add static HTML to your page" option. It will ask you to select the Facebook page to which you want to display the event. So select the page and complete the step.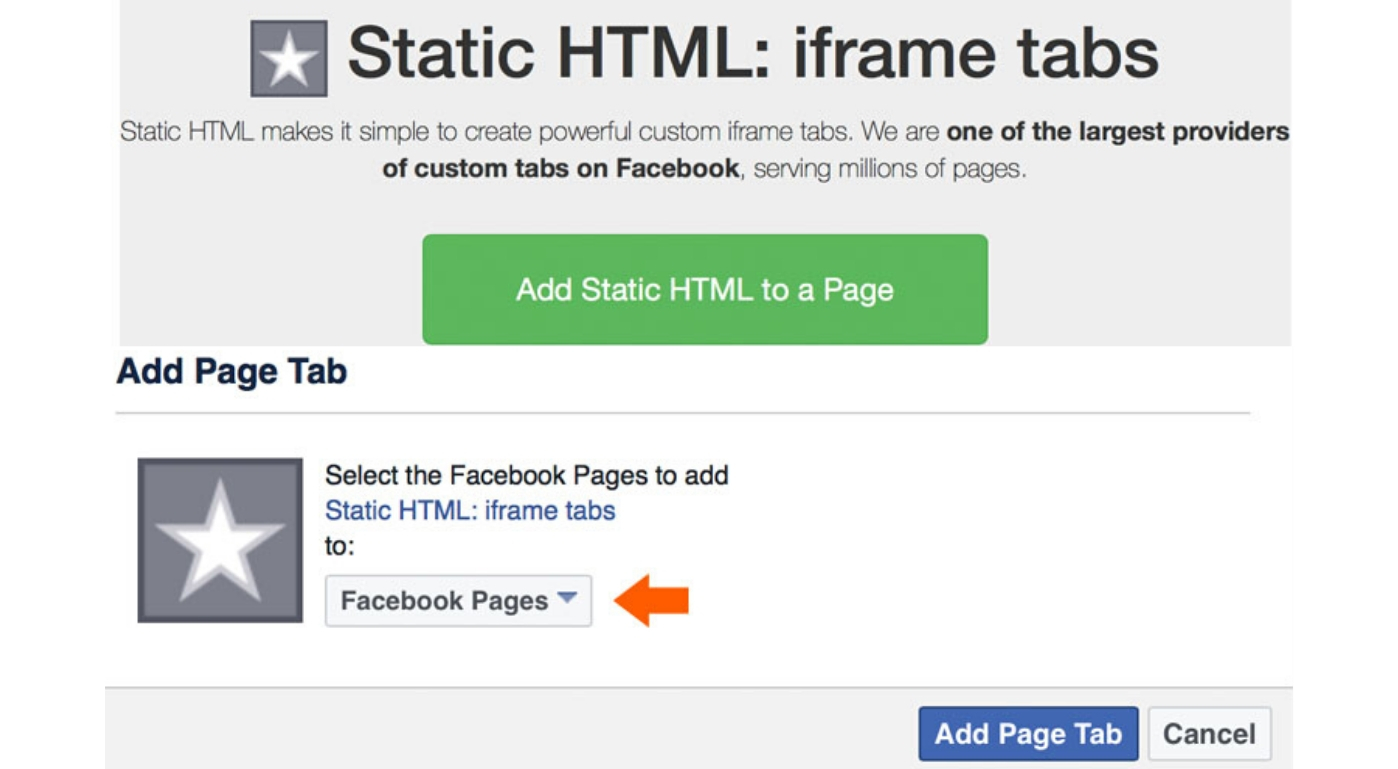 On completing this step you will be taken to a new page. This is going to be your event page. Now you can set this page up as per your requirements. Click the "Set up tab" button.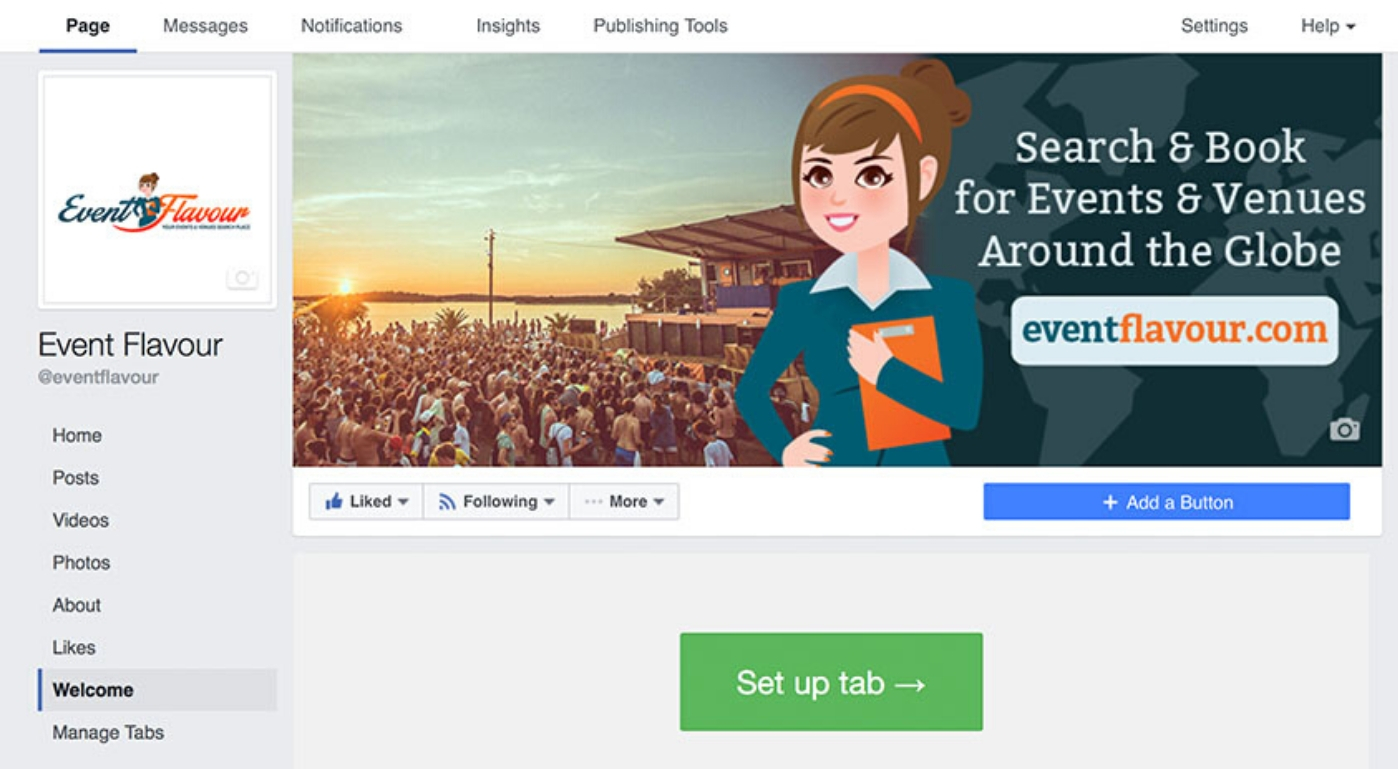 This button will temporarily navigate you to a third party app page. Here you need clear the content at "index.html" tab.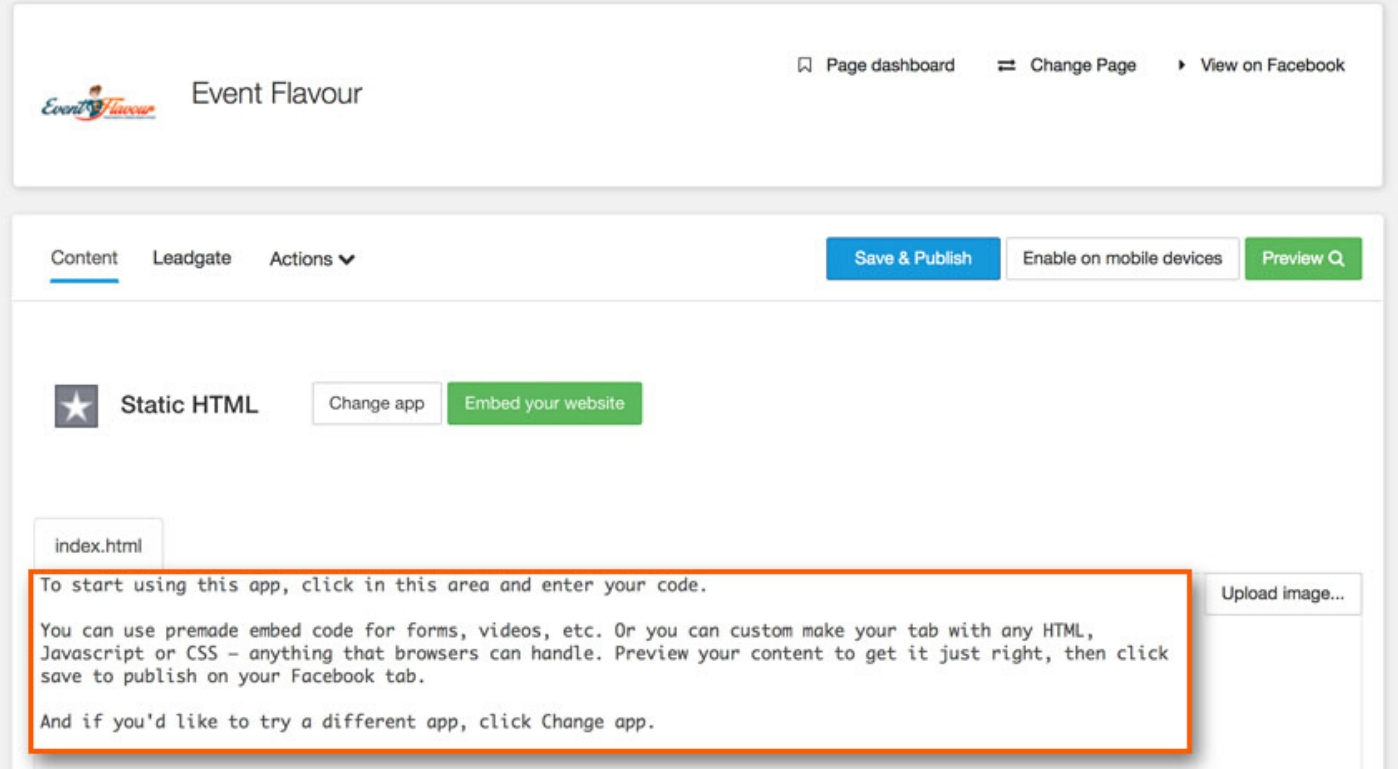 The next thing you'll need to do is to open a new tab/window and navigate to the event flavor website. Login to your account and find the embeddable event widget option. Open it.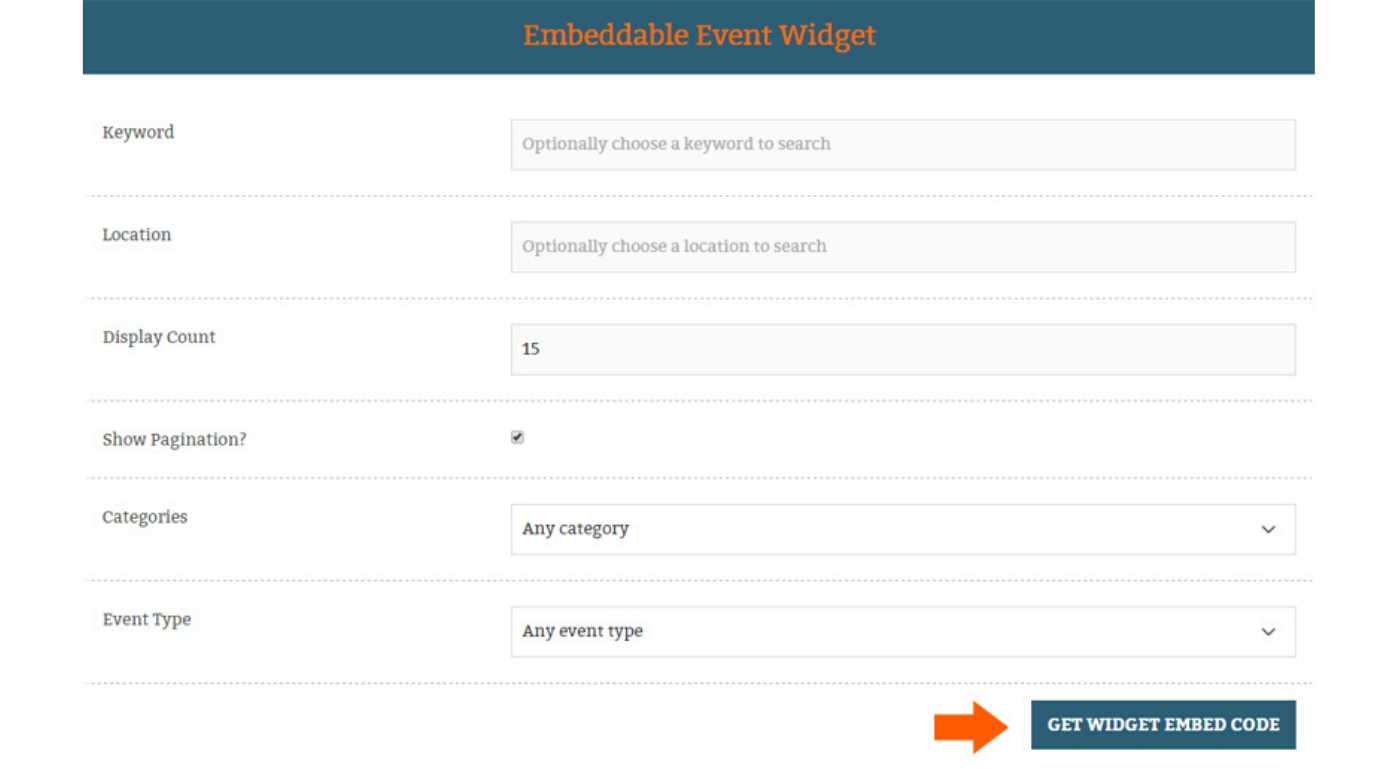 Now go back to your previous setting page for the app. Now paste the code at "index.html" section. Under the actions menu, choose to edit the name and image. Set the name and image (You will need to "Login to Facebook" again before you can do this). Proceed to the next step.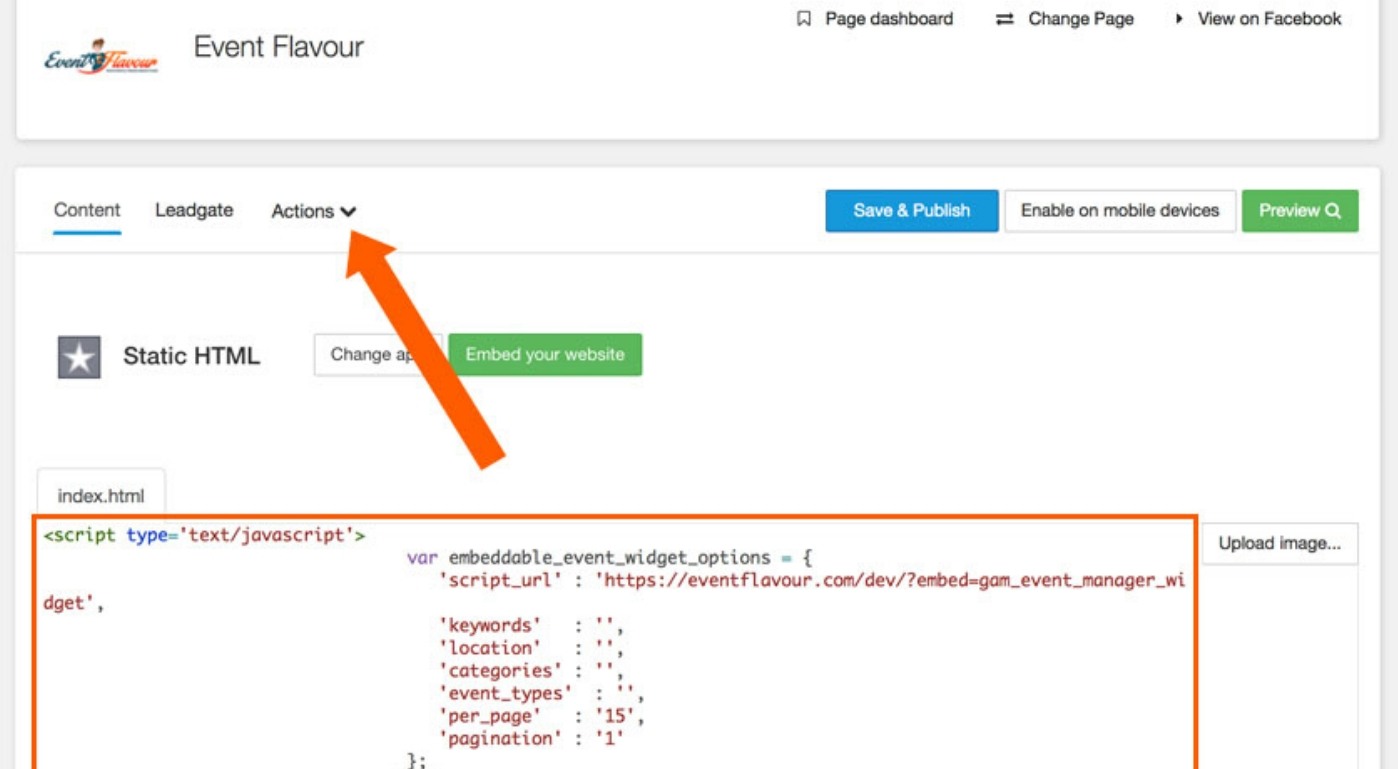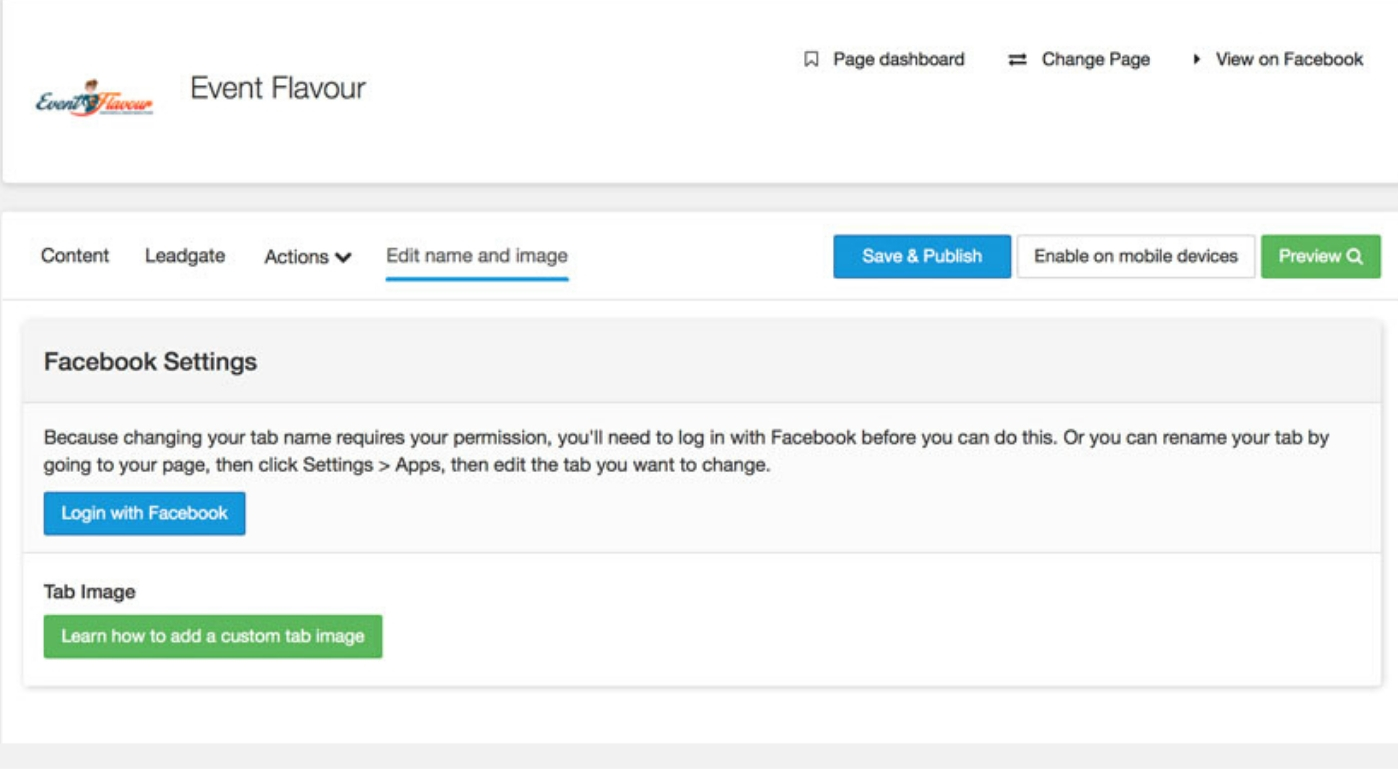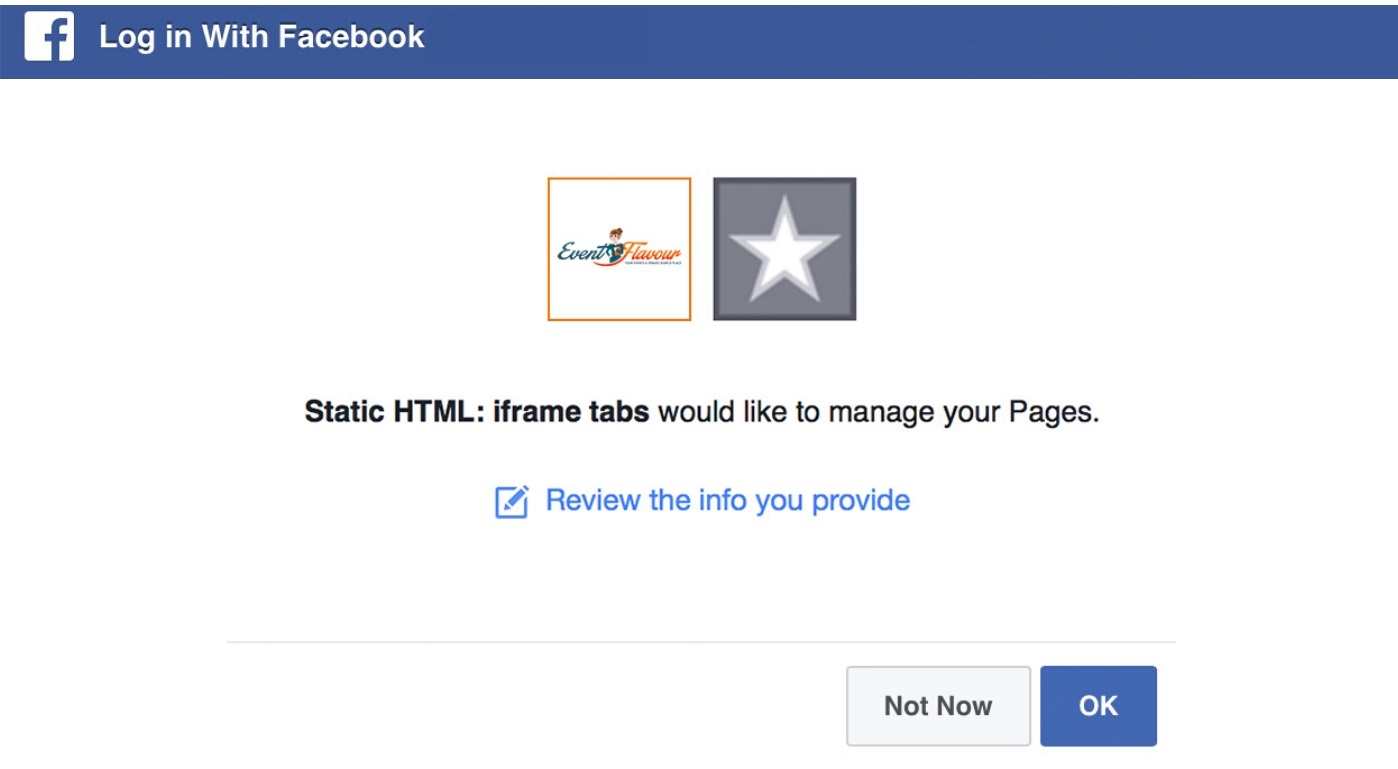 This will display a pop-up that will ask your permission to associate your event to your Facebook page. After successfully editing the event name and image, you can press the "save & publish" button. This will publish your event on Facebook.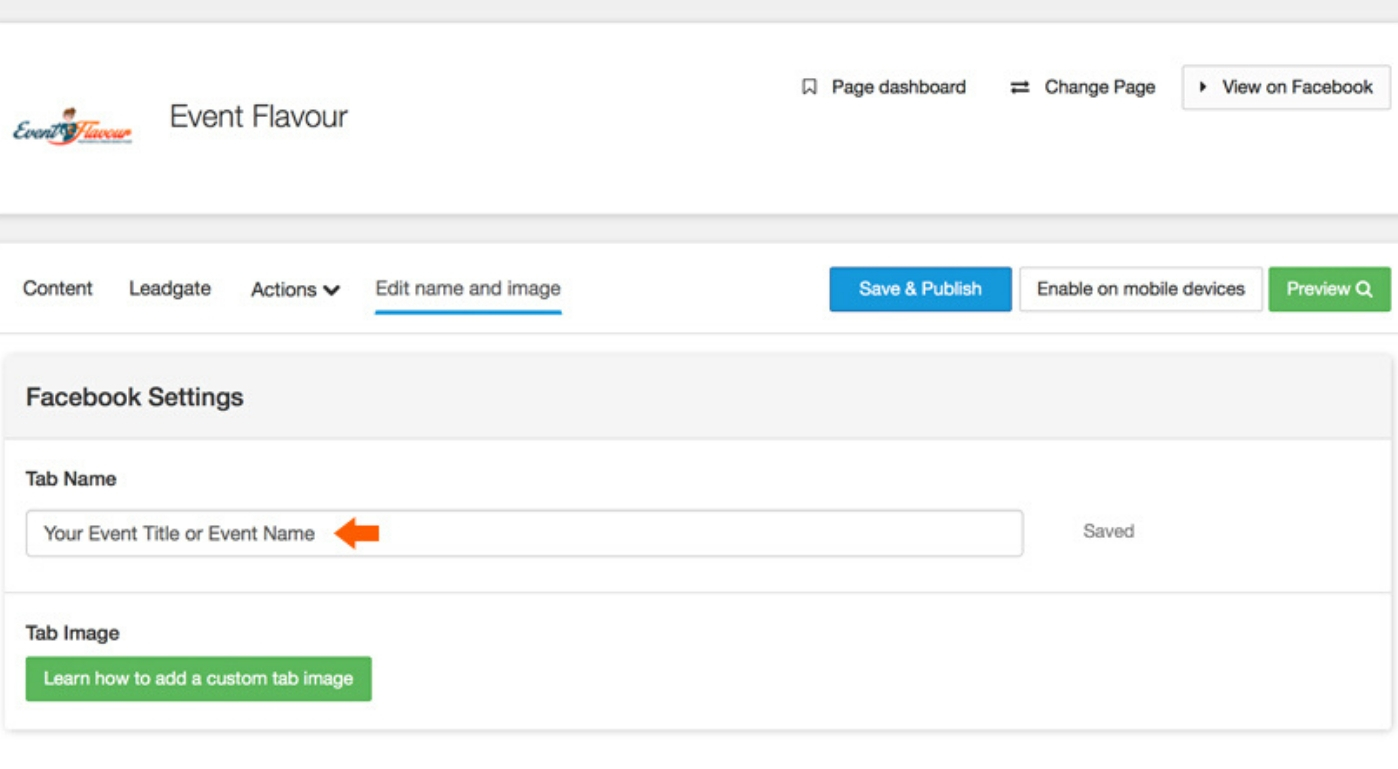 Pressing the "View on Facebook" page will open the Facebook page for your event. You can create reorder the tabs. You can even modify the call to action button and change the link there.