WP Event Manager

June 5, 2020

1154

0
Restaurant reservation software
Eventflavour is a ticket selling portal that you can use for a surprising purpose. This simple, flexible and easy to use platform that you can even use for a restaurant reservation software. Promote your restaurant and services This simple system can help you publicize your restaurant and sell tickets for it. And we bet, doing this was never easier. Eventflavour provides you a straightforward way to win customers for your restaurant and gain more profits.
Create events for your restaurants and sell tickets
Display the prominent features, address and images
Let the interested visitors reach you through the contact organizer form
Accept the payments for your tickets through our secure payment processing feature
Enable Social sharing
Send emails, invitations and use the promotional tools
Enable coupons and vouchers
Using Eventflavour for your restaurant has these advantages
Convey your messages and new offers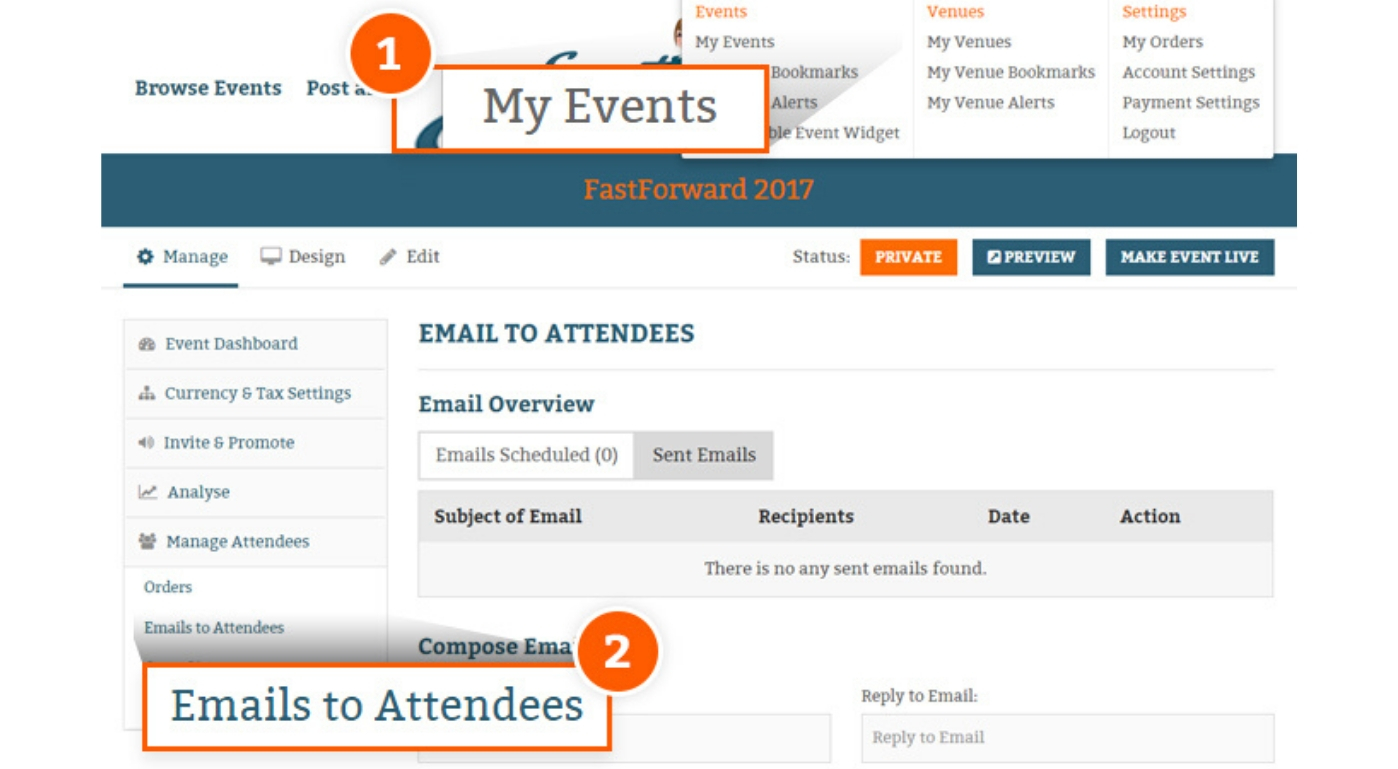 With this events portal service, you can easily send emails to the attendees. The emails can be sent directly or you can even schedule them to be sent later. This is a great way to keep them updated with the current happening, new services and offers of your restaurant.
Sell tickets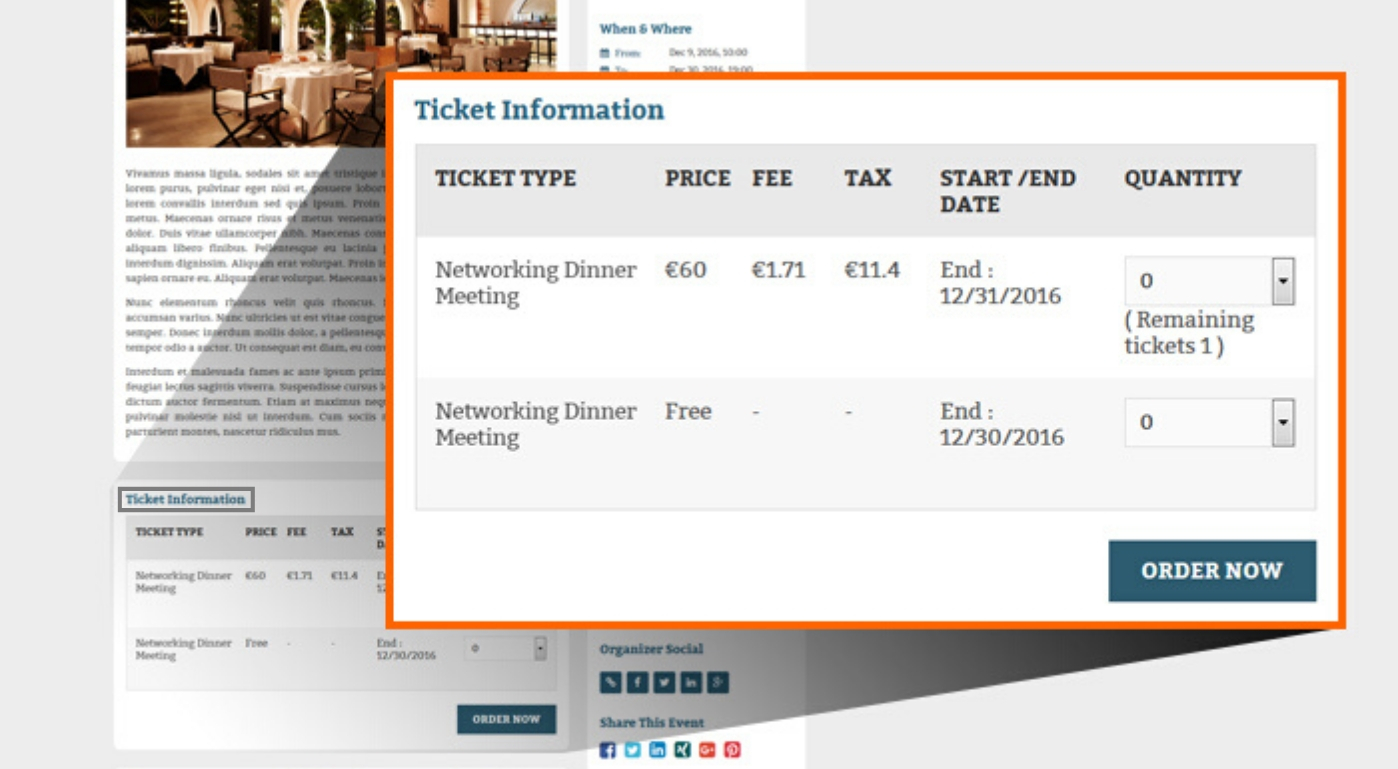 Create special offers and sell tickets through eventflavour. Let the visitors know about your restaurant through the event. Use our events listing page to display the features and facilities of your restaurant. Allow the visitors to buy ticket online and get paid for them with the payment facilities offered by our platform.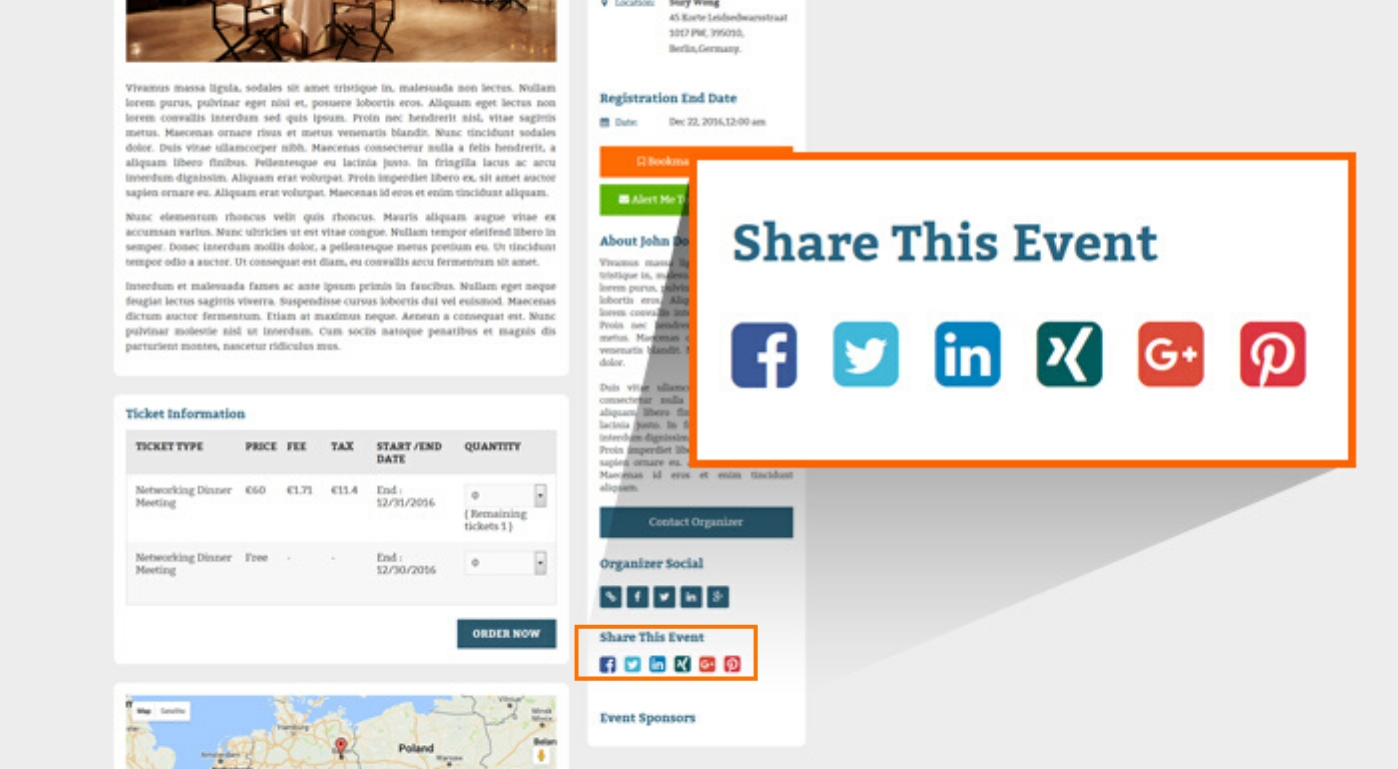 At event flavor we believe that Social media is a platform through which you can promote fastest. So, we allow selling through Facebook. Your event will have a unique page on Facebook and you will be able to sell tickets on Facebook. Secondly, Your event visitors will also be allowed to share your event page on their social network.
Describe your restaurant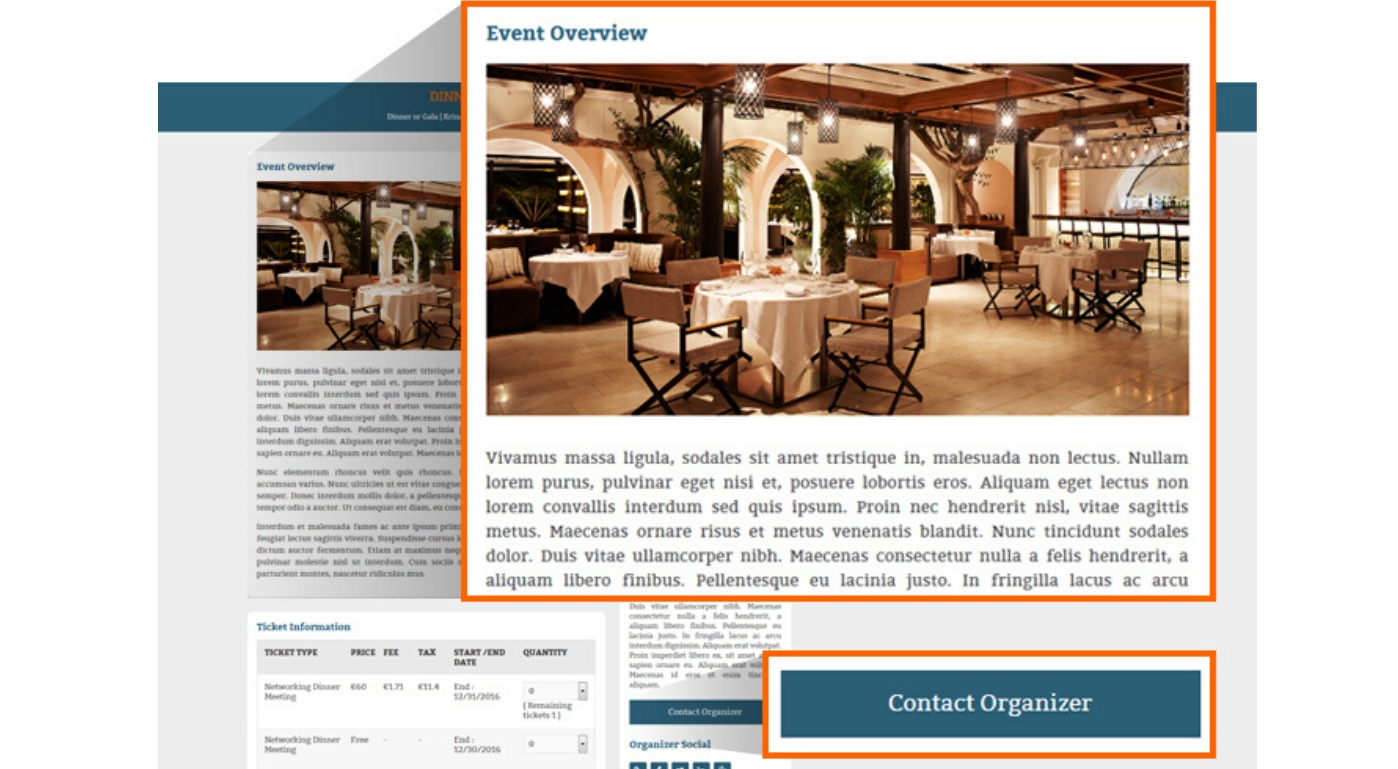 Through our eventflavour event listing page, you can smartly display all the features and provisions of your restaurant. Add abundant images and proper address. The interested visitors will be able to contact you through the contact organizer form.
We'll help you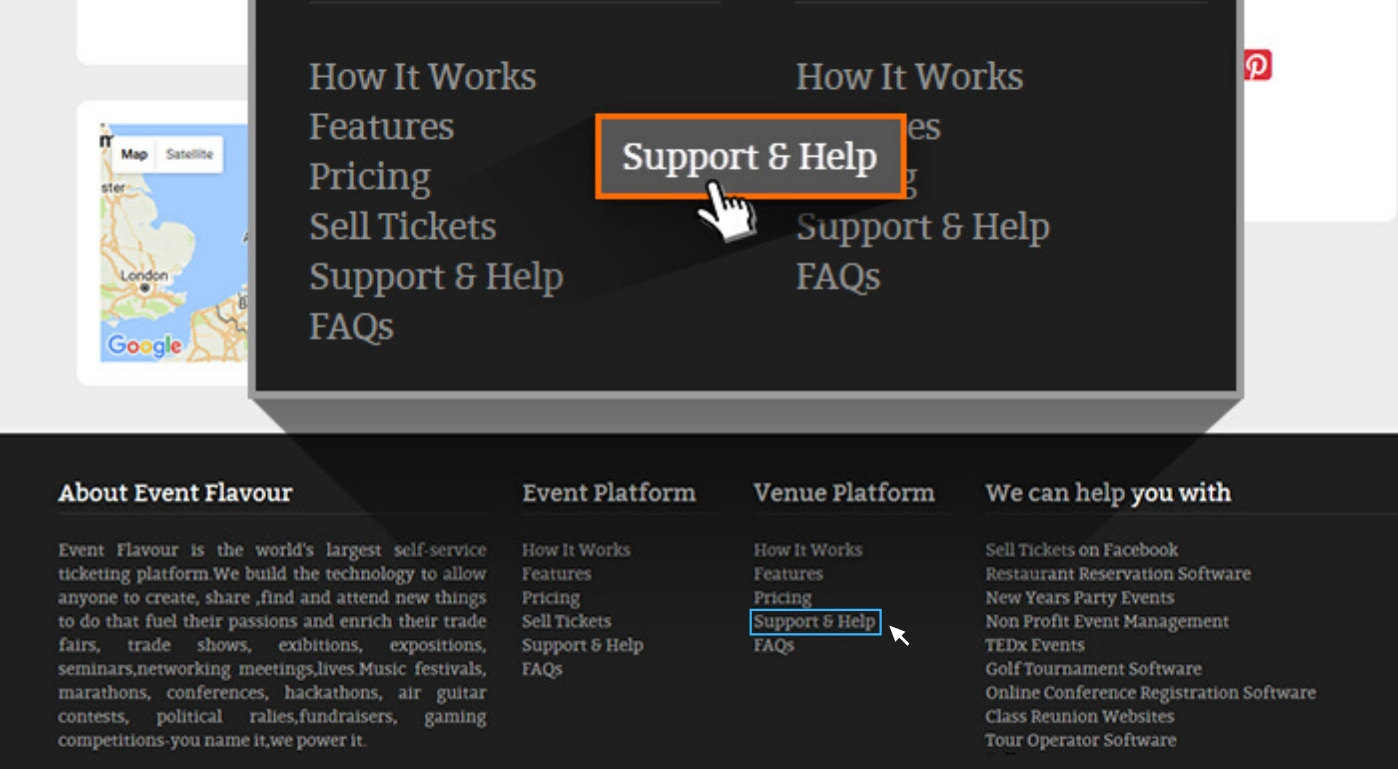 Not just the system is easy to use, but should you need any help, we're there for you. Eventflavour has a team of skilled and happy to help customer support team that can help you with the setup as well as troubleshoot your problems.
What will be the charges?
If you want to create an event with free tickets, you can use our platform to PROMOTE YOUR CAUSE FOR FREE. If you wish to sell priced tickets, we will charge you 2.5% of the ticket price. However, you can always Passover this charge to your ticket buyers. You can try our platform for free by registering yourself and adding an event with the free tickets. Try it out now ( link to the create event page)
No Contracts, Setup Fees, or Cancellation Fees
With Event Flavour, you come and go as you please. It makes us focus on providing you with the best product at all times to keep you happy.
Get started in less than 60 seconds. Try us out for free.