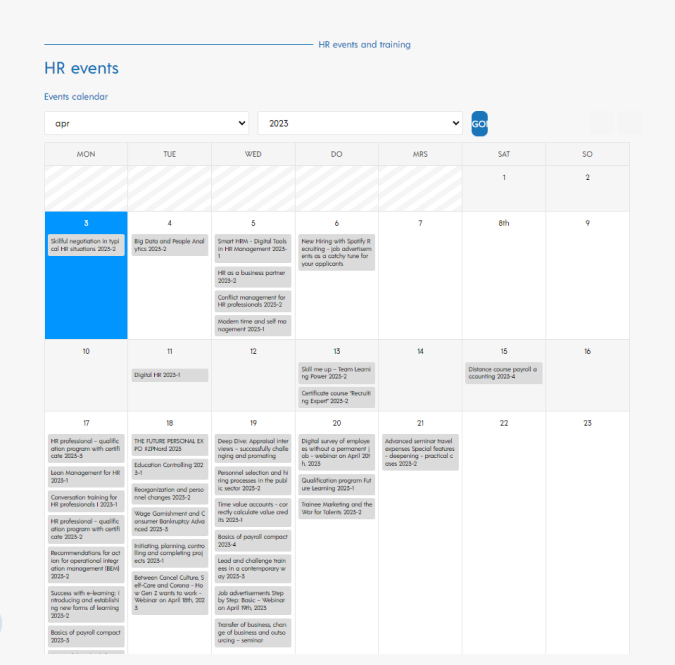 Personal Blogger is one of the best-known and most relevant internet portals for human resources in Germany, Austria, and Switzerland.
About PERSOBLOGGER.DE – Das HR-Portal für Praktiker
Personal Blogger is one of the best-known and most relevant internet portals for human resources in Germany, Austria, and Switzerland (DACH region). HR professionals can find the latest news and trends relating to recruiting, employer branding, new work, HR startups, and learning. In addition to overviews of the most relevant German-language HR podcasts and HR blogs, valuable infographics and study results can be downloaded free of charge and without registration. In addition to job advertisements for HR professionals, the site is also home to a large event database with HR events.
Founder Stefan Scheller started in 2013 with a personal blog that dealt critically with current developments in the HR market. When the number of views reached a professional audience of over 80,000 people a month, Stefan step by stepy added more valuable services. The transformation to an HR portal was completed in 2020 and intends to improve the work of HR managers in companies every day.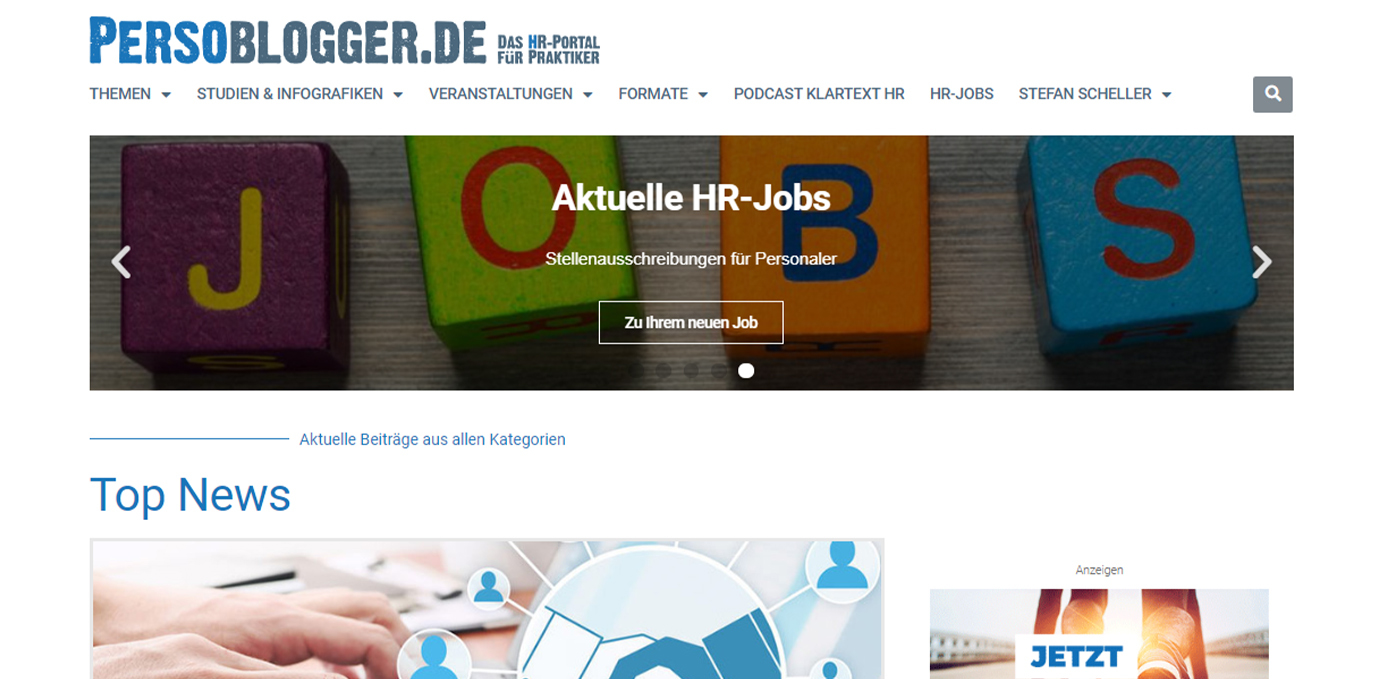 The inspiration to build Personal Blogger project
Personal Blogger has always been a project of practice. Stefan Scheller started his page to bring his own critical opinion into the discussion and to stimulate such discussions to arise. At the same time, the posts on the site always try to provide balanced facts. In short: to create added value.
The special thing about Personal Blogger is the fact that founder Stefan Scheller has a full-time job as an HR manager in a large German IT company. In the role of Senior Employer Branding Specialist, he can, on the one hand, effectively contribute his market knowledge as a blogger and influencer for the company. On the other hand, his readers benefit from the practical relevance of his articles.
One of the main factors of Persoblogger Stefan Scheller`s success was the fact that he did not have a commercial background like other bloggers. He had nothing to sell except his own opinion. This increased the credibility of his articles and made Personal Blogger so valuable and influential.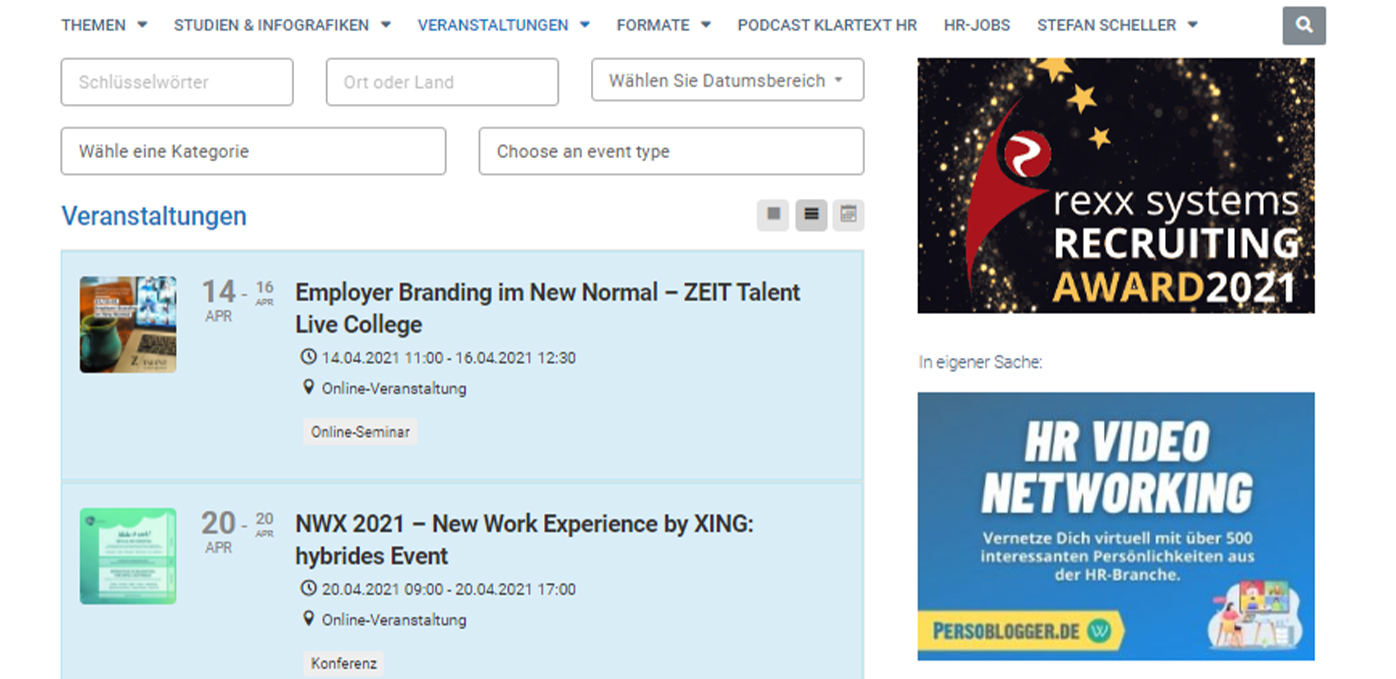 Why Personal Blogger Choose WP Event Manager Plugin
Persoblogger Stefan Scheller fulfilled a long-cherished wish with the large event database. Many HR event organizers belong to large service providers, publishing houses, or industry associations. Because of this fragmentation of the market, it is difficult for HR managers looking for events to keep track of them. You will only find a limited selection of events on the respective pages of the providers. Conversely, there is no thematic limitation in social media portals or on Google.
Thanks to the WP Event Manager plug-in, a service was created on Personal Blogger that uses numerous search filters to enable HR managers to find a suitable event in a targeted manner. Regardless of whether it is a seminar, workshop, BarCamp, conference or congress, a certificate course, or a networking event. Whether offline or online. No matter when and where.
So-called basic events are published free of charge on Personal Blogger. Organizers can get better visibility with a premium upgrade. Premium events are also advertised via the weekly newsletter and linked directly to the organizer's landing page. Interested parties can book tickets quickly and easily.
How did Personal Blogger end up picking WP Event Manager?
Using classic internet research, I tried to find the WP Event Manager plug-in that was right for me. After testing several, I liked WP Event Manager the best. Still, I had to have a few adjustments programmed.
What makes the WP Event Manager so good for us in our opinion?
On Personal Blogger only a small part of the possibilities of WP Event Manager is used. Since the site itself does not offer any events and only lists events from third parties, there is no registration, ticket sales, or participant handling. This significantly simplifies handling and leaves responsibility for the registration process with the organizer.
I would really like to be able to include events that take place at irregular intervals (e.g. several dates at different locations) in the database. Because so far only recurring events on a regular basis can be integrated. This is the biggest problem, as it doesn't make sense to copy events with the same content and only different times and locations. Because Google punishes such duplicate content via SEO.
WP Event Manager fulfills the majority of my event search plugin needs.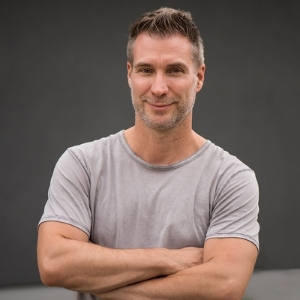 The Last Verdict for WP Event Manager by Personal Blogger
It was our first experience using the WP Event Manager Plugin, but we must say, we are not disappointed at all. We are incredibly happy about how we have conducted our brand using this plugin praising the events and the features that WP Event Manager brings us.