Companies that do not have managed WordPress hosting, need to bear the responsibility of the technical tasks to ensure that everything is configured properly. Such tasks often start piling up resulting in slowing down websites that directly put an impact on the business revenue.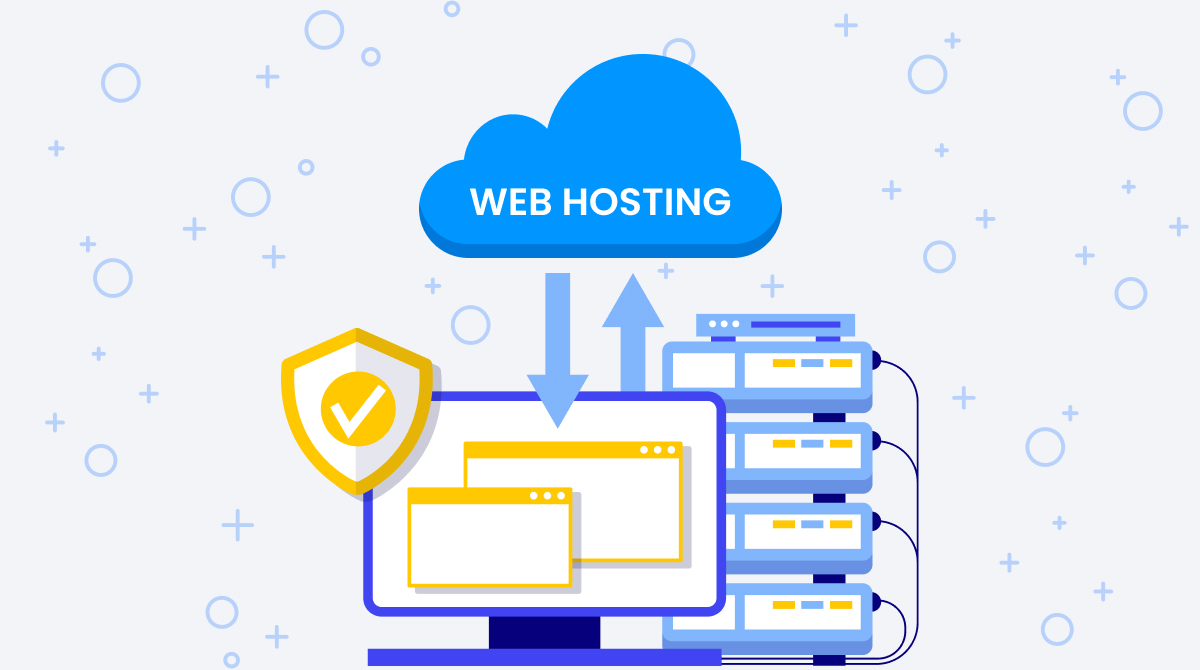 To avoid such incidents, using a managed WordPress hosting is important. It takes care of all the technical aspects of the website and keeps the website fast and smooth.
When it comes to managed WordPress hosting, we recommend Kinsta and in this article we have shared why we love Kinsta and its benefits.
Managing a WordPress website with a huge traffic can be a challenging task but it can be simplified with a managed WordPress hosting service provider like Kinsta.
Here are the top 8 reasons why we simply love and recommend it
Kinsta is one of the most desired hosting solutions that is currently being used by major business houses for their websites with a huge traffic load.
We are also one of them who relies on Kinsta for managed hosting services for their business and are satisfied with it.
Before explaining in details, take a look at the major benefits of using Kinsta:
Security and scalability.

It is created on Google cloud platform.

Automatic backup system.

Site cloning facility.

Removes malware and more.
1. Built on Google Cloud
As mentioned above, Kinsta is built on Google Cloud which gives Kinsta the right to provide the same infrastructural access to users as the one used by Google for YouTube, Google Search, Google Hangouts, and all other products.
It always ensures quality services as it strictly uses the Premium tier network.
Besides this, it provides its users with a huge range of plans. As it is created on Google Cloud containers, companies can make changes to their plans based on their requirements. In simple words, companies that use Kinsta, get a flexible term contract and they do not even have to bear any penalties for shifting from one plan to another.
2. User-friendly dashboard
If you have ever used a hosting service provider for your website before, you must be aware of the control panel.
Honestly speaking, cPanel is not that bad when it comes to functionalities and does its job. However, when it comes to user-friendliness and customizability, it fails to impress.
However, you do not have to worry, because with Kinsta you can bid adieu to cPanel as Kinsta offers its users a highly interactive user-friendly dashboard that is built keeping the WordPress site owners and developers in mind.
In simpler words, you don't need to be a web wiz to fully utilize Kinsta's dashboard that makes it a great hosting for newbies.
3. Security
In the digital world, every platform remains under the threat of hackers and it doesn't really matter which platform you are using. When it comes to security threats, WordPress is vulnerable as it is currently used by more than 34% of all websites.
However, Kinsta offers superior protection to your website to protect it against any such threats and attacks.
Apart from hardware firewalls, Kinsta is designed with security measures specific to WordPress.
Furthermore, Kinsta offers a strong and secured login system for both WordPress and Kinsta accounts. In addition to a two-factor authorization, it accepts strong passwords and bans IPs after six failed attempts to log in.
On top of that, you'd be happy to know that it also offers a hack fix guarantee. This signifies that even if hackers get successful in breaking such tight security you'll get your site cleaned and back to work and that is too for free.
It should be duly noted that none of this means that you are free from any responsibility, whatsoever. One should always have personal security measures set in place.
4. Exceptional Customer Support
How often have you found yourself stuck in the middle, unable to perform a task due to some technical errors? It can be stressful, right?
It can even be worse if you do not get a proper answer from the Customer support team.
If you are a Kinsta user then you probably never have to face anything like that as it offers a great customer support system and they deliver what they claim.
You get the following facilities with it:
A team of experts that is always ready to help you solve your issues.

Prompt replies.

24/7 availability.
You can ask for help through the Intercom live chat widget that can be found at the bottom right corner of the screen. Intercom chat is better than the conventional method because:
It does not open up a separate window.

You can switch windows while still chatting to the support team.

Your chat history is stored so that if you need to revisit some instructions, you can easily do that.
5. Staging Environment
A staging environment is a replica of your original website that you can use to test and perform some tasks that would be unsafe to perform on the actual website.
Some of these tasks include:
Testing out a new theme to see if it works, looks good, is user-friendly, or not.

Testing out new features and their functionalities before incorporating them in the original website.
And once you are convinced that the new additions or alterations are good to go, you can transfer them to the live server.
Most shared hosting providers have a complicated and time-consuming process for the addition of the new features that are tested on the staging site to the live server.
Fortunately, Kinsta has a one-step staging option that lets you transfer the new updates on the live website with just a click.
Kinsta goes a step further and automatically creates a backup of the original site (the one before the alteration) so that if there's a change of heart, users can easily restore the previous version.
6. Automatic Backup
You might have lost something really important at least once in your life while upgrading to a new window, factory resetting a smartphone, or doing something else.
After experiencing such a trauma, you clearly understand the necessity of having a backup. It is even more essential to have a backup when your income depends on it.
Kinsta clearly understands this need and provides a daily automatic update to its users, that is saved for 14 days. However, if you require more frequent backups, you need to make payments accordingly.
Alternatively, you can also save a backup manually. You can save up to 5 manual backups, consecutively. These manual backups will also remain saved for up to 14 days.
Using the drop-down menu, you can restore any of the backups either to the live site or to the staging site.
7. Easy Migration
Most website owners are content creators with little to no knowledge of technical hosting stuff. This comes to light, especially when you have to move your website between hosts. It is not only technically tricky but also risky and time consuming. Thankfully, Kinsta helps migrate the websites of new accounts easily.
All you need to do is provide Kinsta all the required credentials. The experts from Kinsta will migrate your website from your existing hosting to your managed WordPress hosting while you sit back and do what you're great at, i.e. content creation.
8. Scalability
Imagine that you are getting more than your usual amount of visitors on your site. Quite a happy thought, and why shouldn't it be? More traffic means more sales. However, with more traffic comes a burden on the site, that can put an impact on its overall performance.
For a website to function at its best in times of higher traffic needs to be scaled accordingly. Such a task can be quite problematic when you are using shared hosting.
Alternatively, Kinsta's managed WordPress hosting uses Google Compute Engine servers. Hence, Kinsta is the best option to scale your website according to the requirement automatically. Moreover, other managed hosting providers are limited to 6 CPUs per machine. Whereas, Kinsta can scale up to as many CPUs as required without any issue.
Conclusion
We hope that this guide will help you understand the benefits that Kinsta offers as a managed hosting service provider. It is an undeniable fact that managed hosting is more expensive than shared hosting but you must take it as an investment for your business and its benefits certainly exceed its price.