Are you struggling with your event ticket sales?
If your answer is yes then this article is for you. Selling event tickets is probably the biggest challenge that every organizer faces. We do understand how difficult it is to stay updated about the best marketing practices in the industry and that is why we are here to help. A major part of selling event tickets depends on reaching out to your audience. Today the world prefers to do everything online. Starting from booking movie tickets to ordering groceries, everything is just a matter of a few clicks. So why miss this opportunity to accelerate your ticket sales?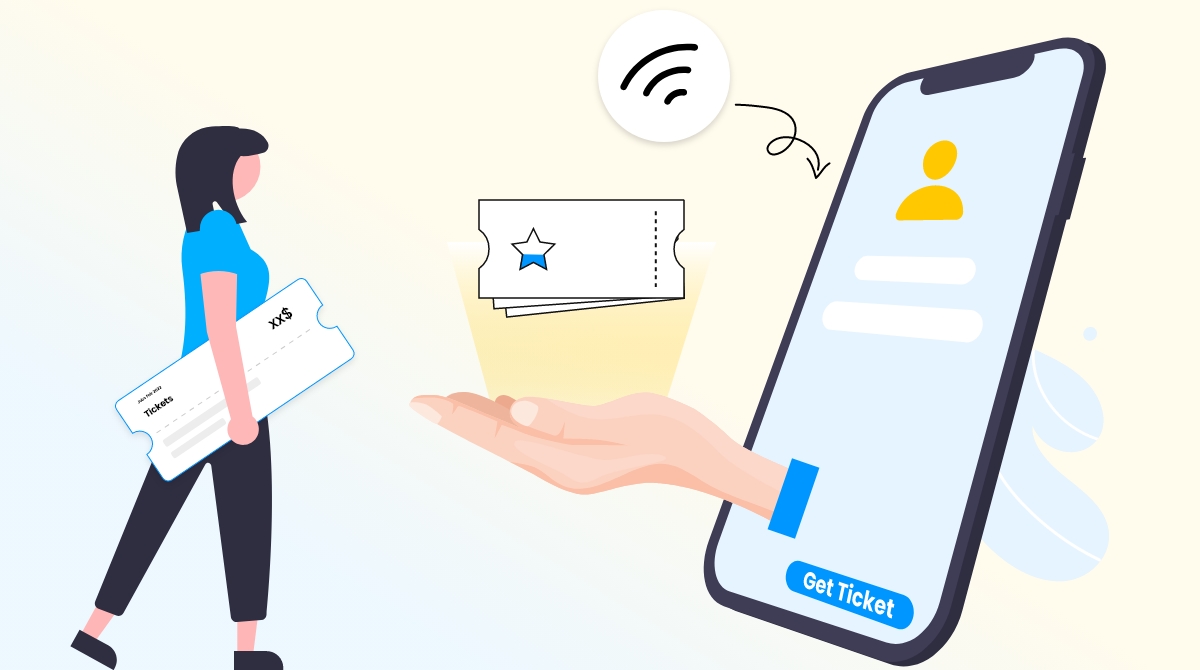 Besides ticket sales, the success of your events highly depends on your customer experience and making your event tickets available online would surely help you provide a good customer experience. So what are the ways you can successfully sell your event tickets online? In this article, we have come up with every detail that you need, to boost your online ticket sales.
Before diving into the main topic, let's have a look at the advantages of selling tickets online.
Advantages of selling tickets online:
By selling event tickets online, you can
Boost your audience reach:

when you publish your events online and sell tickets for the same, you let your website visitors know about your events and also direct them toward the booking page. It is especially beneficial for you if you have target audiences globally.

Offer a smooth and secure payment system:

selling event tickets online helps

your clients buy their tickets anytime from anywhere and that too with multiple payment options including credit or debit cards and bank transfers. To ensure payment security, you can collaborate with a reliable ticket selling platform like

WP Event Manager

that takes proper security measures and avoids security risks.
Save the cost

of printing your event tickets as you can sell tickets digitally through mails in PDF files.

Make your tickets easily available to your audience:

your potential buyers can easily buy your event tickets with a few clicks if the tickets are being sold online as they do not need to go anywhere or stand in a queue to get the tickets.

Spread brand awareness:

instead of buying your event tickets from a booth or an unknown person, when buyers purchase them from your website it does introduce your brand to them which automatically increases your brand awareness.

Easily handle attendee information:

buyers are required to fill up some basic details about themselves to purchase event tickets online which makes it easy for you to gather information about them easily.

Send automatic and instant confirmation emails

to your attendees once they purchase tickets from you.
Things to consider before making a ticket selling strategy:
There are a lot of things involved when it comes to selling event tickets online and you need to keep these things in mind while building a strategy for the same.
Here are some of the questions you can ask yourself before planning.
Where do you think you should sell your tickets and how to reach the maximum number of your target audience?

How long your attendee registration form should be?

What are the details you would like your attendees to provide in the registration process?

Which tools would help you the most in this?

Do you want to add additional charges as transaction fees or do you want to include them in your ticket price?
We have initiated thorough research on successful online events based on which we have mentioned these questions. We are also going to help you answer a few questions from the above-mentioned list in our next segments.
Best places to sell your tickets online
While selling tickets online, you need to find the areas where you think your tickets will get the maximum exposure.
Here is a list of places where you can sell your tickets to get the attention of your target audience.
You can fully utilize your event landing pages to sell tickets. It is a better option than referring interested people to the official website as everything they need to know about your event will be there along with the CTA and the path to buy tickets.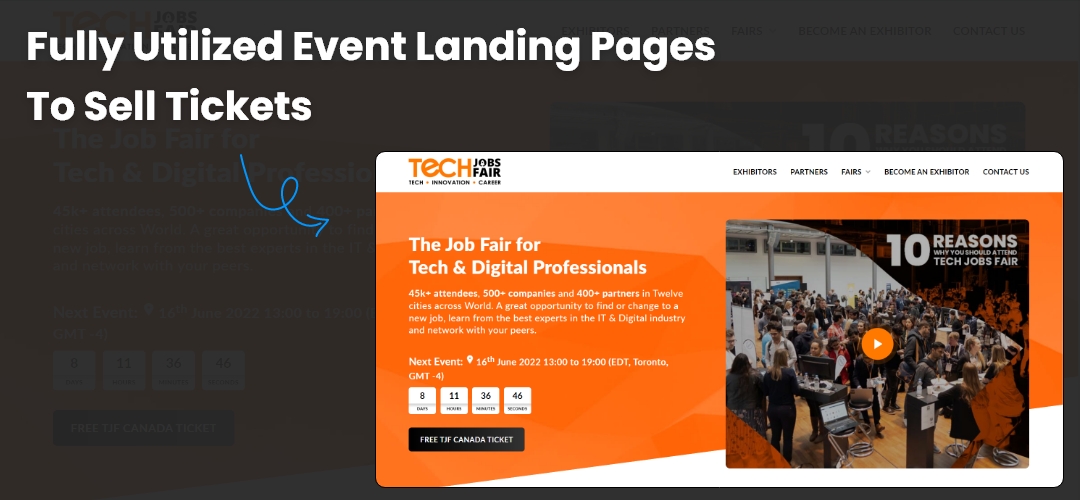 Here are a few tips to prepare your website to sell tickets,
Make it simple and straightforward.

Add a brief description of your event along with why people should take interest in it at the top of the page.

Add a prominent call to action to help your landing page visitors understand what you want them to do next.

Social media platforms.
Online marketing is incomplete without social media intervention. Selling tickets on popular social media platforms can highly reduce friction and increase conversion.
Here are some of the ways you can utilize the strength of social media,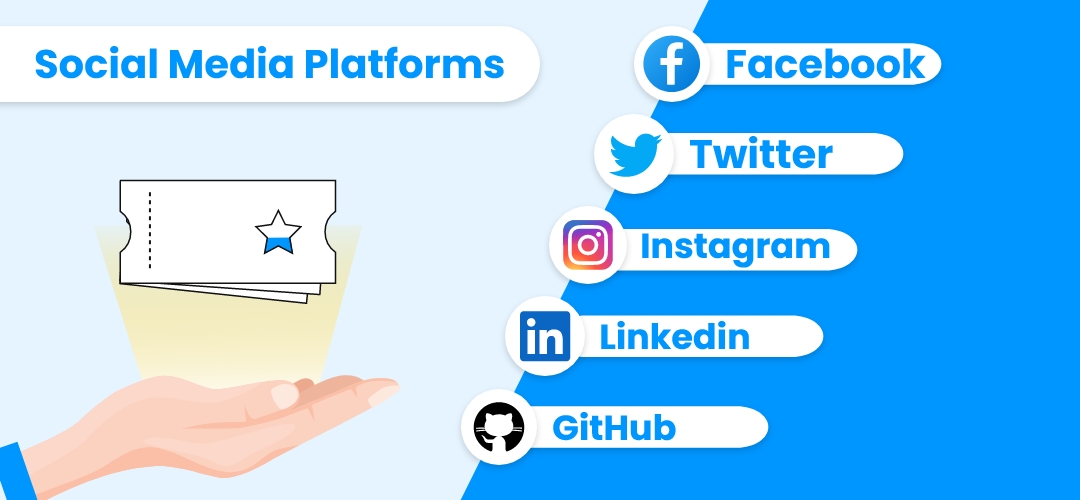 Add visually attractive flyers or event ads on your social media posts with all the important details.

If the option is available, you can also embed a widget directly on Facebook so that the users do not need to interrupt their sessions while purchasing your tickets.

Create your event pages wherever possible. For example, Facebook allows you to create event pages with a ticket-buying option.

Instagram being one of the most popular photo-sharing platforms can also be used to share the pictures of your attendees.

You can also share your event on Twitter if you have a huge number of followers there or else you can use Twitter's advertising tools.

You can sell your tickets on Linkedin for events of specific types. Linkedin has various marketing groups which are specific to lead generation.
Facebook as an advertising platform
With more than 2 billion active users, Facebook indeed is a powerful advertising platform that you cannot miss.
If your target is to sell more tickets or registrations, segmenting the right audience with Facebook ads is the key.
In fact, good segmentation increases your number of conversions and reduces your expenditure.
You can start testing your Facebook ads with a much-segmented audience. In this way, you can measure your performance and determine what is working before increasing your budget. Use Facebook Ads Manager to learn how Facebook ads put an impact on your sales.
Widgets are amazingly useful when it comes to selling tickets online but not all ticket selling software comes with the facility of adding widgets. Thankfully, WP Event Manager's Sell Tickets add-on offers the feature to add widgets. However, you can only try this if you are having a WordPress Website.
A widget magically fits itself with your existing web design and the Sell Tickets add-on also gives you the scope to customize it based on your preference.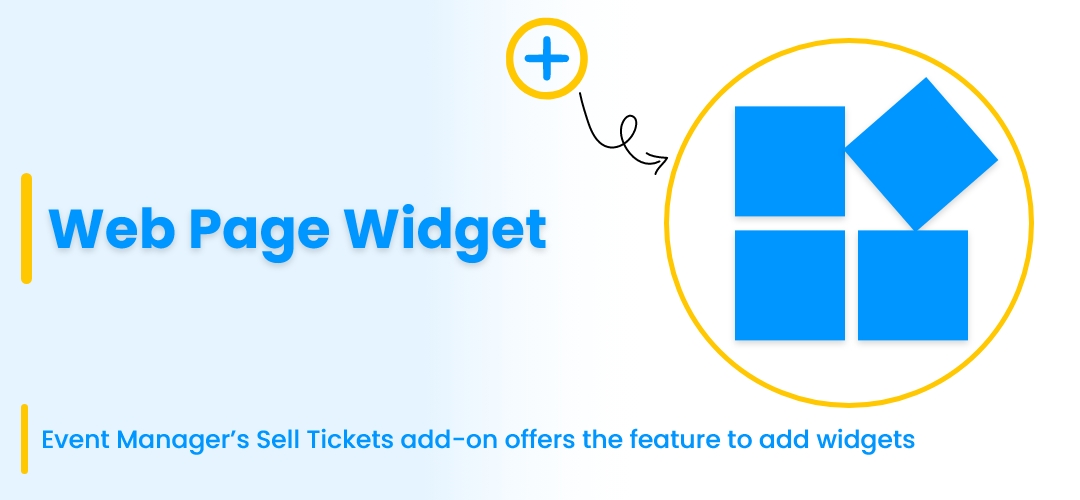 Live chats offer your visitors the facility and comfort to get their queries solved instantly which is something they always look for. This remarkably improves the user experience. If your buyers get stuck in the middle of the ticket purchasing process for some queries and they don't get a solution right there, they lose interest in it. That is why having the live chat facility is extremely important especially if you are selling tickets online to make yourself available to your buyers 24*7.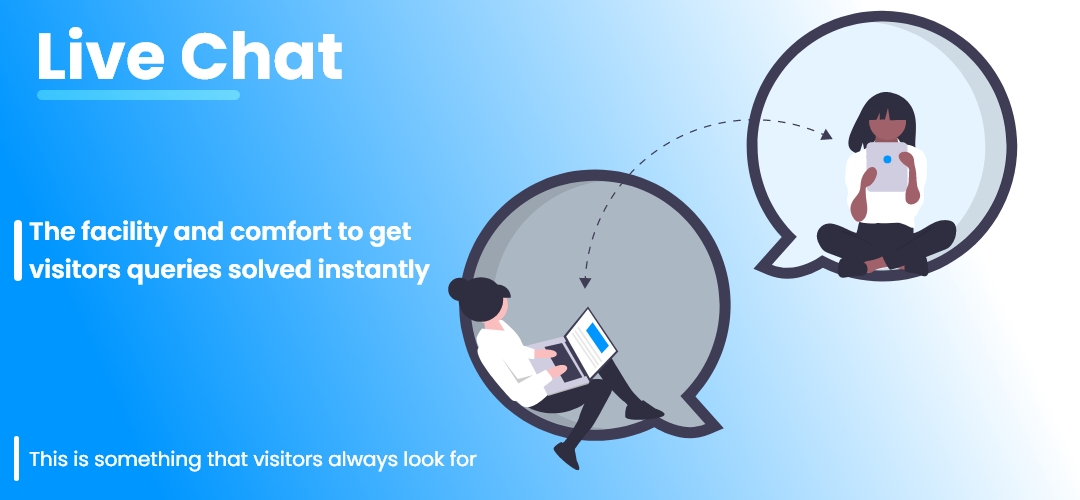 Here are the ways live chats improve user experience,
Helps simplify the registration and ticket purchasing procedure.

Offers personalized attention to buyers.

Helps solve customer queries instantly.

Removes the communication barrier between you and your clients.
Selling tickets online using a WordPress plugin
If you are having a WordPress events website then nothing is better for you than using a reliable WP plugin to sell event tickets. WordPress offers a sea of plugins to help you manage ticket sales and you only need to select the right one. If you want to rely on our recommendation then go for the Sell Ticket add-on offered by WP Event Manager.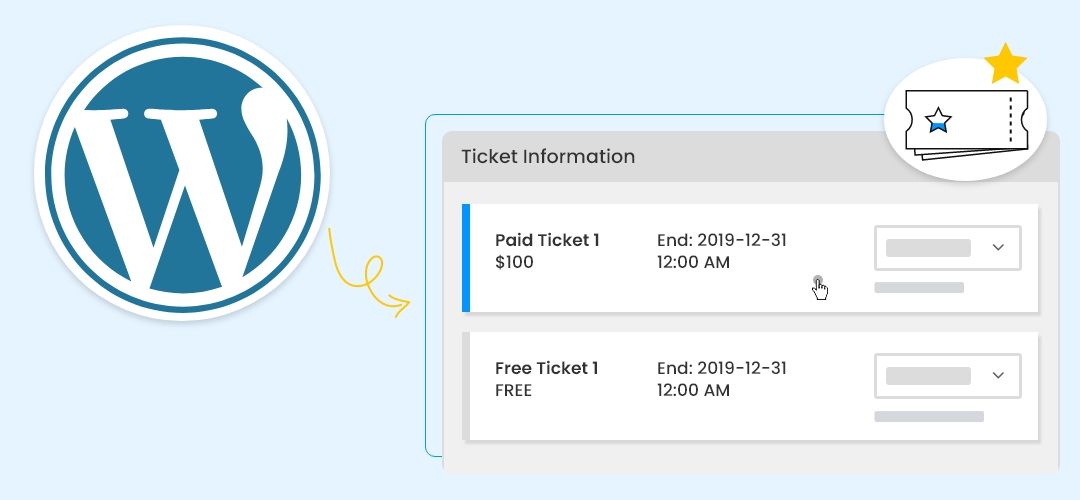 To utilize the advantages of the Sell Tickets add-on, you need to purchase it. It efficiently works with the WP Event Manager and other plugins as well. However, if you are having a WordPress event management website, then we would recommend you to have the WP Event Manager plugin.
What makes Sell Tickets add-on the best in the market?
The answer to this question is its powerful features and some of the major ones are mentioned below,
You can sell different types of tickets including paid, donation and free tickets with the add-on.

WooCommerce integration.

Easily track and schedule ticket sales.

Attendee check-in facility through QR code scanning.

It allows you to customize your ticket designs based on your preferences.

It offers a mobile ticketing application so that your attendees can scan their tickets through the app to enter your events.

It provides useful ticket insights to help you boost your sales and more.
The list does not end here, to discover the entire list of features, explore the plugin now!
You can experience the difference in your ticket sales after purchasing the plugin. Want to know how to utilize the plugin to get the best results? All you have to do for that is to visit our knowledge base for the sell ticket add-on where you will find all the necessary details of the add-on starting from its installation to all its functionalities.
Some useful tricks and tactics to boost your online event ticket sales
Besides using a reliable add-on like Sell Tickets, you need to build an effective plan to boost your sales successfully. We have assembled a few of such tricks and tactics that you can use for the same purpose.
Create scarcity: scarcity marketing is one of the most useful marketing tricks in which you reveal your ticket availability to your visitors to encourage them to purchase your event tickets. However, you need to make sure you are true to your claims. You can do this based on your ticket quantity or time.
Use referral programs:

under this system, you incentivize your existing customers to refer your products or event tickets to their friends and family circle.

Use automated email campaigns

: staying in touch with your customers through automated email messages is a great way to build a long-term relationship with your prospects. It is said that the customers who interact with your brands consistently for a long period are most likely to make larger purchases.

Incentivize social sharing:

apart from paid promotions, you can look for a few relevant local industries or niche influencers who you think you can incentivize to share your posts with their social circle or social media friends and followers.

Ask speakers to share your events:

connect with your event speakers before the event and ask them to share it with their own social channel. You can also tag them on your events-related posts on social media platforms and request them to reshare.

Share testimonials from last year's event:

positive testimonials highly influence the purchasing decision of buyers. That is why it is always great to add testimonials from your last year's event to your landing page to fuel your online ticket sales.
Winding-up
The most useful ways to sell event tickets online involve simple tricks that help you reach your target audience. Some of these tricks are technical and some of them are non-technical. We have covered both the technical and non technical parts of these tricks by mentioning WordPress plugins and also the marketing strategies and sales techniques that have been proven to be successful in most of the cases.