Creating a Corporate Calendar helps you and your team plan and organize the next business moves with ease. Starting from assembling the current campaign details and allocating tasks to tracking deadlines, the corporate calendar offers a comprehensive way to push you towards your business goals.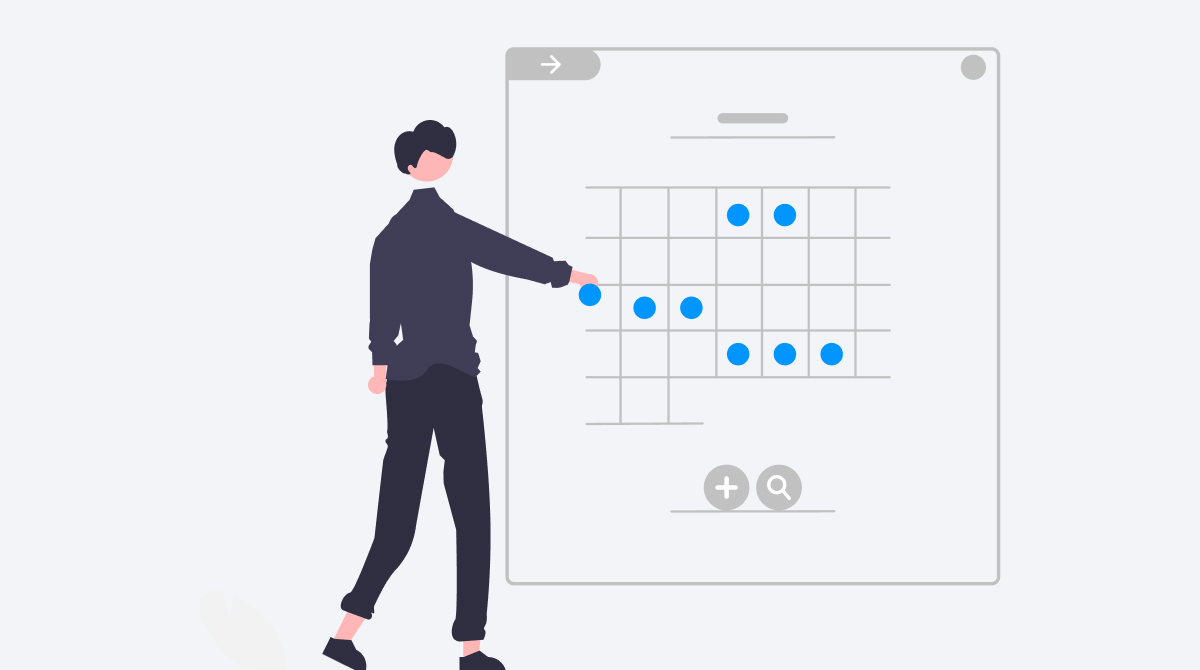 If you are interested in creating and maintaining a corporate calendar for your business to fully utilize all its benefits, read this article thoroughly as we have provided a detailed guide on creating a corporate calendar here.
What is a corporate calendar?
A corporate calendar is a specialized tool that is used by businesses to properly plan and build the structure of their next projects. It works as a centralized location where your team can plan, schedule, monitor and analyze the progress of your upcoming and current business projects.
It serves as a single source of project related information for your team that they can easily access.

It offers every detail to your team regarding your current campaigns.

It also allocates tasks to project managers and allows them to assign and track deadlines.

Encourages teams to work according to plans and keep them on track to achieve deadlines.
Besides this, one of the biggest advantages of a corporate calendar is that it reduces stress for your team members by assembling project details and keeping all the team members in the loop.
An easy way to create an authentic corporate calendar.
1. Choose the right tool to create your corporate calendar
Using the right tool in building your corporate calendar is crucial to ensure that your calendar works as per your expectations. If you have a WordPress site for your business, you can pick up a great Calendar plugin like WP Event Manager to do your work as it has the right features to keep your business projects on track and help you and your team achieve targets.
It is super easy to set up and the good news is you do not have to be a tech savvy person for that. The steps are simple and straight-forward that anyone can understand.
Here is a glimpse of its irresistible features:
It offers a comprehensive and stylish way to display your upcoming events in the calendar.

Allows you to showcase your calendar in an attractive widget.

Offers multiple calendar views.

Easily customizable.

Provides users with a Quick Calendar View.

Responsive Calendar layouts.

Advanced search filters for a smooth browsing experience.

Easy recurring event management and more.
To explore all features of Calendar click here.
2. Arrange corporate events based on priority
Corporate Calendars do make your professional life easy but arranging your upcoming projects and events in order is your responsibility. Your team might have to attend hundreds of meetings, conferences or events on a regular basis and that is why arranging these events based on their priority is essential to maintain a balance.
It is like creating a roadmap for your business to fulfill its objectives.
You need to make sure:
That you have set your milestones for the future projects.

The dates mentioned in the Calendar are appropriate.

Put necessary details of events in the Calendar.

Ask your team to go through the details and share their queries way ahead of time if they have any.
Keeping the above mentioned things in mind helps maintain your corporate calendar efficiently.
3. Manage your recurring events efficiently
There are meetings or events that you might have to conduct on a regular basis.
For example weekly team meetings or any kind of training sessions that are scheduled on a monthly basis. After arranging events based on their priority, your next step is to manage the recurring events.
Having a feature rich calendar like WP Event Manager's Calendar plugin streamlines the entire process of scheduling your corporate recurring events. You just have to create a recurring event on your calendar once and it will keep on showing it up on time as per the schedule automatically just like an alarm.
4. Choose an attractive layout
Your business Calendar does not have to be boring. You can choose your preferred layout from the list of layouts offered by WP Event Manager, as per your preference.
It offers some amazing layouts that are attractive and professionally rich. The best part about its layouts is that they are responsive and easily gels up with your current theme.
In addition to that the Calendar addon offers amazing customization options that allow you to make changes to the appearance, widgets, menus, background, and themes of the Calendar.
Conclusion
It's essential for you to ensure that your corporate calendar is built with well-structured information. Plan everything before creating the calendar based on your business objectives. Trust WP Event Manager's Calendar addon to automate the entire process that has the power to transform your thoughts into a concrete timetable.