A virtual conference is very much similar to a physical one. The only difference is that participants in a virtual conference join virtually. The experience that attendees get in these types of conferences remains the same. However, the virtual conference quality depends on the platform in which they are conducted.
Virtual conferences work just like face to face conferences with help of a high speed internet connection, microphone and cameras. It has networking sessions, chats, tables and everything that we usually experience in a face to face conference.
A Virtual conference gives organizers and event planners the scope to reach a broader audience which often results in an increase in registration number as attendees do not have to bear the travel cost and hassle.
What is a virtual conference
A virtual conference is an event that takes place in the virtual environment instead of the real world. Such events include, panel discussion, training and certification, demo of sales products, academic sessions, live entertainment, and more.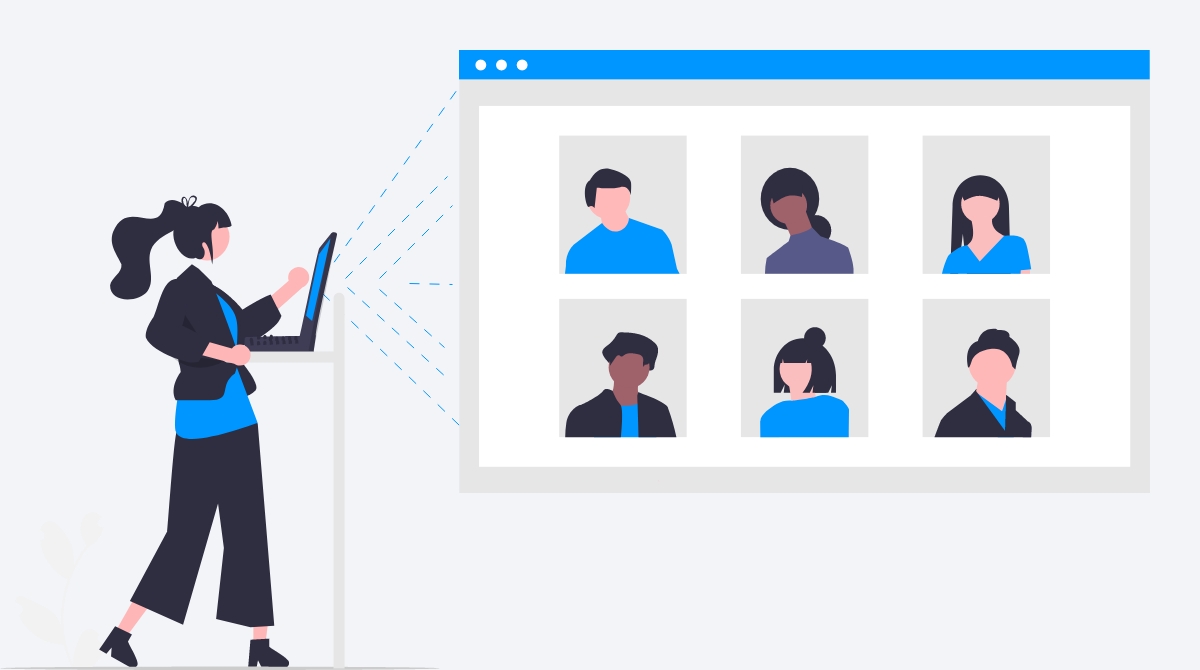 The main objective behind conducting virtual conferences are the following:
Increase business exposure.

Networking.

Lead generation. 

Informing and learning.
Virtual conferences can be a great alternative to an in person conference.
Elements of virtual events
A virtual conference is all about its content, data and attendee engagement. While initiating a virtual conference, video quality, connectivity and the places where the conference will happen should be taken into consideration to ensure that everything runs smoothly.
A virtual conference falls under the category of virtual events. So when you are conducting a virtual conference, you must be aware of the elements of a virtual event as well.
Here is a list of virtual event elements:
Event website.

Live presentation.

Attendee registration for the conference.

Audio and video quality.

Live polls. 

Q & A session.

Post event feedback. 

Interactive booths. 

Attendee engagement.
Event technology required for virtual conferences
Virtual conferences or any virtual events are dependent on technology. Attendees can not participate in virtual events without the help of mobile devices or computers. Hosting a virtual event involves much more than hosting a virtual conference. An efficient plugin like
Zoom offered by WP Event Manager is enough to conduct conferences virtually.
The Zoom addon can be an ultimate solution for your virtual conferences as it carries all the facilities that Zoom offers along with some amazing features that takes your virtual conferences to another level.
The best way to host a virtual conference
Things to consider when you plan to host a virtual conference:
Being a technology driven platform, arranging a virtual conference requires less hassle than an in-person one. However, there are certain things that you must take into account while planning a virtual conference.
1. Make a solid strategy
Having a solid strategy reduces half of your stress in hosting a virtual conference.
Here is a list of things to consider when you are building a strategy for your virtual conference:
Keep your target audiences along with their preferences in mind. 

Understand the objective of your conference and how you can achieve the target?

Make a content plan based on the conference goal and your target audience. 

Make a roadmap for your event promotion. 

Select the list of speakers you want to have in the event. 

Plan for breakout sessions and networking moments.
A strategy built on the above mentioned ground can be extremely helpful for you in moving ahead smoothly for your virtual conference.
2. Content preparation
Having pre-recorded, well-structured and professional video clips can be a great addition to your virtual conference. This reduces the chances of facing any technical issues during the event and also encourages your attendees to get involved in the event.
Besides this you can provide your attendees with a downloaded on–demand video after the event. This will be like a gift to your attendees that they will get after the conference.
3. Selecting a suitable platform
Choosing a suitable platform for hosting virtual conferences is the first step that you take toward its success. While searching you will come across several platforms for managing virtual conferences and each of them has its own set of advantages and disadvantages.
However, you need to finalize the one that fulfills all your business requirements.
Here are the things to consider before selecting a suitable platform for your virtual events:
If you want space to allow sponsors to promote their products.

The extent of interaction at your conference. Decide whether it is going to be a networking event or a webinar. 

The number of expected attendees.
Select a platform based on the above mentioned grounds.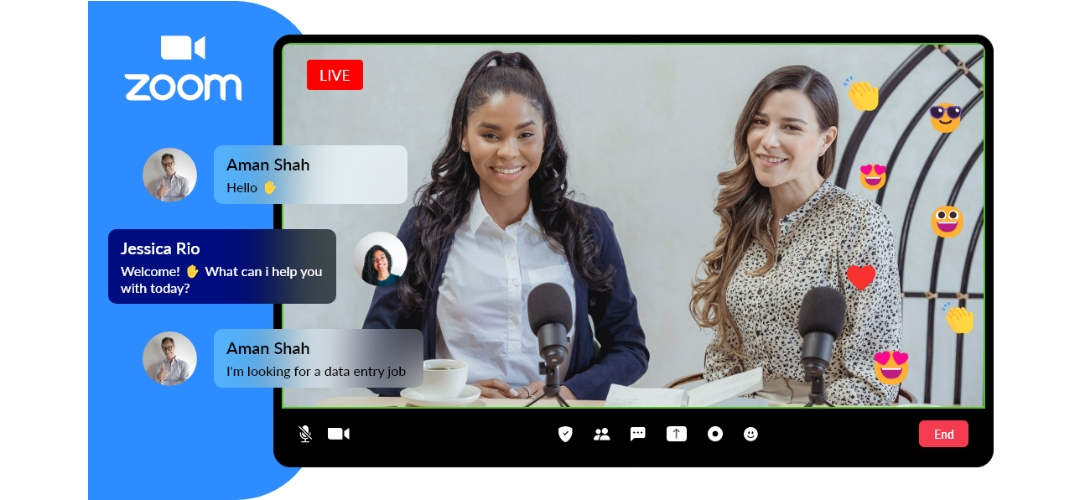 When it comes to a virtual conference, the most desired platform is the Zoom plugin offered by WP Event Manager. It is suitable for all types of virtual events and businesses of all sizes.
Take a look at it its prominent features before making a selection:
The Zoom plugin gives the power to control the conference in the hands of the host. 

It lets the host sell the conference and manage transactions through WooCommerce. 

It allows users to display the event details attractively in a block view. 

The host can arrange video conferences easily through all devices including smartphones and tablets. 

The meeting link will only be shared with the participants. 

It fully protects conferences with its advanced level of security and more.
Click here to discover the plugin now.
You  can purchase the plugin separately from the WP Event Manager official site but if you are a smart buyer go for the Virtual addon bundle that contains all the necessary addons that you need to streamline your virtual  event management process. The bundle option is more affordable and fulfills all your requirements.
4. Marketing
A lot depends on the way you choose to reach out to your target audience which we call marketing. Whether you are hosting a virtual event or an in-person event, the importance of marketing remains the same for both.
For any type of virtual event or conference, it is better to utilize both online and offline platforms to market your event.
Marketing is a big and challenging task as a small mistake can lead to the failure of your events. Use marketing addons offered by WP Event Manager plugin that includes Zoho CRM, Sendinblue and more. You can purchase all of its marketing addons in a bundle named All Event Manager pro.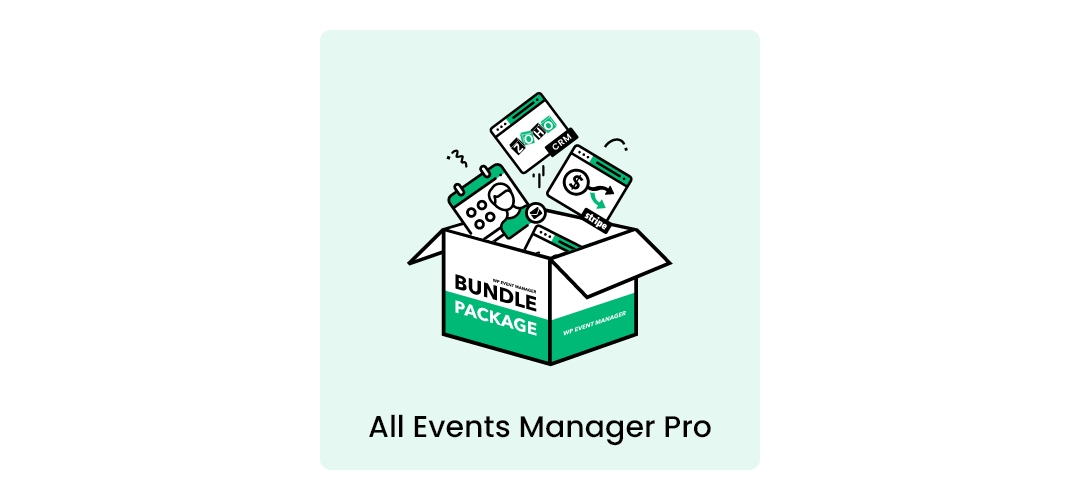 5. Attendee engagement
Attendee engagement is the heart of every event or conference. As an event or conference host, it is your responsibility to ensure that all the participants connect with each other.
Fortunately networking is easier in virtual conferences than in physical conferences. There are efficient tools available for the purpose like the Expo Networking plugin from WP Event Manager.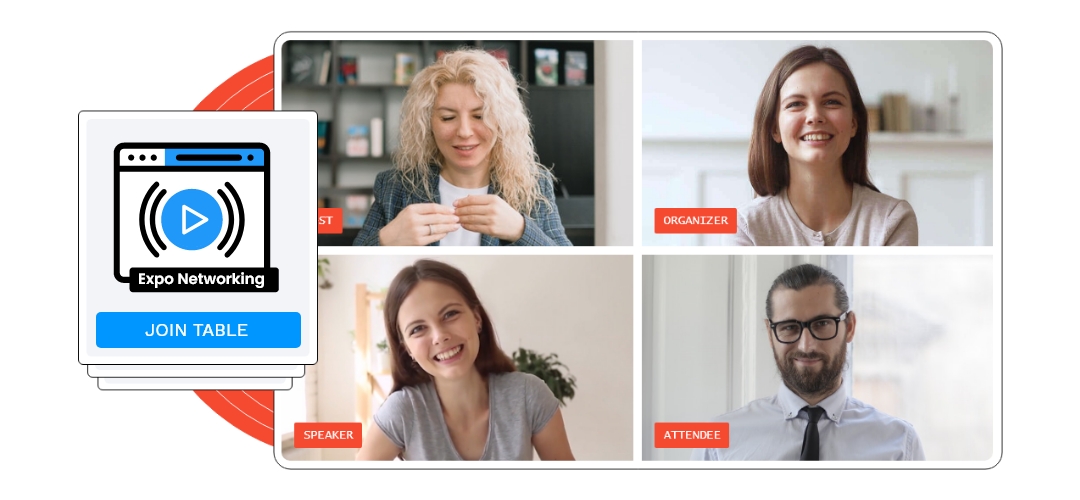 Conclusion
Virtual conferencing can be extremely beneficial for any organization. You just need to know the right way to conduct that. Understanding your target audience, setting a goal for the conference and relying on some of the best WordPress plugins available out there, do the work for you.
Considering the current situation of the world, we can say that virtual conferences are here to stay.